Ruark RS1 subwoofer brings the bass for MR1 speaker setups
Hand-crafted bass bin is just as easy on the eyes as Ruark's speakers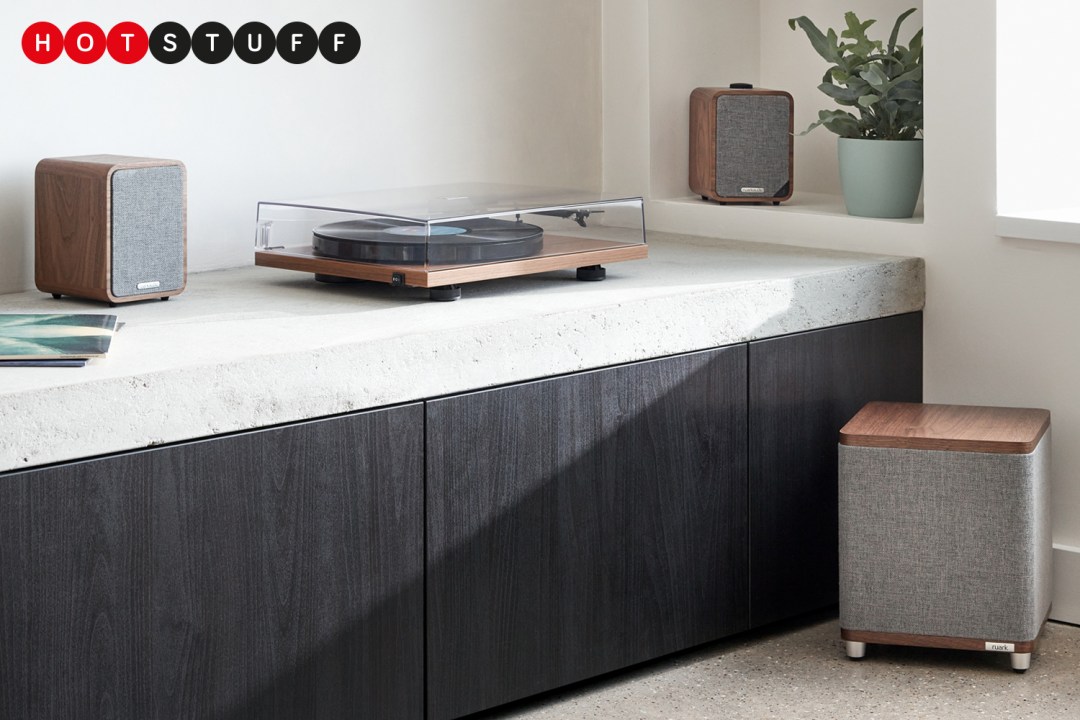 We're big fans of Ruark's MR1 wireless speakers, which sound pretty epic on their lonesome – but we'd never say no a bit of extra low-end oomph. Enter the Ruark RS1, a separate subwoofer with styling to compliment the British firm's bookshelf models – or any other system you care to connect it to.
Instead of a boring black box, the RS1 is built from hand-crafted walnut top and bottom panels, and wrapped in Lead Grey cabinet cloth. That makes it much easier on the eye, so you can put it on display rather than hide it behind other furniture.
Inside, there's a 170mm long-throw woofer driver, paired to a 170mm passive radiator and driven by a 100 watt Class D amplifier. There's built-in clipping protection to avoid overload damage, an adjustable crossover point between 50 and 180Hz, and a 180-degree phase switch, along with volume control.
An auto on/standby mode lets the RS1 power up and shut down automatically when it detects a signal from the connected speakers.
A Mono RCA connection means it'll work just fine with any other speakers or separates system with a subwoofer input, but it has been specifically tuned to enhance the sound of the MR1 bookshelf speaker pair.
"We developed RS1 due to the demand from our customers seeking a companion subwoofer for our award-winning MR1 Bluetooth speakers," Ruark MD Alan O'Rourke said. "Alone, MR1's produce a remarkable sound, but with RS1 the sound they produce takes on a new dimension, with deep controlled bass you can feel and groove to."
The Ruark RS1 subwoofer is on sale right now, direct from the Ruark web store and the usual hi-fi retailers. It'll set you back £349 (roughly $430), or you can get a bundle including the MR1 bookshelf speakers, RS1 sub and Pro-ject E1 turntable for £997 (about $1250).