DJI Mavic 2 Zoom review
This feature-filled camera drone proves that lens is more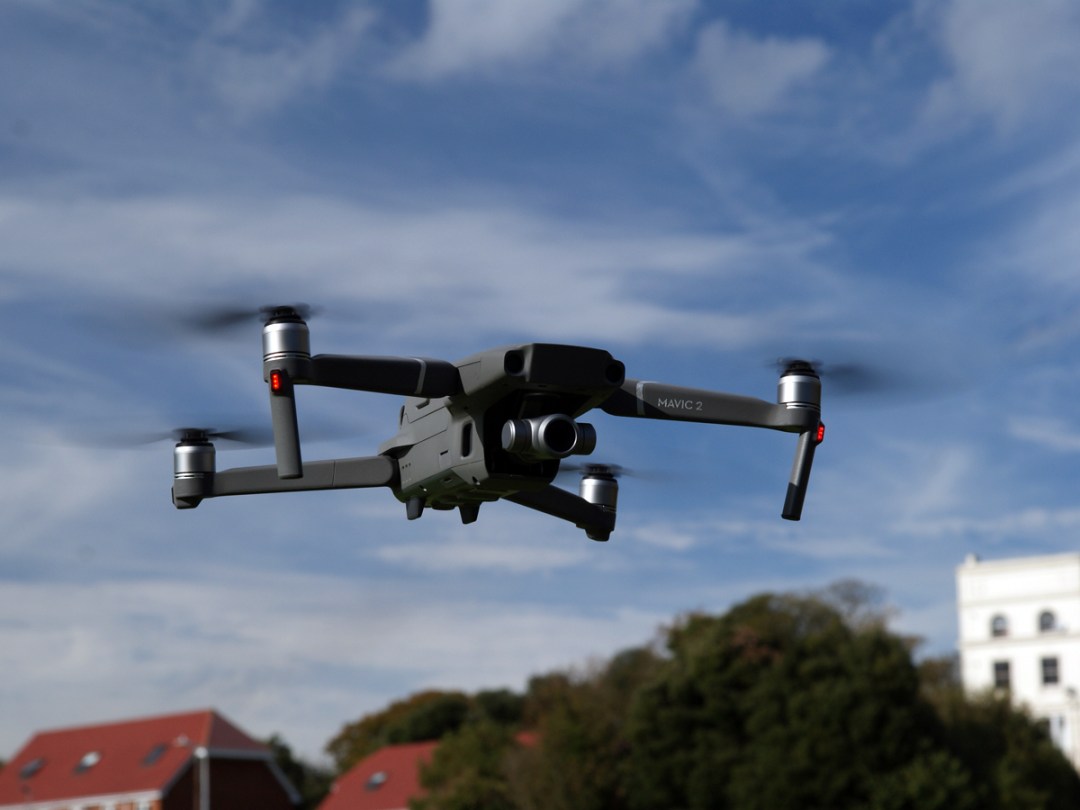 Along with the £1,349 Mavic 2 Pro, the Mavic 2 Zoom makes up one-half of drone maker DJI's latest premium line-up.
With the same folding design as the Pro and many of the same fantastic flight features, the Zoom differs from its pricier sibling in only one significant way: its camera. While the Pro totes a Hasselblad-branded camera with a 20MP 1in sensor, the Zoom uses a smaller 2/3in sensor with just 12MP. It does, however, come with a world first for drones: a 2x optical zoom lens.
That might sound a mite gimmicky, but it affords this drone a couple of useful tricks that you won't find elsewhere. Read on and we'll explain.
Design: haven't we seen you before?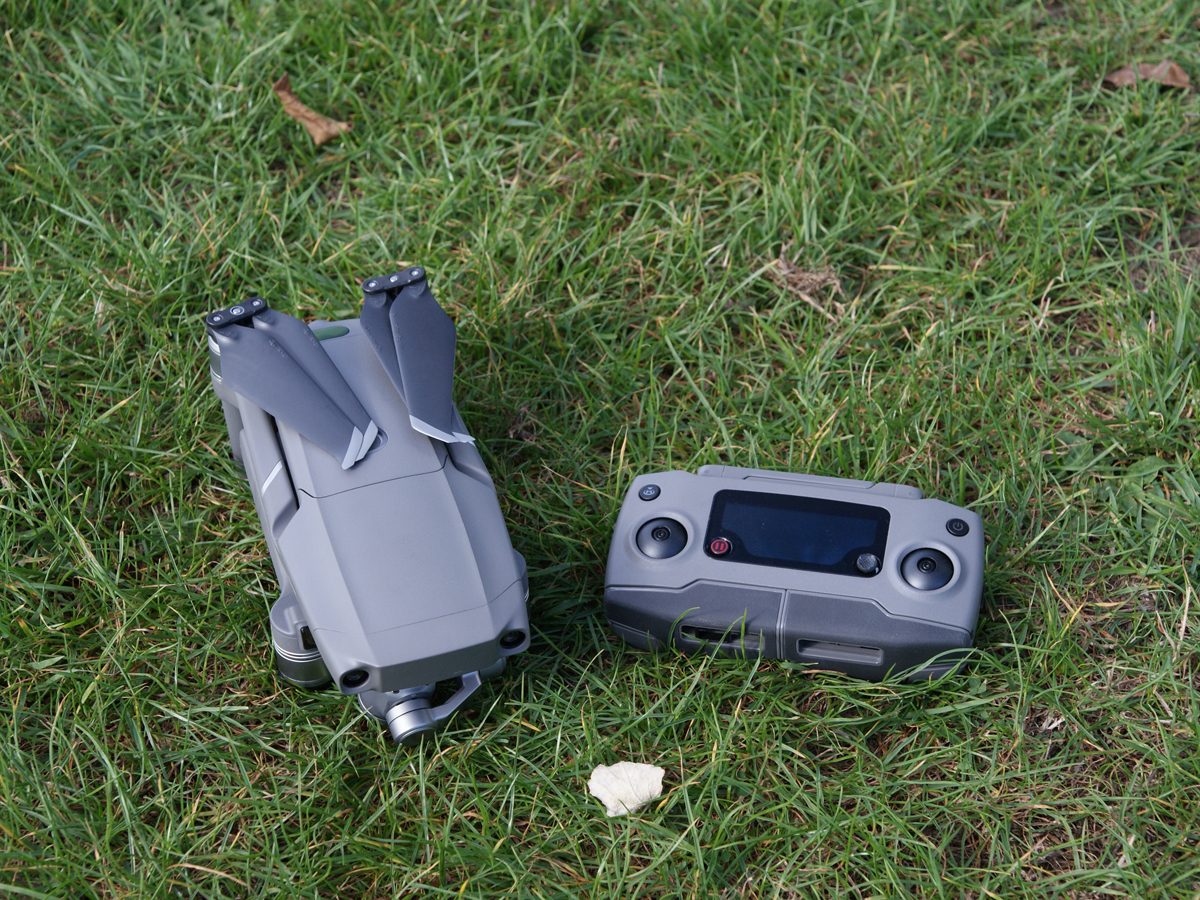 If you've set eyes on the Mavic 2 Pro or the original 2016 Mavic, the Zoom looks virtually the same. Like the 2 Pro, it's more slinky and streamlined than the first-gen Mavic, but shares the basic shape: four folding rotor arms, a rear-mounted battery and a front-mounted camera with three-axis gimbal.
When folded, it's around the size of a water bottle. Too big to fit in a pocket, in other words, but small enough to go easily inside your bag or car's glove compartment. It's also pretty light, at just under a kilo, so carrying it around all day won't be a big issue. Even the remote controller gets the folding treatment, and its removable thumb sticks make it accommodatingly low-profile too.
The controller's fold out arms are designed to hold your smartphone in place (as long as it's between 6.5 and 8.5mm thick and less than 160mm long) and DJI includes cables to connect Lightning, USB-C and micro USB devices.
The Zoom, like the Pro, comes with 8GB of built-in storage and a microSD slot supporting cards up to 128GB. There's also a USB-C port on board, which allows you to move footage and photos over to your computer or transfer firmware updates from a computer. The port doesn't support battery recharging, which has to be handled by the supplied AC adapter.
Features: Long-haul flight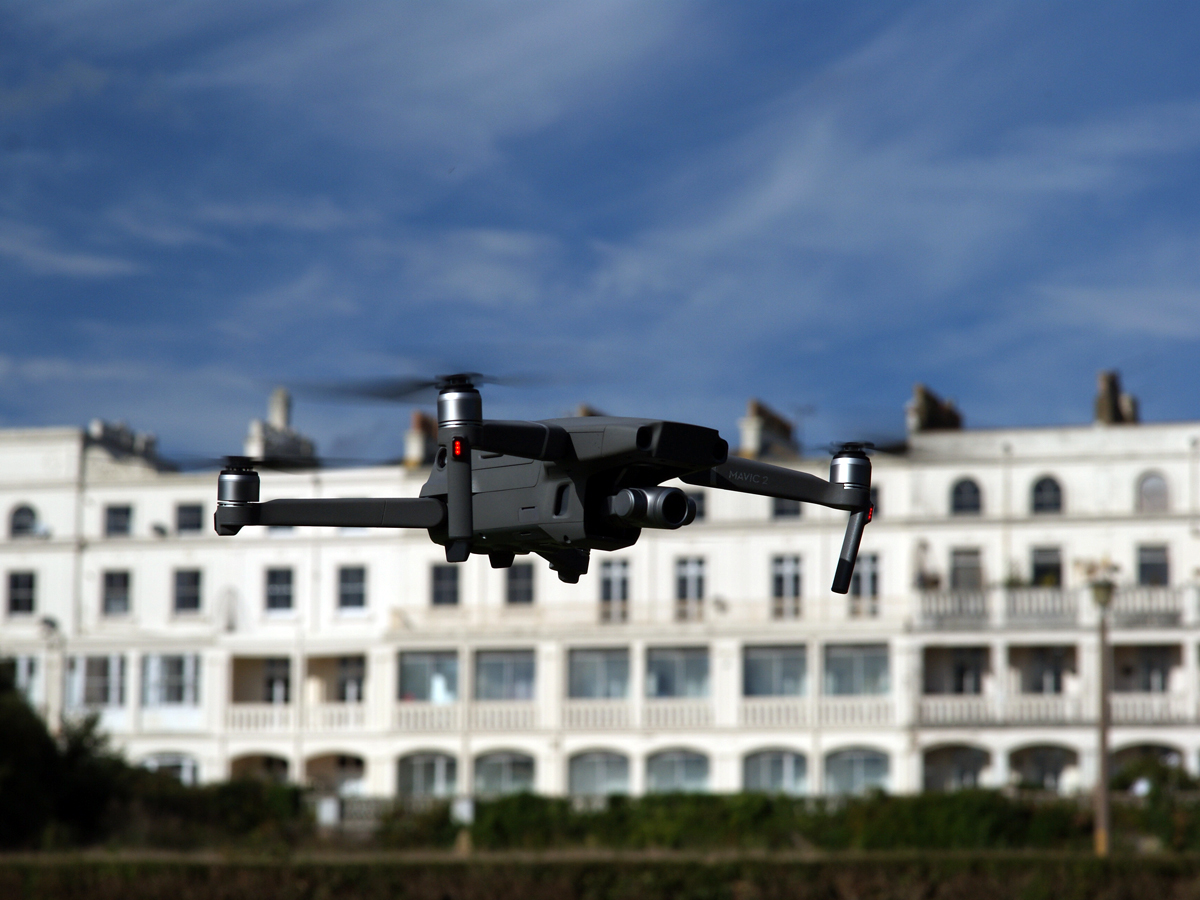 If you've read our Mavic 2 Pro review, you can skip this section, as to all intents and purposes the Zoom has the exact same set of flight features. That's a very good thing, because it means that, despite its lower price, the Zoom is likely the best compact flier DJI has ever made.
Take the 31 minutes of battery life for starters. It feels significant, because most drones top out at around 15-25 minutes of flight time before needing to land, and those extra few minutes give Mavic 2 users a crucial extra window to capture more footage. That dials down the anxiety a bit, and means there's less pressure to rush to get all the shots you need.
The Mavic 2 also comes laden with safety features, which greatly lessens your chances of losing your drone or crashing it into a tree or wall.
There is the usual return-to-home feature, which automatically brings it back to you in the event of a dropped signal or dwindling battery, but for the first time on a drone we've reviewed, there are now sensors on all sides to detect obstacles and prevent collisions. It's turned off in sport mode, but otherwise it works as advertised, automatically stopping the drone when it senses an obstacle; it'll even skirt around obstacles in front or behind the drone, should it be auto-piloting along a preset route.
The drone is piloted using the the included twin stick controller, connected to an Android or iOS device. We used an ageing OnePlus One running the DJI Go app for this, and found it a generally smooth and slick experience. The app itself doesn't feel as well designed as everything else about this drone, but it gives you access to the tools, flight modes, camera settings and everything else you need in a fairly intuitive way.
The controller and drone communicate via OccuSync 2.0, a freshly updated version of DJI's proprietary technology that beams a 1080p live video feed from the drone's camera to the controller and thus your phone's screen. According to DJI, this works to a distance of 8000m when free of interference, but current drone laws prevent us from even coming close to putting that to the test. We found it worked absolutely fine to a distance of over 500m, however, which is more than reassuring – we've noticed that a lot of drones start to lose signal way before that.
This may not seem particularly important, but the Mavic 2 is also a lot of fun to fly. It's fast, responsive and agile in the air, and it's surprisingly quiet in operation (much quieter than the original Mavic, and therefore less obnoxious to fly when people are nearby). It's also beautifully stable, even when flying in windy conditions, which helps you capture much better footage.
Camera performance: Temple of zoom
We might as well get this out of the way now: the Mavic 2 Pro's camera is significantly better than the Mavic 2 Zoom's camera, particularly if you're looking to make professional-looking videos or take aerial photos that can be blown up to huge sizes when printed. But the Zoom's camera is still excellent; to use an analogy, we're talking the quality difference between an iPhone XS and an iPhone X rather than an iPhone XS and an iPhone 6.
In good lighting conditions the Zoom's camera is more than capable of delivering impressively sharp 4K footage (at 24fps), 2.7K footage (at up to 60fps) and 1080p footage (at up to 120fps – for slow motion playback) and reasonably clear and clean 12MP stills in JPEG or DNG RAW format. The Pro's image quality boasts a revelatory clarity, dynamic range and colour depth that the Zoom can't match, and it can't perform as ably in lower light conditions, but it's far from disappointing, especially when you consider that it's £250 cheaper.
The Zoom's lens lets you perform a dramatic Hitchcock-style dolly zoom, where the drone flies backwards whilst zooming in on a subject, as well as filling the frame with subjects that you'd rather not get too close to. No, 2x isn't a huge amount of reach, but given that no other drone has a real optical zoom lens, it still feels fairly novel here, expanding your creative options somewhat.
As with the Mavic 2 Pro, DJI has included a number of trick shot modes that take over the flight and/or camera controls to deliver interesting and fuss-free shots. This means you can capture and create a hyper-lapse clip with a couple of taps, or have the camera automatically track a moving subject while you concentrate on flying the drone. Most of these work really well, and it's another area in which DJI seems a step ahead of other manufacturers.
DJI Mavic 2 Zoom verdict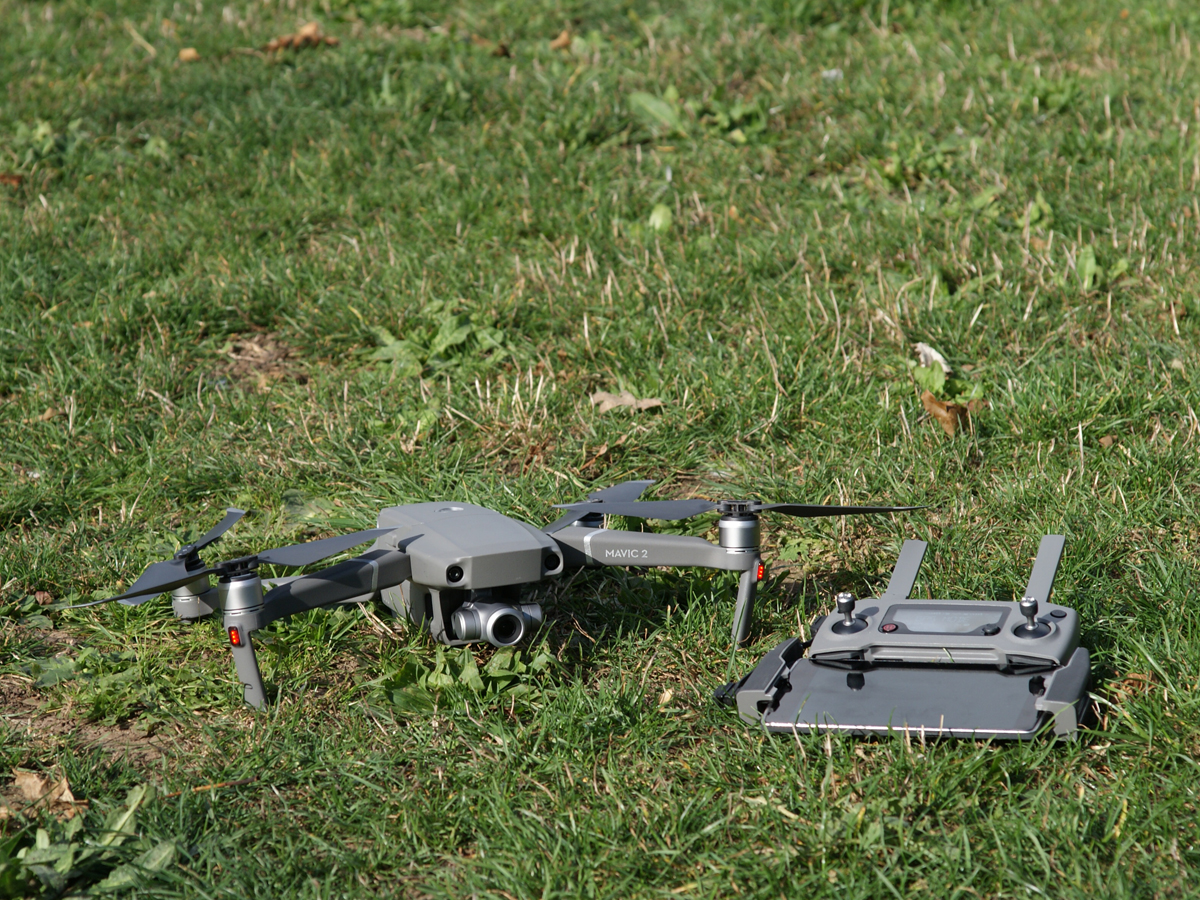 If you're looking for a compact, portable drone with the absolute best image quality, go with the pricier Mavic 2 Pro model, but if your budget doesn't stretch quite as far the Zoom remains a very attractive alternative – particularly as it offers the same battery life, safety features and quiet and agile flying.
The Zoom simply can't match the Pro for sheer wow factor, but it's a brilliant drone in its own right.
Stuff Says…
Image quality-obsessed enthusiasts should go with the stellar Pro, but regular users will find this cheaper model almost as impressive
Good Stuff
Good image performance
Excellent battery life
Safety features galore
Fast, agile and quiet in the air
Bad Stuff
Pro model offers better image quality