Dyson Pure Hot + Cool Link review
An app-connected fan for your smart home. Yes. Really.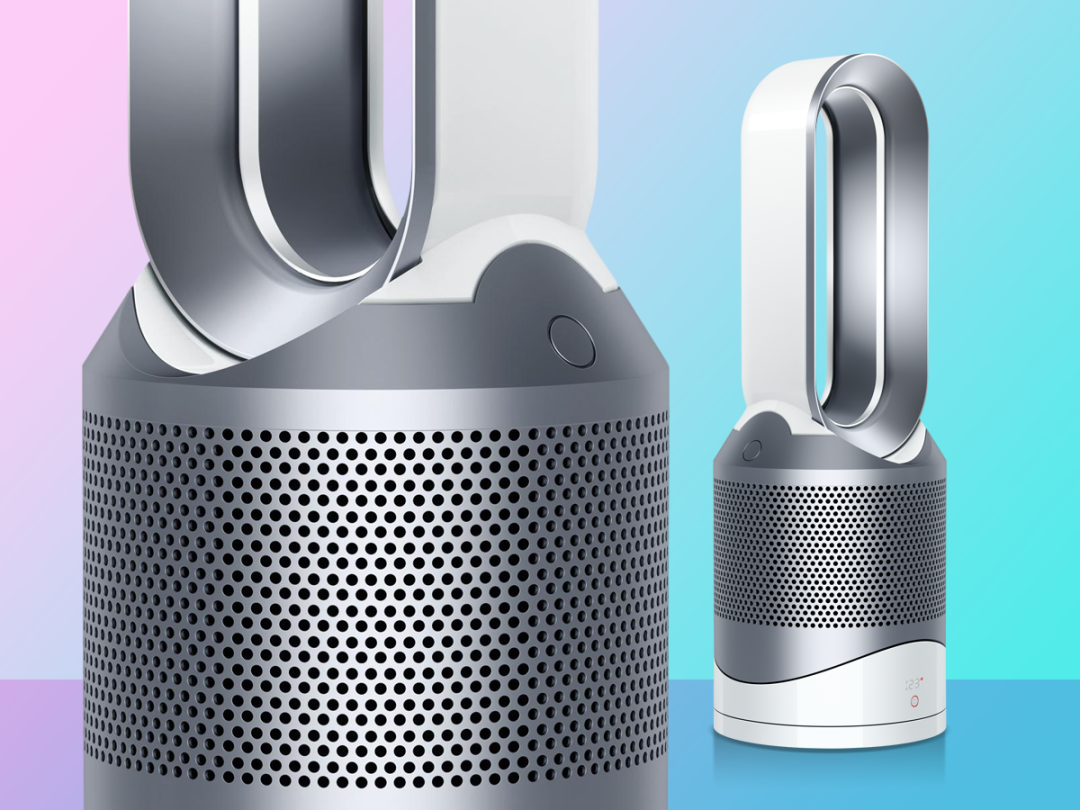 "When is a fan not a fan?"
This isn't a quote from the Cambridge University entrance exam or a UEFA's most recent investigation into football hooliganism, but the kind of thing you're prone to wondering when the Dyson Pure Hot + Cool is sat around in your home. Because it doesn't look like a fan and it certainly doesn't work like your average fan, yet that's exactly what it is. Oh, and it costs £500.
That's the price of Dyson's first smart home solution. See, I told you it wasn't just a fan.
It's getting hot in here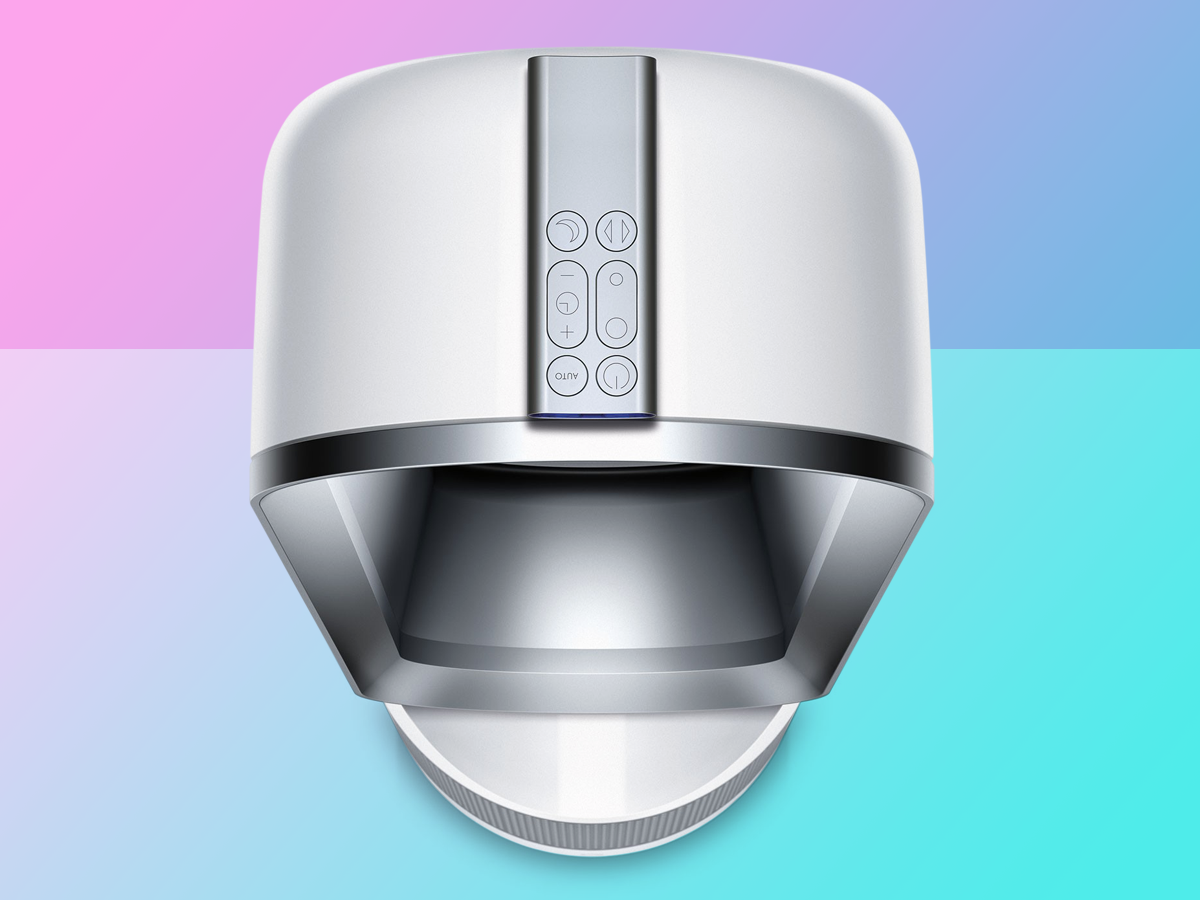 If the fantastic 360 Eye robot vacuum was Dyson's most eye-catching stab yet at connecting its product range to your smartphone, then the Pure Hot + Cool is its follow-up.
While the results aren't quite so glaringly futuristic, controlling the device from a smartphone is infinitely preferably to using a yet another remote control. Even if you do get one of those in the box as well.
Open up Dyson's free Link app for iPhone and Android and you'll be able to turn on the fan, set its temperature to the degree, intensity, focus control and schedule times for it to do its thing. It's all very easy to use and only takes a couple of minutes to set up. You simply connect the Pure Hot + Cool to your home wi-fi network and then name it something preposterous. In my case: Fandango.
There's no connectivity with Apple's HomeKit or Amazon's Alexa, but we're OK with that for the moment. Those two ecosystems are still in their infancy.
Let me be your fantasy
So what about that fan then? Without labouring the point too much, it is a good fan. A shorter version of Dyson's bladeless Pure Cool device that you've probably seen already, it handled my flat's unique microclimate with aplomb.
The days when I've found it too sweltering indoors to sit on my couch and settle in for a three hour Netflix binge are now gone. If you suffer from a similar first world problem, a lifestyle of opulent laziness is within reach once again. Better still, Pure Hot + Cool's noise levels are manageable enough that you can even get away with sticking it on while watching TV.
And of course, unlike your classic spinny, bladed fan, airflow is smooth and constant. There's no feeling as though you're getting constantly buffeted by a prankster with an air gun. Stick the Pure Hot + Cool on at maximum breeziness and you'll be tingled by its charms even when sat on the opposite side of the room.
Admittedly, we're irregular reviewers of fans here at Stuff, but that seemed like a pretty good effort.
So fancy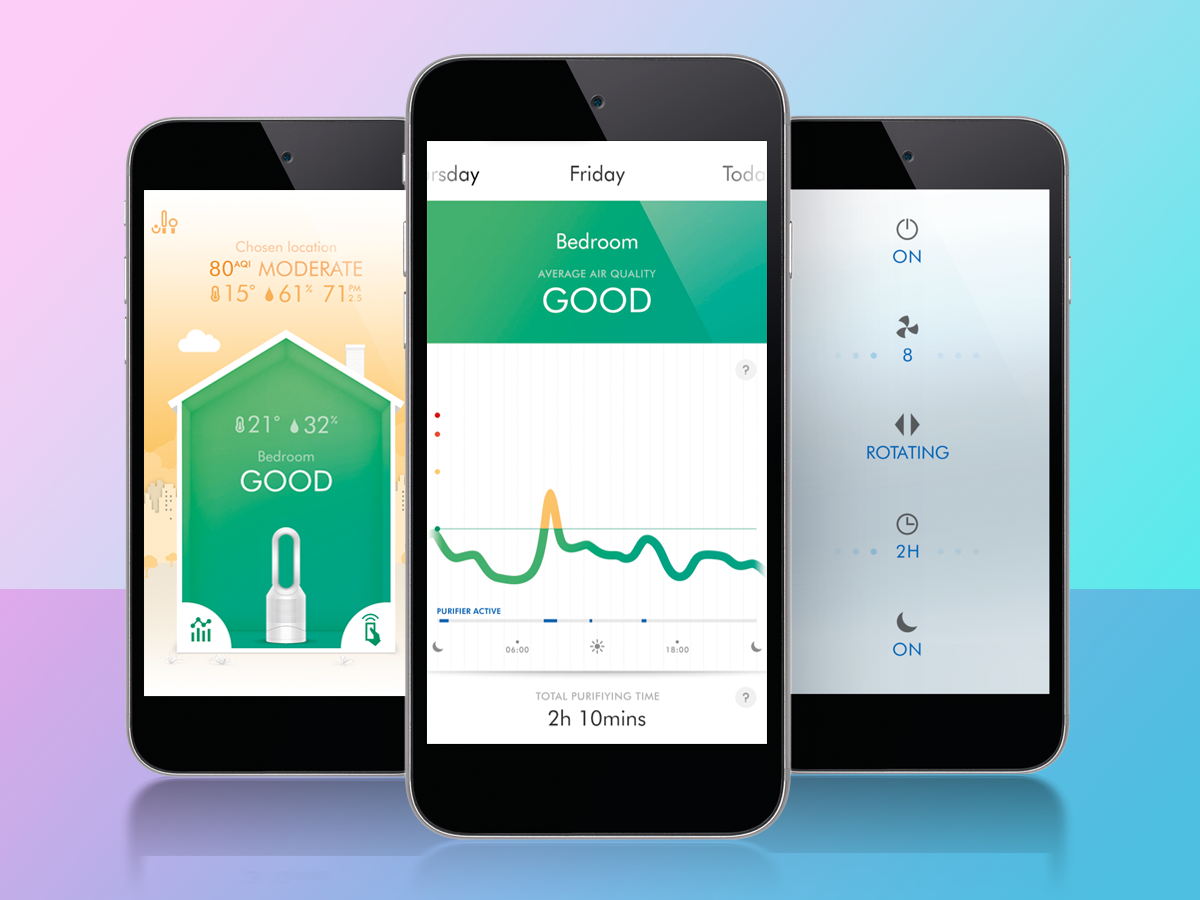 As I said already, the Pure Hot + Cool isn't just a fan. Dyson is selling it as an air purifier – which goes a long way to justifying its added £110 cost over the standard Dyson Hot + Cool.
According to Dyson, this device's filter can capture particles as small as 0.1 microns with a 99.95 percent success rate. After checking what this meant on Wikipedia (this isn't New Scientist after all), we found this allows the Pure Hot + Cool to sweep up any bacteria, mould, pollen and toxins you probably don't want to ingest yourself. Most significantly, it'll monitor the environment around you and step up its extraction game should you decide to, erm, open up a can of spores or something.
And of course, you can keep an eye on the air quality of your home through the Dyson Link app. Actually, this is what helps to determine how much you actually need this product's purifying skills.
Despite being far from the world's most cleanly individual, I do tend to hoover my flat once a week and have a dehumidifier running most days to avoid damp and mould. Accordingly, I've only ever received a 'good' air quality rating from the moment I first turned on the Pure Hot + Cool.
For me at least, its fanning skills have been essential – but the air purifying stuff is more of an added bonus than a must-have.
Dyson Pure Hot + Cool Link verdict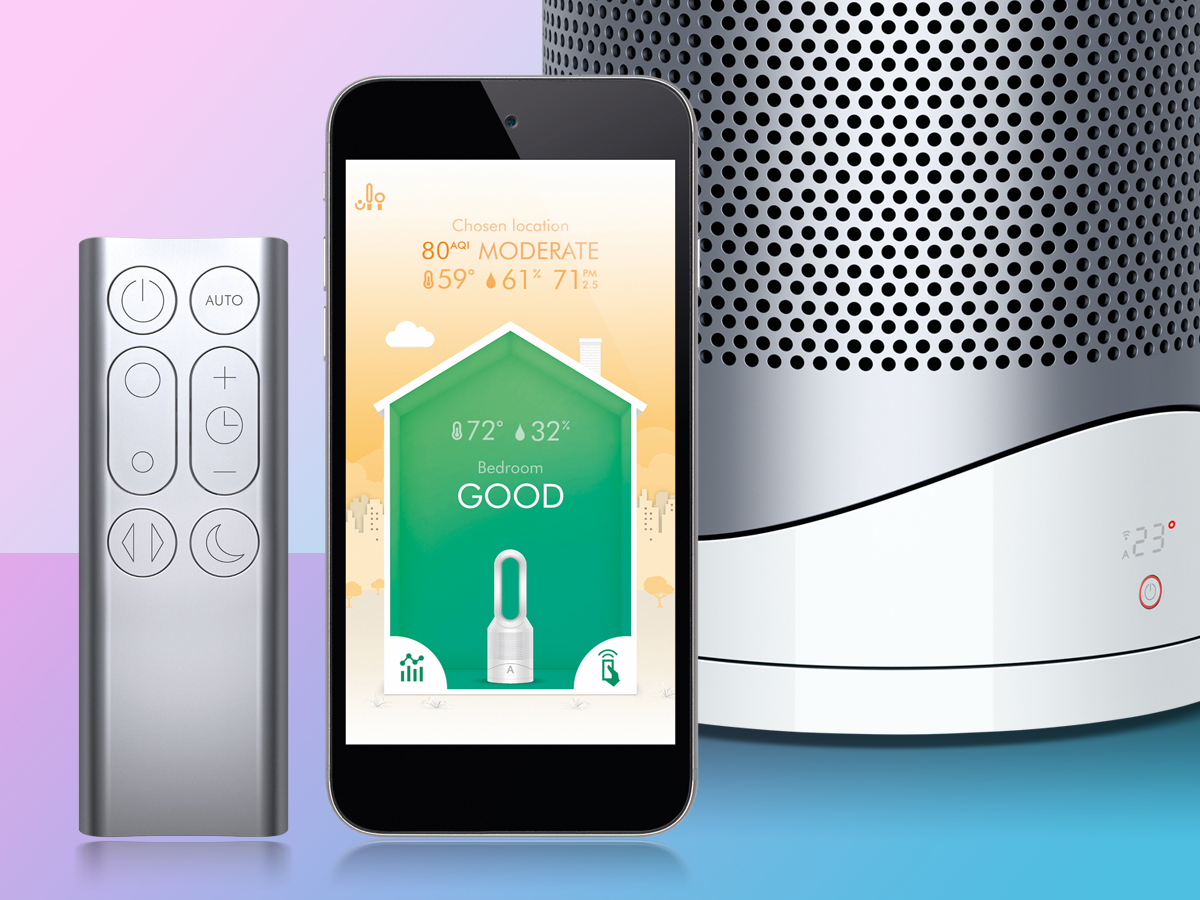 Reviewing the Pure Hot + Cool is a bit of a fan-kless task.
Even when you account for its internet connected smarts and sophisticated air filtration, it's not a particularly complex product to use. You just turn it on and it works. Bosh!
If you've got the cash and are thinking of buying one of these, that's probably what you wanted to hear. There are enough gadgets in the world already that constantly nag for your attention. Ultimately, this one just makes sure the temperature in your home is alright and the air you're breathing isn't full of nasty guff. And if you want to tweak this arrangement, you can do so from the palm of your hand.
In short: fan-omenal stuff.
Stuff Says…
This smart fan will delight gadget-lovers and hypochondriacs alike
Good Stuff
Efficient, quiet fanning
Air purifying is a nice touch
Dyson Link app is great
Bad Stuff
No Apple HomeKit or Amazon Alexa support
You'll be gasping for air when you see the price