Edifier Stax Spirit S3 review: planar magnetic magic
A wireless take on planar tech with high quality codecs in tow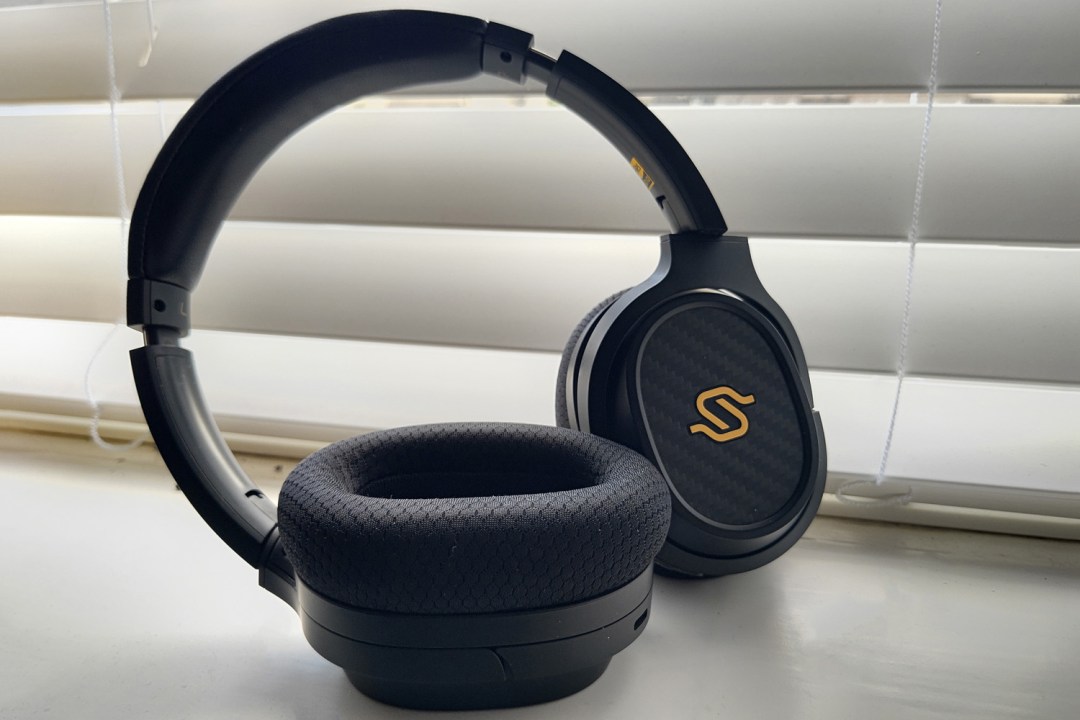 The Stax Spirit S3 does things differently. This pricey pair of wireless on-ears rejects run-of-the-mill dynamic drivers for something a little more exotic. They are one of the only planar magnetic cans designed for listening on the move.
For those in the know, planar magnetic headphones are a sonic step up from the rest of the music world, which almost always use dynamic drivers. (There's also electrostatic tech, but that tends to be reserved for the super wealthy). Planar cans promises more detailed audio that also sounds smoother, and won't distort at higher volumes – but they carry a price premium, and tend to be bulkier too.
Edifier has licensed some know-how from planar specialists Audeze for the Stax Spirit S3 (in fact they're a dead ringer for the Audeze LCD-1, only with a closed-back design). It's also one of the first pairs of headphones we've tested with Snapdragon Sound. This new standard promises 24-bit/96Hz playback sans cable – as long as your device also supports aptX Adaptive connectivity.
So, has portable planar listening progressed so far it's now a viable alternative to the premium on-ear alternatives?
Edifier Stax Spirit S3 design & build: cool under pressure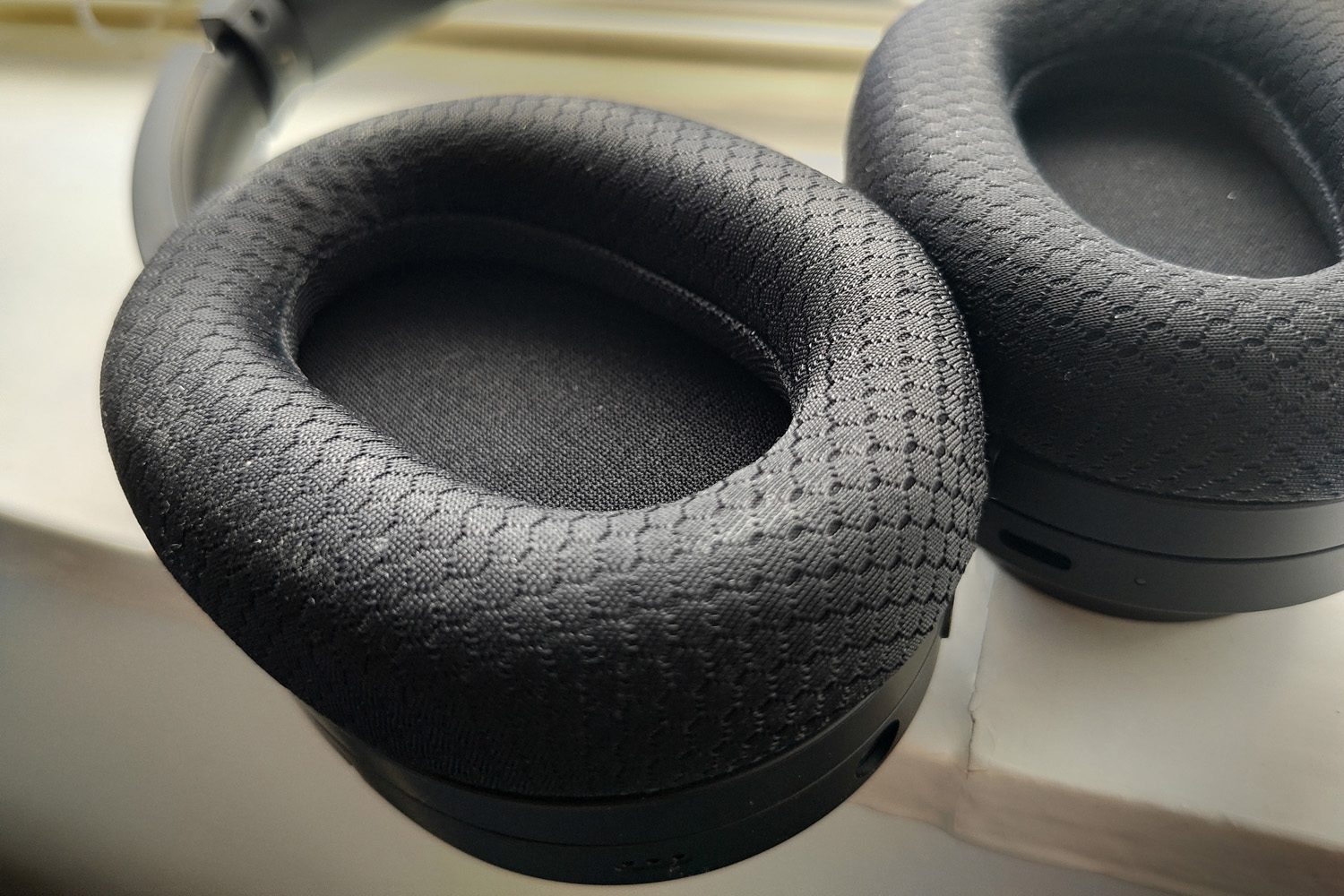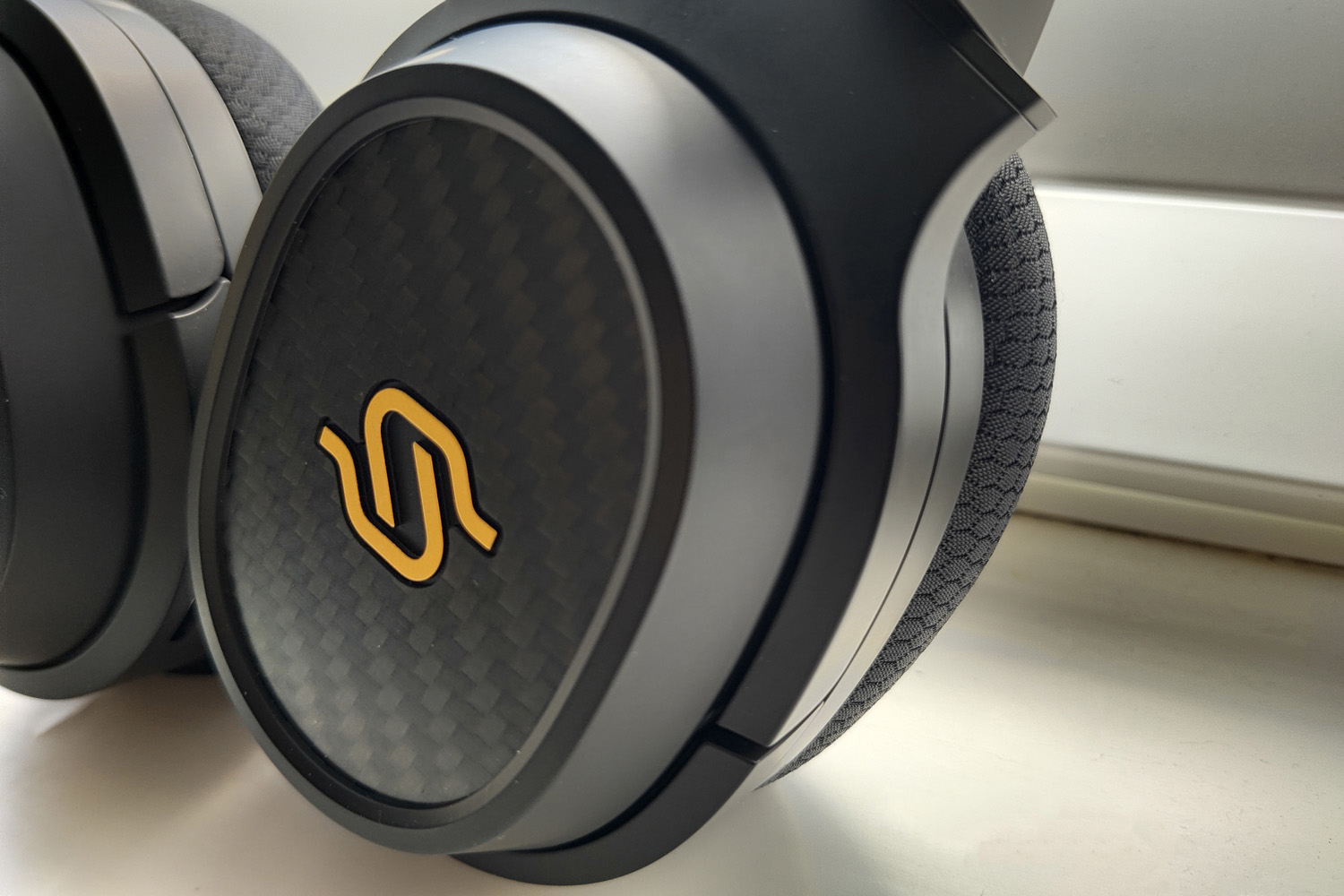 To look at, you'd have no idea the Stax Spirit S3 was hiding planar magnetic tech under its ear cups: they're no bigger than the average pair of dynamic driver headphones, and weigh about the same too. The headband is your typical adjustable design, with plenty of cushioning and just the right amount of pressure. The ear cups also fold for transport.
There's a choice of two kinds of ear cups: lambskin leather and "ice feeling" fabric, which is lined with memory foam. The latter is meant to be better for travel, but we preferred it to the leather, which got warm after a prolonged listening session. Overall comfort is excellent.
The clamshell travel case adds a touch of class, and keeps your cans safe when you're away from home. It holds the 3.5mm audio cable and USB-C charging cable, along with a 3.5mm to 6.35mm adaptor. You could probably squeeze the spare pair of ear cups here too if you wanted them with you at all times, but Edifier keeps them separate.
The whole thing is made from scratch resistant plastic, which held up well to the rigours of daily use. The carbon fibre effect on each ear cup isn't especially blingy, but we could have perhaps done without the Edifier logos on the headband, however subtle they may be.
Edifier Stax Spirit S3 features: there's an app for that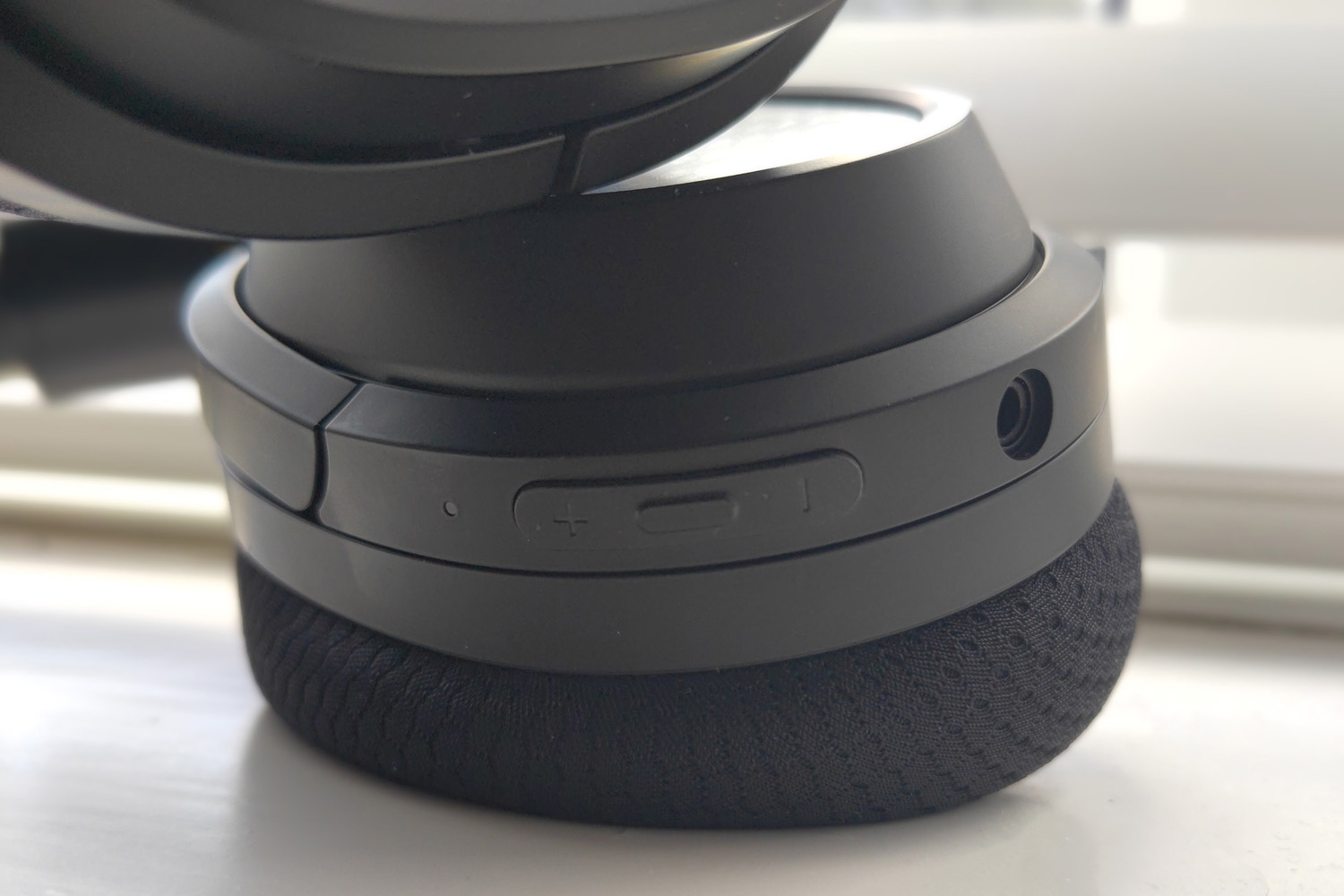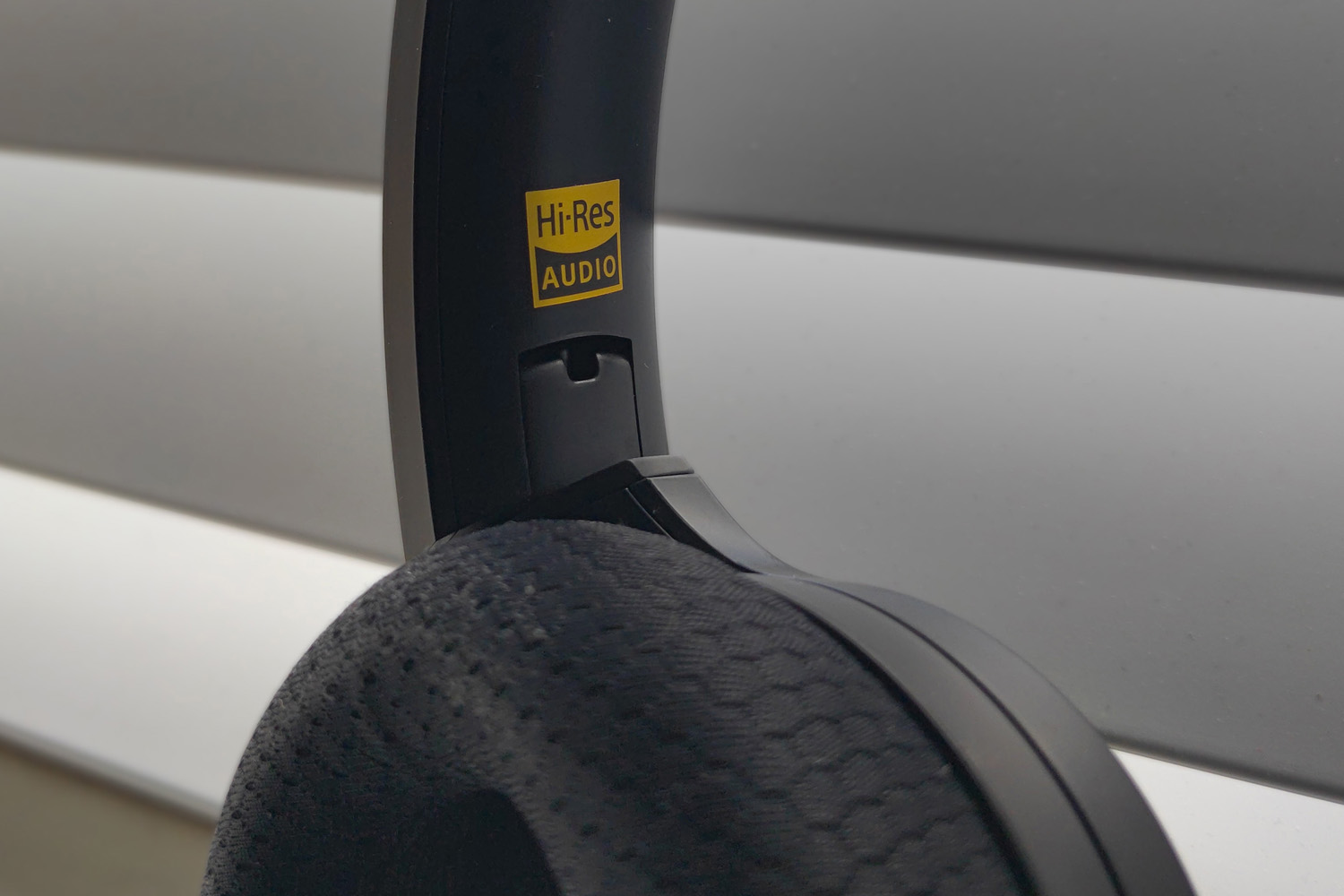 Simple on-device controls handle power, volume and playback with three buttons. A double tap wakes your phone's voice assistant, and a triple tap defaults to the latency-busting game mode. Edifier's companion app can change these around, or dedicate one to switching the active sound effect: Classic, Hi-Fi, or Stax. These are a bit nebulous, but essentially Classic has the most bass, Stax prioritises treble, and Hi-Fi sits somewhere in between.
We could have done without the app's in-your-face Snapdragon Sound branding, and half the menu items trying to upsell you on other Edifier gear. With no customisable EQ on offer, though, you shouldn't need to open it too often. That is, unless you're changing the ear cups frequently: there are different sound profiles for each set.
Bluetooth multipoint is a welcome addition. You can be paired to your smartphone and laptop simultaneously, listening to tunes through the computer but then answering a phone call without having to disconnect or repair first. Hang up the call, start your playlist back up and the headphones swap back. Neat. Call quality is superb, at least on devices that support aptX Voice, and in reasonably quiet locations. There's no clever background-cancelling going on here.
On-ear detection isn't a thing here, so take 'em off and your tracks keep playing. There's also no LDAC or LHDC codec support, which is a shame. Including both would have extended the selection of devices that could play high-resolution audio. If your Android phone doesn't support aptX adaptive (or you're listening to an iPhone) you're not getting the best possible audio quality.
Active noise cancellation is the biggest missing link. For headphones designed to be taken out of the house, especially ones costing this much, not having ANC is a bit of a stumbling block. Rivals like the Bose QC45, Sony WH-1000XM5 and Apple AirPods Max all actively block the outside world, but the Stax makes do with passive isolation. This is quite effective for office work, but not so good at disguising the low-frequency hum of trains and planes.
Edifier Stax Spirit S3 battery life: marathon man
Eighty hours. 80. eight-zero. We can't recall any pair of wireless on-ears that can last as long as the Stax Spirit S3. That number will vary depending on how loud your tunes are pumping, and you need to crank the volume a little more than you might on rival headphones when connected by a cable, but that's still an epic showing.
Left playing continuously overnight, they typically used between 10 and 15% charge, so there's no long-haul flight they won't last the length of. Outbound and return. That's also handy for anyone that'll be listening in wired mode, as it still needs battery power for playback.
USB-C fast charging is good for between 10 and 11 hours of listening in just ten minutes, as long as your power adaptor is sufficiently beefy. The one you use to charge your phone will almost certainly do the trick. A full top-up takes an hour and a half.
Edifier Stax Spirit S3 sound quality: wireless wonder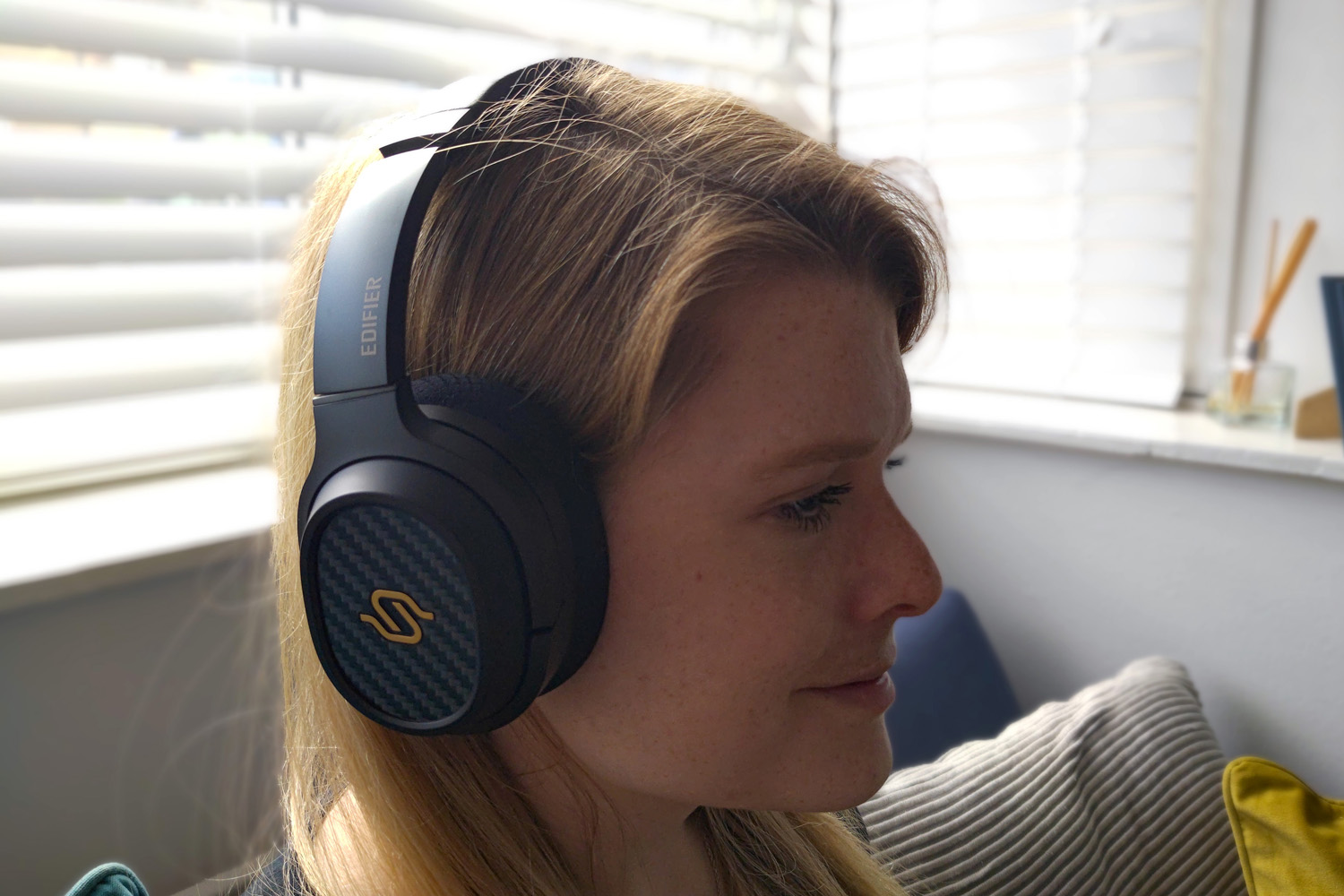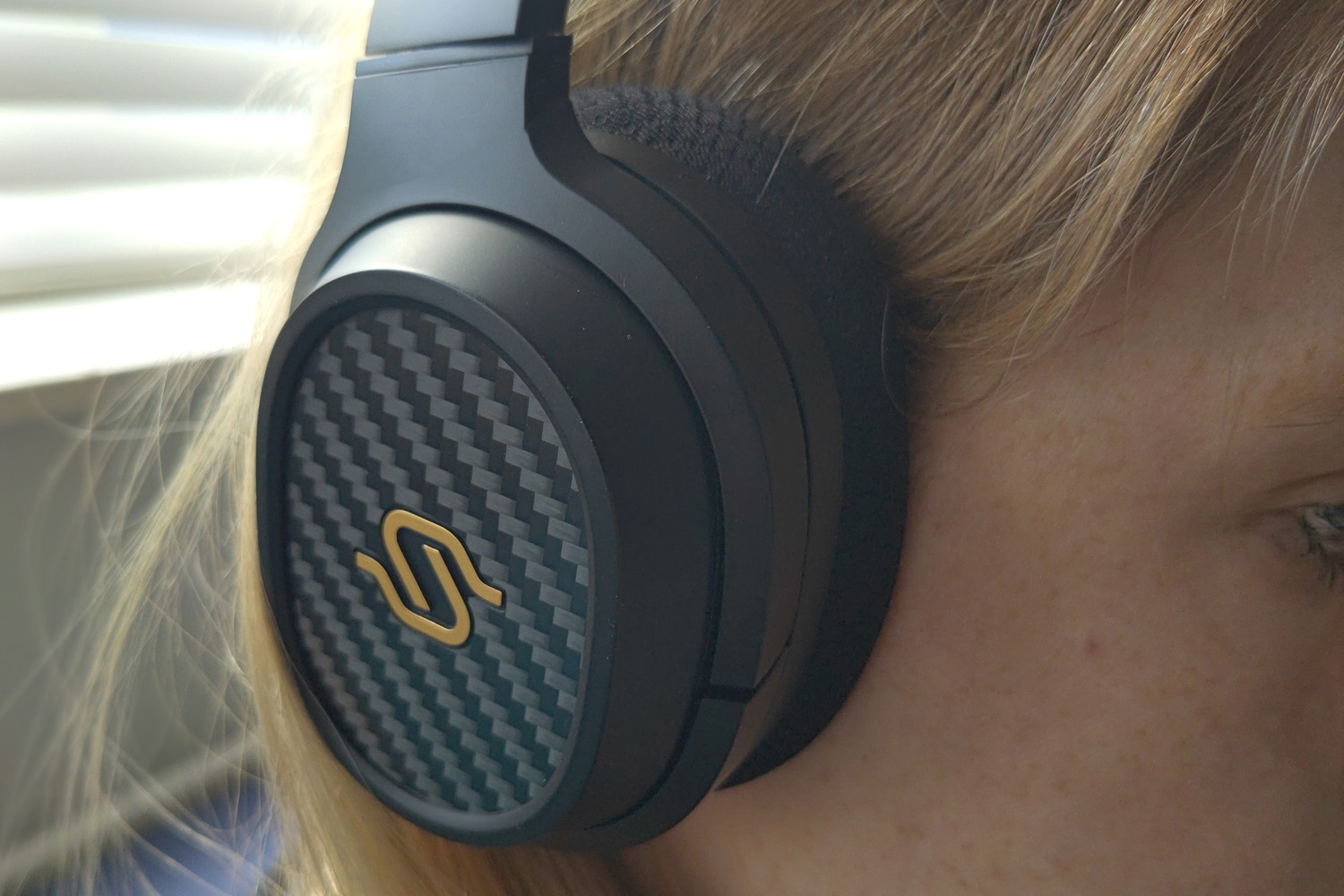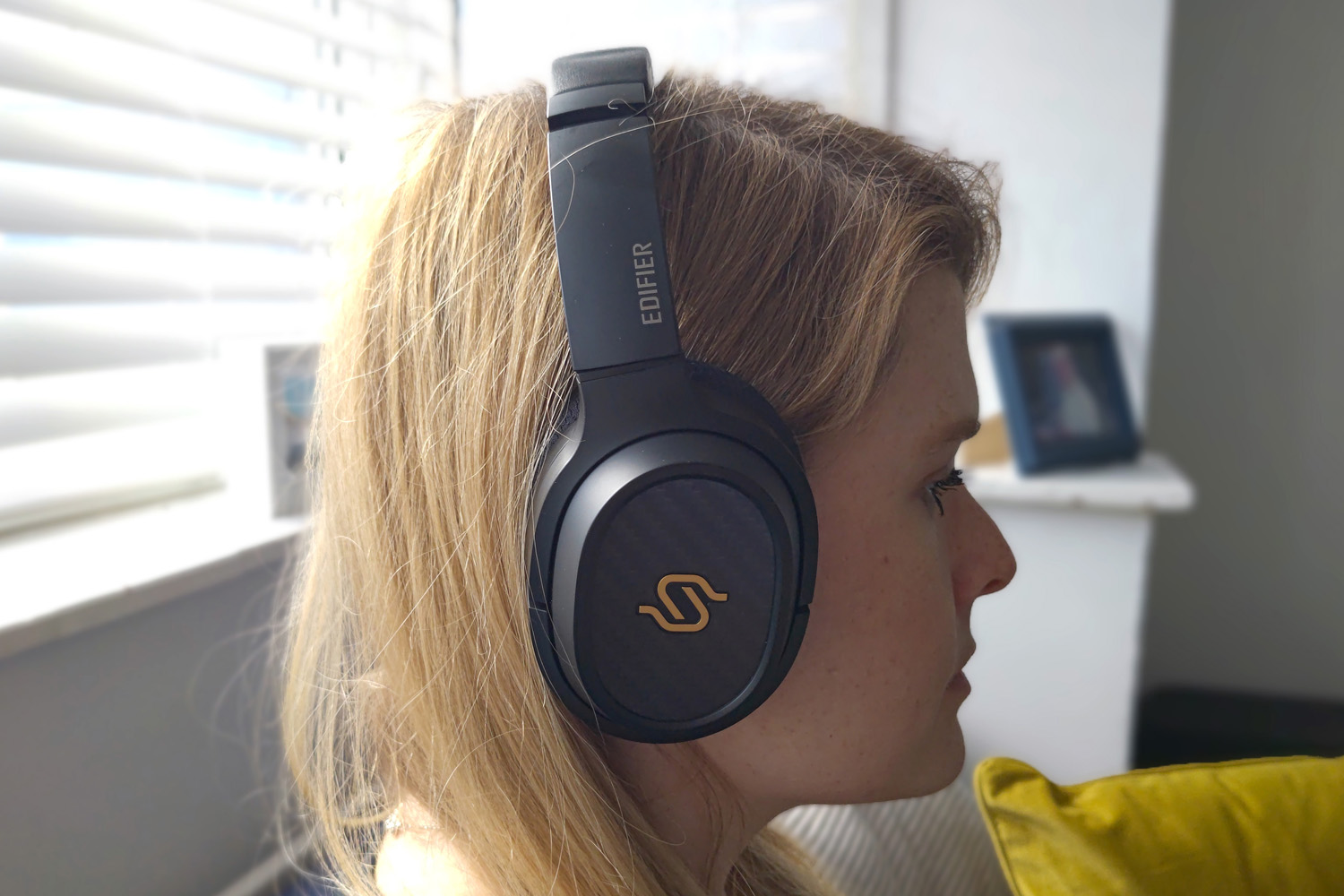 Detailed doesn't really begin to describe the Stax Spirit S3 when playing high resolution songs, at least in the wireless world. There are subtle details in Tidal's master recordings and Amazon Music's Ultra HD tracks that are simply missing on other pairs of similarly-priced headphones. No parts of the frequency range trip over each other, even in particularly frenetic songs, and the high-end in particularly is deliciously clean – even when you crank the volume.
Of course, not every Android phone can do aptX adaptive, and it's a complete no-go if you have an iPhone, but even lower bitrate connections and streaming tracks from Spotify sound great. That planar smoothness is retained, as is the vocal clarity.
What these aren't is bass-heavy. Sure, electronic and heavy rock tracks have very good low-end presence, with clearly defined sub-bass, but there's not the impact or rumble of the dynamic driver competition.
There's still some sound leakage here, especially at higher volumes, and the closed-back nature means the soundstage isn't quite as open as other planar models. But then those typically cost more, aren't wireless, and have open-back designs that leak like sieves -which is likely to get you (at best) plenty of evil stares when listening to them in public. There are very few direct competitors (planar, wireless, sub-£400) for an apples-to-apples comparison.
Do they sound significantly better than the current crop of top-end dynamic driver headphones? It's a close-run thing. Sony's WH-1000XM5 sound brilliant, and they have ANC – for some, any difference in sound quality is made up for by that addition. They're also more energetic, with more impactful bass. For a more balanced, accurate sound, though, the Stax just edges ahead.
Edifier Stax Spirit S3 verdict
Anyone that appreciates high quality audio should try the Spirit S3. It's a simply great sounding pair of wireless headphones for the money that plays nicely with the best Bluetooth codecs. Your tracks will sound great here regardless of genre, even if your hi-resolution library is lacking.
They're also immensely comfortable, and can handle outdoor duties as well as at-home listening. Almost every planar magnetic rival uses an open-back design, which limits their outdoor usefulness – and few are wireless. Frequent travellers may bemoan there's no active noise cancellation, though, which is a given for dynamic driver rivals at this price. The app could give you greater control over EQ settings, and there are one or two other minor missing features.
The Sony WH-1000XM5s remain our favourite on-ears overall, as they're that little bit more versatile and still produce excellent sound. But if you want precise, balanced audio, the Spirit S3 absolutely deserves a place on your shortlist.
Stuff Says…
A delightful-sounding, wonderfully comfortable pair of wireless on-ears with high quality codec support. The lack of ANC will dissuade commuters, but the sonic clarity is among the best around for the price.
Good Stuff
Finely balanced and detailed sound
Excellent battery life
Supremely comfy with two pairs of ear cups
Bad Stuff
No active noise cancellation
EQ settings could be clearer
Needs power even for wired listening
Edifier Stax Spirit S3 technical specifications
| | |
| --- | --- |
| Drivers | 89x70mm planar magnetic |
| Active noise cancellation | No |
| Battery | 1500mAh, 80 hours (maximum) |
| Bluetooth version | Bluetooth 5.2 |
| Codecs supported | aptX, aptX HD, aptX adaptive, SBC, AAC, Snapdragon Sound |
| Dimensions | 208x110x255mm, 329g |