FIFA 20 review
Can the addition of small-sided Volta games distract from FIFA's lack of interest in defending?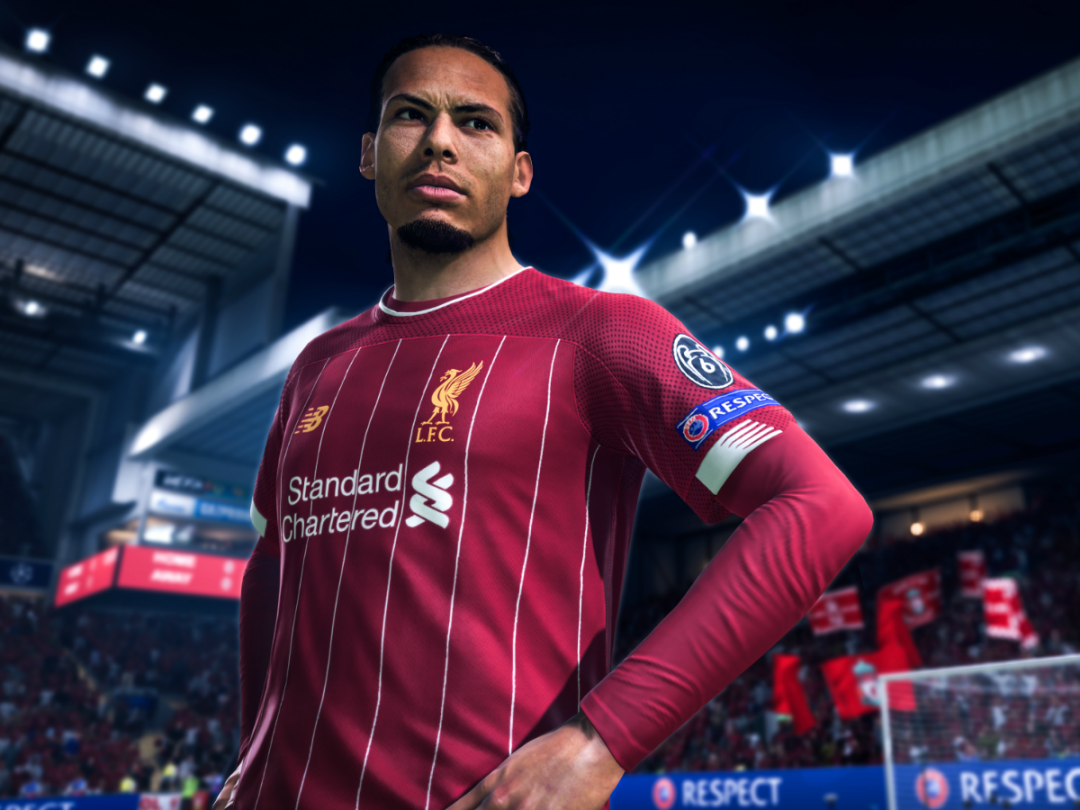 It's hard to feel sorry for PSG, but for a team backed by the funds of an oil-rich nation state, that's become accustomed to winning Ligue 1 by a canter, Neymar and co do find some hilarious ways of getting dumped out of the Champions League every season.
There's a theory that they're so used to swatting aside every other team in their domestic league that they've forgotten how to defend against teams that can genuinely cause them problems.
In recent years, FIFA has had a similar issue. It's become so obsessed with chaotic, high-tempo football and the ball hitting the back of the net that it's neglected the other side of the game: stopping it. That meant that, particularly in FIFA 19, it somewhat lacked nuance and subtlety – two things that make football so satisfying.
There are, of course, some teams that play like this – but it shouldn't be easy and there should be ways to stop them. So has FIFA 20 managed to strike a better balance?
Ball control
First impressions suggest it has. Without losing that snappy and responsive feel, you do seem to get a bit more time on the ball. Possession feels a touch looser as well, but when you do have the ball at your feet there's a sense that players are more dextrous and have more control over what they can do with it.
Players also do more to reach the ball and get it under control. Your centre-forward might collapse backwards as they cushion a header down for your number 10 to get a shot off, for example, or a winger will lose balance as they attempt to keep the ball from going out of play and nod it into the path of an onrushing full-back. These are minor things, which on their own don't seem like much, but when strung together as part of an attacking move, they just make things flow that bit more realistically.
Long passes and through balls are slightly more effective, so spotting that defence-splitting pass is rewarded more frequently. One really nice addition to your passing arsenal is the confusingly named lofted ground pass. By double tapping the pass or through-ball button, you can lift the ball slightly off the ground, helping you to lob the ball gently over an outstretched leg or between defenders in crowded penalty boxes. It needs to be used in the right situation to be effective, and the slight elevation makes it harder for the receiver to control, but it can be a real help in tight spaces.
Pace is still there but only for the right players. Tottenham's Son Heung-min feels like the live wire he rightly should, and if he gets past his man only the quickest defenders will be able to catch him. For those who don't have time to master any skill moves, EA has also added Strafe Dribbling, which is activated by squeezing either L1 on its own or together with R1, depending on whether you want to fix the orientation of the player in possession. It makes lateral movements while in possession easier, although it's best deployed in short bursts and will make lumbering centre-halves look a bit like Bambi on ice.
Fortunately, you also have a new weapon to defend against it. There's now an Agile Jockey move, activated by holding both triggers when facing up to the player in possession, which allows defenders to move more nimbly when waiting for the chance to attempt a tackle. Perhaps more significantly, EA claims to have reduced the frequency of tackles that result in the ball just rebounding back to the attacker, although it still happens pretty regularly.
There are two omissions that aren't exactly glaring, but are noticeable when you realise they're not there. With VAR wreaking havoc on the beautiful game it does feel slightly conspicuous by its absence from FIFA, and with disallowed goals already a part of the game, it probably wouldn't be too hard to implement.
More significant is the fact that in the FIFA universe players still aren't allowed inside the 18-yard box at goal kicks. That's a tactic that's been fairly widely adopted in the real world and would allow teams to play out from the back more easily. Defenders still can't be trusted to head the ball back to the goalkeeper either, something which seems so minor yet would have a fairly significant impact on the way the game plays.
Journey's end
Raheem Sterling, Jadon Sancho and Virgil Van Dijk might be all over FIFA 20 but there's one player who's notably absent: Alex Hunter.
The Journey, EA's story mode that was half choose-your-own-football-career and half Hollyoaks, is gone and so is its protagonist. In their place is Volta, which is almost identical to the old FIFA Street from 2012 but with a bit of added narrative for those missing Alex and his exploits.
The main Volta Story mode sees you fist-bumping your way across the globe as part of a crew called J10, playing in various tournaments on different sized pitches and with varying numbers of players per team. Nobody ever explains where the money comes from. The aim is to reach the Volta World Championship in Buenos Aires, but after half the team walk out when star player Jayzinho gets injured, you have to start from scratch.
That allows for an element of customisation that The Journey's tighter narrative restrictions didn't allow, so you can edit your own player's appearance, including their gender, and build up a world-beating squad to your liking, with a touch of FUT-style Chemistry thrown in for good measure. Nobody who plays Volta has got a traditional name like Ian or Gary, it's all Teks, Clutch or Lion, which makes it particularly insulting when the game won't let me use my actual surname because it contains "a profane word".
The matches themselves are fast-paced affairs, full of the kind of tricks and fancy footwork that'd see you swiftly sent to A&E if you tried them during a normal five-a-side game down your local leisure centre. You can take charge of the whole team or choose to just control your avatar, like the game's now semi-forgotten Be a Pro mode, although the smaller pitches of Volta games make that a far more manageable task.
The skills required to be good at Volta are almost entirely different to those in the main game, so you'll probably want to knock the difficulty down a notch or two, and whether you enjoy it or not will depend on how keen you are on the stick-flicking trickery part of playing FIFA. It's not for everyone, then, but you are essentially getting two games for the price of one – and there's something immensely satisfying about coming back from 4-0 down to win a first-to-five game with less than 10 seconds left on the clock.
In the mode
FIFA 20's other modes ain't broke, so EA hasn't tried to fix them.
Kick Off still has all the quirky House Rules modes, although they feel a bit like they belong in Volta now rather than the main game, and there's also the standalone league and cup campaigns from across the world, including the Champions League. Disappointingly, particularly after the success of this summer's World Cup in France, the women's game is still only represented by a handful of national sides, although at least female players play an equal part in Volta.
Career mode has had a few cosmetic additions. You can customise your gaffer's appearance, transfer and contract negotiations now sometimes take place in a fancy hotel or restaurant (possibly just backdrops recycled from The Journey), and when players message you asking to play there are multiple responses to choose from rather than just letting your actions do the talking.
Press conferences have also been revamped so you can use the same mechanic to respond to the questions and see how it affects your team's morale. It expands a part of the game that previously felt entirely arbitrary, but feels like something you'll end up skipping as the seasons progress. Besides, who wants to be a football manager so they can spend time fielding identikit queries from the press? The result is a mode that's engrossing but still a little lacking in genuine depth.
Ultimate Team continues relentlessly on its mission to rid you of your spare time and cash. There's a new #ladsladslads voiceover to introduce newbies to the ins and outs of the addictive squad-building mode, but apart from FUT Friendlies, which allow you to play more games with your squad without using up contracts, some extra club customisation options including tifos, and a slight change to make the interface quicker to navigate, veterans won't find anything here too surprising. All together it makes for a part of the game that's pretty much impossible to exhaust.
FIFA 20 verdict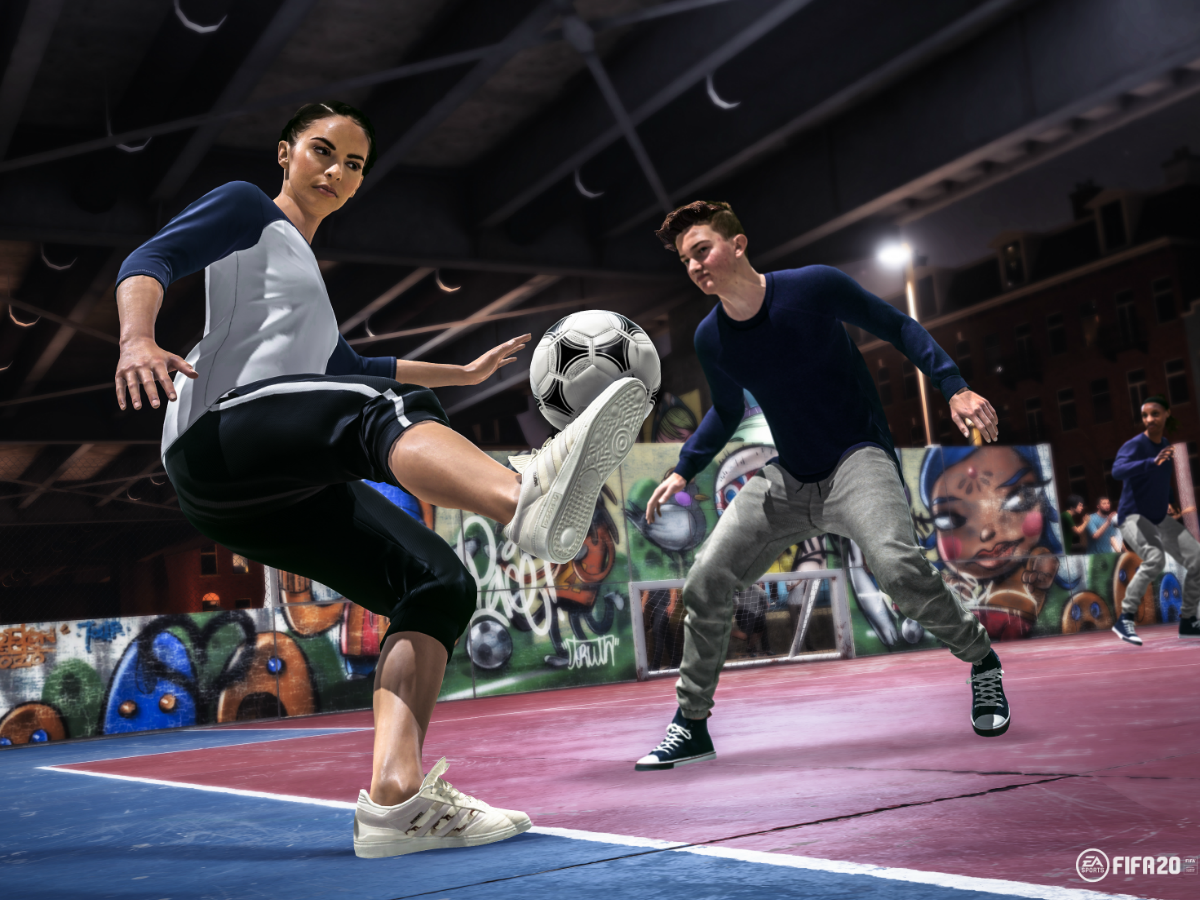 FIFA 20's attacking additions allow you to play some breathtaking, free-flowing football and its new defensive tools technically give you more ways to stop the opposition. But the balance is still too heavily weighted towards the former, particularly in online games, which too frequently descend into breakneck, end-to-end goal fests.
For a lot of people there's nothing wrong with that. But football is a game of two halves, and anyone who takes as much pride in keeping the ball out of their net as sticking it in the one at the other end will often find playing FIFA 20 online a pretty frustrating experience.
The new Volta mode is much more than just a sideshow, but if you don't go in for its frantic showboating it might as well not be there at all, so it's just as well Ultimate Team is just as compelling as ever, isn't it?
It's a game that's capable of great moments, then, but if PES 2020 is Spurs under Poch, FIFA is still suffering from a serious bout of the PSGs.
Stuff Says…
FIFA 20 succeeds in giving you more control, but it still loves goals more than anything else
Good Stuff
Play feels more organic
Presentation is as immaculate as always
No VAR
Bad Stuff
Does anyone remember defending?
Crowds still look like clones
Juventus have absconded to PES