FIFA 21 review
It's goals o'clock as FIFA enters its current-gen stoppage time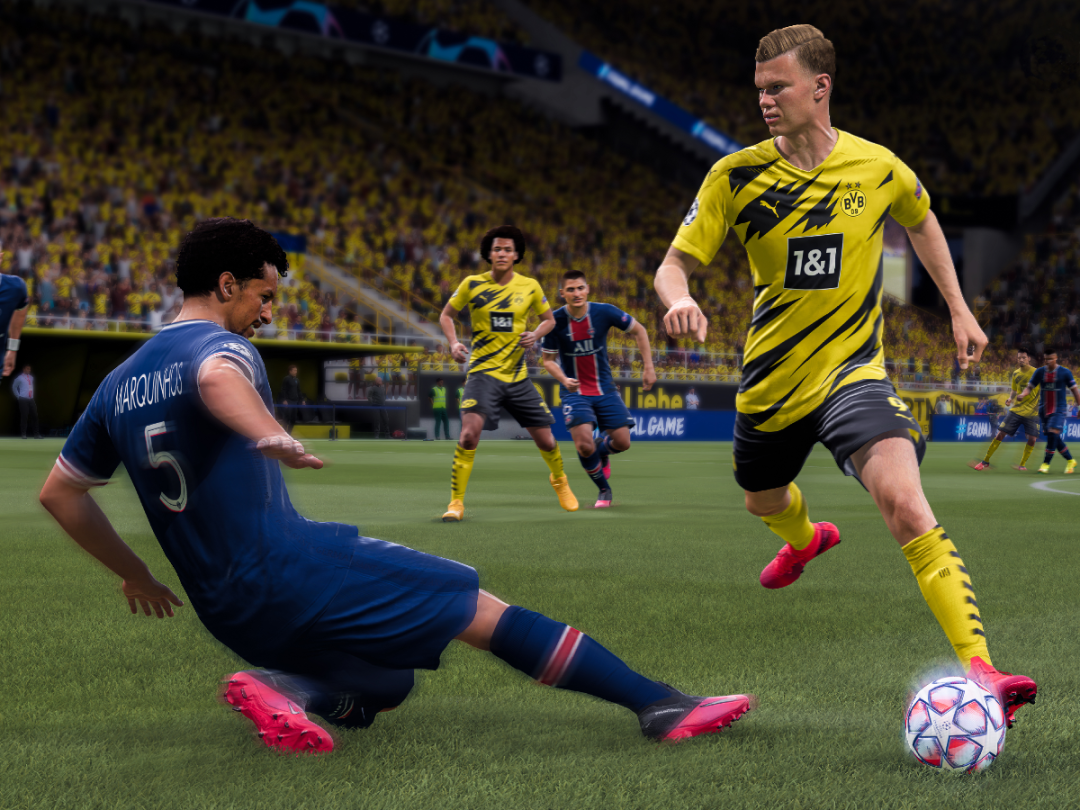 Even the best teams eventually need rebuilding. Just look at Manchester City.
Pep Guardiola's sky-blue wave swept away everything in front of it for two seasons in a row, racking up records left, right and centre, but fell well short in 2019/20 and surrendered the title to Jurgen Klopp's rampant Liverpool side.
FIFA has spent the best part of a decade at the pinnacle of virtual football, but with a pair of new consoles on the horizon, can its last hurrah on the current generation maintain the series' high standards, or is it time for a next-gen rebuild?
Route One
FIFA 21 arrives at an odd time for much of the planet, when the packed stands the game depicts are possibly the most unrealistic thing about it. Even its often high-scoring matches seem to have transferred into the real world.
Usually the first few games on a new version of FIFA would be low-scoring affairs – it takes a while to get to grips with any changes to how the game plays – but FIFA 21 is almost instantly familiar. A 5-1 first-game thrashing of Burnley on World Class difficulty confirmed that. It's not a one-off either – online games often become absolute goalfests. How you feel about that will depend on which Jose Mourinho era you most identify with.
While passing and movement perhaps feel a touch zippier, making it slightly easier to play through the thirds if you know what you're doing, there's not a lot here that makes it feel very different from FIFA 20. It's still a game that's very much weighted in favour of the attackers, with more effective through-balls and better off-the-ball runs, while crossing has also been tweaked. Balls into the box are far less floaty than before and are now more capable of causing defences problems. Whether that game of percentages works out too often in the striker's favour remains to be seen, but it feels balanced enough so far.
Those hoping to follow the trend set by teams like Manchester City and Arsenal might be disappointed not to see their defenders taking up positions inside their own box at goal kicks, and they are conspicuous by the absence given how many top-level sides now play it out from the back. You might occasionally see one defender do it, but you'll never see both centre-halves on the edges of their own six-yard box. For a series that's always so hot on recreating the real thing as closely as possible, it feels like a strange thing to leave out.
While FUTheads and Seasons addicts will probably never notice, when playing against AI opposition on higher difficulties all players now seem to think they're frosted-tips era CR7 – there's far too much showboating going on and it soons gets tedious to play against. Even Fabian Delph's at it.
Training day
Perhaps the most significant change to FIFA 21 is how its Career mode works – at least on the surface.
When you take charge of a team as manager you can now choose to watch top-down 2D simulations of your games rather than controlling the individual players on the pitch.
You can still change the attacking balance and make substitutions, but the actual result is left to the game's AI to determine. That's unless things aren't going to your liking and you decide to jump in and take control, a bit like a manager stripping down to their shorts and subbing themself on. It adds another dimension to Career mode but doesn't have the required depth to make it a compelling alternative to actually playing each game yourself.
Training is now integrated into the day-to-day timeline of the game, rather than being an optional extra, although you can still simulate it at the press of a button. Each player now has a 'match sharpness' stat, which can be increased through training drills at the expense of some fitness. While some of these can be fun to perfect, and you can train whole groups rather than just individual players, completing them so frequently quickly just starts to feel like admin.
Career mode's transfer market still feels somewhat detached from reality – Jamie Vardy to Atletico Madrid for £45m, anyone? – but that also means you can live out your most unlikely fantasies for the club you support. And isn't that what games should be all about?
A familiar face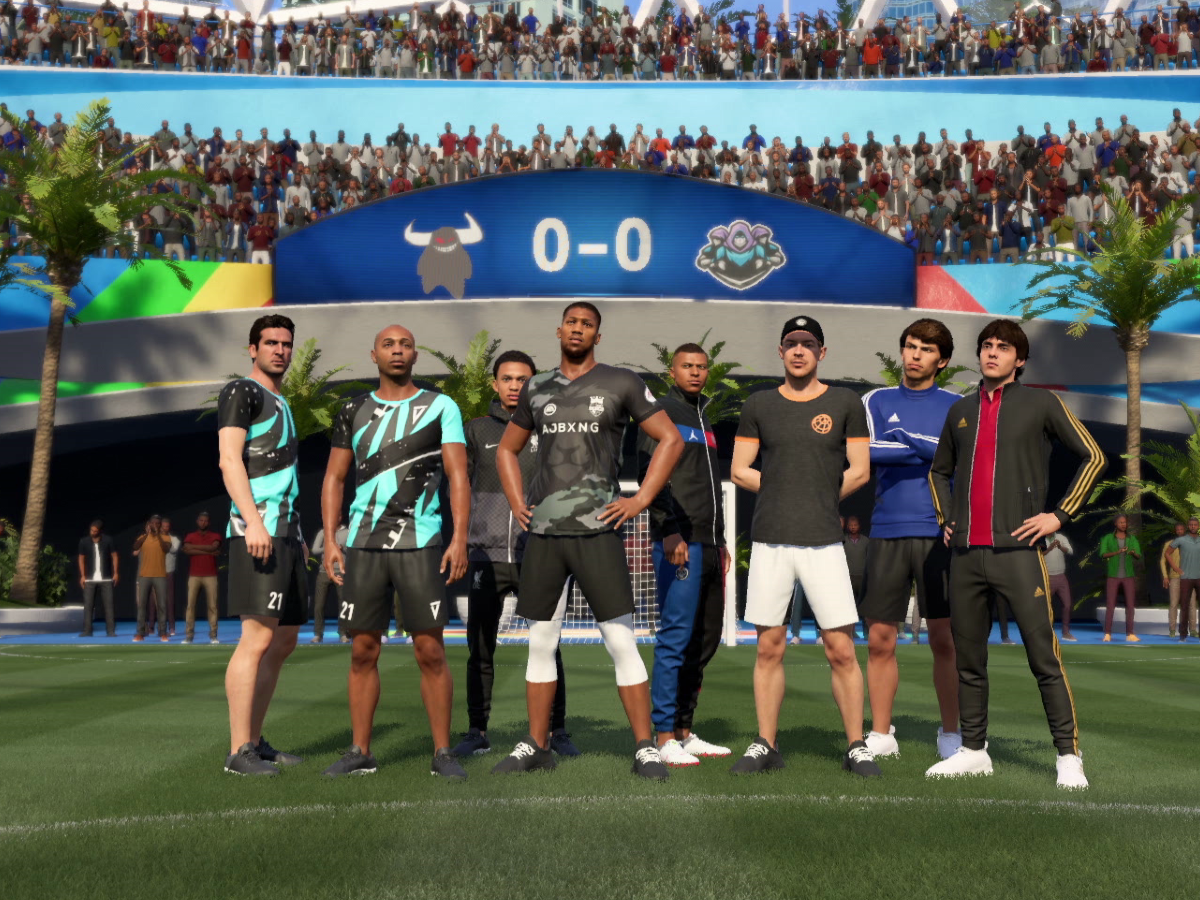 Most other major modes remain unchanged.
Volta's five-a-side-for-Gen-Z kickabouts are still there, although it's not quite clear why, and aside from a new co-op option, the removal of the tedious fitness and training cards, and the ability to customise your home stadium a bit more, Ultimate Team is the same Marmite experience it has been for the past few years. Those who love its fantasy football-style squad-building won't find anything new to put them off, but those who already feel uneasy with the microtransactions aren't suddenly going to change their minds either.
Kick-Off mode – essentially one-off friendlies that allow you to mess about with the rules, change the format, and choose different competition-related skins – appears to be identical, although there's now a racing game-style rewind feature for when you miss a clear-cut chance.
Visually, FIFA 21 is not noticeably different either. The series' Sky Sports sheen is one of the main things that sets it apart from Konami's Pro Evolution Soccer and it still looks and feels impossibly slick, but crowds, player animations and facial likenesses don't show any discernible improvement.
FIFA 21 verdict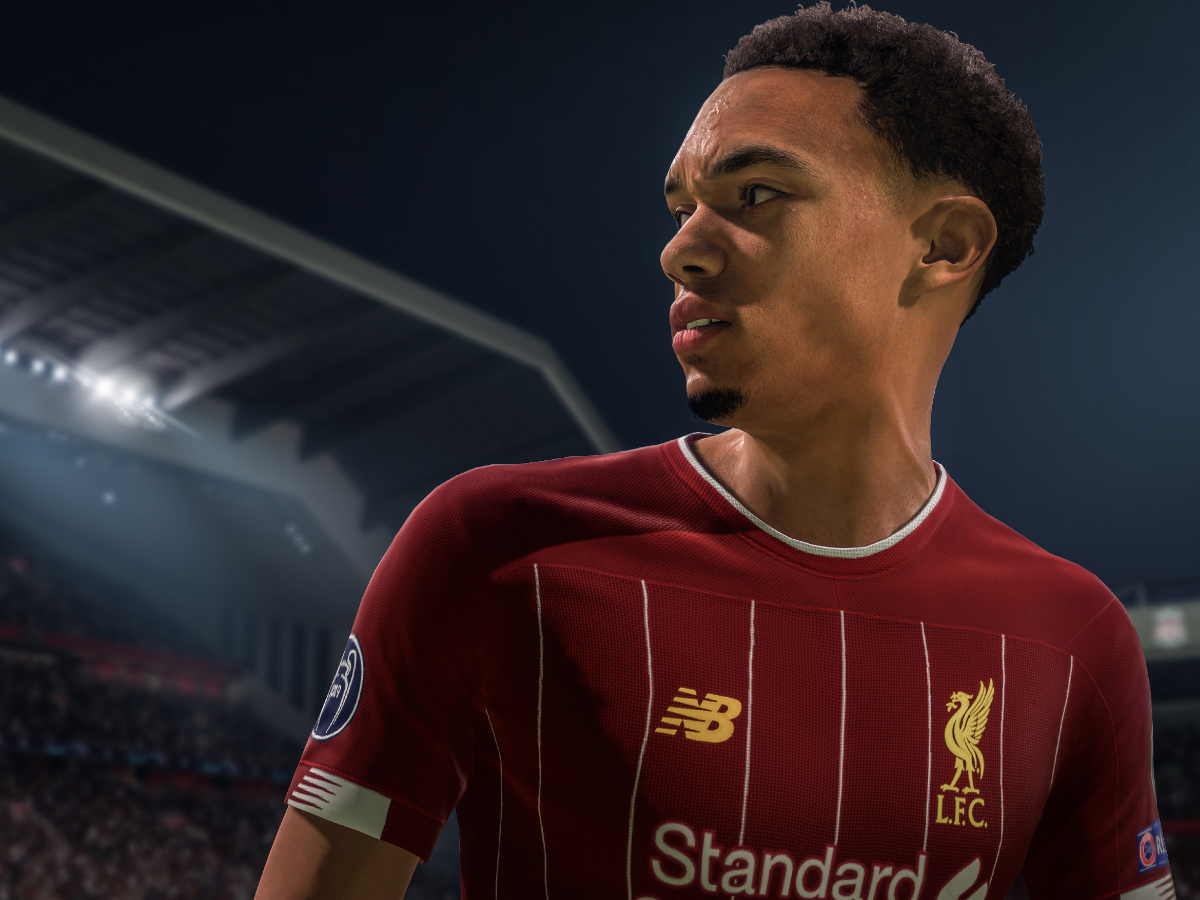 Some people think that the only thing that changes with each new FIFA iteration is the kits. Dedicated players know that's not the case, but there's more truth to it this year than usual.
With new consoles just around the corner, this version of the game was always going to feel like a bit of a stop-gap, and you suspect the bigger changes will come with its next-gen debut. Fortunately, if you buy FIFA 21 now you'll be able to upgrade for free when that's available. Of course, not everyone will be forking out for a PS5 or Series X straight away though. If you normally wonder whether you really need to buy the latest version, you won't miss much by sticking to FIFA 20.
For keener players looking to fill the gap between now and next-gen FIFA 21, it's still the closest you'll get to living out your dream of Grimsby Town winning the Premier League.
Stuff Says…
Not much in the way of squad development but FIFA 21 is still as addictive (and infuriating) as ever
Good Stuff
Crossing actually works
Scoring goals still feels great
No VAR
Bad Stuff
Defending still an afterthought
No discernible graphical improvement
Tariq Lamptey only rated 66