Fitbit Flex 2 review
Fitbit's cheapest tracker is a good'un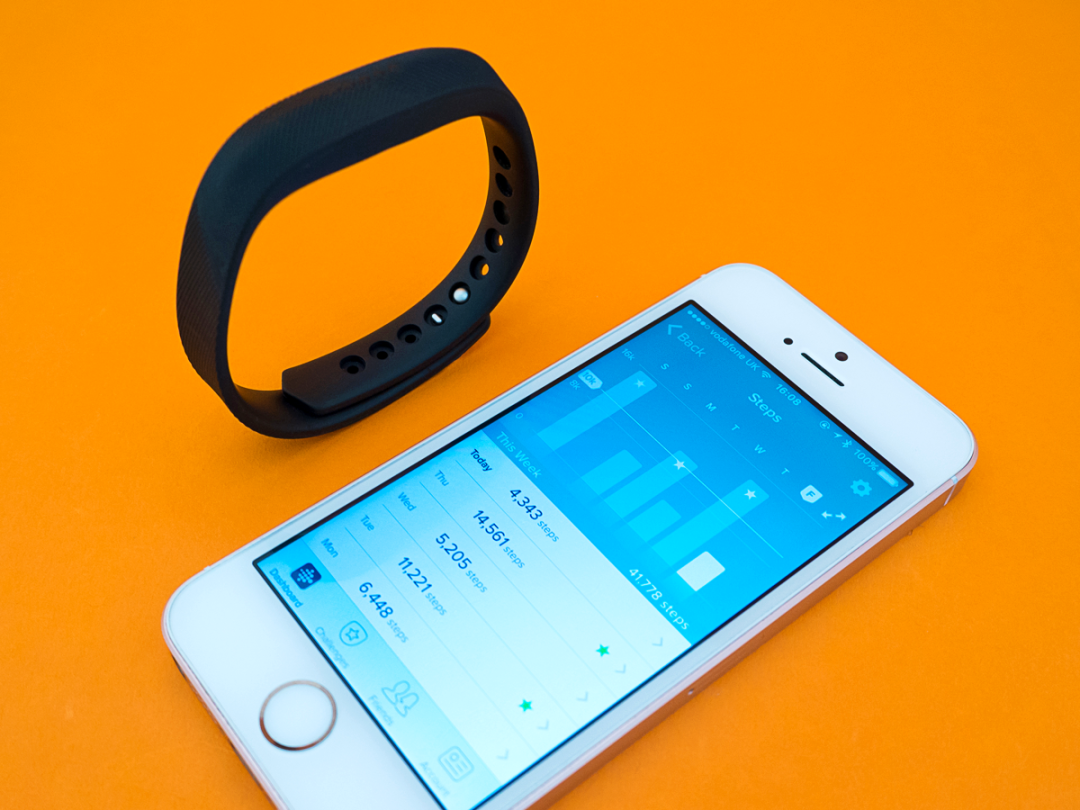 Do you like exercise? Only not as much as you like chips, beer and spending your entire Sunday watching other people run around a giant green field? Then the Fitbit Flex 2 is the tracker for you.
As the most basic band in Fitbit's armoury, this wearable knows you want to shape up but also recognises there are other priorities in your life as well. Thanks to a thoroughly excellent app, it gets on with it's job without guilt tripping you into doing something stupid… like a 5km run on your lunch break. After all, staying healthy shouldn't feel like a chore.
Fitbit Flex 2: simple tracking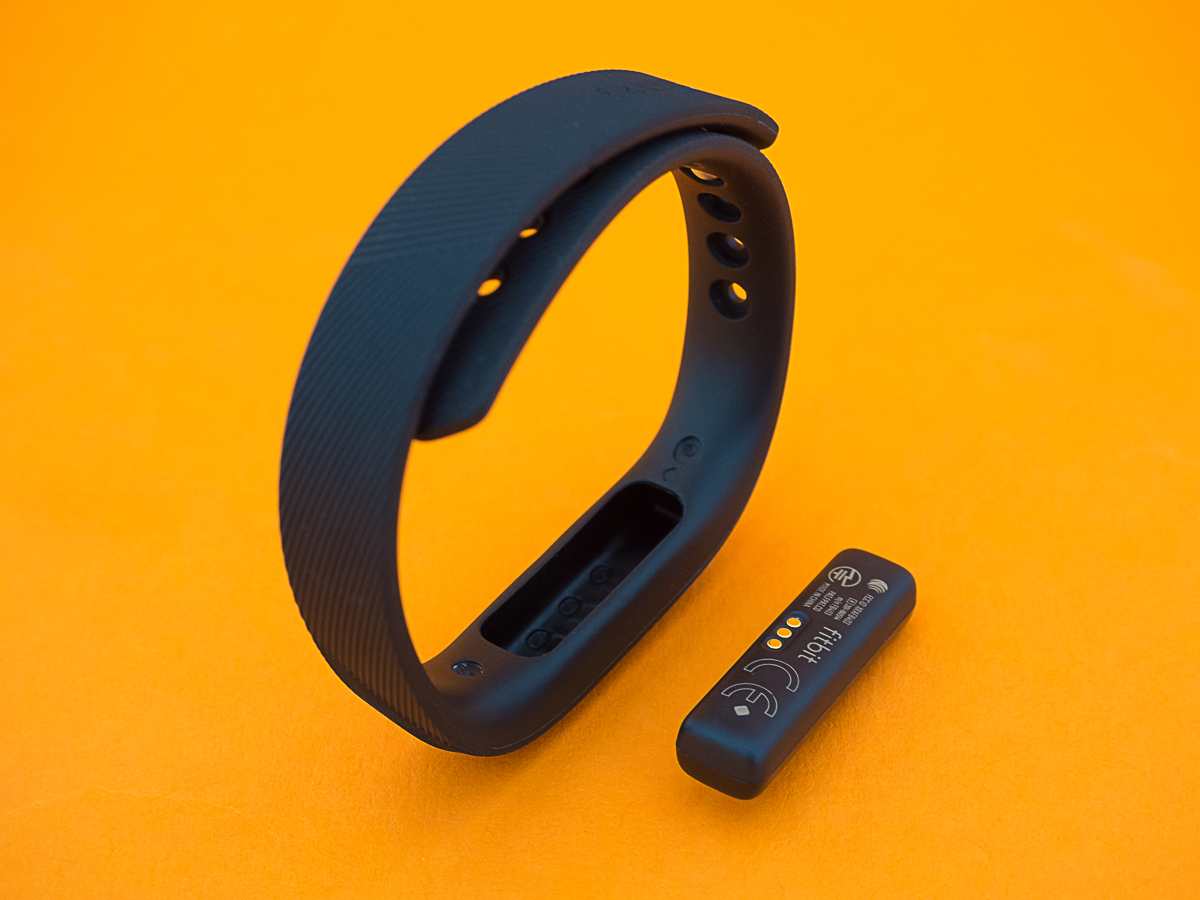 Fitness trackers are the most personal item of tech you can buy. Some people really are going to want one with all the trimmings: heart rate tracking, GPS, you name it. For others, that's too much information to deal with. They just want to know whether they need to walk to work a bit more often.
As you've probably guessed, the Flex 2 sits on the latter end of this scale. It costs £75, sits comfortably on your wrist and keeps an eye on the basic stuff, such as your steps, sleep and general exercise. Unlike any other Fitbit, it's fully waterproof – so you can take it swimming or in the shower. As for anything more complex, it'll vibrate when your phone gets a call or text, and that's about it. Basically a lot of people are gonna pick this thing up on Boxing Day when they realise they've overdone it on the turkey and sherry.
Fitbit Flex 2: easy-to-use app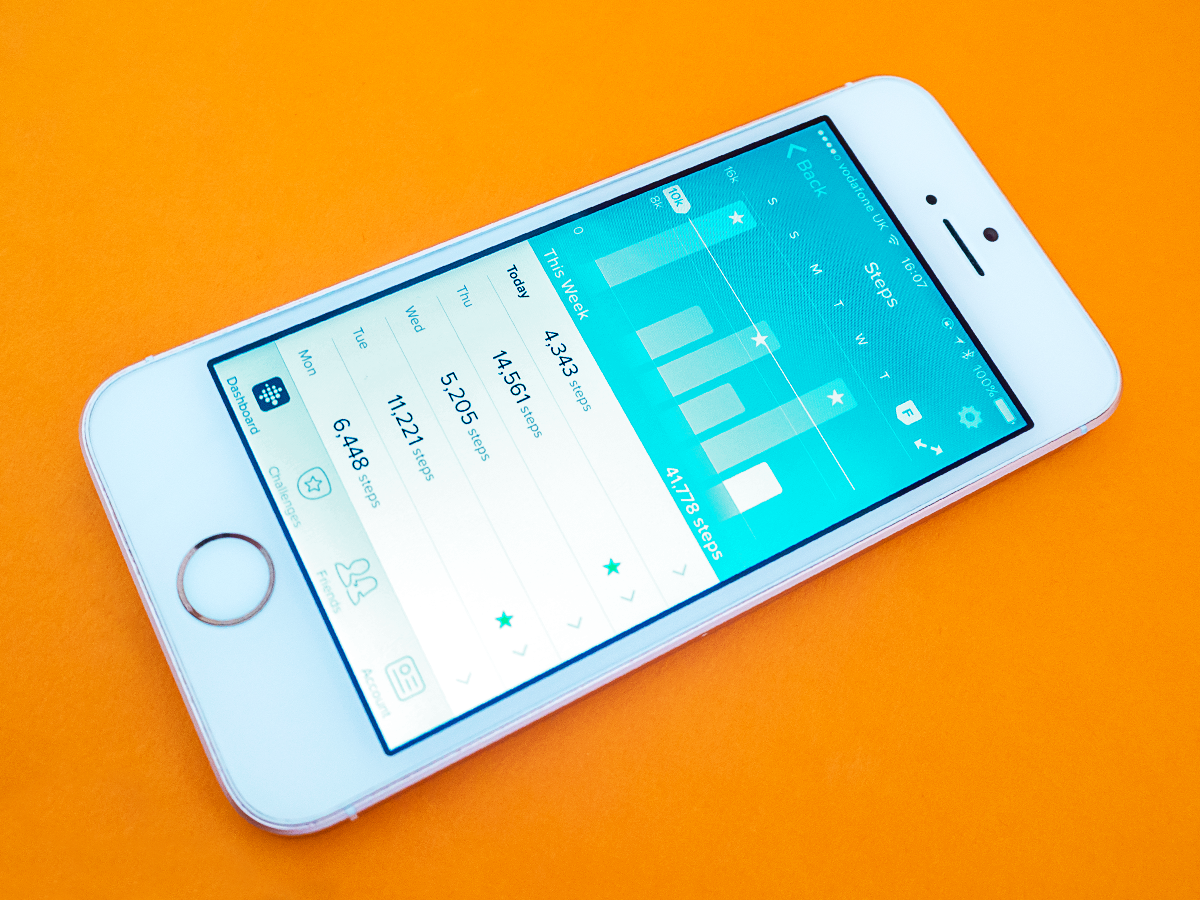 If that's you, or you're already taking preventative measures, then don't fret; the Flex 2 has you in safe hands. Its tracking is accurate and the results are simply presented in Fitbit's free app for iPhone and Android. These things are really hard to get right. Many either overwhelm you with data or constantly pester you to get up off your sweet cheeks.
Fitbit's effort does a good job of motivating you to reach your 10k steps a day target or rest up for the recommended 8 hours per night without coming across like a nag. You'll end up checking it more than you need to over the course of a day, just to see how far away you are from being rewarded with a green burst of confetti.
Fitbit Flex 2: durable build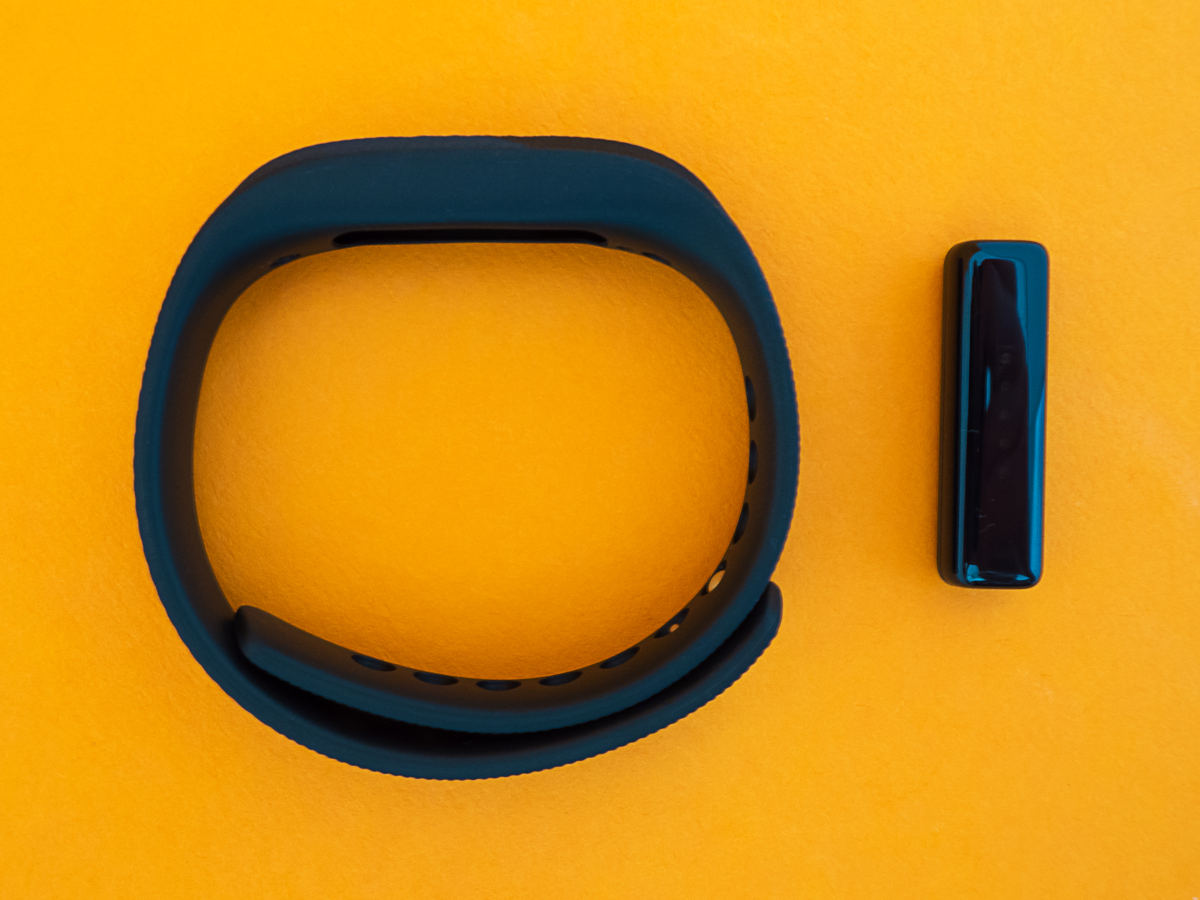 You can also check your step count by tapping on the Flex 2. While it doesn't have a display, the tiny puck that houses this tracker's smarts does feature five dotted lights. Reached 2k steps for the day? One of these dots will light up. Reached 4k? Two lights will illuminate. You get the picture.
Truth be told, I barely used this trick and didn't interact much with the Flex 2 until it needed a recharge, which happens every 6-7 days or so. To top this tracker up again you simply slot it into a USB dongle and wait a couple of hours. Easy.
Fitbit Flex 2: What about the Alta?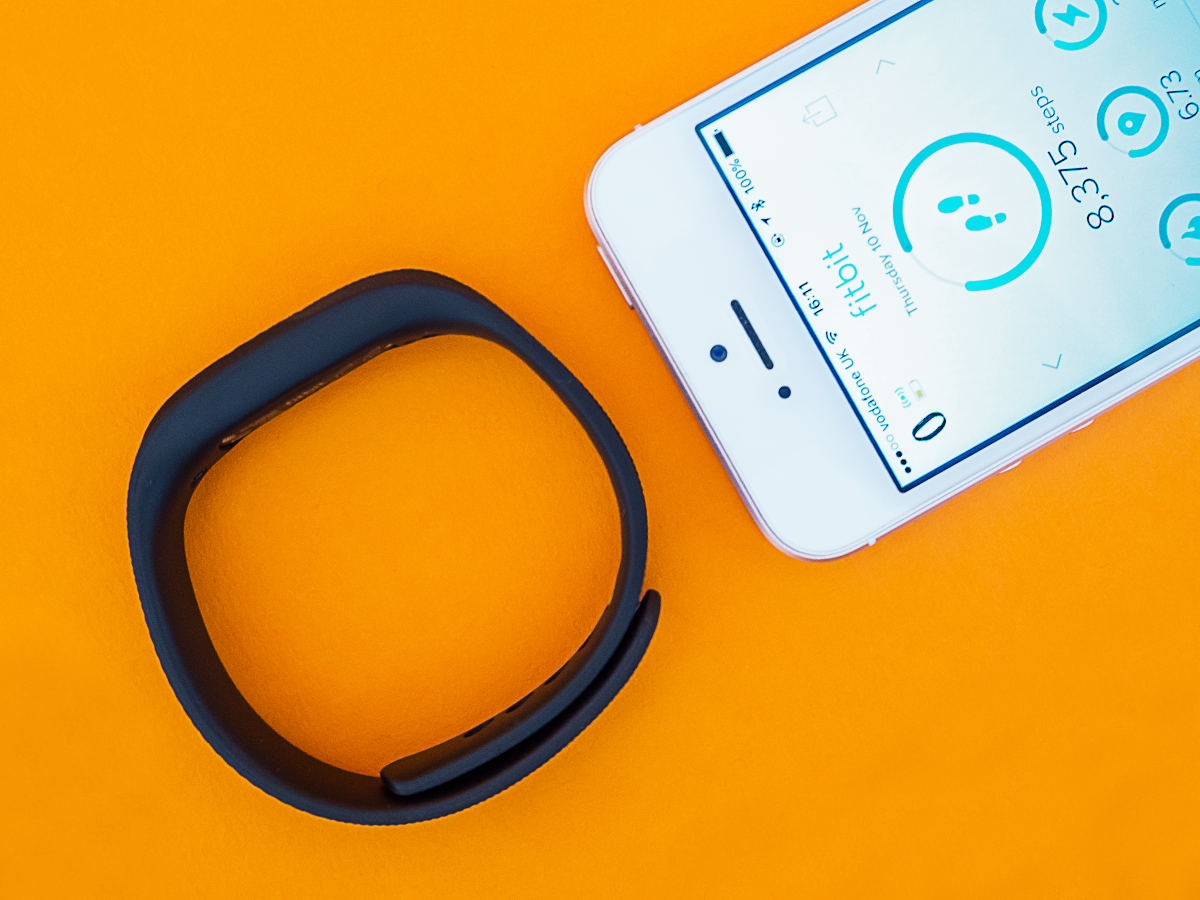 So the Flex 2 is good, cheap and not all that complex, but there are a couple of reasons you might want to pick up another tracker instead of it. At £60 the Moov Now costs even less than the Flex and gives you proper workout instructions for getting in shape. That said, it's bigger and more ugly than this anonymous option.
There's also the £95 Fitbit Alta, which gives you the same level of performance (minus waterproofing) and a basic display for the time, fitness and phone notifications. That's my Fitbit of choice, just because it doubles up as a watch. Still if you've got one of those already or – heaven forfend – don't mind reaching for your phone instead, you can happily get by with the Flex 2.
Even though this tracker is plenty durable and comes with a backup band, it's meant to be disposable… in a good way. Most people are gonna use the Flex 2 for a couple of months, get in a good routine and either upgrade to something more serious or figure out they don't need a fitness band anymore. The Flex 2 is priced well enough that you'll get the value you need out of it, and it'll likely be discounted come January too.
Fitbit Flex 2 Verdict
In the grand scheme of fitness bands, the Fitbit Flex 2 doesn't do all that much. What it does do it's really good at, and it's basically idiot-proof. If you want a tracker that'll just work with minimum fuss, there are few better alternatives.
Stuff Says…
A good, cheap fitness band with a great app
Good Stuff
Accurate tracking
Comfortable fit
Easy-to-use app
Bad Stuff
No display
Cheaper trackers are available