Fitbit Versa Lite review
Meet the Versa Lite Edition, a safe bet that won't blow your mind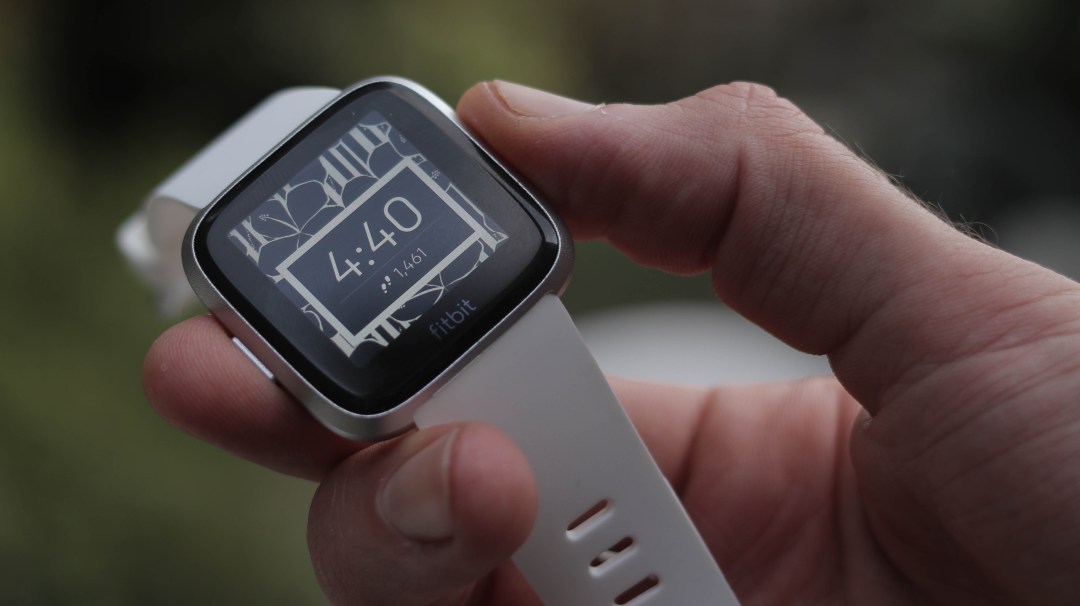 Fitbit's classic Versa has been stripped back in its latest guise – the Versa Lite. Features like onboard storage for music, on-screen workouts and swim tracking haven't made the cut, but with a lower price of £149, it's £30 cheaper than the vanilla Versa's RRP.
Fitbit's also streamlined a few of the original's design elements. The Versa's three buttons have been reduced to one, for example, and the Lite's poppier colour options make for a more playful looking wearable.
As for what it can do – the Versa Lite's superpowers include water resistance, sleep, heart rate and step tracking and app support to name a few.
Is it a smartwatch that can receive notifications? Debatable – that'll come down to what phone you've got. Irrespective, if you're looking for more than a fitness band, don't need a GPS or swimming tracker, but still want a touchscreen wearable with the look and feel of a smartwatch, the Versa Lite could fit the bill.
Design and build: Body, bands, bosh
Lite by name, light by nature, weighing just 38g, the Versa Lite definitely feels more comfortable than cumbersome.
Available in four watch/strap colour combinations, there's a healthy amount of choice from the start, and with a range of strap options that you can retrofit after you buy yours, personality and choice are plentiful in the Versa family.
The metal body has a beefy bevel which frames the smooth glass fascia. Meanwhile, the heart rate monitor, which is nested in the Versa's slightly bulbous bottom ensures maximum contact between the flickering green light of the sensor and your wrist.
The sole button on the left of the Versa ensures interaction is very simple, but if you're a left-hand watch wearer who doesn't fancy constantly shifting your cuff out of the way, you might find yourself wishing it was on the right side – we definitely did. As for the strap, the Versa Lite comes with a comfortable, lightweight silicone strap, ours was white, and in over a week of use, it stayed stain free despite seldom coming off our wrist.
There are also easy to manoeuvre pins that at the base of the band elements, which make switching bands out a piece of cake. In the box, the Lite comes with two band sizes – small and large to accommodate skinny and beefy wrists alike.
Overall, it feels more premium than it looks, but for the price, it's a seriously well put together wearable.
Screen and interface: Does my bezel look big in this?
Unlike a lot of the wearable tech out there – the Amazfit Verge or the Apple Watch, for example, the Versa Lite's screen isn't an OLED, so doesn't quite have OLED depth, punch or pop. Instead, Fitbit opted for LCD technology.
It still manages to serve up great visibility and brightness, whether it's sunny or not, and even when you're looking at it off-angle though which is great.
The glass fascia feels rich as your finger glides over it and it's high-resolution enough to be crisp, with a 300 x 300 resolution and no visible pixels, unless you put it right up to your face.
The seriously chunky bezel that frames the screen does make it look a smidgen dated when you fire up a light coloured watch face – so maybe go for one that's heavy on the blacks to blend in. The UI is relatively simple to get your head around, with on-screen instructions prompting you to swipe, tap and press at various times.
In addition, it's also nice and intuitive too – there's a watch face, a list of your applications and notifications accessible with swipes in various directions.
Performance is also smooth – definitely better than the Huawei Watch GT, for example, though it definitely isn't Apple Watch smooth, which makes sense given the Versa's price. As for the sole button – press it to toggle the display on or off, and long press it to fire up music controls, as well as on-device notification and auto-brightness toggles. Ultimately, we like the interface. It's easy to use and does a good job of making the key features easily accessible
Features: Train, walk, sleep, repeat
The Fitbit Versa Lite is made for someone who wants a smartwatch/fitness tracker combo that doesn't pack a tonne of features.
Unlike the Apple Watch, the Galaxy Watch and the standard Versa, the Lite Edition doesn't offer wrist-based payments. It also lacks storage for offline music playback without your smartphone, and there's no tracking support for swimming or floors climbed either.
Finally, the Fitbit Coach feature which walks you through workouts is missing too. As with the standard Versa, it also lacks a GPS, instead, using the GPS from your phone to track runs and cycles outdoors. What it does do though is track heart rate, sleep, steps and calories burned.
You can also swim with it, given the fact it's water resistant up to 50m, it just won't keep tabs of your strokes. There's also a female health feature as well, and you can install third-party apps like GymGenius for guided workouts, though that last one will cost a bit extra.
In terms of accuracy, the heart rate monitor was on-point for the most part in our tests, especially when training modes were fired up and there wasn't too much wrist movement – on a stationary bike for example. The same can be said of the step counter, with numbers the Versa Lite pulled up matching up to our Samsung wearable nicely.
Now, price is where things get a bit tricky. If we only look at RRPs, the Versa Lite Edition makes sense. When we look online though, the significantly better-specced Versa can be had for around £150 too, given the fact it's been out a bit longer, so its price has dropped.
As a result, if you're tossing up between the two and they cost the same – go for the Versa – it's way more feature-rich. If the Lite costs significantly less though, then make the call based on how you reckon you'll use your Fitbit.
Software and battery: Selective, but it'll last for days!
When you get your shiny new Fitbit Versa Lite, there's one thing to bear in mind from the off – the setup process is long.
The Lite needs to have at least 50% charged and be cradled in its charger to even think about pairing with your phone. Checked those boxes? We're not done yet – the first set up and sync takes about 20 mins.
Once connected, how good the experience is really does depend on your phone. Fitbit has a list of approved devices – if you have one of these, great – you will get notifications on your wrist and send basic responses too.
Our Pixel 3, for example, worked a treat. If, however you have another device, including the popular Huawei Mate 20 Pro or the new P30, notifications just don't come through. What about iPhones? Apple fans can get alerts, but can't respond to them.
We would strongly urge you to check Fitbit's list of compatible phones if notifications are a biggy for you – they definitely are for us! As for the crux of the experience, Fitbit OS is an interplay between smartphone and Versa Lite. The Fitbit app is comprehensive, covering more than just the watch and giving you options to track your food and water intake too.
It's also how you access third-party watch apps. Handy ones like a Starbucks card are available, as too are novelty one – Flappy Birds on your wrist anyone? Hmm. When compared to the Apple and Google competition the app selection may be weak, but having some versatility to go beyond the out of the box experience is still welcome, especially when compared to the Amazfit range which doesn't.
As for the Versa Lite's battery, it lasts a comfortable four days which is fantastic by smartwatch standards, maybe a bit more if you aren't exercise tracking or using apps too often. If you are, you are, you can tear through a single charge in a couple of days.
Fitbit Versa Lite Verdict: Do your homework before buying one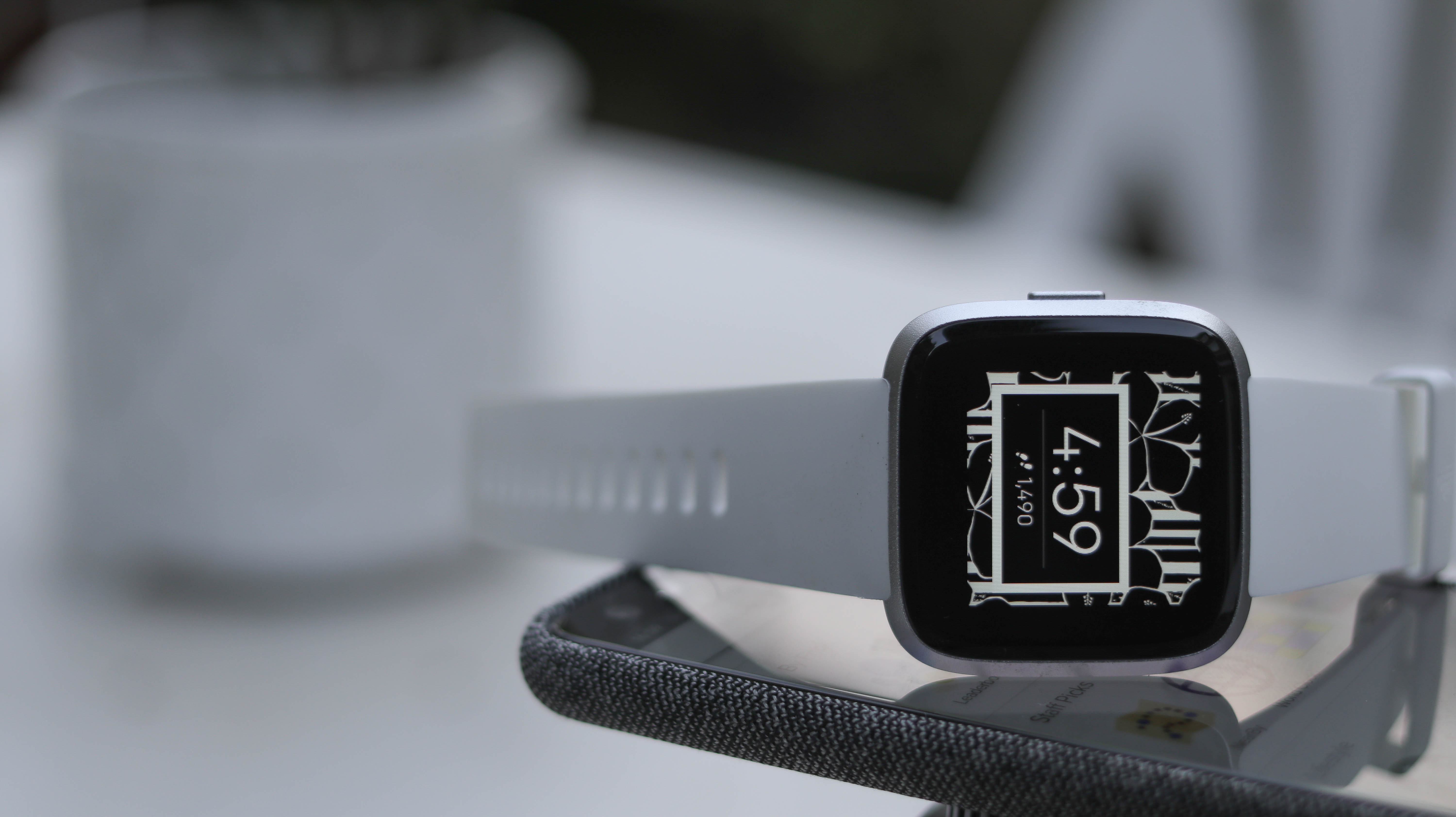 The Versa Lite Edition is a mixed bag.
It's a well put together wearable who's functionality is heavily dictated by what phone you're using it with. Ideal for very casual exercisers, it has an easy to get to grips with interface and simple, reliable tracking capabilities, not to mention great battery life – in excess of four days with light use!
At £149, there are other smartwatches like the Amazfit Verge that offer more for less. Even its bigger brother, the Versa, gives it a run for its money, given the fact it now costs around the same as the Lite's RRP. What this means is, the Fitbit Versa Lite is a great buy if you're a casual exerciser, have a compatible phone and can pick one up for significantly less than the Versa.
Otherwise, go with the original.
Stuff Says…
A well-built, fun fitness tracking smartwatch, peppered with highlights and niggles alike
Good Stuff
Sharp, bright screen
Great battery life
Fun, solid build
Bad Stuff
Stripped back feature-set
Limited app support
Compatibility limitations