Fujifilm X100F review
Is Fuji's radical rangefinder the ultimate compact camera?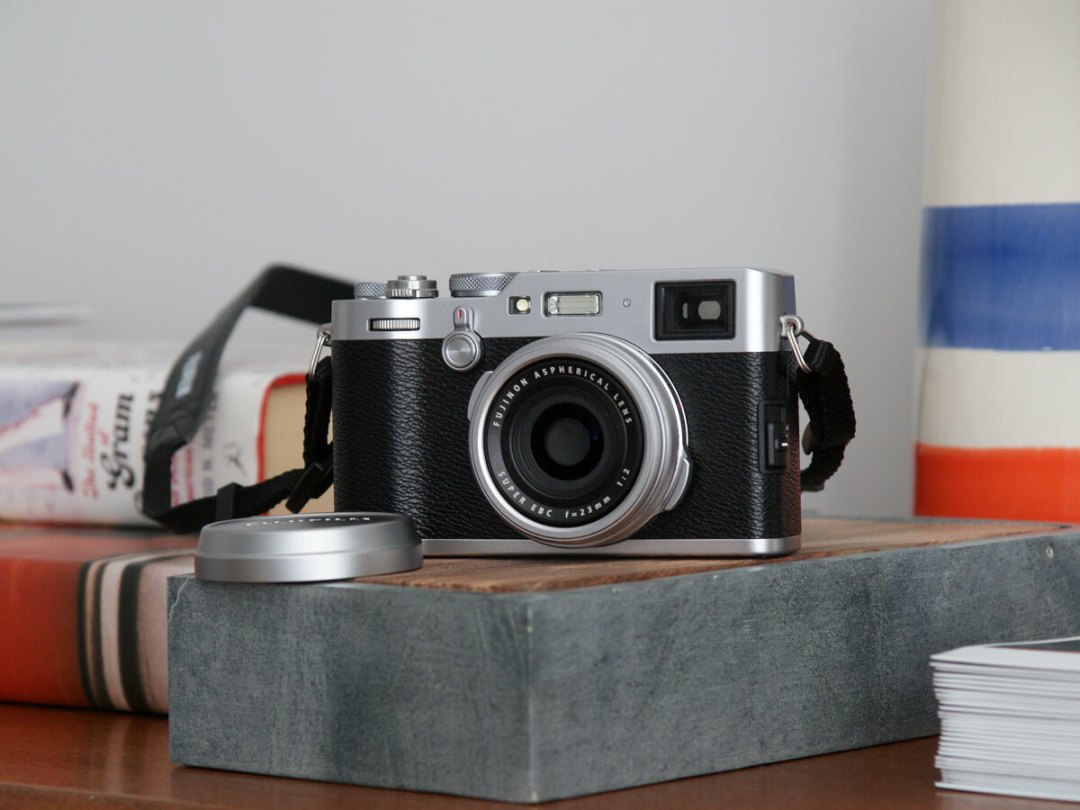 There are compact cameras, and then there's the X100F.
Fujifilm's fixed lens flagships seem to get better with every generation, and the series' fourth member (hence the "F") is here to stake its claim as the world's most desirable travel camera.
It's a high-powered shooter that offers most of the capabilities of a compact system camera (except the ability to swap lenses) in a slightly smaller package, and is a serious upgrade on its predecessor, with more pixels, a faster sensor, and refined controls. 
Crucially, it also keeps the two things that made the outgoing camera such a classic: the gorgeous retro looks, and the unparalleled hybrid viewfinder.
So does the X100F – one of the most expensive compacts you can buy – provide all the camera you need, or would you be better off buying a lens-swapper?
Fujifilm X100F controls: small changes, big improvement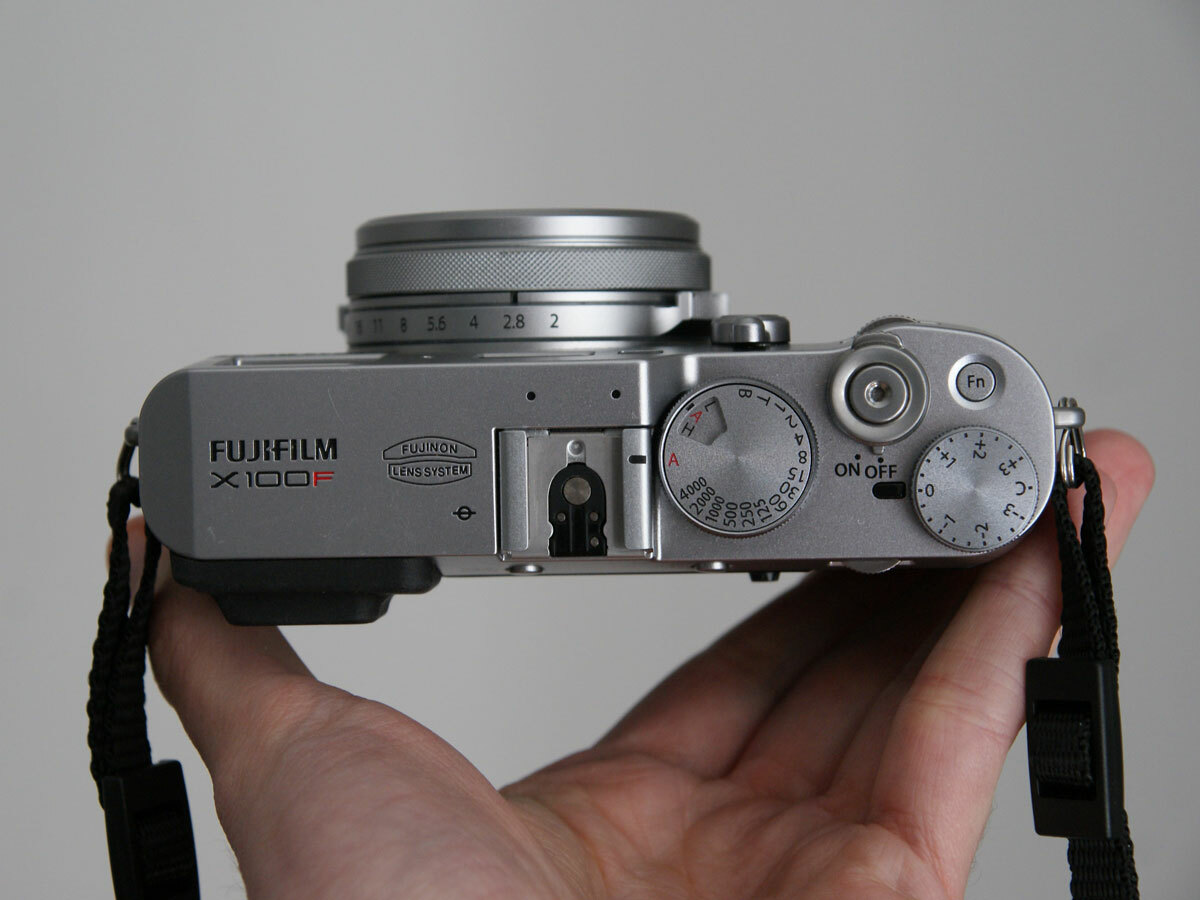 Physically, the X100F doesn't feel all that different when you first pick it up. It's reassuringly weighty, sure, but with a similar-looking top plate filled with dials and buttons, you might not think a lot has changed from the outgoing X100T.
Take a closer look, though – shifting a few buttons around has made all the difference.
First up, the rear buttons have been moved from the left to the right of the LCD screen. You can pretty much shoot entirely one-handed now, rather than scrabble around for the buttons you need.
You still get twin command dials, one at the front and one at the back, but they can perform double duty depending on what you set the top plate dials to.
Set the dedicated EV compensation dial to Command Dial and you can make changes with the front command dial instead. It's the same deal with ISO – set it to Auto and flip a switch in the menus and the front command dial controls ISO instead.
If that still sounds too complicated, the shutter speed dial now doubles as an ISO dial – just lift and twist. It'll take some time to get used to, but it's a real throwback to old school film cameras and it works really well.
While the rear LCD still hasn't been upgraded with a touchscreen, there's a new focus lever joystick for tweaking your focus points without having to constantly dive into the menus.
Speaking of screens, that 3.2in LCD is completely fixed in place – there's no flip-out fun to be had here. That does make high- and low-angle shots a little trickier, so you'll have to get down on your knees for that arty picture instead.
Fujifilm X100F image quality: superb stills, but no 4K video
With a new 24.3MP APS-C sensor on board and a new processor doing the behind-the-scenes image tweaking, the X100F delivers excellent photos. Point it at something interesting and – provided you get the focus and shutter speed right – there's a high chance that this camera will make a lovely picture out of it.
Crisp, punchy, vibrant in decent lighting, and surprisingly clean and detailed in low light conditions thanks to an effective noise reduction system and relatively clean high ISO mode, the photos here are first class. If you know how to compose an image, the X100F will not let you down.
You get the full Fujifilm line-up of film simulation modes, which are essentially a more tasteful take on Instagram filters inspired by classic Fuji film types. They're fun to play around with, and a quick way to alter the look of your images without having to run everything through Lightroom or Aperture.
Video is another matter, and it does feel like something of a tacked-on feature. You're limited to 720p or 1080p for your resolutions (no 4K mode here, unfortunately) and there isn't a huge range of options, although you can adjust shutter speed, exposure compensation and aperture now.
The videos do look nice enough, sure, but nobody should buy this camera if filmmaking is their primary concern – stick to something that supports interchangeable lenses, for starters.
Will I be okay with a fixed lens?
The 23mm f/2.0 fixed focal length lens, another retention from previous X100 models, gives the camera a 35mm field-of-view and a large maximum aperture.
Fujifilm does make a couple of conversion lens add-ons – one widening the field-of-view to 28mm, the other tightening it to 50mm – but these won't be as optically clean as being able to use actual interchangeable lenses.
Thankfully, 35mm is a classic field-of-view for a reason: it works well for most types of photography. 35mm lets you take both portraits and landscapes, and suits street photography perfectly, especially with the f/2.0 aperture and APS-C sensor size helping the X100F achieve fast shutter speeds.
As mentioned above, the lens is optically superb, too, delivering dazzlingly sharp photos wide open. So I can't find fault in Fujifilm's choice of glass – but I will admit that at times while using the X100F, I wondered what would be possible with other lenses attached.
Fujifilm X100F autofocus: a speedy upgrade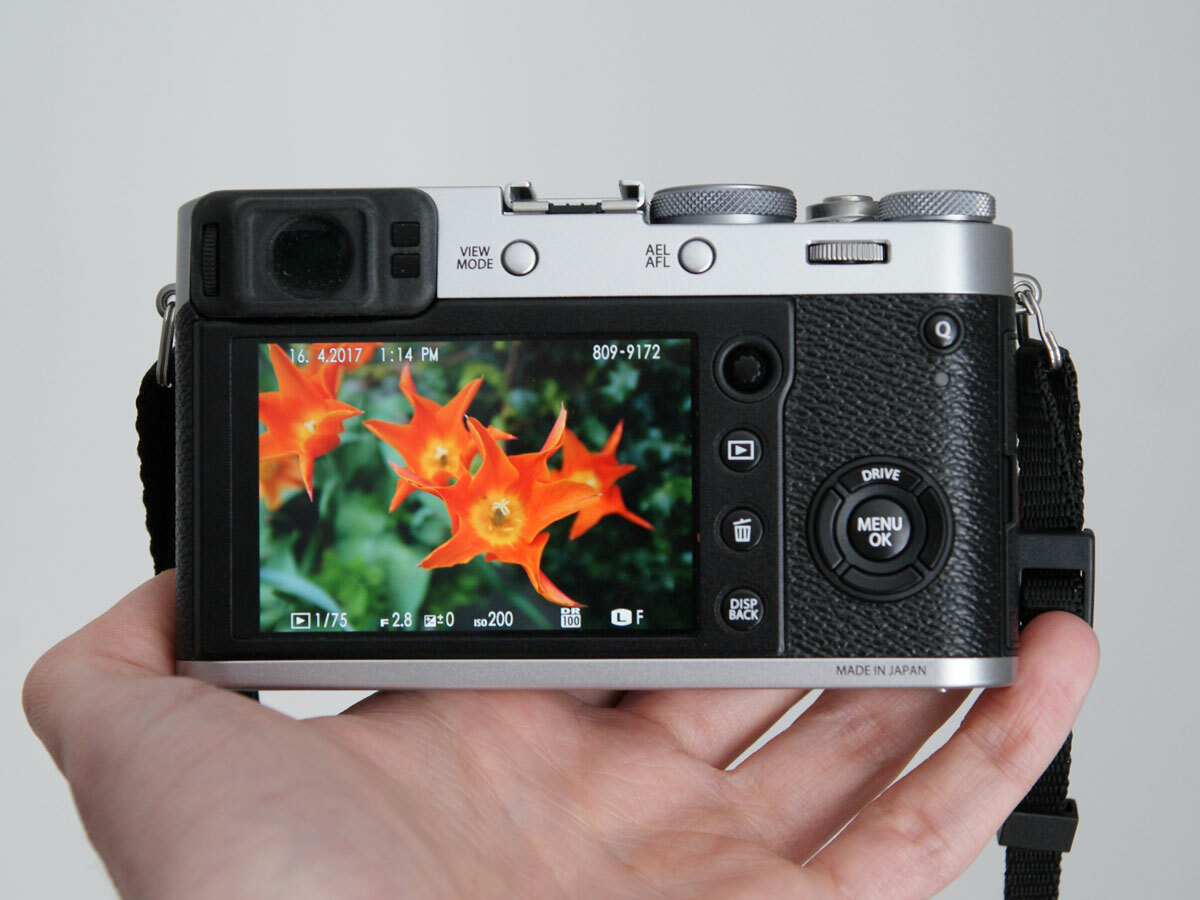 The new autofocus system is fast and accurate, and generally locks on to what you want it to rather than something in the background. It can be a little unpredictable in situations where available light was low, but that's a problem most cameras have and I didn't find it particularly glaring here.
The X100F has three main autofocus modes: zone, which attempts to lock onto objects in a wide but controllable area; single point, which gives you a small, controllable area for more precision; and wide/tracking, which is the most unpredictable and frustrating for point-and-shoot photography as it's entirely predictive and out of your control. I found zone to be the best compromise between control and speed.
Fujifilm X100F viewfinder: hybrid keeps everyone happy
A hybrid viewfinder means the best of both worlds – an optical viewfinder to keep nostalgia fans happy, and an electronic viewfinder for tech addicts. I found the EVF to be perfectly sufficient on its own, but I suspect many users will prefer the immediacy of the optical option.
A 60fps upgrade makes the EVF feel a lot more responsive than the X100T, which only refreshed at 30fps. You don't need to worry about frame rates with the optical viewfinder, but combine the two and you've got a setup that'll handle all kinds of shooting scenarios.
Flick the selector switch on the front of the camera and the X100F switches into Electronic Rangefinder mode, with a digital readout overlaid on top of the optical viewfinder.
You even get an enlarged focus area in the bottom corner for manual focusing – it's the opposite end of the spectrum from most point-and-shoot compacts.
It's essentially the same setup you'll find in the X-Pro2, which we love – only here, you don't have to faff about with interchangeable lenses.
The 3in rear LCD screen, meanwhile, lacks the tilt-and-swivel versatility of some rivals. It's nicely bright and rich, though, and I was able to use it to review shots on a sunny day with no major irritations.
Fujifilm X100F verdict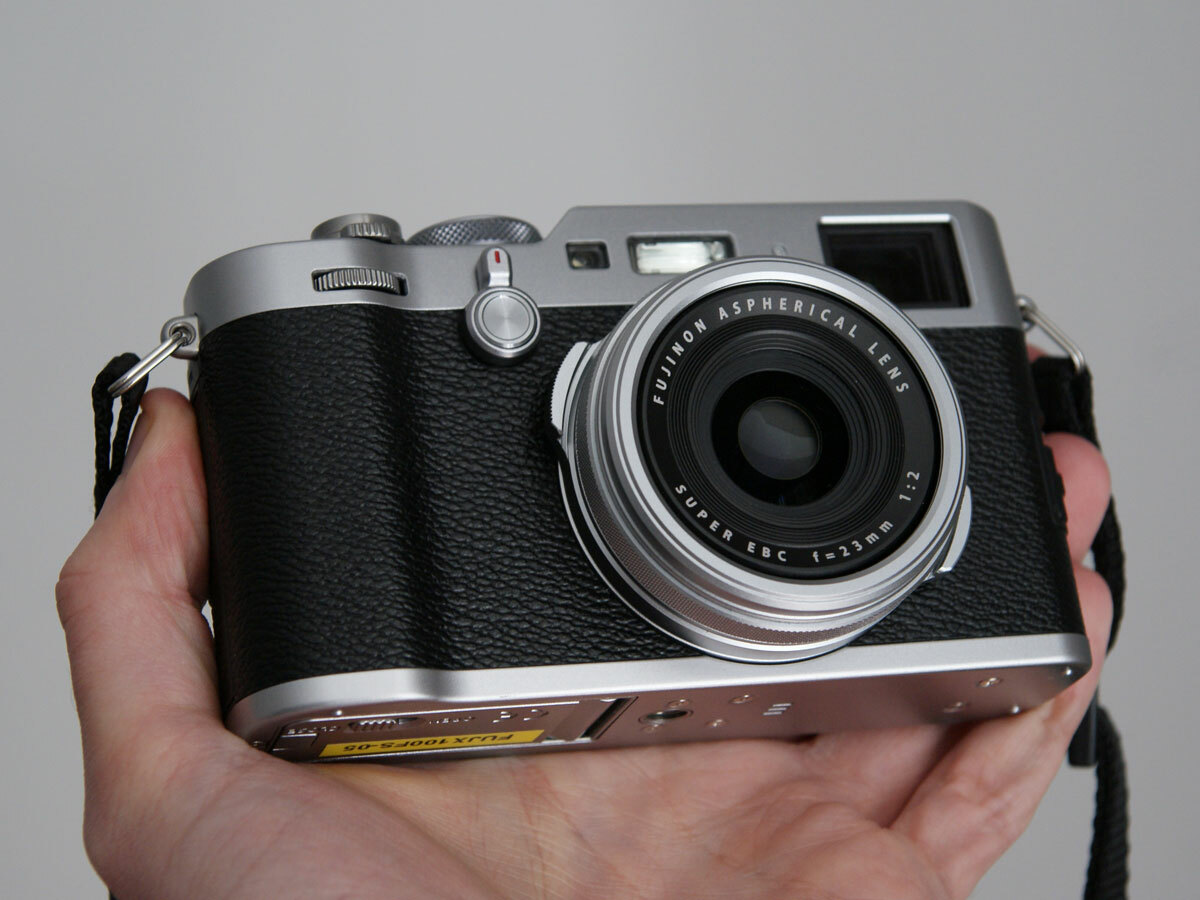 The X100F gets full marks not for being the best all-round compact camera, but for being brilliant at what it does. Namely, packing the build and performance of a premium camera into something that can (almost) slip into your jacket pocket.
There's no doubt that £1249 is a lot to spend on a compact and, without 4K video, an articulating screen or proper interchangeable lenses, the X100F isn't the most versatile camera around.
But it is the purist's choice, with superb image quality, well laid out controls and a beautiful design. If you're eyeing up a premium retro compact to be your main camera, then you should definitely also consider Fujifilm's X-Pro2, while bearing in mind the considerable cost of adding lenses to its £1349 body-only price tag.
If you love stills and are happy with a 35mm equivalent lens, though, look no further.
Stuff Says…
If you don't need the flexibility of interchangeable lenses, then this stunner is the best street shooter around
Good Stuff
Sharp, bright 23mm lens
Excellent high ISO performance
Compact size and solid build
Fast autofocus
Bad Stuff
Fixed focal length might occasionally frustrate
No 4K video recording