Google Android Marshmallow preview
Everything you need to know about Google's best ever mobile OS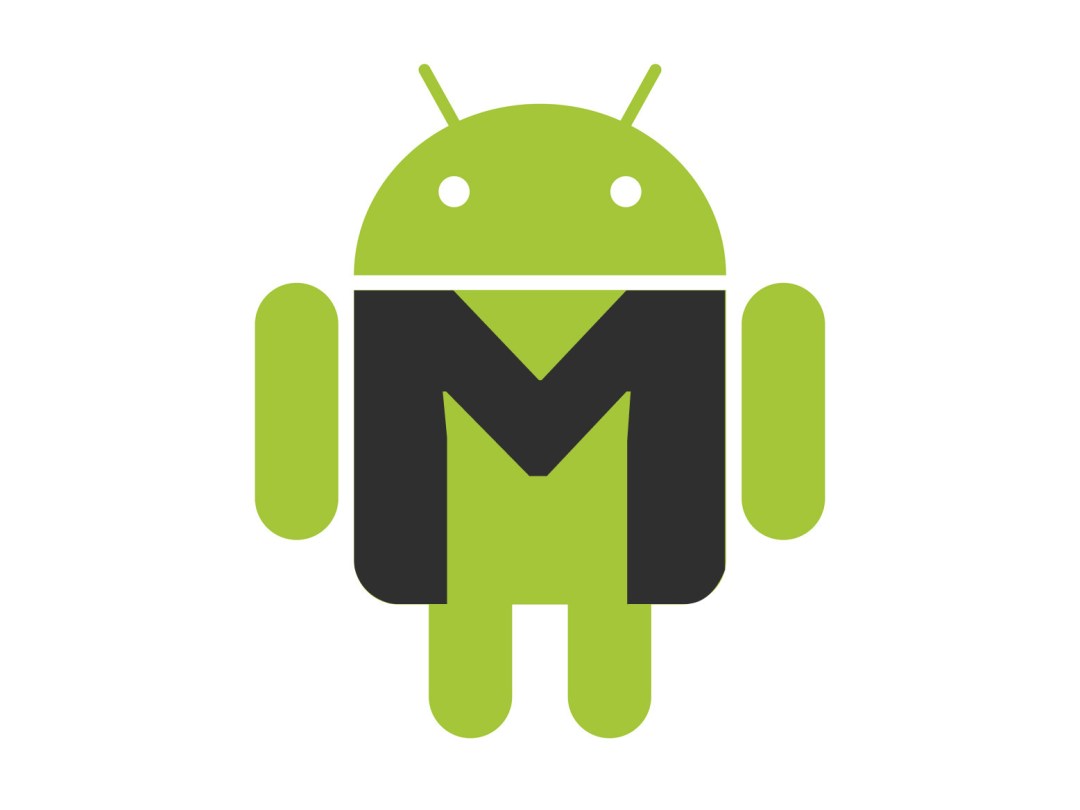 Google Android M promises to be the greatest thing to hit smartphones since removable covers and polyphonic ringtones.
Unveiled at Google I/O in May, it kills off thousands of bugs while adding plenty of polish and new features in the process, which should hopefully be enough to prepare it for the arrival of iOS 9.
Here's everything you need to get excited about ahead of launch day.
M is for…
Marshmallow! Whilst in true Google fashion, Android 6.0's real name was kept a mystery for months, predictions that the dessert/confectionary theme would continue proved correct, with the unveiling of Google's latest little green man clutching a giant 'mallow. Delicious.
The internet had thought the mystery was solved when a picture of a milkshake was spotted on the watch face of Google's VP of engineering, but he later went on to share multiple watch faces sporting treats beginning with the letter 'M'. What a tease.
Looks familiar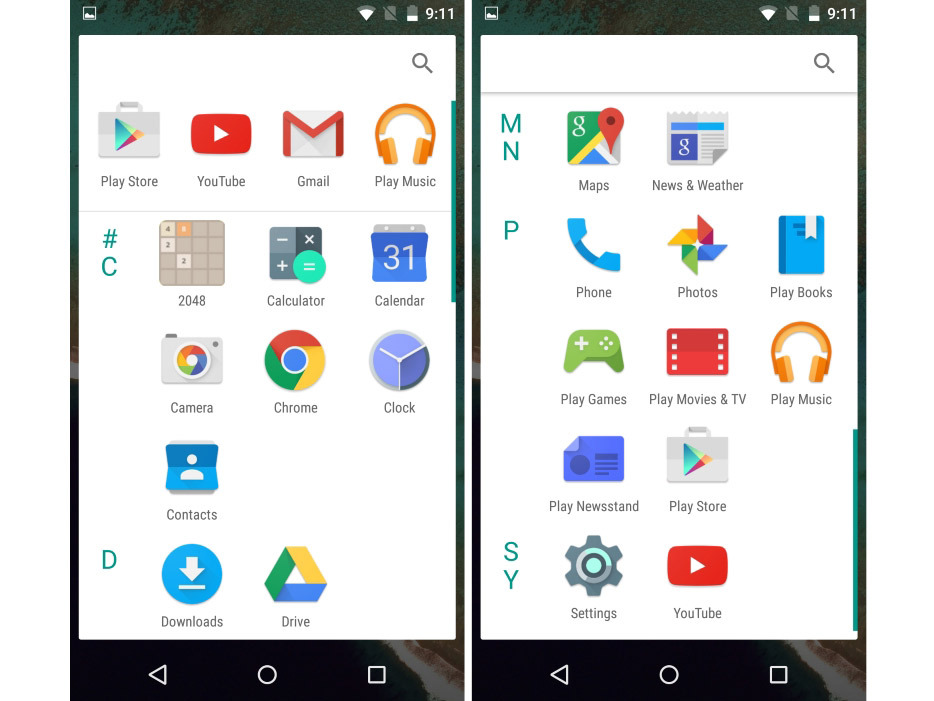 Android Lollipop was a large and welcome design overhaul that brought minimalistic flat icons and menus to Google's OS, and not much has changed.
The overall design of Android Marshmallow looks very similar at first glance, with Google's Material Design running throughout. The most obvious change is the vertically scrolling app drawer, which handily splits apps into alphabetical groups. There's also a top section which shows off your most recently used apps.
While you can't rearrange the notification bar's quick settings as standard, you can tweak them once you've put your device in Developer Mode.
Zzzz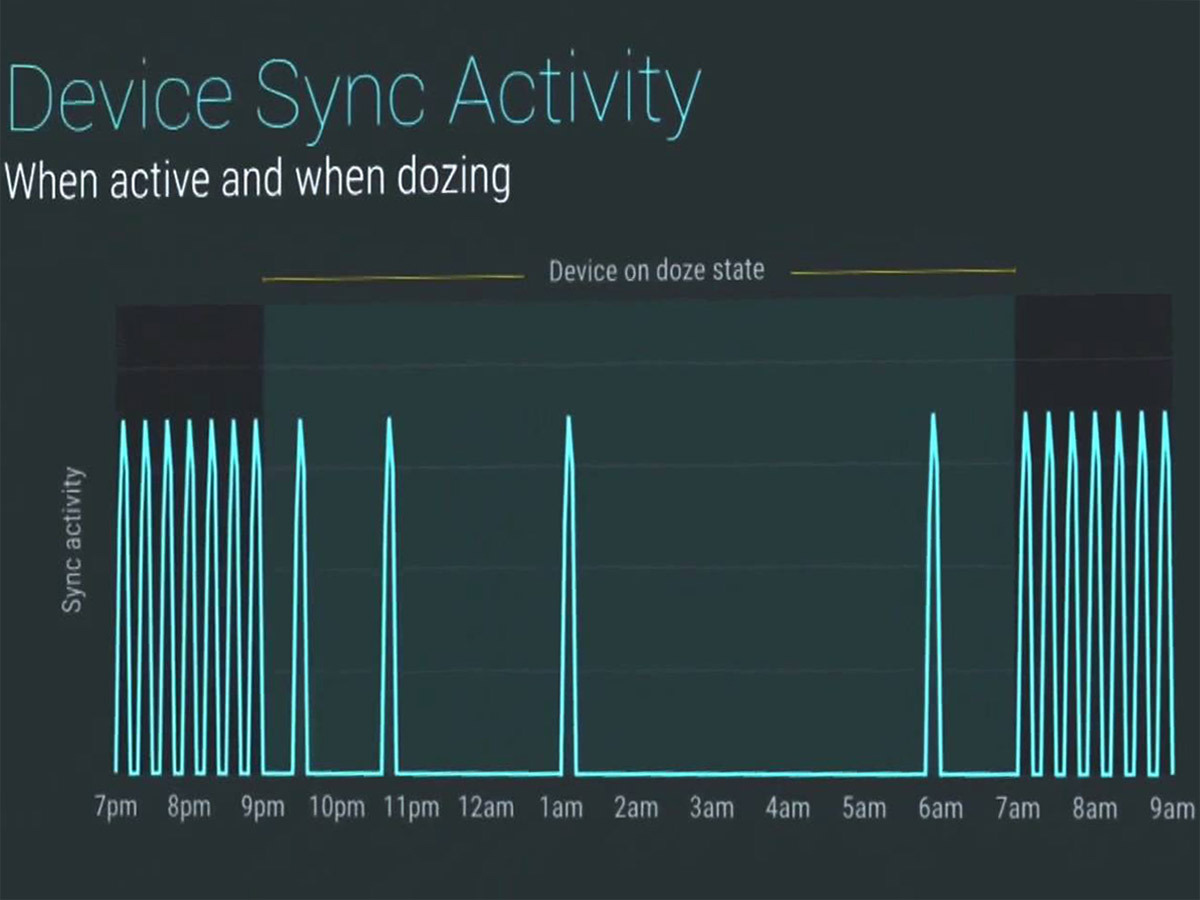 One of the most exciting features Marshmallow brings to the table is called Doze. It aims to improve your battery life by using your handset's sensors to determine if it's being used or not.
Leave it on a coffee table for example, and the accelerometer, having detected no movement for an extended period of time, will cause Android's background processes to wind down.
That could be anything from underclocking the processor to killing of persistent app states.
While this means that you might have to do things like reload a page in Chrome when you return to your device, all that winding down means that less power is being used when the phone is idle – so much so in fact, that Google claims that standby time can be doubled.
Payment at your fingertips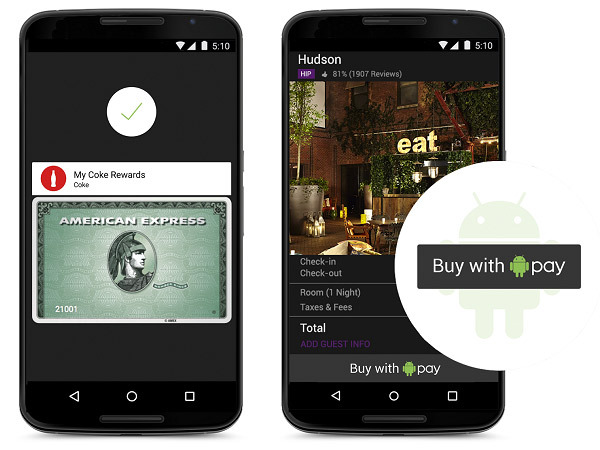 Android 6.0 also includes a direct competitor to Apple Pay, imaginatively called Android Pay. Like its Apple rival, Android Pay lets you pay for goods simply by tapping your NFC-laden smartphone against a wireless payment reader, and it'll be supported in over 700,000 stores, in the US at least.
Annoyingly, no other markets (including the UK) have been confirmed to work with the service, which suggests that, as usual, the international market will have to wait a while before catching up with the US.
Android Marshmallow also has native fingerprint scanner support built in, which means that Android Pay transactions can be authenticated with a simple swipe of your digits, without having to mess around with entering pin codes each time you want to buy something.
Fingerprint scanners can also be used to authenticate purchases made on the Play Store, finally bringing it up to date with Apple's App Store.
Now on Tap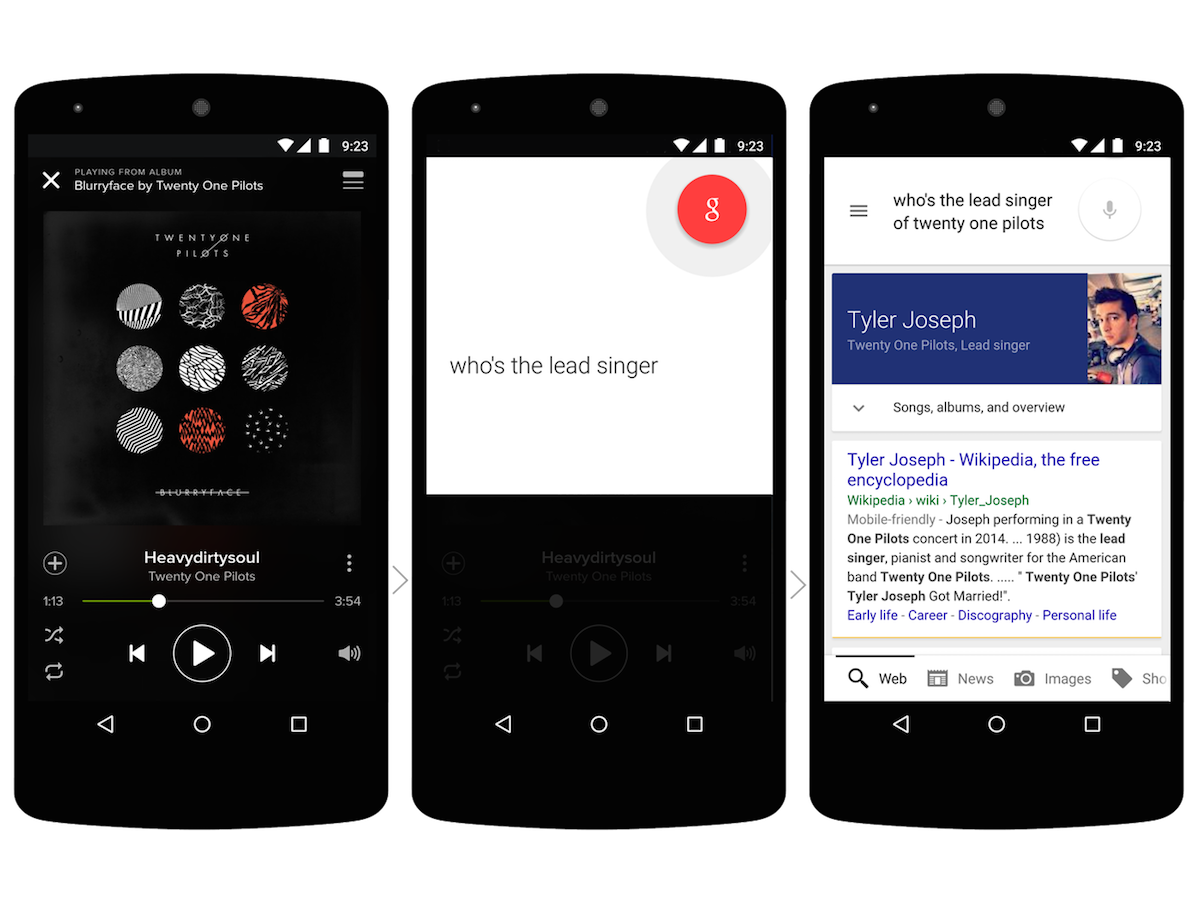 One of the biggest changes Marshmallow will bring to your device is a newer version of Google Now with supercharged search powers.
Its context-sensitive smarts have been given a big boost, letting you search from within other apps. You can, for example, ask what other albums a singer has while listening to them on Spotify, without having to leave the app itself.
It can also bring up relevant information while your reading emails and text messages, like throwing up movie start times if you're chatting to your mates about a particular film.
If you're already paranoid about the Big G listening in on everything you're doing, then this won't help, but if you're happy for the extra functionality, then Google Now looks set to be incredibly useful.
Google has also boosted Android Marshmallow's voice controls with a new Voice Integration API, which will let developers create more interactive apps, which can actually talk back to you after you've issued a voice command.
The end of charging woes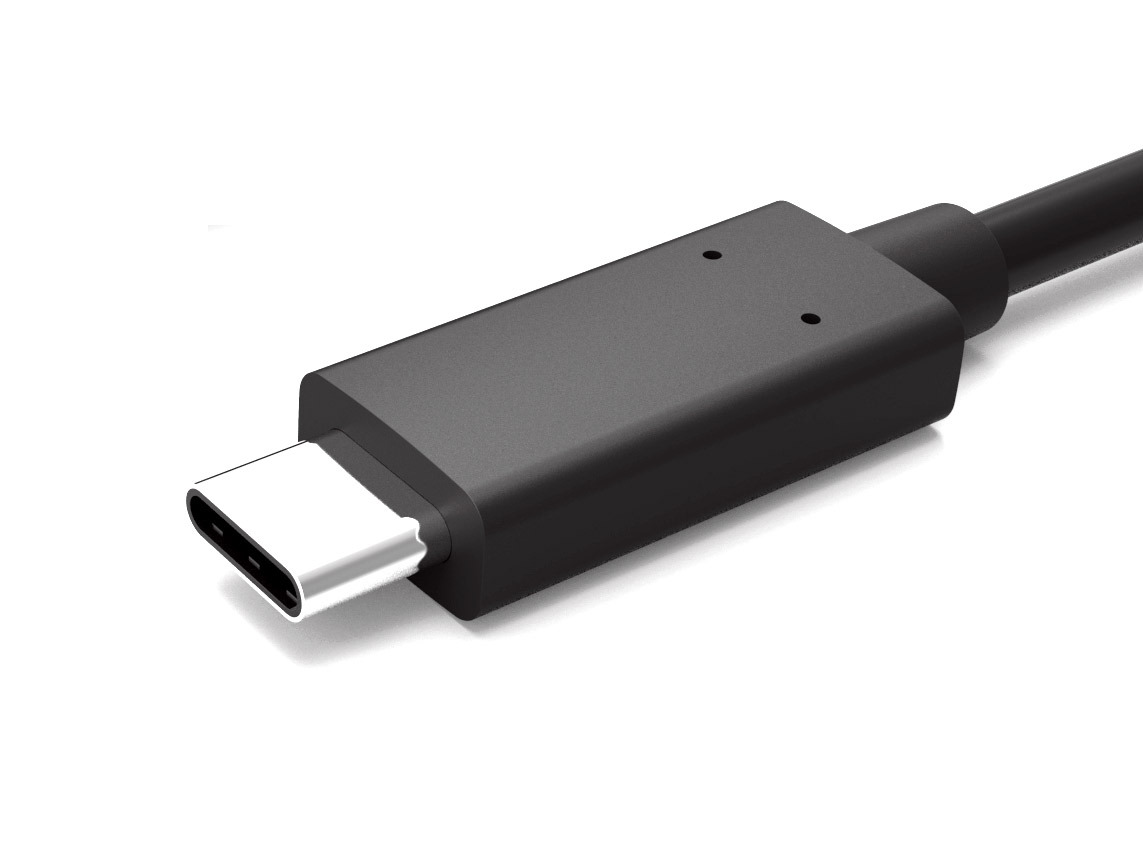 Android Marshmallow brings with it support for USB-C, which marks the beginning of the end of microUSB cables. USB-C cables, like Apple's Lightening cables, are reversible, which means no more faffing around in the dark, blindly stabbing at the port until it eventually goes in.
The new port will also charge devices up to five times faster, while supporting quicker transfer speeds to boot.
The OnePlus Two will be one of the first Android smartphones to feature the new port, and the Samsung Galaxy Note 5 is also expected to land with it. Bring on the reversible revolution, we say.
Smarter permissions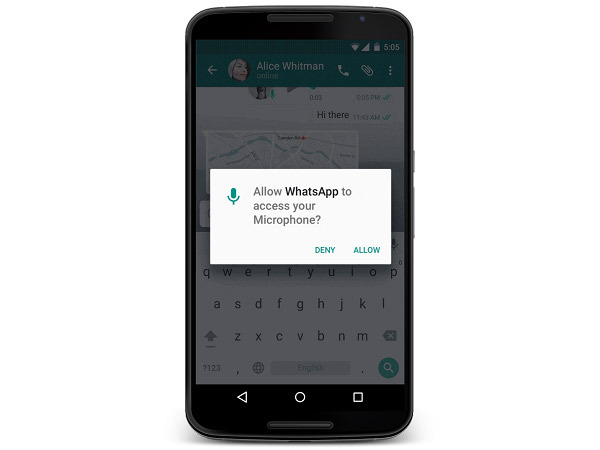 Marshmallow lets you allow or deny individual permissions for each and ever app, which means you no longer have to accept a blanket set of permissions at once.
This provides users with some much-needed flexibility and control, and will let you tailor each app to your needs.
If you'd rather not give WhatsApp access to your microphone for example, then you can simply uncheck microphone access from the permissions list.
Perhaps not a massive deal for causal users, but a very nice feature for those that want to tinker and make sure that their data is as safe as possible.
Release date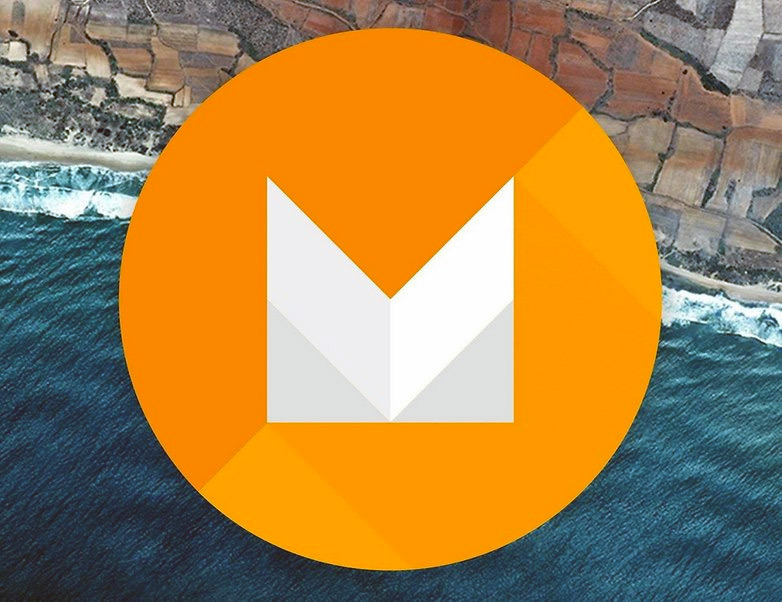 Google hasn't revealed the final Marshmallow release date, but we should receive more information about the latest Android iteration sometime between now and the end of September.
There is currently a 6.0 developer preview available for the Nexus 5, Nexus 6, Nexus 9 tablet and Nexus Player, while Sony has also announced preview support for a selection of its handsets too.
We'll update our preview with a full Android Marshmallow review when it officially lands, so stay tuned.