Google Chromecast (2018) review
Google's tiny TV streamer gets a tiny but appreciated upgrade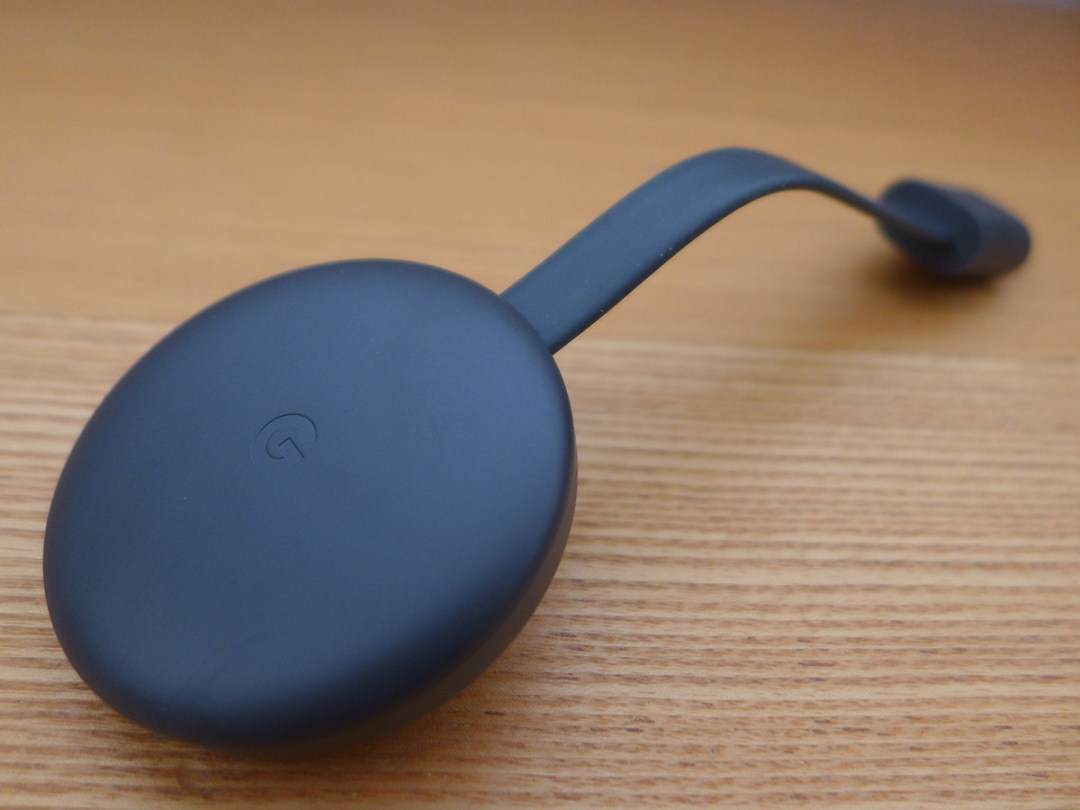 Google quietly released an updated version of its Chromecast streamer in October with pretty much no fanfare whatsoever.
That's probably because not a lot has really changed on the third-generation dongle but there are a few neat updates that are worth looking at. And with the last Chromecast model landing way back in 2015, it definitely feels like it's time for an upgrade.
Just in case you're a Chromecast newbie, it's a tiny streaming device that plugs into your TV's HDMI port and gives you access to the usual suspects including Netflix, Now TV and BBC iPlayer.
It works with iOS and Android and allows you to 'cast' content from your phone just by tapping the Chromecast icon on supported apps. You can also mirror the screen of your Android phone or tablet. 
DESIGN: CUTE AND COMPACT
Looks aren't massively important for a tiny device that will be hidden round the back of your telly, but the new Chromecast is pretty slick anyway.
The design is very similar to the last version, with a compact disc-shaped streamer attached to a short, flexible HDMI cable.
The only real difference is the plasticky build of the previous model has been replaced with a silky matte finish, which feels a bit more premium. It comes in 'charcoal' or 'chalk' – which is really just an irritatingly pretentious way of saying 'black' or 'white'.
SETUP: FAST AND EASY
Just like previous models, the Chromecast plugs into your TV via the HDMI port. You'll also need to plug the power adapter into the mains or alternatively connect the power cable to a spare USB on your TV.
The idiot-proof setup process involves downloading the Google Home app onto your phone, and using it to add the Chromecast to your home Wi-Fi network.
It's worth pointing out that that the Chromecast doesn't actually transmit content from your phone, but streams it direct from the internet. Your phone just tells the dongle where to stream it from. As well as using your smartphone, you can also control the Chromecast from your tablet, computer or Google Home device.
FEATURES: MINOR TWEAKS ONLY
Feature-wise, not much has changed since the last version, but there are a few minor tweaks on board.
Google says the new Chromecast is 15% faster than its predecessor and we certainly found it to be reasonably speedy. However, there's a tiny lag that results from your phone being the middle man between the Chromecast and the streaming services.
Another minor change is the addition of 60fps support. You probably won't see much difference in the majority of the stuff you watch as most broadcast content isn't available in 60fps. The one place where it does make a noticeable difference to the smoothness of the picture is on 60fps videos on YouTube.
One major feature is the ability to use voice commands via Google Home devices like the Google Home Mini. This works well enough but is currently limited to just a few apps including Netflix, YouTube and All4. What's more, the commands on offer are quite basic at the moment, but we'd hope to see some updates rollout in the near future.
As well as the usual casting from your chosen device, the ability to mirror your phone or laptop is especially handy, particularly if you want to watch something from an app or website that isn't supported by Chromecast.
APPS: ALL THE BIG NAMES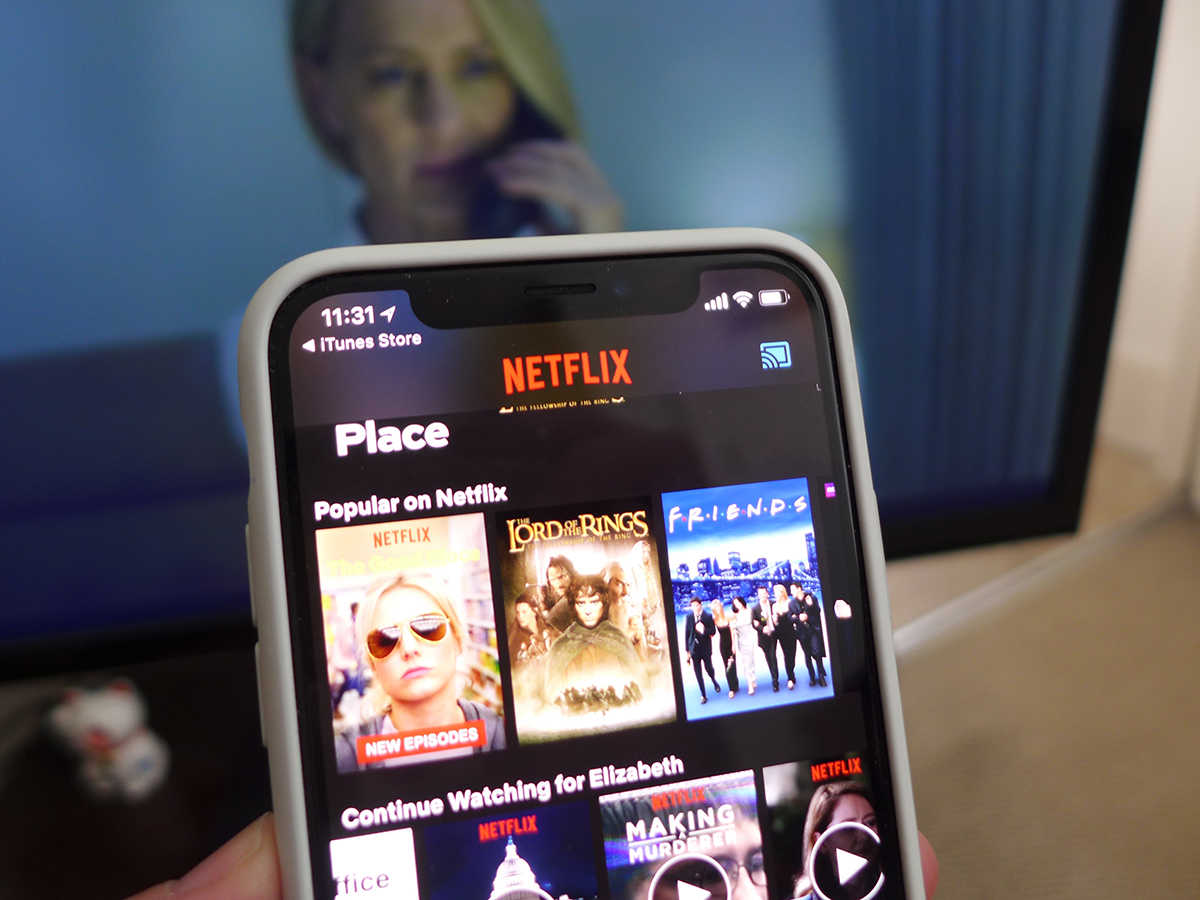 When it comes to app, the new Chromecast's selection is seriously impressive. You'll find almost all of the big names including Netflix, Now TV, BBC iPlayer, ITV Hub, All4, My5 and BT Sport.
Unsurprisingly, there's also a selection of Google's own apps like YouTube and Google Play Movies. And for audio, you'll get access to the likes of Spotify, Soundcloud and Plex.
Predictably, there's No Amazon Prime app, largely because Amazon wants you buy its own Fire TV Stick instead.
The lack of Amazon support is no surprise, but it's still slightly annoying if you're looking for HDMI dongle that covers everything.
PICTURE AND SOUND: SOLID PERFORMANCE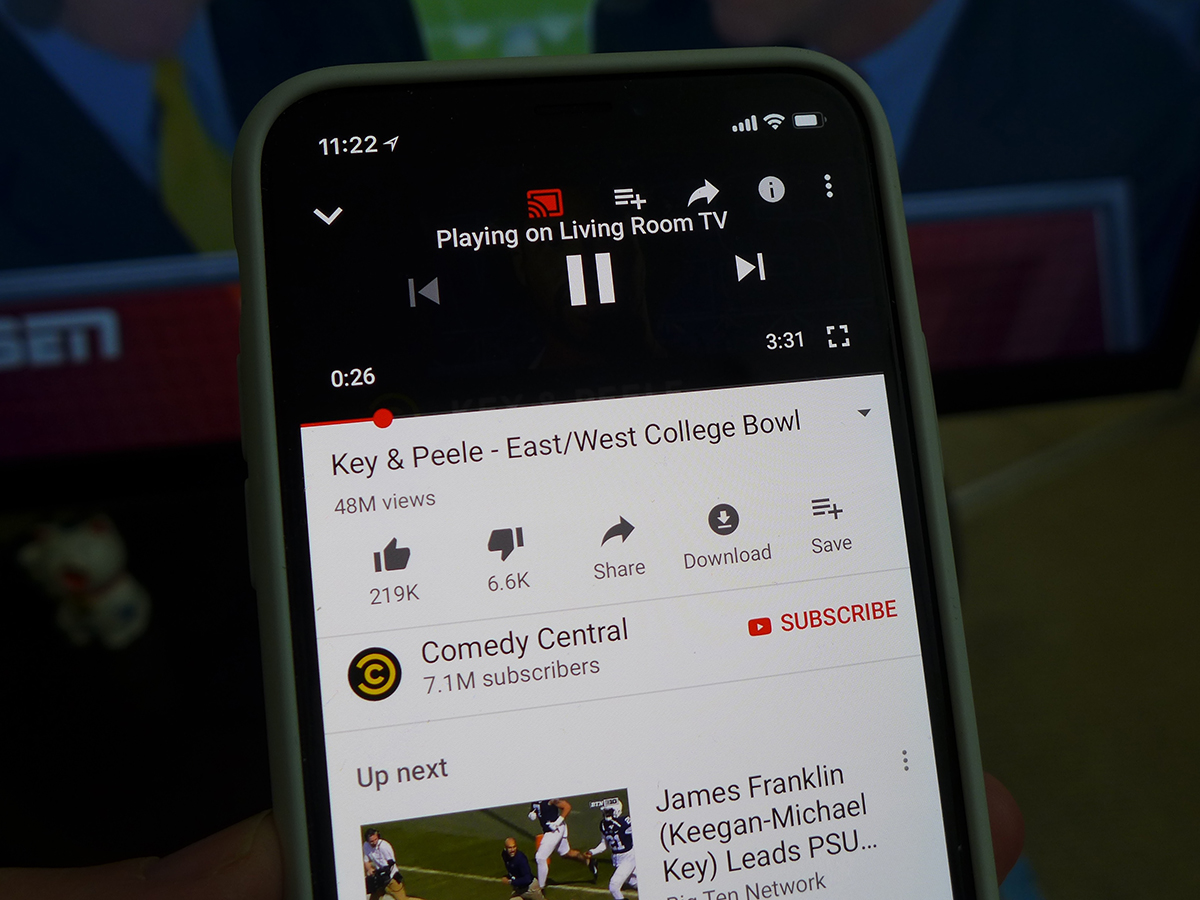 The third-gen Chromecast supports pictures up to 1080p HD – if you want 4K support you'll have to £39 more and get yourself a Chromecast Ultra. Overall, we found that tiny gadget did a good job on HD pictures. It's a little blurry and lacking in detail at times, especially on darker scenes, but no more so than any other budget streamer.
Audio performance is also pretty solid and if you hook up the Chromecast to a compatible sounder or speakers system, it'll support Dolby Digital Plus 5.1 playback if it's available with those apps.
Google Chromecast (2018): Verdict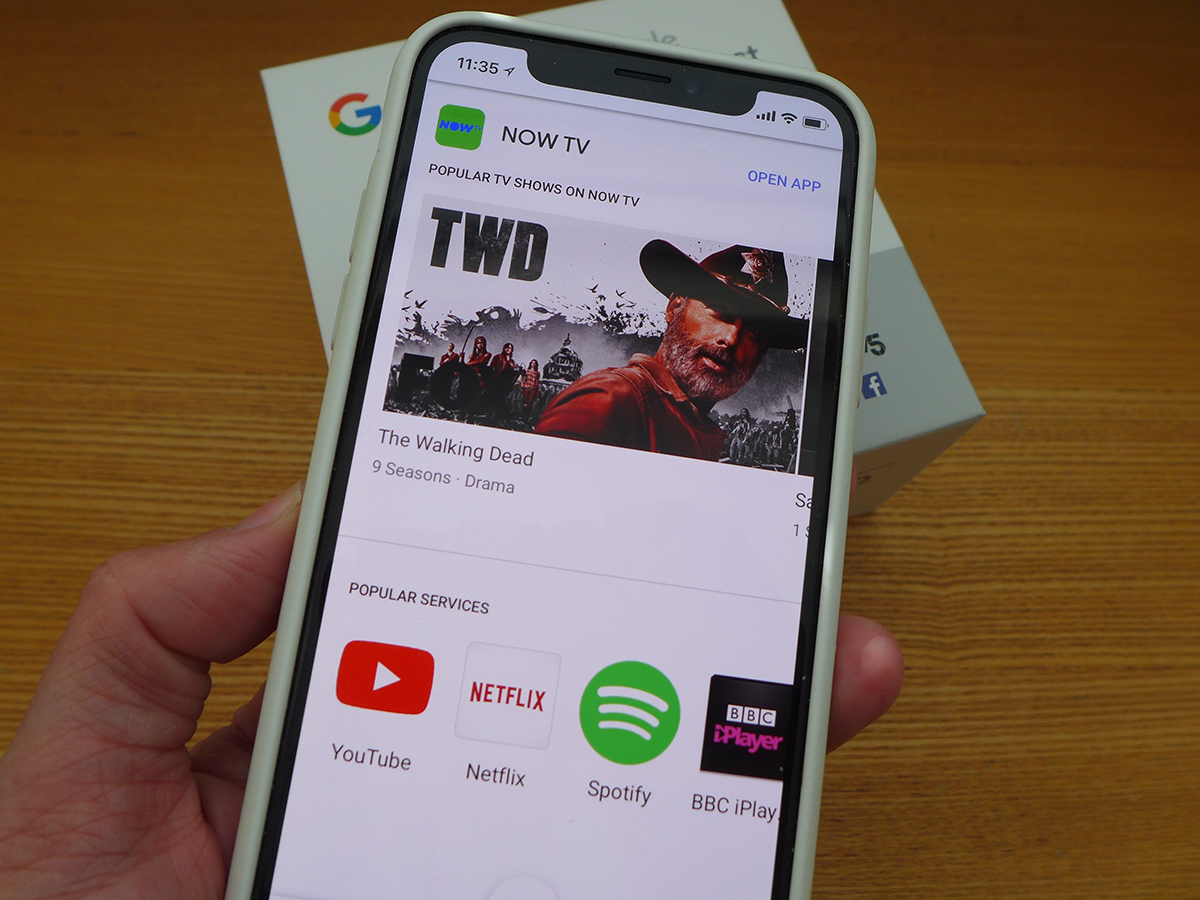 The Chromecast is an incredibly neat little gadget that allows you to watch almost all of your favourite steaming and catch-up services. It's incredibly simple to use, clutter-free and comes with a bargain price tag
The omission of Amazon Prime Video is exasperating but inevitable so we can't really fault Google for that. The lack of a physical remote control will also be divisive. While using your smartphone as a remote is a slick experience, it's no good if your phone's battery is dead or you want to have it sitting on your charger while you relax in front of the TV.
If you've already got the 2nd-gen Chromecast there's little point in upgrading to the new model. But if you're a Chromecast rookie or you're still using the original model, then it's 30 quid well spent.
Stuff Says…
Google's awesome little budget streamer just got (very slightly) better
Good Stuff
Bargain price
Easy setup
Good app selection
Google Home integration
Bad Stuff
No remote
No Amazon Prime Video app
Voice control is limited