Google Pixel 2 review
A super-fast software powerhouse with the best camera on any phone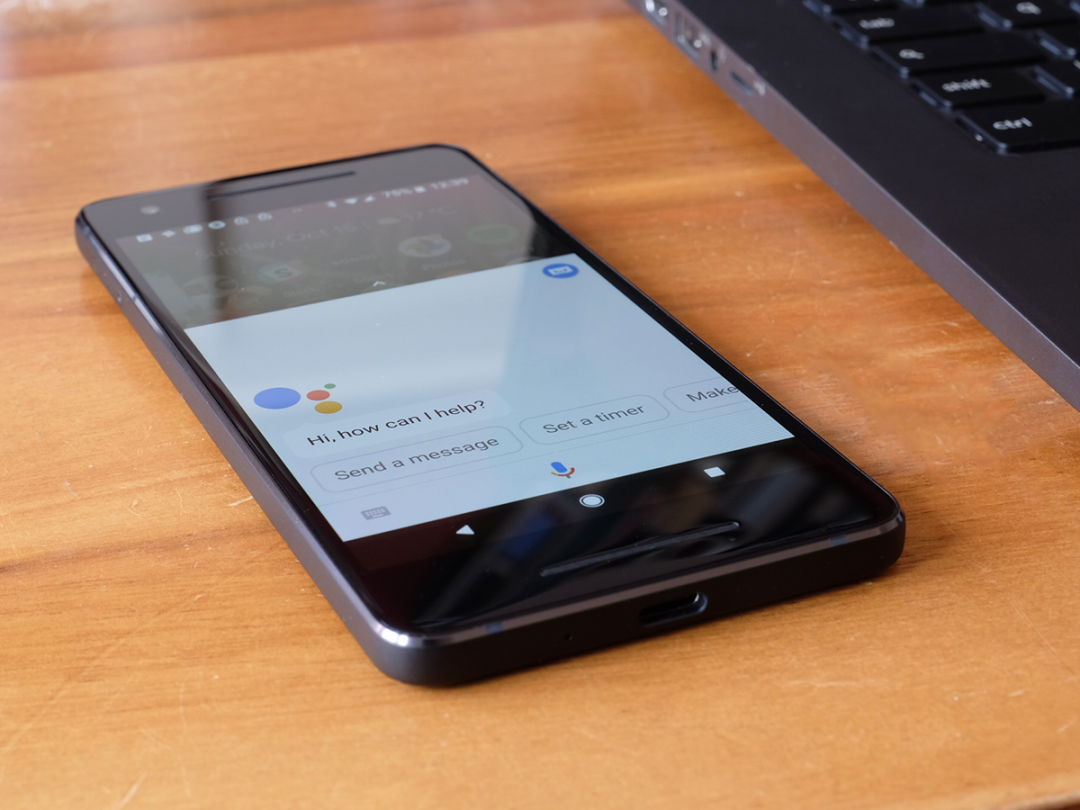 At first glance, the Google Pixel 2 is a distinctly underwhelming beast.
This is a phone that looks almost identical to last year's model, lacks the headline-grabbing screen of the bigger Pixel 2 XL and misses out on new iPhone tricks such as wireless charging.
In short, it seems a bit boring.
But don't be deceived, because there's actually a whole load of reasons to love this phone, from its superb camera to its raft of smart software features. Come on, looks aren't everything y'know.
DESIGN AND BUILD: SAME OLD SAME OLD
While looks might not be everything, they are the first thing you'll notice about the Pixel 2. Or rather, you'll notice that there's not much to notice about them.
From the front it's almost entirely the same as the 2016 model: a featureless black rectangle with big bezels up top and bottom and no touches of flair. Zilch. Zero. However those big bezels do now have a purpose, in that they play host to the Pixel 2's stereo speakers, rather than just being wasted space. So that's good. And there's also the latest Gorilla Glass 5 on the screen, so you shouldn't need to fret about scratches.
The rear of the phone is again fairly similar to the original Pixel's, with a two-tone design that bisects the body between the fingerprint sensor and camera module. But here, a more detailed examination reveals some nice touches. The bottom part of the phone now has a nicely grippy finish, which both feels pleasant to the touch and helps prevent unintended pavement-smartphone interfaces. This extends round the sides and although it's crafted from aluminium it's been treated in such a way that it's not cold to the touch. The top section, meanwhile, is glossier and more subtly stylish than last time round.
It's not going to trump the Samsung Galaxy S8 for beauty, but it's a fair rival to most other handsets. It's also slightly slimmer than the original Pixel and is in general an easy phone to handle.
The power and volume buttons are found on the right hand side, and down the bottom there's a USB-C port. No headphone socket, though: as with so many other phones now, you're limited to using the included adaptor or going wireless here.
The other two things to note about the Pixel 2's body aren't obviously visible. Firstly, the bottom third of the sides are now squeezable, as on the HTC U11, and can be used to launch the Google Assistant. This works almost instantaneously, even when not unlocked, and will, I suspect, prove really useful. You can customise the amount of pressure needed to trigger it, although sadly there's no option to make it launch any other apps.
Secondly, the Pixel 2 is fully waterproof to IP67 rating. This means you can keep it submerged for up to 30 minutes in up to 1m of water. Though why you'd want to do that is anyone's guess.
DISPLAY: JUST ABOUT KEEPS PACE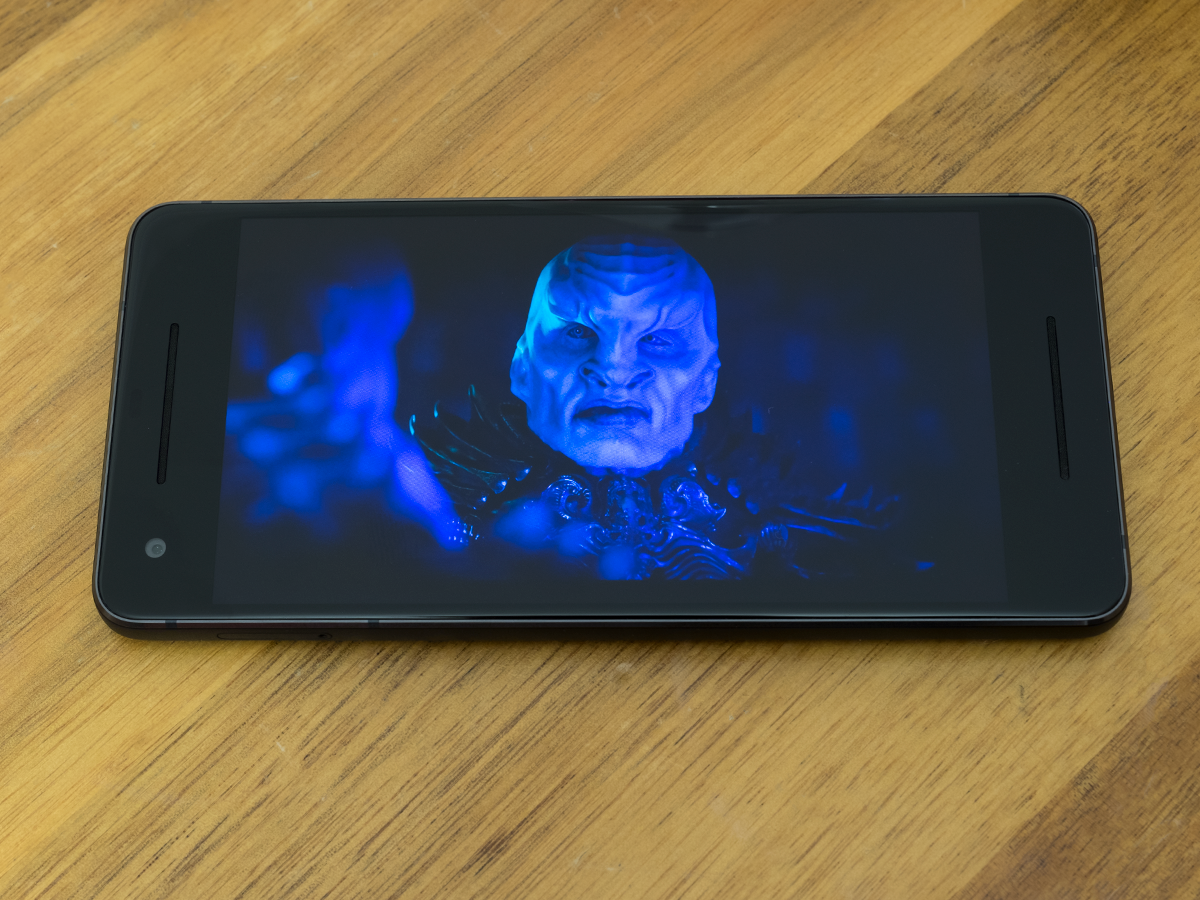 If you've not been blown away by the Pixel 2's design, then its screen is unlikely to impress you much more on first glance. But you might well change your tune once you watch it.
What you get here is a full HD 1920 x 1080 display with standard 16:9 aspect ratio and pixels-per-inch total of 441. It feels small, which is in itself a sign of how quickly things have moved on in the world of smartphone screens. Yes, the standard iPhone 8 still has a 4.7in display, but elsewhere almost every flagship is bigger.
Whether that matters to you is ultimately a matter of taste. I've grown addicted to bigger, 5.5in-and-above handsets and the extra viewing space they provide. But the smaller screen here does definitely help keep the handset's overall size down, and for many people that will be a good thing.
It also means that the 1080p resolution doesn't feel too much of a problem. Plenty of phones – not least the 5.5in OnePlus 5 – get along just fine with full HD, and although the difference between it and a 2K handset is noticeable when you put them together, it's not a deal-breaker in itself.
I placed the Pixel 2 next to the 5.5in, 2K Huawei P10 Plus and the 5.1in, 1080p Huawei P10 for a YouTube-based comparison. Yes, the P10 Plus obviously pulled out more detail when given 2K source material, but I still had to concentrate to really spot the difference.
And elsewhere, the Pixel 2 definitely triumphed over the Huaweis. The Google phone has an OLED panel, whereas the other two – and plenty of alternative phones – use LCD. As a result, the Pixel 2's display benefits from far better contrast; blacks really are completely black, rather than a slightly washed-out grey. The downside is that it doesn't go as bright, and even with its default Vivid Colours on it remains a more muted display than some, but overall it's a nice screen.
The other advantage it has over many other phones is the ability to play HDR content. Now Google has remained tight-lipped about exactly how it's doing it; the original Pixel also played HDR videos on YouTube, but that came via software processing rather than the panel itself being HDR-capable. That may be the same deal here, but either way that extra contrast and brightness is noticeable with HDR content. It does appear to be YouTube-only for now, though: Netflix shows remained free of the telltale HDR logo.
Whatever you're watching, it will definitely now sound better than average thanks to the Pixel 2's stereo speakers. These are great: clear, reasonably punchy and even packing a little bit of bass. No, they won't rival a decent Bluetooth speaker, but for soundtracking a Netflix binge when you haven't got headphones handy, they'll do fine.
CAMERA: WOW. JUST WOW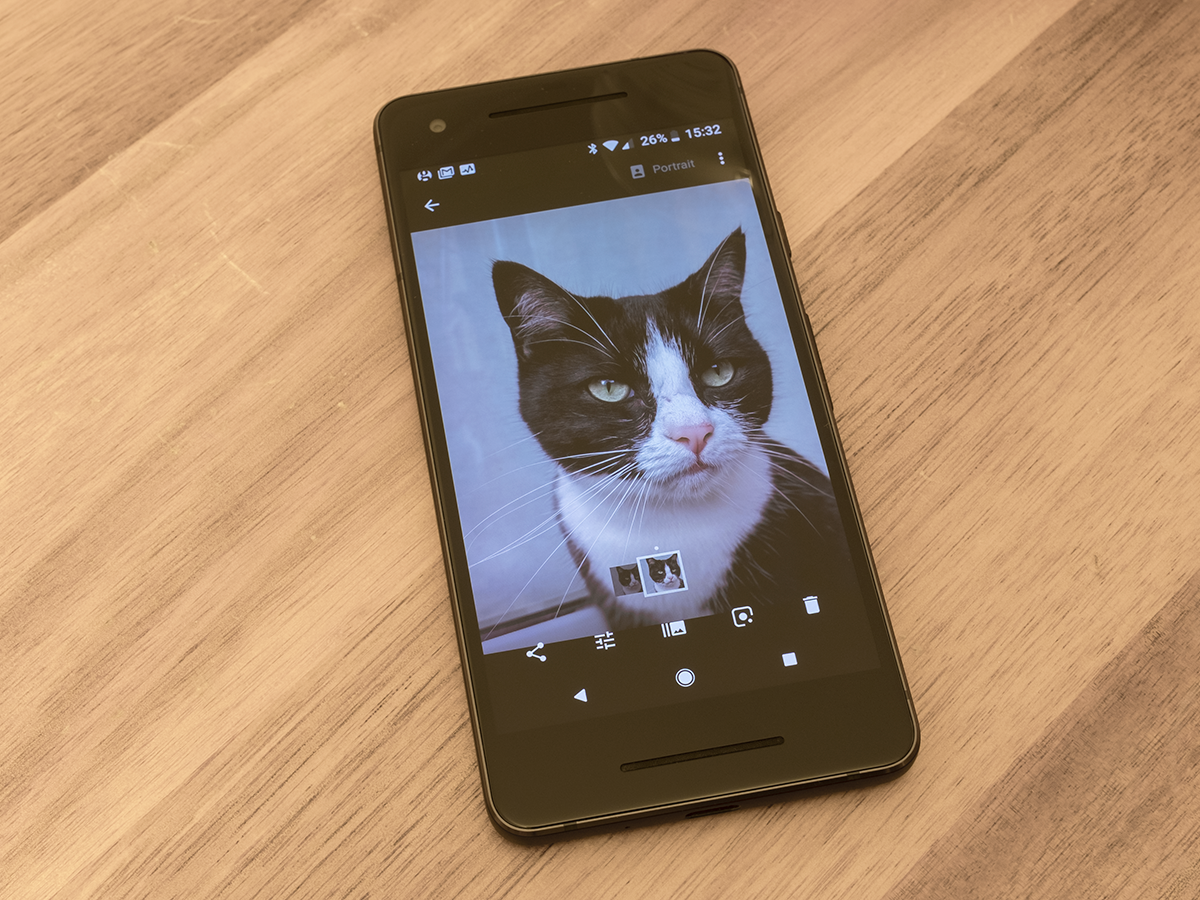 Last year's Pixel phones had superb cameras, definitely among the best out there. But this year's is even better. And then some. Partly that's due to hardware improvements and partly to software innovations. But who cares how it's being done when the results are this good? Not me.
In case you do care, here's the deal: the Pixel 2 has a single 12.2MP sensor with an f/1.8 lens; it uses both dual-pixel phase-detection and laser-assisted autofocus; and it has both optical and electronic image stabilisation.
What all that mumbo-jumbo boils down to is that the Pixel 2 snaps on to a subject as unerringly as a mosquito with a blood-lust, takes wonderfully detailed photos and serves them up with all manner of clever and actually useful enhancements.
Let's start with portraits, because they're what most people use their phone for. Many 2017 mobiles now have two rear sensors, and most use them to artfully blur the background and make the subject really pop with portraits.
The Pixel 2 has only one sensor, but its dual-pixel autofocus essentially allows it to achieve the same results. With Portrait mode on, you'll get an almost 3D-like effect, and unlike on some phones the results never look fake and forced. You can even toggle the effect on and off once they're taken and I guarantee if you do this you'll be blown away by how cleverly it works. The only frustration is that to trigger Portrait mode you have to head into a menu – there's no easy-access onscreen button for it.
Whether it's on or off, the detail you get here is phenomenal. My main camera is a Fujifilm X-T2 – one of the absolute best APS-C cameras on the planet. But the Pixel 2 somehow manages to be almost as sharp and almost as detailed. It's amazing.
Colours are rich, too, although less impressive when viewed on the Pixel 2's display than when uploaded and viewed elsewhere. The HDR mode is turned on by default, and takes an imperceptible burst of photos, which it then combines to give you greater dynamic range. Skies are blue, shadows are shadows and it all looks like real life. Possibly better.
Motion Photos are another addition for 2017, and another great one. The phone takes a three-second video snippet spread either side of your photo, then animates certain elements of the picture. Yes, it's Apple's Live Photos, reborn under a different name! But better, because the end result is more convincing and less distracting than the iPhone's version.
Everything just works here. The panorama feature, which should really have been nailed long before now, stitches together your images with absolutely no discernable join; the slow-motion mode, which maxes out a little disappointing 120fps, is nevertheless a cinch to use; video, at up to 4K, is eerily smooth, helped no doubt by the dual stabilisation. And even the 8MP front camera works with the portrait mode.
Criticisms are few and far between. The camera app is too simple, with no Pro mode to give you control over ISO and shutter speed and no extra features such as light painting or black-and-white shots. 4K video maxes out at 30fps, whereas the iPhone now has 60fps. But that's about it.
We'll do a full camera comparison between the Pixel 2 and its rivals very soon, but we'll be amazed if anything else comes close other than the identically equipped Pixel 2 XL. It really is jaw-droppingly good.
SOFTWARE AND OS: CLEVER STUFF
Google may be making its own hardware now, but it's doing so with help from the likes of HTC and LG. The fact is, its real talents still lie in software – and on the Pixel 2 that really shows. It's hard to even differentiate where the hardware ends and software begins here.
Take Google Assistant, which now launches either with a press of the sides or a hold of the onscreen home button, or via your voice. However you summon it, it answers queries more accurately than Siri (or Amazon Alexa for that matter) and does a better job of staying in the background until it's needed. It's like the valet Woodhouse in Archer: never the centre of attention but always the most capable being in your vicinity.
Google Lens is new here, and may end up being every bit as useful one day. But it's not there yet.
The idea is that Lens scours your photos and gives you info about what's in them. Show it a restaurant and it'll give you opening hours, snap a photo of a game and it'll serve up the Wiki page or a retail link. But right now it's pretty hit and miss.
Plenty of my targets met with the AI equivalent of a blank look, and the ones which worked didn't give me much useful info. It can supposedly recognise phone numbers and web addresses, so you can click on them rather than having to write them down, and at this it was mildly successful. But even then it couldn't handle handwritten info.
What's more, it's currently triggered by selecting a photo in Google Photos, rather than via the camera app itself, which makes it a two-step process and therefore not all that instant. File this under 'Must try harder'.
But otherwise it's all smooth sailing here. The Pixel 2 runs on Android 8.0 Oreo, and that brings plenty of software treats of its own. Chief among them is the new Pixel launcher, which positions a handy reminder widget at the top of the homescreen and moves the search bar down to the bottom.
The always-on display is another Pixel-only addition, which gives you the time, date and notifications at all times, without you needing to touch the phone. It also features the clever Now Playing widget: this listens to any music in earshot of the phone and tells you what's playing. It works even with the radio halfway across the room and could well be bad news for Shazam. It somehow even does all this without needing a data connection. Crazy.
You also get picture-in-picture mode, which works as you'd expect but is only available on selected apps at present, some neat notification improvements and a raft of upgrades aimed at speeding the phone up and boosting battery life. Speaking of which…
PERFORMANCE AND BATTERY LIFE: POWER TO BURN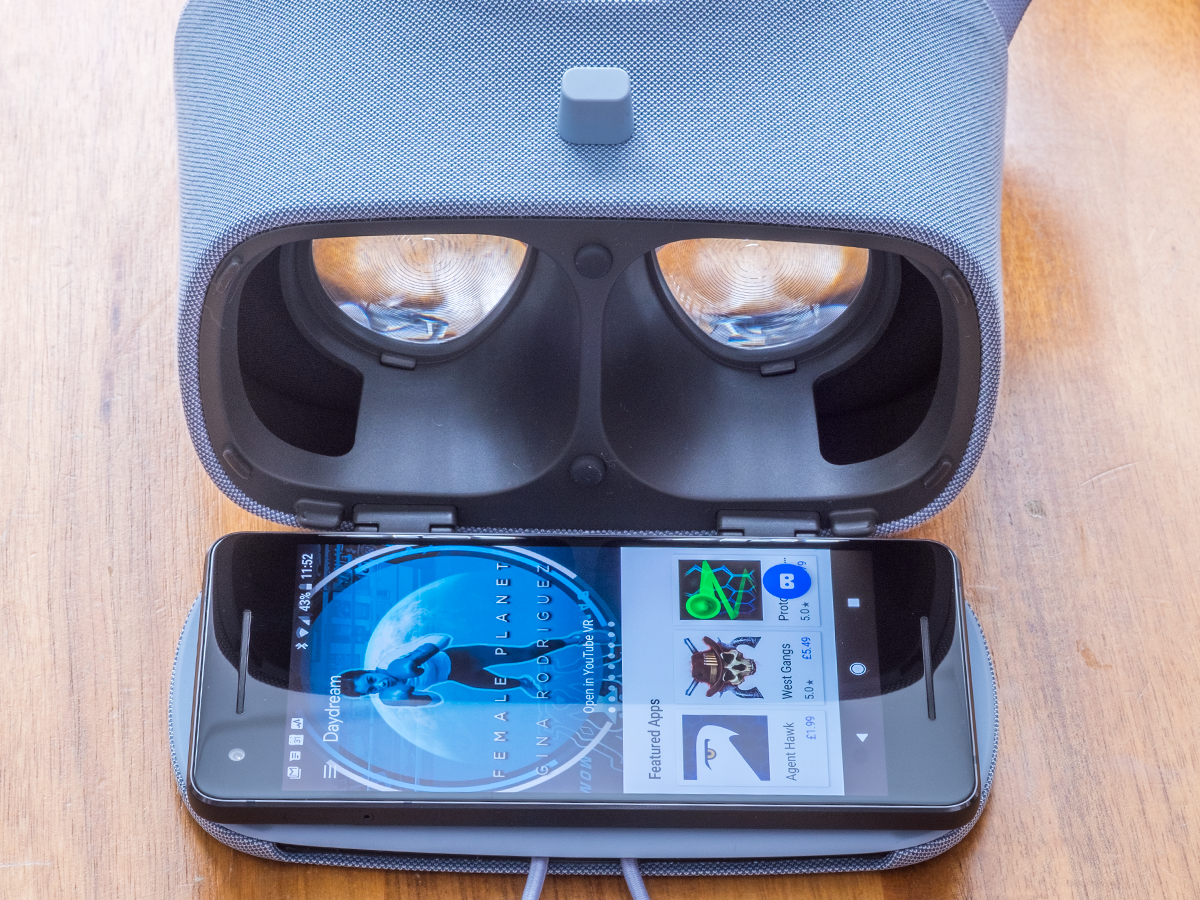 Once again, it's hard to know whether the Pixel 2's super-speedy performance is due to its hardware or software, or more likely the combination of the two. But it is definitively a very fast phone.
Inside it there's a Qualcomm Snapdragon 835 processor, plus 4GB of RAM. With that setup, you'd expect it to fly, and it duly does. There's not a hint of slowdown anywhere. In fact, it's so fast it confused me a few times, my eyes (and brain) not quick enough to register that it had already done what I'd asked it to.
The fingerprint sensor on the back is similarly speedy, doing its thing as quickly as any I've used. That said, I'd still rather have it round the front. I regularly have my phone flat down next to me while I'm working, for instance, and having to pick it up to unlock it is a pain. Plus, while it may be fast when pressed correctly, I seem to have a habit of tapping it at a slightly wrong angle, leading to the phone regularly telling me to try again.
Elsewhere, though, it's all good. Multi-tasking never fazes this phone, games run smoothly and VR through the Google Daydream View headset is seamless. Apple's new A11 Bionic chip is faster than the 835 in benchmarking, and iOS is no slouch either. But if the iPhone X is faster than this setup, the difference between the two will be meaningless in the real world.
Battery life isn't quite so stellar, but neither is it poor. You'll get a full day from the 2700mAh battery, but probably no more. I put it through its paces over my four full days testing the phone, and charged it fully four times over that period. Each charge gave me around 16hrs of use, which is just enough to get you through the average day. Certain activities, including the camera and VR, drained it more swiftly than others, but the Pixel 2's fast-charging tech gets it back up to 30% with just a 15-minute burst, and up to full capacity in not much more than an hour.
It's also worth noting that it loses very little charge when not in use overnight, even with that always-on screen: only around 1-2% per hour.
If the Pixel 2's performance is superb, and battery life decent then for storage it merely scores an 'adequate'. You get 64GB or 128GB of built-in space, but no option to add more via SD card as you can on most other Androids. What you do get is free, unlimited space for photos and videos in Google Photos – and at their full resolution to boot. Which, given that you will definitely want to be taking lots of photos with this phone, will go some way to offsetting that lack of expandable storage.
THE COMPETITORS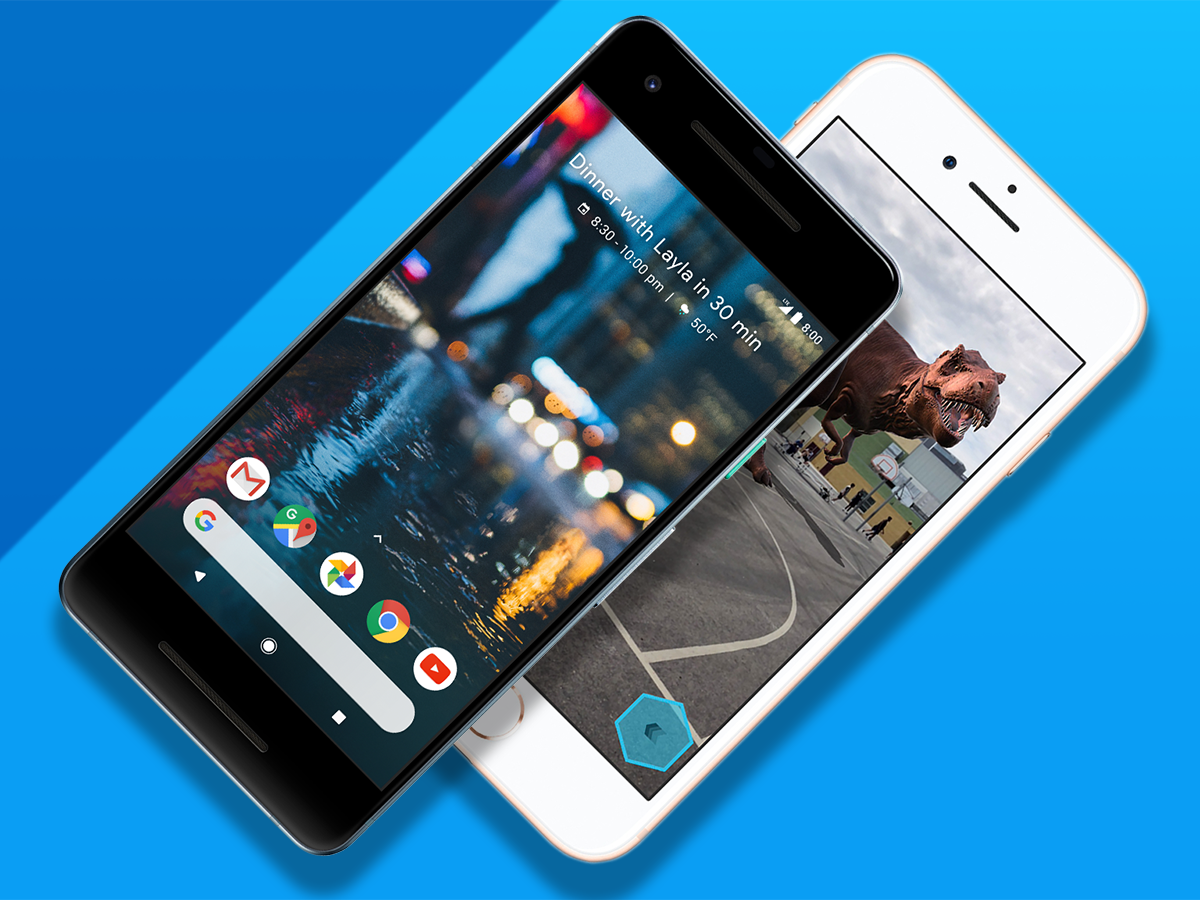 Our Best Smartphones Top 10 is dominated by two types of handset: big, flashy, expensive flagships such as the Samsung Galaxy S8 and incredible-bang-for-the-buck upstarts such as the OnePlus 5.
The £629 Google Pixel 2 is neither of these things, falling instead into an odd kind of smartphone hinterland; too pricey to be a bargain, but not quite up there with the absolute best. All of which makes it the Android equivalent of the Apple iPhone 8.
And there's really not much between the two. The Pixel 2 probably has the better camera, the iPhone better apps. The Pixel's screen is higher-res and slightly bigger, the iPhone has wireless charging and a more useful (for me at least) front fingerprint sensor. Each has bags of power, loads of clever software touches and a slightly dated design. I'd buy the Pixel, personally – but it's pretty much yer standard iOS vs Android decision here.
Elsewhere, direct rivals are few and far between. The Huawei P10 is about £60 cheaper these days, has a similar screen – 5.1in and 1080p – and just as much power. It also has a very nice camera, but it's not quite Pixel 2 quality, and Huawei's software won't be to everyone's taste. So choose the Pixel 2 over that.
Or there's the £499 HTC U11: as well as being cheaper, it has a bigger 5.5in screen with a higher resolution, a similarly excellent camera and squeezy sides. Between the two, we'd go for the HTC.
But then if you really want to go bigger, you'd be better off going for the Pixel 2 XL and its 6in qHD screen, or the Samsung Galaxy S8 and its stunning curved design. The standard Pixel 2 is a really good phone, but it falls just short of the likes of those two.
GOOGLE PIXEL 2 VERDICT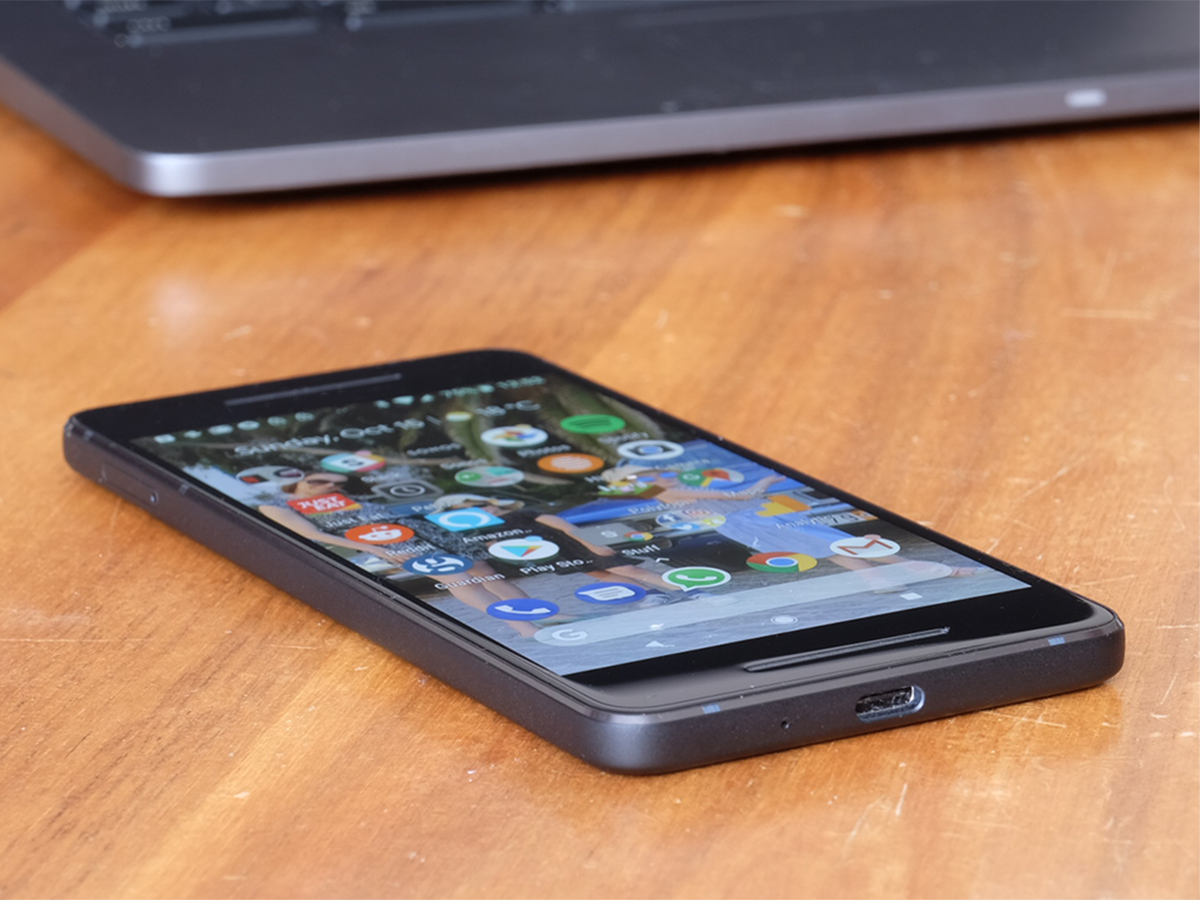 There's a lot to love about the Google Pixel 2. It's a way better phone than the original Pixel, with a far more coherent design, a better screen and even better camera.
It really feels like a coming of age for the range. If the original Pixel didn't really know what it wanted to be besides an Android version of an iPhone, the Pixel 2 has grown up and got itself a job. And that job is to absolutely nail every single aspect of the software experience, from the smart assistant right through to the camera.
The hardware isn't the absolute best, particularly where the design and screen are concerned, but mostly it exists to make all those lovely, lovely software treats work perfectly – and mostly it does so with aplomb.
If you're not bothered about having the biggest, best screen on offer, there's no better phone out there than this one.
Tech specs
| | |
| --- | --- |
| SCREEN: | 5in, 1920×1080 OLED |
| CPU: | Qualcomm Snapdragon 835 |
| MEMORY | 4GB RAM |
| STORAGE | 64GB / 128GB on-board |
| CAMERA | 12MP, f/1.8 rear w/ OIS, EIS, PDAF, laser AF & LED flash. 8MP, f/2.4 fixed focus front |
| OPERATING SYSTEM | Android 8.0 Oreo |
| BATTERY | 2700mAh non-removable
 |
| DIMENSIONS | 146x70x7.8mm, 143g |
Stuff Says…
Buy it if you want a phenomenal camera and superb software experience; buy the 2 XL if you want those two things plus a bigger, better screen
Good Stuff
Takes amazing photos
Really fast
Packed with clever software touches
Bad Stuff
Design feels dated
Screen isn't quite flagship-worthy
Stingy with storage