Google Pixel Buds review
These smart earphones are a real head-scratcher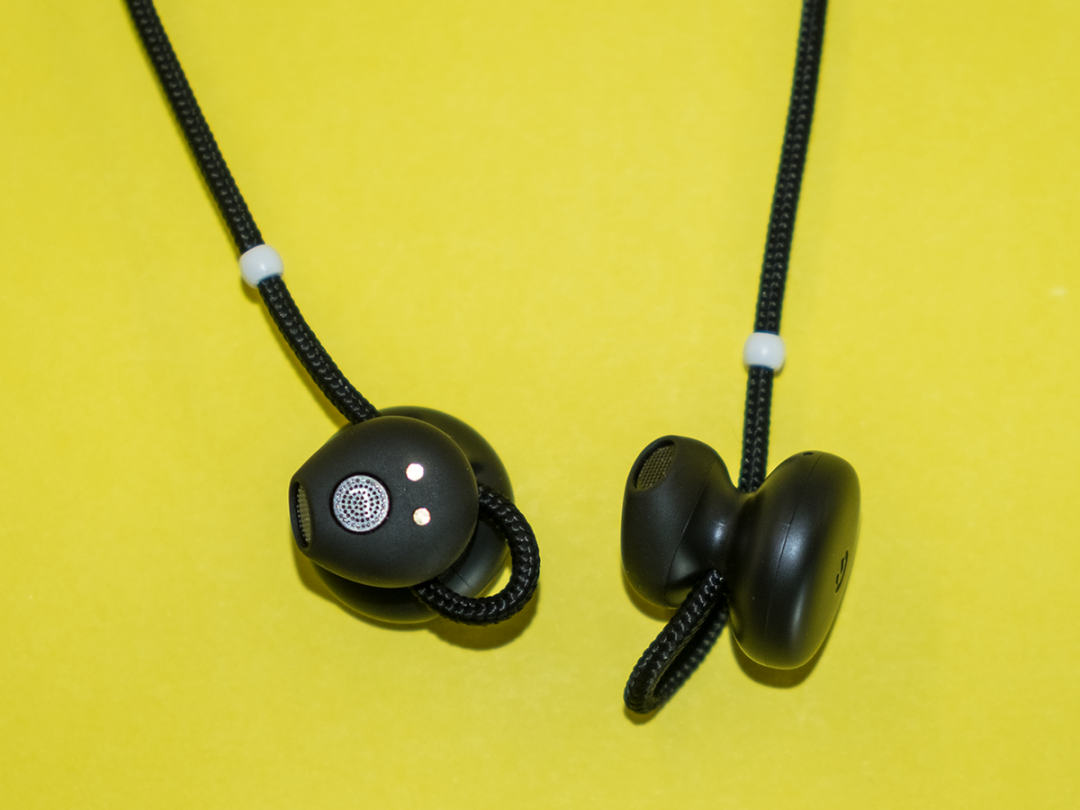 I love the Pixel 2. It looks great, packs an awesome camera and has that rare quality of just working straight out of the box. It's an almost perfect smartphone, which makes Google's Pixel Buds all the more baffling.
These new Bluetooth earphones are meant to be the ideal accompaniment for your new Pixel 2. Really, you'd be better off with most other wireless alternatives. Why? Despite their obvious smarts, they're a right faff to live with.
Having spent a week trying to get on with them, I can't wait to go back to my old buds. Even if they won't speak French for me.
Design: bud light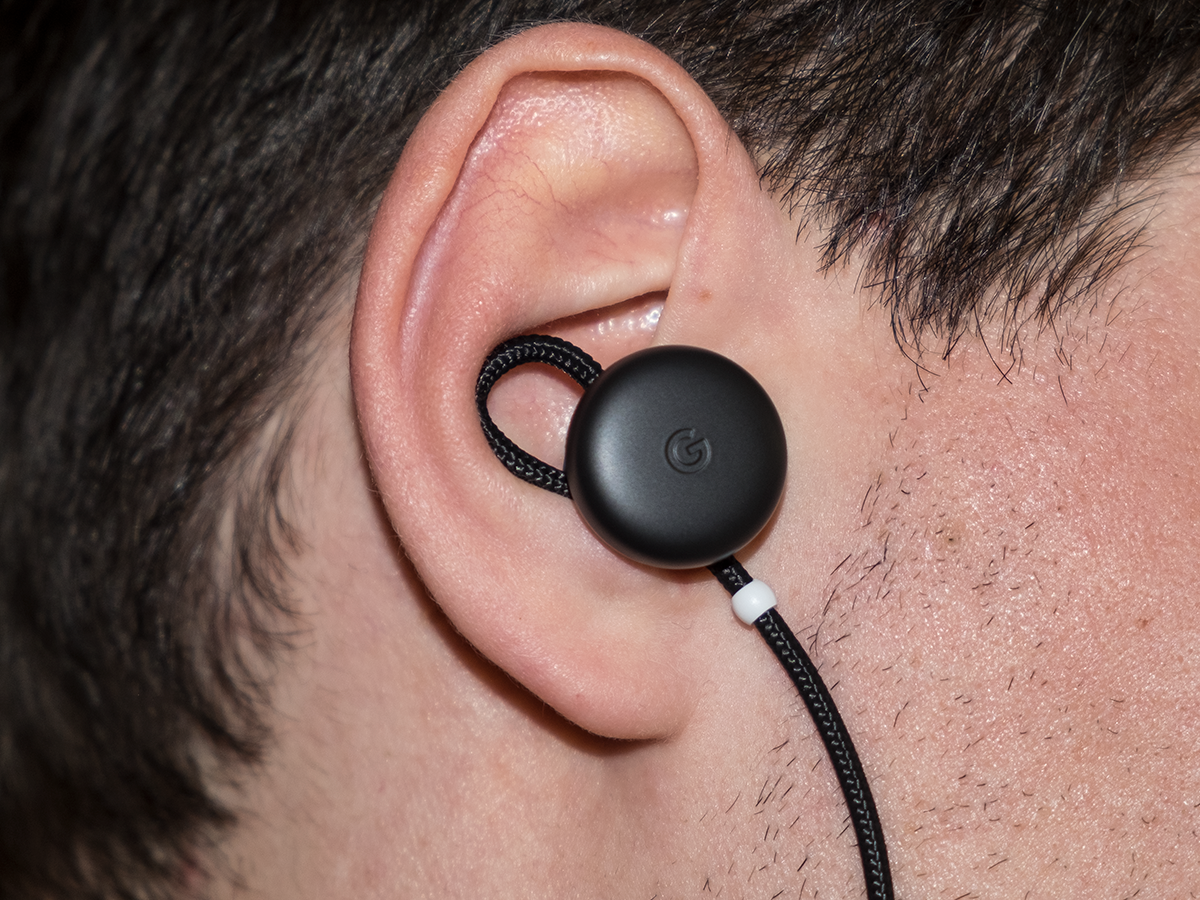 My main problem with the Pixel Buds is that they talk a good game with their built-in Google Assistant smarts while doing a shoddy job of the earphone basics. In essence, they don't sound great and don't fit particularly well either.
How much you struggle with the Pixel Buds will (obviously) depend on the shape of your ears, but a rough poll of Stuff HQ delivered an even split between those who found them to be alright and those who really struggled with them. I'm in the latter camp and this has no doubt coloured my opinion of the Buds to a violent shade of crimson at times.
Since you sit the Buds on your outer ear, rather than wedging them into your canal, they don't give you a particularly snug fit. In the wrong lugs, they'll constantly feel as though they're about to jump overboard. Even if you do take the time to twiddle their adjustable fabric loops so that they sit up against the back of your ears.
Aside from their fit, the Pixel Buds' design is generally fine. They're not completely wireless – like Apple's AirPods – as there's a fabric band linking the two earphones, but that's no big deal. Unless it gets stuck in your shirt collar.
They're sleek and black and come in a fabric charging case that can top up their battery four times over. That's not half bad when you consider that the Pixel Buds give you about five hours of battery life off one charge, which is easily enough for your daily commute.
Sound: ace of bass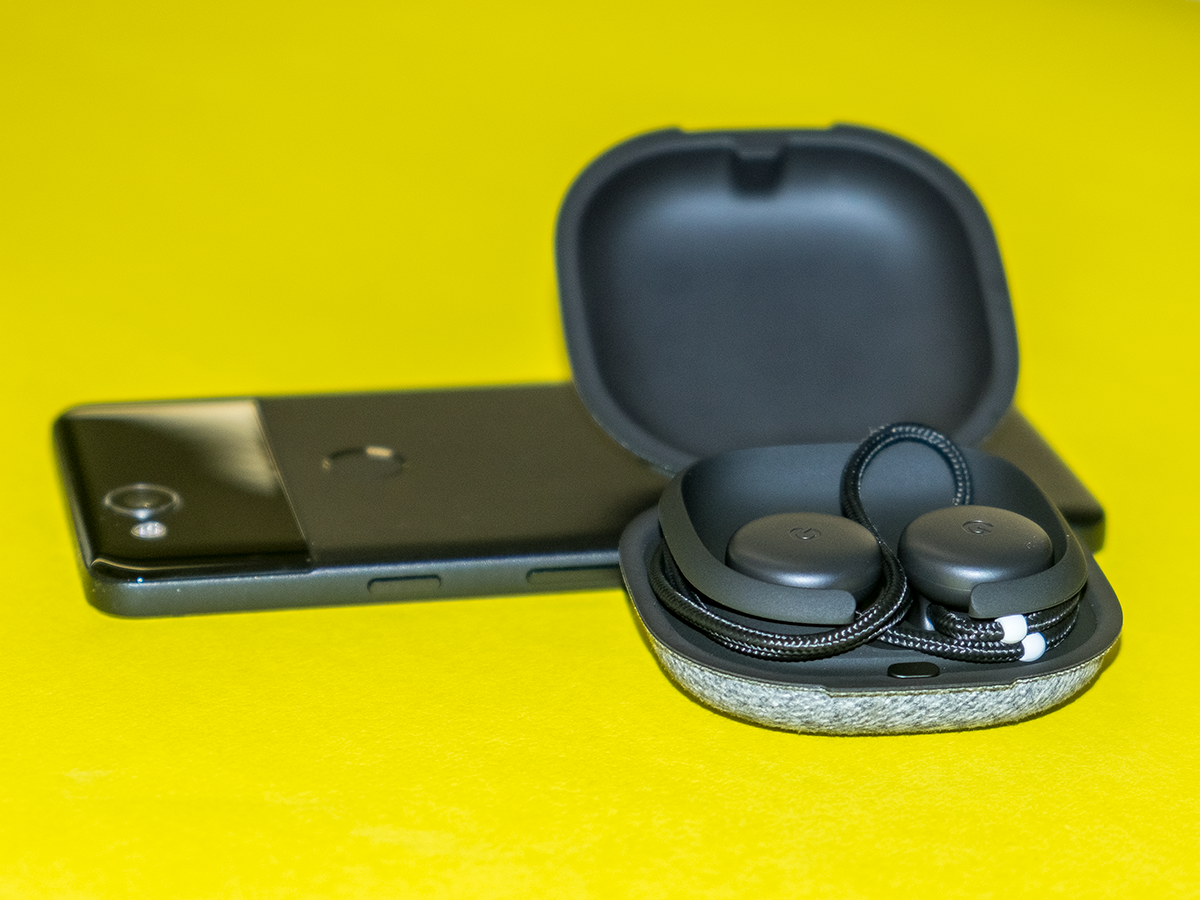 Like I said, the Pixel Buds are not a great sounding pair of earphones, but they're not a total disaster either. Like an early pair of Beats or an overly exuberant pub DJ, they overdo the bass to the point where it's faintly preposterous. Suddenly, The Horrors' V seemed as though it was mixed for Ministry of Sound instead of your average muso's living room.
To be clear, this all-encompassing love of wump won't ruin your tunes and it'll even add to some of your more rave-tastic faves, but fidelity isn't what the Pixel Buds do best. And because they're not in-ear-phones, like Bose's QuietComfort 20 or Sony's WF-1000X, they're not capable of noise-cancelling either. Then again, those headphones cost a fair bit more than these Buds it'd be unfair expect too much from Google's alternatives.
Besides, that overly bassy heft actually means the Pixel Buds do a decent job with podcasts and live radio. Whether you're listening to the Saturday afternoon commentary on BBC 5 Live or nerding out to The Polygon Show, these earphones are more than capable of seeing you through a show in a clear, weighty manner.
Google Assistant: smart enough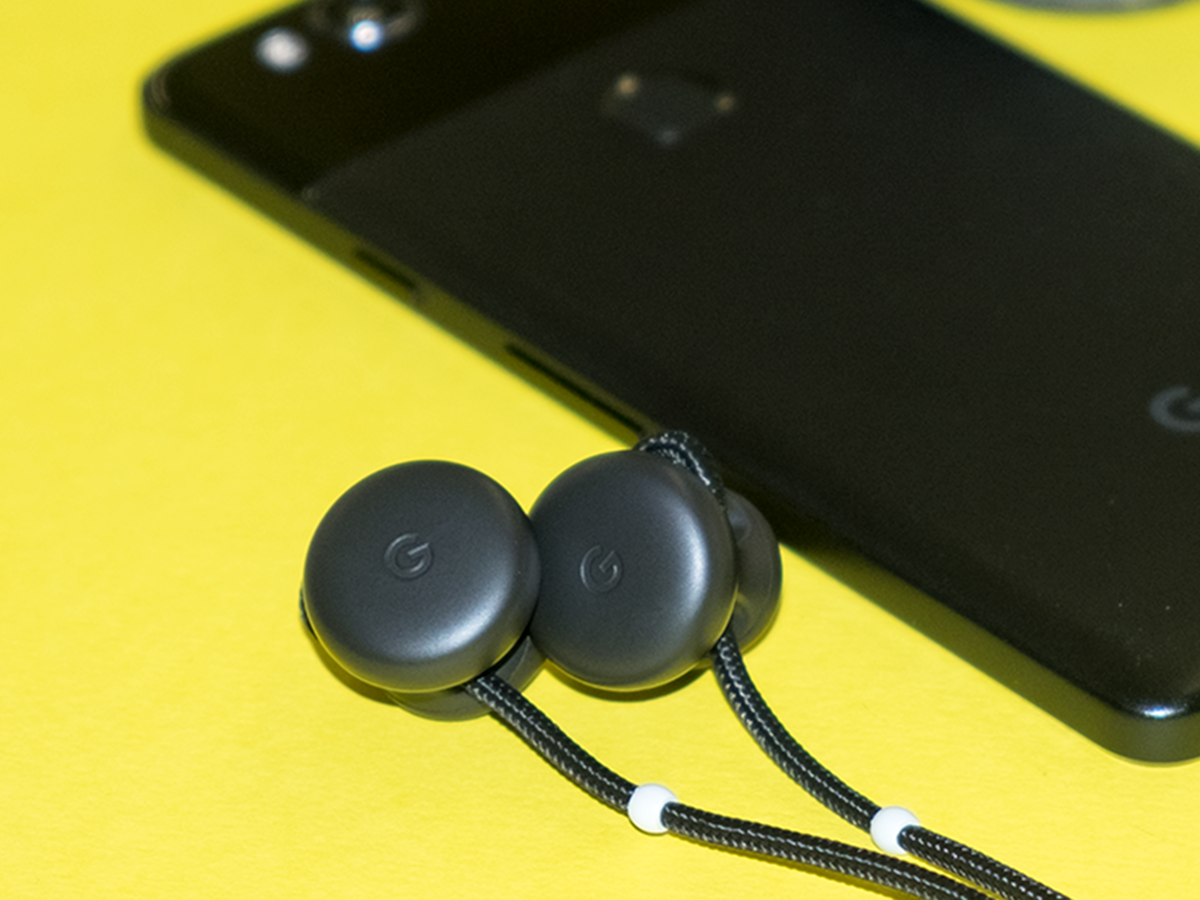 So far then, the Pixel Buds are pretty much like any pair of Bluetooth headphones. Only slightly worse, which I doubt is how Google will be promoting them in its advertising. Still, at least they connect to your phone in seconds and boast a special power that you won't find in a pair of AKG or Bose-made earphones: Google Assistant.
Yes, by tapping and holding on the right Pixel Bud you'll awaken Google's rival to Siri and Alexa who can answer a whole litany of questions and commands just as it would on your phone. From texting a mate to checking the weather and sparking up a playlist, the Pixel Buds can do a whole load of stuff without you having to fumble your phone out of your pocket.
Generally, this stuff works alright, although having to tap a Bud to get it talking back to you can mean knocking them out of position or just digging them into your ear. Neither of which is ideal. Then there's the real-time Google Translation that the Pixel Buds are also meant to perform, and save you having to navigate foreign lands using a very loud, very slow form of English that no one understands anyway. Despite my best efforts, this didn't seem to work as I was told I didn't have Google' Translate on my phone when the app was very much installed.
Add to this that you still need to be quite specific in your spoken instructions to avoid the wrong outcome – e.g. "play podcast again" will restart a show from its beginning rather than picking up from where you paused – and I'm not entirely convinced by Google Assistant on these Buds. I can see the obvious benefit when it works properly, but I'm not all that interested in messing about with the thing while it's so pernickety for the meantime.
Google Pixel Buds Verdict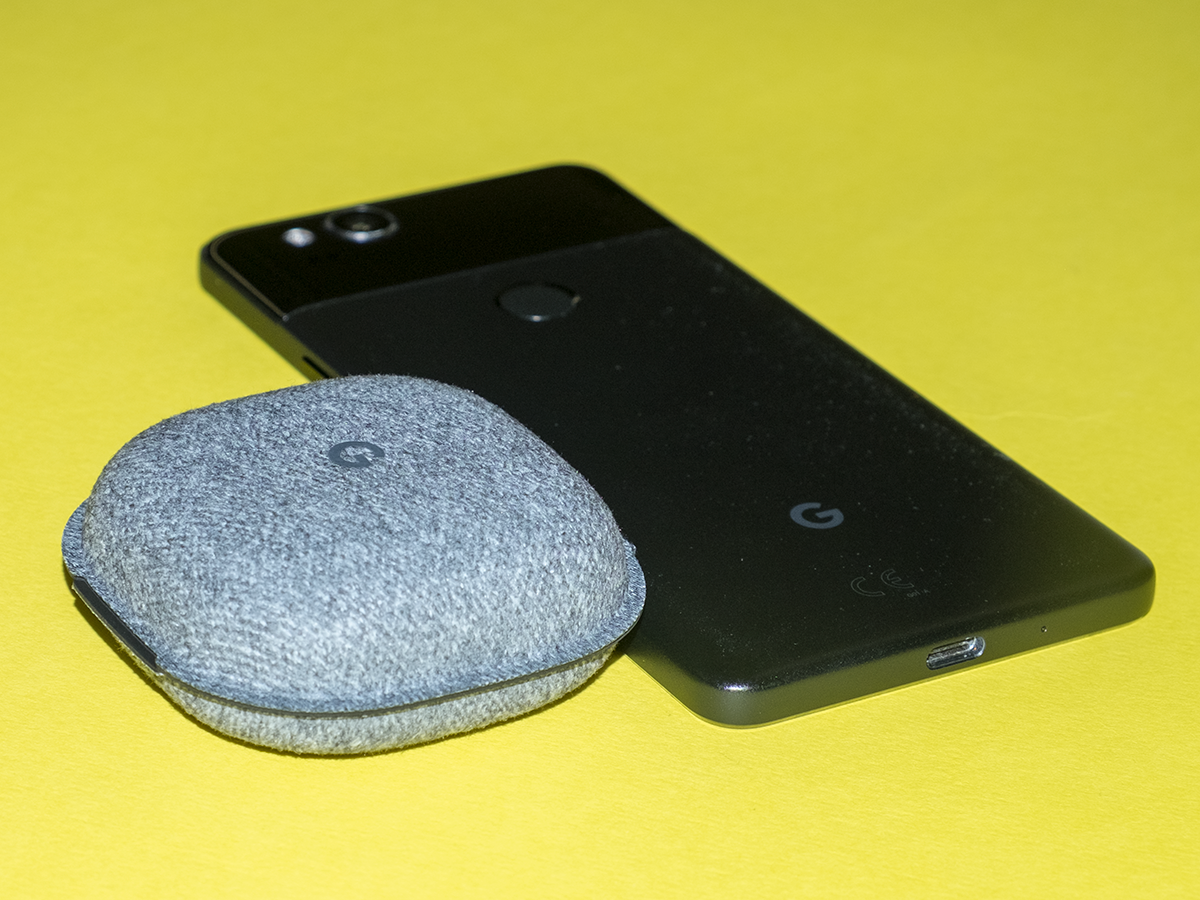 From Maps to Drive, Google has a history of making products that aren't that great to start off with and end up being awesome. The trouble with its Pixel Buds is that you're being asked to pay for that awkward first step, and that's not a great deal.
Having lived with these earphones for a short while now, the best thing I can say about them is that you can do better. Even if you their fit doesn't bother you there a plenty of other Bluetooth earphones that won't prove so heavy-handed with your music. Because that's ultimately why you buy a pair of headphones. Isn't it? Not to chat with a temperamental AI assistant.
If these Pixel Buds are Google's pitch for the future of audio, then I'm fine with the present for now.
Tech specs
| | |
| --- | --- |
| COLOURS | Just Black, Clearly White, Kinda Blue |
| CONNECTIVITY | Bluetooth, USB-C charging |
| BATTERY | Buds 120mAh, case 620mAh |
| DIMENSIONS | buds 20mmx20mmx21mm, 14g. Case 66x66x29mm, 43g |
Stuff Says…
Google Assistant can't save these earphones from disappointment
Good Stuff
Smart design
Good battery life
Bad Stuff
Awkward fit
Bassy sound
Google Assistant is pernickety