Hive Active Heating review
Still one of the best smart heating systems around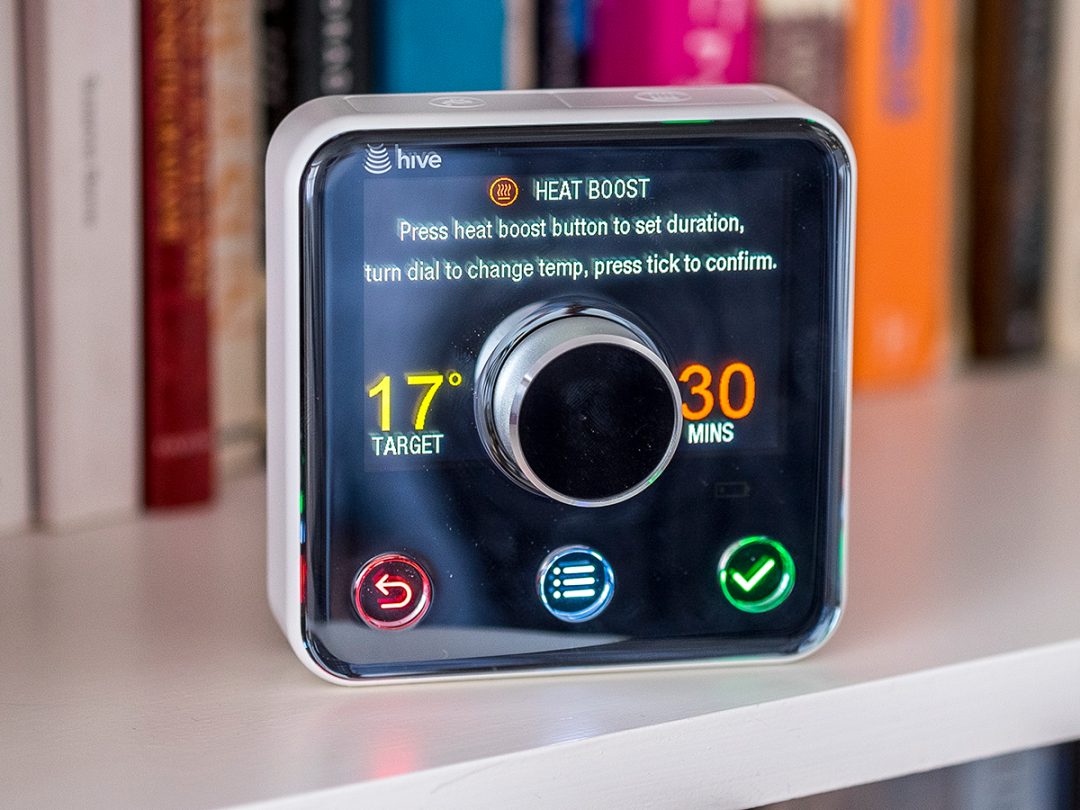 Hive was one of the first smart heating systems, starting life as British Gas Remote Heating Control in 2011, and while still a major player it lacks some of its flashy young rivals' bells and whistles.
It's not smart enough to learn your habits, for instance, and while you can configure it for multiple zones, you'll need deep wallets to do so.
That doesn't mean it's lacking in skills, though. You get full app and browser control over your heating, there's IFTTT and Alexa compatibility, geolocation, holiday scheduling and it'll integrate with any other Hive products, such as lights, door sensors and the like.
Setup: Go cheap or cheerful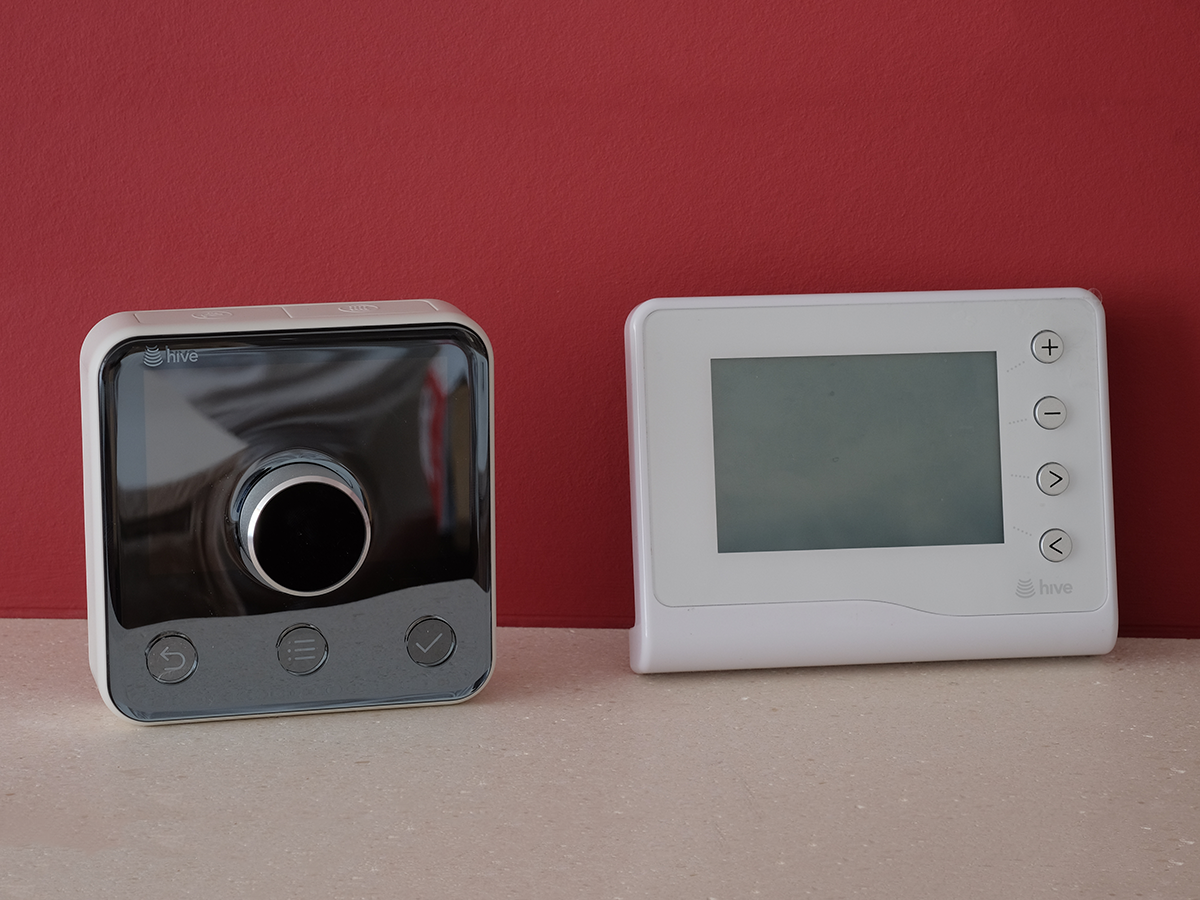 The basic concept behind Hive Active Heating is the same as that behind rivals such as Nest and Tado: your heating is hooked up to your router so you can control it via your computer, smartphone or a wireless smart thermostat. Unlike most of its competitors, Hive can also control your hot water if you have an old-style hot water-tank.
As well as giving you the heroic ability to turn the radiators on and off whether you're on the train home in Croydon or sitting on a beach in Cuba, Hive also lets you set schedules and monitor your home's temperature over daily, weekly and monthly periods; the latter talent promises to result in cheaper energy bills down the line, and indeed British Gas claims that using Hive will save you up to £150 a year.
If you're getting Hive for the first time, you'll need to either pay a British Gas engineer to do it or use a third-party installer. I went down this route with the original Hive and the process is super-simple: you just put your feet up while the engineer hooks up the Hive Hub dongle to your router via Ethernet and connects a Wi-Fi receiver to your boiler. Don't forget to offer them a cup of tea.
If you're merely upgrading from an older Hive setup to the latest version, as I recently did, you can do it all yourself – it's as simple as pushing a few buttons on the new thermostat.
Once that's done you just log in via the app (smartphone or web) and start playing around with the schedules. If you have an Amazon Echo you'll also want to enable the Hive skill at this stage, giving you voice control over your heating.
Wireless thermostat design: Looking good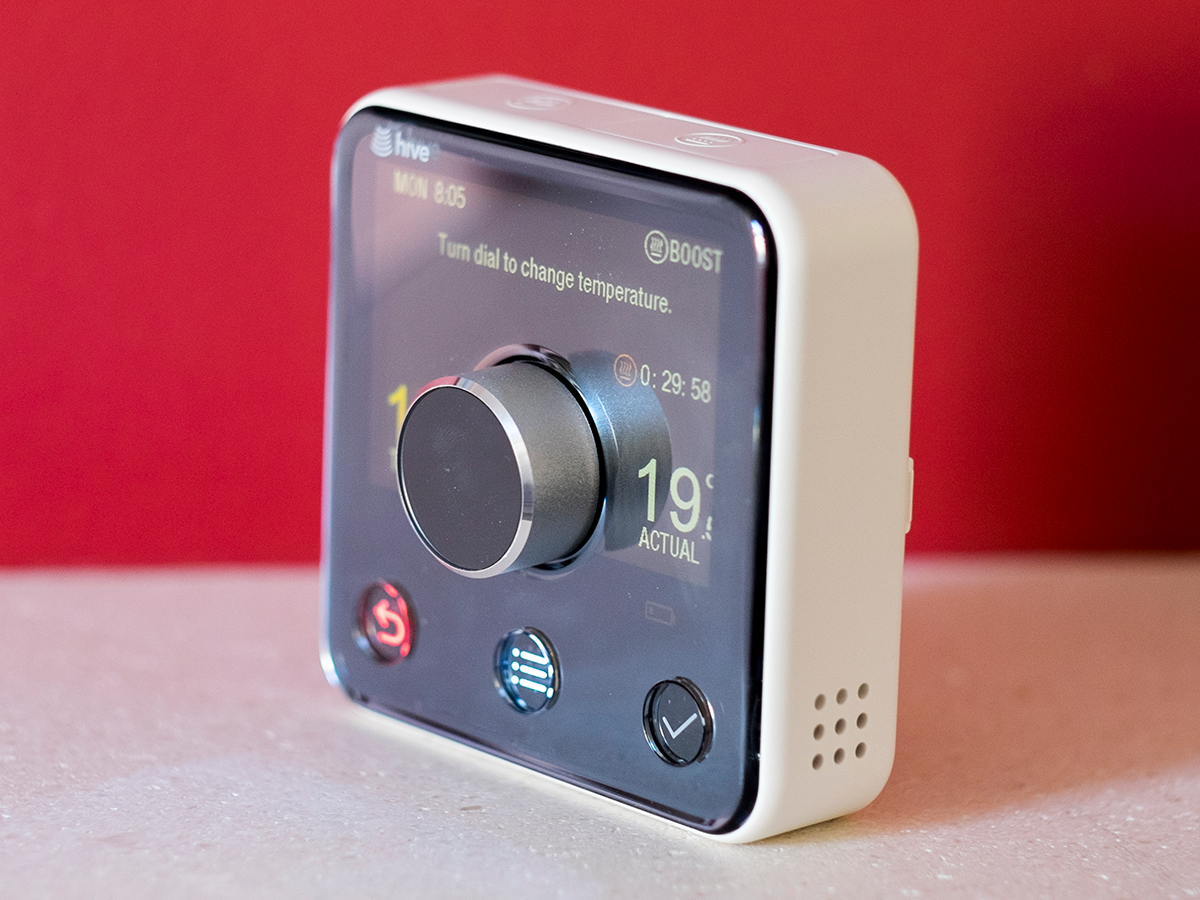 The Hive Active Heating thermostat looks like something you might find inside a Tesla – all gleaming, mirrored surfaces and big, tactile buttons. Rather than being something you'd want to hide away, as with the hub and Wi-Fi receiver, it'll look right at home next to your Sonos or PlayStation 4.
It's fairly full featured, with a big knob for changing the temperature plus buttons on top for boosting the heat or hot water. You can also access settings, although this is generally easier to do via the app. But most importantly, it's simple enough to use that your luddite parents will be able to use it when they're babysitting for you.
The boost is the most useful feature – with one press you can override your schedule and give your home a toasty blast of heat for however long you choose. For those of you who don't have a combi boiler, hot water works the same way – you can set schedules and trigger boosts as necessary.
The connection is impressively robust, too. My original Remote Heating Control would often lose its link to the router and need to be reset, but I've never needed to do that with the current thermostat, despite the fact that the router is in one room, the thermostat in another and the boiler in a third. As a further bonus, the whole thing is powered by batteries and it can be wall-mounted if you so desire.
Hive app control: Simple and slick
Nice though the thermostat is, I still prefer to control the heating via my phone – so it's good news that the Hive smartphone and web apps work really well.
The smartphone app is particularly slick. It's a really easy app to use, with a clean layout and quick access to the things you most need, and it never overwhelms you with options.
Despite that, it can do pretty much everything you can via the web app, with options to set your overall daily schedule, trigger holiday mode and set up alerts. You can of course also use boost, and there's still not many things that feel so gloriously wanton as sticking the heating on for an hour while you're lying in bed on a Sunday morning.
The only extra you get on the web version is the ability to see your home's average temperature details, which can help give you an idea of whether you're hitting that boost button a bit too often. On the flip side, geolocation is only available via the phone app, and is a far more useful feature.
Smart home features: Clever, but not a genius
Where Hive falls behind slightly is in its smart features. For starters, it's just not as brainy as some rivals – the likes of Nest and Netatmo can learn from your movements and adjust the heating without you even needing to think about it, whereas on Hive you're still reliant on schedules alone.