Honor Magic 2 review
<Insert Take That gag here>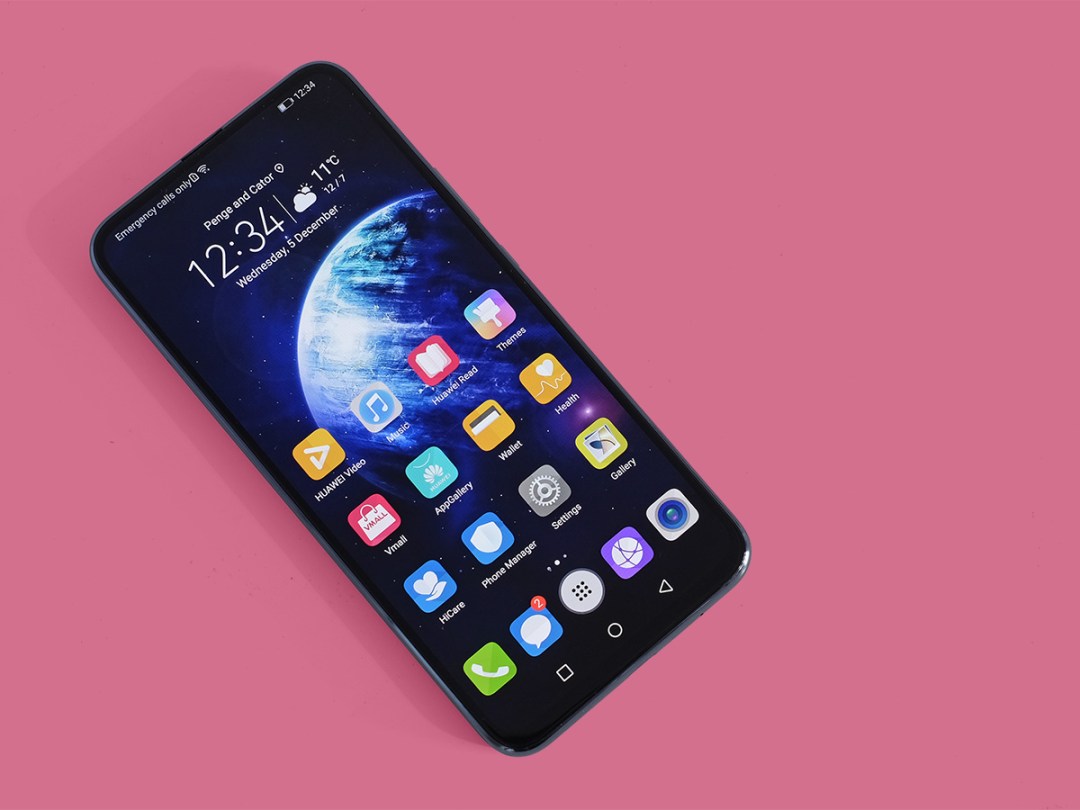 Magic isn't "real". That coin wasn't really in your nose. David Copperfield can't fly.
But it can still make the hairs on the back of your neck stand up, and bamboozle you into feeling awe you haven't felt since you were five.
The Honor Magic 2 is aptly named, because it has a trick. This is the first phone we've reviewed with the tiny screen borders of a notch phone, but no notch.
The result is an awesome screen-to-surface ratio that makes a Pixel 3 XL look like an all-crust pizza.
It's tough to recommend this particular Chinese original version to UK buyers, though, as the lack of Google apps and bubbling mass of unfamiliar ones is enough to give you culture shock.
And for all the experimental innovation going on here, it doesn't have the magic spark of something like the Huawei Mate 20 Pro.
We'd still pick a OnePlus 6T over the Honor Magic 2. But if you're out for something different, it's certainly that.
Design: Shiny slider
Most magic tricks lose the wow factor when you learn how they work.
The Honor Magic 2's all-screen front is made possible by a clever slider mechanism, not too dissimilar from the ones we used to love back in the pre-2008 days. Or that you see today in the BlackBerry Priv.
Push up with your fingers on the Honor Magic 2's back and the whole rear slides upwards to reveal the three selfie cameras.
These front cameras are the main reason we have notches these days. They need room, and a "zero bezel" phone just doesn't have enough.
There must still be an ambient light sensor somewhere on the front, as this is what phones use to make auto brightness screens possible. No idea where it is, mind. Our best guess: behind the screen?
The trade-off for the Honor Magic 2's style is thar it's a bit heavier than most, at 206g. But for some, the pure executive stress toy effect of the slider is worth it. That thing is weirdly moreish when you're a bit stressed out at work.
Will it survive two years of constant use? No clue, and that's a risk you take with a "new" design like this.
Slider aside, the Honor Magic 2 looks and feels like a typical top-end Honor. Its back is curved glass, highly reflective and with an ice cool blue gradient underneath. And the sides are aluminium.
The unusual concept makes this seem the sort of phone Oppo might make, as a serial producer of delightful weirdos over the years.
But after the first day it really doesn't seem too odd. Particularly if you find selfies as appealing as sandwiches with bin-scraped filling most of the time.
Like the Huawei Mate 20 Pro, the Magic 2 also goes all-out on login tech. Flip up the front cameras and they can be used to recognise your face, near-instantly. Or you can use the in-screen fingerprint scanner, which sits behind the screen.
It's just like the Mate 20 Pro's one. It works well most of the time, but isn't quite as fast or reliable as the OnePlus 6T's.
That this phone is also a conformist in other respects is a shame.
The Magic 2 does not have a headphone jack, so you need to use an adapter plugged into the USB-C on the bottom, or wireless headphones.
The Magic 2 also lacks any official water resistance.
Screen: notchless wonder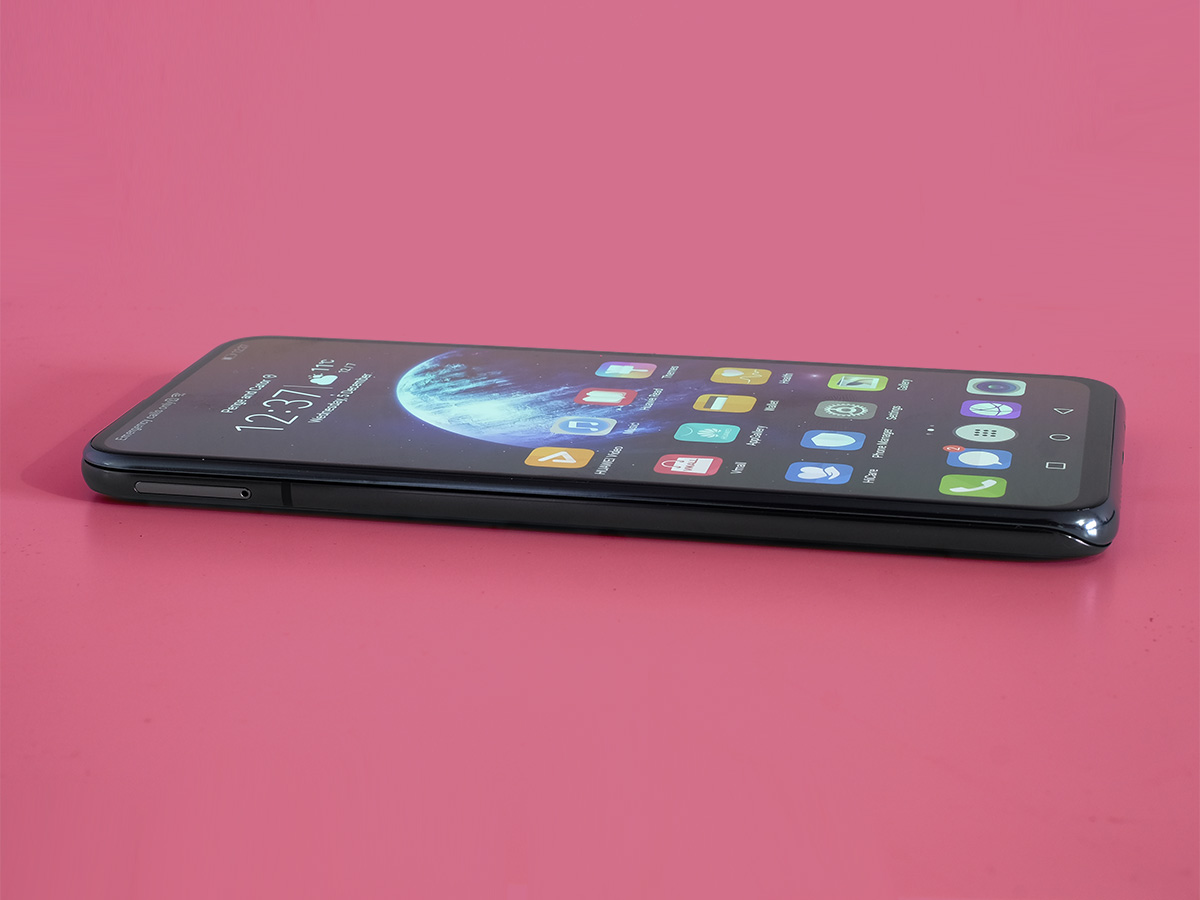 This phone's slider is its most attention-grabbing part, but don't forget what it's for.
The Magic 2 is the most screen-packed mobile from any major company, a 19.5:9 aspect, 6.39-inch monster that uses an AMOLED panel with a drawn-out Full HD resolution of 2340 x 1080 pixels.
It's as sharp as the OnePlus 6T, colours are vivid and contrast is just about perfect.
Gaming sees the most benefit from banishing the notch. With no irregular shape to ruin the party, game visuals can comfortably stretch out to fill the entire display.
You get some of the same effect with 21:9 "cinema" aspect movies. Again, more of the screen gets used.
Of course, there's now nowhere to rest your thumbs, but you'll get over it.
The Magic 2 is a visual feast, and it's great to see plucky Honor get here first with a phone that, by current standards, seems reasonably priced. It's £579 from some importers.
That's almost £300 less than the Samsung Galaxy Note 9 costs at networks and many of the big retailers.
Software: Made in China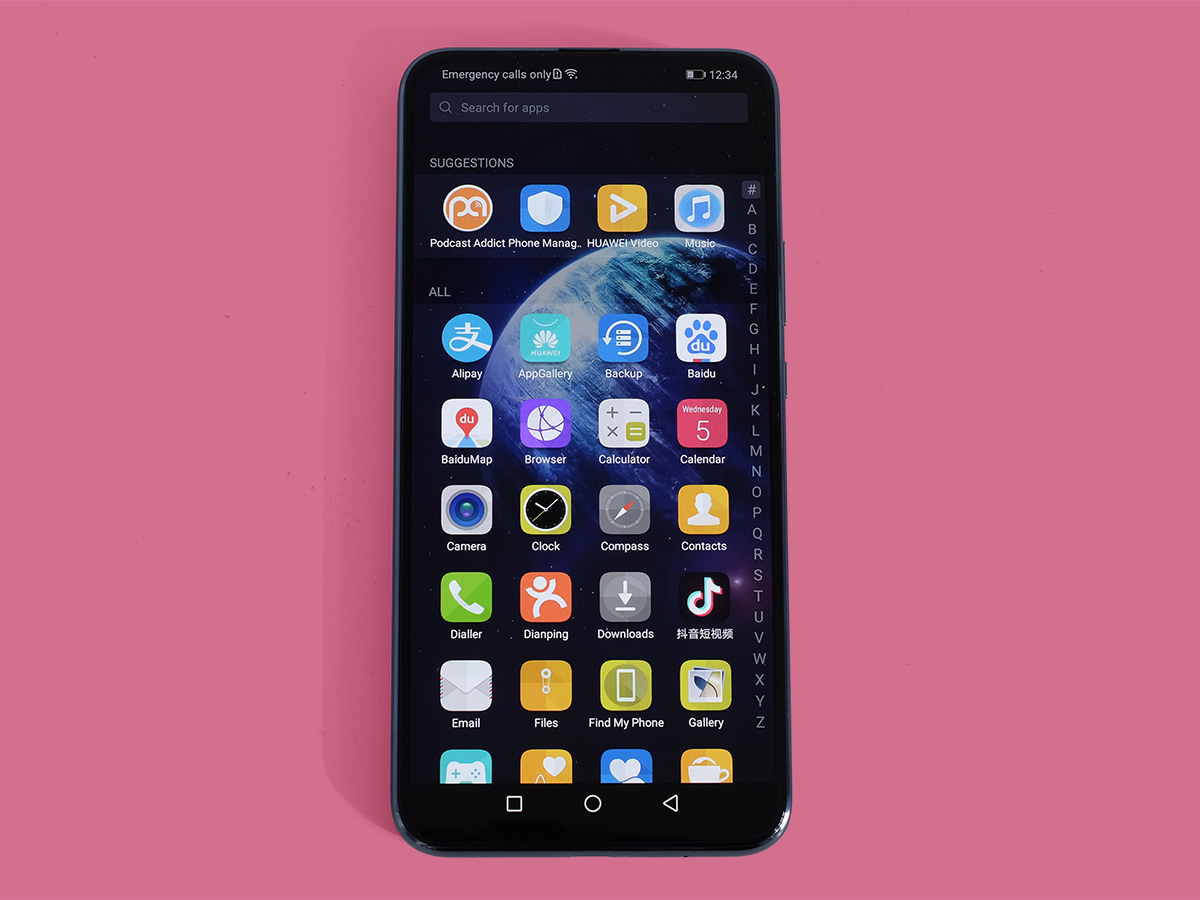 There's a lot of good stuff going on in the hardware, but the software? That's where the Honor Magic 2 comes unstuck a bit, for UK buyers anyway.
Our model is the Chinese version, which is likely what you'll get if you import this phone. It runs a customised version of the Huawei interface called Magic 2.0. You can think of it as the Huawei interface, made rubbish again like it used to be.
It ain't made for us Westerners, that's for sure. There are no Google apps, no Play Store, no Gmail. Instead you get a junk barge's worth of preinstalled apps made for a Chinese audience.
You get Baidu, the Honor VMall, DianPing (whatever that is) — the Huawei AppGallery app store and Google Pay alternative AliPay. That last one does at least work in the UK. Oh, and there are also a handful of others we can't even identify because their titles are written in Chinese characters.
Only the bold should consider this original version of the Magic 2, especially when you have to sideload staples like WhatsApp because they do not exist on the Huawei AppGallery.
You can sideload Google Play, get all your usual favourites back and start pruning away all the Chinese gumph. Be careful when doing this, though, as sideloading apps from back alley sites is the easiest way to get a phone full of malware that skims your logins and bank card details: nightmare.
If you're the kind of person who imports niche phones, there's a decent chance you know how to install custom software images on a phone to make the Magic 2 "normal". But if you don't have this added touchy nous, avoid the Magic 2 until a western version appears. And that may not ever happen.
Performance: enter the Snapdragon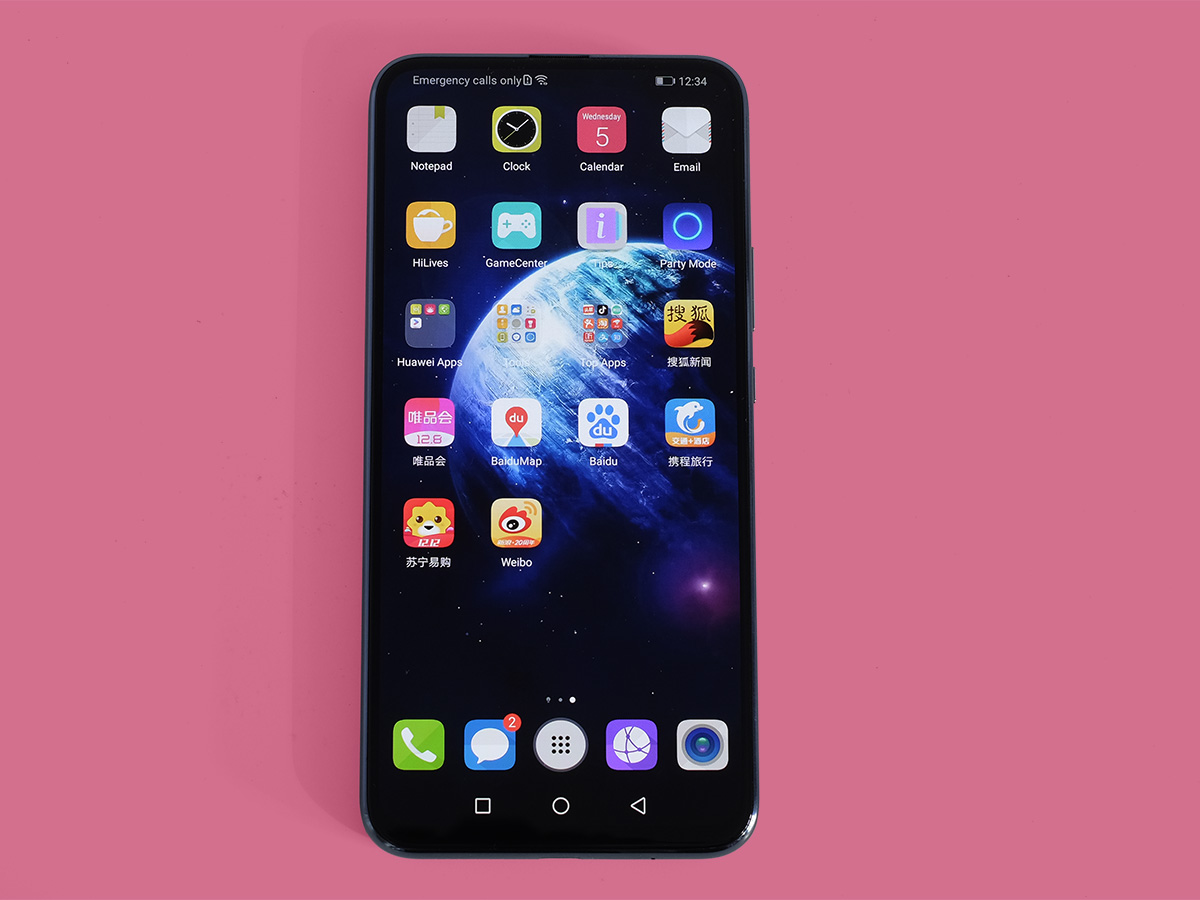 The Honor Magic 2 has the same Kirin 980 as the recent top-end Huawei phones. It's an eight-core CPU with four Cortex-A76 cores and four less powerful Cortex-A55 ones.
Until the Snapdragon 855 arrives in the next OnePlus phone, it's the most advanced Android CPU out there.
In Geekbench 4 it scores around 900 points and it glides through all but the most demanding apps.
Qualcomm actually uses better graphics chipsets in its top-end Snapdragons, though. The Kirin 980 has a 10-core Mali-G76 GPU.
While not light years behind the Snapdragon 845's Adreno 630, it does still struggle with some of Android's toughest games.
Play Ark: Survival Evolved at "Epic" graphics with the resolution maxed and the Magic 2 becomes a slideshow. A Snapdragon 845 phone like the Pixel 3 XL doesn't. Given the phone is "only" a 1080p device, this is a wee bit disappointing.
Cameras: Selfie filters galore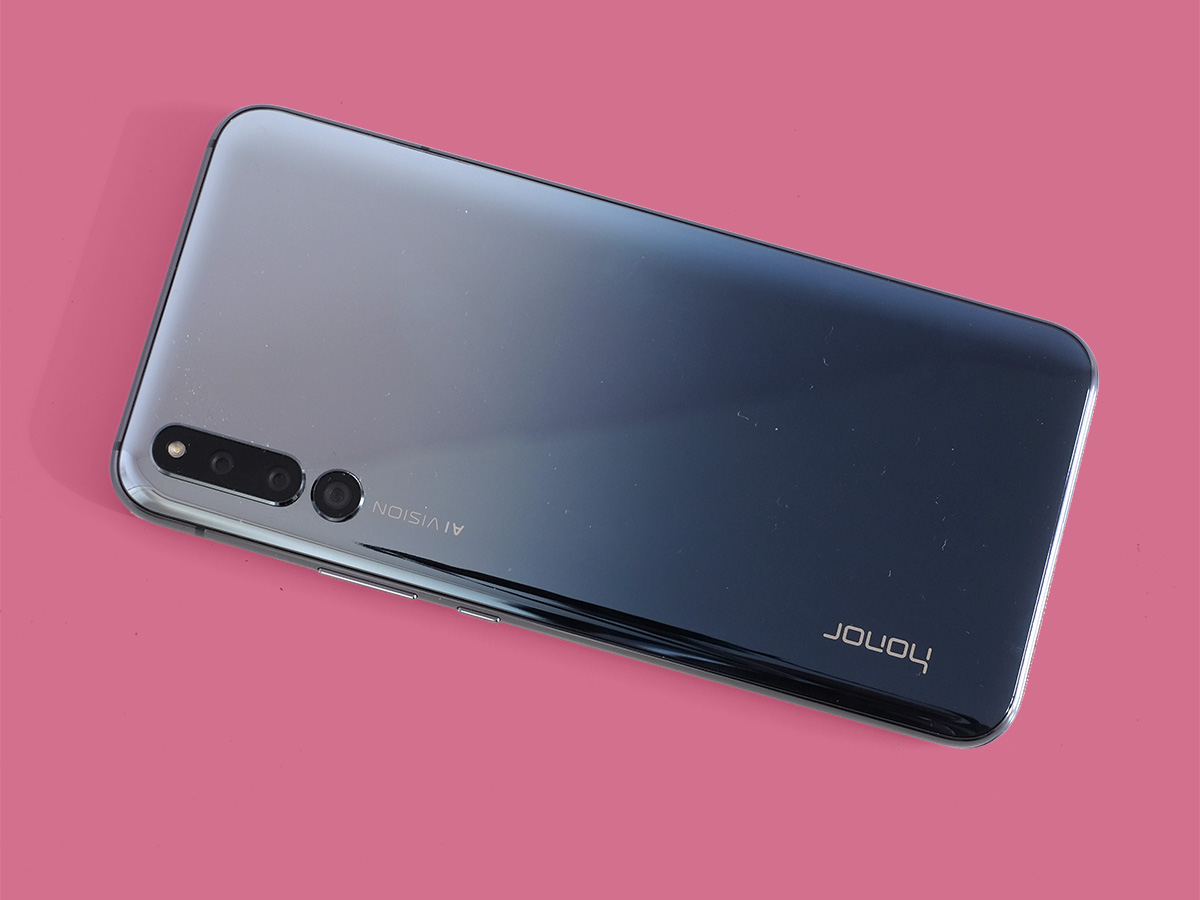 The Honor Magic 2 has a lot of cameras too. There are three on the back, three on the front. However, unlike the Galaxy A7 or Mate 20 Pro, these don't each give you a different view to play with.
Normal rear camera shots use a combo of the 16-megapixel sensor and a 24-megapixel black and white one, used to boost dynamic range.
Oddly enough, Honor's sister company Huawei told us its latest processing algorithms, which you'd hope would make it to Honor phones too, barely use the B&W sensor. But, hey ho, we still get one here.
The third camera has an ultra-wide lens, which is arguably more useful than an optical zoom if you want to be able to compose different-looking and creative images.
So, are these cameras any good? The Honor Magic 2 is not a photographic genius like the Huawei Mate 20 Pro, but it is a trooper that can go head-to-head with any phone at the price. A reminder: it's around £600, not £900.
The software boosts the dynamic range nicely, performance at night is usually good given the price and lack of true OIS, and shooting feels pretty snappy.
Despite there not actually being a 2x camera on the back, the Magic 2 does have a 2x mode in the app which offers a reasonable impersonation of a "real" one too.
Software weirdness crops up in the camera again, but you can thankfully ignore it. The Magic 2 has an AR mode that lets you paste what look like 3D JPRG characters onto your shots. Oh, and unicorns. And young ladies in dresses who look like they're heading to a school prom. Perhaps this stuff goes down a storm in China.
There are some pretty advanced filters for the selfie camera, which can take sharp and detailed portraits, and block out the background with funky backgrounds.
They are ultra-stylised, of course, with none of the subtlety of an iPhone XS's, but are fun to play with. And not creepy, now the beauty mode no longer whitens your skin. Phew.
Battery life: charge the way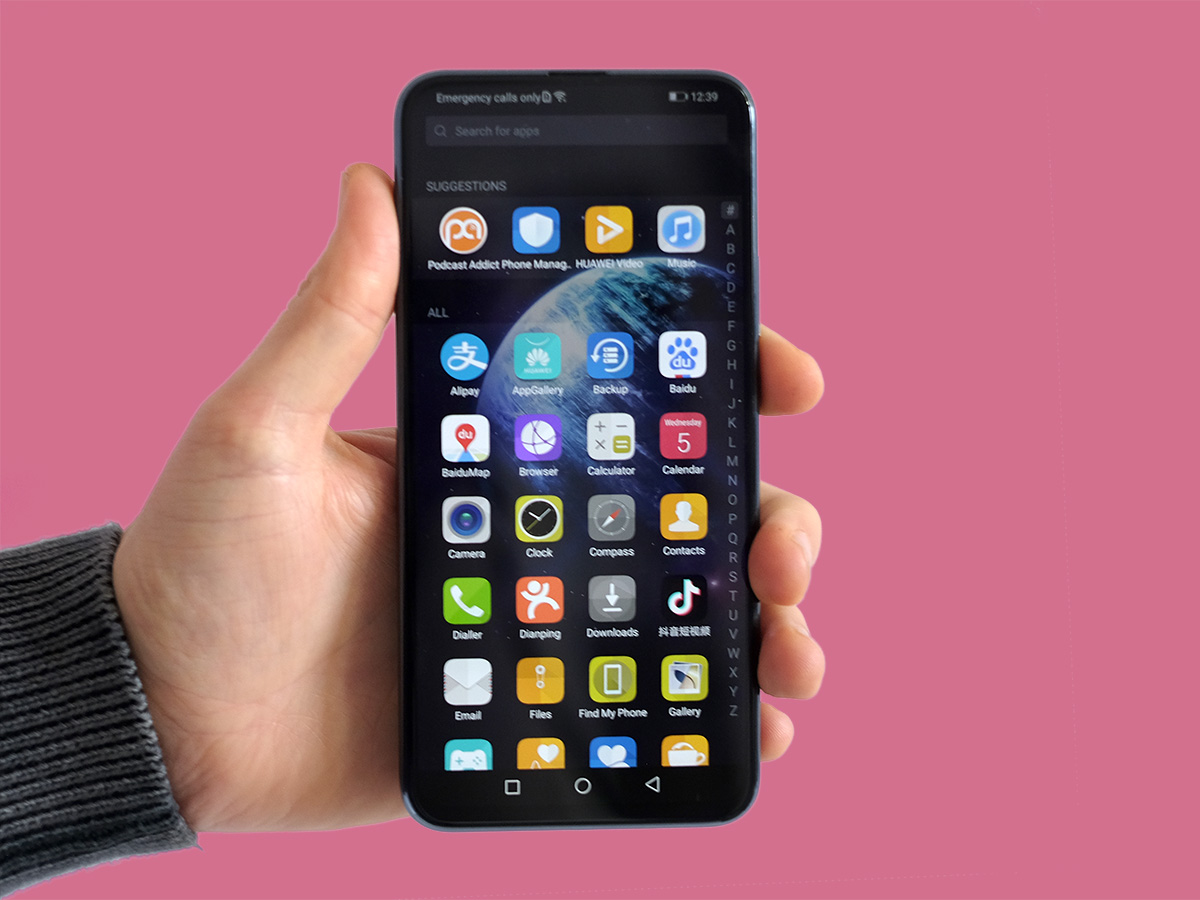 The Honor Magic 2 has a 3500mAh battery, which is around the capacity you'd expect for a phone this size, but not quite a match for the 3700mAh OnePlus 6T or 4200mAh Huawei Mate 20 Pro.
Does it last a day? Sure it lasts a day, you just don't get quite as much buffer on day two if you forget to charge the battery overnight.
You'll only use it like a normal phone after putting a good few hours into making it feel like one designed for the UK, but if you're going to buy a Magic 2, why wouldn't you put the effort in?
In the box you get one of Huawei's super-powered 40W chargers. Back in the day, we had to make do with 5W.
This monster gets you from flat to full in about 90 minutes. It's snappy, but ultimately comparable with other fast-charge phones. As in the OnePlus 6T, there's no wireless charging, but it'd seem dismally slow next to the quick charger anyway.
Honor Magic 2 Verdict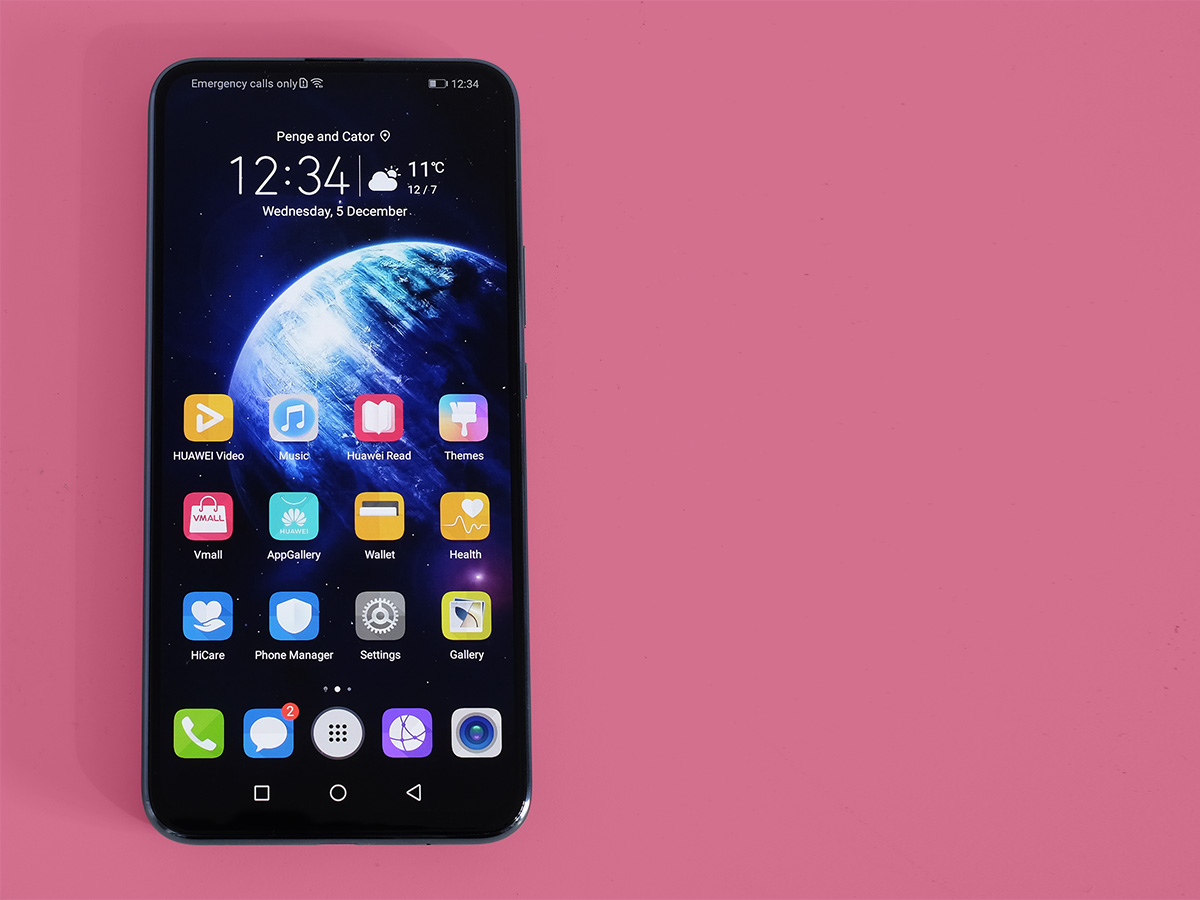 Love a weirdo phone? The Honor Magic 2 is outwardly experimental in a manner you don't see too often. What results is a notch-less look and a built-in stress toy, its slider mechanism.
Given how useful this screen style is for games, it's a shame the Magic 2 doesn't actually have as much graphics grunt as the lower-cost OnePlus 6T. But let's not over-think this one. This phone is here because it's different.
UK buyers need to think carefully before buying, though, as the Magic 2's software is not made for us, and you need to put a good chunk of work in to make it seem, well, normal.
Oddball hardware can be fun. Oddball software? Less so.
Stuff Says…
The Magic 2 is quirky but it's not for everyone, and the software is a pain, but it shows you what a notch-free future looks like
Good Stuff
Display packed
Decent camera setup
Bad Stuff
A little heavy
No headphone jack
Gaming performance not as good as the OnePlus 6T's