Honor Watch Magic review
Features galore make this one to consider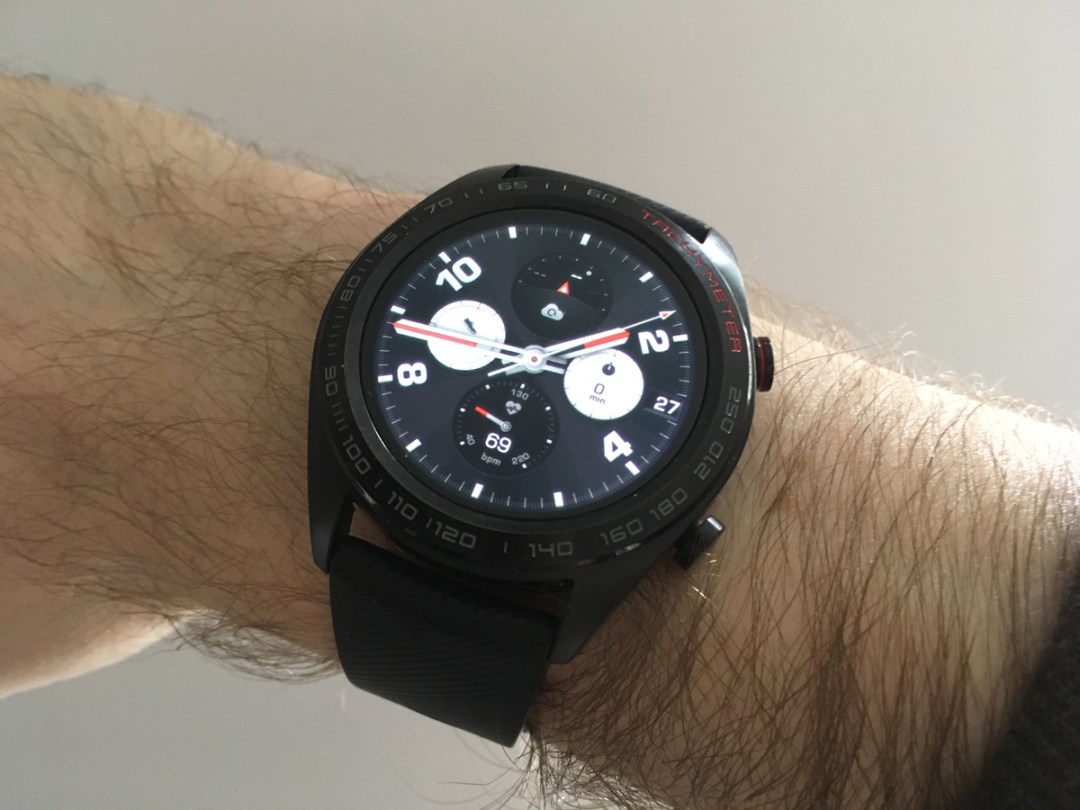 Honor is the budget offshoot of Chinese smartphone goliath Huawei, and this is its first smartwatch. With a colour screen, smartphone notifications and fitness tracking smarts, it's pitched somewhere around the now similarly-priced Garmin Vivoactive 3.
And on paper, it looks to give Garmin a run for its money. There's GPS onboard, NFC, waterproofing up to 50m, a heart rate monitor, and a whopping seven-day battery life. It even comes bundled with a wireless charger.
Impressive, on paper at least. But as we all know, there's a lot more to wearables than what's on the spec sheet. We strapped one on to see how it fares.
Design and build: Active wear for your wrist
With its plastic strap and red accents, it's not going to be mistaken for a Rolex. But then we wouldn't expect it to, not for £179. Anyway, this sports-focussed watch is a different proposition – more Action Man than man about town.
Though there is a silver version with an Italian cowhide strap, if you want it to look a little smarter. Like a lot of smartwatches, you can swap the strap quickly and easily, letting you customise its look.
If you think it looks familiar, you're not wrong. Its design is very similar to the Huawei Watch GT, though the Watch Magic is a little slimmer. There's also a version called the Honor Watch Dream – it's the same watch but with smaller straps. Which might be worth a look for the smaller of wrist.
You interact with the watch using the two buttons on the side and the touchscreen. And on the back is a heart rate monitor for keeping tabs on your pulse.
Overall, it's not going to draw any admiring stares. But it's a perfectly functional and inoffensive look. And at this price, that's all you can really ask for.
Screen and interface: See the Lite
The AMOLED screen has a resolution of 390 x 390 pixels, which might seem a bit underwhelming, but not when you consider it's only 1.2in large. It's bright and clear and easy to read at a glance, which is handy when you're huffing and puffing your way through a run.
It runs LiteOS, much like the Huawei Watch GT, rather than Google's Wear OS. This puts activity at the heart of the device, with easy access to your step count, activity levels and heart rate. Though you can swipe up to see messages from your phone too.
It's pretty responsive, if a little laggy when scrolling through long lists of features or activities. Hopefully that can be fixed with a simple software update.
It comes with a choice of nine watch faces, including those themed around weather, your heart rate and exercise rings. Though there are no third-party apps, so you can't download extras as you can with a Garmin or Apple Watch. It's a minor niggle here, but could be more of a dealbreaker for sporty types in search of their favourite fitness-tracking app.
On one day, we did have a rather major problem: the watch refused to sync with our phone. A restart didn't remedy it, neither did forcing our phone to forget the device from the Bluetooth menu. But the next day it worked fine. It was a one-off – the rest of our testing time went without a hitch – but it's something to be aware of nonetheless.
Features: Packed like a gym in January
There might not be third-party apps like Strava or MapMyRun, but this watch still has plenty to offer fitness fans. It tracks running (courses, indoor and outdoor), walking, climbing, cycling (indoor and outdoor), swimming (pool and open water) and "other" which we took to mean anything not covered by the above like weightlifting, pilates, yoga and fitness classes. Phew. It's tiring just going through them all.
And generally, it performs very well, matching our favourite Garmin for stats on both swimming and running. (Like other smartwatches, its touchscreen doesn't work well when wet, so make sure you start your swim session before you get in the pool.)
You get a ton of stats on each activity too. After a run, we could see distance covered, duration, calories burned, average pace, average speed, maximum speed, number of steps, average cadence, average stride length, three stats for elevation, our heart rate throughout the exercise along with time spent in each heart rate zone, plus graphs for cadence, pace and altitude and a measure of our VO2max.
Again, phew.
Swimming is equally impressive, with stats like stroke count, stroke type, SWOLF and average pace.
The one weak area is the "other" category, which only tells you your heart rate, duration and calories burned. It would really make sense to have different modes for yoga, pilates, weights, circuits and the like. But maybe that's asking a bit much at this price.
You can set a target for each workout, which is a nice feature. So if you want to swim 40 length, or burn 200 calories on a run, just tell it and it'll buzz when you hit that target. It saves constantly checking the watch throughout the workout (the exercise equivalent of "are we there yet?").
Unfortunately, Huawei Health – the app you use to sync all your exercise data to your phone – leaves a bit to be desired. It's not short of data, and gives you extras like drawing a GPS map of where you ran. But it's not very intuitive to use. Here's hoping a redesign is on the cards.
Away from the sports and activity side you get plenty of extras like breathing exercises to calm you down, sleep tracking, a barometer, compass, weather reports, messages from your smartphone and so on. It's an impressive feature set that wouldn't look out of place on a pricier model.
Battery life: Marathon not a sprint
Honor claims the battery lasts seven days before needing a recharge. That's an age in the world of smartwatches (remember: the Apple Watch still doesn't come with sleep tracking precisely because its battery won't last through the night). So how does Honor's claim hold up?
True-ish. Ours lasted five and a half days (which is longer than a lot of smartwatches we've tried), including using it for one run, one swim and one weights session. But most of that time we didn't have messages pushed from our phone to the watch. Theoretically, if you used it only to tell the time, it could probably last the quoted week before needing juicing up. But who's buying a smartwatch just to tell the time?
If you use it for lots of GPS-hogging activities like outdoor running and cycling, you can expect it to last a lot less than a week.
You charge it using the wireless charger that comes bundled in the box. While not truly wireless (it needs to be plugged in to draw power), it lets you just plonk the watch on it to juice it up, which is much easier than fiddling around plugging in the watch itself. We weren't expecting a wireless charger to be included at this price, so kudos, Honor.
The watch charges pretty quickly too (one of the advantages of having a smaller battery). As soon as we plugged it in, it registered 22 per cent of battery life, despite being completely depleted the night before. It was fully charged in around 40 minutes.
Honor Watch Magic verdict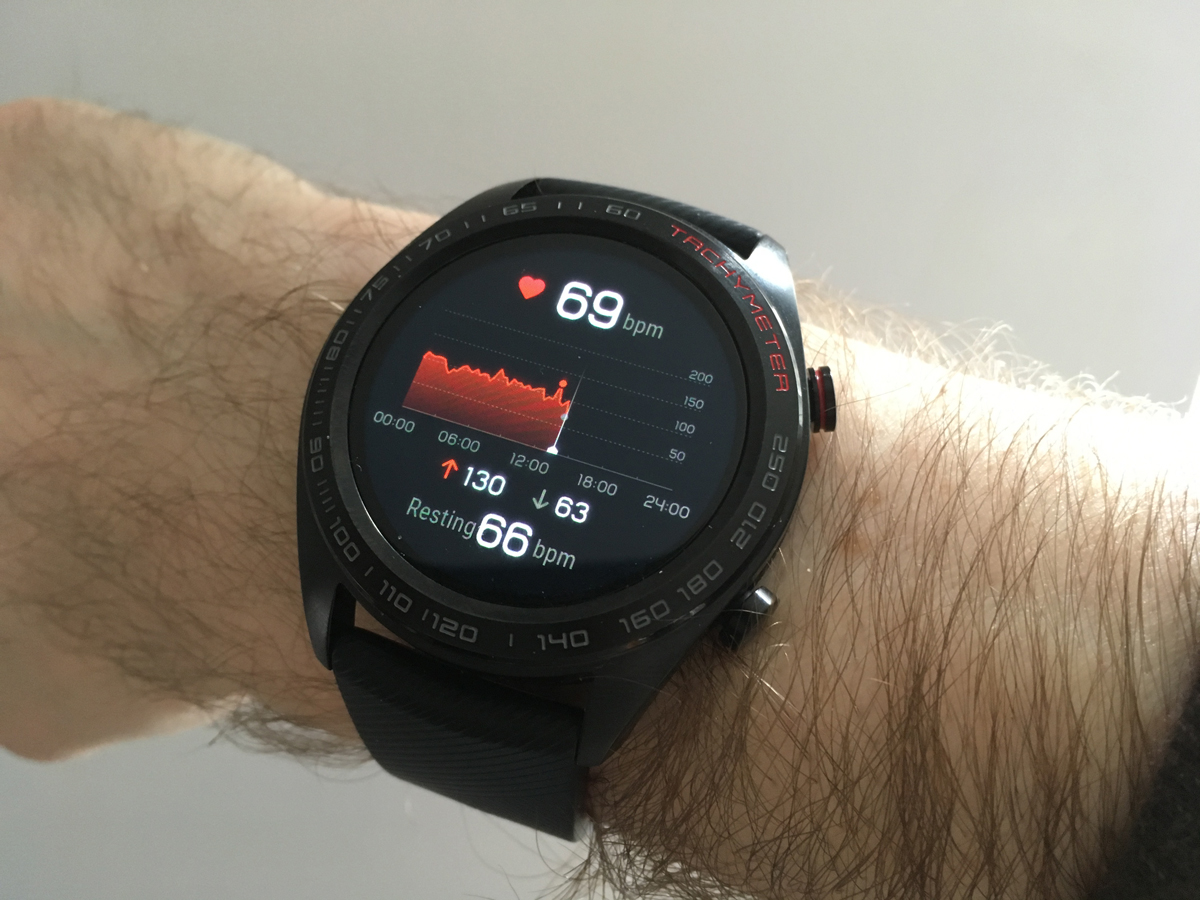 There's a lot to like about the Honor Watch Magic. It offers all of the features you would expect at this price, and more. The menu is simple to navigate and there are enough straps for you to make the watch your own.
But it's not all roses. Its looks might be a bit utilitarian for some, and the lack of third-party apps could be a sticking point, especially if you have years of data stored on your favourite running app. We also had the odd issue with the LiteOS operating system – it lagged scrolling through long menus and wouldn't sync with our phone on one occasion.
Hopefully these kinks can be ironed out in the near future, and the Huawei Health app given a redesign. Then this will really be a mid-range smartwatch to reckon with.
Stuff Says…
An impressive debut from Honor, with enough features to satisfy most smartwatch fans
Good Stuff
Great activity tracking
Long battery life
Simple menu
Bad Stuff
Poor app
Some usability issues
No third-party apps