HTC U Ultra review
This all-glass smartphone is seriously pretty. Just don't drop it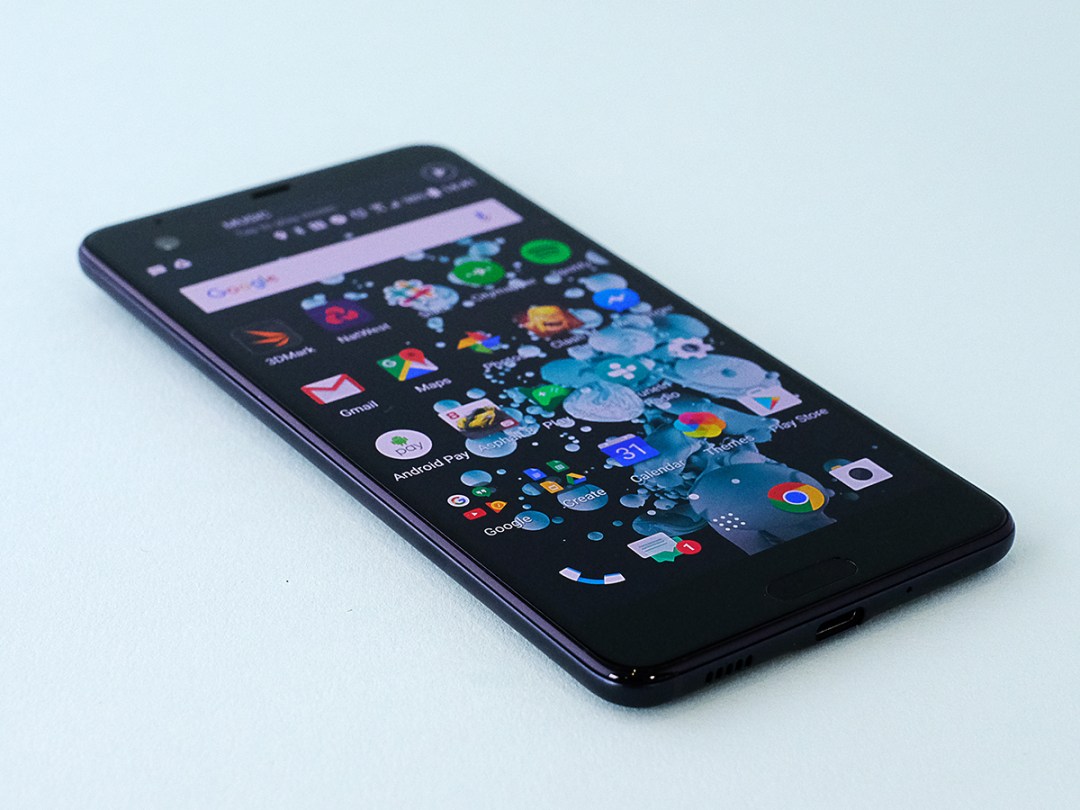 If ever you need proof that necessity is the mother of all invention, then take a look at the HTC U Ultra.
HTC used to be famous for its metal phones, then everyone else decided to make them too. So it's made a phone that's almost entirely glass instead. And it looks awesome.
Sure, there's more to the U Ultra than its sumptuous design. It's the first phone you can buy in the UK with two screens: one being a gigantic 5.7in affair, the other a thin 2.05in strip for instant notifications-related gratification. It's also got HTC's artificially intelligent Sense Companion ticking away under its hood.
They're nice touches for sure, but the Ultra is really a uniquely handsome Android phone that stands out for its bold aesthetic above anything else. And do you know what? I'm very much OK with that.
HTC U Ultra design: A glass masterpiece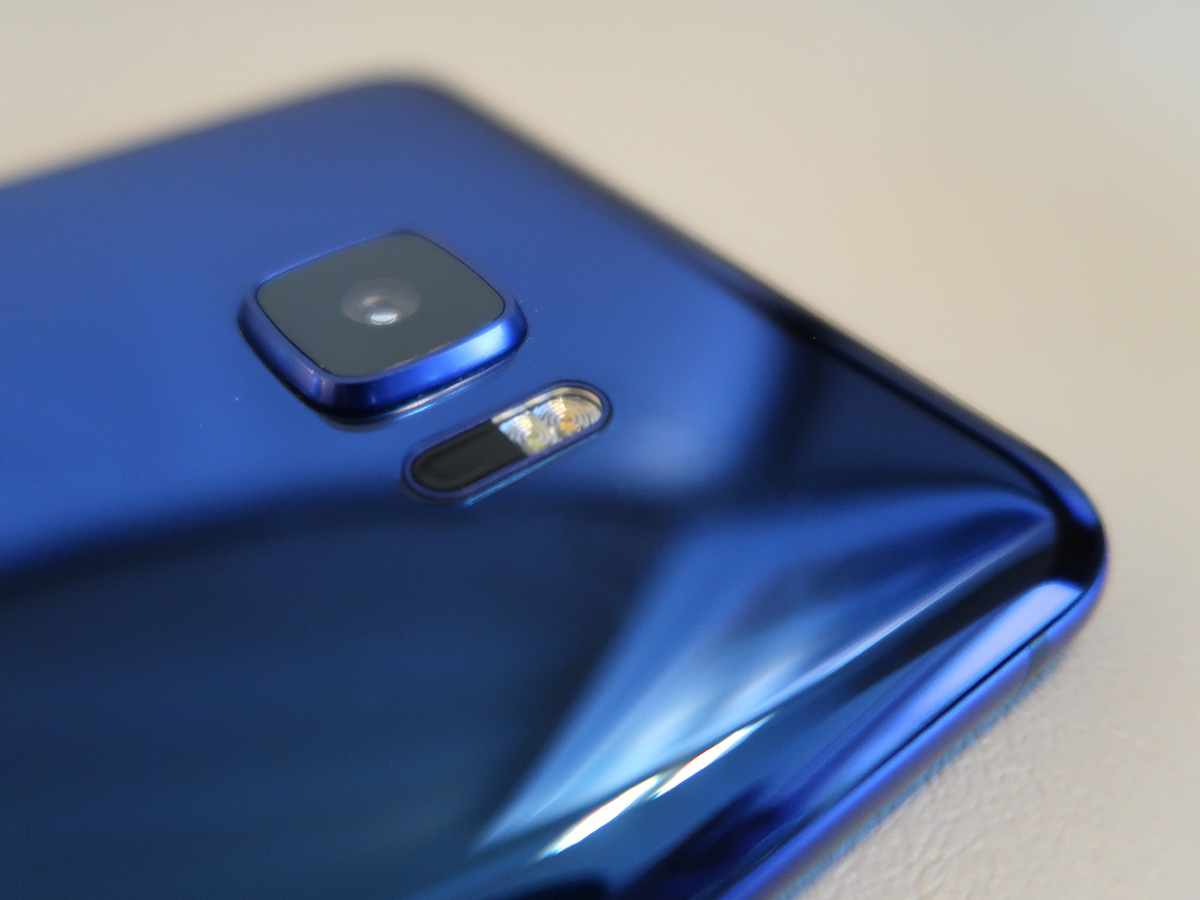 There's a reason that the HTC U Ultra looks the way it does, and you can kind of blame the iPhone 6. Before that slab of aluminium brilliance, HTC was pretty much out on its own in making all-metal handsets. Then its thunder was thoroughly stolen and everyone lost a lot of interest in its subsequent One M9 and HTC 10 flagships.
The (almost) all-glass U Ultra is an obvious way to stand out again. And boy does it get the job done.
When I first saw the U Ultra I didn't quite know what to make of it. There have been similar phones before – Samsung's Galaxy S7 and S7 Edge both have flat glass backs – but this HTC is different. Its back is curved on to the phone's four corners so it looks as though the device has been built as a whole rather than by slapping several different parts together. Even more significantly, the U Ultra's glass has been ionised so that even its black edition changes colour according to the light around you. It's an effect that's difficult to describe, but pick up the handset yourself and its subtle shimmers and reflections are sure to set your heart aflutter.
I really, really like it but the U Ultra's unique make-up won't be for everyone. Not least because it's ridiculously prone to smudges and – newsflash! – glass shatters. If you drop this thing then gravity will not be kind to it, even though HTC says it'll survive a fall of about a metre. So the sensible thing to do is get a case that'll cover up this vulnerability, but clearly that's a less than ideal solution as it means you don't then get to gaze on every inch of its loveliness.
As for the rest of its design, this phone is pretty much identical to any Android right now. Its 170g weight barely registers in your hands. At 8mm thin, it's a slight device, but not so much that it feels insubstantial. And its metal frame accommodates a power button, volume rocker, nano sim and microSD card slot, and a USB-C port. That's right, just like the iPhone 7 this handset has no headphone jack – but we'll chat more about that later.
HTC U Ultra main display: Big, but not bezel-less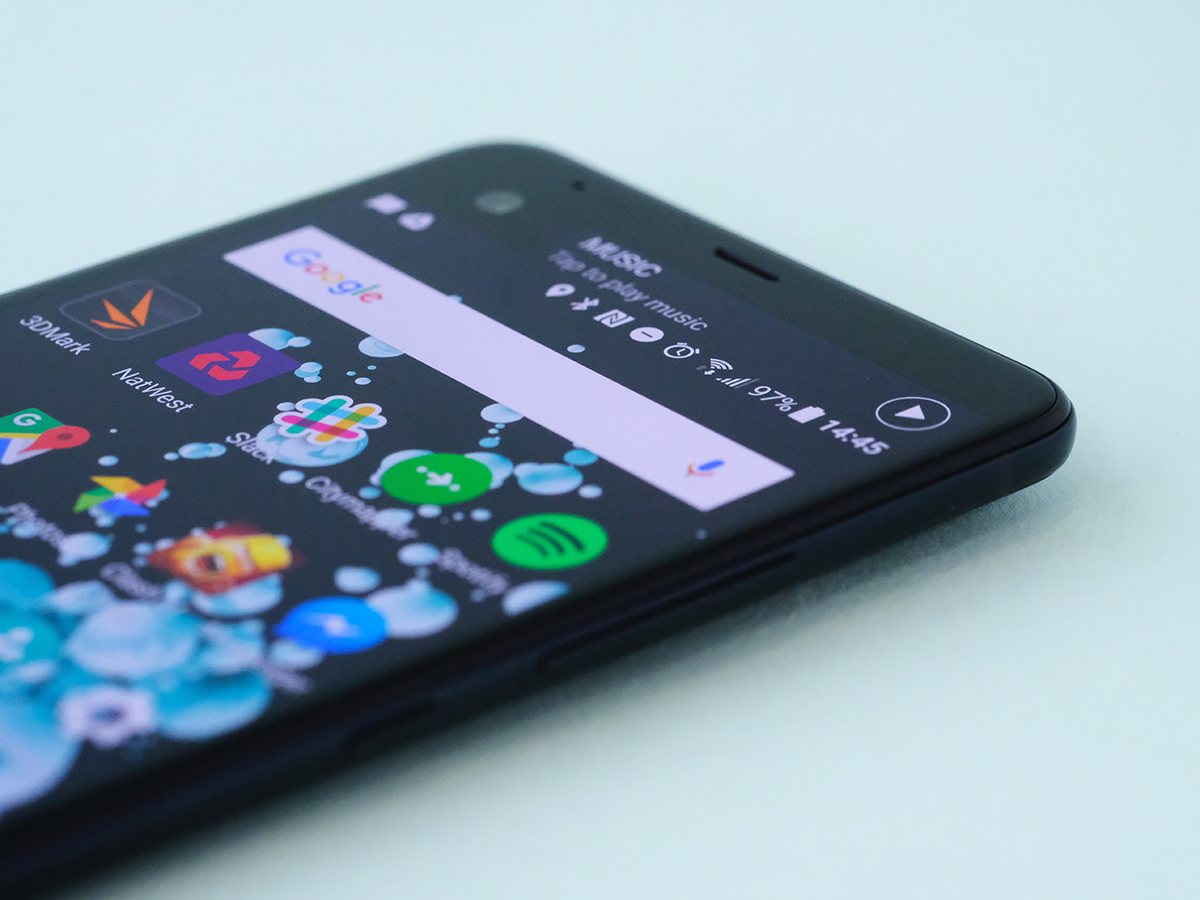 So what makes the HTC U Ultra different is its glass design and two displays. And even though it's the smaller screen in this pairing that's really interesting, the bigger 5.7in panel is quite something.
A couple of years ago, you'd think a screen this size would be simply too huge. Nowadays it's a real boon. The more YouTube, Instagram and Netflix we consume on our phones, the more it makes sense to have a generous Quad HD screen to enhance that experience. You certainly won't catch yourself squinting at the U Ultra anytime soon.
Even though it's technically a beast of a device, you don't feel that way when using it thanks to its curved back and slender build. You can't really use this HTC one-handed, but nor is it a strain to hold and handle.
How does it look? A generous 1440 x 2560 resolution – that's roughly 513 pixels per inch – means that you're treated to visuals with plenty of punch and vibrancy. The latest trailer for Zelda: Breath of the Wild had us quivering in anticipation, while football highlights on Match of the Day 2 were suitably sharp. Since this is an LCD panel we're talking about – rather than the AMOLED screens you'll find in a Samsung – contrast could be better, but this isn't a major quibble. Of the big-screened phones you can buy, this is on par with the iPhone 7 Plus and Huawei Mate 9.
Still, it doesn't have the wow factor of the Xiaomi's Mi Mix 6.4in bezel-less display. If you want to own the future of smartphones, then its incredible 91.3% screen-to-body ratio is the shape of phones to come. The U Ultra is more a reflection of the best they can do right now.
HTC U Ultra secondary screen: The good kind of gimmick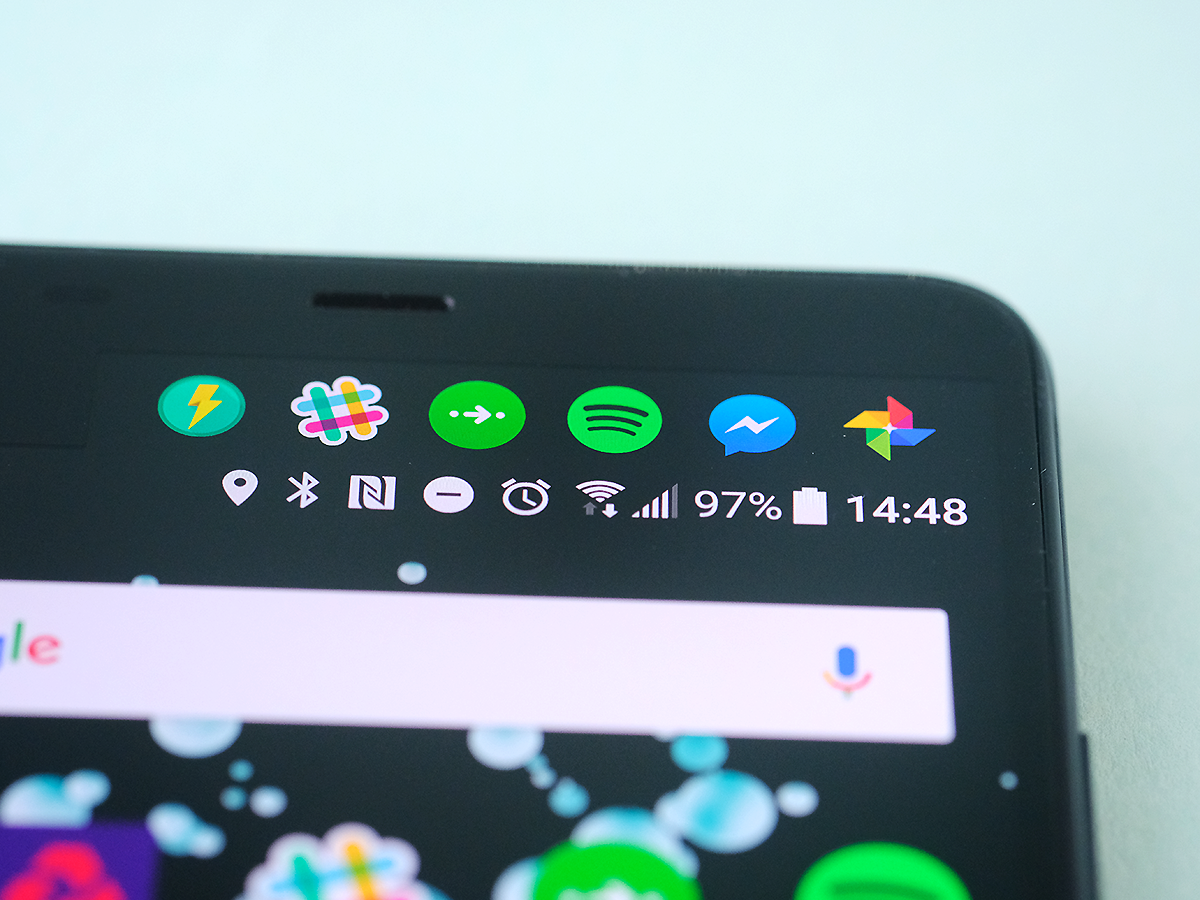 So how about that secondary display then? On first impressions, the 2.05in strip that sits on top of the U Ultra's main 5.7in screen screams of gimmickry – just as the LG V20's does. While it's certainly not essential, I've used it more than I expected to.
In essence, this is because it works with third-party apps. Always-on screens were all the rage last year, with handsets such as Samsung's Galaxy S7 and the LG G5 constantly showing you the time and some notifications. As useful as that sounds, no-one really nailed the concept due a combination of so-so readability, limited usage scenarios and app support.
Although the U Ultra's secondary screen isn't always-on – it wakes up when you get a notification or flip your phone up – it does a much better job of the same idea without proving a huge drain on battery life. Its 160 x 1040 resolution ensures you can always read what's onscreen and HTC has designed the thing to work with all the apps you'd want. That means WhatsApp, Facebook Messenger, Gmail and many more.
If you get sent a short text, you can read the whole thing without unlocking your phone. It's the same routine that you get with a smartwatch, only it won't cost you an extra £300 in addition to the price of your phone.
That's not all this secondary screen can do either. When your U Ultra is unlocked it'll show you upcoming calendar events, reminders you've set yourself and a 12-hour weather forecast for your location, among other things. It's also meant to work hand-in-hand with HTC's new Sense Companion, but I'm not so sure about that one.
HTC U Ultra Android and Sense Companion: Smart enough
As with last year's HTC 10, the U Ultra runs on a relatively uncluttered version of Android. In this instance it's Android 7.0 Nougat, the operating system that first launched via the Google Pixel and should now ship as standard on the vast majority of Google-powered phones in 2017.
Android has been in good shape for some time now and its latest incarnation does little to rock the boat while introducing a few welcome new features. Chief among these are the ability to run apps in a split-screen mode, a renewed notifications centre and an improved Doze mode that'll save on battery life whenever your screen is turned off. It's that split-screened mode that'll come in most handy on a phone of the Ultra's size though.
As for Google Assistant? That voice-based artificially intelligent know-it-all is sticking to Google's Pixel and Pixel XL phones for now, meaning U Ultra owners will have to settle for the decent enough Google Now if they want local restaurant recommendations and the like without having to manually search for them. That's no great loss really and, according to HTC, the U Ultra will be getting Google Assistant and Android 7.1 at an unspecified point in the future.
Plus HTC is already bundling its own artificially intelligent Sense Companion in with the U Ultra. Although if I'm totally honest, I don't really understand what it does.
HTC claims the software is supposed to is to smarten up how your phone works on a day-to-day basis. So the way the Sense Companion was explained to us was as an added brain for your phone that'll check your calendar and monitor your battery to make sure it has the juice to survive a late one, tell you to leave for work early if the trains are borked and learn who your real friends are so its notifications actually count for something.
If that has all being going on in the short-ish amount of time I've been using the U Ultra, then I haven't noticed it. In fairness, the whole principle of an AI assistant is that it learns your behaviour and a few days isn't enough time for that to happen. I'll be updating this review soon with a more definitive verdict on the Sense Companion's day-to-day impact.
HTC U Ultra power: Plenty of it
Look past its swish new build and you'll find the U Ultra essentially has the same internals as the Google Pixel, which was also manufactured by HTC. It's got the same Snapdragon 821 processor and 4GB that powered the Pixel and the same 12MP rear-facing camera as well.
When it comes to processing power there's a more recent Snapdragon 835 kicking around that should ensure Android phones out later this year are even faster and more economical than ever before. Given they're plenty fast and economical already, I can't muster the strength of enthusiasm to be annoyed about its absence from the U Ultra. Nor is this something you should be fussed about either.
The Pixel is one of the most powerful phones you can buy and the same goes for the Ultra. It chomps through graphically demanding games such as 3D racer Asphalt 8 and won't break a sweat for your everyday multitasking across Google Docs, Twitter and the like. We say this almost everytime we review a smartphone nowadays, but it bares repeating: speed doesn't matter anymore. Until phone-makers go all-in on VR or 4K performance, then you can throw pretty much anything at your phone and it'll handle it no problem.
HTC U Ultra battery life: Par for the Android course
It's a similar story with battery life. Most top-end Androids will now last for about a day and a half, and offer fast charging so you've got less chance of being caught short. From what we've seen so far that's the same story with the U Ultra.
We've pummeled its 3000mAh battery with some hefty downloads, video streaming and gaming apps and still managed to muster a full day out of this HTC. With a lighter touch it should be able to kick on to around that day-and-a-half mark before the toll of powering a huge 5.7in screen sees it conk out. We'll be updating this review soon to make sure that's the case though.
In the meantime, we can confirm its fast-charger takes no prisoners, topping up 33% of your battery in 20 minutes. Plus, it takes just under two hours to hit the 100% marker as well. Impressive.
HTC U Ultra camera: behind the times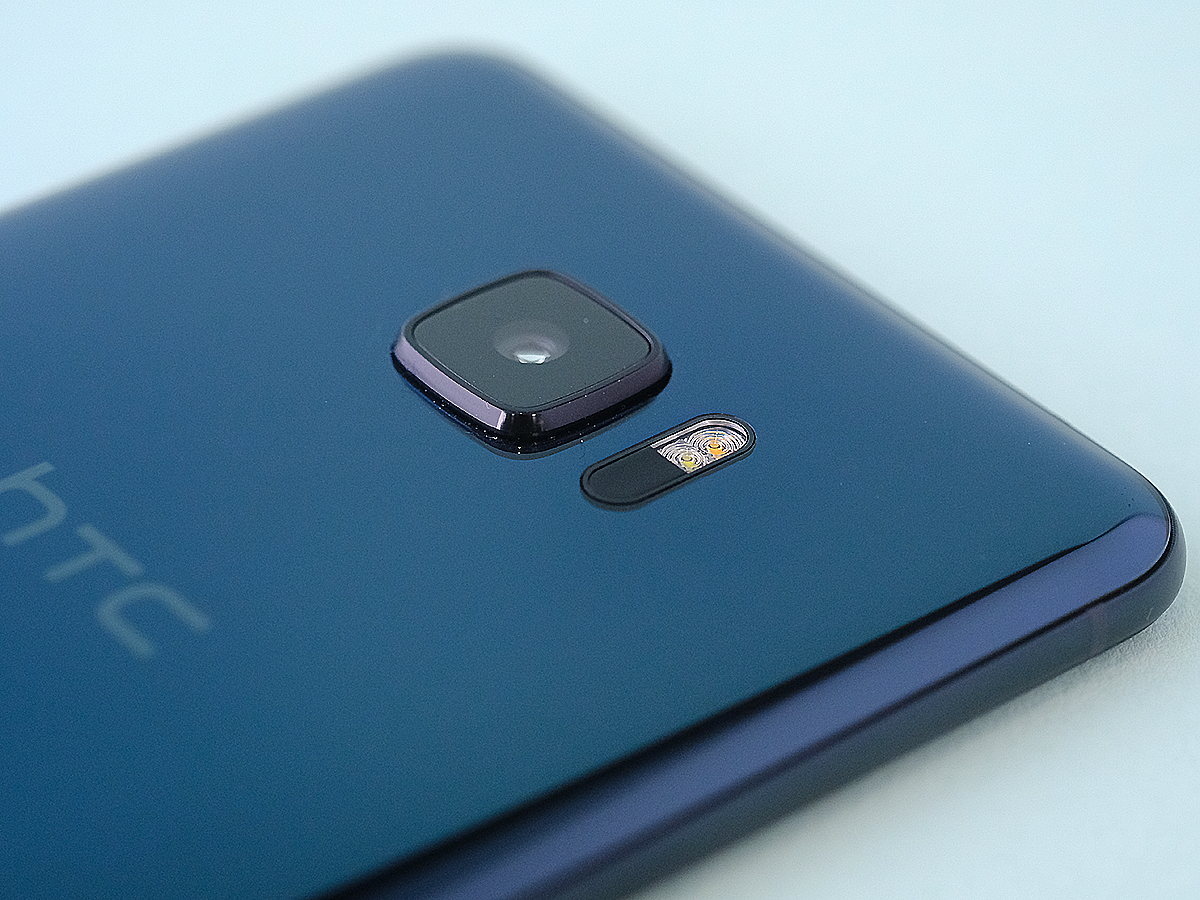 Not so long ago it was a hugely impressive feat for a smartphone's camera to take a great photo, instead of one that's merely good enough. Thanks to the iPhone 7, Samsung Galaxy S7 and Google Pixel we've been spoilt with some utterly sumptuous shots. So stepping back to a camera that's merely good feels like more of a regression than it actually is.
That's certainly the case with the HTC U Ultra, which can capture a respectable photo given the right conditions. On a brisk, cloudy day in Brockenhurst focusing was pretty much instant in the shots I took, with a a good amount of detail produced, even though the sky ended up looking up a lot more grey and ominous than it did in person.
When hit with low light the results are similarly… fine. There's a tolerable amount of graininess to photos and several red books on a shelf at home took on a more pink hue. If all you're after is a commemorative shot of your mates down the pub, then you won't be upset, but photo obsessives might end up a bit disappointed.
My guess is that this mediocrity has a lot to do with HTC's software, rather than being a hardware problem. Sure, this is (in all probability) the same 12MP sensor we saw on last year's HTC 10, but the HTC-made Google Pixel also used that setup to sterling effect.
Whatever the case, there's no denying the U Ultra's photos are uninspiring and this phone doesn't come with a dual-lens setup to compensate. Either the iPhone 7 Plus' zoom lens or the LG G5's wide-angle lens would have helped make up for the slightly lacklustre overall performance here, but it doesn't get any such treat. So really you're left with the worst of both worlds, as melodramatic as that sounds.
Selfies are a sunnier story, though. Given a couple of attempts, the Ultra's 16MP front-facing sensor delivers spot-on skin tones and it's not half bad at night either. At least, our facial hair wasn't reduced to the brown streak that lesser cameras capture.
When it comes to the U Ultra's cameras it's a real mixed bag, then. They're neither particularly impressive nor too much of a disappointment, which is fine when you assess the U Ultra in isolation. Set side by side with most other £500-plus phones, it ranks near the bottom of the pile.
HTC U Ultra Extras: no headphone jack, a couple of problems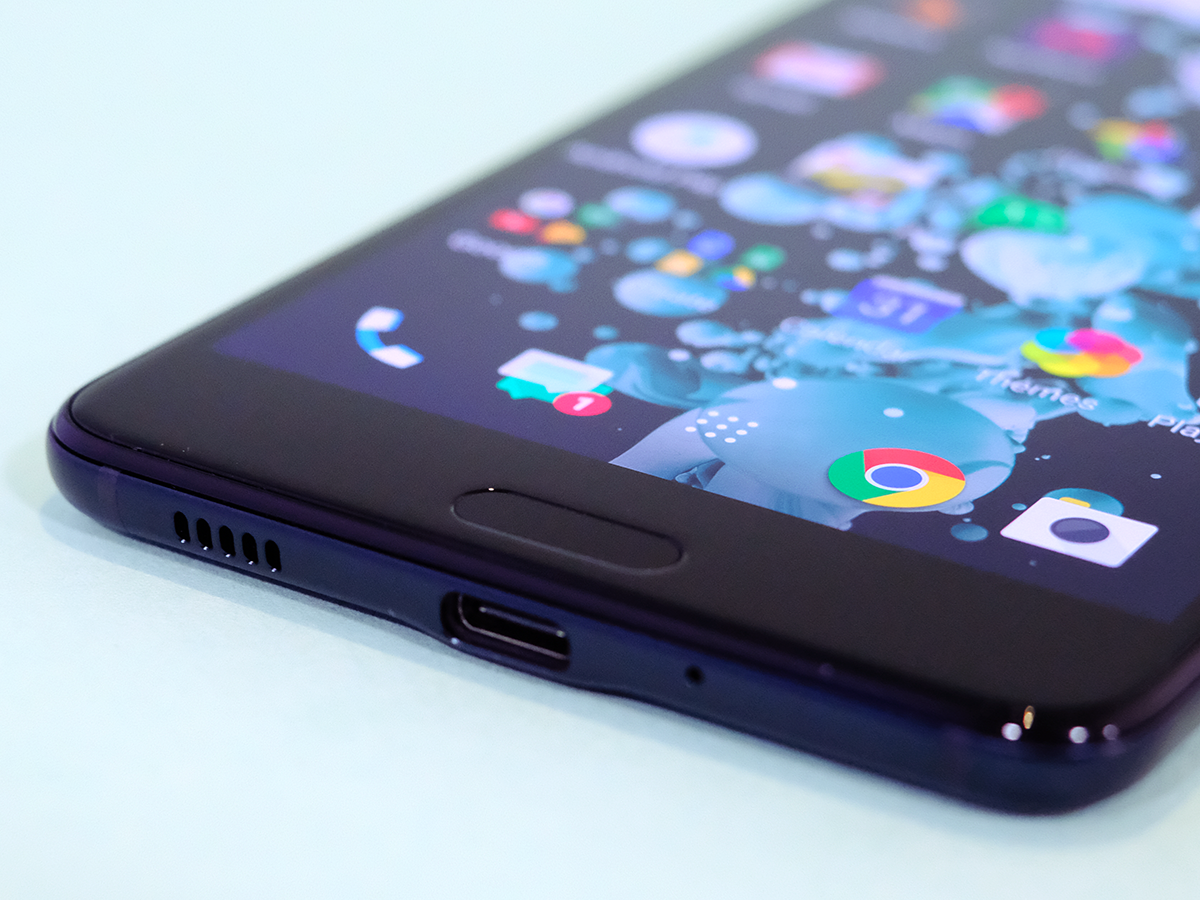 So what's left to talk about with the U Ultra? Firstly, its fingerprint scanner is front-facing, sitting just under the phone's screen, and works a treat. It's fast and accurate and that's all you need from it.
Secondly, you get a generous 64GB of internal storage to fill with photos, video and all the apps you please. That's double the amount you'll find in an iPhone 7 or Galaxy S7. Sweet.
Unfortunately, the HTC U Ultra's audio situation is a tad more complex. This phone doesn't have a 3.5mm headphone socket, so you're forced to use either USB-C or bluetooth headphones. HTC has bundled in a pair of the former and has built its USonic ear-analysing tech into the phone to fine-tune its audio performance. Impressively, this managed to eradicate nearly all bass and weightiness from Beach House' Myth, while Childish Gambino's Boogieman sounded tinny and distant. You can switch back to a 'normal' non-personalised audio profile, but the results aren't much better.
Overall, HTC's decision to drop the headphone socket from its phones is less forgivable than Apple's identical move. For starters, you don't get a 3.5mm-to-USB-C adapter bundled in with the U Ultra. Secondly, there's less choice when it comes to USB-C headphones than there is Lightning port headphones, and that choice isn't all that great in the first place. Finally, Bluetooth headphones are expensive and buying a new phone shouldn't force you to spend an extra £100 or so on a fresh pair of cans.
All in all, not having a headphone socket on the U Ultra is a big problem if you don't own a pair of Bluetooth headphones already.
HTC U Ultra competition: Android is a tough place to be right now
If you're looking to buy an expensive Android, then that phone has to be different enough to the £399 OnePlus 3T to justify the purchase. That's because the OnePlus can't be beaten for value or sheer workhorse-like power.
Still feel the urge to spend a few hundred more pounds? Then you should also bear in mind this is a weird time to be buying a new handset. Mobile World Congress is just around the corner and that means the likes of LG, Motorola and Nokia (yep, it's back) are about to announce their own latest devices. Plus, Samsung's S8 should be due around April as well.
Leaving aside the not-yet-released 2017 phones, the main competition comes from the Google Pixel XL and Samsung Galaxy S7 Edge. The Edge may be about to be old news, but that means its prices have taken a dive recently. It still looks fab, has one of the best cameras you can buy and offers a superb all-round performance.
I personally think the Pixel XL is overly expensive and looks rubbish. That said, its camera is a knockout and it delivers Google's vision for Android without any third-party interference. Still, Google's own plus-sized iPhone isn't as good as the actual iPhone 7 Plus.
So where does that leave the HTC U Ultra? For my money, it's the best-looking phone you can buy right now, but its camera isn't up there with rest of the Android flagships. How it ranks against the S7 Edge and Pixel XL depends on where your priorities lie.
HTC U Ultra verdict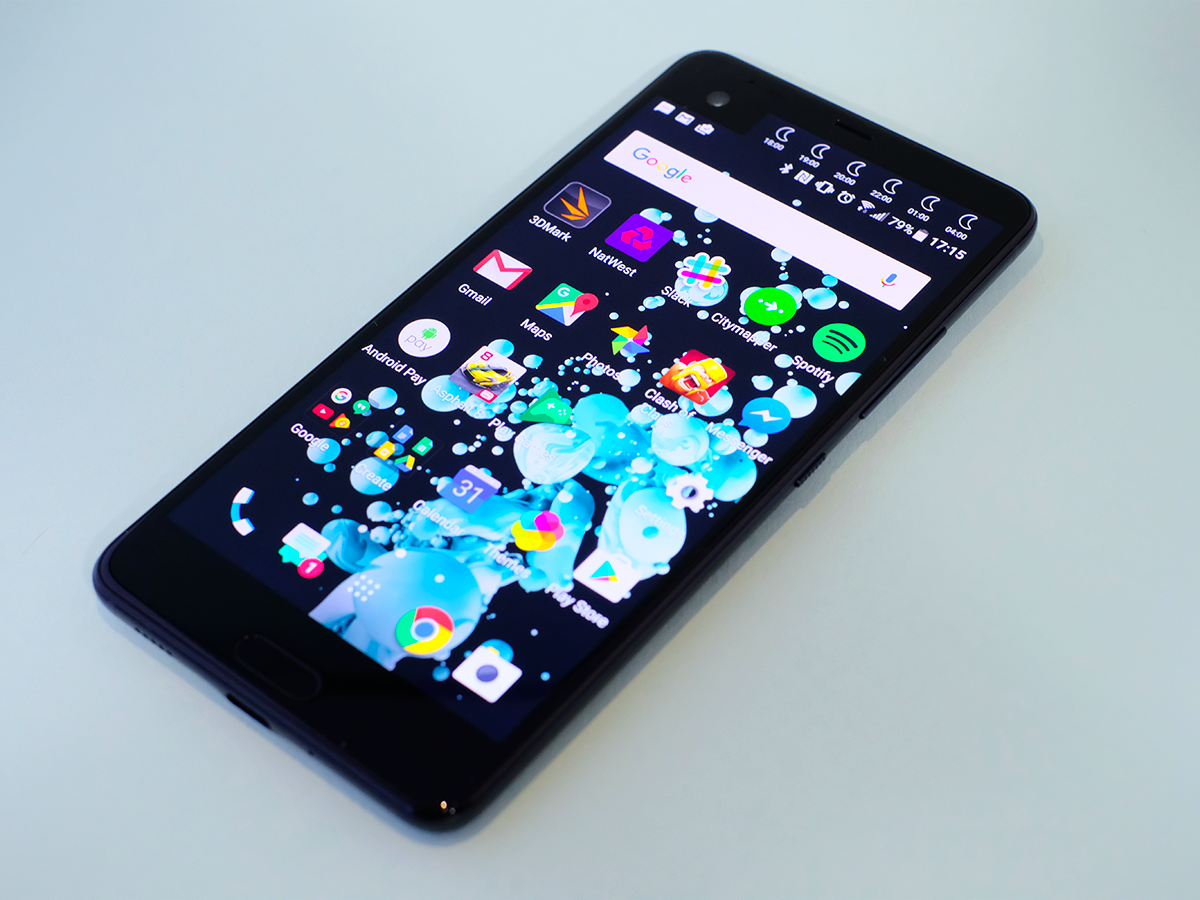 The HTC U Ultra is a gorgeous smartphone to behold. If all you want from a phone is for it to look good in your hands, then you cannot do better than this device. Even though you'll need to treat it carefully to avoid all manner of cracks, chips and smudges.
While the rest of this phone isn't quite so impressive, it's still a fundamentally good handset. Speed and battery life are both on par with what you'll get from other high-end Androids, and its dual screens are a well-tuned team. You can't beat 5.7in of real-estate when it comes binging Netflix on the train into work, while the Ultra's smaller secondary display does a decent job of juggling the myriad notifications you receive on the regular.
Its camera is similarly sound, but we've been spoilt recently for point-and-shoot smartphone snappers and the U Ultra doesn't impress in the same way as an iPhone, Pixel or Samsung S7. Skimping on a dual-camera setup feels like a big miss too, as does the lack of a headphone socket.
So beyond the physical, there's not a huge amount that makes the HTC U Ultra distinct. It's a good job we're vain at heart then.
Buy the HTC U Ultra SIM free here with Amazon
Stuff Says…
HTC's glass smartphone is a stunner to look at and almost as lovely to live with
Good Stuff
Glass design is a stunning
Two-screen setup impresses
Battery life is good
Bad Stuff
No dual cameras
No headphone socket
Sense Companion is confusing