Huawei Fit review
Can Huawei's fitness disc mix it up with the big guns?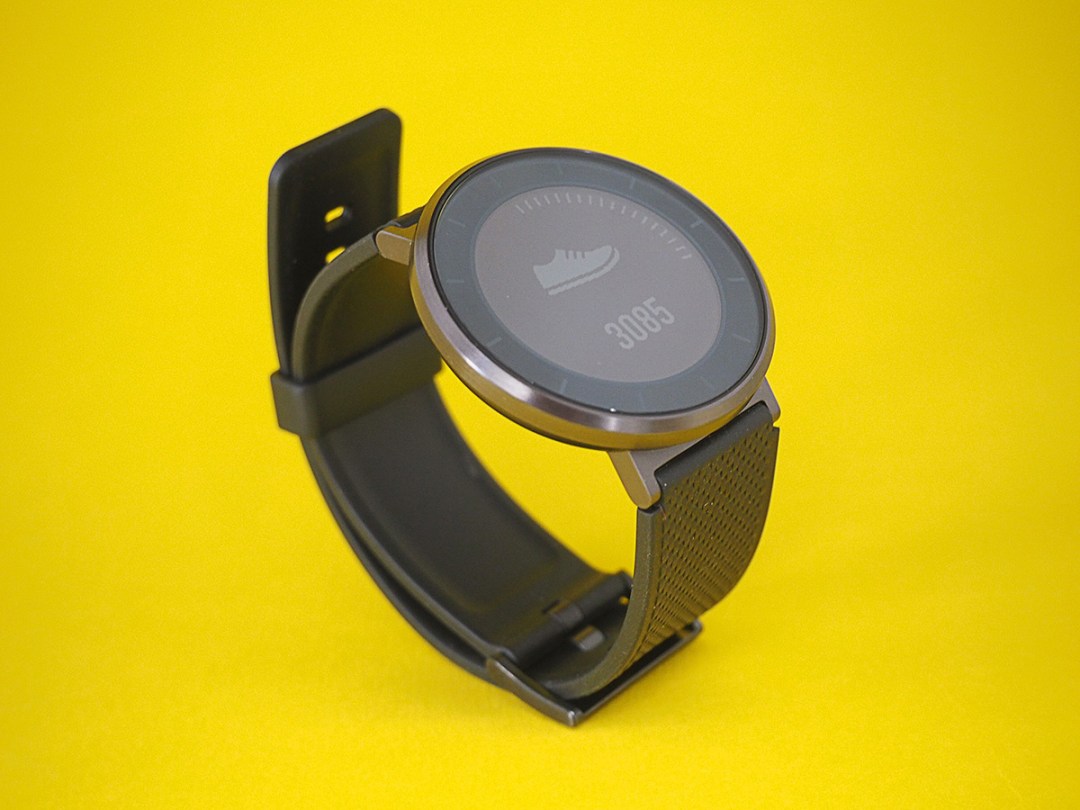 Is it worth having a fitness tracker at all if it doesn't support every form of activity?
For some, the answer will be no – and they'll look to the likes of the Garmin Forerunner series to get their tracking fix.
Others, though, are happy to have something a little simpler, that does basic notification alerts and general tracking without an excess of stats and specifics.
For those people, Huawei has waded into an already crowded arena and thrown its Fit watch into the mix.
Does it achieve the perfect blend of subtlety and smarts? Read on to find out.
Huawei fit review: Design
Strapping on the Fit, it feels like a well-made bit of kit that's been hewn for a singular purpose. The bundled – and interchangeable – rubber strap is comfortable even when kept tight for a good heart rate reading, while the shell itself sits low enough on the wrist not to be a nuisance.
In fact, at first glance, the full-round Fit is one of the better looking fitness trackers out there. The bezel-to-display ratio puts the Fit much closer to a traditional watch than many an activity machine, with its disc frontage occupying a small enough space to be wearable 24/7.
And, thanks to waterproofing, you could well do just that. The Huawei Fit is genuinely comfortable enough to keep on all the time – whether in the shower or sleeping.
Gorilla Glass 3 on the face means it'll take a knock, too, and the device doesn't feel like it'll conk out at the first sign of trouble.
Huawei fit review: Interface and usability
Frustratingly, though, Huawei hasn't transformed those looks into usability. The LCD touch-screen is just too small to be intuitive and, despite begging to be a cool touch interface (Misfit Vapor-style), that bezel serves no purpose beyond being stylish.
Throw in an absence of any physical buttons, on top of a frequently clunky software offering, and you're left with a device that just isn't as fluid as it should be. Sure, the OS looks pretty on the e-Ink screen, but slow animations and a slight touch lag make the whole process of using the Fit feel sluggish.
A menu hierarchy that often seems illogical doesn't help matters. Scrolling up and down cycles through options, with a tap selecting the current item, while swiping left scrolls back through to the main screen.
This combination of taps and swipes – and the animations that go with them – quite quickly becomes an annoyance, as swiping right to move through screens would be much more intuitive than tapping. The screen often misses or misinterprets attempted swipes, too.
Sure, there are a few neat additions that smooth things out – flicking your wrist, for example, wakes and illuminates the display – but there's no escaping that the Fit just isn't as enjoyable to interact with as something like the Fitbit Blaze.
Huawei fit review: Tracking modes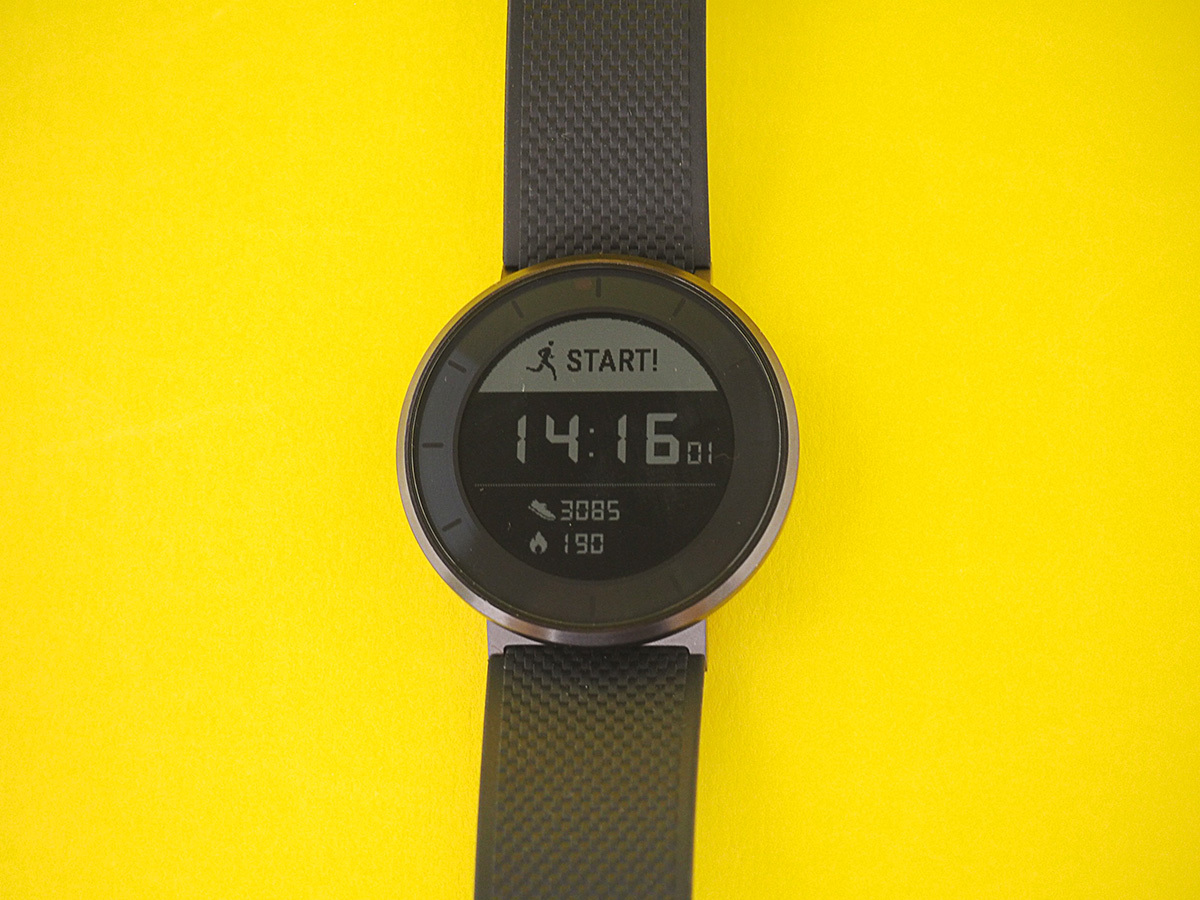 Things are a little better when it comes to actually tracking – though far from perfect.
Huawei claims that the Fit is a multi-sport machine, but with modes for running, cycling swimming and walking only – alongside a treadmill option – there are holes in its coverage. Anything outside of these, such as a five-a-side session or a triathlon, will have to be tracked as something else.
The lack of a generic tracking mode feels like an odd omission and means that other sports will need GPS, otherwise the Fit tries and fails to find your steps. Attempting to use the running mode to track a skiing session, for example, led to too few steps being registered and my progress being wiped.
Still, for the modes it does track the Fit is decent enough to use. On a run, for example, the data is put front and centre, with distance, calories, pace and more displayed on a cyclable reel in the centre, sandwiched between live heart rate and the time.
There's no escaping that the screen feels too small when active, though. While it's just big enough to read, changing the display requires a swipe (or several) and this is both fiddly and, when on a bike, occasionally dangerous because it always takes more than one attempt.
Targets – such as fat loss – do a little to redeem the Fit's fitness efforts, helping you hit cardio zones and pace your workout. The problem, though, is accuracy.
Huawei fit review: Sensors and accuracy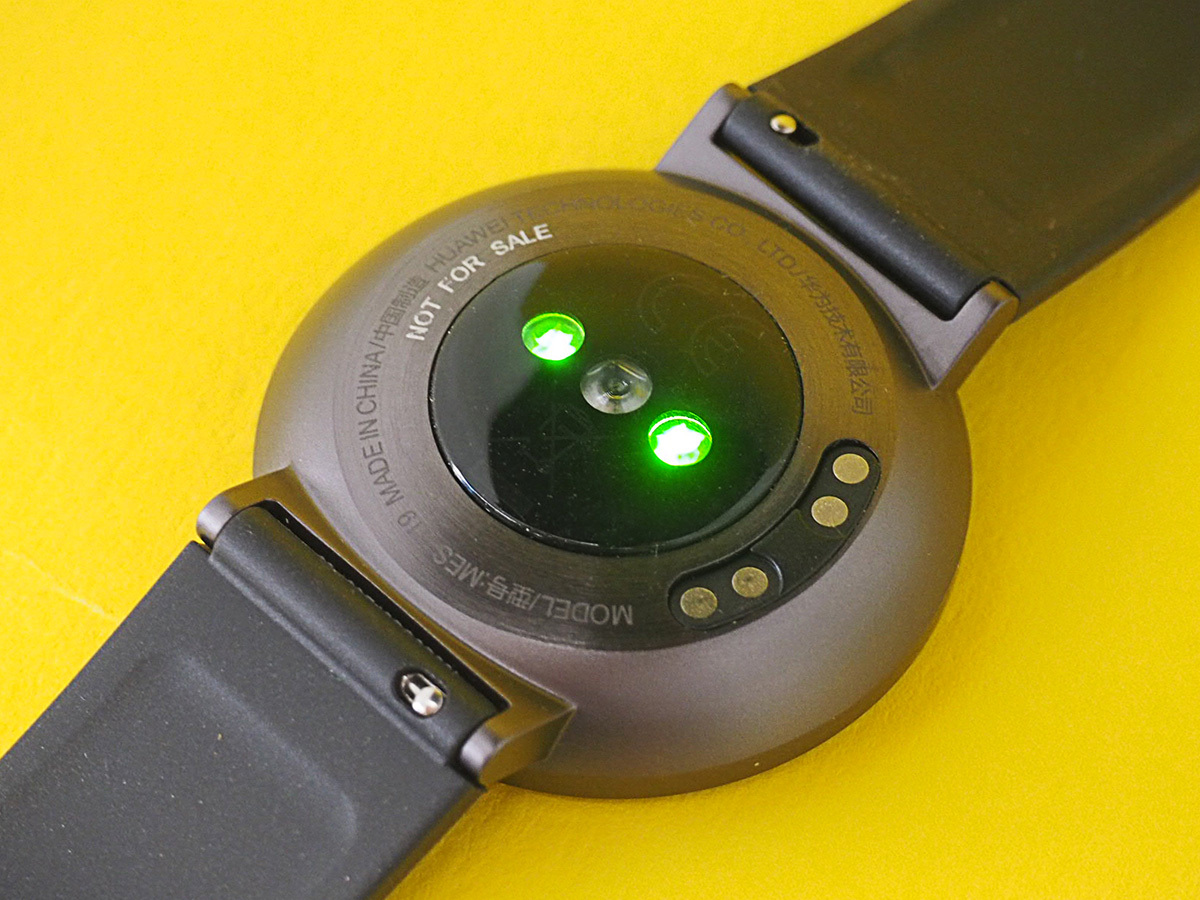 See, while the addition of a heart rate tracker on the Fit seems like good value, it suffers from the same sub-par performance that hits many wrist-based pulse readers.
At rest, it generally seems to fare OK. Get moving, though, and there's every chance it'll think you're about to die. Even on an easy ten-minute jog it reported that my heart rate peaked at 173bpm. Now, I'm no fitness machine but, given that my maximum is around 190bpm, this was much too high.
Things were more consistent on a bike ride – likely because there's less arm movement, so blood surge is reduced – but were still on the high side compared to a chest-strap tracker.
Things aren't much better when it comes to step-counting, either: figures varied wildly, with the Fit regularly gifting me two or three thousand steps more than I actually walked – while running distances, without GPS, go the other way, with sprints regularly reported as shorter than they actually are.
Talking of GPS, there's none on-board, so it's a case of pairing with your smartphone to get location data – and, even with the Huawei Wear app open and apparently paired, there's no guarantee that location data will be recorded.
Huawei fit review: Notifications, app and pairing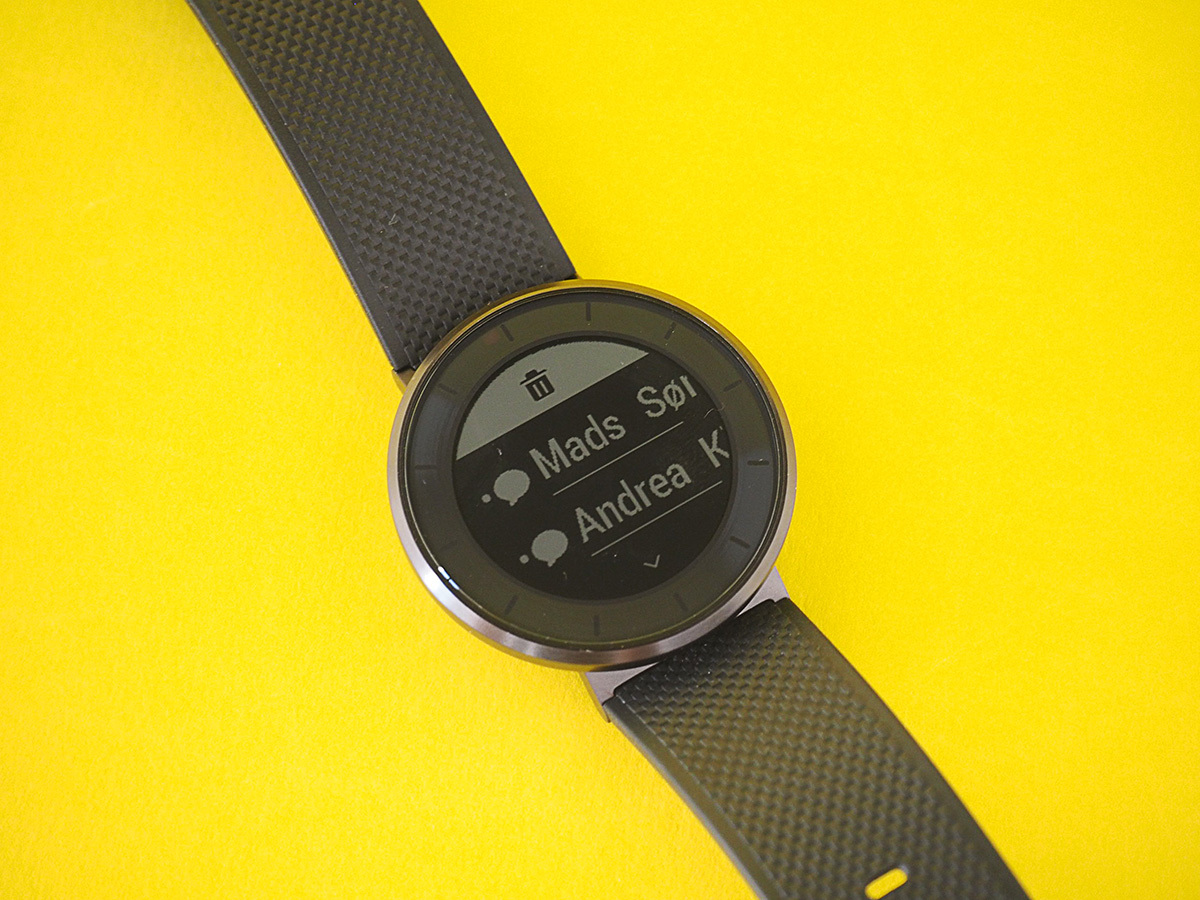 The inconsistent GPS pairing was odd, given that the Fit otherwise paired – and stayed paired – with relative ease, which meant notifications were consistently delivered.
Less fortunate was the way in which those notifications showed up, with texts, for example, often split across several screens that required scrolling through. Calls came through, too, but there's no escaping that it almost always felt easier to read and respond using my phone instead.
As for data, I had no problem transferring this with the app – even if there was little more to be done with it once I had. There's no way to view in-depth activity results on the watch itself, so diving into the app is a must – but, even there, there's little beyond the basic stats put onto pretty graphs.
A training mode shows promise, but there's nothing like the learning motivation of something such as the Moov Now, beyond hourly motivation reminders.
Huawei fit review: Battery life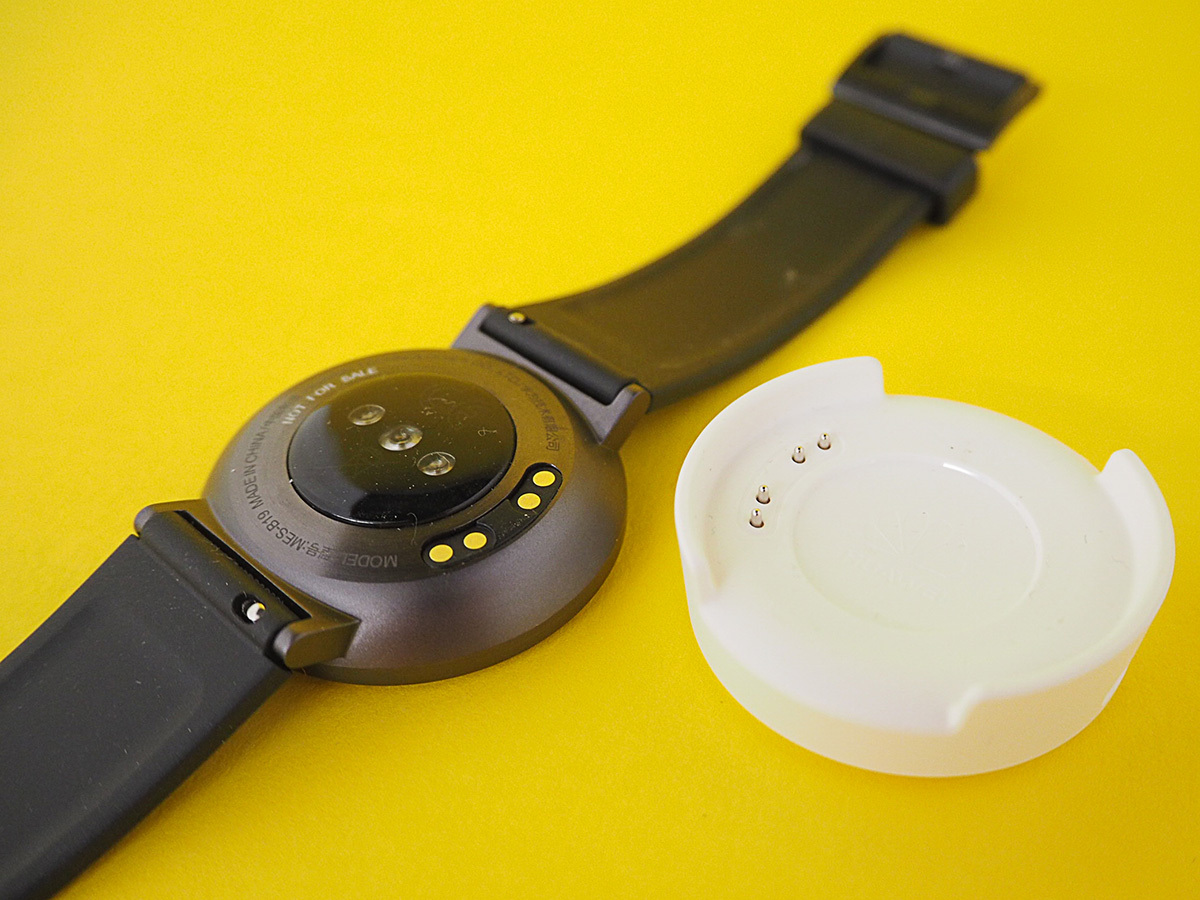 One of the Fit's few saving graces is its battery life: besides charging quickly (zapping to full in less than two hours), you'll get almost a week's use out of the Fit before it needs to visit its little dock.
That remains the case even if you're having a properly active week. Track a few runs, cycles and swims, fiddle with its screen and sync it with your phone, and you'll still have a good wedge of cell life left before the week is out.
Much of that is thanks to a smart e-Ink display that lights up only when you need it to – and, of course, the lack of on-board GPS.
The bigger problem, though, is that a long battery life is of little use if you don't feel inclined to use the device that it's powering.
Huawei fit review: Verdict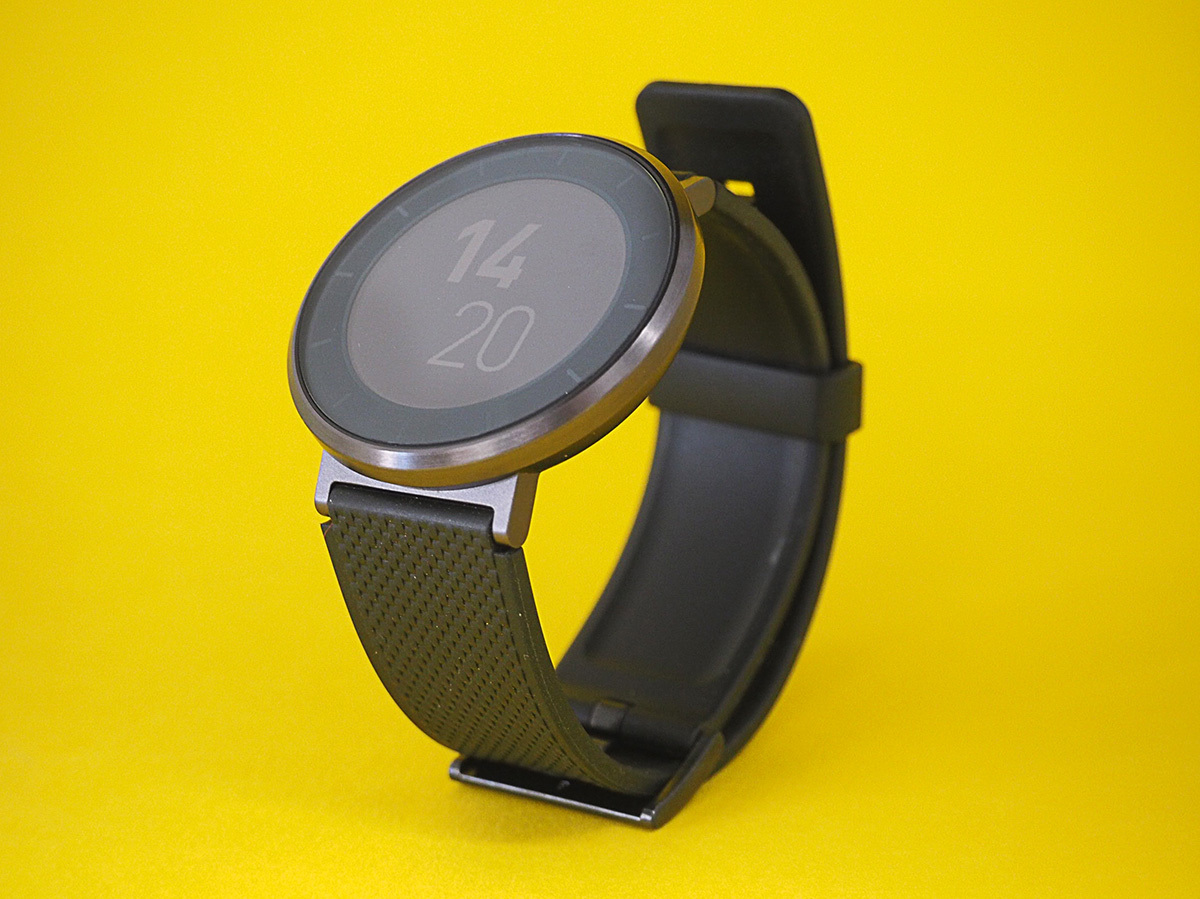 There's no escaping the feeling with the Huawei Fit that it's just not sure what it wants to be. This doesn't feel like a fitness tracker that's been built to be simple.
It feels like a watch that had potential, but then had its soul taken out. Its interface and notification system feel passive, like Huawei doesn't really want you to touch the Fit – yet the fitness modes require just that, and display data quite nicely when you're on the go.
Similarly, not all that much data can be accessed on the Fit itself, but the app hardly encourages you to delve, either – and that's not to mention the accuracy, or lack thereof.
In essence, the Fit feels like a device that you'd strap on for the odd sweaty session if you wanted to know some basic stats, but not much more beyond that. It's neither sufficiently standalone to be a useful piece of fitness kit nor clever enough to be a connected companion.
Stuff Says…
A pared-back tracker that looks the part, but Huawei's disc is the wrong side of reliable to be your go-to fitness aide
Good Stuff
Days-long battery life
Comfortable, subtle design
Waterproof and tough
Bad Stuff
Fiddly screen and no physical buttons
Limited fitness modes
Average heart rate and tracking accuracy
Muddled app and syncing