Huawei FreeBuds 3i review
AirPods Pro without the Apple price tag?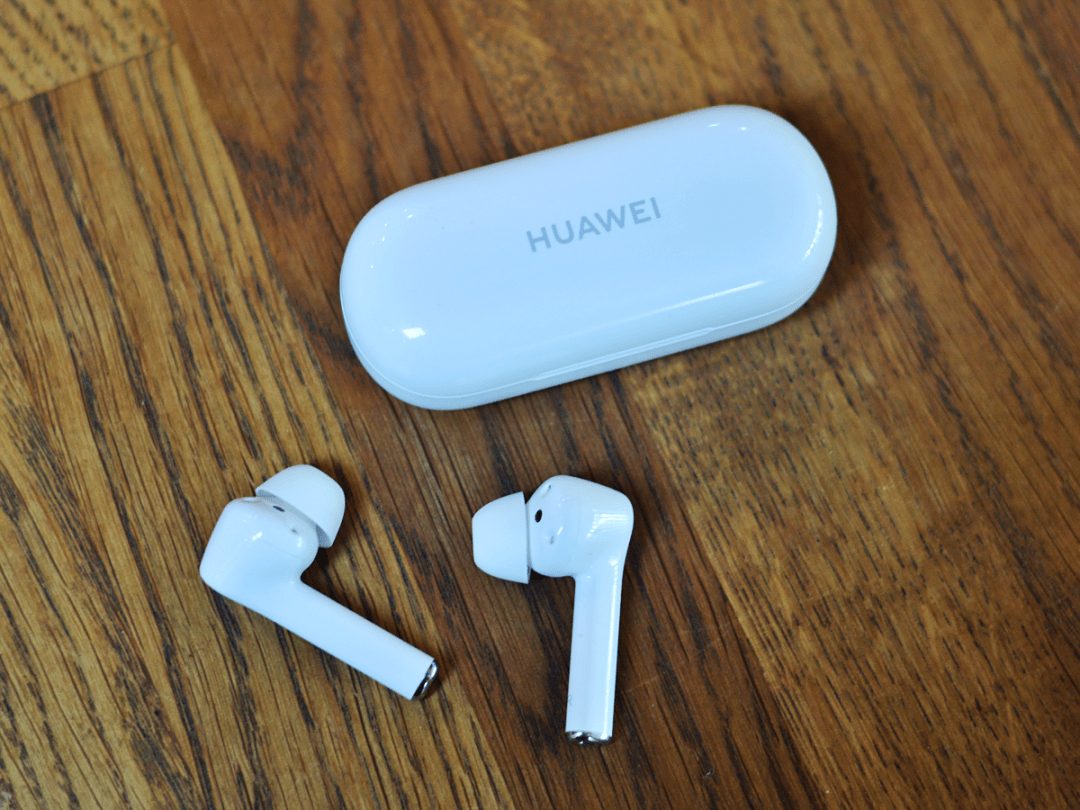 As Dave fan Alex Mann demonstrated to legendary effect at last year's Glastonbury, imitation is indeed the sincerest form of flattery. 
Like a tribute act turned pro, the inspiration behind Huawei's latest wireless earbuds is clear: just as the Freebuds 3 were a budget body-double for the Apple AirPods, so the affordable Freebuds 3i mimic the AirPods Pro.
And the similarities are more than skin-deep. With in-ear silicone tips, 10mm drivers, active noise-cancelling and a multi-mic setup, the on-paper specs are borderline identical.
But do Huawei's latest lookalike buds deliver the headline goods – or are they a cut-price impersonation best reserved for the side stage?
Design & build: déjà vu
In white and at a distance, the FreeBuds 3i can and will be mistaken for AirPods Pro. Look closer, though, and you'll notice several differences: the stems are longer, there's no mesh panel covering the outward mic and the ends are shinier.
But forget the Apple comparison for a moment. Taken at face value, the Huawei FreeBuds 3i are lightweight at 5.5g a piece and feel reassuringly well made. Yes, the smooth finish is slightly plasticky and the shiny, chrome-effect tips won't be to every taste, but the build quality doesn't give any cause for concern or complaint.
The most noticeable change from the FreeBuds 3 is the addition of silicone ear tips. As with the AirPods Pro, these are designed to create a seal which aids noise-cancelling and ensures a more secure fit. Does it work? Sort of.
Even with several sizes of tip shipped in the box, I couldn't find one that felt perfectly snug in my lug. I can't say whether it was the slightly flattened shape of the tip or the fact that the silicone seemed a little less firm than the stuff used on my usual earbuds, but it took quite a bit of twisting to get the FreeBuds to sit in a position that felt secure.
They weren't about to fall out – and the lengthy stems generally helped them stay in place – but there were a couple of occasions when I had to adjust the fit to keep things feeling sealed, and they did work loose more than once during workouts.
That said, the shell proved a neat fit for my ear and, together with the lightweight build, meant the buds were comfortable enough to wear for extended periods.
Interface: touch and go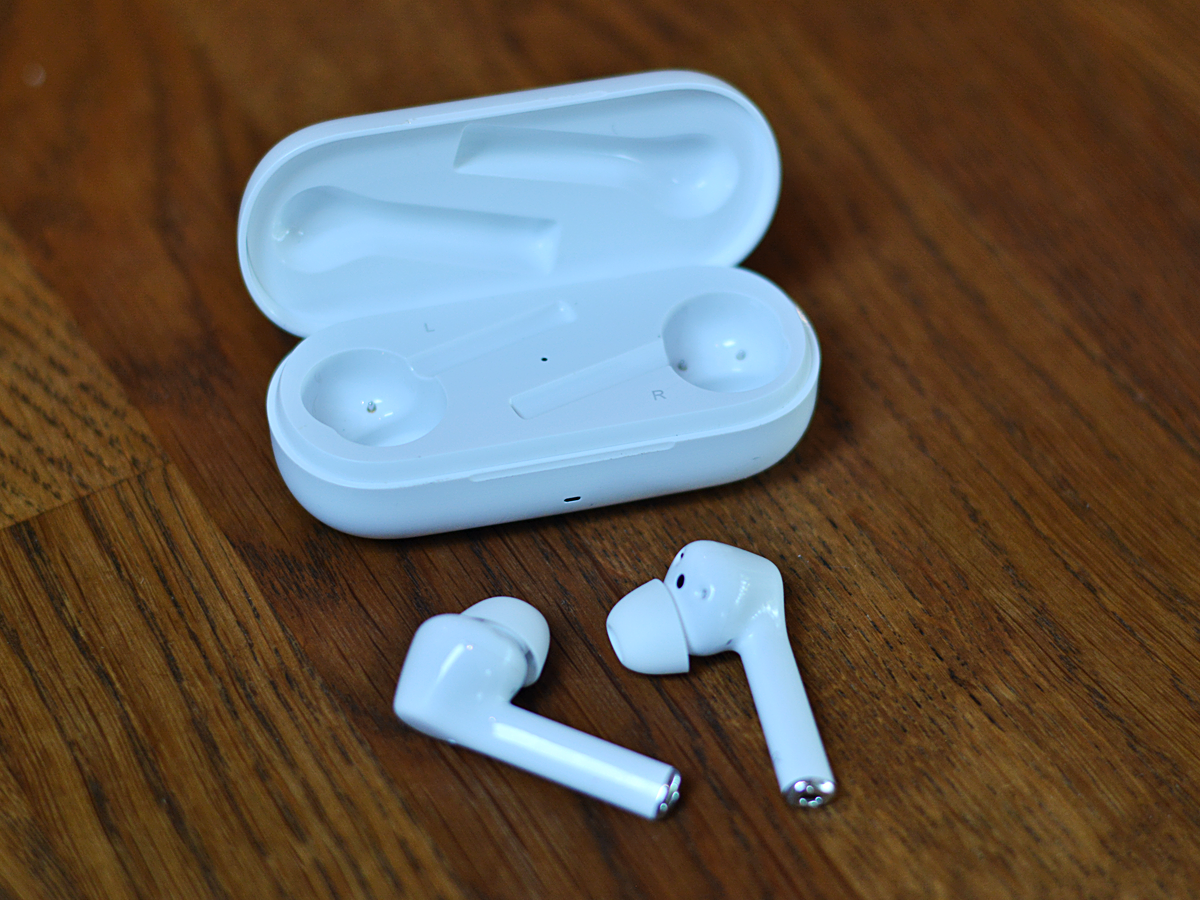 Invisible to the eye, the back of each bud harbours a capacitive touch sensor. Double tap to pause media and answer calls, or hold your finger there to switch noise-cancelling on and off. It's a straightforward and reliable setup that's adept at ignoring accidental inputs and doesn't clutter the exterior with physical buttons.
But there are a couple of caveats. As with the FreeBuds 3, touch controls can be customised through the Huawei AI Life app, so you can set a double-tap to wake your voice assistant, for example. Except the app isn't available for iOS. Pairing with an iPhone? You're stuck with the standard settings – and you won't be able to update the firmware.
Even if you are using an Android device, there's no option to adjust the volume with the touch controls. Instead, you have to ask a voice assistant or hit the buttons on your source device. This is an odd one because, although noise-cancelling creates a fairly consistent listening environment, volume levels can change from song to song and the wireless setup means you won't always have your smartphone or laptop on hand to change it.
Pairing and wear detection work much more logically. If you have a Huawei device running EMUI 10, simply open the charging case and a pairing pop-up will appear. If not, it's a matter of holding the button on the back of the case and pairing via Bluetooth the normal way. Once linked, the FreeBuds 3i will automatically connect whenever you open the case.
Put them in your ear and a friendly ping will indicate that the FreeBuds are ready to play; take one out and anything that's playing will seamlessly pause – whether it's your Spotify lockdown playlist or yet another video compilation of TikTok time-wasters.
Performance & sound quality: quiet time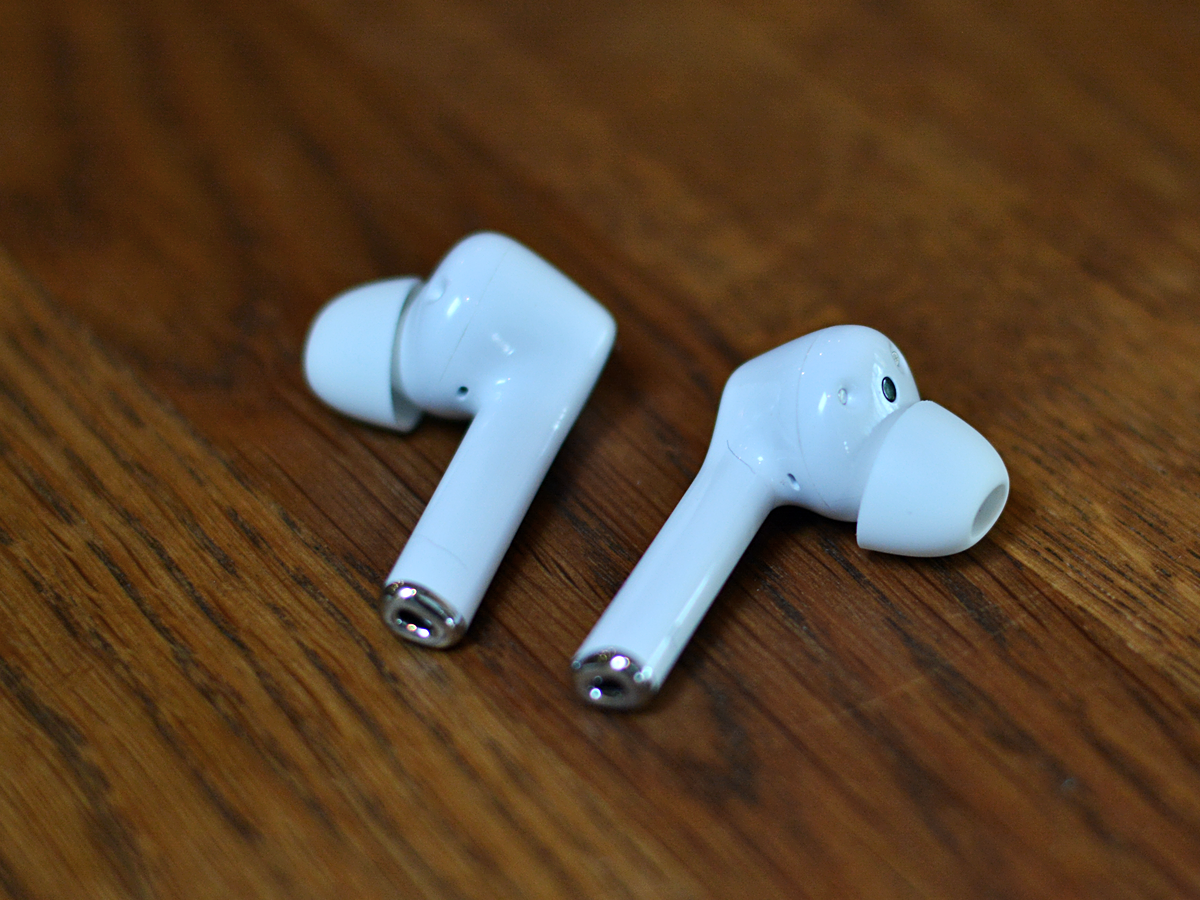 Your first aural impression of the FreeBuds 3i will likely be a hushed one. Like the AirPods Pro, Huawei's wireless buds feature an outward-facing microphone to detect background sounds around you and an inward-facing one to do the same inside your ear. This noice-cancelling duo is able to reduce ambient noise by up to 32dB. Translation? Shhh.
While travel restrictions put paid to a plane test, the buds proved very capable when it came to countering household noises. From the thrum of a lawnmower to the drone of a dishwasher, the ANC system effectively muted many surrounding sounds, especially low, repetitive ones – if not entirely, then certainly to an extent that rendered them unnoticeable. And it did so with a minimal amount of white noise.
It's worth noting that there's no transparency mode and, unlike the FreeBuds 3, it's not possible to adjust the level of noise-cancelling through the app. ANC is either on or off – but this shouldn't be a deal-breaker, especially for buds at this price. Disable ANC and, provided you've found a good fit, the silicone tips still offer a decent degree of passive noise isolation without blocking external sounds entirely.
How well do the 10mm drivers make use of the silenced soundstage? It depends how keen your ears are. Audiophiles will find faults to pick: the soundscape can feel shallow, with a lack of depth that's especially evident on tracks with complex layers. As with the FreeBuds 3, bass remains undercooked, with mids and trebles that are clear but perhaps too prominent, and at times the drivers simply seem overwhelmed, producing audio that borders on clipped.
On the other hand, the overall sound quality is no worse than you'd expect from any set of £90 wireless earbuds – and the FreeBuds 3i are unlikely to disappoint everyday listeners who don't crave bass. There are wired earphones that offer richer audio for less, but the Huawei buds still deliver a fair amount of detail and definitely don't lack volume.
As for chatterboxes, the combination of twin-mic noise-cancelling and a third microphone in the stem makes the FreeBuds 3i a stellar choice for conversing with your familiars. ANC does well to eliminate the majority of low-level background sounds while on a call, struggling only if there's a stiff breeze. And, though voices can sound slightly robotic if there's a lot of noise to eliminate, clarity is generally excellent at both ends.
Battery life & charging case: limited capacity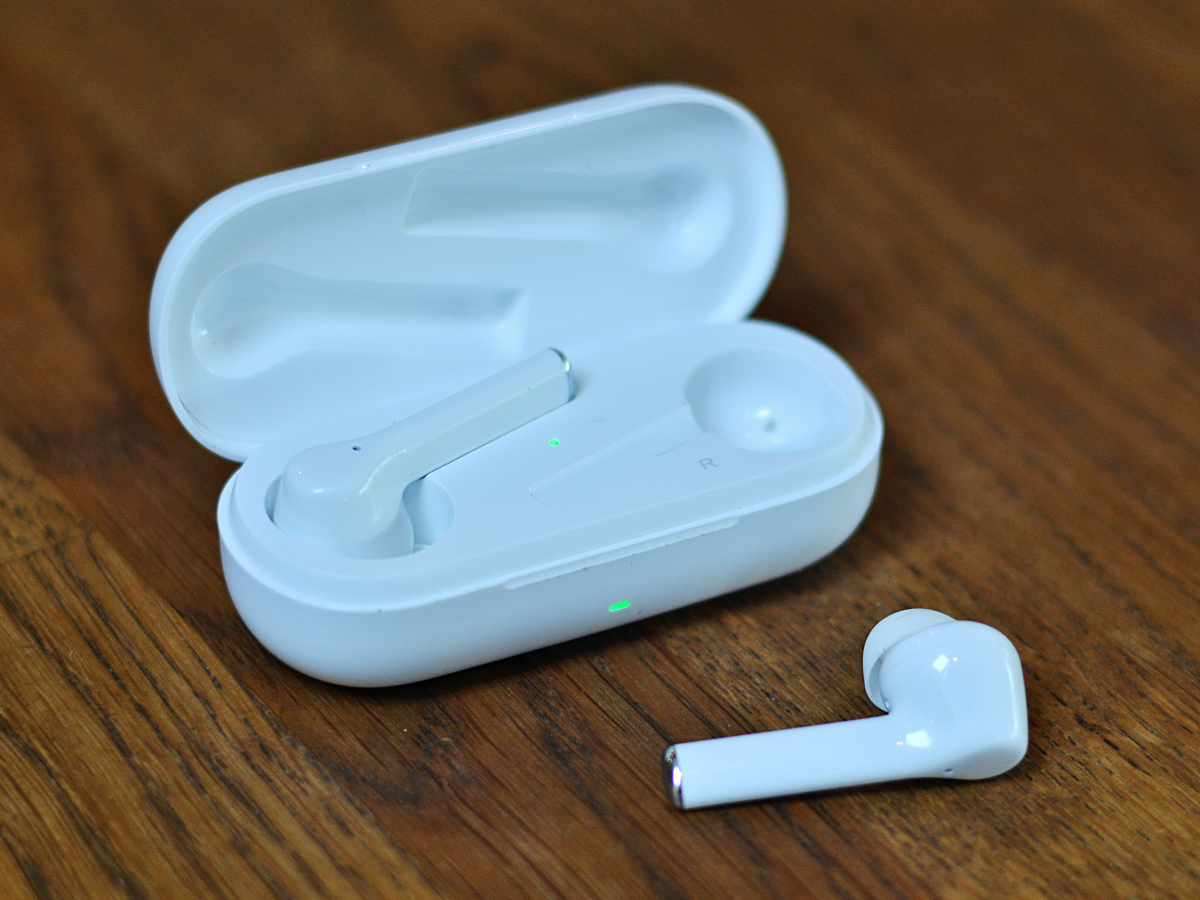 Ditching the puck used by the FreeBuds 3, Huawei's reshaped the charging case for the FreeBuds 3i: it's now a rounded oblong that's roughly the size of your average gherkin. The wireless earbuds lie horizontally in sculpted slots inside the case, attaching with a satisfying magnetic click.
While it's a neat and pocketable setup, the downside is a pretty sizeable drop in battery life. You'll average around three hours with ANC enabled before the FreeBuds 3i need to return to the case, where a full charge takes an hour. The case itself will provide around 14 hours of playback, which is significantly less than the 20 offered by the companion container of the FreeBuds 3 – though boosting it from empty to full takes less than two hours.
For detailed battery info, you'll need to check the Huawei AI Life app. Without it, you're limited to a three-colour LED on the front of the case: green means you're good for a while; amber indicates you're halfway to empty. Red? You'd better get rummaging for a USB-C cable – and don't drop it on a wireless charger, because it doesn't play that way.
Huawei FreeBuds 3i verdict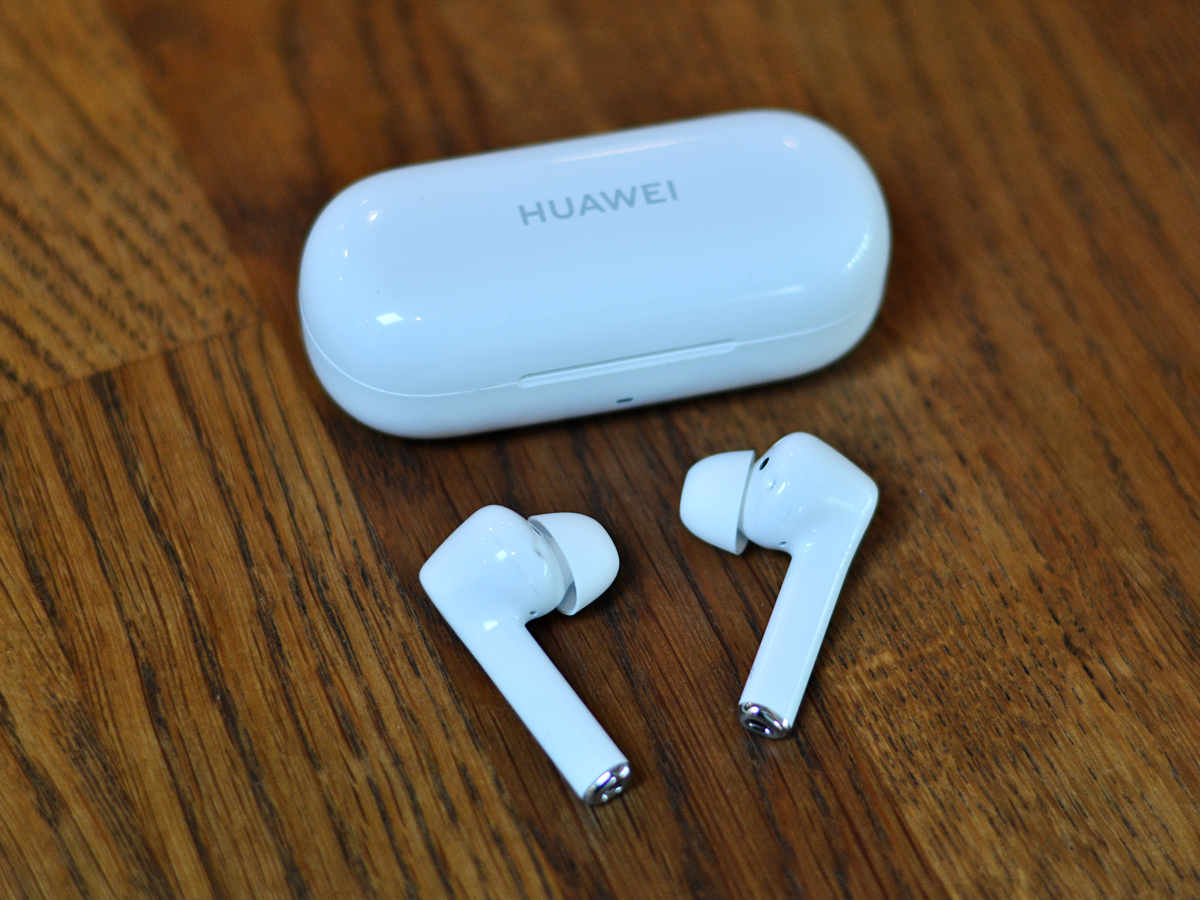 On paper, the Huawei FreeBuds 3i are AirPods Pro for those who don't want to pay Apple prices. In reality, they're Semi-Pro: sound quality isn't the best, battery capacity is average, there's no transparency mode and the silicone tips don't always sit tight.
Does that make them bad wireless earbuds? Far from it. Forget the AirPods resemblance and the FreeBuds 3i instead look like one of the best budget options you can buy with ANC.
Yes, you can get better audio quality from cheaper wired earphones – or wireless earbuds without ANC. And, yes, iOS users will be limited by the lack of companion app. But for lightweight wireless in-ears with impressive noise-cancelling abilities, reliable pairing and seamless auto-pause smarts, £90 is a very good deal.
Stuff Says…
More than imitation AirPods, Huawei's lookalike buds offer impressive noise-cancelling in an affordable wireless package
Good Stuff
ANC is impressive
Seamless pairing and auto-pause
Light enough to wear all day
Bad Stuff
Sound quality isn't superlative
Average battery life
Fit doesn't always feel secure