Huawei FreeBuds 5 review: A great second set of buds
T2000 style meets open-fit excellence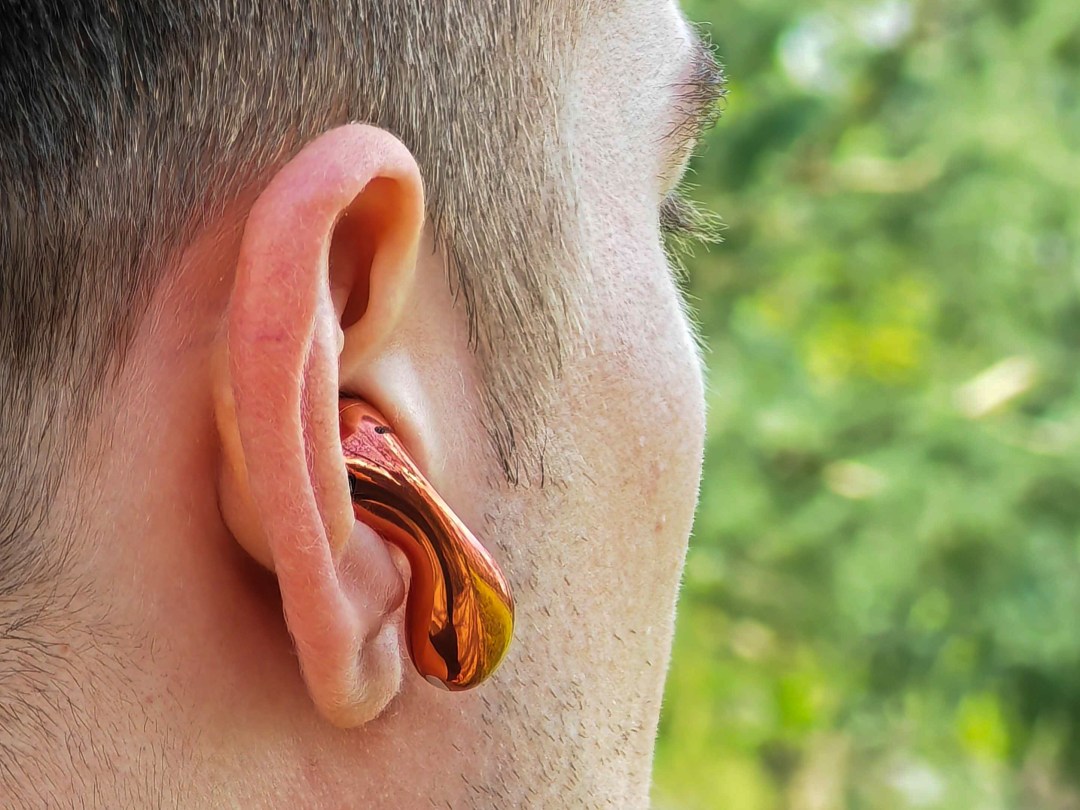 The Huawei FreeBuds 5 are a premium pair of earbud headphones that sport the quirkiest design and richest features of any open-fit buds we've tested. If you haven't heard the term 'open-fit' before, think of the original AirPods.
Open-fit buds don't have a soft, pliable tip like the AirPods Pro, so don't create a sound seal within your ear. Instead, they sport a solid plastic casing, and while they generally sit in the ear securely, they aren't known for superb sound quality.
For this reason, open-fit buds tend to be a bit cheaper than closed-fit buds, they tend to miss out on noise cancelling, and they tend to be avoided by audiophiles; but not the FreeBuds 5, if Huawei gets its way. The firm packs top-tier features and powerful noise cancelling into its latest earphones in a bid to compete with the best out there.
It's also worth noting open-fit buds do have some inherent strengths: they are generally great for voice calls and are safer to use in public as they don't totally shut the outside world out, even with noise cancelling on.
So can Huawei's latest buds break into audiophile territory, or are these strangely shaped globules fighting a losing, open-fit battle?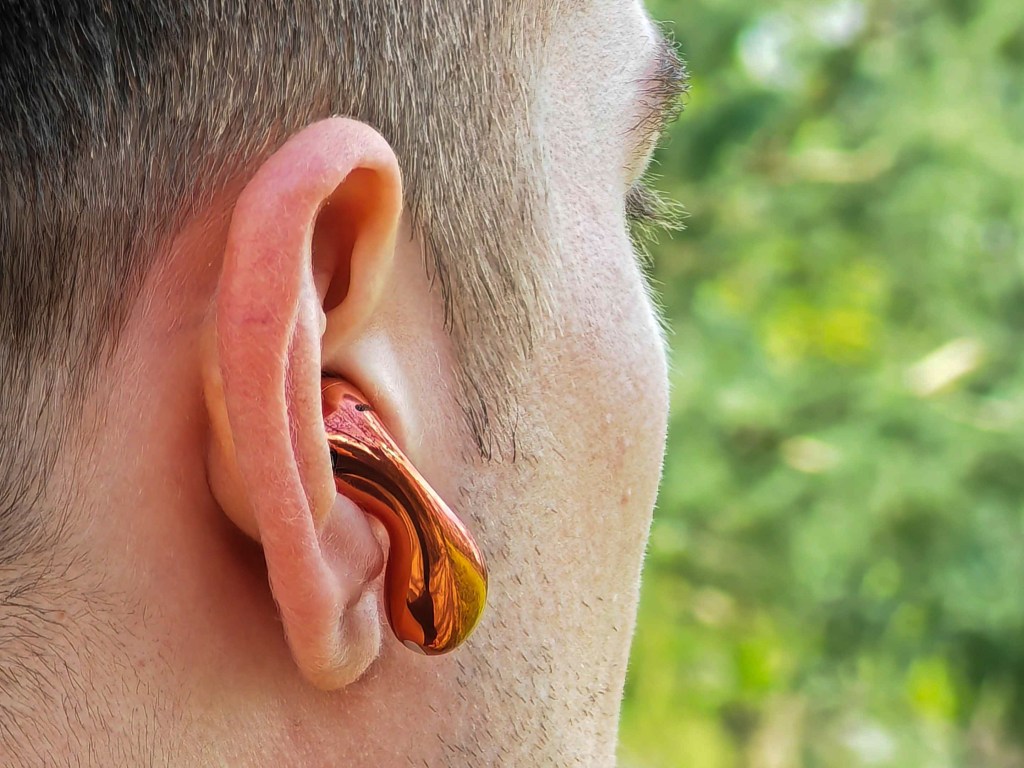 Design & Fit: T2000 drip
After a few years of making open-fit buds that look almost indistinguishable from AirPods, there's no danger of the organic-looking FreeBuds 5 being accused of copycat status.
As strange as they look, there's actually a lot to be said for the FreeBuds new direction from a usability point of view. They're a doddle to take out of the case thanks to the stem creating a perfect gripping point for your fingers.
In fact, that stem groove is such a natural place to grip the buds, that they're generally just very comfortable buds to clasp, reposition, and stow away – though they are very slippery.
The buds fit well in our ears, making it through a few workouts without falling out. That means a bit of running and plenty of resistance training (unlike the WatchBuds, which didn't make it past the warmup). There's a silicone-like sheathe that you can stretch over the tips which adds a bit of extra grip, securing them in-ear even better for an excellent fit.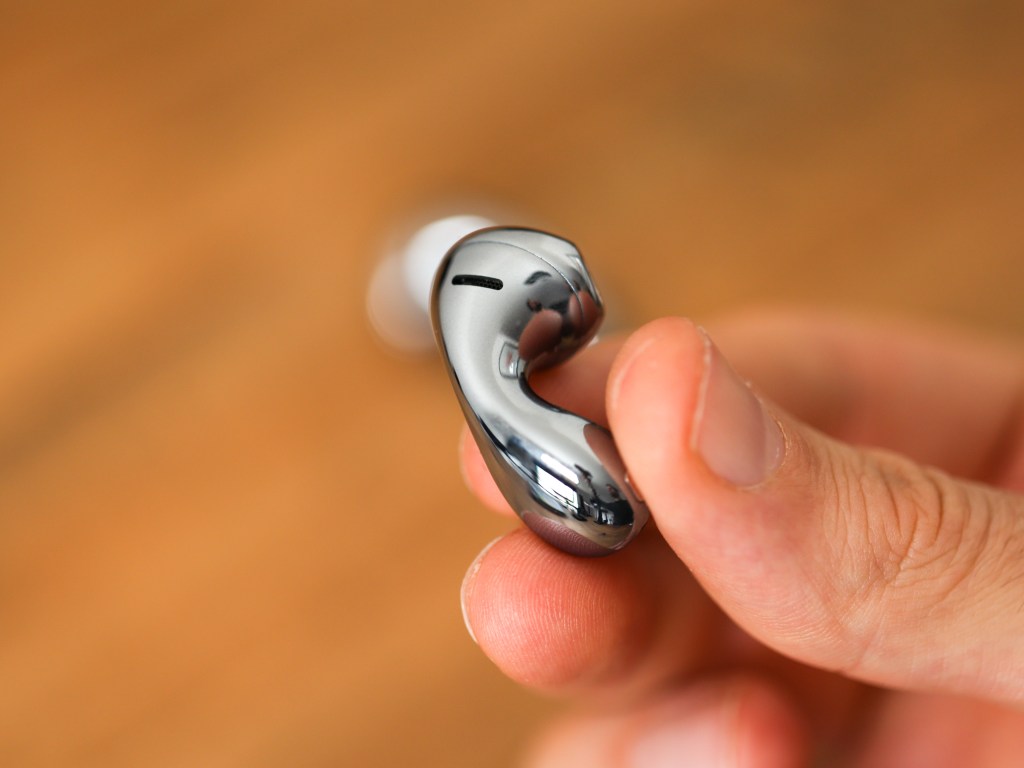 They're a relatively standard weighting for buds: 5.5g each, versus the 5.3g AirPods (2nd gen), and the super-light 4.1g FreeBuds 4. We do prefer the fit of the featherweight FreeBuds 4, but as we'll come onto, the FreeBuds 5's extra heft means extra battery, and that's a welcome boost.
When you pick up the buds, you'll find the charging case in the box, with its Infinity Stone, orb-like shape. There's a USB-C port at the base and a pairing button on the right.
The case supports wireless charging, is colour-matched to the FreeBuds 5 inside, and the top half springs open with gusto. Once open, there's also an LED light on the front giving you a cursory peak into both case and bud battery status with a green, amber, or red light.
A touch-sensitive strip along the sides offers basic control over your audio, and we found this to be intuitive and responsive.
Available in Coral Orange, Ceramic White, and Frost Silver, the colour you pick up will make a huge difference to the buds' overall style.
While we're normally fans of experimenting with colour, the Coral Orange buds didn't work for us. The Ceramic White and Frost Silver were easier to digest, but are still an acquired taste.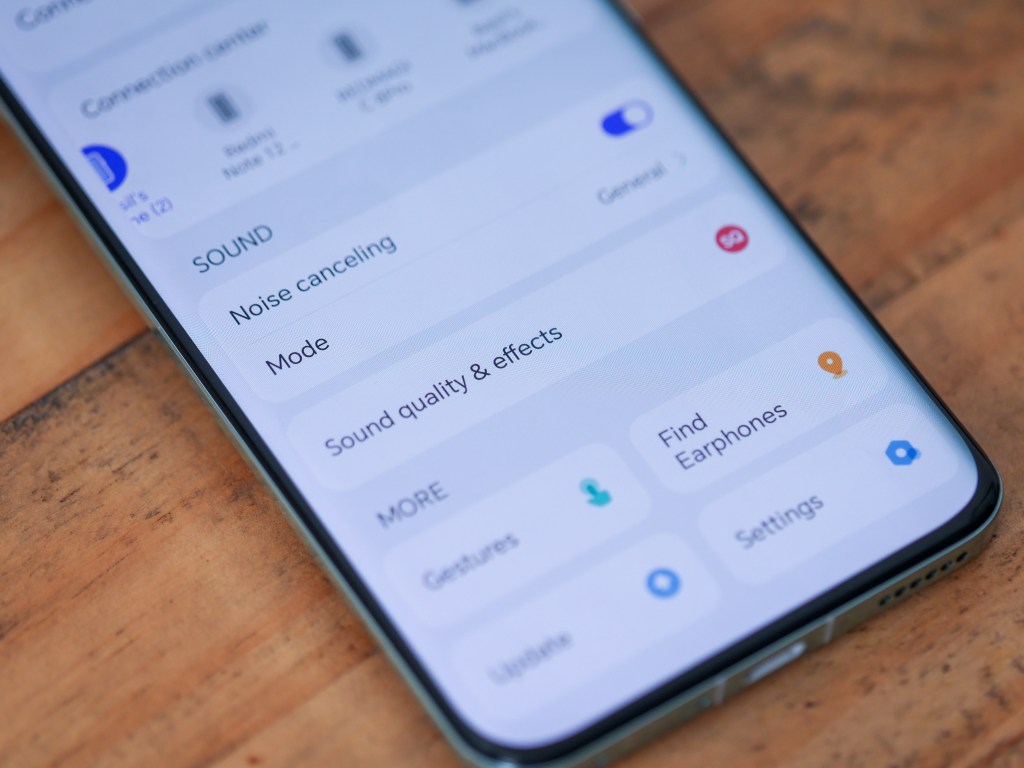 App and features: Living the AI Life
While many open-fit buts miss out on killer features like a customisable EQ and noise cancelling, the FreeBuds 5 are low on compromises.
The buds' smarts can be accessed through the touch controls on both the left and right stem, or through the AI Life app. Starting with touch controls, by default, each bud can be double-tapped to start and stop playback or pick up a call. They can also be long-pressed to turn noise cancelling on and off or swiped up or down to adjust the volume.
The AI Life app is available for both Android and iOS, and it's where you can see a detailed breakdown of your remaining battery across each bud and the case. You can also switch noise cancelling on or off here, and change the mode between General (maximum), Cozy (minimum), or Dynamic (automatic switching based on ambient noise).
We especially like the inclusion of a 10-point custom EQ – and it's available for both Android and iOS versions of the app.
If you want closed-fit buds that pack all this functionality, your options abound. For open-fit buds, though, it's slimmer pickings, making the FreeBuds 5 really stand out in its category.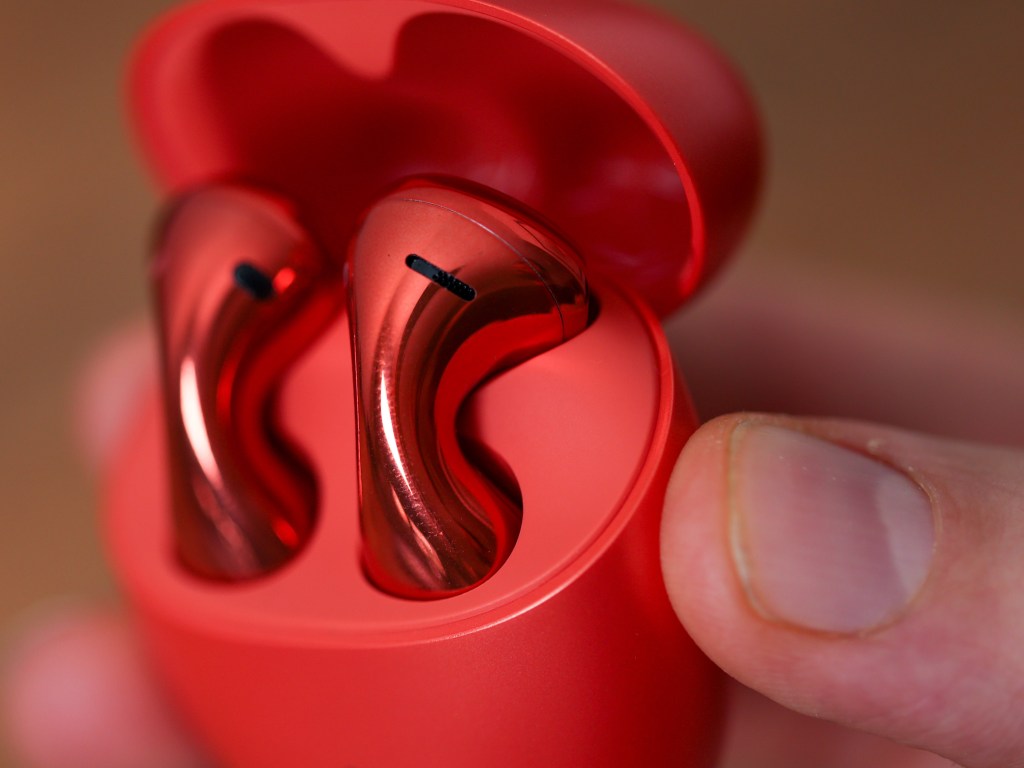 Sound quality: Open-fit for purpose
Let's get this out of the way: the best open-fit buds won't be able to cancel noise as well as even mediocre closed-fit buds – it's all in the sound seal.
If you are looking to pick up a great pair of noise-cancelling buds for everything from flights to train journeys, taking calls and working out, then you probably want to start with a closed-fit set like the Bose Quiet Comfort Earbuds II, or the Sennheiser Momentum True Wireless 3.
But if you're specifically after a pair that keeps a little peripheral sound in earshot, or you're not too bothered by a light smattering of background noise, then the FreeBuds 5 are probably one of your best options.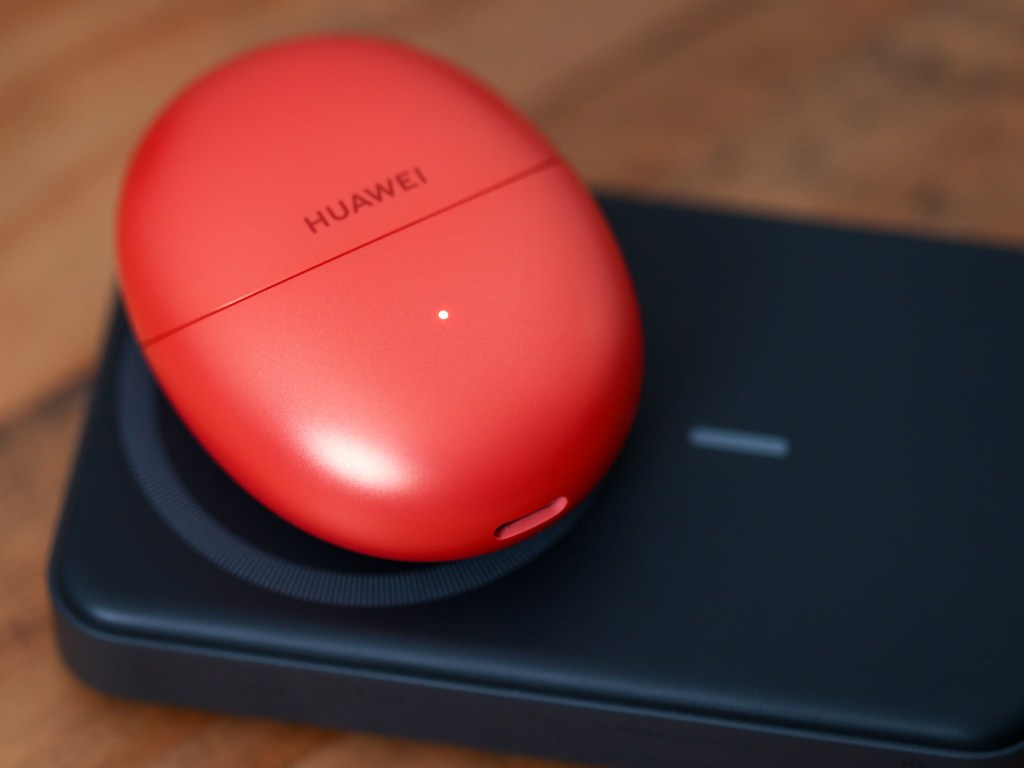 Sound quality from the buds is mighty considering they don't pack significant passive noise cancelling. They support L2HC and LDAC codecs, and are Hi-Res Audio Wireless certified. When playing back music, they also pull out a much rounder sound than we've come to expect from open-fit buds like the cheaper Nothing Ear (Stick) or FreeBuds 4.
The FreeBuds 5 also produce both a more forward and spatial sound than AirPods (2nd generation). Vocals and trebles aren't always as isolated on the FreeBuds, but the customisable EQ takes care of fine-tuning for greater personalisation than Apple offers.
As for how the 'Buds 5 stacks up against the FreeBuds 4, it's a sound improvement across the board. We'd go so far as to say the updated design makes the FreeBuds 5 hug your ear at the point between the stem and earpiece, and the shape locks them a little deeper in the ear canal for a more immersive sound.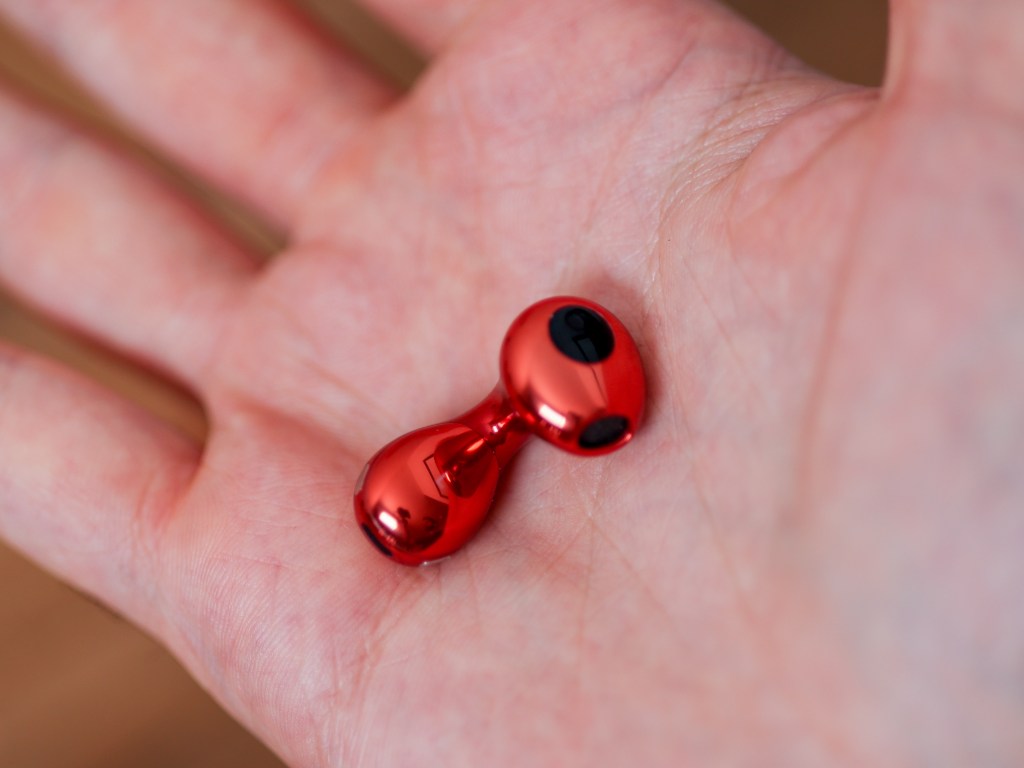 As for what you can realistically expect from the FreeBuds 5's noise cancelling, it will do a great job of taking the edge off constant background sounds.
Good for train journeys, or if you have a fan or humming fridge in the background making a persistent din. On a plane, we found ourselves switching to our closed-fit buds, or better still, over-ear headphones. But the FreeBuds 5 still went some way to take the edge off the engine whirring.
For the price, they also undercut much of the closed-fit competition like the OnePlus Buds Pro 2, though closed-fit buds like that are where you should look to if your priority is exclusively sound and total immersion.
Huawei also nails call quality on its latest buds. Our voice was picked up clearly, even in loud environments or outdoors on a windy day.
Battery life and charging: Bigger buds; bigger battery
We had a bit of trouble running our FreeBuds 5 out when noise cancelling was turned off.
Each bud has 42mAh of power, and the pair lasted for around five hours with relatively continuous playback – much more time than we'd usually spend listening before stowing them in their charging case.
If you're coming from the FreeBuds 4, with each bud sporting just a 30mAh battery, then the FreeBuds 5 will be a comparative Duracell bunny.
With noise cancelling active, battery life is much closer to three hours. This isn't stellar by comparison, but saw us through a film and then some on a flight, and stacks up well considering the open-fit competition's noise cancelling is significantly worse (or non-existent).
According to Huawei, the FreeBuds 5 charging case packs six full charges thanks to its 505mAh cell, and it also supports wireless charging, just like the AirPods (3rd Gen). Though Apple's buds only cram 345mAh into its case, giving the FreeBuds the edge there.
There's also fast charging, so a five-minute charge can deliver a couple of hours of playback which is handy in a pinch.
Huawei FreeBuds 5 verdict
The FreeBuds 5 won't be for everyone for a number of reasons.
Firstly, there's that design – divisive to say the least, with its organic shape and out-there style, especially in Coral Orange. Then there's the fact that the FreeBuds 5 are open fit, which instantly puts them on the back foot when it comes to passive sound isolation and in turn, noise cancelling.
Despite those caveats though, we loved using the FreeBuds in a range of situations. When we were walking out and about and wanted to have a sense of our surroundings, the FreeBuds played back a soundtrack to our stroll with surprising expansiveness, and we felt a little safer hearing a bit of the outside world. Their battery life is also reliably great when paired with the case, and their price undercuts much of the competition.
Taking calls on the FreeBuds 5 was also a joy – call quality whether on a Zoom meeting or a voice call in a bustling station was superb. And having active noise cancelling, even if it doesn't totally drown out the outside world is a boon, and Huawei's noise cancelling is best-in-class for open-fit buds.
Stuff Says…
if you like the style, specifically want open-fit buds, or just want a second set of premium buds that are better for calls and working out than your music-centric closed-fit favourites, the FreeBuds 5 are good to great at a lot of things, even if they aren't a one-stop shop for audiophiles and jet setters.
Good Stuff
Great battery with case
Best-in-class open-fit buds at price
Excellent call quality
Bad Stuff
Design is very divisive
No sound isolation
Closed-fit offers superior sound and ANC
Huawei FreeBuds 5 tech specs
Battery life
5/60* hours (ANC off, buds / total with case)
3/15* hours (ANC on, buds / total with case)
* estimated
Drivers
11mm dual-magnetic dynamic driver unit
ANC
Yes
Codec support
L2HC, LDAC
Bluetooth version
Bluetooth 5.2
Durability
IP54 dust- and splash-resistance