Huawei GT 2 Pro review
Wrist candy that keeps on giving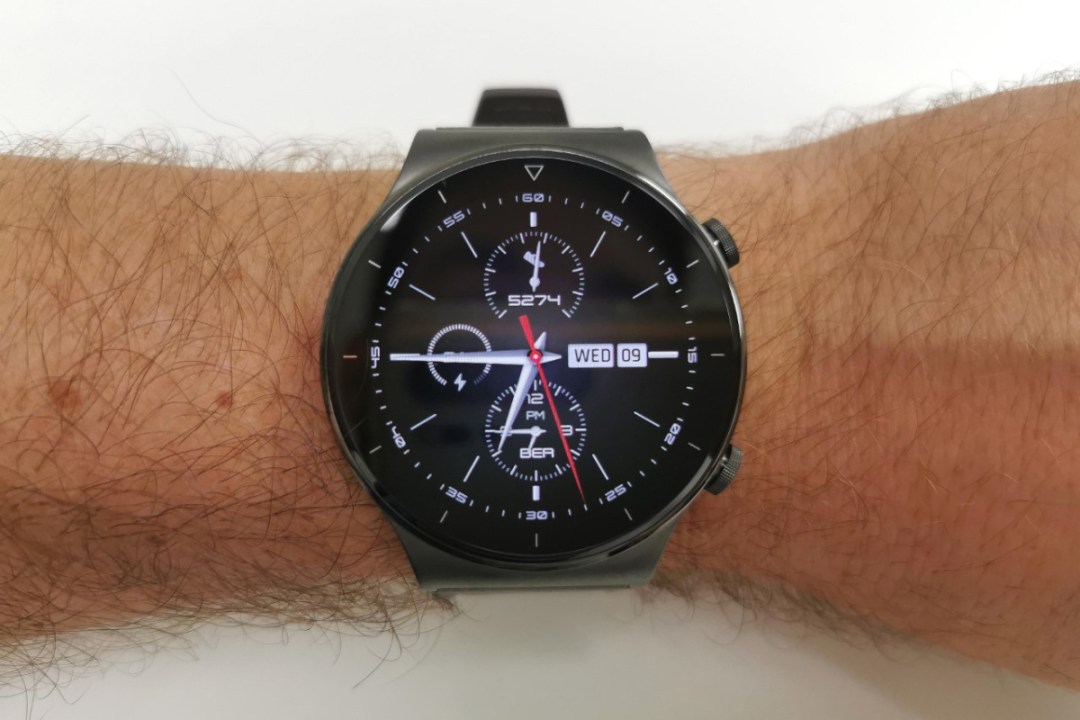 It feels like you can't take a dump these days without Huawei launching a new smartwatch.
In the space of ten months – which we can't forget includes a spring lockdown during a pandemic – we've seen the Chinese company take the wraps off the GT 2, the GT 2e and now the latest device in the lineup, the GT 2 Pro.
As a "Pro" version of the existing GT 2 model, Huawei's new smartwatch doesn't bring any never-before-seen innovations, but it does build on the successes of the previous models with a bunch of welcome features, such as a better construction and some updated sensors. Unveiled at the Huawei Developer Conference (HDC 2020) this week, the GT 2 Pro is available now and although it's a lot more than the GT 2, it's still cheaper than an Apple Watch.
But is it enough to differentiate itself in an already-crowded market?
DESIGN: PRETTY LIGHT, PRETTY LUSH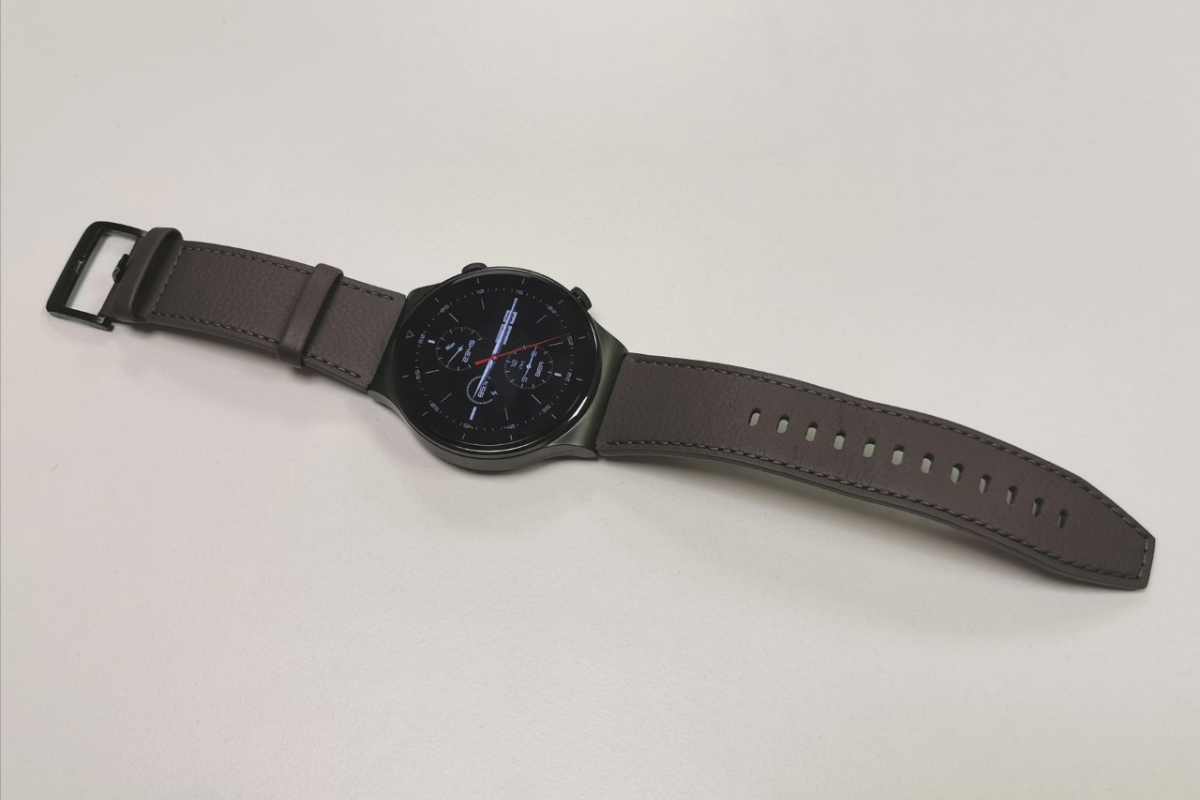 What we liked about the original Huawei GT 2 was its minimal yet sophisticated design, and fans of the watch will be happy to hear that not much has changed in the Pro model.
While there's nothing new to gorp at as far as looks are concerned, the body has been given a bit of an upgrade in terms of construction. You'll find a ceramic backplate where the sensors are and the casing is made from a more suave titanium metal, which ensures the watch is much lighter on the wrist while retaining strength.
The downside is that this does make it feel a little cheap. There's nothing like a good bit of weight for making something appear like you've got your money's worth. Nevertheless, those planning to do lots of exercise in this thing will be pleased, as the light weight does make it less noticeable when moving around. It was also super comfortable in all the scenarios that we tested it.
Finally, we should mention that the GT 2 Pro is available in two styles, the "Nebula grey"-coloured Classic and a plain black Sport model, both of which measure 46mm. Our review device is the Classic, but from what we've seen, the main differentiator here is the strap.
The Sport ships with a rubber strap and is a little cheaper, while the Classic comes with a leather offering for more dressy occasions. Although it's worth noting that the Classic model does still come with the rubber strap in the box for when you want to get active.
SCREEN: U CAN'T TOUCH THIS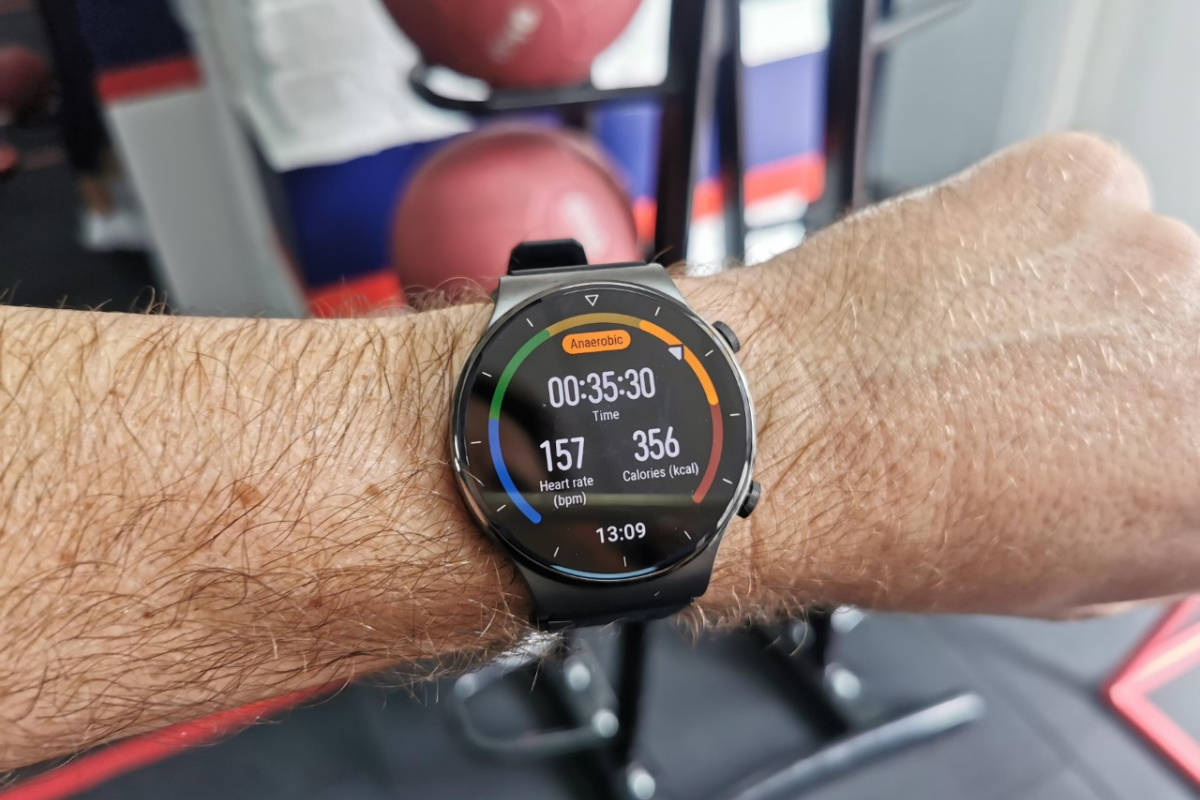 The GT Pro 2 features a lovely and crisp, circular OLED screen that's not only super bright but exceptionally detailed, showing small text very clearly. Our only gripe is that it's not quite as responsive as we'd expect for a watch of this calibre.
Take the Apple Watch, for instance. The display on this device never fails to register a gesture, and is super sensitive to touch. We can't help but wish the GT 2 Pro was the same as that would really add to user experience and in the end makes it feel like a more premium product.
PERFORMANCE AND HEALTH SMARTS: ALL SPORTS
One of the main features Huawei is proudly boasting about in the GT 2 Pro is that it's the company's first watch to support tracking of 100 different kinds of activities.
The most recent additions are, as you'd probably expect, some of the more obscure sports out there. You know, the kind that the average person might find themselves doing once a decade, tops? These include "driving range mode", which tracks swing speed and tempo along with heart rate when at a golf driving range, and then cross-country skiing, with new and improved professional skiing metrics.
Nevertheless, tracking these sports should be more accurate than ever. On the underside of the watch, Huawei has built in two new TruSeen 4.0+ sensors. Responsible for a more accurate heart rate measurement, these improved pulse monitoring tech combines a six-in-one LED lens and Sapphire glass back to provide better, more accurate reading thanks to a material that has better contact with the skin. It's hard to tell how exactly this translates to offering any benefit over, say, the GT 2, but we'll happily welcome it anyway.
Using the watch to track sports and fitness, the GT 2 Pro performs generally very well. Real time stats, such as calories burned, heart rate and time elapsed are presented clearly, with data spaced out well across the screen. This is updated to the Huawei Health app immediately after you've hit the stop button, where even more post-workout data can be analysed.
The only thing we find quite annoying is that regularly-used workout modes aren't automatically pushed to the top of your activity list. Meaning that every turn you go to workout, you need to scroll through a 100 sports to find the one you're about to track. Garmin does this very well, for instance, and it would be nice to see here for ease of use.
The only other downside with the GT 2 Pro is the lack of support for third-party apps. This was the case on the GT and the GT 2, so it's pretty disappointing that Hauwei still hasn't added this, especially since it means you can't directly link to apps like Endomondo or Strava.
It's this that makes us think that the Watch GT 2 Pro is perhaps better suited to those who workout casually, as opposed to fitness enthusiasts or athletes.
CONNECTIVITY AND BATTERY LIFE: KING OF ENDURANCE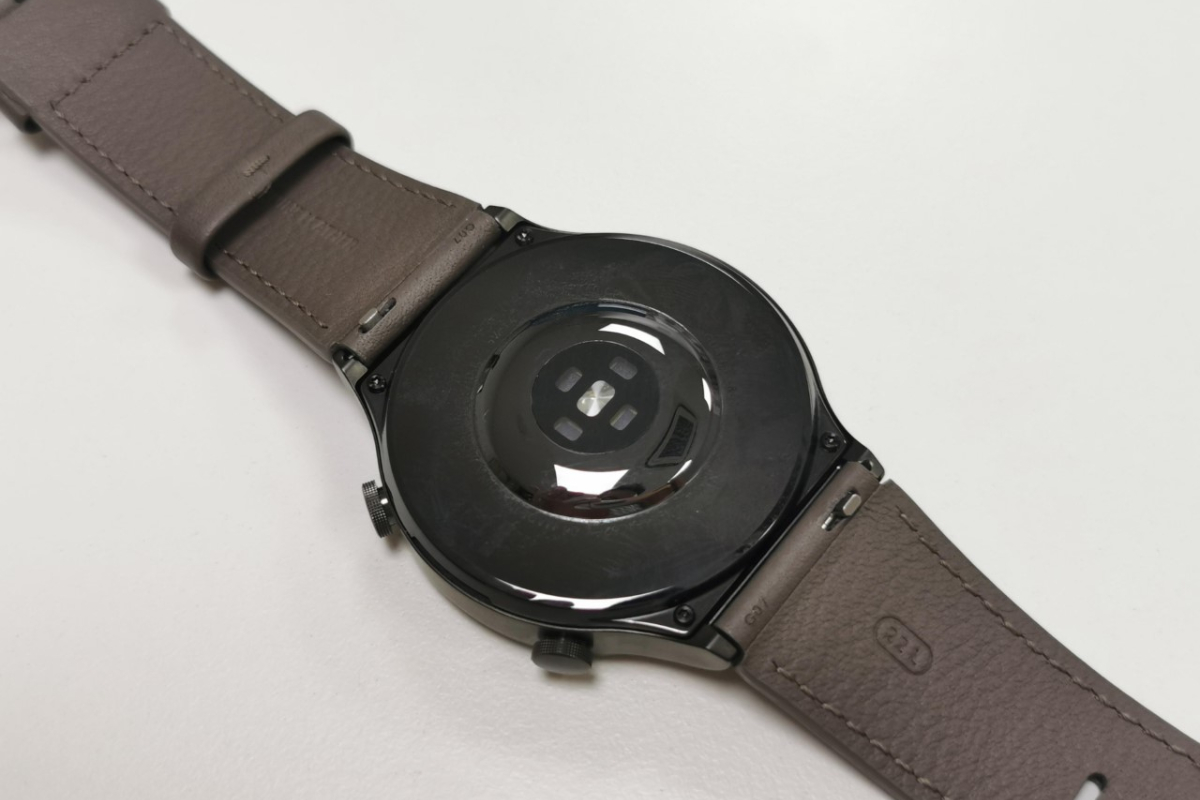 The Huawei GT 2 Pro charges via either an included charging cradle or with any form of Qi wireless charging, even reverse charging as found on some of the company's recent flagship smartphones, meaning you don't even need a cable.
Charging is pretty fast, but if you haven't got time to wait for the battery to fill, you'll be able to get a pretty decent 10 hours of use from a quick five minute charge, which is the first Huawei watch to support this feature.
When it comes to general battery life, the Huawei GT 2 Pro is slated to offer up to "two weeks" of power on a single charge, or 30 hours with GPS activated, or 24 hours Music. Obviously, the two week estimation depends on how much you use the watch during that time, for example how many workouts you track, how often you use it for music playback and have GPS on, etc.
We've only been testing out the watch for a week, so can't say just yet how accurate that is, but in the past seven days we've found the watch to be more or less accurate to the firm's estimates. For example, after a full day of use, with all the standard settings and recording two activities (a 45min HIIT class and a 15-minute bike ride), there is 85% of the battery left. This lasts about a week before powering down, which is impressive for a smartwatch of this size.
HUAWEI GT 2 PRO VERDICT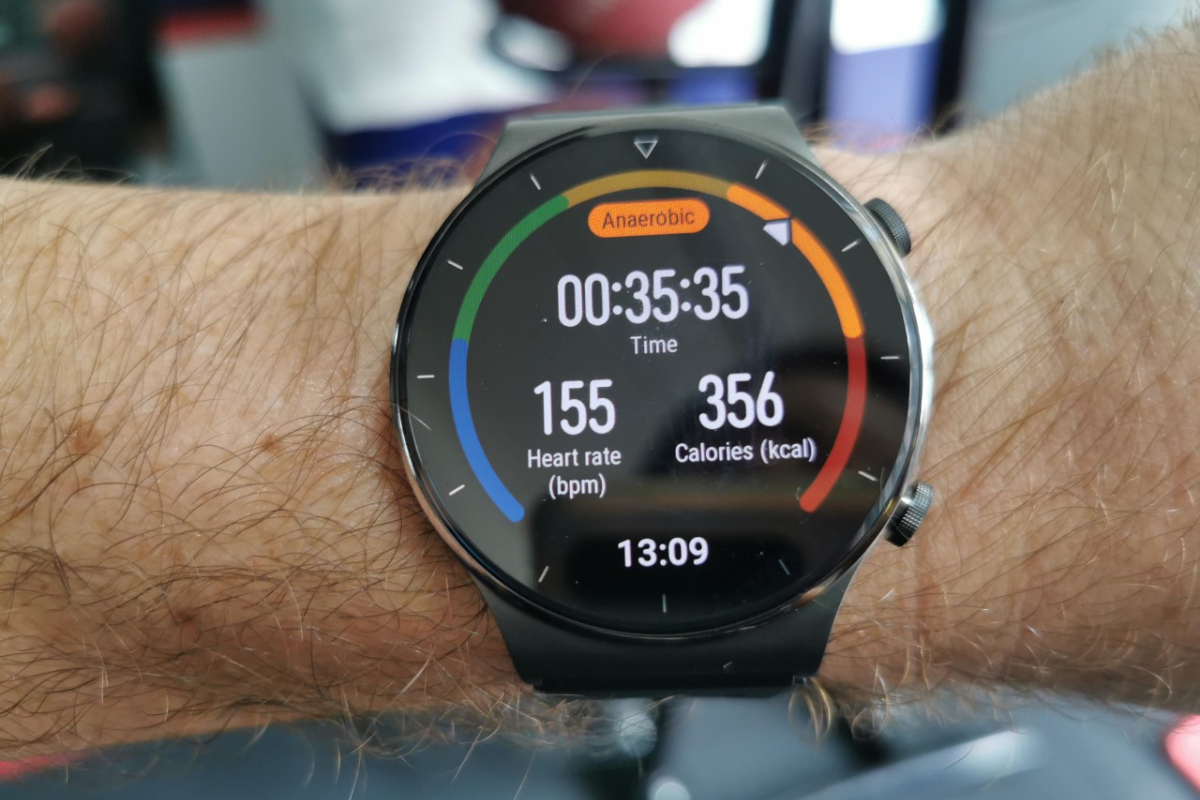 The GT 2 Pro does have a few pain points, namely it's ever-so slightly sluggish touch-screen and lack of third-party apps, but all-in-all it's a well-performing smartwatch, which we expect at that price.
It has the looks, it has all the activity tracking you'd ever need and it has the versatility to be used in multiple situations. But best of all, it has an amazing battery life.
A good all-rounder for those who are looking for a decent smartwatch and general health monitor but aren't too serious about fitness-tracking.
Stuff Says…
A sleek smartwatch that works well across both sports and every day environments
Good Stuff
Great battery life
Sleek design
Tracks every sport imaginable
Light and strong yet comfortable
Bad Stuff
Screen not super responsive
Still lacking third-party app support