Huawei Mate 8 review
A big and brilliant Android smartphone
Poor old Huawei. Sometimes it feels like it doesn't get a fair crack at the big time, just because it doesn't have as big a name as Sony or Apple.
We've been saying for years you should start taking it a bit more seriously. And, sorry, we're going to have to carry on that trend with the Huawei Mate 8.
This phone is way more dynamic than something like the Sony Xperia Z5 Premium. It's a big, big phone, but one whose changes are all about things we really care about. Not gimmicks. Like: how do you get a massive screen without making the phone massive too? And how do we tackle the whole "my phone only lasts eight hours off a charge" thing?
The Huawei Mate 8 manages to answer both these questions brilliantly. Oh, and right now it's also the most powerful phone we've ever used.
It's a corker, as long as you don't mind Huawei's software style too much.
Not so heavy metal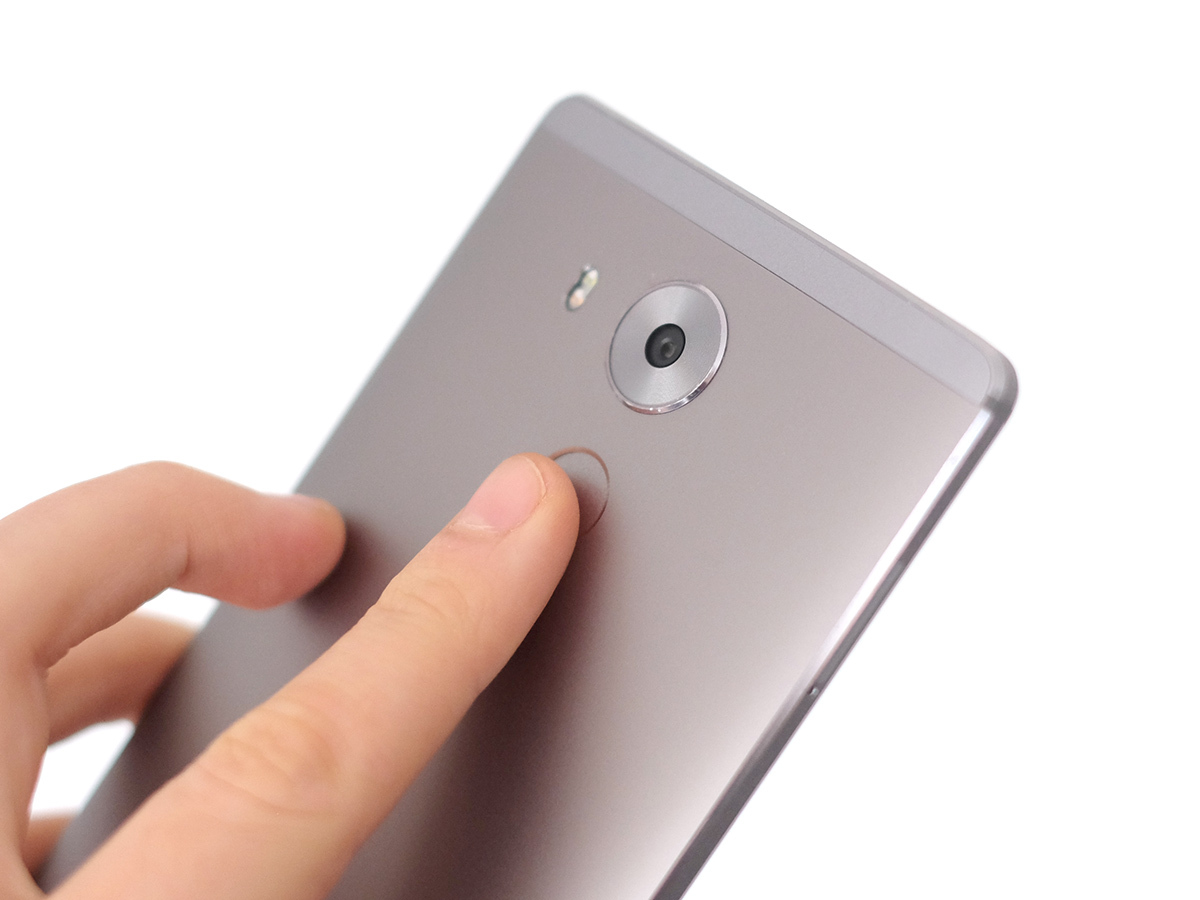 Last year, everyone went on about how Samsung really upped its phone design game. However, Huawei's top hardware is great these days too.
The Mate 8 takes the style of the Mate 7, and tweaks it a bit to make the phone look even better. This is a very large but very slim metal phone that feels and looks expensive. It's not loaded with quirks that might give it a strong design personality, but it's classy.
Huawei's real boasting point here is how much of the Mate 8's front is screen. There's very little excess phone, making it not much harder to handle than the 5.5in iPhone 6S Plus.
It's big. It's not for everyone. But that Huawei manages to make a 6in screen phone not seem totally ridiculous is still an achievement.
Given how classy the Mate 8 hardware is, it does seem a slight shame there are still little antenna-enabling plastic bits at the top and bottom of the phone's back. But these are offset by the bevelled metal edges and the sweet '2.5D' curve to the very edges of the screen glass. Plus the plastic bits only really stand out in certain light.
Or if someone points them out. So, err, sorry about that.
All of this, good and bad, applies to the Mate 7. But the bezels have been slimmed down even more, and I think the rounded camera lens looks a tiny bit better than the square one before. But they're otherwise 7.9mm-thick twins.
Tech cred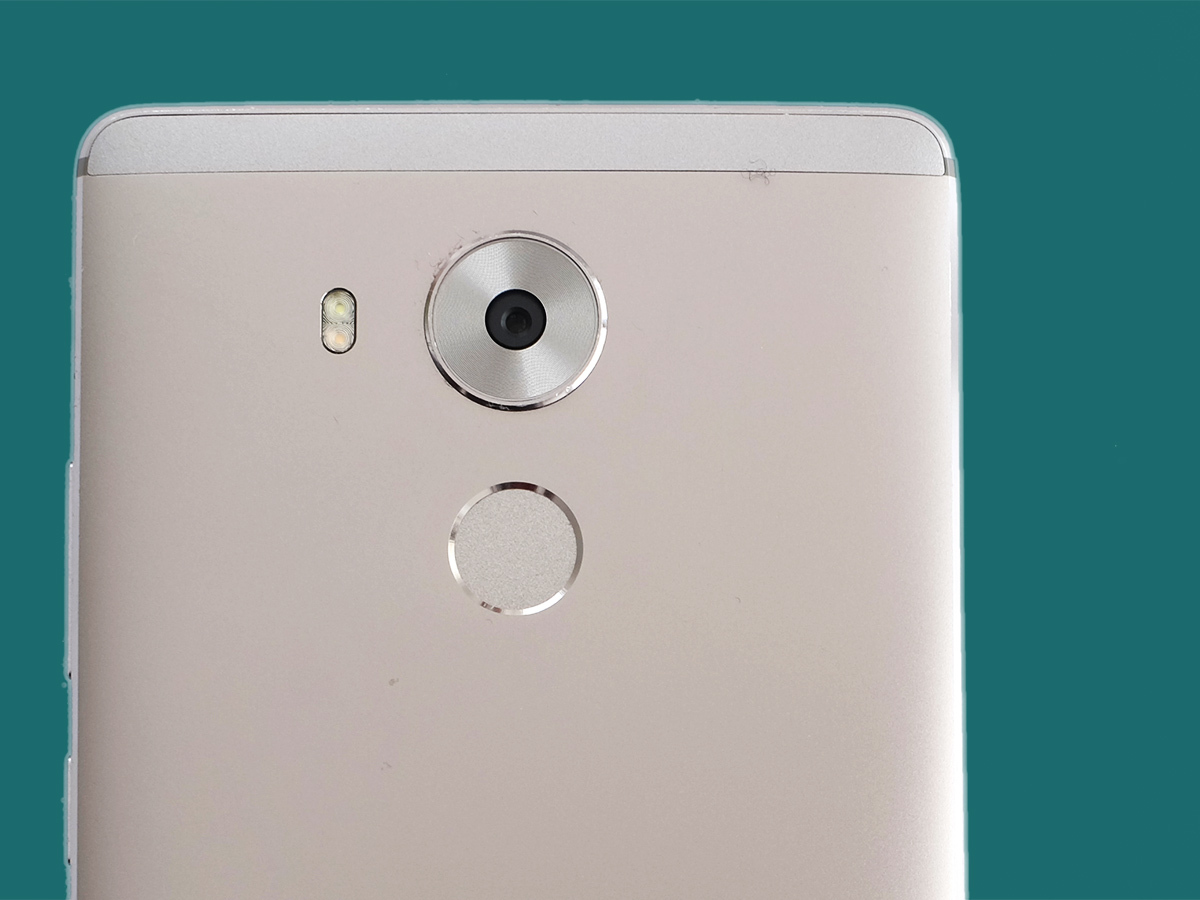 Like the last-gen Mate, you get a very good fingerprint scanner on the back. Huawei says it has updated the hardware and, sure enough, it seems to be better at dealing with slightly wet fingers than before. However, Huawei has been using fantastic finger scanners for a while now and, in most conditions it seems about as fast as the Mate 7's to me.
This is really on-par with scanners like the iPhone 6s Plus and Samsung Galaxy S6's. And here you don't even have to press a button. Even when the phone is sleeping a quick finger touch is all that's needed.
Finger scanners are really about unlocking your phone. But, as usual, Huawei has squeezed in a few more excuses for the thing too. You can secure your apps and content behind a finger scanner wall, turn off you alarm with a press and take a photo with a long press too.
There are a few other neat little hardware bits too. The SIM slot actually takes two nano SIMs, for example, or you can trade the second one for a microSD slot. This is one of the best phones for old-school media hoarders, especially now that Samsung's Note and Edge+ phones don't take memory cards.
Life on the big screen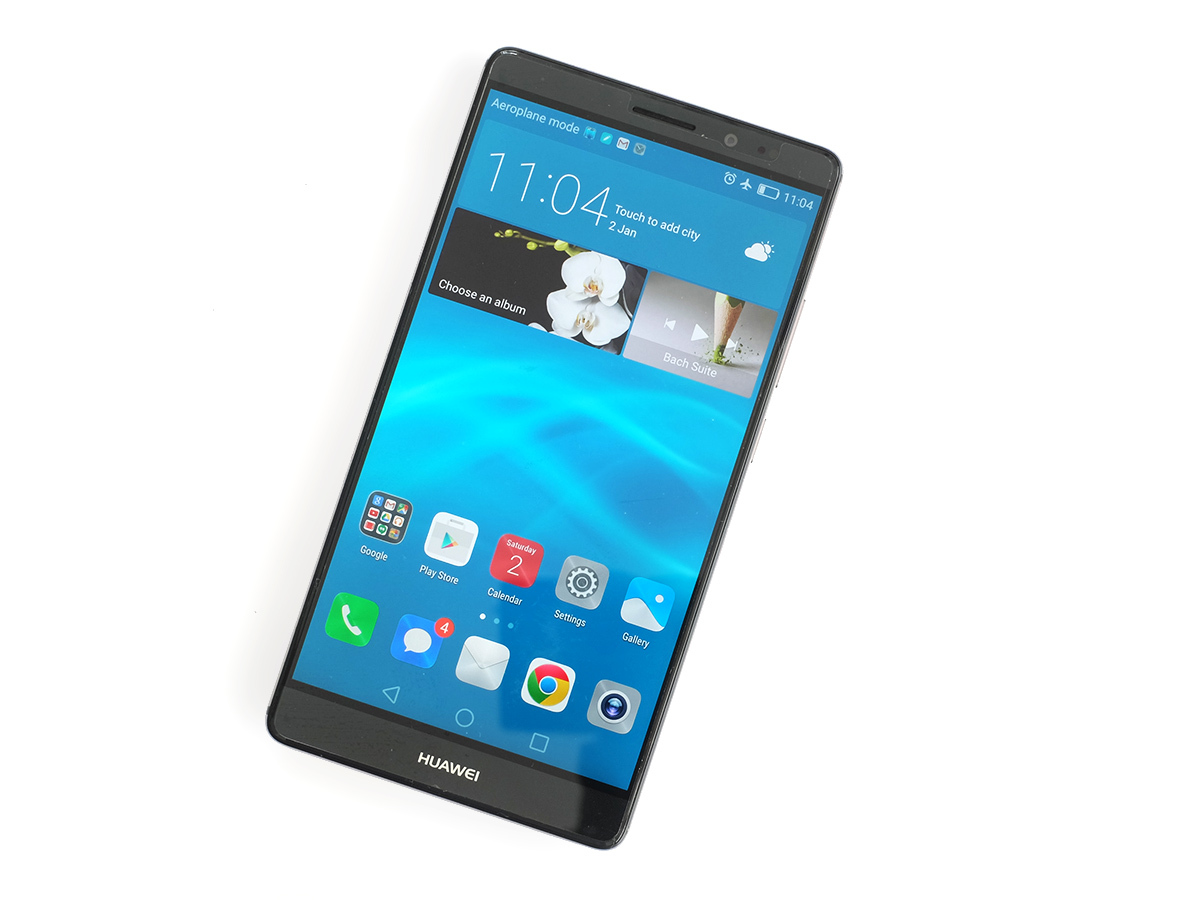 So far, Huawei's aced the Mate 8. But it's the screen that really matters. Like the Mate 7, the phone has a mammoth 6in display. Most other companies have given up on such gigantic phones, but the great thing here is that it doesn't feel much more inconvenient than some 5.5in alternatives.
There's a stinger here though. It's 'only' 1080p. Huawei has picked battery life over screen resolution in the Mate 8.
The question is, how bad is it? Get your eyes maybe 6in from the screen and it becomes fairly clear the Huawei Mate 8 isn't quite as sharp and pristine as the Samsung Galaxy S6 Edge+. It's a wee bit softer. Samsung's best are definitely a bit better.
However, read the internet and you're only likely to hear the issue overstated. The Mate 8 still gets you 368ppi, still way more than the 294ppi of the 720p, 5in budget phone crowd. And for watching video, I'd take this over a smaller phone like the Samsung Galaxy S6 any day. Sometimes size matters.
A good part of my 2015 Christmas break was spent with the Mate 8, because even the happiest family holiday has a fistful of lull moments, right? This is a terrific phone for browsing, for watching video and for games. Simple as that. You'll probably want to type with two hands, but that stands for 5.7in phones too.
Forgetting resolution, image quality is very good. Like most flagship phones the colours are a little hot, but it gives the screen a nice vivid look. Huawei is out to appeal to the masses. You do get a control over the temperature, letting you make the character a little warmer or 'bluer', but not saturation.
On first using the Mate 8 it looked to me like the white balance was a little off, but it's the sort of thing your eyes adjust to within a day anyway. Contrast is great for an LCD too, because this phone uses an IPS-NEO screen. This basically a lot like a regular IPS screen, but works extra hard at blocking off the backlight to make your blacks blacker.
Off-axis brightness isn't close to an OLED, of course, but the Mate 8 has a very nice display in general. For watching a bit of Netflix at the gym there are few others I'd rather use. Ok, maybe a Samsung Galaxy Note 5.
The Duracell bunny of phones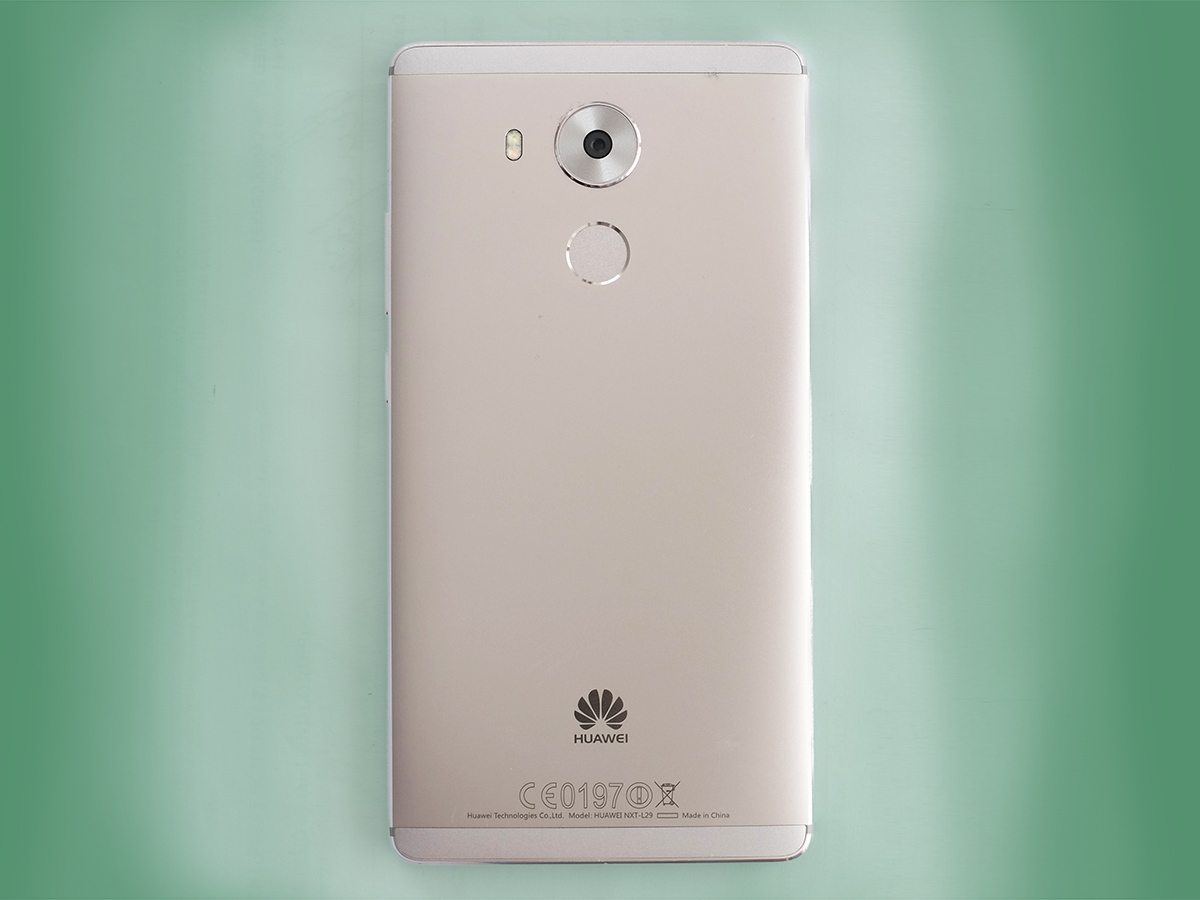 Huawei's main excuse for using a 1080p screen is battery life. A lower-res display will probably suck-up less power than a more pixel-rich one, generally speaking.
The Mate 8 has a serious battery under its metal back too, a 4000mAh one. That's way larger than what you'll find in anything similar from Sony, Samsung, LG… the list goes on.
In our usual video run down test, the Mate 8 does well but not in any class-leading way. It'll handle video for 13 hours 45 minutes. That's a great result, but I found the giant Samsungs, the Note 5 and Edge+, still last a few hours longer.
However in general use the Huawei Mate 8 lasts longer than any big-brand phone I've used in ages, including those Samsung kings. For example, I was using the phone on a pretty slow Boxing Day. It trudged through a couple of hours of podcast streaming, a lot of browsing and endless Whatsapping and by 12:30am it still had 50 per cent charge left. That's pretty amazing.
The next day I still had 22 per cent left at lunchtime, even after taking about 100 photos and battering it with more podcasts and browsing. A while later in the first few days of 2016, when I'd stopped having to 'test' the phone and was using it normally, I got a full two days' use off a charge. That's much rarer than most manufacturers claim.
While the Mate 8 has a battery that's 100mAh smaller than the Mate 7, I found this new model lasts much longer in real life. Heavy users will get a day and a half off a charge, but this is one of the few phones you can really squeeze two days' use out of without really trying. It makes the LG G4's stamina seem positively crap.
Dealing with your Emotions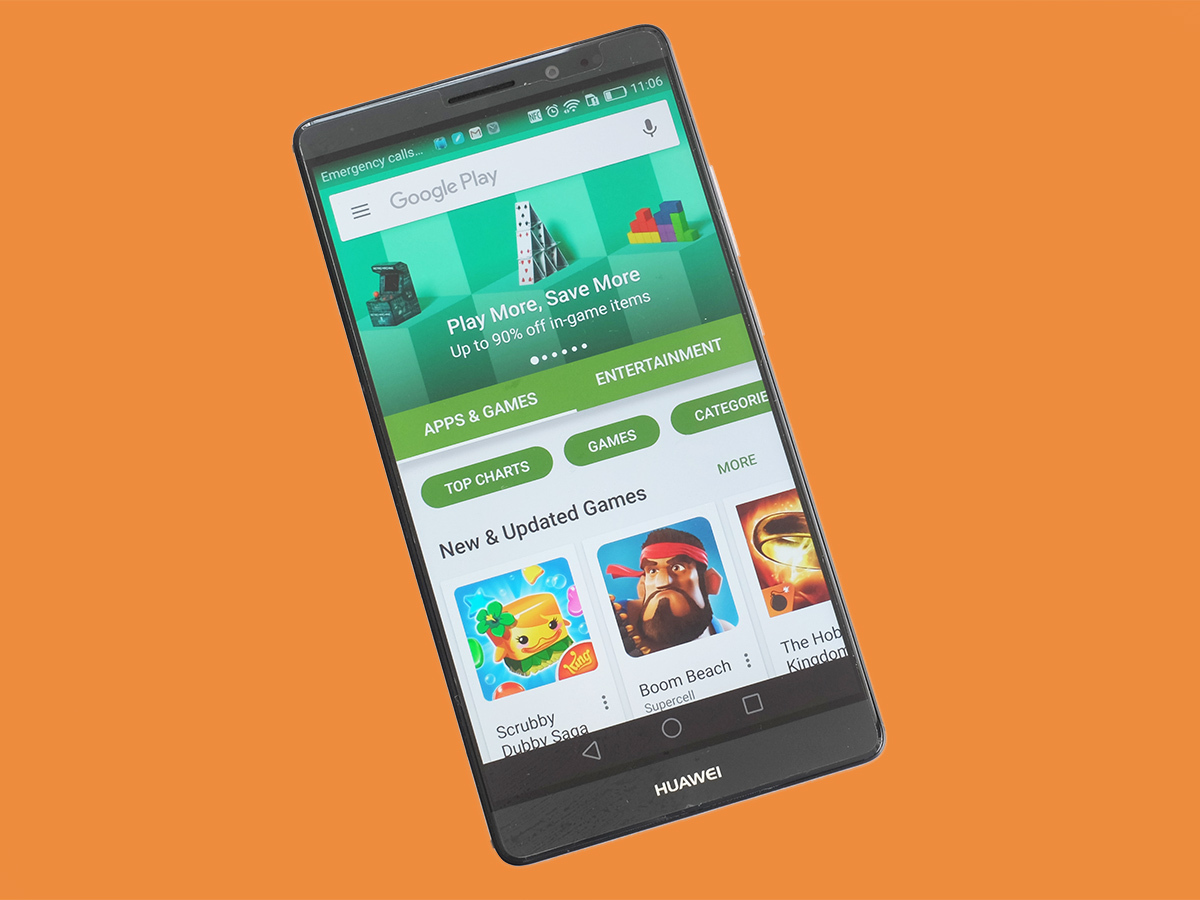 Now we've looked at some of the best bits, it's time to look at the area giving off a slightly odd odour: the software. The Huawei Mate 8 has a bang up-to-date Android 6.0 at its core, but on top you get Huawei's usual custom software, Emotion UI.
This has always proved a bit of an audience-splitter, most sitting on the "it's a bit rubbish" side. The issue is that it gets rid of the apps menu, using a more iOS-like arrangement. It's doubly a shame now that Android 6.0 M's apps screen is so good.
Huawei: never knowingly under-quirked. However, this is the least quirky version of EmotionUI I've seen in ages. It doesn't ship with a totally horrible visual theme, doesn't use a bizarre lock screen and is really pretty clean. I had to tweak it much less than other Huawei phones.
Fingers crossed this is the direction Huawei's heading with its software. Because for the geekier fans, there are still loads of controls underneath. You can choose how packed with app icons the screens are, how transitions look and even how the drop-down notifications menu is laid-out.
The early version of the Mate 8 I'm using doesn't actually let you download extra visual themes, but I imagine the retail version will. It has a Themes app, after all.
In what's almost an admission that not everyone likes Emotion UI, the Mate 8 actually comes with the Google Now UI app preinstalled. This gives the phone the same surface-level look as the Nexus 6P, although you have to have to fiddle around in the Settings menu to get it working.
It's there if you want it, but I'll admit I ended up missing being able to fit more app icons on-screen. A 4-app icon row on a 6in screen looks a bit, well, Early Learning Centre until you get used to it.
Whichever you choose, there are zero complains about performance. It's excellent. A great, responsive feel, fast loads and zero major glitches in my whole time with the Mate 8 were a pleasant surprise. After using the phone for two weeks, the camera started taking a while to initialise, but that's it.
You're Kirin me
As well as improving its software in the last year or so, Huawei is also trying pretty hard to squeeze out some 'firsts'. There was the whole '3D touch' thing in the Mate S, which was neat but pretty useless, while the Mate 8 nips in before the 2016 flagships with a processor of incredible performance.
It significantly outperforms any phone I've ever used in Geekbench 3 test, with an eye-opening 6229 points. That's way more than the 4400-odd LG and HTC top dogs, and a good way ahead of the Samsung Galaxy S6 Edge+, which on a good day can score around 5200 points. It even beats the iPad Pro.
The Mate 8 does this with a HiSilicon Kirin 950 CPU, made by Huawei. This CPU line has generally lagged a way behind the competition but, for once, it's out there leading the way. The bit that really tells you this is a next-gen CPU is the bunch of Cortex-A72 cores, not seen in 2015's phones.
This phone also has the fastest RAM I've ever seen in a phone, able to juggle data at a blistering 11,000MB/s. There's 3GB of it rather than 4GB, but it's way faster even than the DDR4 used in the Samsung Galaxy S6 Edge+ (which hits around 8000MB/s).
What does this really mean? Not much. With a 1080p screen the Mate 8 could get by with a lot less raw power. You can bet within a month or so phones will start creeping out with the similar power too. But this phone is certainly primed for 2016.
Camera star?
The camera is pretty great too. The Mate 8 has a 16-megapixel main camera, using the Sony IMX298 sensor. That's pretty similar to the one used in the latest Samsung phones, but is just a smidge larger to give the phone every-so-slightly better low-light skills.
In person, this difference all comes down to how a phone-maker handles the hardware. The Huawei Mate 8 does fairly well.
It feels fast to shoot and focus, the Auto mode is reliable and as the phone has optical image stabilisation it's dead easy to get pin-sharp photos even at night. This phone gets a lot right. And having shot a good few hundred photos with the Mate 8, I was very happy with its hit rate. It's far better in this regard than the Sony Xperia Z5 Premium, for example.
Given the choice, I'd still pick one of the latest Samsungs, though. Their photos tend to have punchier contrast, and in a side-by-side test with the Edge+ I found that indoors the Samsung tends to make better use of its stabilisation, working to keep the ISO sensitivity down. That's what gets you the most detailed, least noisy shots.
And while I like the Huawei's 'point and shoot' Auto mode — it seems to do plenty of dynamic range fiddling and makes most of the right photographic choices — the rest of the app is awkward in places. Flicking between HDR and non-HDR modes is clumsy, and the app doesn't show what mode you're using clearly enough.
Manual smarts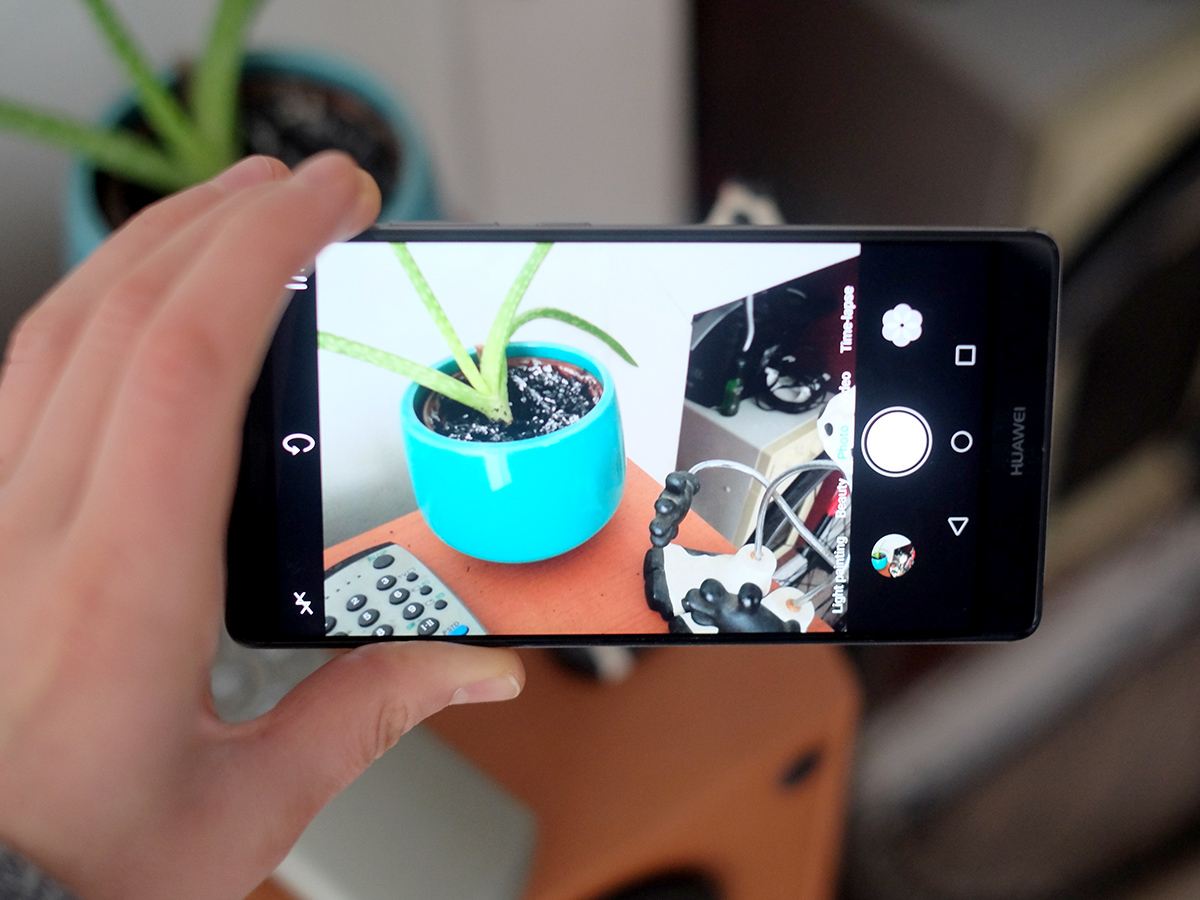 There's work to be done, but I'll grant Huawei, some of its bonus modes are pretty neat. For example, Super Night mode uses an incredible composite of shots for night-time results that will rival a DSLR. The snag is that the phone needs to be still for up to 30 secs. And no, still hands won't do the job.