Huawei Mate Xs 2 review: better on the outside?
An outward-folder of impressively skinny proportions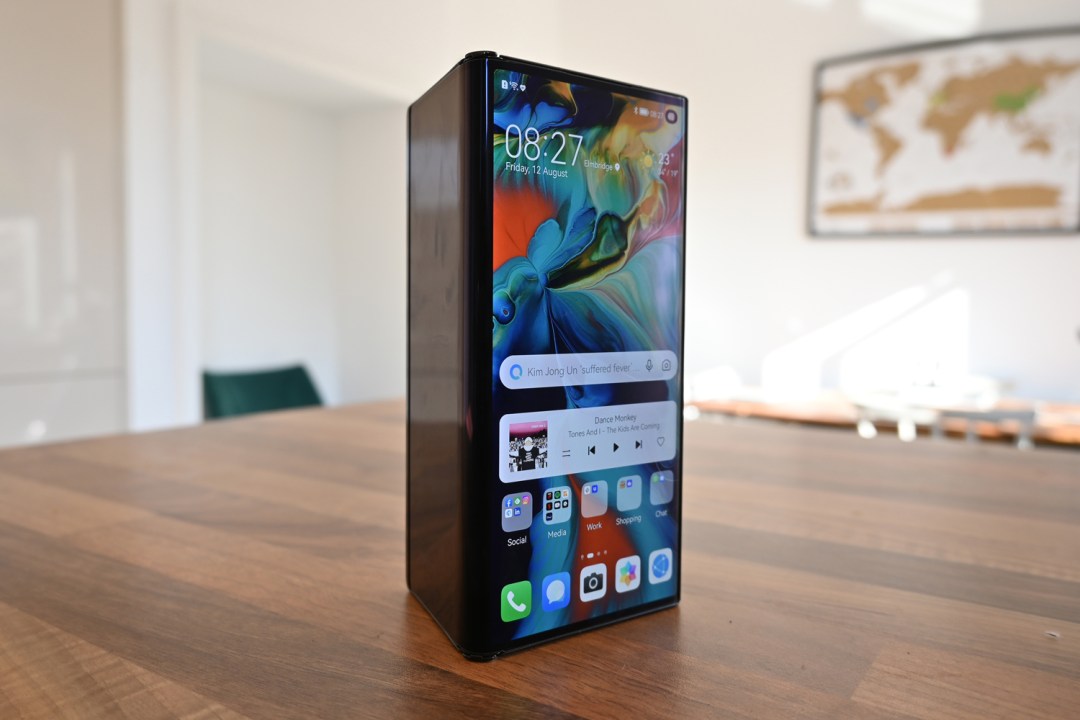 Did you think smartphone makers were done innovating? Nah, you've just been looking in the wrong place. Foldables are where it's at – and Huawei is back with a second-gen effort that does things differently from the rest of the pack. The Huawei Mate Xs 2 has an outward-facing screen that wraps around the front and rear, unfurling into a 7.8in mini tablet or compacting down to a 6.5in smartphone no thicker than the handset probably sat in your pocket right now.
With rivals like the Samsung Galaxy Z Fold 4 concentrating on inward-folding designs, the Mate Xs 2 is a welcome change of pace – and one that promises to continue the firm's excellent track record for mobile photography. But it relies on older internals, and like all Huawei handsets of late has a few software quirks we can't ignore.
Is that screen the dream, and enough to make an impact against the the best smartphones on sale today? Now the Mate Xs 2 is officially confirmed for the UK after months of sales in China and Europe, we've been taking a closer look.
Design & features: slimmer of the year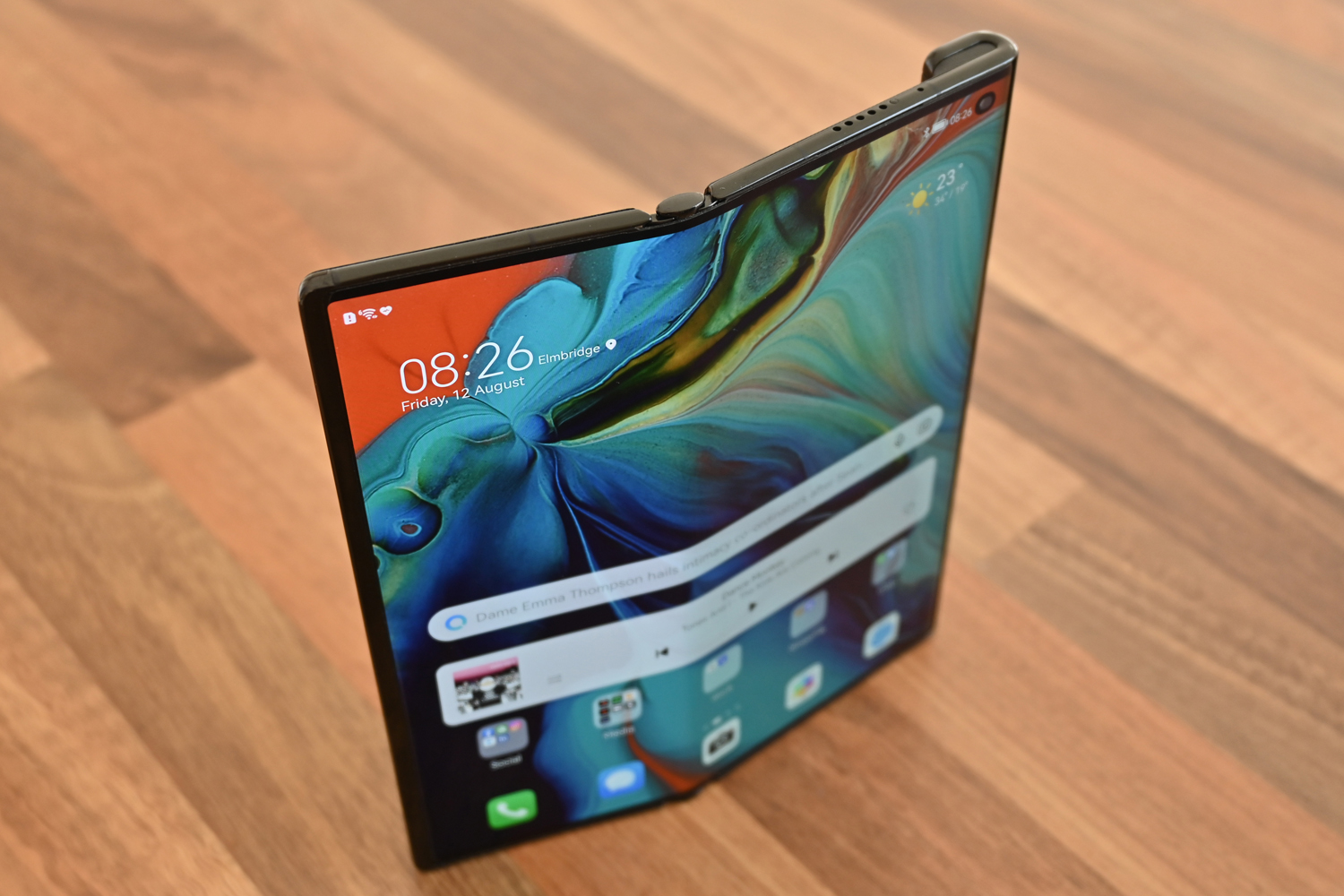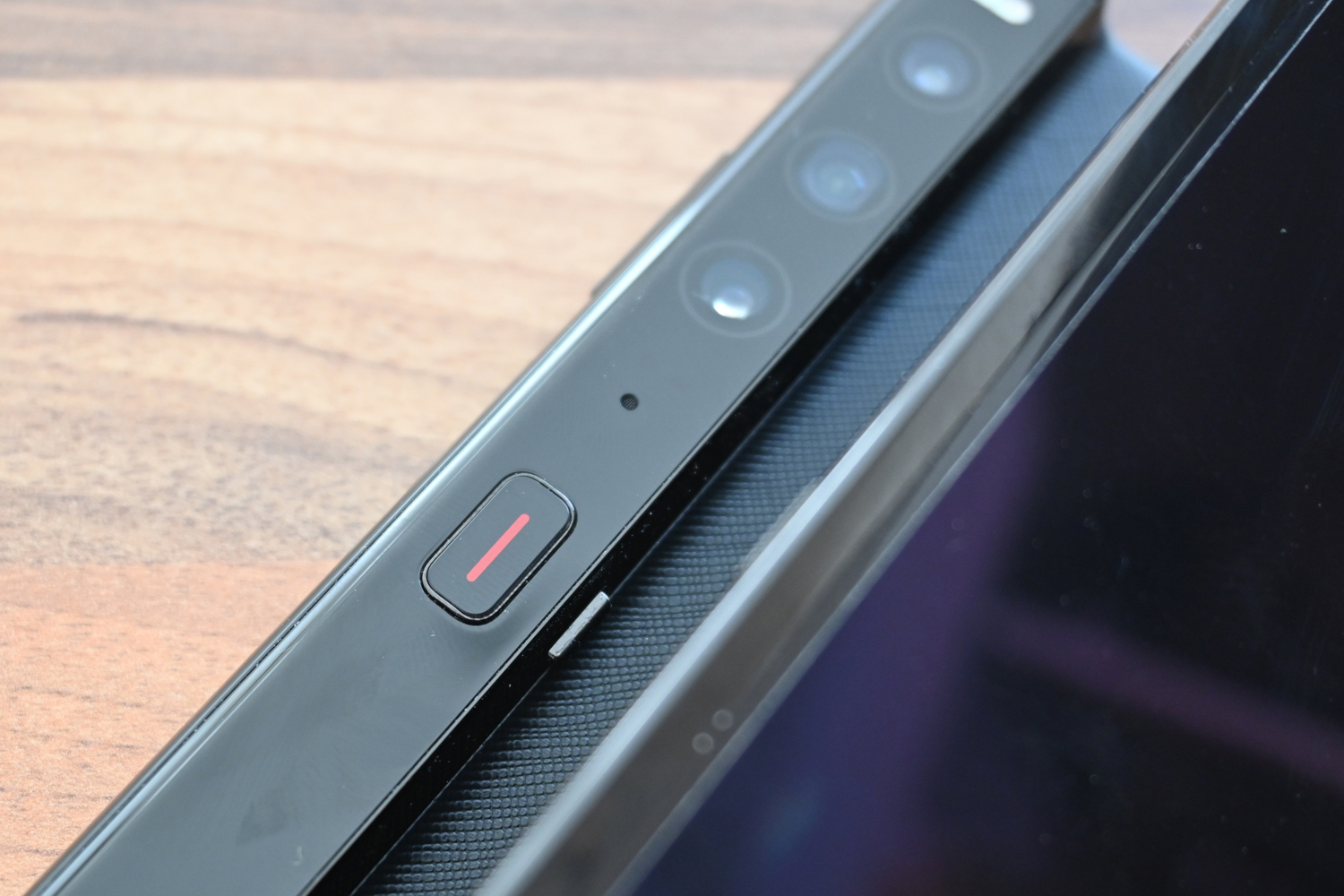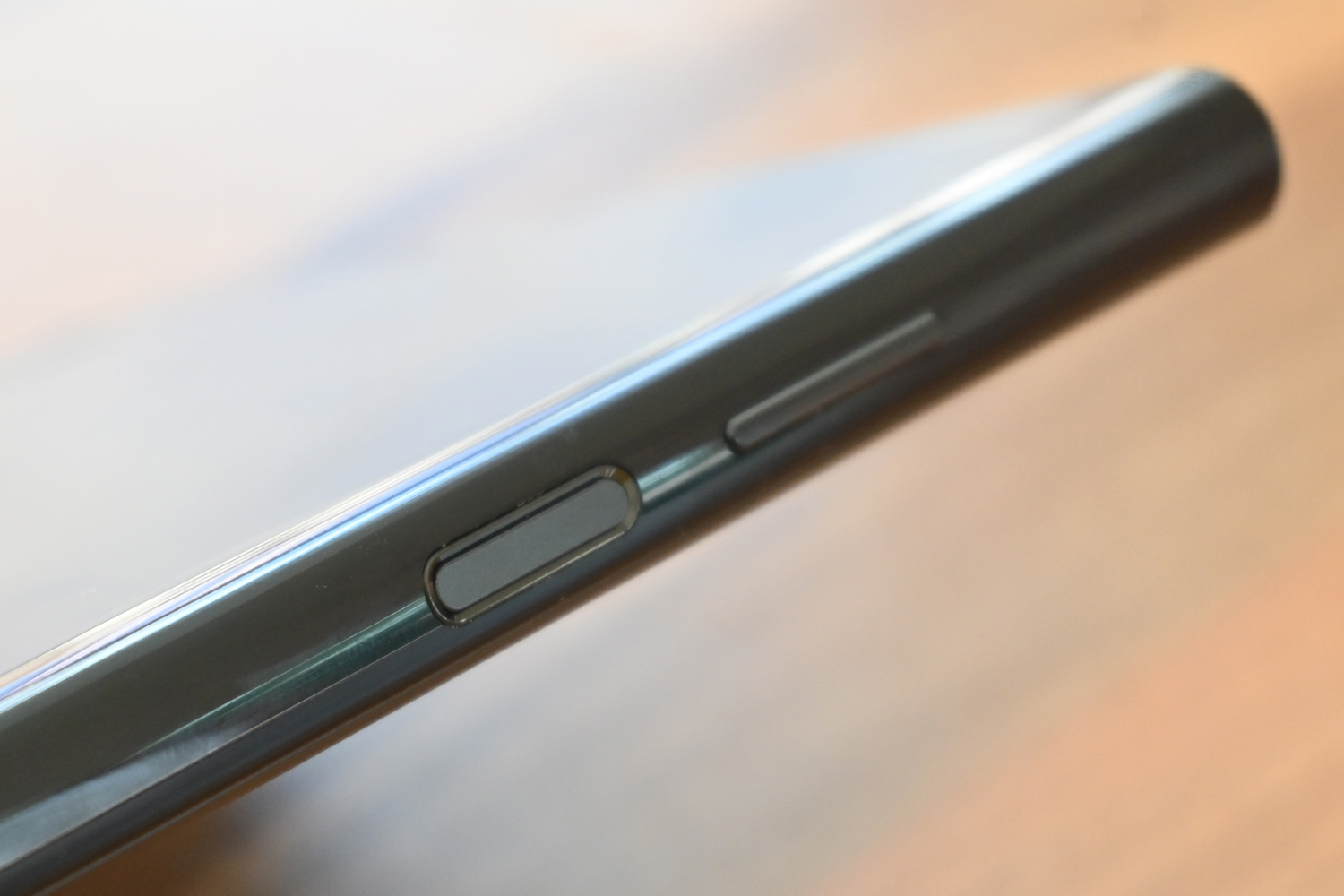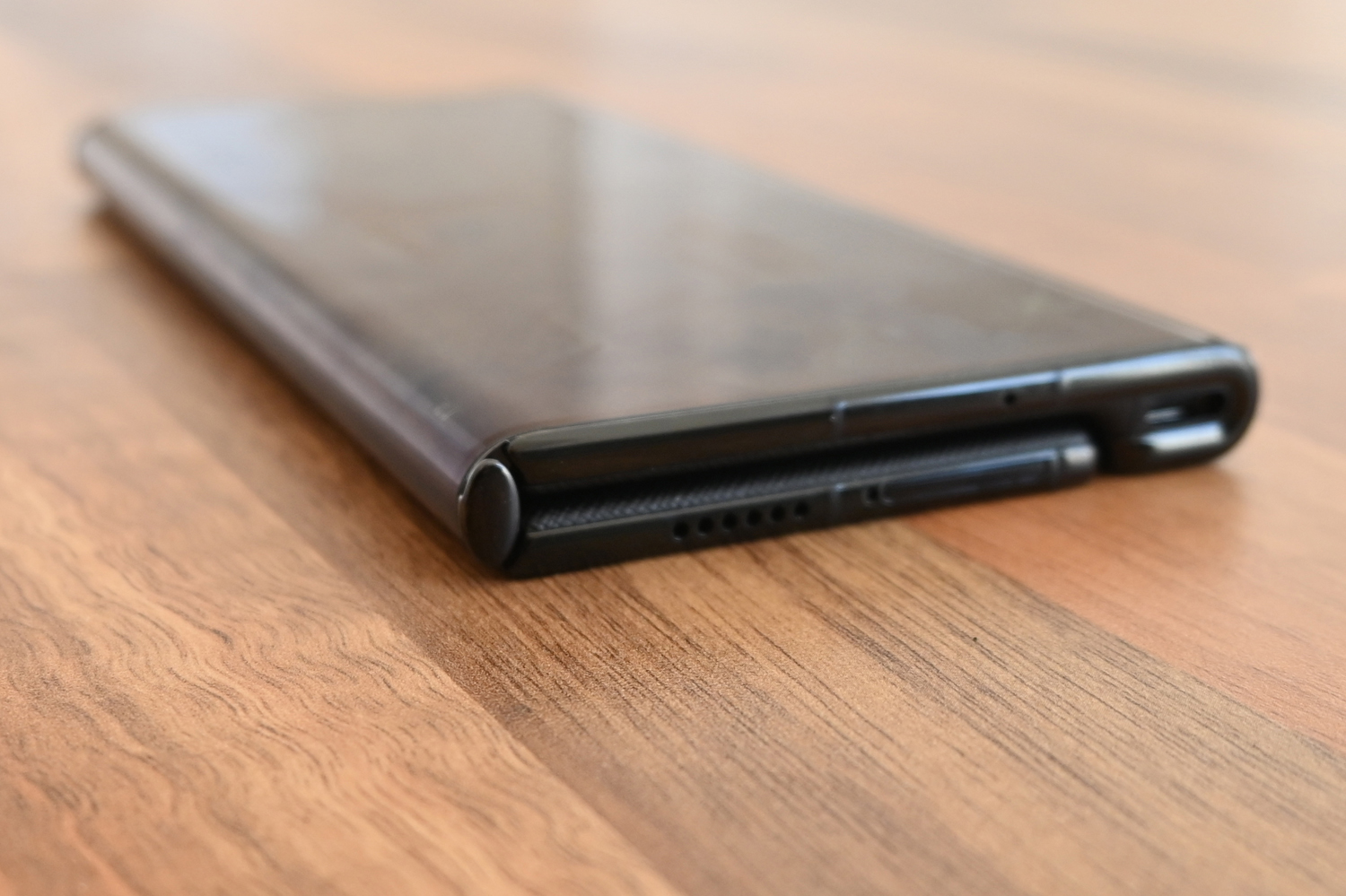 Folded shut, you might not realise the Mate Xs 2 is anything particularly out of the ordinary. It's not much beefier than a traditional phone, with rounded sides that sit comfortably in your hand. The power button/fingerprint sensor combo is perfectly placed for both right-handers and southpaws, detecting your digits quickly and accurately. There's a USB-C port and SIM card slot at the bottom, and a trio of cameras at the rear that sit completely flush.
It's no lightweight at 255g, but barely any heavier than a big-screen flagships like the Apple iPhone 13 Pro Max, which tips the scales at 240g.
The giveaway? That unbroken display that stretches right around the back of the phone. Press the button on the rear and the hinge unlocks, letting you unfurl the screen to its full 7.8in. It's a little stiff, but reassuringly so, not wanting to flop shut when held in one hand. Impressive, given it's a mere 5.4mm at its thinnest point. A textured finish on the underside feels suitably premium to the touch, even if it's made from a plastic composite, and isn't a magnet for fingerprints.
Overall, the design hasn't changed much from the original Mate Xs, with a thicker 'bar' on the right side holding the camera lenses, USB port and physical buttons. It has a bit of a Kindle Oasis vibe when opened, giving you something solid to grip on to while unfolded. Lefties can hold it upside down because the screen auto-rotates. Just remember to flip it back before making any video calls, or the hole punch selfie camera will be at the bottom edge rather than the top – a recipe for unflattering, double-chin angles.
While the screen might not have as tight a fold as some rivals, the layout means it sits completely flat when closed. That means less chance of something slipping in between and doing damage while the phone is in a pocket or bag.
Screen & sound: the bigger picture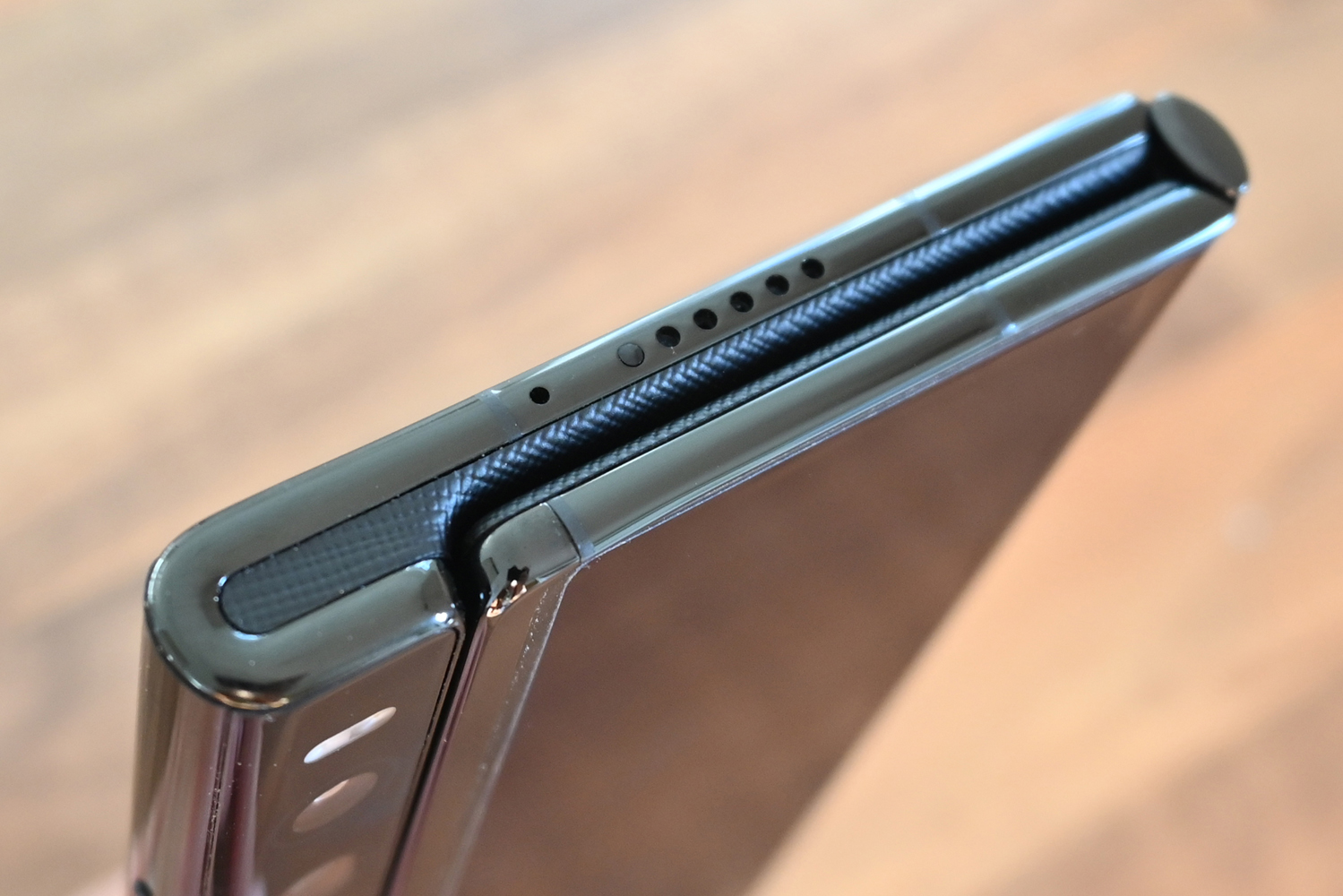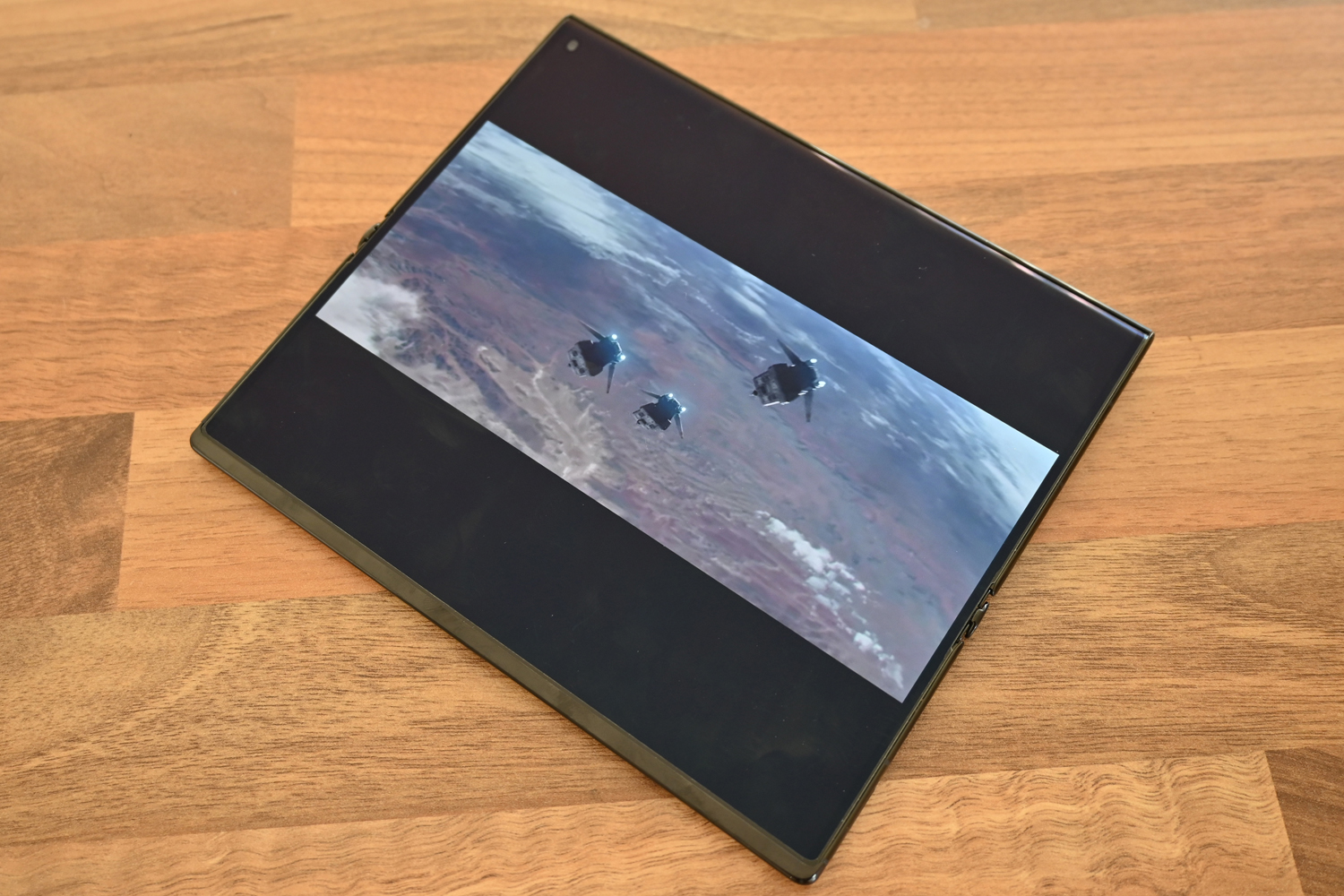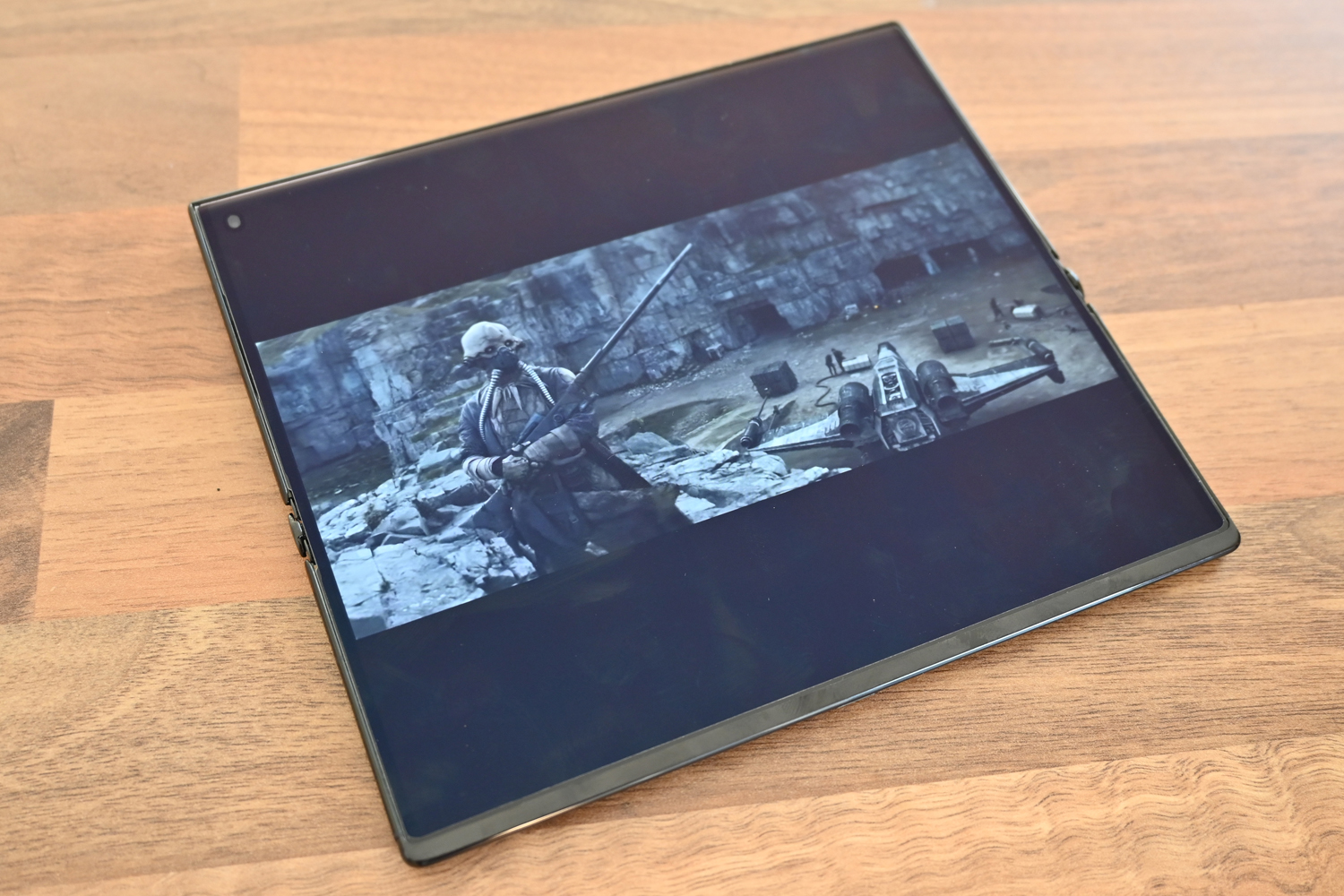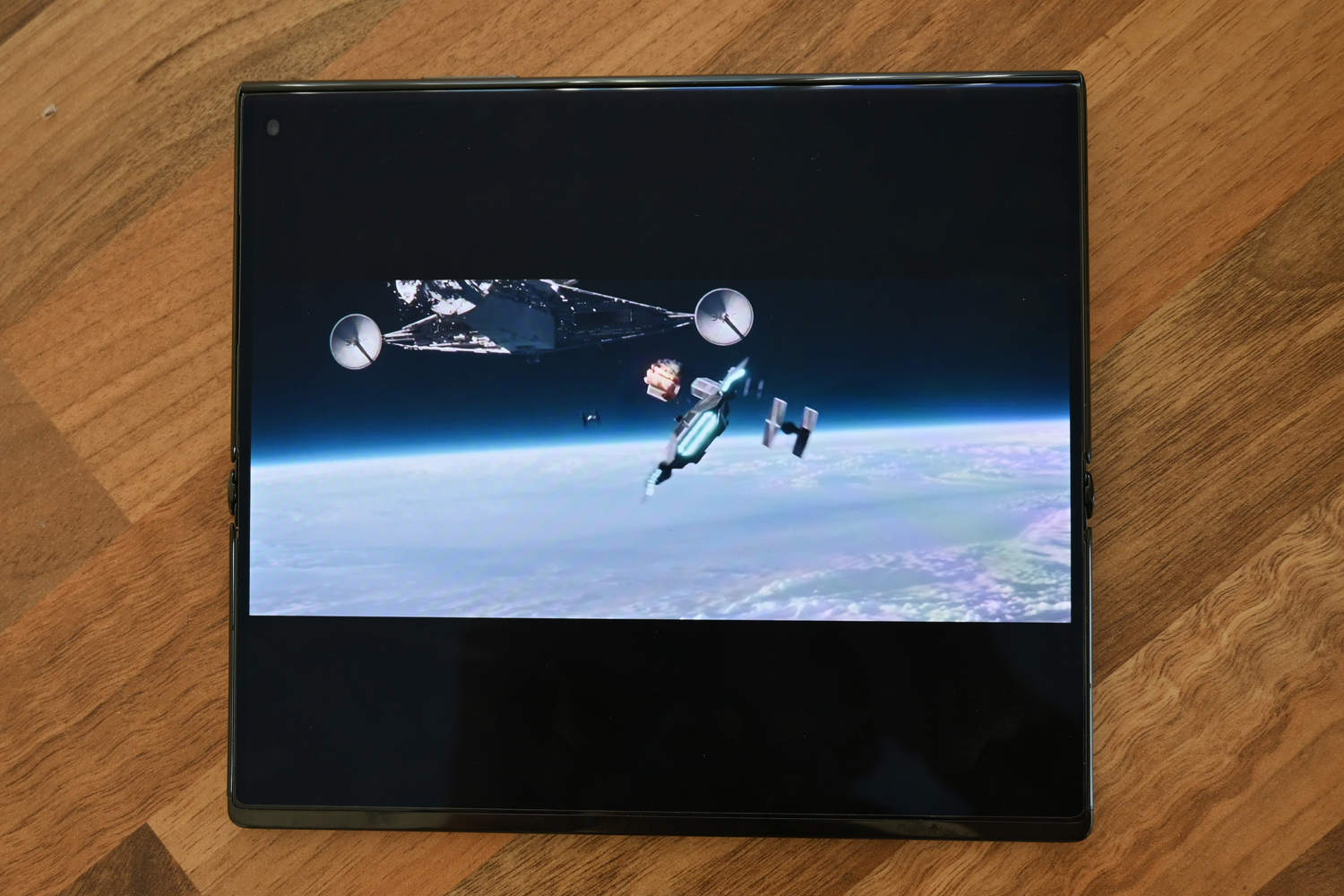 Folded shut, you're essentially using a 6.5in smartphone with a 2480×1176 resolution. That's easily on par with more traditional top-tier handsets, and the wider 19:9 aspect ratio helps squeeze more onto each Android home screen. Scrolling and motion look silky smooth thanks to the adaptive 120Hz refresh rate, and viewing angles are excellent.
Unfold the screen and you've now got a 7.8in display with a squarish 10.1:9 aspect ratio and 2480×2200 resolution. The crease isn't entirely invisible, but is a lot subtler than the one on the Samsung Galaxy Z Fold 4, which shows up at much shallower angles.
The panel isn't able to get quite as bright here as when folded shut, but still coped well when taken outdoors in direct sunlight. Reflections were minimal, too. That could partly be down to the pre-fitted plastic screen protector, which isn't meant to be removed by the user. If it gets scuffed up, you'll need to send the phone in to get it replaced. At least it feels convincingly like glass under your fingers, with minimal drag.
HDR support is complicated: the panel supports it, but Netflix doesn't. There's no YouTube app, and it won't play HDR footage through a web browser. A third-party YouTube client did let us select HDR playback, but given we could still tweak the display brightness, we're not convinced it was working as intended.
This is still an OLED panel, so colours have real pop and contrast is excellent. Out of the box, things leaned a little towards warm and yellow, but you can pick between Normal and Vibrant colour modes, each with a choice of default, warm and cool temperature, plus a colour wheel for fine-grain tuning.
The Mate Xs 2's stereo speakers get plenty loud, and is smart enough to switch channels based on which way round you're holding the phone. Sound is a little thin, though, and the high-end tends to dominate the mix. It's fine for YouTube videos and spoken word podcasts, but isn't as impactful as a Galaxy Z Fold 4.
Performance & battery life: G swizz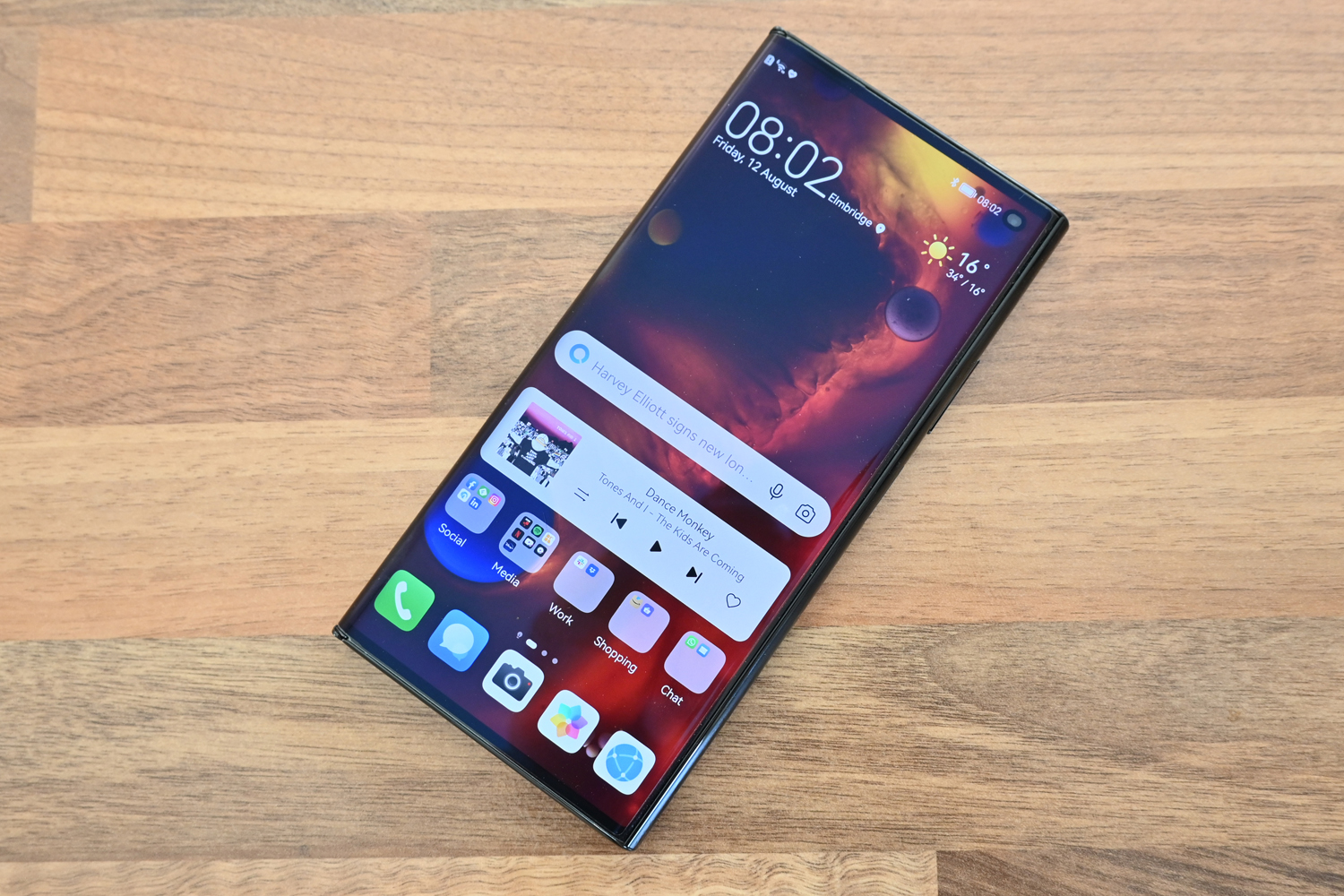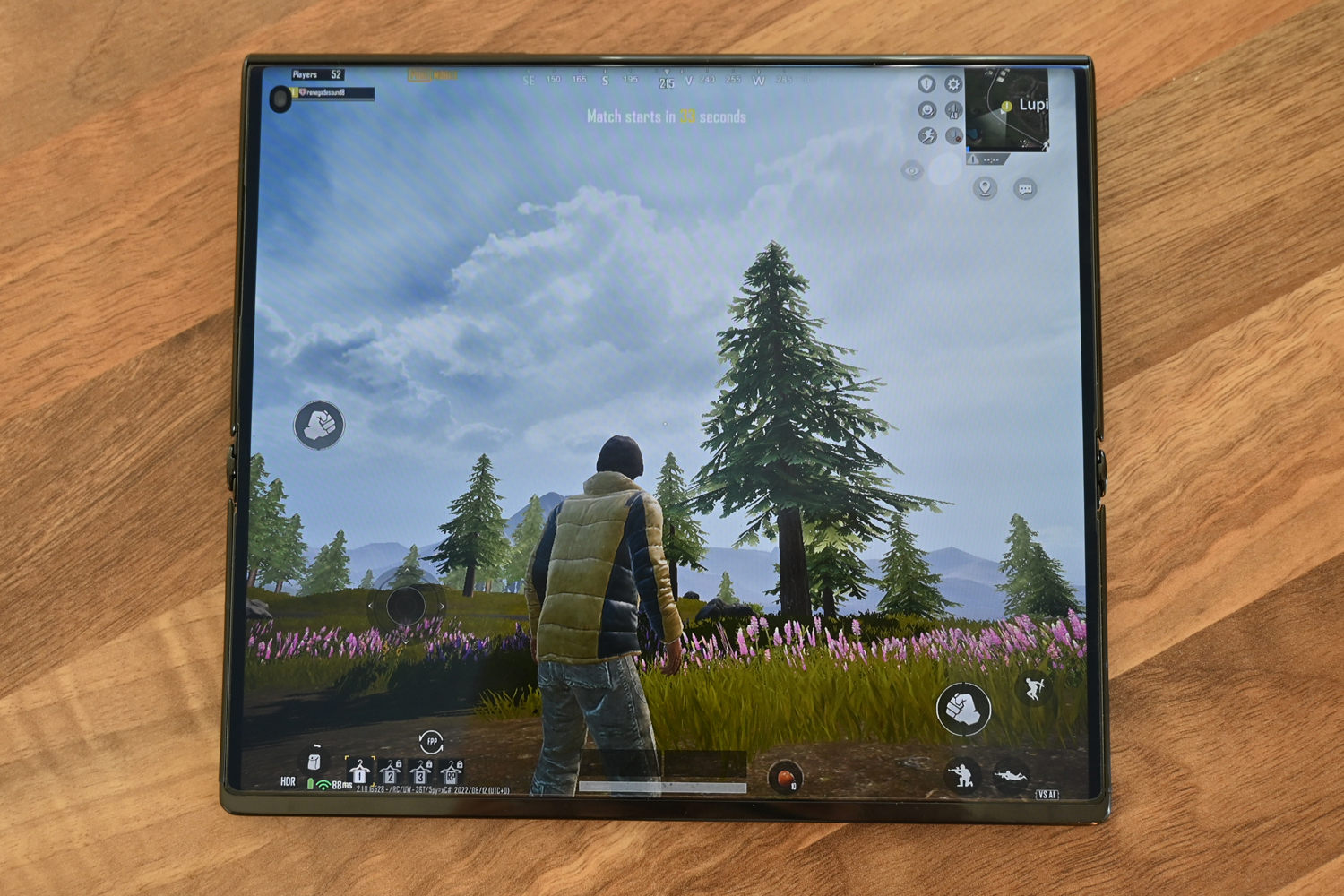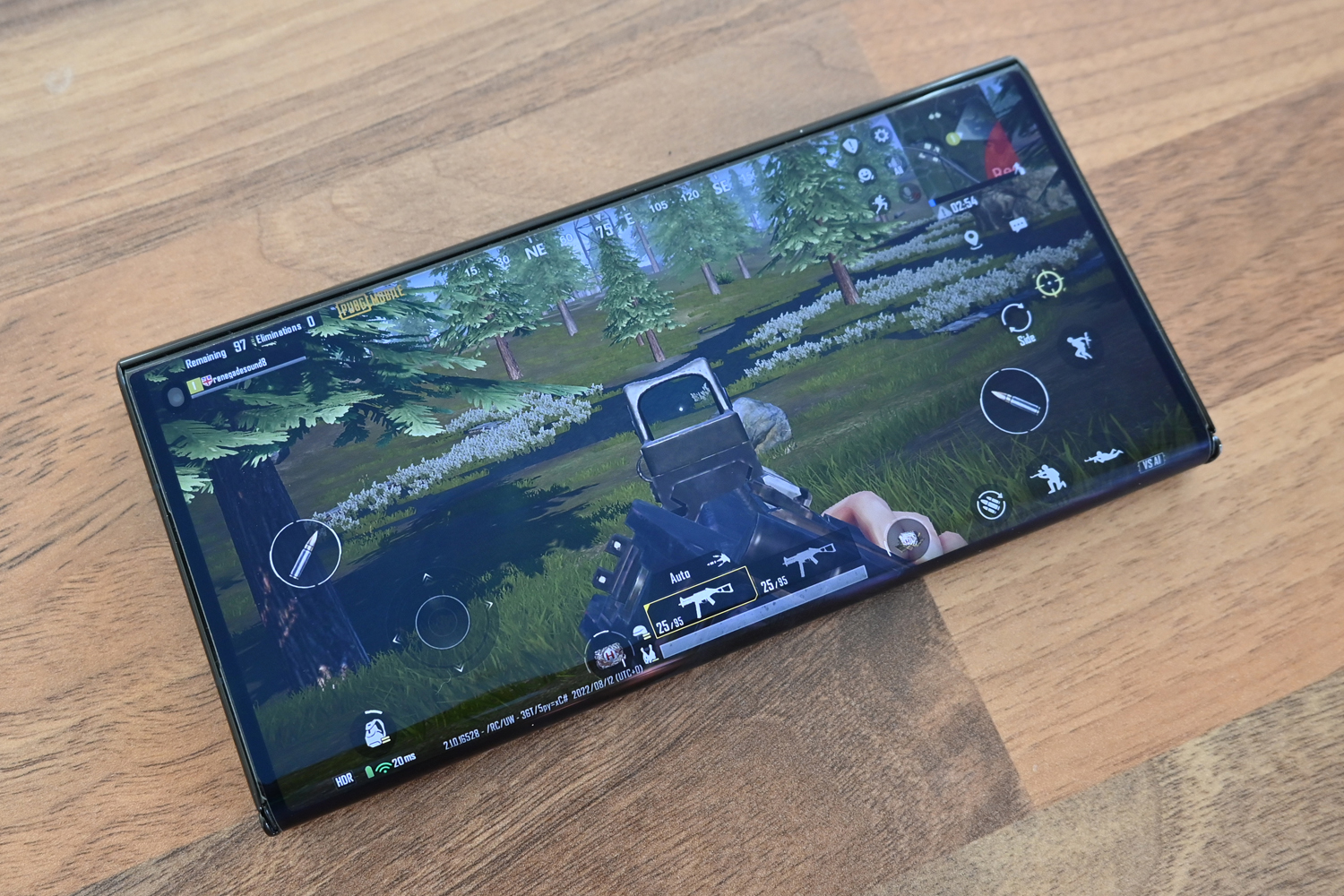 Underneath all that glass, Huawei has squeezed in a Qualcomm Snapdragon 888 CPU, 8GB of RAM and a very healthy 512GB of storage. Why not a newer Snapdragon 8 Gen 1? Blame the US trade block, unfortunately. That also means this is a 4G-only device, which might be a bitter pill to swallow for tech addicts wanting the latest and greatest.
Naturally it's beaten in benchmarks by 2022's most powerful phones, but there's still enough grunt here to run most day-to-day apps without any noticeable slowdown or lag. Everything opens quickly enough and it'll happily run one app in a window on top of another. Newer, more demanding apps might feel sluggish compared to rival flagships, though, which is a bitter pill when paying so much for a phone. 8GB of RAM is about the minimum we'd want for a device that'll be doing a lot of multitasking, too.
Unfolded, there's also lot of pixels to push, so gaming will be a step behind as well. It can still play PUBG Mobile at high settings, but isn't always able to deliver a frame rate high enough to take advantage of the high refresh rate screen. Gameplay is smooth enough, but expect performance to tail off as the device heats up. It performs better when folded, so demanding gamers should stick to the smaller screen.
Given it's such a skinny phone, the Mate Xs 2 was never going to have a massive battery, but the 4600mAh cell is still respectable. Unfortunately it's not especially long-lasting, managing about nine hours of video playback when folded and eight when opened up. That puts it near the bottom of the table for foldable phones, and means you'll be charging up before bedtime even with moderate use of the bigger screen layout.
At least 66W wired charging is good for a complete top-up in under 45 minutes. A 15 minute splash-and-dash was usually good for a half recharge.
Software: open a window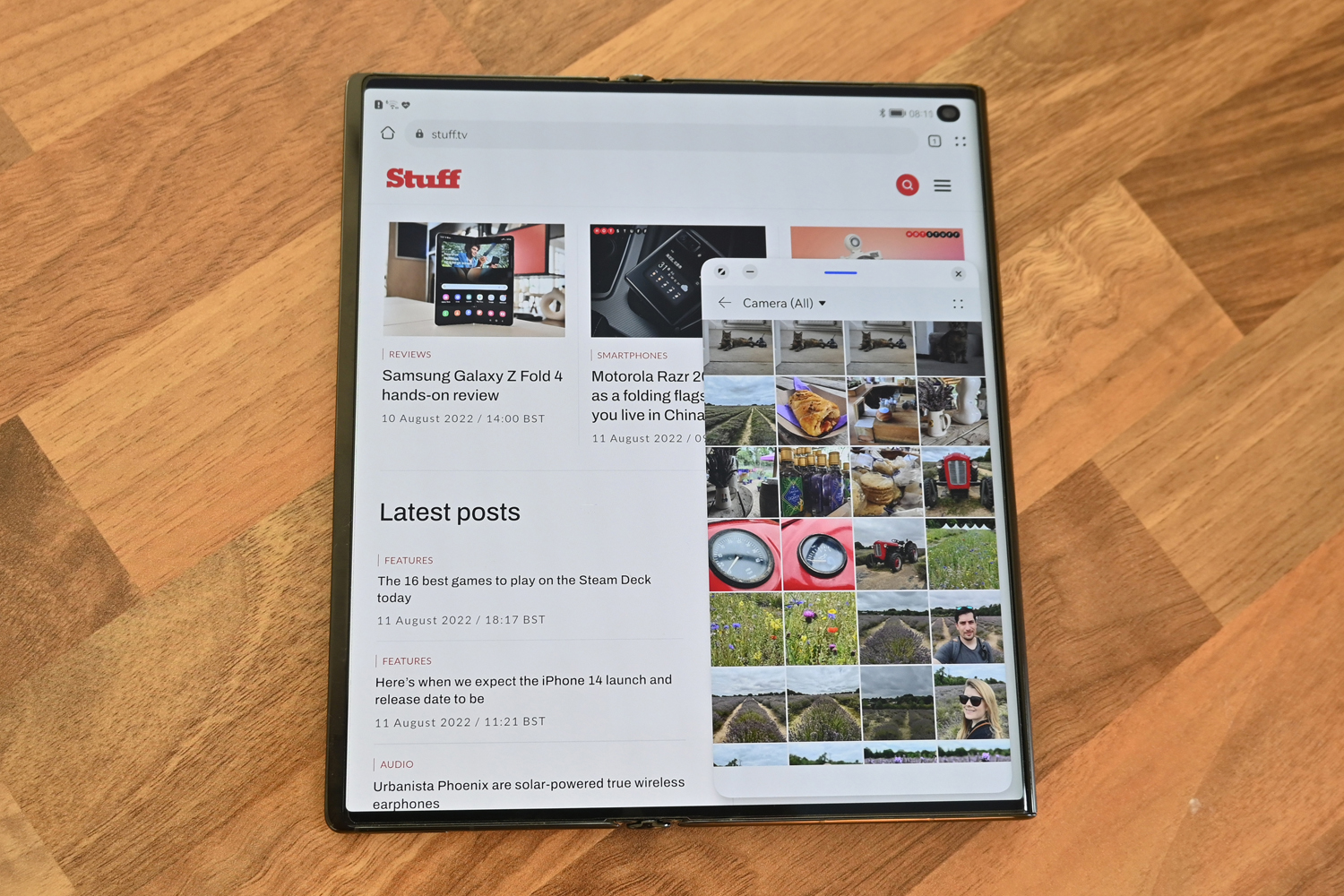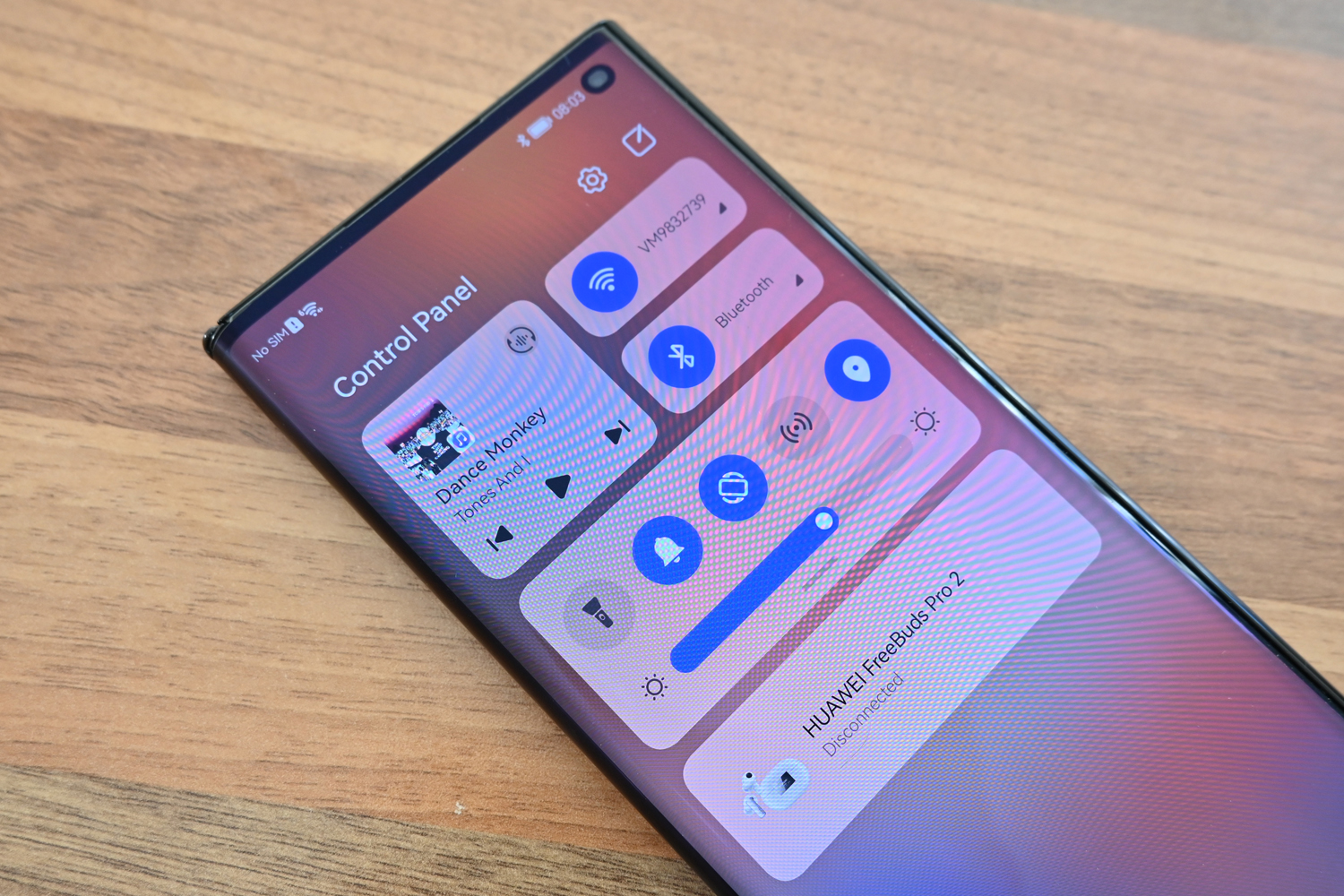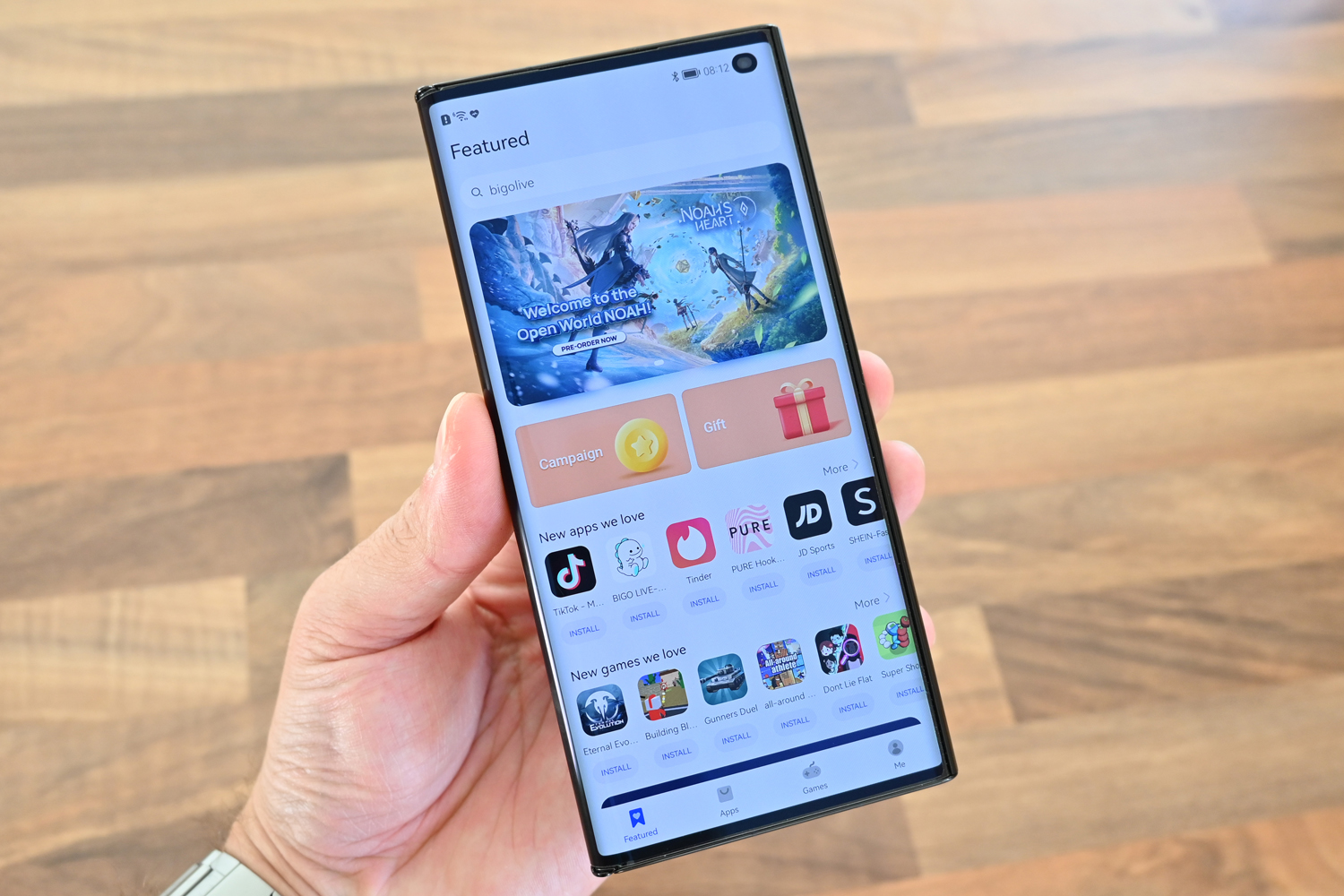 Naturally the Mate Xs 2 runs EMUI, Huawei's home-grown Android overlay. Unfortunately it doesn't have access to the Google Play Store, though. Jump into the App Gallery app store and you'll spot a handful of big-name apps like Snapchat and Tiktok, but others were absent.
There are ways around this, with sideloading and third-party app stores able to track down any stragglers if you're determined enough, but the user experience is still more hands-on than it would be on a rival handset. Even then, some apps refuse to play nicely without Google's services running in the background, which can be frustrating.
At least Huawei's wide selection of pre-installed apps cover most bases, from web browsing, email and note-taking to maps, ebook readers and cloud storage. It'll play nicely with contact payments in the UK through third-party service Curve, too. If you're coming from another manufacturer's ecosystem it can take some getting used to, but it's hard to feel short-changed.
Huawei has also stepped up its big-screen game, with swipe gestures for floating windows and a pull-out bar for split-screen apps. Both work perfectly with the firm's own software, and third-party apps didn't have any problems either, but it would've been nice to customise which apps appear in the bar – most of the time it'll take multiple taps to find the one you want. There's no doubt the taskbar on the Samsung Galaxy Z Fold 4 is slicker.
Cameras: triple trouble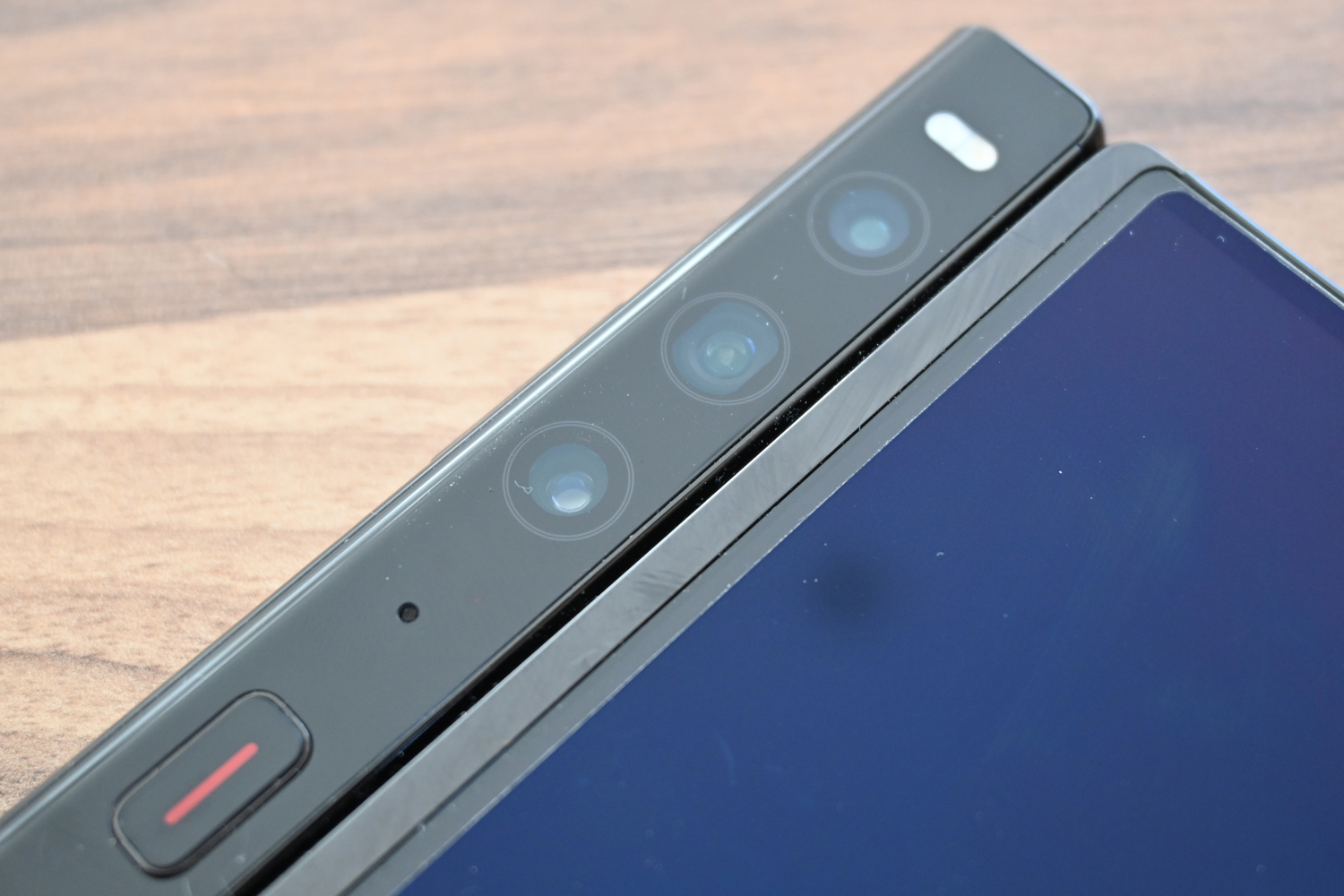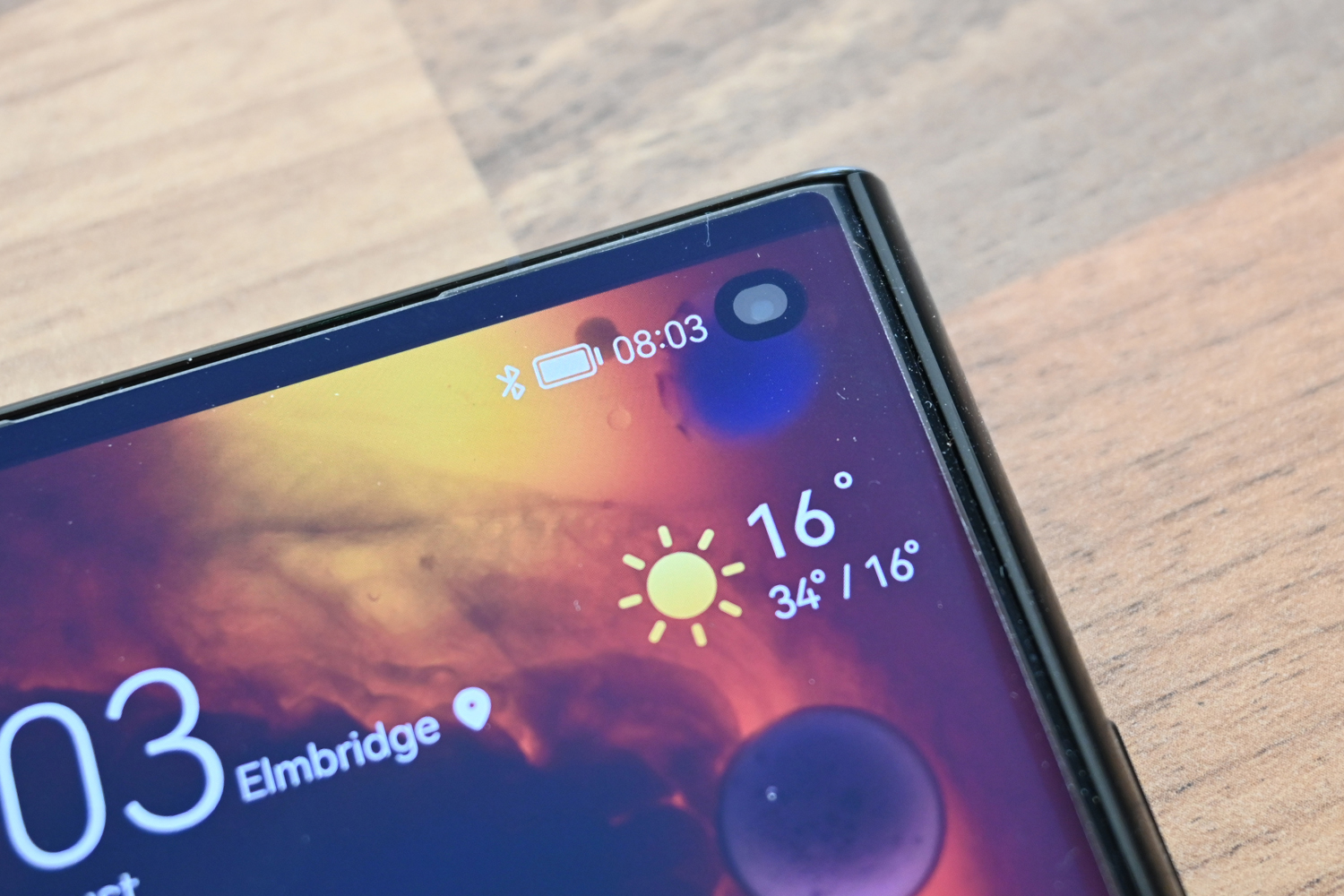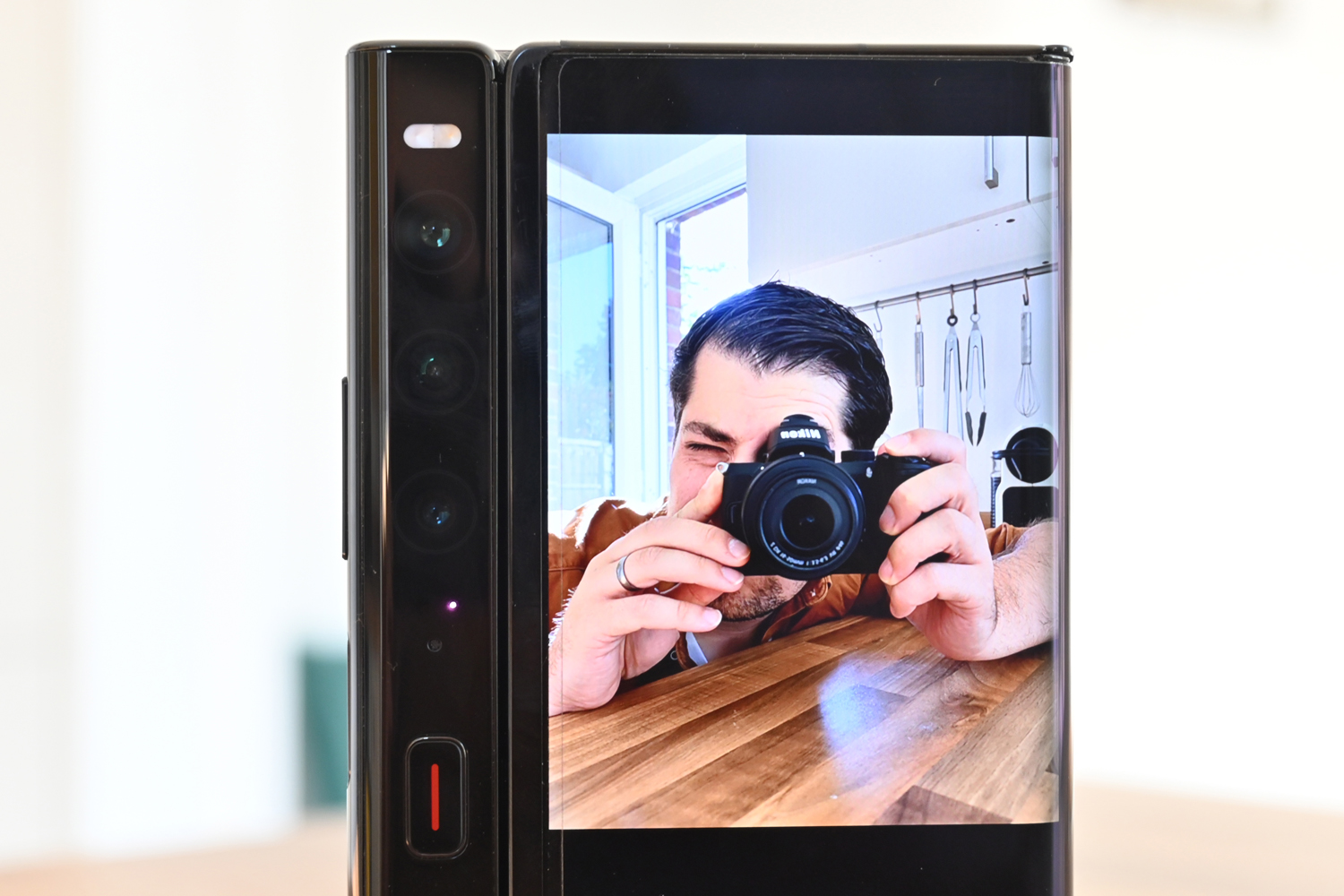 The original Mate Xs didn't have any kind of front-facing camera, instead relying on the rear snappers. That changes for '22, with the new version getting a 10MP hole punch cam in addition to the three-lens rear array. Making video calls and taking selfies feel a little more natural as a result, but while it takes colourful snaps with decent dynamic range, it would regularly focus on the background rather than our face.
You can still use the rear cameras instead if you want the best quality, and turn the back half of the display into a second viewfinder. It's a fiddly process, though. Once you've open the camera app and enabled the rear screen, you turn the phone around and use the volume keys as a shutter button – which is almost impossible to do without triggering the fingerprint sensor. Want to change lens or camera mode? You've got to head back to the front half of the screen. Huawei could easily have added a few onscreen buttons here to make things more intuitive.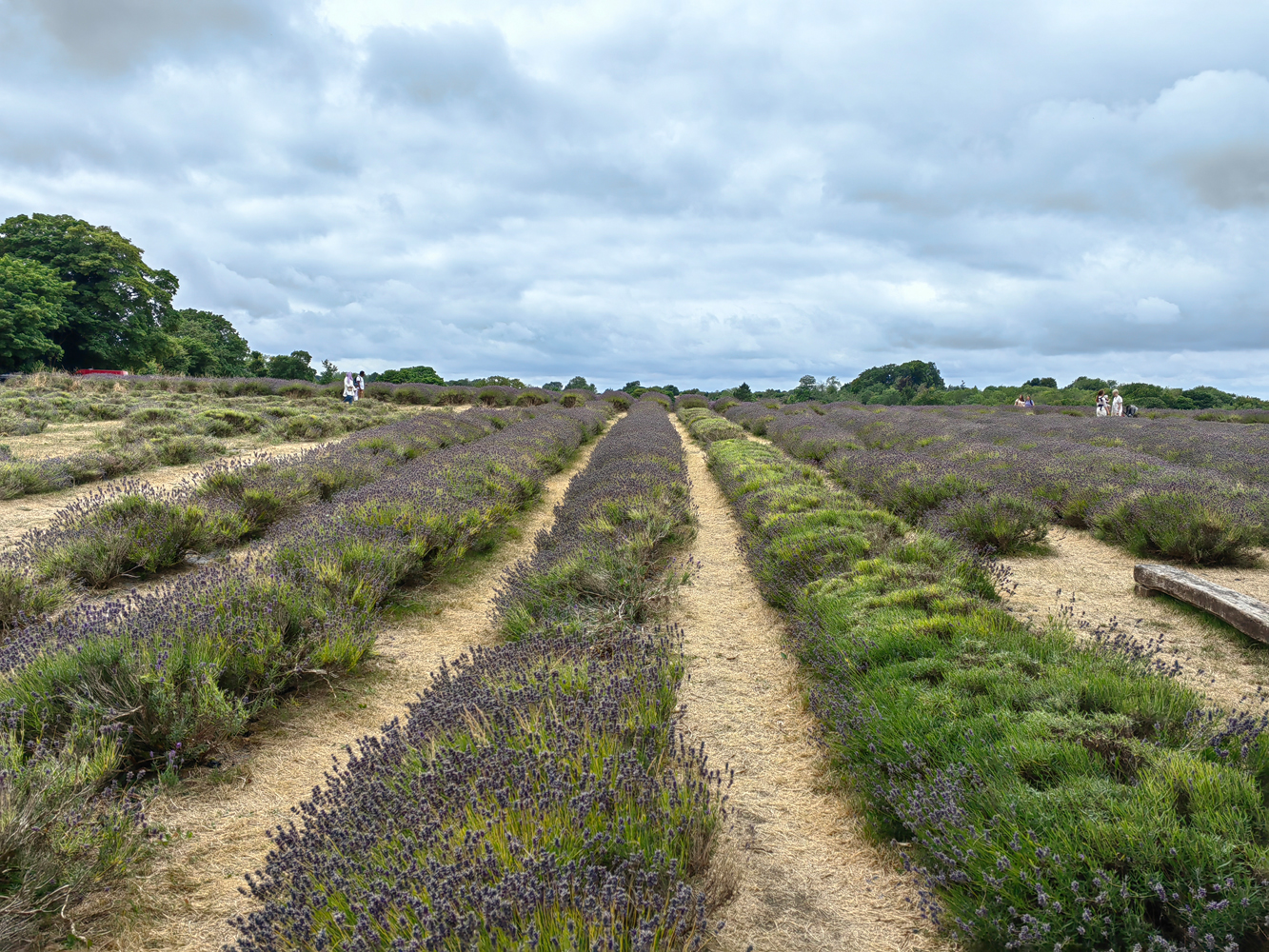 The hardware is capable of taking some impressively detailed and sharp shots, whether you're using the 50MP main snapper, 13MP ultrawide or 8MP telephoto with 3x optical zoom. In well-lit conditions, you can expect plenty of dynamic range, no visible noise and well-balanced colour. On the main sensor things lean more towards lifelike than overly vibrant, whereas the ultrawide tends to look a little punchier. It has effective autofocus, and can double as a macro lens for effective close-ups.
The zoom lens manages to balance noise and detail well too, although things are a step down from the other two cameras. Colour accuracy isn't quite as strong here, which can leave some shots looking a little unrealistic. The camera app offers 3.5x and 5x zoom levels, and can be taken all the way to 30x with digital zoom, but things drop off quite quickly.
Low-light performance is up there with the best smartphone cameras. You don't need an especially steady hand to avoid blurry pics, and colour balance appears very natural. The main and ultrawide cameras balance light with shadow well, and there's plenty of preserved detail. The zoom lens isn't quite on the same level, but is still perfectly usable for snaps lit by street lights.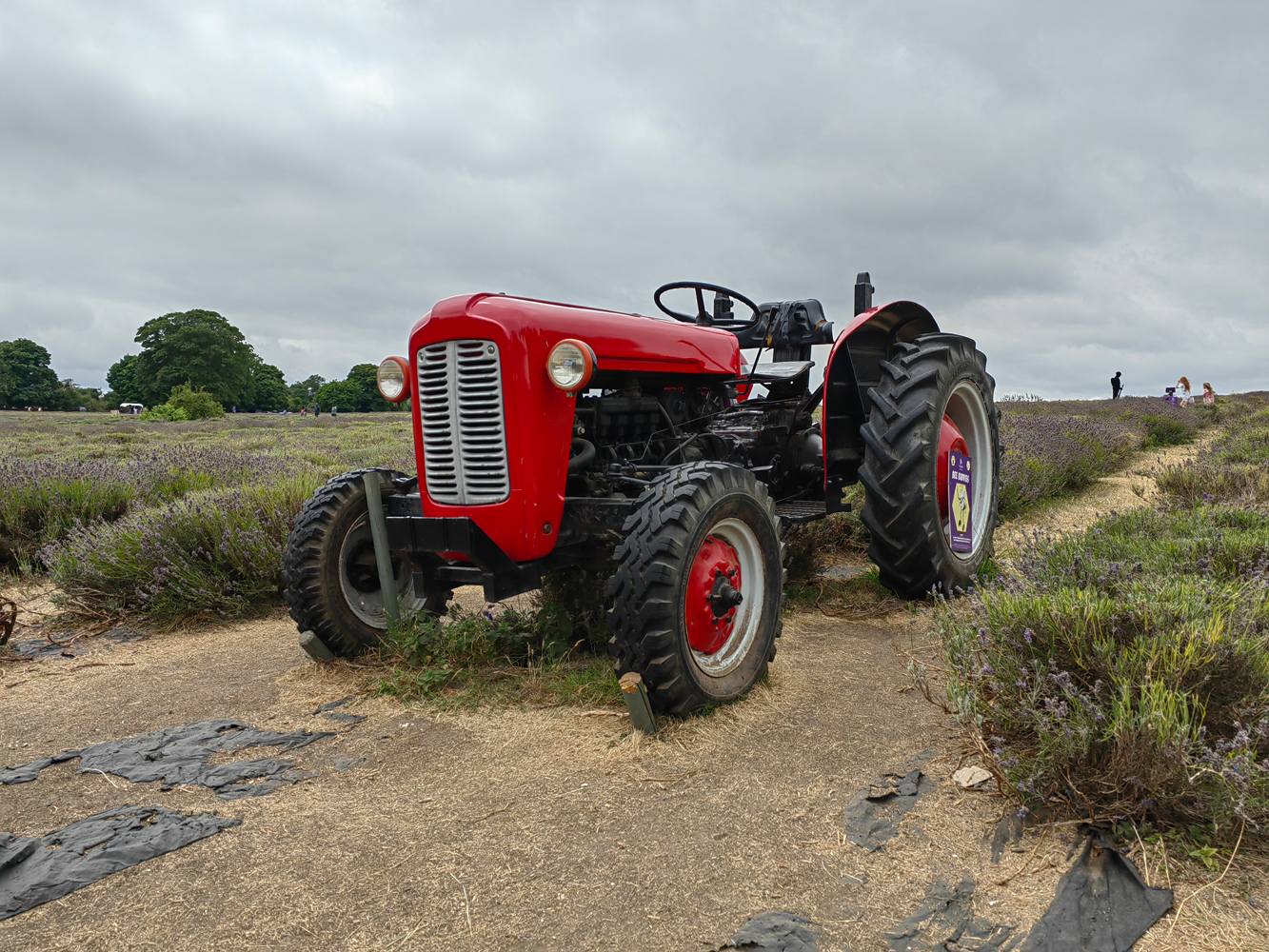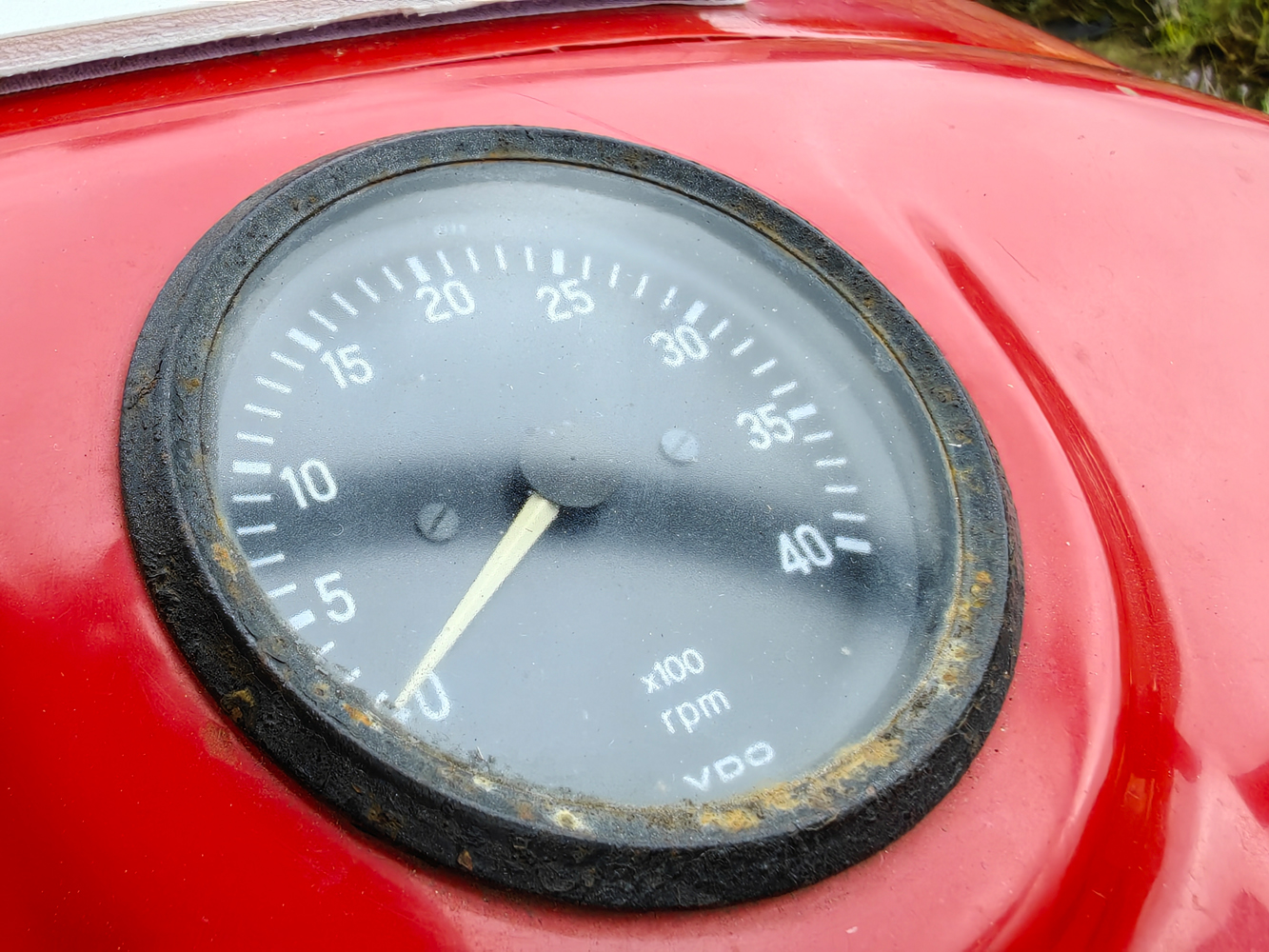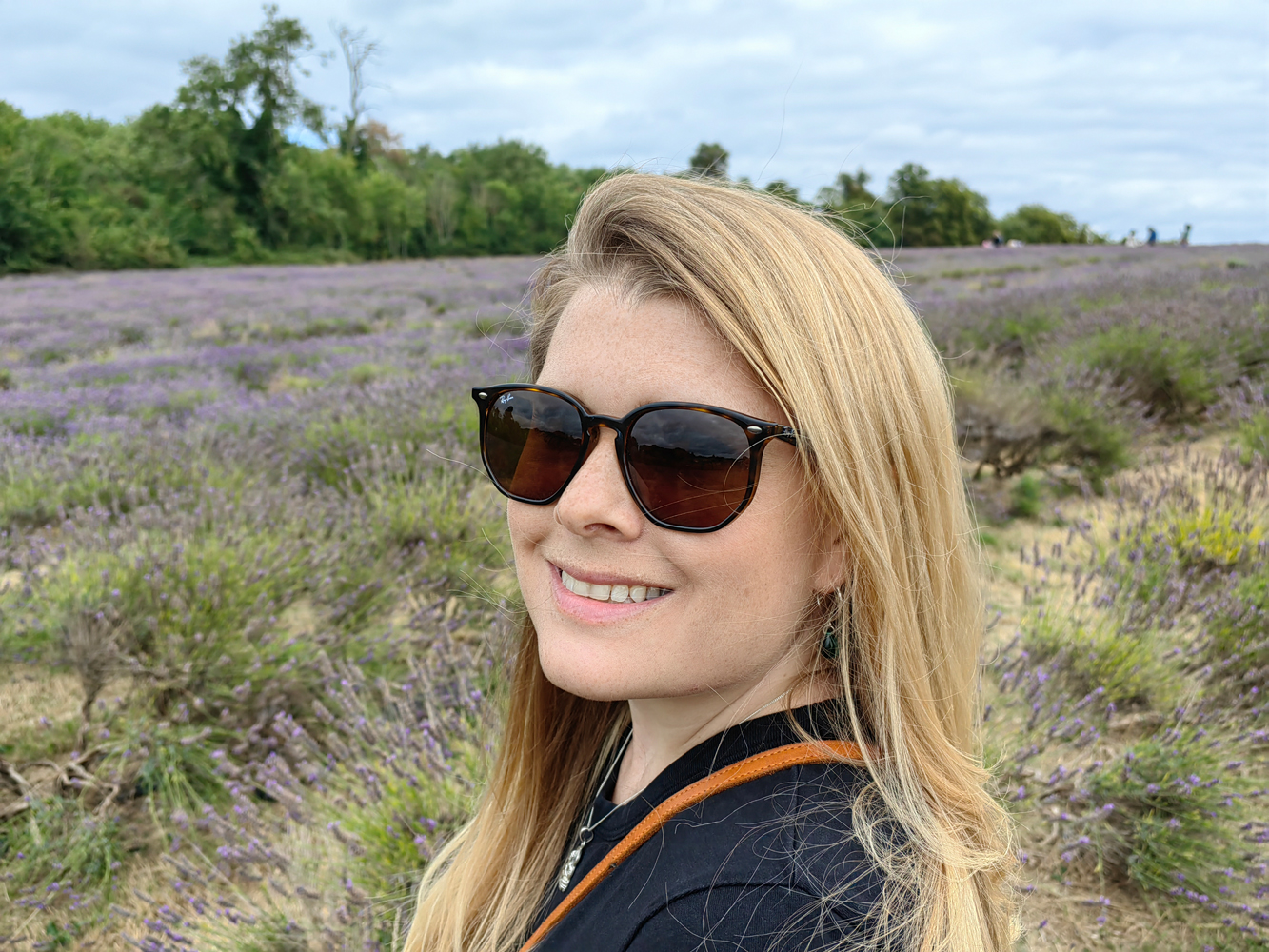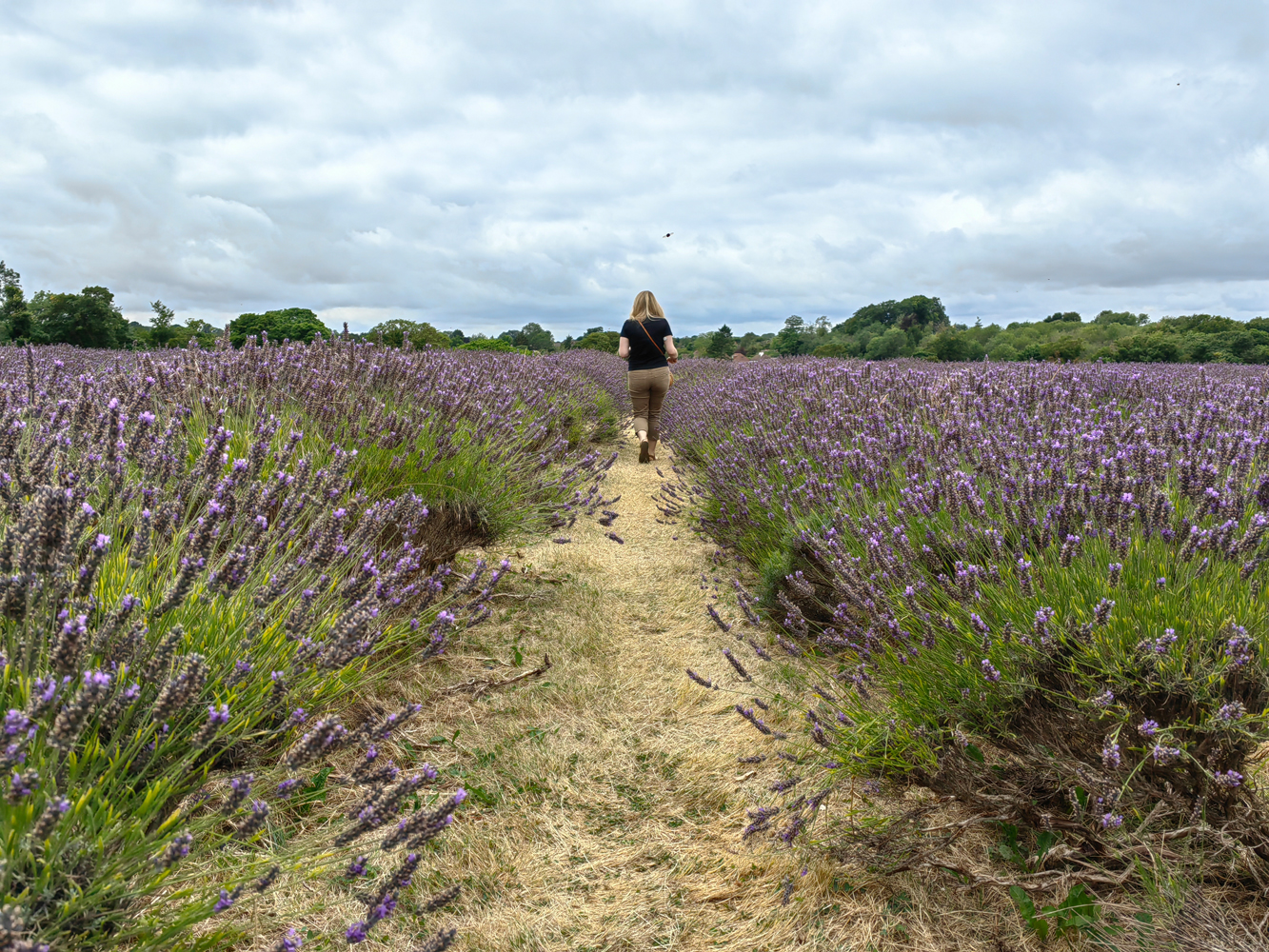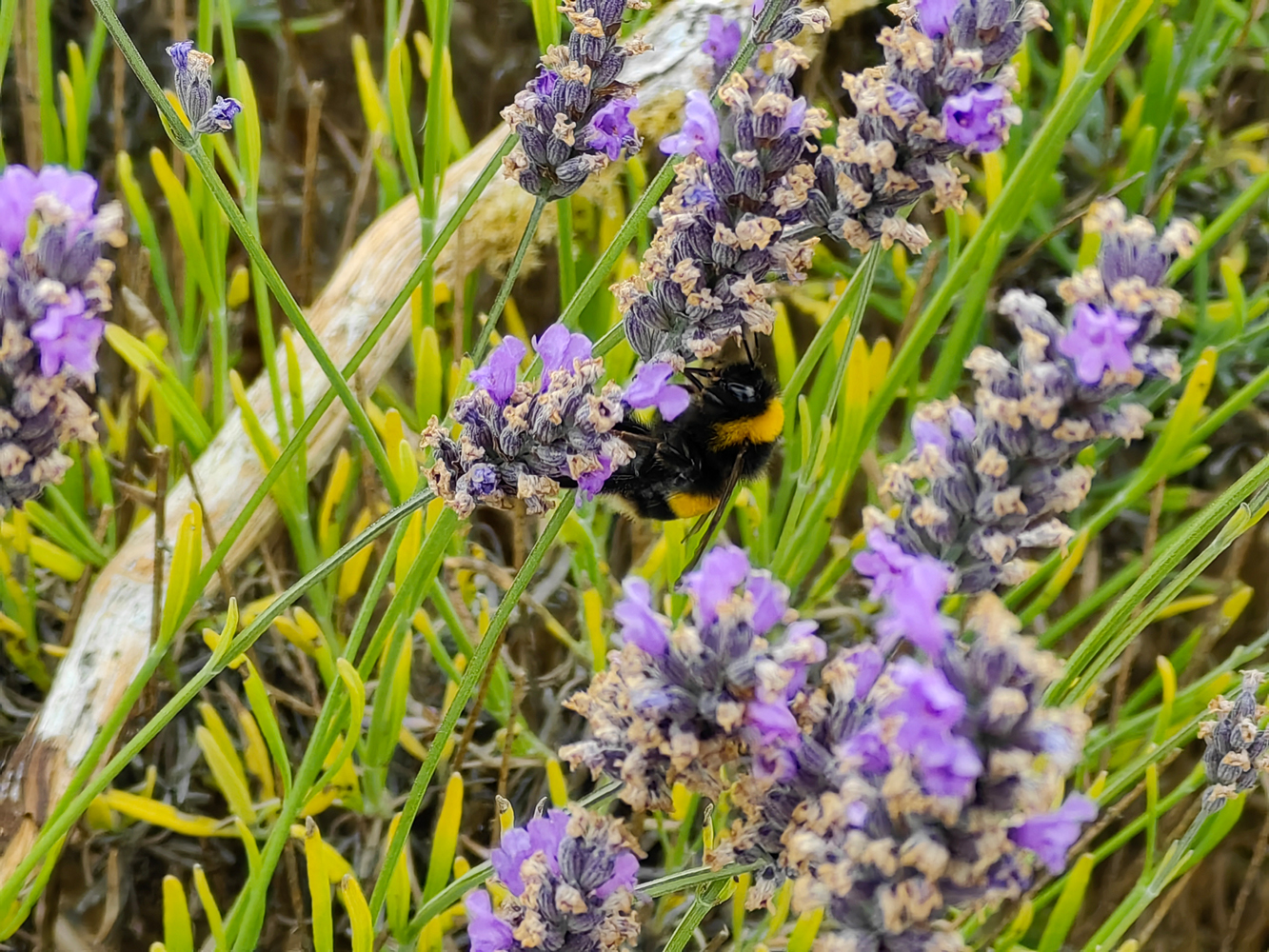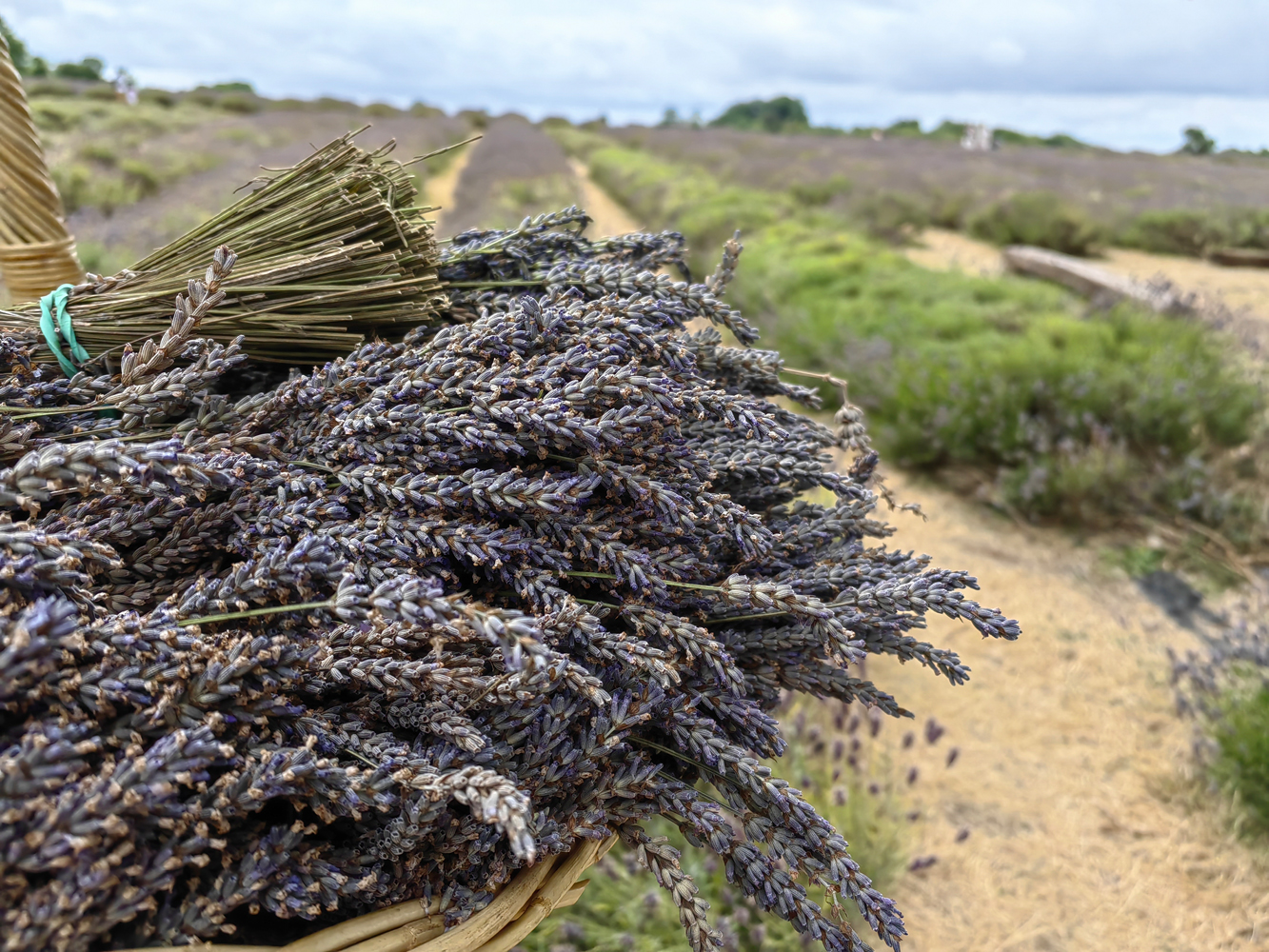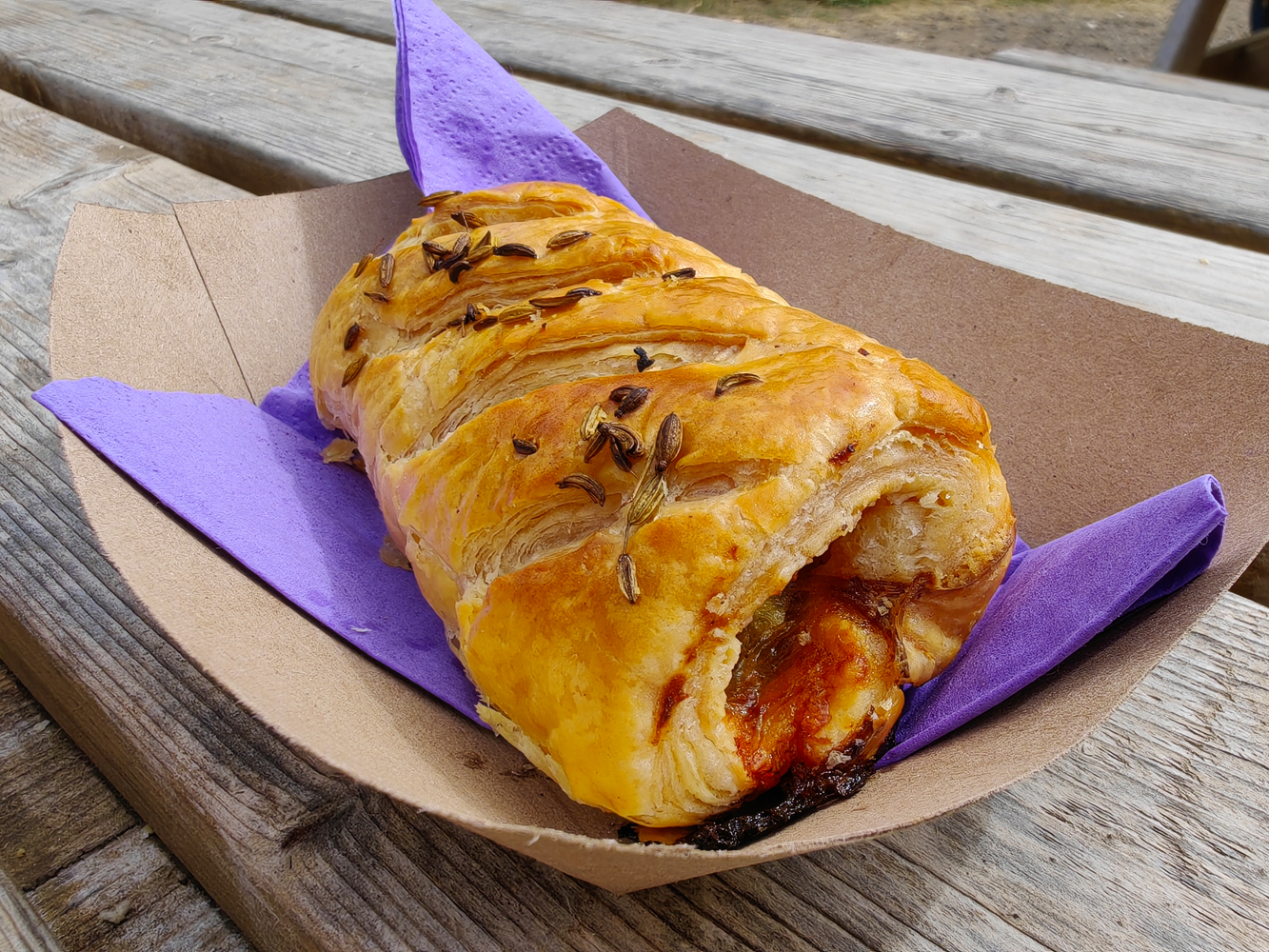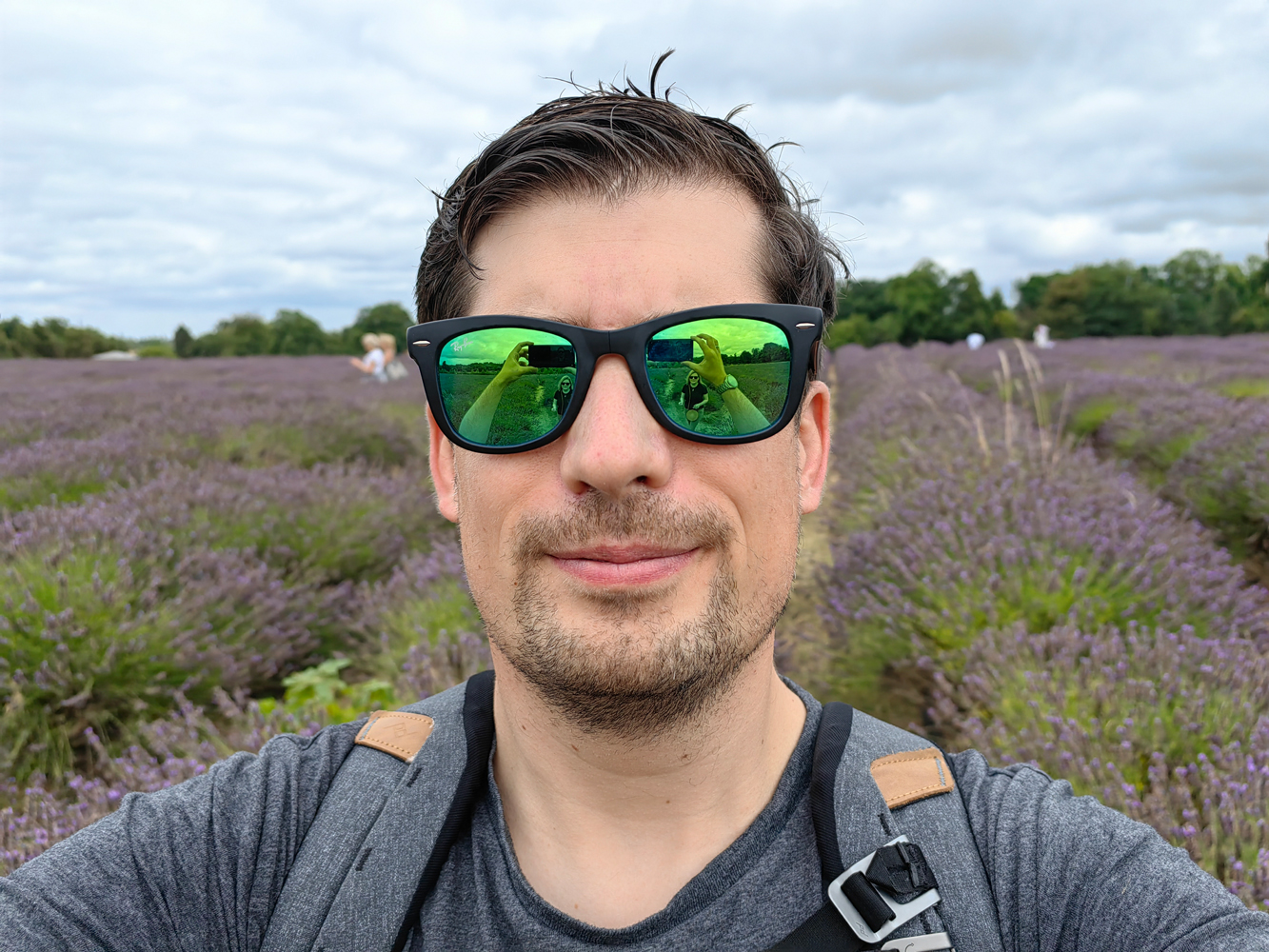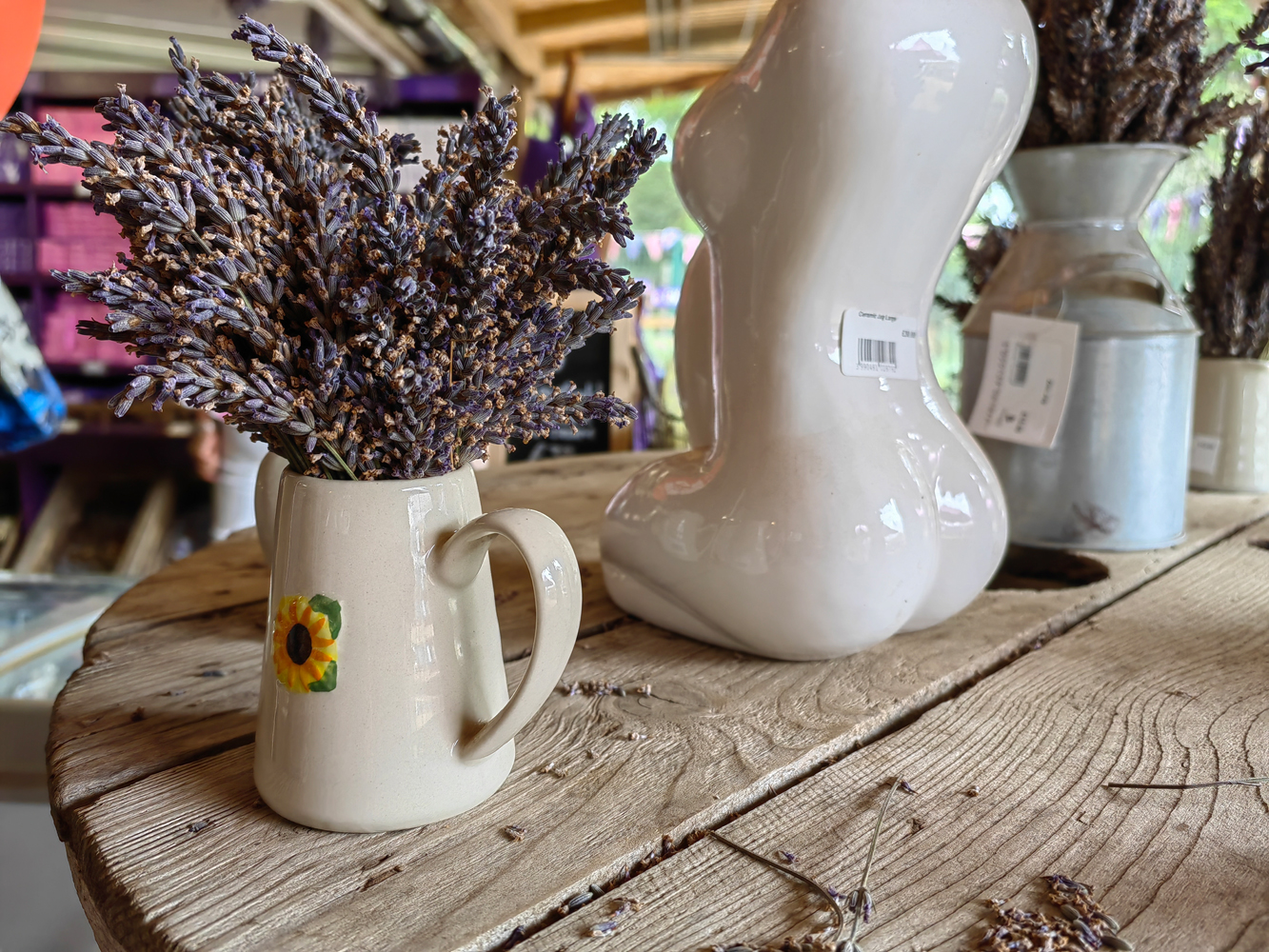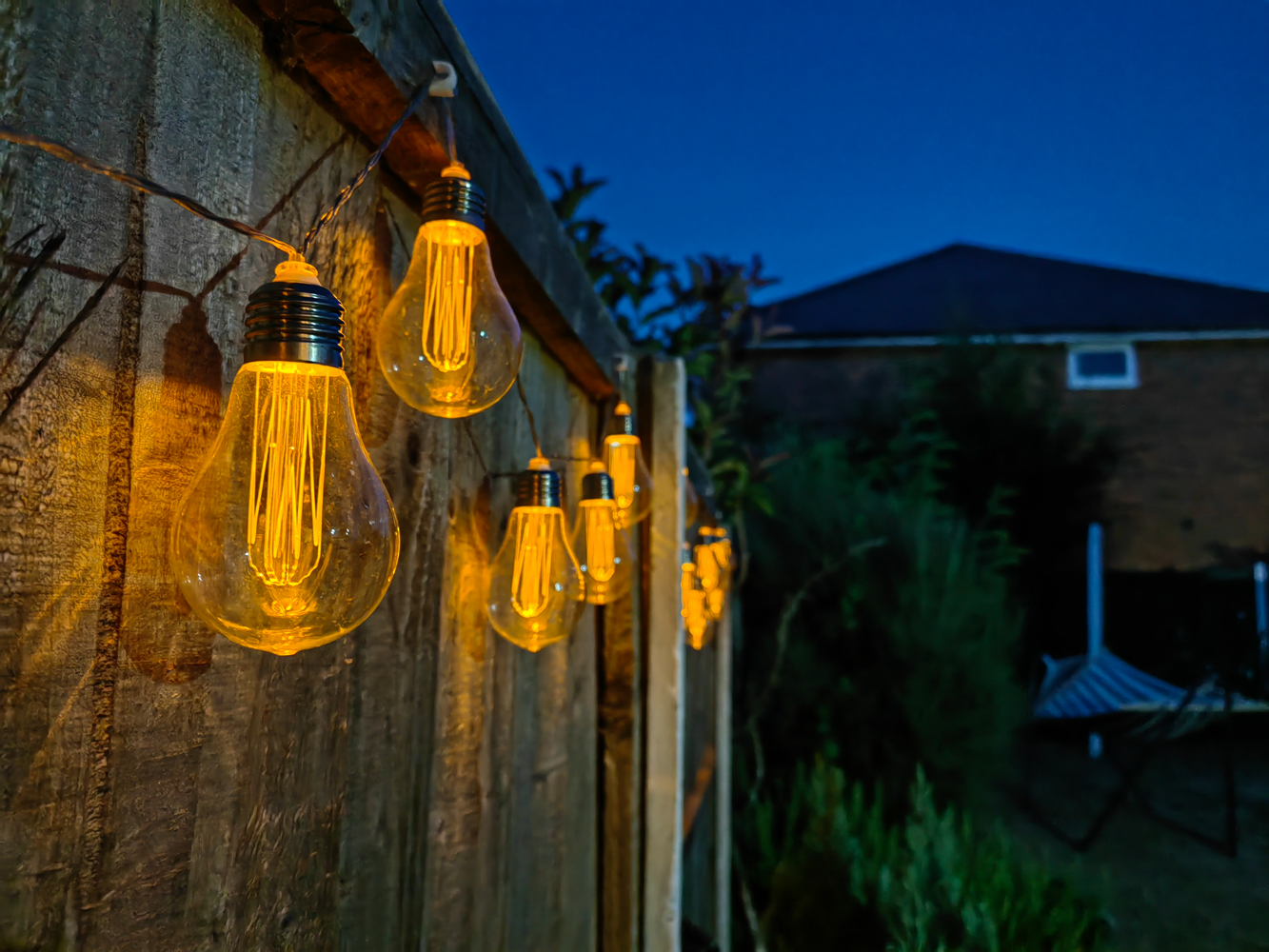 It might fall behind rivals in some areas, but not here. Huawei continues to impress with its camera quality.
Huawei Mate Xs 2 verdict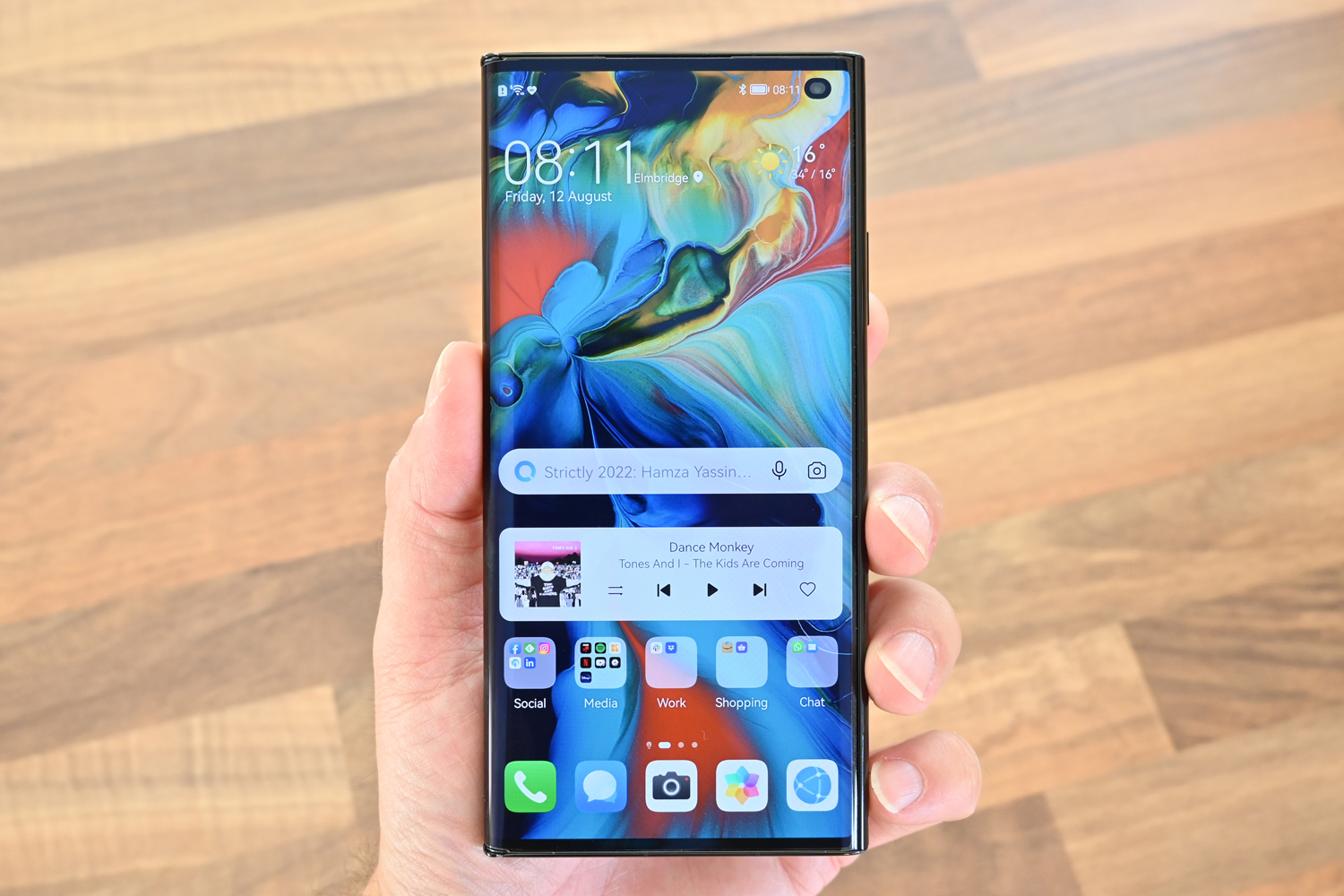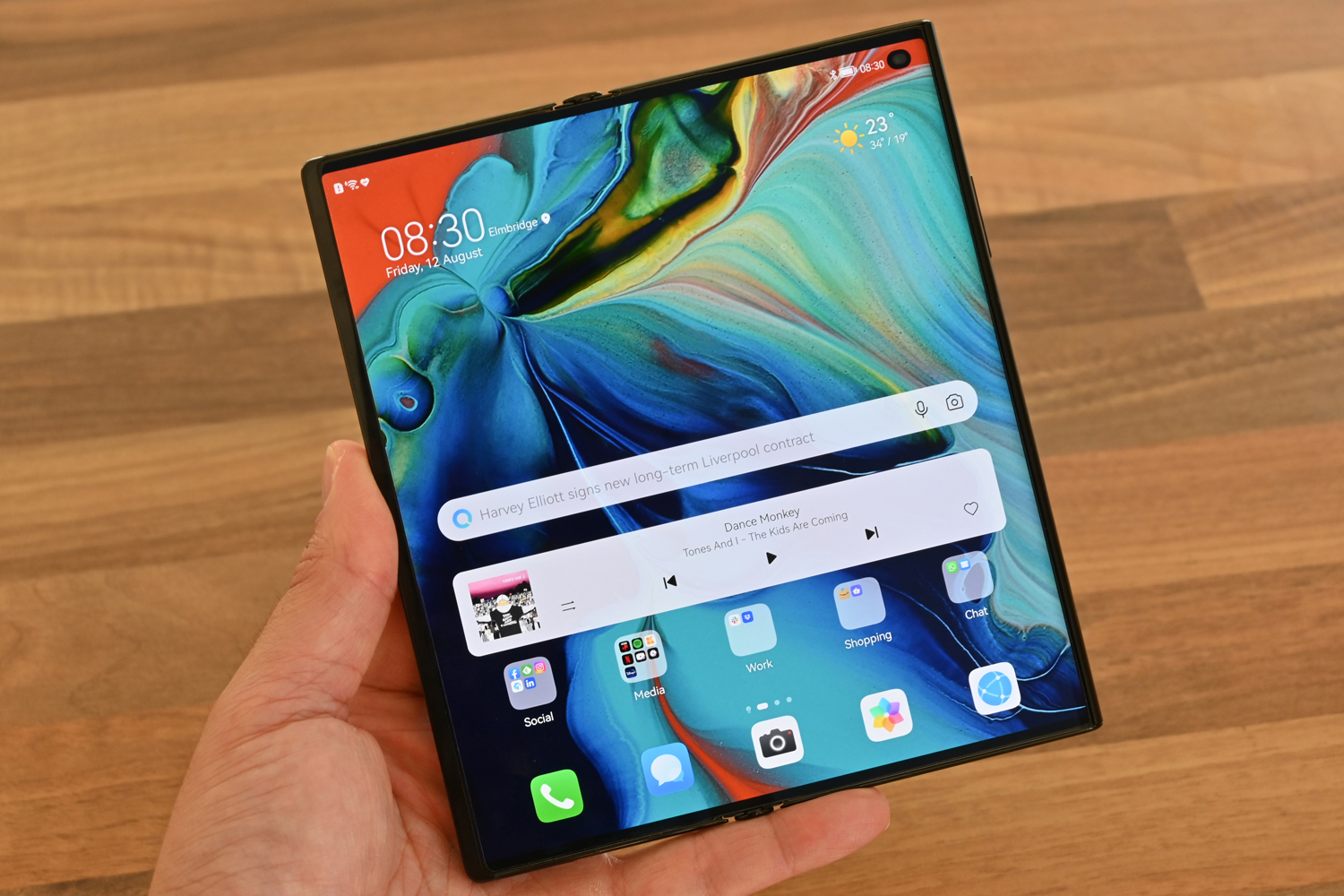 Skinny enough when closed, paper-thin when open – the Mate Xs 2 is some seriously desirable folding hardware. It's no thicker in a pocket than a traditional brickphone, yet unfurls to double the screen size. The screen crease is subtler than the one seen on Samsung's latest Galaxy Z Fold, and is a joy to use in either configuration.
It takes a great photo and is pretty zippy, even with a CPU that's technically two generations old now. But that's not enough to overlook the mediocre battery and more elaborate big-screen support compared to rivals running Android 12L – rivals that also offer 5G, wireless charging, and water resistance. Here in the West, you also have to jump through hoops to install popular apps – if they'll work at all.
It's easy to love once you start using it, and tinkerers won't mind the lack of Google support, but the very high asking price means most people wanting a foldable will be better served by the cheaper, more user-friendly competition.
Stuff Says…
Arguably the folding form factor that best straddles conventional phones and tablets, but the Mate Xs 2 makes one too many hardware sacrifices to make it work. Premium rivals simply offer more.
Good Stuff
Fantastic screen with a barely-there crease
Barely any bigger than a regular phone when folded
Excellent camera quality
Bad Stuff
Relies on outdated hardware
Mediocre battery life
App support is a minefield in the West
Huawei Mate Xs 2 specifications
| | |
| --- | --- |
| Screen | 7.8in, 2480×2200 foldable OLED (6.5in 2480×1176 when folded) w/ 120Hz refresh rate |
| CPU | Qualcomm SM8350 Snapdragon 888 4G |
| Memory | 8GB RAM |
| Camera | 50 MP, f/1.8 main w/ Laser AF + 8MP, f/2.4mm 3x zoom telephoto w/ OIS, PDAF + 13MP, f/2.2 ultrawide rear. 10.7MP, f/2.2 front |
| Storage | 256GB / 512GB on-board, NM card slot |
| Operating system | Android w/ EMUI |
| Battery | 4600mAh non-removable, 66W wired charging, wireless charging |
| Dimensions | 157x139x5.4mm unfolded / 157x76x11.1mm folded, 255g |