Huawei MateBook D 16 review: simple is best
A sensibly priced big-screen machine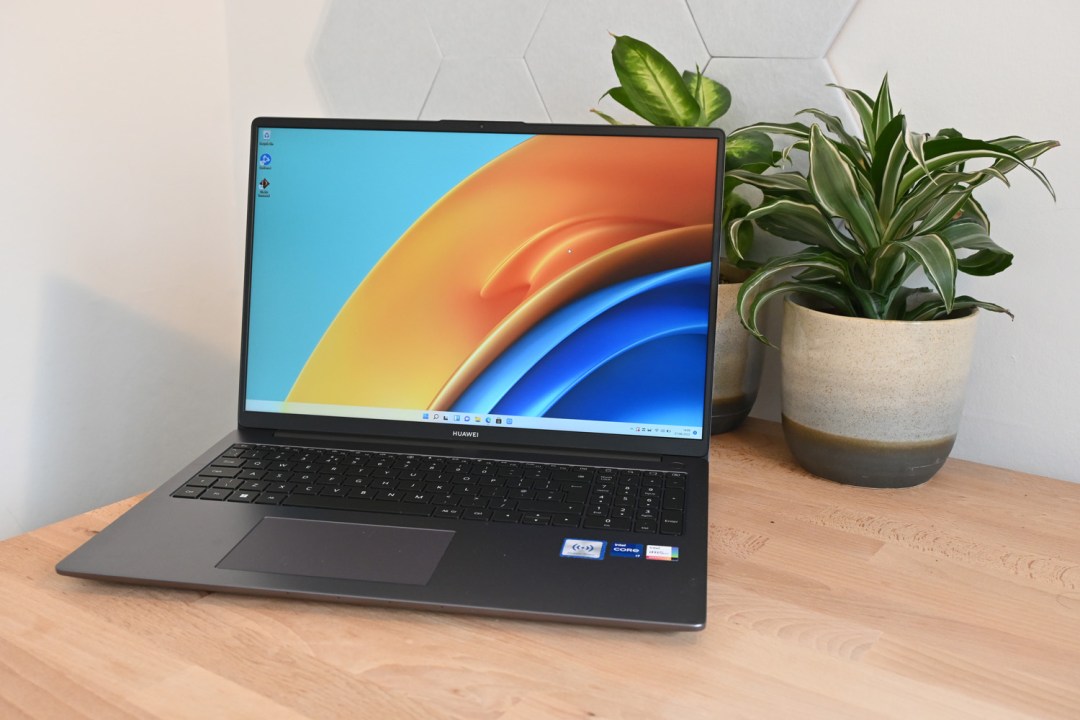 The latest entry to Huawei's burgeoning Windows laptop line-up isn't a MacBook-baiting flagship. The Huawei MateBook D 16 is aimed squarely at hybrid workers, commuters and students with a need for screen space – but who don't want to sell a kidney to be able to afford it.
This £999 all-rounder has a big display but minimal heft, which could make it an ideal return-to-office machine for anyone that spends more time typing out emails than editing videos or rendering. Although with 12th-gen Intel power inside, there's a chance it'll cope with a bit of that as well.
Huawei MateBook D 16 Design & build: no-nonsense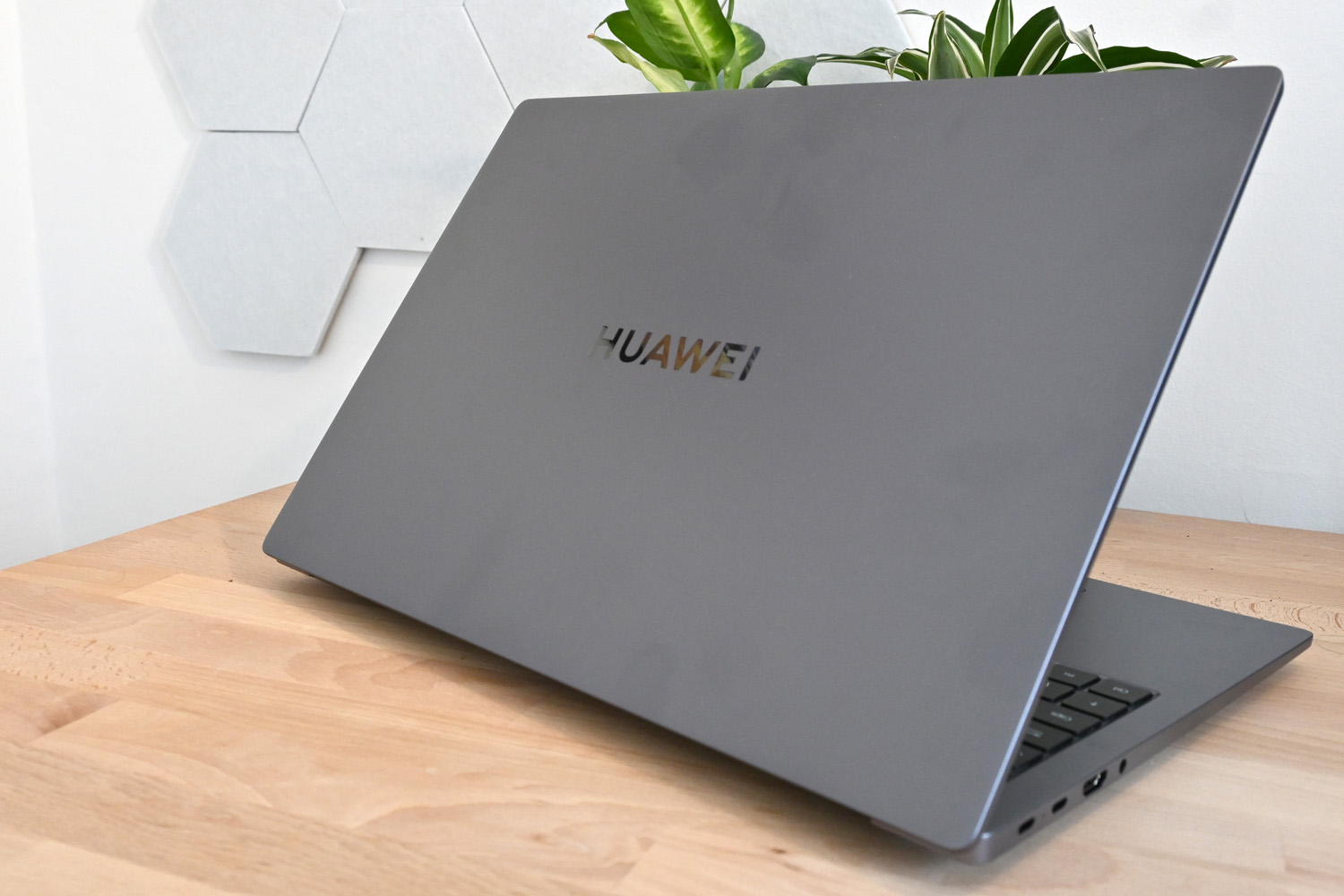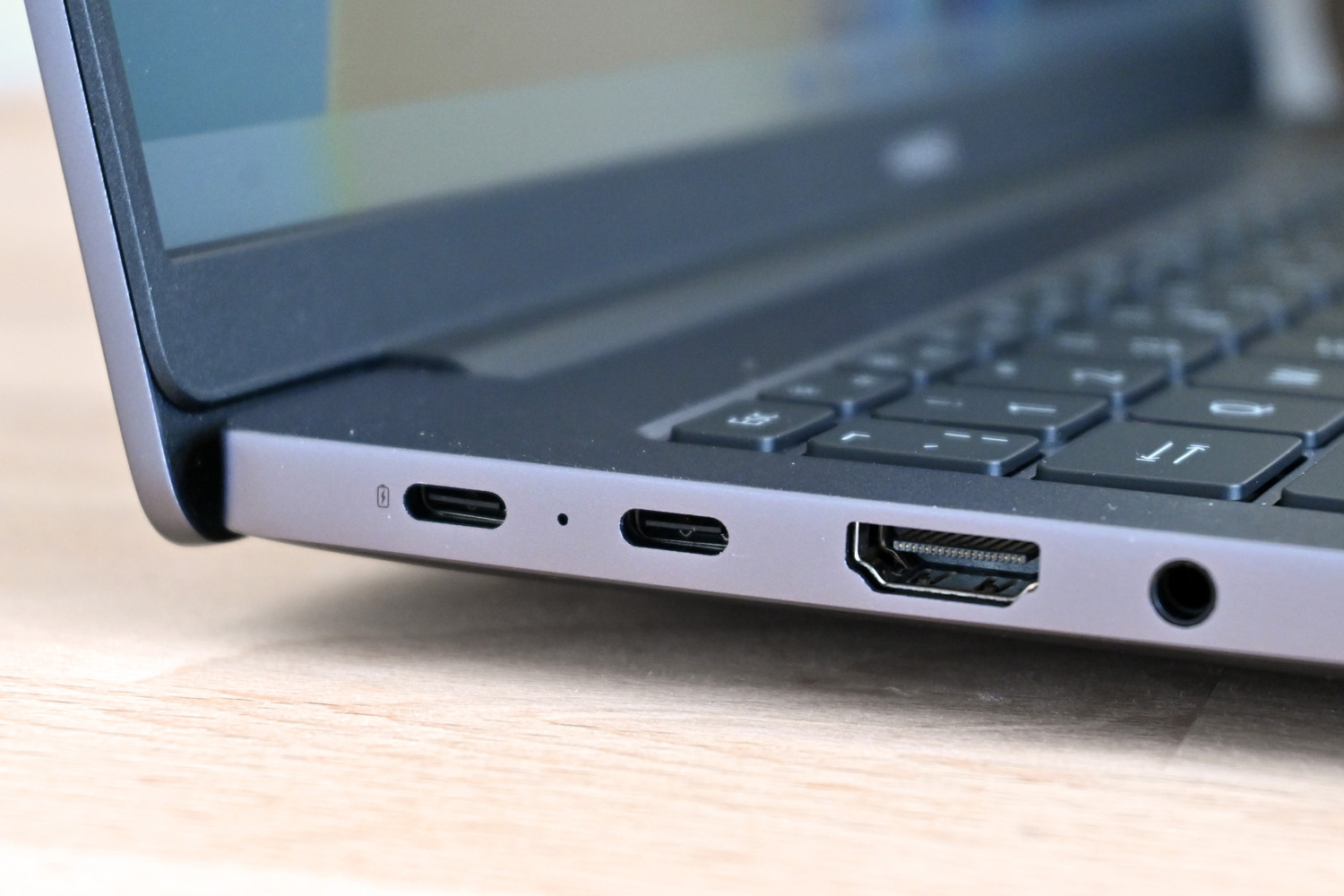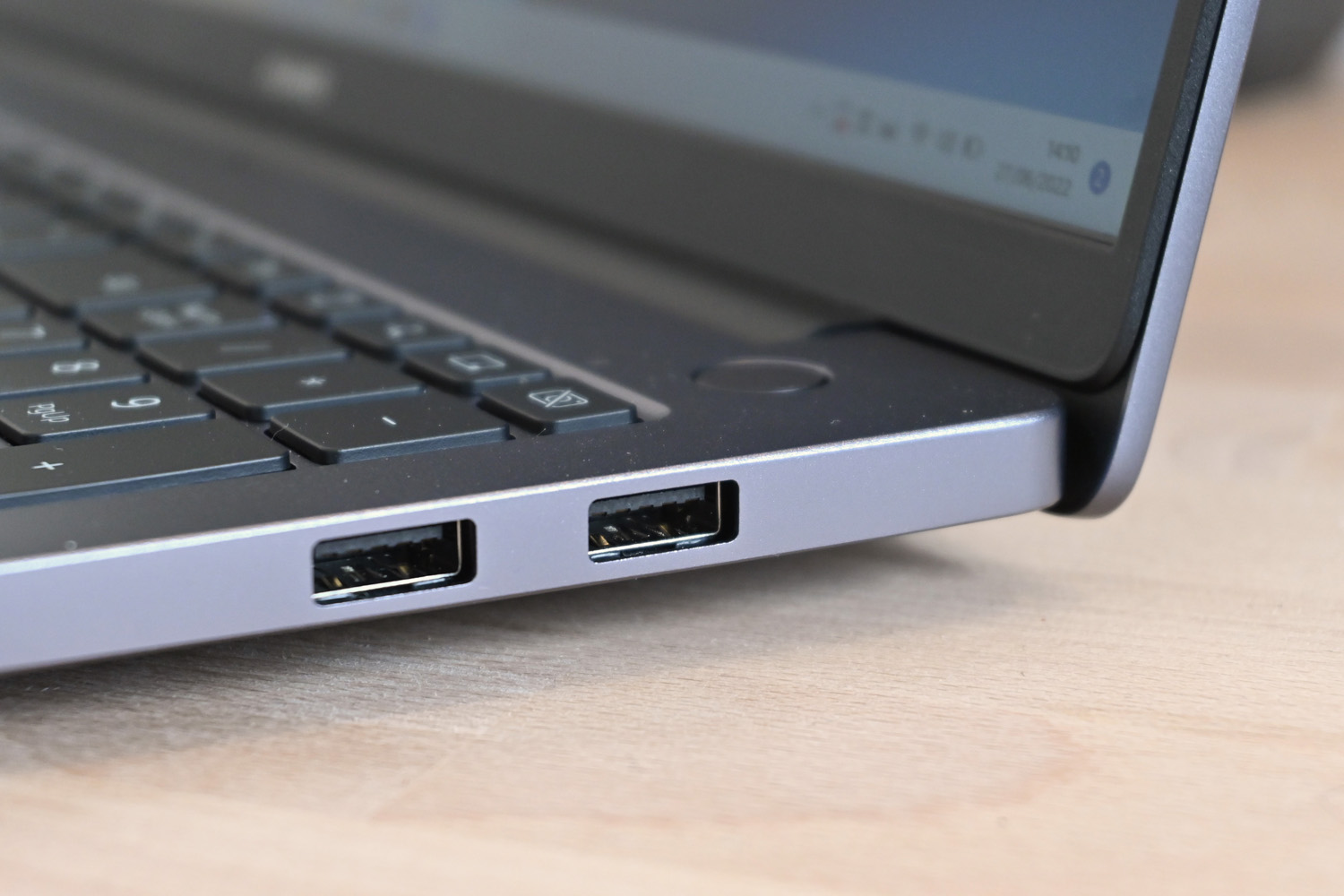 The MateBook D has always sat at the more modest end of Huawei's laptop line-up, and this new addition is no exception. It isn't super skinny or made from the most premium materials – but nor does it skimp out in the name of price. You're still getting an aluminium build, which withstands fingerprints and looks more premium than the average mid-range machine.
The 'Space Gray' colour is subtle and at 1.75kg it's respectably light for a 16in machine. It undercuts the MacBook Pro 16in (admittedly from a much higher price bracket) and is no less luggable in a laptop bag or backpack than many 13in alternatives. It can't match the LG Gram, though, which remains one of the lightest 16in models on sale.
This isn't a super-rigid chassis, with a tiny bit of flex to the keyboard tray, but only when put under more pressure than you'd use for typing. Huawei has found room for two USB ports on the right side, plus two USB-C ports, an HDMI output and 3.5mm headphone port on the left. A card reader doesn't make the cut, though.
Huawei MateBook D 16 Keyboard & touchpad: finger on the trigger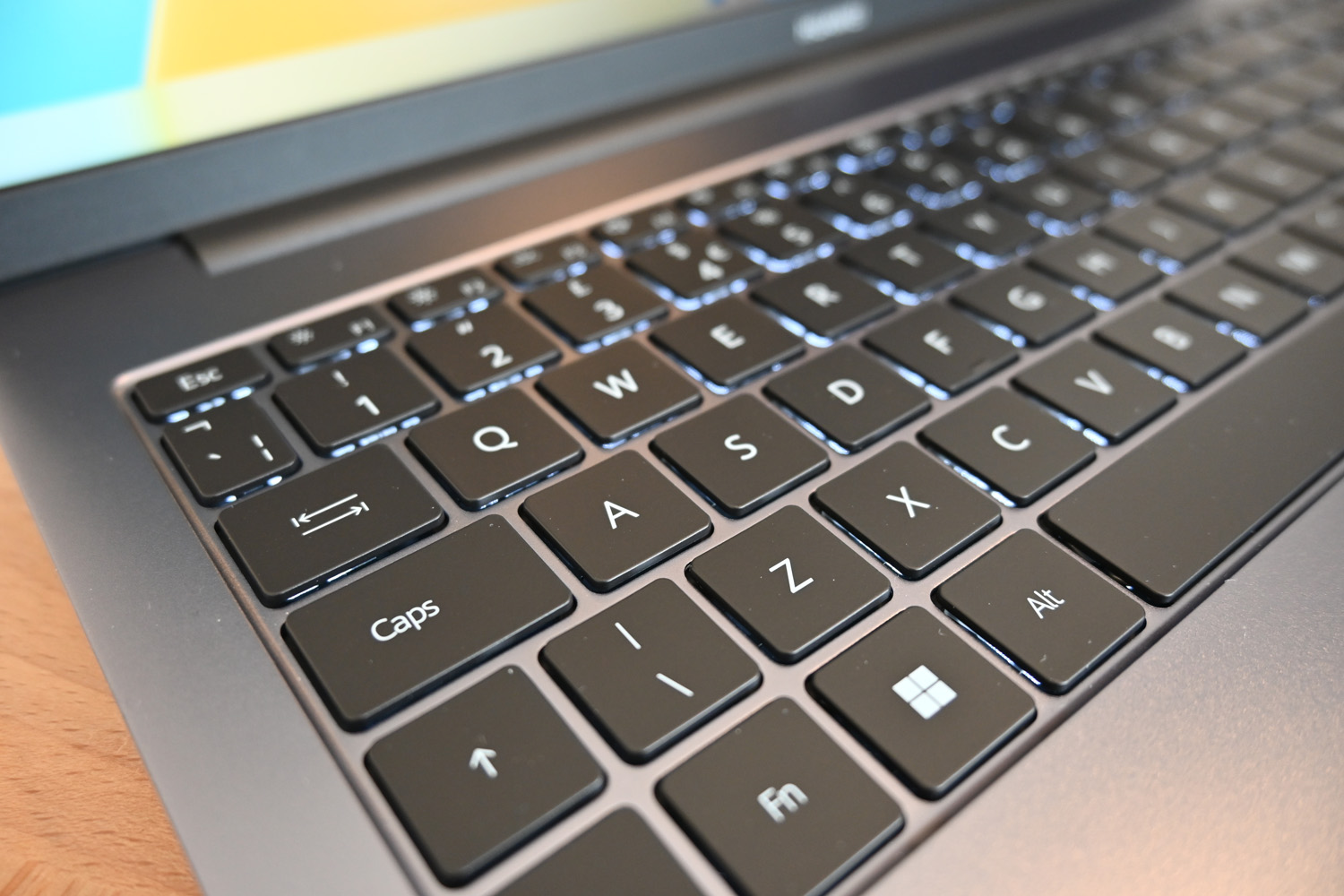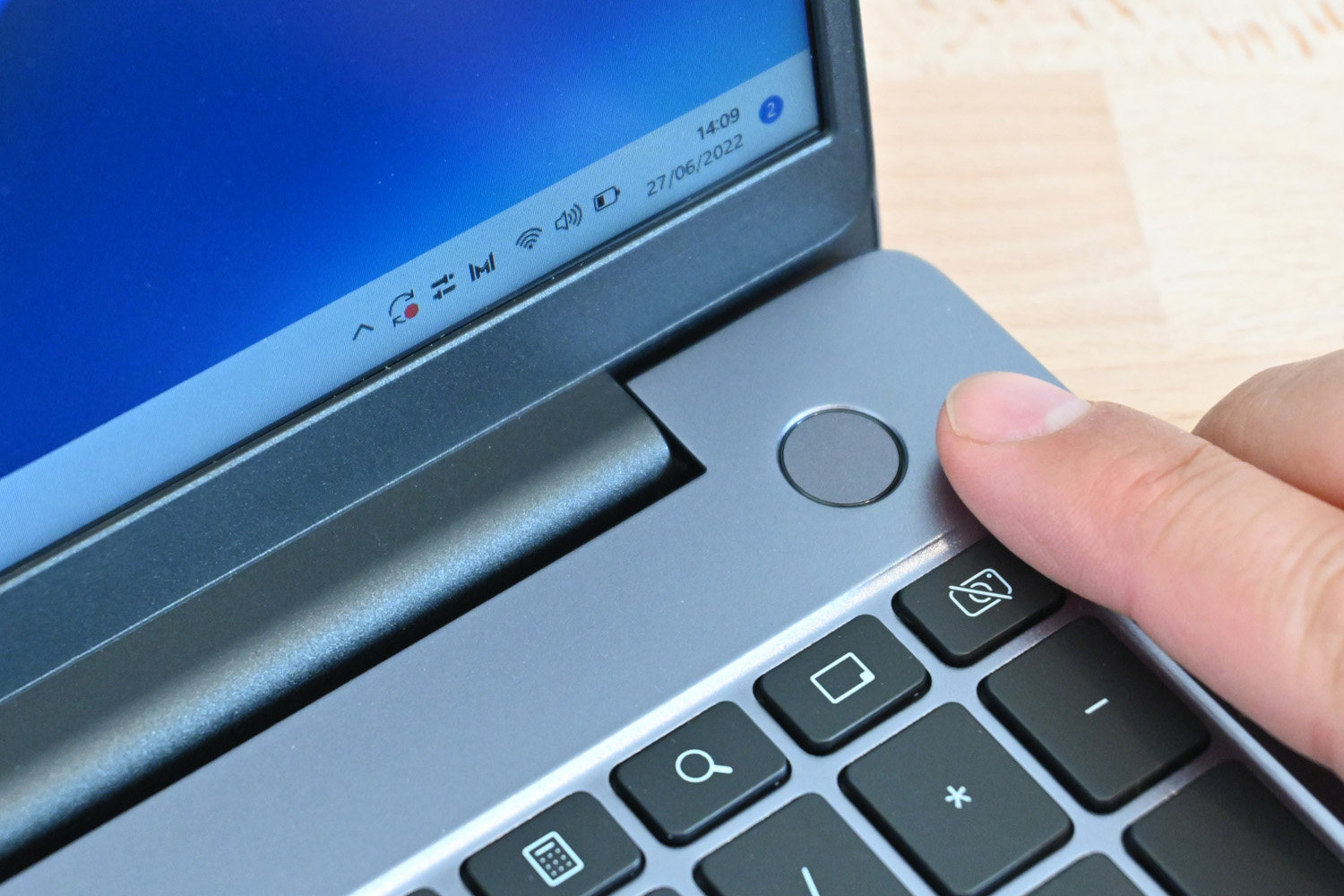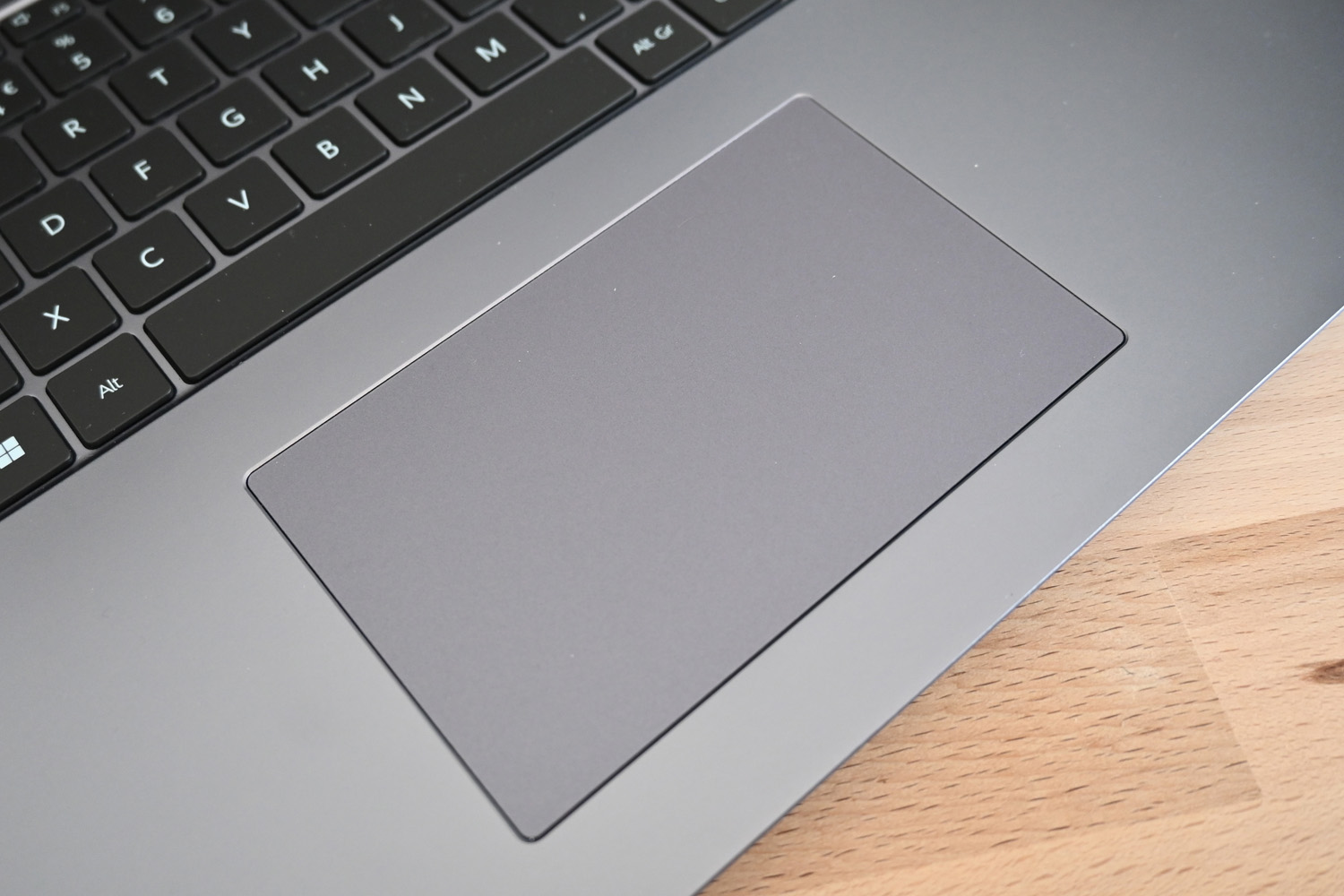 Anyone familiar with last year's AMD-powered MateBook D 16 will notice this new Intel-powered version does without the speaker grilles on either side of the keyboard tray. That makes room for a numerical keypad, although only just: the keys are all slightly shrunken width-wise. It's perfectly pleasant to type on at speed, with a satisfyingly quiet and cushioned action that has a generous amount of key travel.
The touchpad is offset from the centre of the screen to better align with the qwerty keyboard, and is a decent size – if not quite as expansive as a MacBook or a Microsoft Surface Laptop 3. It physically presses in if you push hard enough, but we found a lighter touch played nicer with the numerous multi-finger touch gestures.
The power button sits alone at the top right side of the keyboard tray, and doubles as a fingerprint sensor. It's quick and accurate to detect a digit, quickly skipping the Windows lock screen. That's handy, seeing as you can't use the 1080p webcam for Windows Hello facial recognition.
It no longer flips up from the keyboard as with previous Huawei laptops, instead sitting in the traditional display bezel centre. That means the double-chin angle is thankfully a thing of the past, and we like the addition of an auto-centre mode that follows your movement while on video calls, similar to Apple's Center Stage feature. This optional mode uses digital zoom, so image quality takes a hit, but not so dramatically we avoided using it.
Huawei MateBook D 16 Screen & sound: bigger is better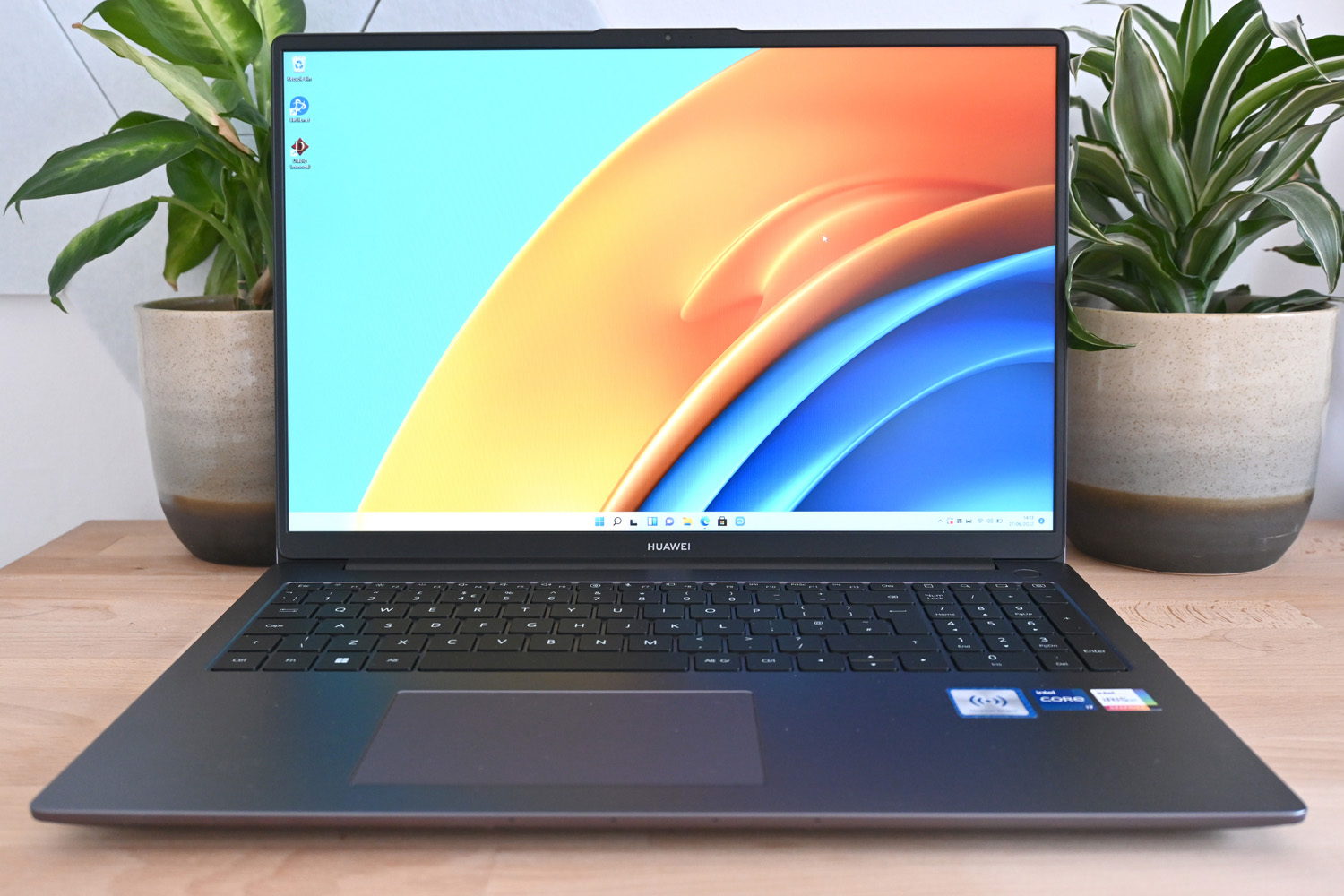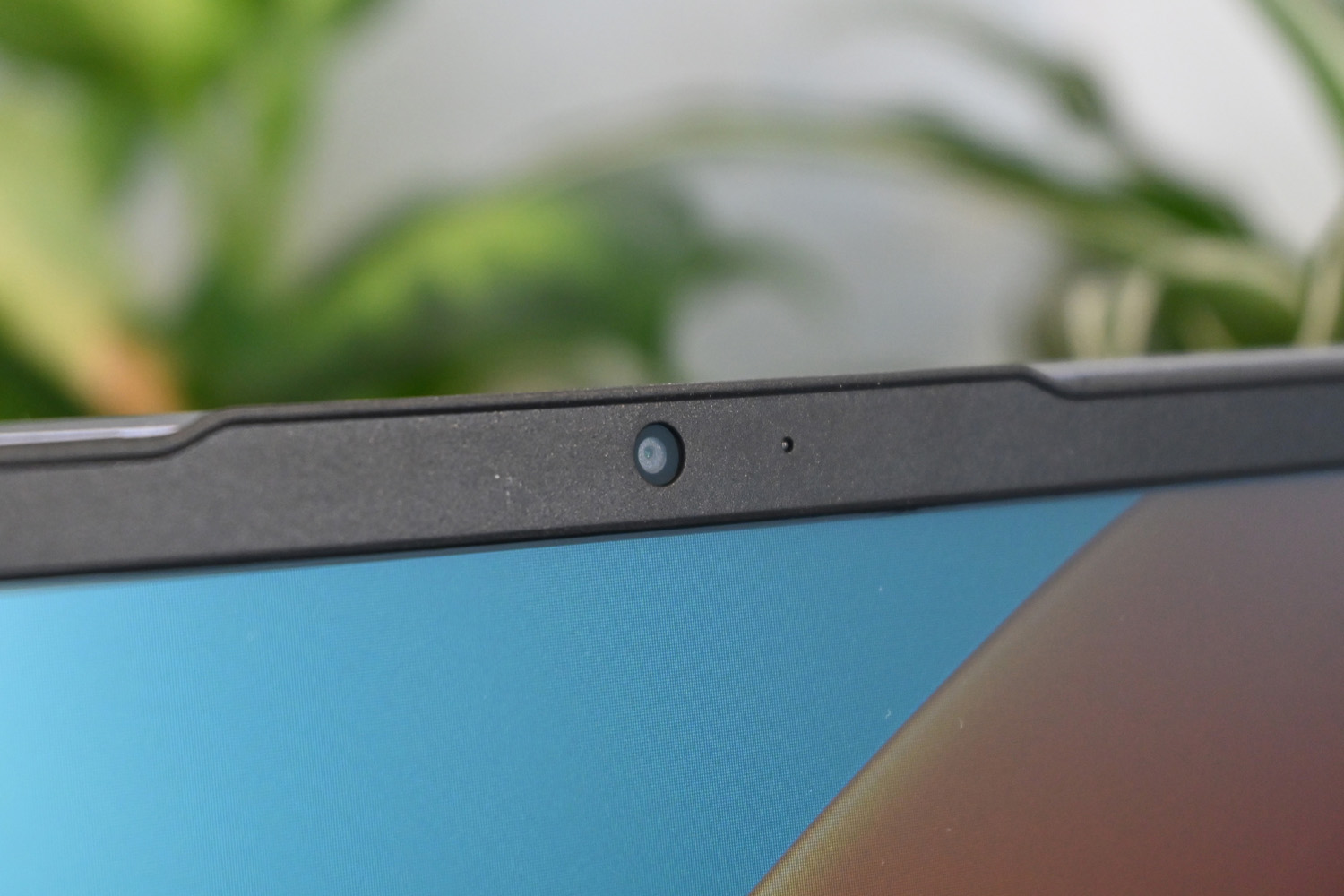 With bezels that are nice and thin at the sides, and only a little chunkier at the top and bottom, the MateBook D 16's display commands all of your attention once you open the lid. It's an LCD panel with a 1920×1200 resolution and a 16:10 aspect ratio, which might not be as work-friendly as 3:2, but still has plenty of room for getting tasks done.
Huawei claims a 1200:1 contrast ratio and peak 300 nits of brightness. This is about right for a mid-range machine, and is fine for an office or bedroom environment, but means you might need to avoid working under direct sunlight unless you're going to crank the display to its maximum brightness. The matte finish at least helps cut down on screen reflections.
The panel is colourful enough, with a reported 100% sRGB colour coverage. There's no HDR support here, but streaming video still looked fairly vibrant during our testing.
On the audio front, the MateBook D 16's down-firing stereo speakers are about on par for the price. They're clear enough, and don't distort when you crank the volume, but we've heard louder – and there are laptops with more impactful bass, too. They won't send you scrabbling for a pair of headphones just to catch up on your YouTube subscriptions, but don't punch above their weight either.
Huawei MateBook D 16 Performance & battery: what more do you need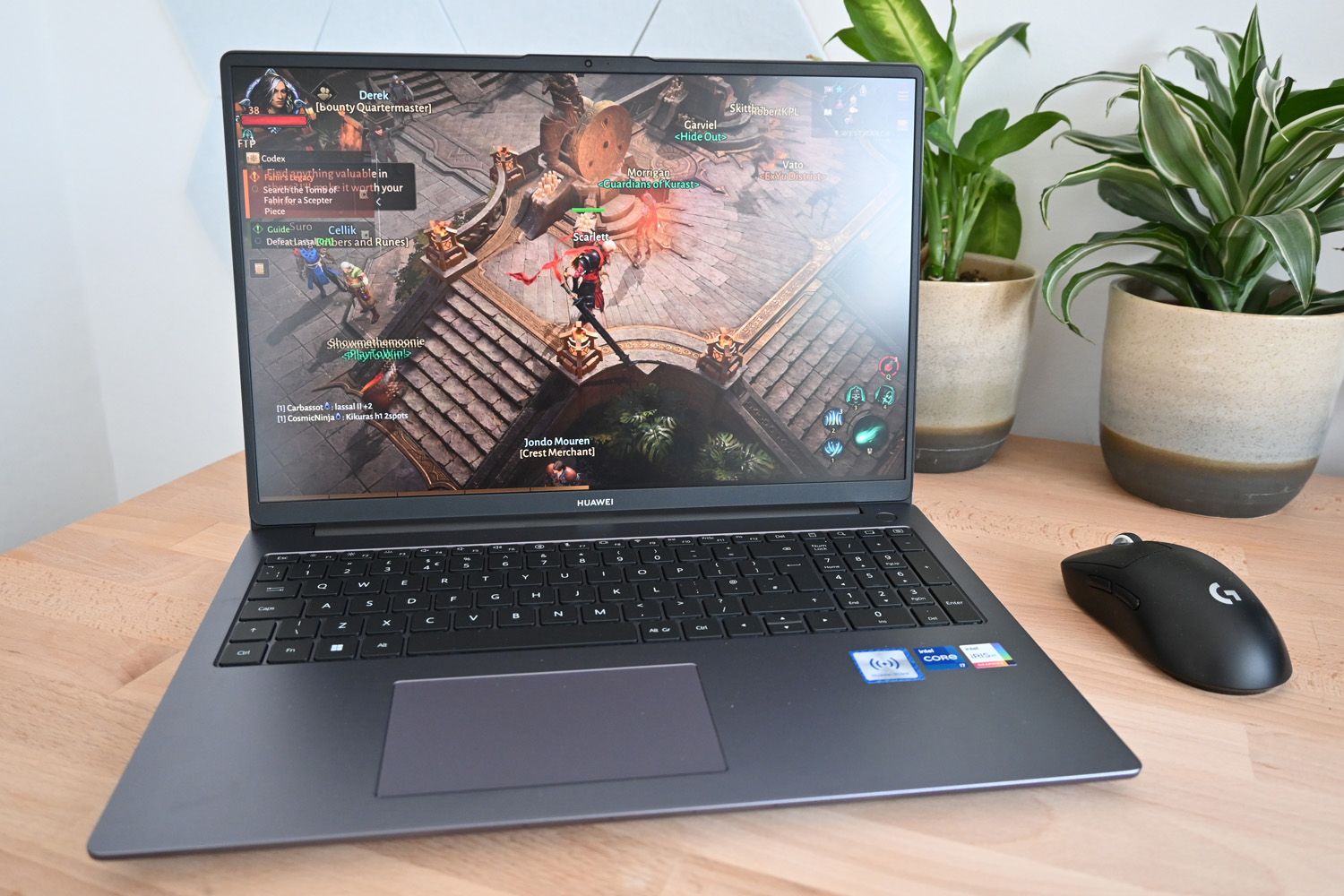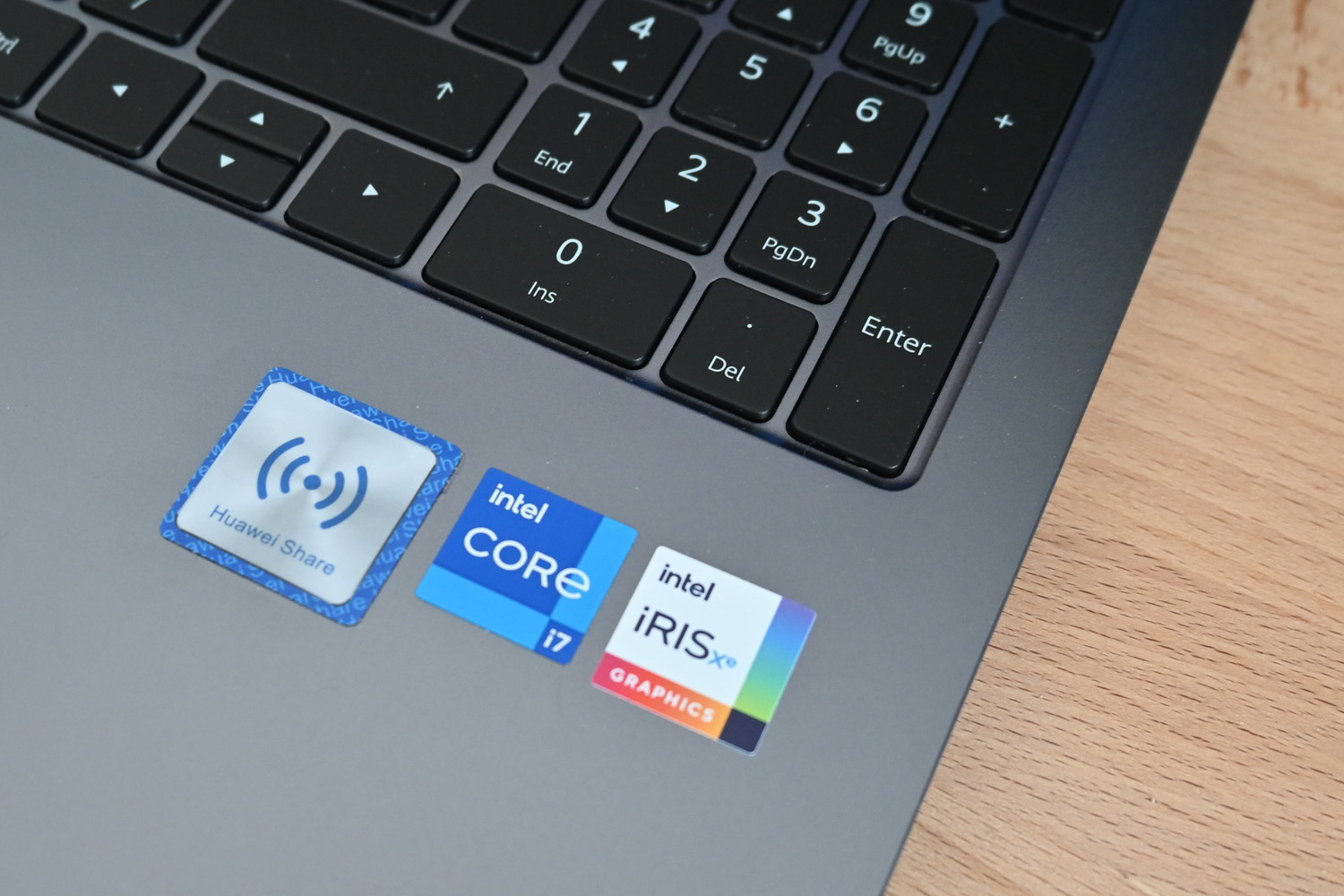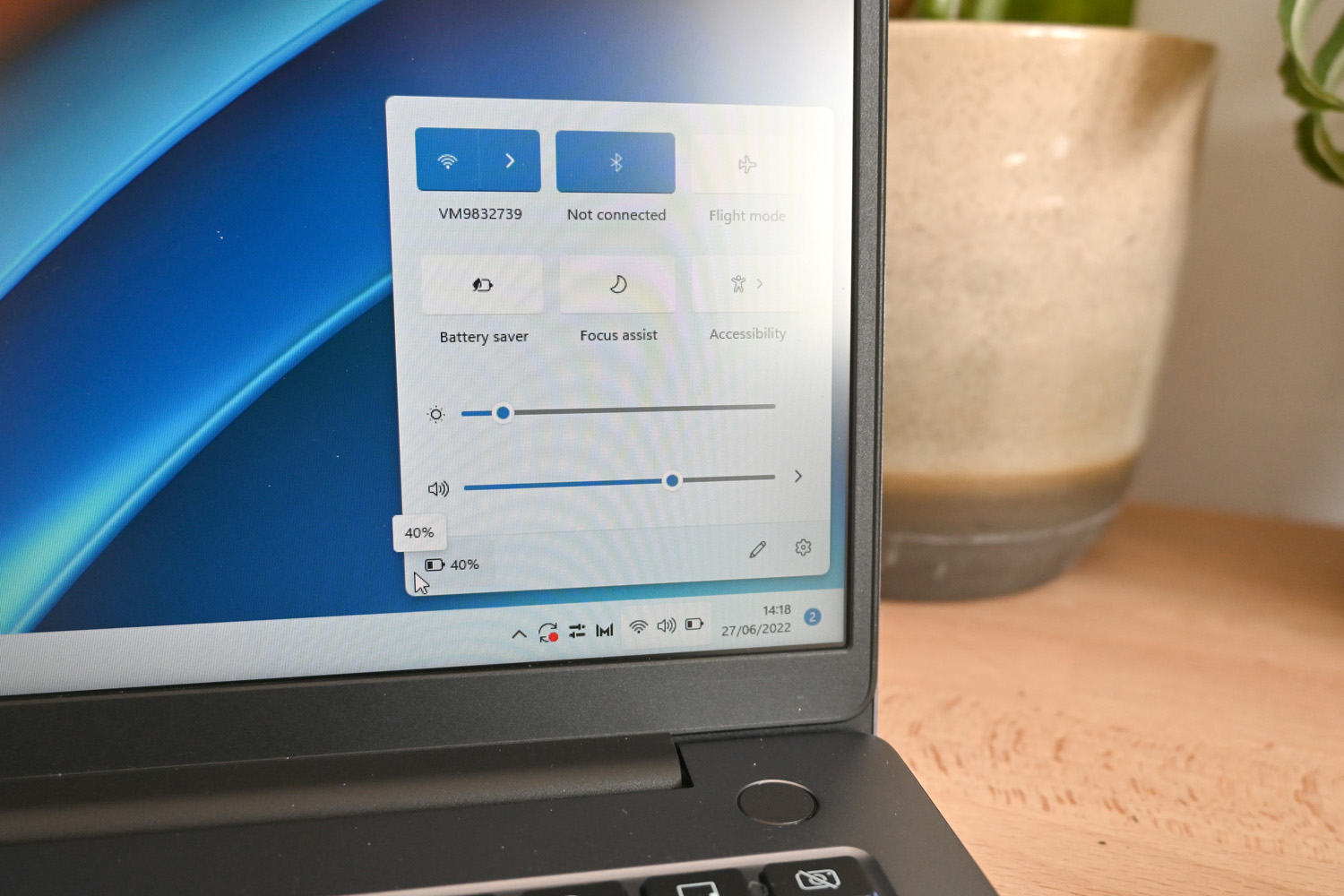 Depending on specification you can equip the MateBook D 16 with either an Intel Core i5-12450H or more potent Core i7-12700H. Our hands-on unit had the latter, an eight-core, 16-thread CPU that'll turbo to 4.7GHz when within thermal limits.
It's more than powerful enough for everyday duties, delivering the kind of performance that could shame desktop PCs from just a year or two ago in single-threaded tasks. Multi-core performance isn't quite so speedy, but it's still no slouch as far as mainstream laptops go. The built-in fan stays at an audible (but not irritating) volume under moderate loads, and only ramps up when you're really pushing it hard.
16GB of RAM and a 500GB NVMe SSD is fairly standard, although we'd have liked to see a larger capacity storage option. There's no way to add a dedicated GPU, either, although i7-equipped models come with Intel's Iris Xe integrated graphics. This is a step up from the i5's UHD graphics that's able to play games at moderate resolution and settings. Think 720p at low to medium details and you won't be too disappointed if you encounter a choppy frame rate or two. We could play Diablo: Immortal at a mix of settings without much noticeable slowdown outside of the main hub areas.
Avoid games altogether and the MateBook D 16 should last a respectable time away from the mains. The 60Wh battery can manage most of a full workday while mainly handling email, web browsing and word processing. More demanding tasks sap that lifespan a little quicker, but overall it can keep pace with most 16in laptops. A full charge took between two and three hours.
The pocket-friendly USB-C power brick shouldn't be overlooked, either. It's a 65W adaptor that's essentially the same size as the ones that charge Huawei's smartphones, so you'll have no trouble slipping it into a bag.
Huawei MateBook D 16 verdict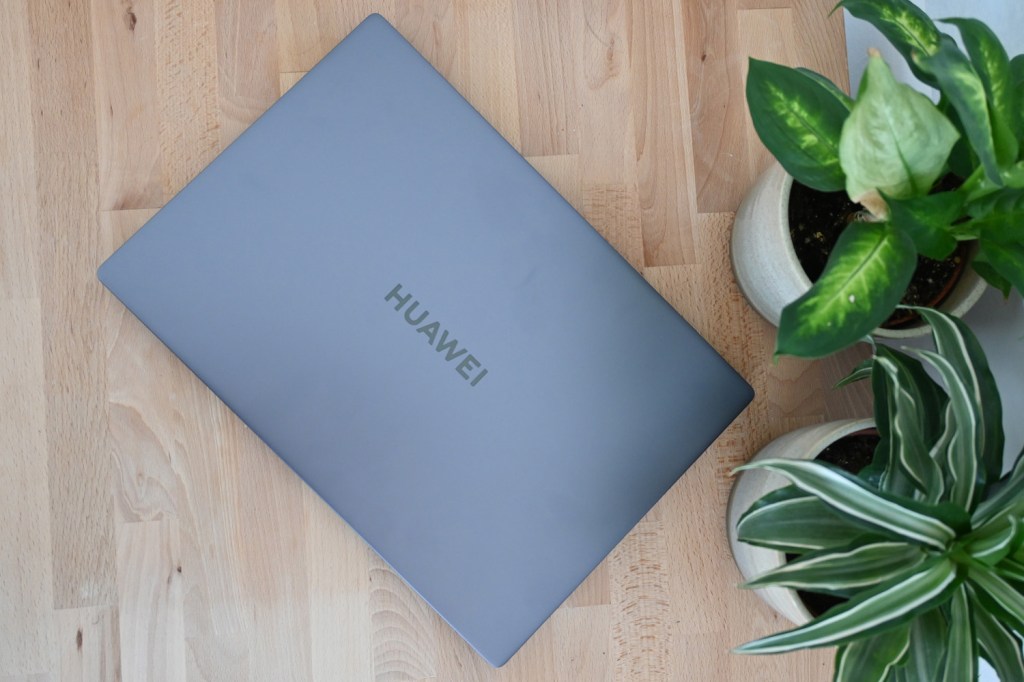 With capable hardware, a comfortable typing experience and an expansive screen, the MateBook D 16 is a very well-rounded laptop. It's bringing a larger display than most 15in rivals, but packs it into a similar form factor that makes it just as portable.
If you don't need the extra CPU muscle of the Core i7 version, the £750 starting price for a Core i5 model is very tempting indeed. For everyone else, £999 is very competitive against the equivalent Dell and Microsoft Surface models. Anyone looking for a does-it-all machine for work or study should absolutely have this on their shortlist.
Stuff Says…
A capable all-rounder laptop with a big screen and decent performance. It doesn't do much to genuinely excite – but doesn't make any big mistakes either. A great value option.
Good Stuff
Sizeable screen great for getting work done
Plenty of performance across all models
Bad Stuff
Screen plays it safe and goes without luxuries like high refresh rate, HDR
Speakers merely OK
Huawei MateBook D 16 technical specifications
| | |
| --- | --- |
| Screen | 16.1in, 1920×1200 LCD |
| CPU | Intel Core i7-12700H |
| Memory | 16GB RAM |
| GPU | Intel Iris Xe |
| Storage | 500GB NVMe SSD |
| Operating System | Windows 11 |
| Battery | 60Wh non-removable |
| Weight | 1.7kg |