Huawei P20 Pro review
Has Huawei just made the best phone in the world?
Let's face it. If you're looking for a new phone right now the options aren't all that inspiring. Samsung's Galaxy S9 is near-on identical to last year's phone, the undoubtedly impressive iPhone X still costs a grand and… well, that's about it for your flagship contenders.
At least it was until Huawei's P20 Pro came along. The most exciting phone of the year so far, this Chinese-made handset promises all of the stuff you'd expect from a top tier blower and a whole lot more. That means a shapely design, gorgeous screen, super-charged internals and a unique three lens camera with the pictorial prowess to outperform even Google's Pixel 2.
Sounds almost too good to be true doesn't it? As I've found out from a week in the Huawei P20 Pro's company it is very much the real deal.
MORE: 7 of the best Huawei P20 Pro accessories
Camera: thrice as nice
Alright. So you're probably wondering what's going on with this triple lens camera. It feels like a gimmick, doesn't it? Dual cameras have been around for some time now, but a triple camera is new… and seemingly unnecessary. Until you actually use the thing.
By cramming together an 8-megapixel telephoto sensor, a 20-megapixel black-and-white sensor, and a main RGB sensor that clocks in at a ginormous 40 megapixels the Huawei P20 Pro is capable of some simply incredible photos. I'm talking Google Pixel 2-level good, only with the added versatility of a 5x 'hybrid' zoom. Where other dual lens cameras – such as the iPhone X, Samsung Galaxy S9+ and even last year's Huawei's – settle for a 2x zoom, the P20 Pro's 5x offering is so detail I could use it read the lines of code on a colleague's computer from a few metres away. It's incredible.
In those cases when you're not spying on your workmates, the Pro's 3x optical zoom will provide a clearer snap. Especially if you're attempting to capture a moving subject where close-ups are tricky enough already without a camera's software having to guesstimate how an image should look.
It's not just megapixels and lenses that this Huawei goes big on either. The pixels its camera uses are larger in size than any other phone as well at 2um so they can capture more light and detail.
What does all mean? Really good test shots no-matter what the lighting around you. Especially if you flit to the new Night mode in the Pro's camera app that toys with exposure for remarkably clear photos when viewed on your phone's screen. When I first took a crisp shot of the Eiffel Tower at 9pm it felt like magic.
As great as the P20 Pro is as a point-and-shoot snapper, it's not perfect. Huawei's added some 'Master AI' smarts into its camera app that can recognise a what you're pointing at (e.g. food, pets, your beau) and make adjustments. Trouble is, these usually amount to blitzing the colours out so that they're ultra-vivid in a Samsung-like fashion. If you prefer things on the more natural side of the spectrum you'll need to dig into the settings to switch off this AI assistance.
Speaking of annoying, although the P20's portrait mode for close-ups with a bokeh-style blurry background has 'Beauty level' switched on by default, which basically Photoshops whatever its pointed at so skin is smooth and hyper-youthful. I hate both the idea of it and the reality that you can't get rid of it in the settings.
Then again, I also have a relative who insists on turning it up to 10 on their own Huawei. So it's very much a much a Marmite kind of deal.
Worst case scenario, you'll just have to live with a few annoying quirks on an otherwise exceptional camera. Truly, this camera it'a an absolute monster and the same applies for the selfie side of things with a front-facing 24MP sensor to help capture your very best duckface.
More into video? The Huawei P20 Pro can capture 4K video at 30 frames per second and slow motion footage in 720p at 960fps. So the few times you actually use these features, your footage will prove sparkling.
Display: the only way is OLED
If you're paying top dollar for a new phone then you should expect it to have an OLED screen, just like the iPhone X and Samsung Galaxy S9. So for the first time, Huawei has obliged by befitting one of its phones with the rich colours and incredible contrast an OLED panel offers over an LCD screen.
Being a Pro-level handset that 6.1in screen is absolutely massive too. With a Full HD+ 2240 x 1080 resolution and a 18:7:9 aspect ratio, it's almost perfectly suited for Netflix downloads, footie highlights and the latest viral sensation to pop into your YouTube feed. 'Almost' because it's not a panel that's capable of High Dynamic Range. Given the amount of smartphone-friendly content that supports this format that's no great miss.
What's important is that this is a big screen that makes the most of its considerable real estate. You'll have to use it two-handedly for the most part, but it's comfortable enough to hold when taking calls and that huge display really comes into its own for games and video.
Brightness is well-judged too from the few sunny days we've seen in Blighty lately with text, your Instagram feed and everything inbetween popping straight into out of your palm and into your retinas. Much like the screen on Samsung's S9, colours are a little on the vivid side. Personally, I don't mind this but if you're a stickler for accuracy then this situation can be remedied by turning on 'Natural tones' in the settings menu.
The same goes for making the P20 Pro display 'always-on', where even when switched off you can see the time and a set number of notifications. It's not on by default for the sake of saving battery life, but I'd say toggling on the relevant setting is worth the added effort.
An OLED screen isn't the only feature that Huawei's P20 Pro has borrowed from the iPhone X. It's also nicked the more contentious 'notch' design. While some people aren't so keen on the idea of having a stumpy black bar encroaching on the top of their screen, I don't mind it. Especially since it's smaller and less intrusive here thanks to the lack of biometric tech that needs to be housed at the top of the phone's screen.
Yup, you don't get anything like FaceID here. Instead you can unlock the P20 Pro via an incredibly quick fingerprint scanner at the bottom of the screen or via Face Unlock its front-facing camera, which works quickly enough but is significantly less secure. There's no paying for your morning coffee with your face on this phone.
Design: Twilight or bust
In its standard blue and black colours, Huawei's P20 Pro resembles a handsome if generic iPhone X clone. Especially when you account for its notch and glass back with a vertically-aligned rear camera. Pickup the Twilight edition of this phone which shifts in tone from green to purple in pearlescent fashion, and it feels like much more of its own thing. Even if this coloured glass trick is nabbed off last year's HTC U11.
Still, what was it Steve Jobs said about great design? "Good artists copy, great artists steal." And in its most premium form there's no doubting the P20 Pro looks fabulous.
As much as it borrows from the the iPhone X, the P20 Pro handles more like an iPhone 8 Plus. It's a weighter device at 180g, but you can't really use it one-handed unless you've got the hands of a giant. Despite this, it's a well-built phone that's thoroughly comfortable to hold.
Like any phone with this kind of glass sandwich design, it's easy to smudge the Pro's backside with hundreds of greasy fingerprints. The only way to put a stop to this is to cover up your P20 and invest in case. At least this will stop it from cracking should you succumbing to an untimely case of butterfingers. One the plus side, dropping this phone in a puddle won't wreck it thanks to IP67 waterproofing.
The final bit of iPhone-aping that's going on here? No headphone jack. So you'll need a pair of Bluetooth or USB-C headphones if you want to listen to music here. A pair of buds that (naturally) resemble Apple's EarPods come bundled with the P20 Pro but they're of a similar standard to the real thing i.e. not especially good.
Power & battery life: fastest in the west?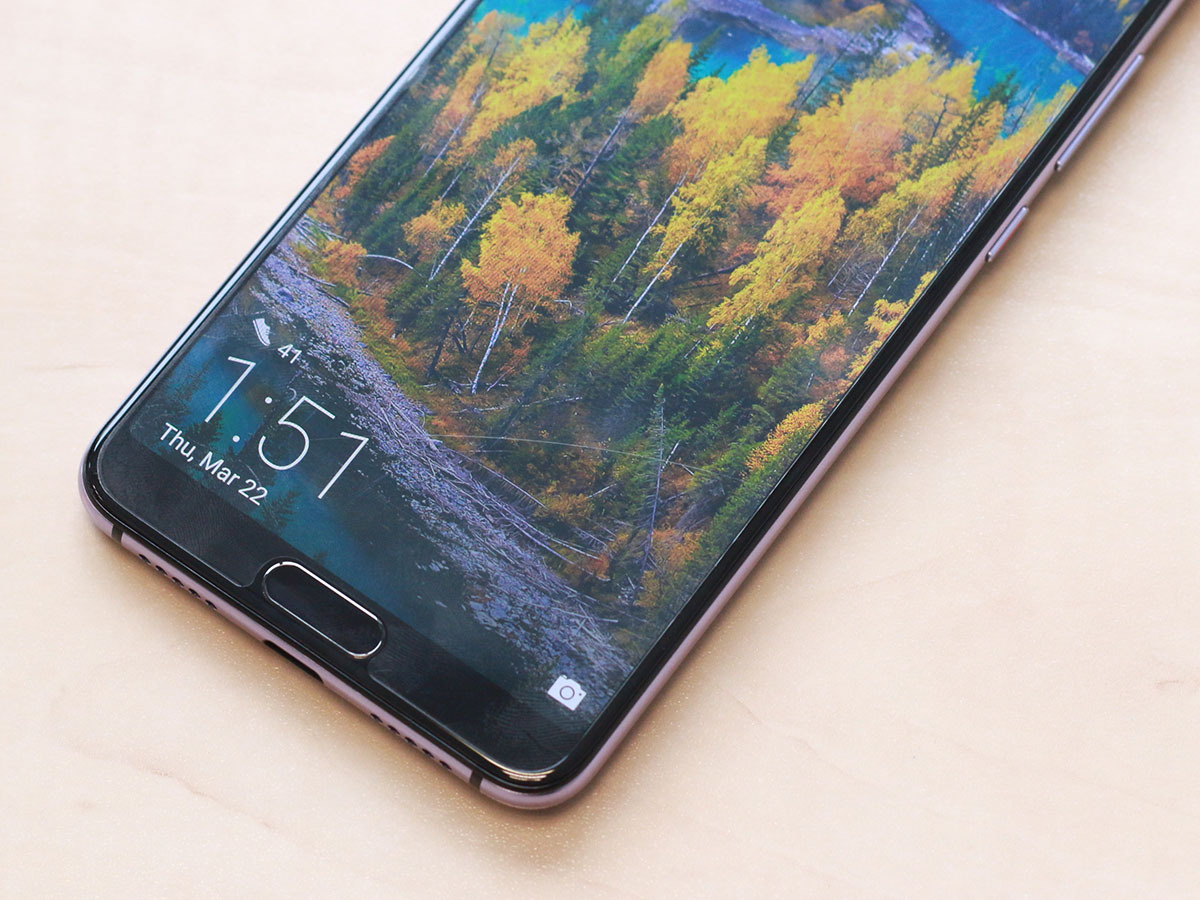 Pro by name, pro by nature, Huawei's top-tier flagship is fully kitted out with the manufacturer's top tier Kirin 970 chip and 6GB RAM. Although the Kirin 970 isn't quite as fast as the Samsung Galaxy S9's Exynos 9810 or Apple's A11 Bionic chips, you'd struggle to tell the difference in a side-by-side comparison for all but the most intense photo and video editing.
When scooting between the likes of WhatsApp, Instagram and YouTube, the P20 Pro is buttery smooth. Things do get a little on the toasty side when playing demanding games such as PlayerUnknown's Battlegrounds Mobile, but never so much that the phone becomes uncomfortable to hold. All in all, this is one of the most powerful phones you can buy right now and you likely won't get close to tapping its full potential.
With 128GB storage included, only the most ardent media hoarders will manage to max out on apps, music and movies as well. Truth be told, I had almost 100GB left after installing all my regular downloads, playlists and the odd episode of The Good Place. So even though it lacks microSD support, you'd have to be really going some overload on storage here.
As for battery life, the Huawei P20 Pro has a whopping great 4000mAh capacity. That's bigger than pretty much any flagship phone you can buy right now and means the P20 Pro has plenty in the way of stamina. It'll happily trundle on for a day and a half without crying out for a re-up.
That's about what you should expect from Samsung's Galaxy S9 too, and unless you're extremely frugal with how you use this phone you won't get any much longer out of it. Still, even if you really pummel the P20 Pro you'll still get a full day's use out of it and that's not to be sniffed at.
OS: Android. Only more messy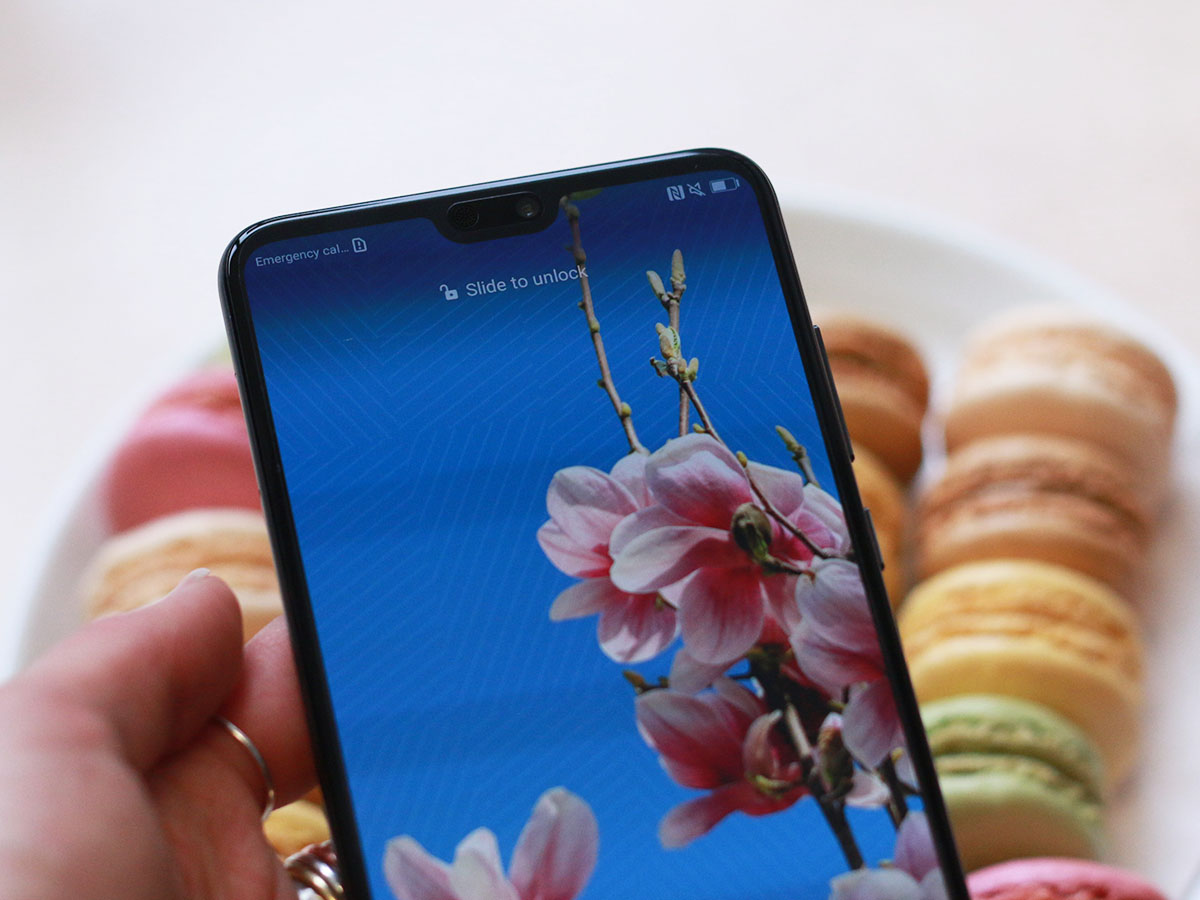 Huawei's phones have had a bad rep in the past for their EMUI software, but the P20 Pro is totally undeserving of this tagline. Its take on Android 8.1 Oreo might be a little cluttered at times and hide away a few settings in obscure menus during others, but it's generally sound to live with. Especially if you're making the leap over from iOS.
From the outset, EMUI has been made to mimic Apple's own mobile operating system by ditching Android's usual app drawer and handing you a suit of Huawei's apps to use. Know where to look in the settings, and you can pretty much rearrange things as you please. The own-brand apps aren't deletable, but that's pretty much my only major criticism of the Pro. If you don't want to bother with Huawei's excesses you generally don't have to.
Besides, I can live with a few too many buttons on my camera app if the phone itself is a winner to begin with. What you get here is broadly akin to the clutter of Samsung's Galaxy S6 a couple of years ago and that's perfectly tolerable. Plus, you get all the security, notification and battery tweaks that comes with Android's latest incarnation.
Competition: What about the iPhone?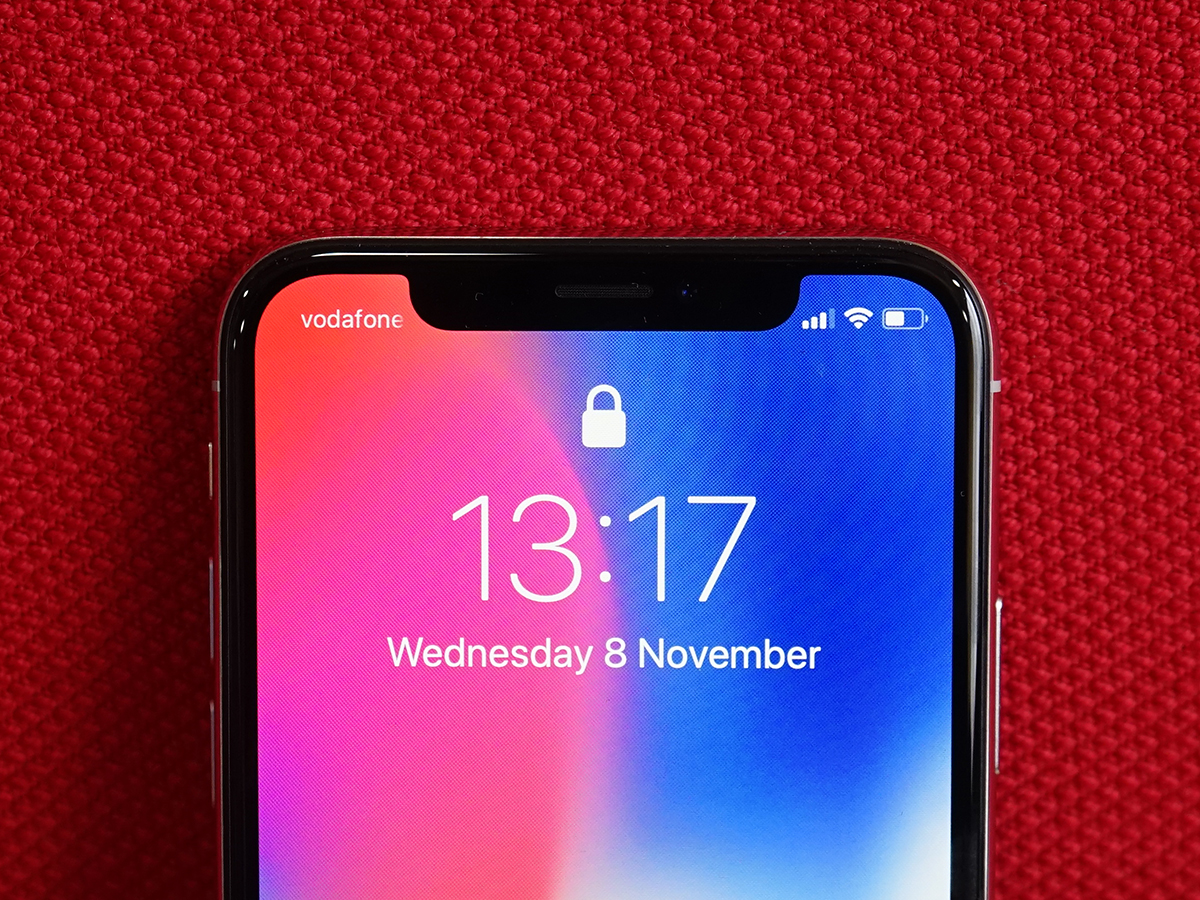 As you've no doubt surmised already, the Huawei P20 Pro has two chief rivals: Samsung's Galaxy S9 and the iPhone X. Every other flagship smartphone either isn't as capable or is a world away in terms of pricing.
So it'd be unreasonable to throw a more affordable if still well-specced phone like the OnePlus 5T into the discussion. Either you're willing to spend close to a grand on your next phone, or that seems like absolute madness.
For anyone with deep pockets and even those of a frugal disposition, Huawei's P20 Pro is an absolute steal on contract. While the iPhone X is available for roughly £69 per month and the S9 is £65 pm, you can pick up the Pro for about £53 pm. Add up that difference over the course of two years and it's a fair bit of dollar.
Granted, if you want to buy the Huawei P20 Pro outright for £799, you'll find the Samsung Galaxy S9 is a tad cheaper at £739 and… the iPhone X is still a thousand quid.
Bearing in mind all it can do and how much you'll pay for it, Huawei's P20 Pro is the best value phone you can buy right now.
Huawei P20 Pro verdict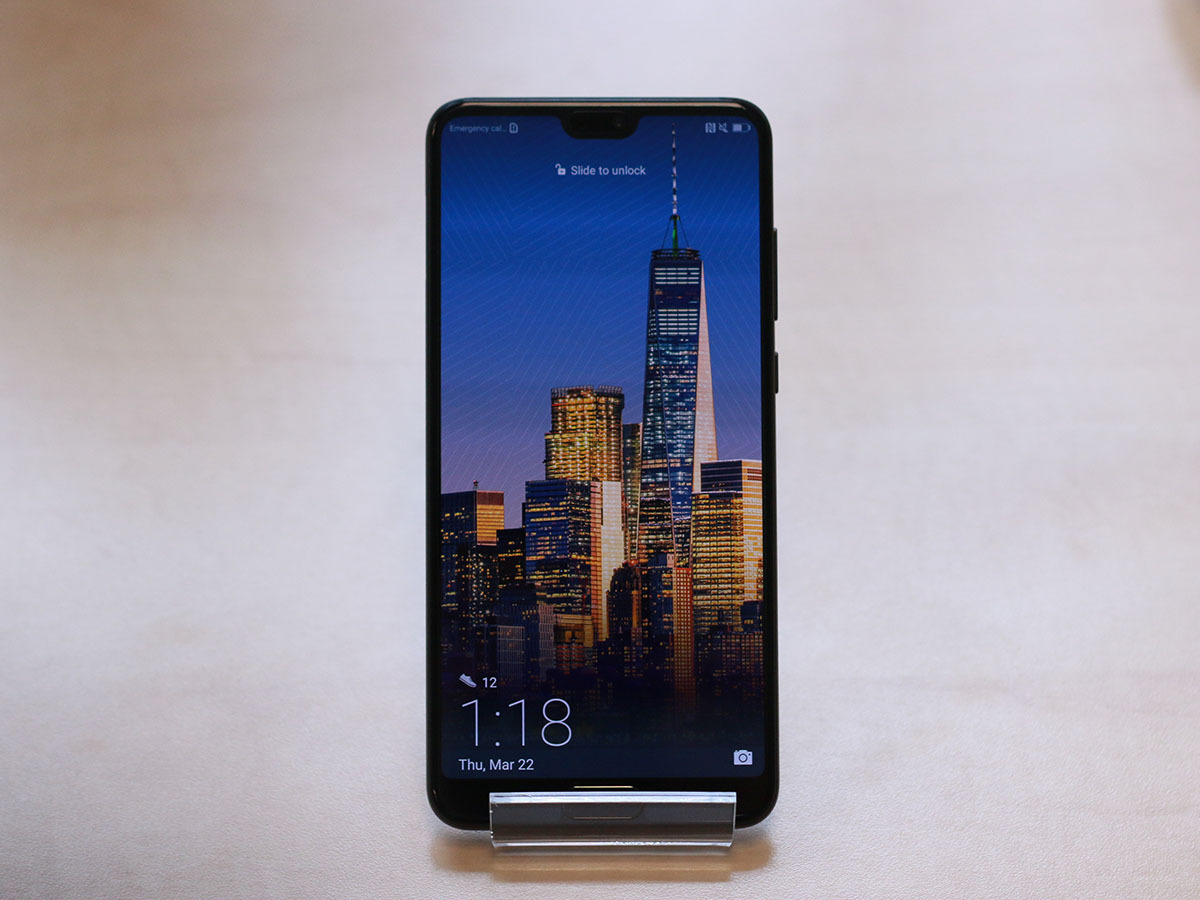 It's been a long time since a phone of the Huawei P20 Pro's quality came along to upset the Apple-Samsung duopoly we've all gotten used to. Having experienced its amazing triple lens camera, shimmering design and heavyweight performance for a fortnight now, I'm convinced it's the best new phone of the year so far. Hell, I'll go one better: it's the best phone you can buy right now.
When so many handsets offer pretty much the same thing right now, the P20 Pro deserves credit for doing a little bit more for less of your money. It's the first Huawei handset to offer quality through and through. Sure, some software-related rough edges remain but they're tolerable at worst and totally eradicable if you have the knowhow.
Striking just the right balance between borrowed inspiration and genuine innovation, the Huawei P20 Pro is a telephonic tour de force.
Stuff Says…
Huawei's P20 Pro is the best phone in the world right now
Good Stuff
Stellar camera
Pin-sharp screen
Gorgeous design
Bad Stuff
Occasionally awkward software
No headphone jack