Jabra Elite 7 Active review: no sweat
Sporty with a side of silence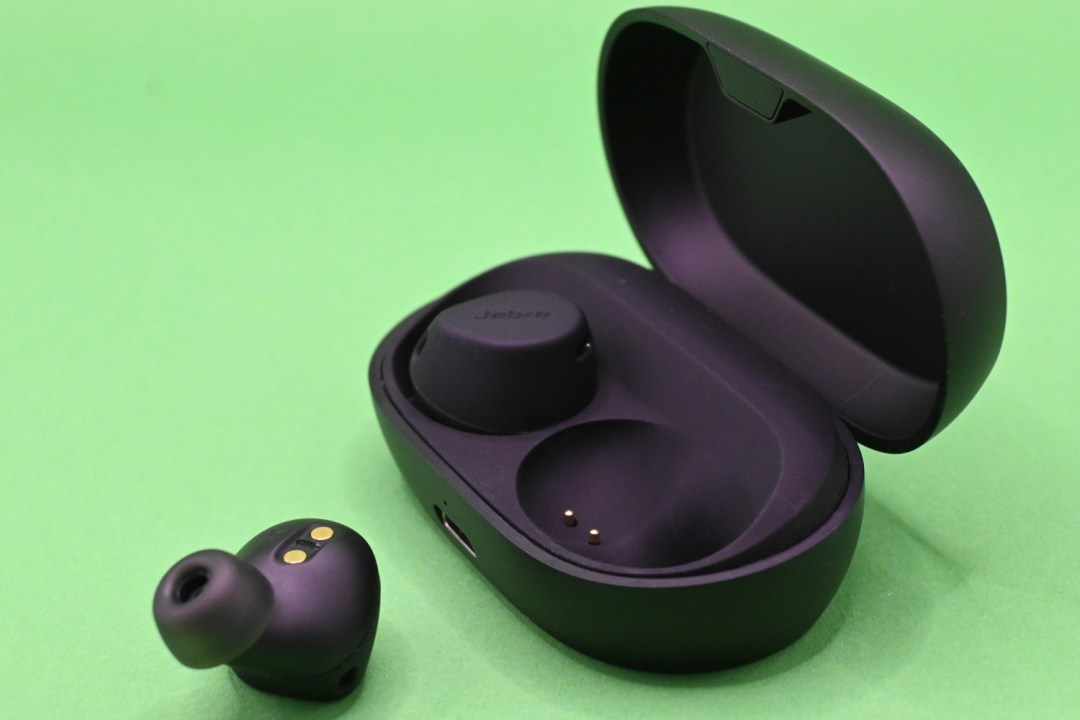 Fitness fanatics are a demanding bunch. Headphones that shrug off sweat while soundtracking a workout aren't enough any more – they've also got to cope with the morning commute and last all day. Oh, and if they could not cost a fortune, that'd be great.
That's quite the wish list, but it's one Jabra thinks it has cracked with its latest set of true wireless in-ears. The Elite 7 Active is a more workout-friendly version of the Elite 7 Pro, which uses clever bone conduction tech to improve call quality. By ditching it, the Active variant lands at a sweeter price point, while adding a grippy coating that should deliver a firm fit.
There's no shortage of competition, though. Can a do-it-all approach really work?
Jabra Elite 7 Active design & build: snug and sturdy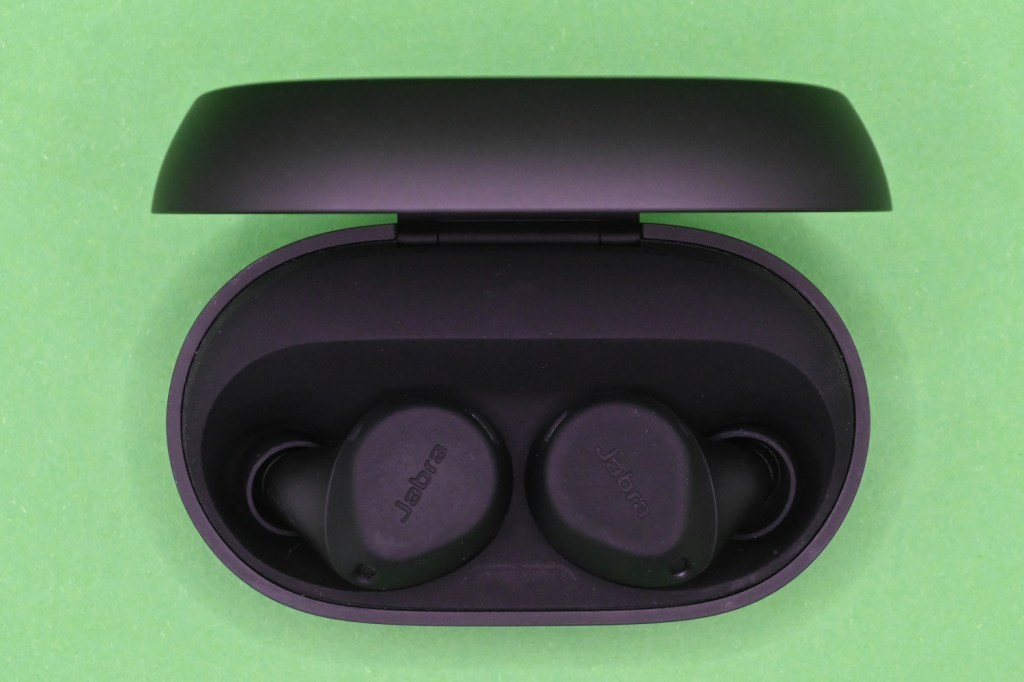 Notice anything unusual about these Bluetooth buds? They're shaped like your typical in-ear, instead of adopting a fitness-focused design with wing tips or hooks to keep them locked in place. Jabra reckons the light weight, contoured shape and rubberised coating it calls ShakeGrip are enough to ensure they don't fly out of your ears when you're mid-run.
It's an effective design, never once falling out during testing and only needing the occasional twist or prod to ensure they kept a good seal. Admittedly this'll vary depending on your ear size and shape, but the multiple sets of ear tips bundled in the box should go some way to making up for it.
The pill-shaped charging case is slinkier than the cheaper JBL Reflect Flow Pro, with a firm hinge and solid build that doesn't rattle. The battery indicator is simple but effective, lighting up along with the buds when you open the case: green is good, yellow means less than half charge and red is a sign to head for a plug socket.
The buds themselves are IP57 water resistant, so even the sweatiest listeners aren't going to do any damage, and you won't need to run for cover if you get caught in a rain shower. Technically that rating allows for complete submersion up to 1m for half an hour, but we'd be tempted to look elsewhere if you're a regular swimmer.
Each bud has a single button built into it, which needs the lightest of touches to trigger so you're not constantly forcing them deeper into your ear canals. They're not uber-sensitive like touch controls, which almost completely cuts out accidental presses. All the usual music playback, call controls and voice assistant functions are here, with a choice of Google Assistant on Android, Siri on iOS, or Amazon Alexa. Helpfully you can configure each single, double, triple and hold press action with Jabra's Sound+ companion app.
Jabra Elite 7 Active features & battery life: qi to the city
With the buds themselves creating a strong seal in your ears, there's a good amount of passive noise isolation. ANC then silences the outside world even further, albeit with mixed results. It handles the constant, low-frequency rumble of public transport very well, but isolated and infrequent sounds aren't filtered with the same deftness. You're also forced to set up ANC through the app, which can be tricky unless you're somewhere with consistent background noise.
Jabra's HearThrough transparency mode works as intended, letting the sounds like approaching cars through so you can stay aware of your surroundings. Given the effectiveness of the passive isolation, we ended up using this feature a lot more than in rival earphones.
You can tweak the level of ANC in the smartphone companion app, but even maxed out they can't compare to Bose and Sony, who remain kings of the tech. Then again, they do cost considerably more.
We had no major complaints when it came to call quality, even without the bone conduction sensor found in the pricier Elite 7 Pro. The Active is essentially on par with rivals here, so if voice clarity is essential you might want to check out its bigger brother.
Staying power is one of the Elite 7 Active's strengths. The buds themselves manage up to eight hours on a charge with ANC turned on, with the case bringing that total up to 30 before you'll need to plug it into the mains. That's a step up from rival in-ears, which typically manage five or six hours before needing a trip to their charging cases.
The case itself takes a few hours to top up, which is fairly standard. It also supports wireless charging, which is a lot more convenient than fiddling with a USB-C cable.
Jabra Elite 7 Active sound quality: EQ it up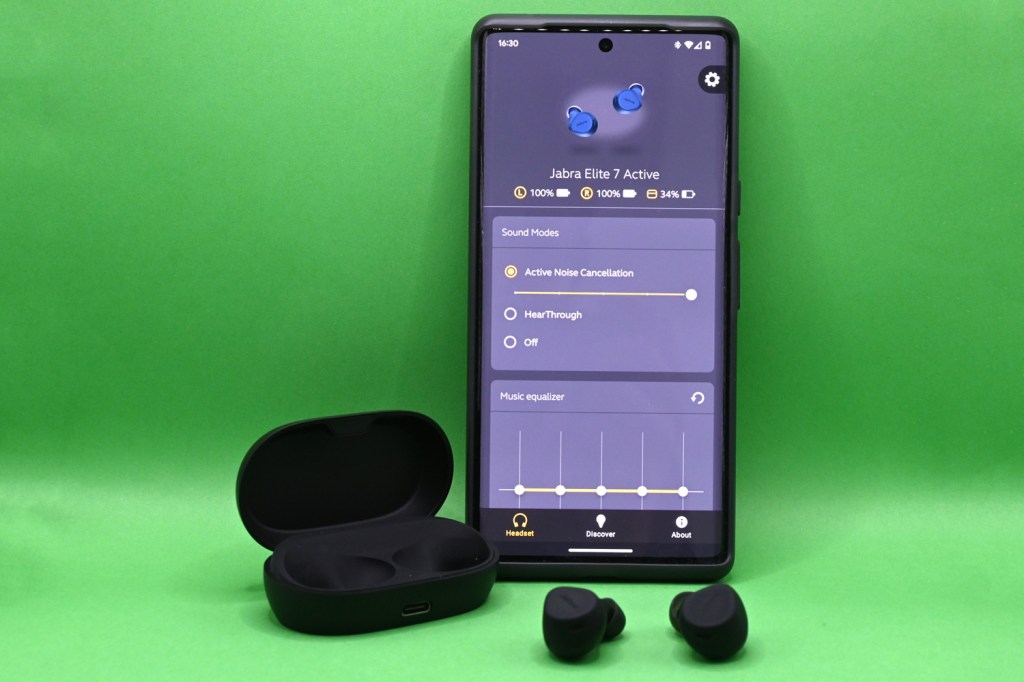 With a warm, bass-heavy tune that works the 6mm dynamic drivers hard, the Elite 7 Active's sound signature is sure to please anyone that's ever suffered through an evening spin class. The presentation is punchy, with a relatively tight soundstage, and you can crank the volume without introducing any distortion.
It prioritises low- and high-end frequencies over the midrange, which is fine for the dance and electronic tracks on our running playlist, but lacks nuance when playing other genres.
Jabra's MySound hearing test helps counteract this a little, checking which frequencies you can hear and rebalancing the sound accordingly. It doesn't turn them into a set of critical listening buds, but evens out the mix to better suit guitar- and vocal-led music, without compromising too heavily on bass response or overall warmth.
The five-band equaliser goes a step further, and is worth experimenting with if you'll be using the Elite 7 Active for all your listening, not just during exercise. For more balanced, neutral audio, you'll want to look elsewhere – but you'll probably miss out on more fitness-focused features in the process.
There's Bluetooth 5.2 support, but no aptX or LDAC codecs. It's stuck with more basic SBC and AAC, which might put off anyone with a Tidal subscription or who insists on lossless audio.
Jabra Elite 7 Active verdict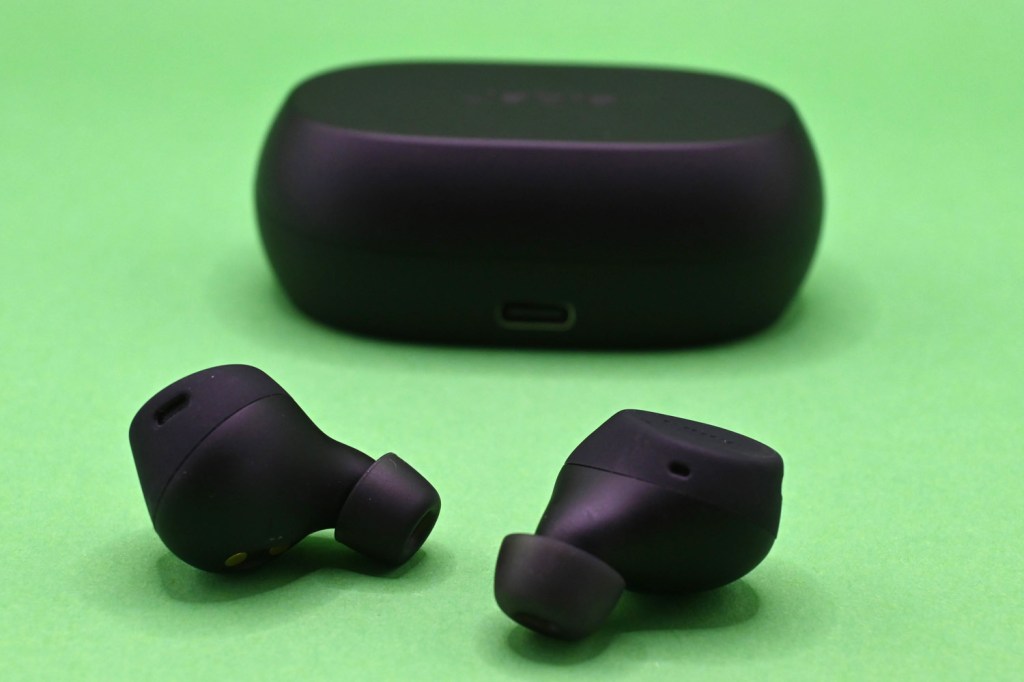 They may not have the most effective noise cancellation around, and the Sound+ companion app is essential for adjusting the out-the-box sound signature, but the Elite 7 Active are otherwise a very well-rounded pair of true wireless in-ears. They're durable, lightweight and stay firmly in place, without relying on the often uncomfortable silicone wings used by rivals.
Battery life is up there with the best in-ears at this price, and the on-body controls are simple yet helpful. You can get better-sounding buds for similar cash, but only by sacrificing sweat resistance, and anyone demanding more powerful ANC would need to step up a price tier. As do-it-all buds, the Elite 7 Active gets plenty right.
Stuff Says…
These functional fitness 'phones are built to last, stay locked in your ears and have great battery life. The Elite 7 Active' noise cancellation won't rival class leaders, though, and you need to tweak the EQ with the smartphone app to get them sounding their best.
Good Stuff
Comfy fit that stays put while exercising
Worthwhile companion app
Bad Stuff
Out-the-box sound profile a little unrefined
ANC not the most effective
Tech specs
| | | |
| --- | --- | --- |
| Drivers | 6mm | |
| Active noise cancellation | Yes | |
| Battery | 8 hours (earbuds only, ANC on), 30 hours (maximum, with case) | |
| Wireless charging | Yes | |
| Bluetooth version | Bluetooth 5.2 | |
| Codecs supported | SBC/AAC | |
| Durability | IP57 dust and water-resistant | |
| Case dimensions | 70x40x25mm | |
| Weight | 57g | |