Jaybird Vista review
Gold-medal running buds that are crammed full of clever
Jaybird's laser focus on headphones designed for when you get a sweat on means it has produced some of the best running buds we've seen in the past few years.
But since it launched the Run and the follow-up Run XT, there's been an explosion in true wireless earphones that cater for sport. And the competition from big players such as Jabra, Sony and Bose, not to mention plucky newcomers like Axiom and Under Armour, has stiffened.
With its latest launch, the Vista, Jaybird is once again trying to set the pace. But are these latest true wireless sport buds another set of podium toppers?
Design: Small gains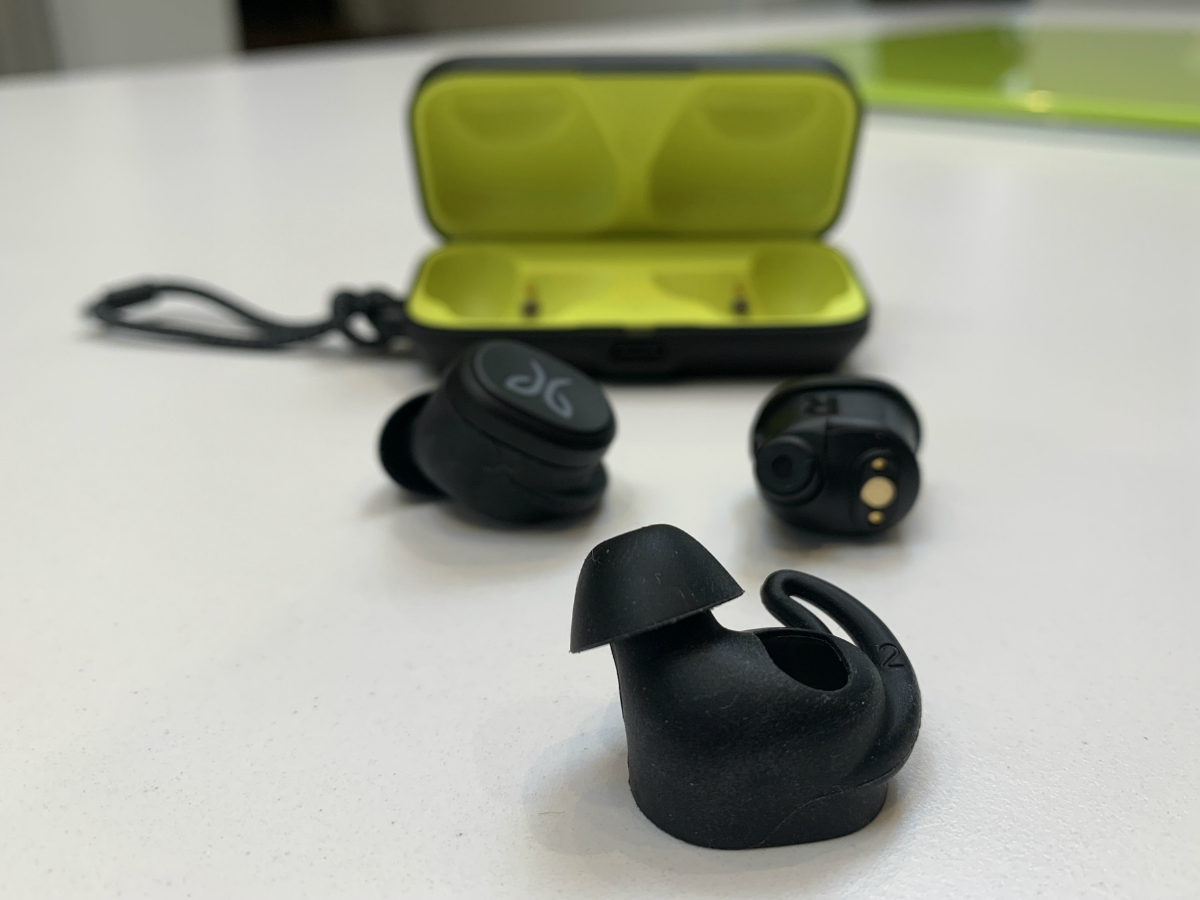 Even at first glance, the Vista make most other true wireless sport headphones – including the brand's own Run range – look bulky and dated.
If there's a smaller set of sporty true wireless earphones, we're yet to see them. Each Jaybird Vista bud weighs just 6g, with none of the protruding control clunkiness you might find on the likes of Bose's Soundsport Free or Sony's WF-SP700N. What you get as a result of this stripped-back design is a barely-there feel while you're running and a lock-tight fit that's a step ahead of the Run and other active buds.
The wing tips and gels that were separate in the Run and Run XT are now one piece eargels that come in three sizes. This combined design not only protects the main body of each bud better but it's fixed a problem with its predecessors. The fins of the Run models had a habit of sliding around and after prolonged use felt a little bit flimsy. The silicone of the new combined eargels now feels firmer and they stay put for a much more secure fit. It's almost impossible to shake them loose even on steep, bumpy mountain trail descents.
The charging case is much improved too. At 33g, it's lighter, smaller overall and much slimmer, making it far more pocket- or belt-friendly – ideal if you're thinking of stashing it on longer runs and ultras where you might want to extend the power or not have your music on at all times.
The case also packs some of the clever touches. For a start, it now snaps shut and stays shut. Jaybird has ditched the button open mechanism, which was too easy to hit accidentally on the Run case and meant you'd often find your buds rattling around in the bottom of your bag. The buds themselves are also now held in place in the case with magnets so even if it does open, they stay put.
To pair the Vista first time with any new device you also hit a button in the case rather than on the buds. A blinking LED on the case shows you when you're in pairing mode and the whole experience is much more intuitive. After the first pairing with any device, the buds auto power-up and connect when you take them out of the case.
When it comes to durability, the buds are IPX7 waterproof rated, so they're built to handle immersion in 1 metre of water for up to 30 mins. More crucially they're fully sweatproof with a nano-coating that seals the vital innars from the acidity and salt. We tested these on a dripping-wet 10km during the recent heatwave and they held up fine.
They come in three colours: black, nimbus grey and mineral blue.
Features: Keep on running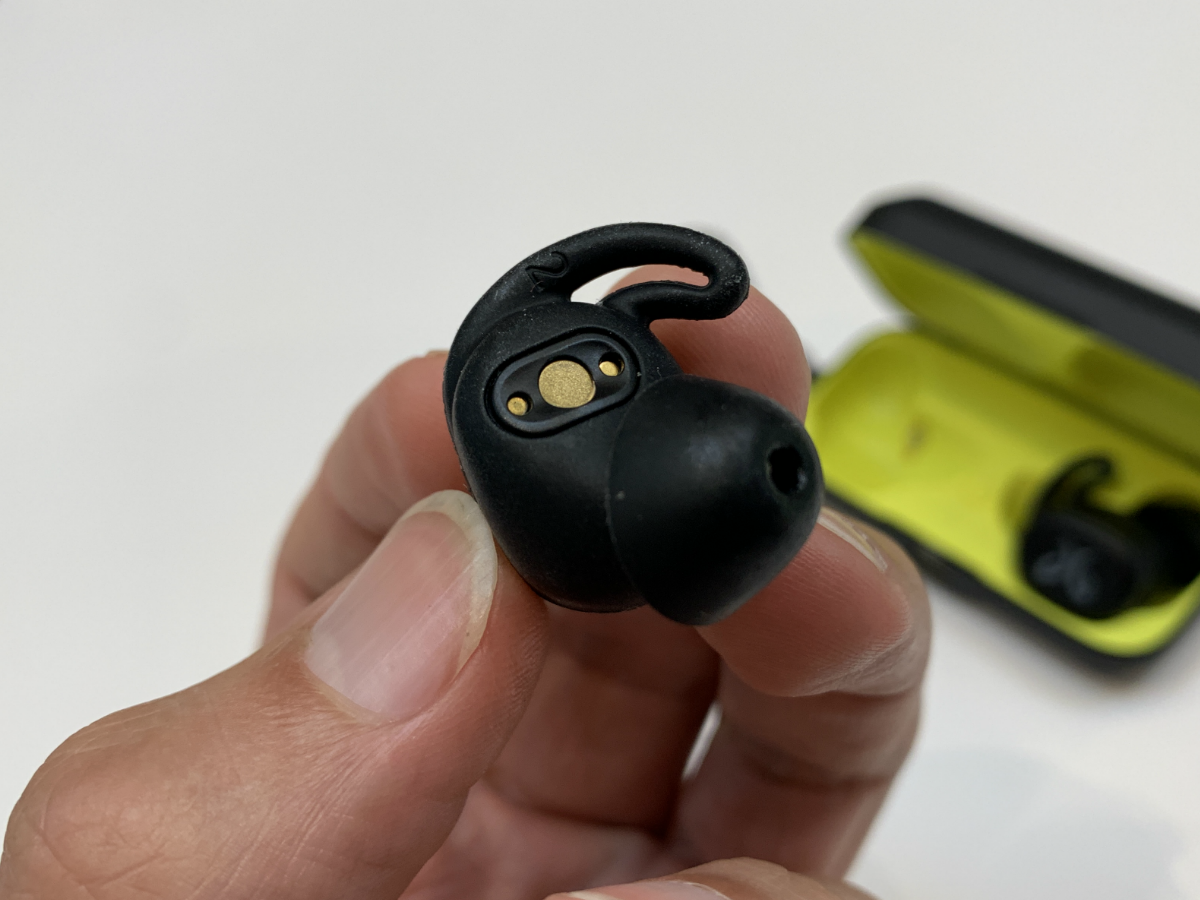 Beyond sound and durability, the next most important feature in a set of running headphones is battery life. The Jaybird Vista batteries kick out 16 hours of power: six from the buds and 10 from the case.
They charge to max in just two hours but you can also get enough juice for an hour's run from a five-minute quick charge, so by the time you've faffed around finding your favourite running shoes you'll have enough runtime to cover most average sessions.
The battery life tricks go further too. Literally. You can use the buds independently, which is great for situations where you might want more awareness of your surroundings, but this can also extend the overall listening time of the Vista to 32 hours. With one bud back in the case – or out of juice – the Vista automatically combines music channels so you don't lose important parts of your running soundtrack.
All of the features you got in the Run XT have been carried over too. That includes auto power off if the buds aren't being used and when they're put back into the case, and Find My Buds, a handy feature in the Jaybird app that geolocates the last place you used them should they go missing.
Interface: No heavy prodding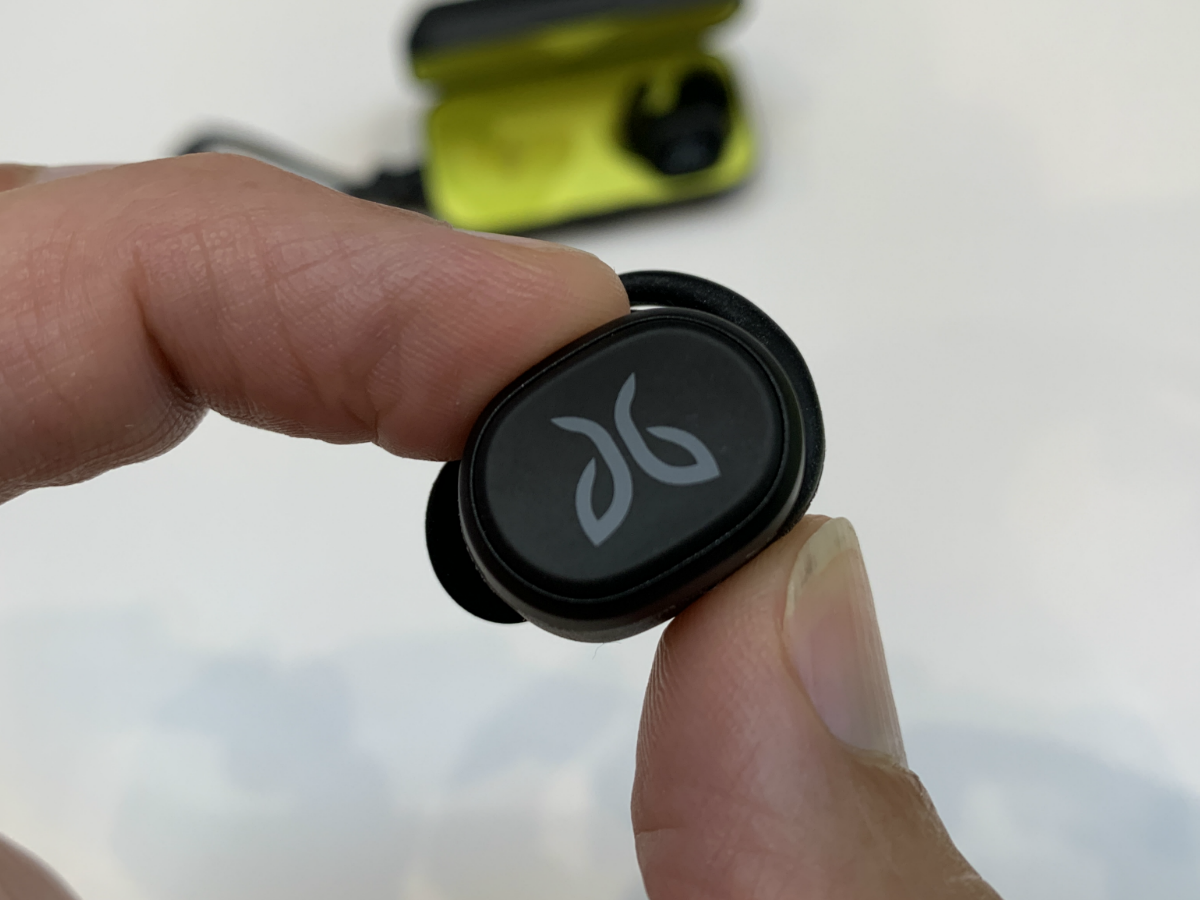 The physical controls on the Vista have been updated from the Run and the Run XT. Gone are the rounded buttons and in their place you get smooth indented controls that feel good on the fingers and are nicely responsive. There's no need for the heavy prodding that sometimes dislodges other pairs.
Music can be controlled from both buds and the options are nicely limited to make it simple to memorise them. The actions are configurable in the app too, with the option to assign play/pause, next track, volume, launch Siri etc for single and double press, and press and hold.
If you've got a Spotify Premium account, you can connect this to the Jaybird app and assign custom controls like playing your last-listened playlist too.
Speaking of the app, you also get to customise the audio experience of your Vistas. There's a handy 'hearing' test that tunes the audio to suit your unique lugholes and you can also tweak the EQ and save different sound profiles of your own, should you want something bigger and more bassy for gym workouts, for example.
Performance: Live and Loud?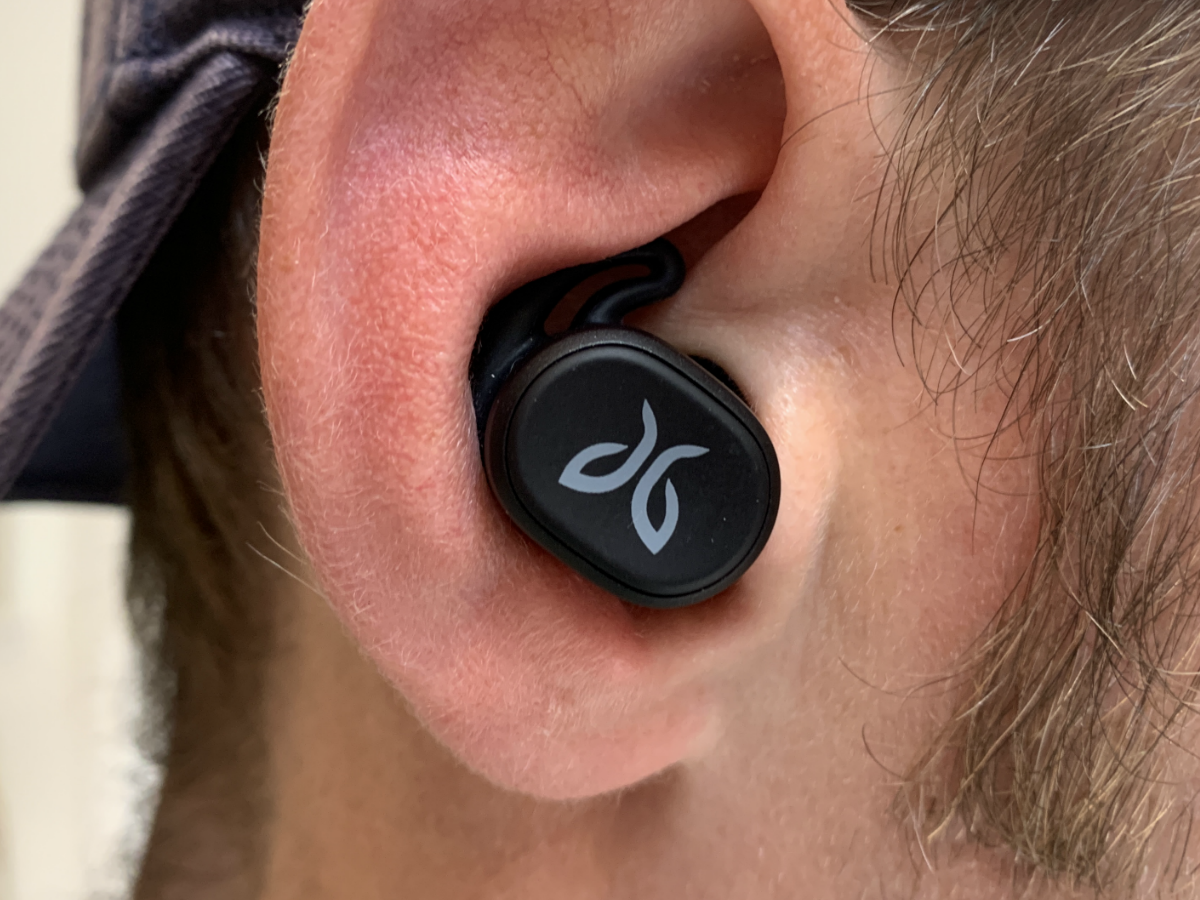 A lot of sport headphones focus on comfort and durability first and sound thereafter, which can make for tinny, lightweight and unremarkable audio quality. But the Jaybird Vista's 6mm drivers deliver some of the best sound you'll find in set of sport buds this compact.
There's good noise isolation and you also get plentiful bass, which you can ramp up and down in the app, or tune up the vocals too.
If we had one complaint it's that while there's no distortion when you smash the Vista up full blast, they're not the loudest buds we've tried. If you're really looking for something to play bone-rattling power songs for the thumping inspiration that'll see you through the toughest parts of a run, it's not quite there. While this might not be good for hitting personal bests, it's probably better for your ears.
What you do get though is brilliantly stable connectivity. You not only get instant sync out of the case but in our tests we didn't lose contact once even in busy signal areas. That's uncommon for true wireless.
Aside from music, you can take calls too and the mic performed pretty well, though in some windier conditions, people on the other end of our calls complained they couldn't quite hear clearly.
Jaybird Vista Verdict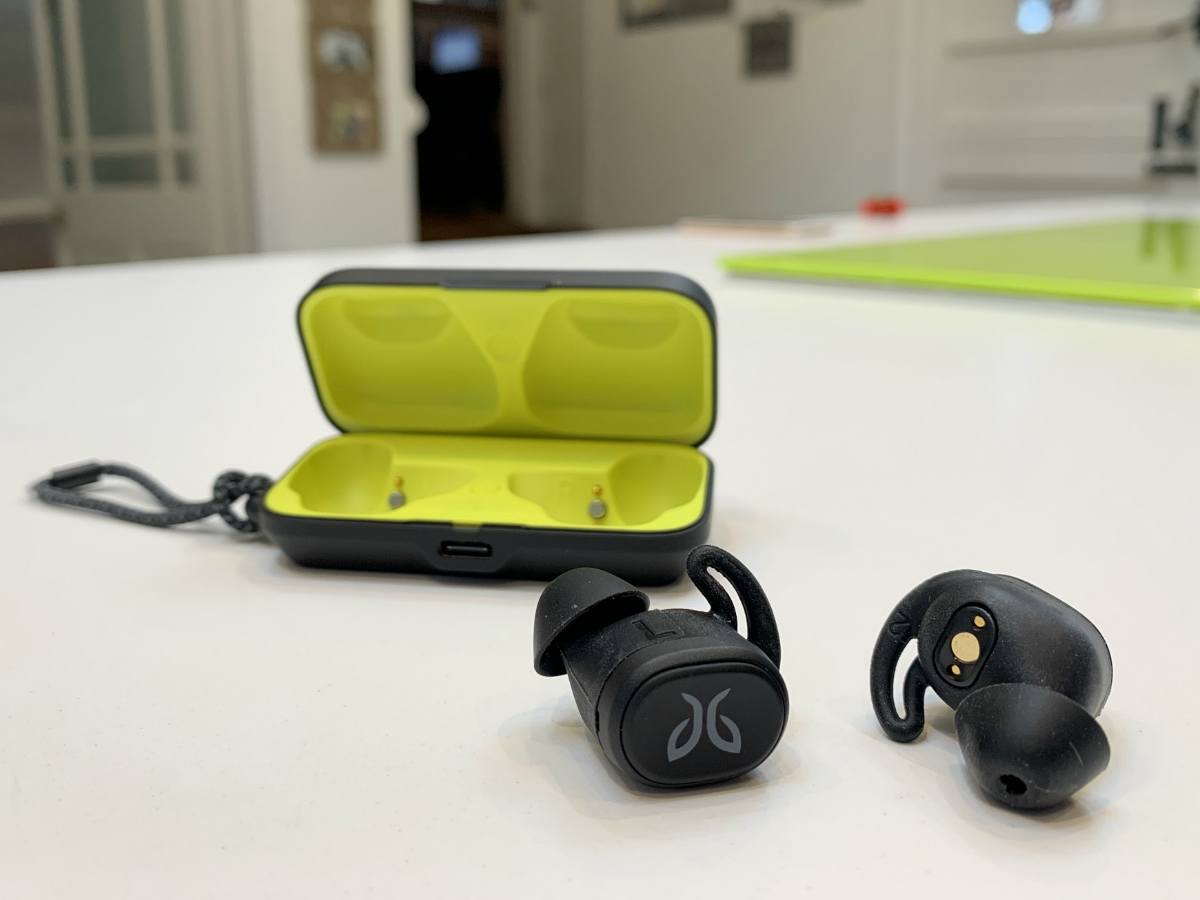 You'll be hard-pressed to find a better pair of true wireless headphones for running right now. These near-perfect headphones pack a killer combination of audio quality, size and portability, comfort and battery life with a raft of other neat touches that show an attention to detail other non-running focused brands miss.
Stuff Says…
Compact, accomplished, long-lasting and full of smart tricks, these are a runner's best buds
Good Stuff
Long battery life
Convenient rapid charge
Excellent customisable audio
Lightweight and super portable
Bad Stuff
Top volume could be louder