KEF Mu3 review
Mu3ic to your ears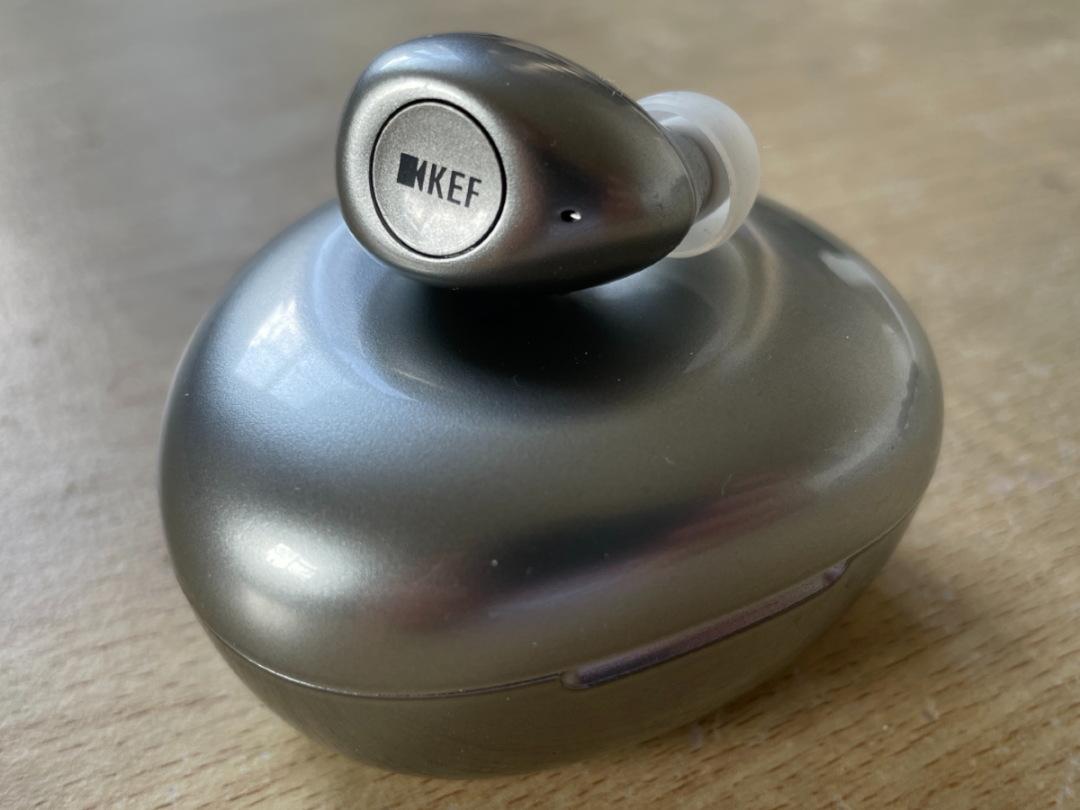 KEF normally makes loudspeakers, not wireless earbuds. But what are headphones if not tiny speakers that you keep in your ears?
That gives us high hopes for the Mu3 – a £200 pair of in-ears with active noise-cancelling, Bluetooth 5.0, and full-range drivers that promise "pure and accurate sound on the move".
But can they do KEF's audiophile reputation justice? We popped a pair in for a week to find out.
Design: Lean Bean Silver Machine
Rather than the AirPod-inspired stalk design that most go for, KEF's low-profile musical beans don't stick out so much, with a choice of four different silicone eartips to help you find the perfect fit.
Each bud has just one button, which means you'll need to remember a set of single-, double- and long-press commands if you don't want to be reaching for your phone every time you want to skip a track or adjust the volume. KEF seems to have got the force required to use them just right; it doesn't feel like you're forcing the bud down your earhole every time you press one, plus they're far more reliable and responsive than touch-sensitive controls.
The whole package has been designed by a chap called Ross Lovegrove. No, us neither, but apparently he's responsible for KEF's £70,000 Muon speakers, which have a similarly shapely look. Mr Lovegrove's keen that we don't forget about his contribution, so his signature appears inside the pebble-like charging case, which probably makes these the hi-fi equivalent of a George Foreman grill.
Still, he's quite right to take the credit, especially for the very solid-feeling hinge on the case, which closes with a satisfying snap. The buds themselves are also held securely in place by magnets, but if you're reading this, Ross, it is a bit on the bulky side. Just something to keep in mind for the next iteration.
Features: No frills
Most of KEF's loudspeakers still rely on wires. Even its LS50 and LSX wireless speakers are the lesser-spotted two-channel kind, so the focus here is very much on sound quality rather than the bells and whistles you find on buds made by companies such as Apple, Samsung or Sony.
That means there are no wear sensors (so your podcast will keep playing when you take one or both of the buds out of your ears) and no accompanying app for tweaking the EQ, customising the single-button controls, or locating the buds if they go walkabout. Wireless charging is also absent, but they do at least use USB-C when the time comes to plug them in.
These are all nice add-ons rather than essentials, so most people will live without them fairly easily, but KEF has managed to include one of the more crucial features for everyday use: active noise-cancelling. That means there are microphones onboard, which also allow you to let in some ambient noise, make and take phone calls, or talk to your phone's voice assistant, which you can summon with a double-press of the button on the left bud.
The Mu3 are also IPX5 splashproof, so while they're not really suited to the gym there's no need to worry if you get caught in the rain (perhaps while drinking a pina colada).
Performance: Mu3ic sounds better with you
While the 8.2mm drivers inside the Mu3 can't match up to the aforementioned two-metre Muon speakers, they're still a noticeable sonic step up from the majority of true wireless buds currently available.
They're a real joy to listen to – lifelike with tonnes of texture and detail. Bass is forceful but controlled, rhythm sections have proper swagger and you can really pick out the position of the instruments.
They capture the muscular drive of Metz on A Boat to Drown In, while Black Country, New Road's Science Fair is restlessly energetic without becoming muddled, but there's also real tenderness to the close-quarters intimacy of Sick Server by Jeff Tweedy. Yep, KEF's hi-fi expertise is very much apparent.
But you can't make phone calls on any of KEF's loudspeakers and the company's lack of experience in that field does show here. In quiet places you'll have no problem making yourself heard, but introduce any background noise and it can quite easily drown you out. It only took some fairly minor traffic for us to have to abort a call.
ANC performance is a bit underwhelming as well. It'll certainly lessen some of the more minor background hubbub, but it's a long way from being a mute button for the outside world. The single-button operation also means you can't just toggle the ambient mode on and off as required; you have to cycle through the three options (ANC on/ANC off/ambient on) until you get to the one you want.
It's easy to get into dongle-waving territory when talking about battery life, and while the total of 24 hours that the Mu3's buds-and-case combo offers is absolutely obliterated by Cambridge Audio's Melomania 1 and RHA's TrueConnect 2, the nine hours each bud can hold between charges is plenty for real-world use – and that's with noise-cancelling switched on. They're comfortable too, so ear fatigue shouldn't be a problem either.
If you do find yourself low on juice, five minutes inside the case is enough for an extra hour of listening. In other words, stamina shouldn't cause you any issues.
KEF Mu3 verdict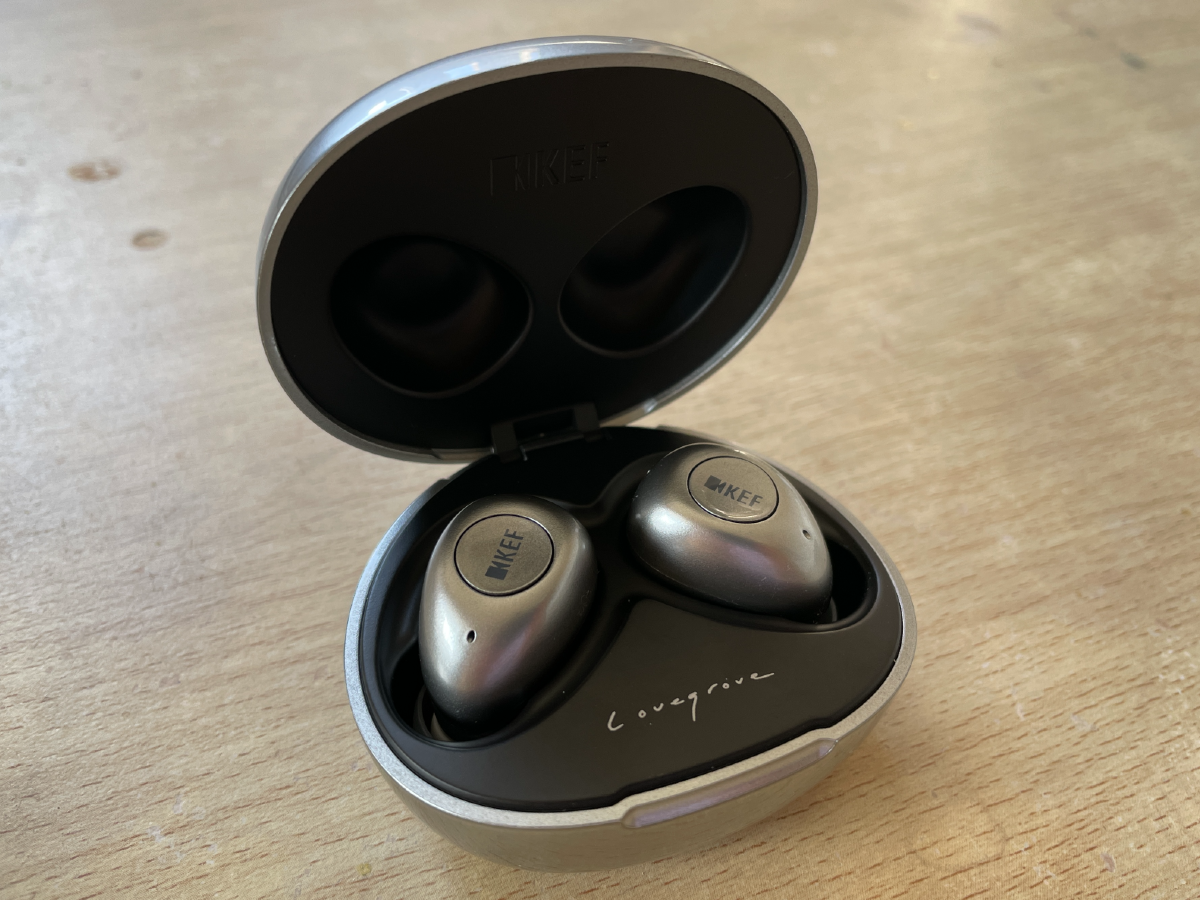 In the world of hi-fi sound quality is king. Nothing else is as important – and that's obvious when you spend any amount of time with KEF's Mu3 stuck in your ears.
While these buds sound absolutely stonking, they're missing some of the extra features that you'll now find on other earphones, some that cost far less (but generally don't sound anywhere near as good).
How much that bothers you will depend on where your priorities lie, but if you share KEF's commitment to audio quality above all else, the Mu3 will be right up your street.
Tech specs
| | |
| --- | --- |
| Drivers | 8.2mm |
| Connectivity | Bluetooth 5.0 |
| Battery | 50mAh (bud), 350mAh (case) |
| Waterproofing | IPX5 |
| Dimensions | 24.5×17.5×26.3mm, 5.8g (bud); 33.5x62x52mm, 46.8g (case) |
Stuff Says…
Lacking in frills but KEF's Mu3 offer plenty of sonic thrills
Good Stuff
Brilliant, lifelike sound
Really nicely built
Responsive controls
Bad Stuff
Chunky case
ANC not hugely effective
Call quality not the best