Leica CL review
The CL dances like a rangefinder, but shoots like a modern CSC...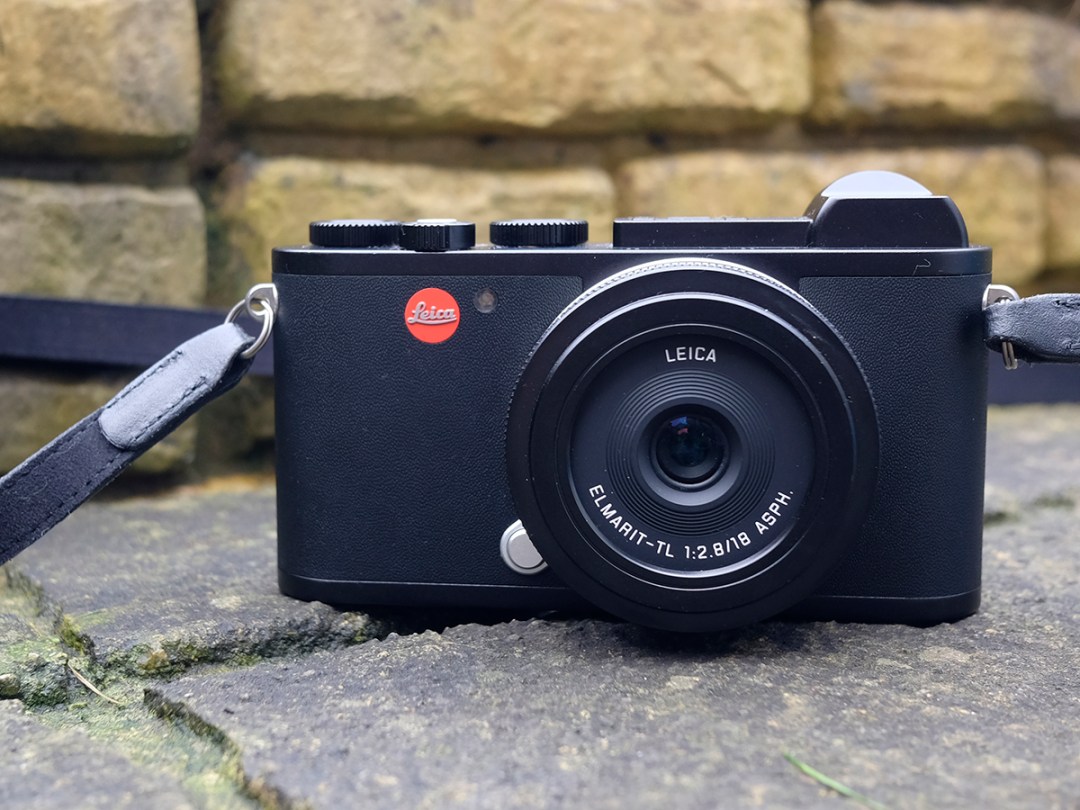 For a company that basically invented the compact camera over a century ago, Leica made a very futuristic snapper with its recent TL2.
That touchscreen marvel felt like the perfect melding of system cam and smartphone, but the lack of a built-in viewfinder also made it feel a bit too stripped down.
Enter the Leica CL. Internally, the two cameras are pretty much identical, but it's how you use the CL which sets it apart from the screen-only set up of the TL2. It adds a few buttons and, crucially, a viewfinder.
There's also the same 24MP APS-C sized sensor, the same Maestro II image processor and the very same lens mount as the TL.
At £2250 body only, this isn't one for the budget conscious, but can it compete with the likes of Sony and Fuji in the upper branches of the compact system camera tree?
Design: simple, classic Leica looks
Nobody can deny that Leica makes absolutely gorgeous cameras. When you think of a classic retro camera, it's probably something Leica-esque that comes to mind.
The CL uses a traditional rangefinder style design, ostensibly meaning that you find the viewfinder on the left, and have an overall "flat" type build when compared to chunkier DSLR type cameras.
If you're a "right eye shooter" (in other words, using your right eye to compose), a rangefinder like this is great for keeping the other eye on the scene unfolding in front of you. If there's a reason why Leicas have long been favoured by street photographers, that's a pretty big one.
I've been using the CL with the also newly announced 18mm f/2.8 pancake lens. With this diminutive optic attached, the CL is barely bigger than a premium compact camera, making it ideal for travelling. With an equivalent focal length of around 27mm, it's ideal as an 'everyday' lens, suitable for various subjects.
The design ethos of the CL2 is that every important element of your photography can be easily and quickly controlled via the buttons and dials on the top of the camera.
There are two dials, with buttons found in their centre – you use these to change aperture, shooting mode, shutter speed, ISO and exposure compensation.
The exact setup can be determined by you, with each shooting mode having default options. If you give the button on the right-hand side a long press, you'll be shown a variety of supplementary options to choose from too.
Also on top of the camera is a small LCD screen which shows you the settings selected. It's a great way to see, from waist level, what you've got selected before lifting the camera to your eye to shoot.
A nifty feature here is that should the camera detect that you're shooting in low light, the small screen will automatically illuminate (you can turn this off if you need to be discreet though).
The back of the CL is quite a departure from the TL2, seeing as there are actually a few buttons to pay attention to. This includes a navigational pad which is used for setting AF point, or moving around menus and the like. There's also a playback button, a customisable function button and a menu button which by default brings up a list of "favourite" settings (which can also be customised).
Just because there are buttons present, doesn't mean the CL's screen isn't touch-sensitive. If you like, you can use it to both set the autofocus point, and fire off the trigger by changing the AF Mode to "Touch AF".
Annoyingly, though, if you do this the navigational buttons become redundant when it comes to setting the focus point – pretty annoying when you decide you also want to use the viewfinder.
Features: rangefinder style without the hassle
Proper rangefinders like Leica's M10 can be a bit of a pain in the proverbial to use. Getting to grips with manual focusing isn't for everybody, no matter how stunning the results might be once you get it right.
Step forward a camera like the CL, which manages to feel very much like an M in styling and substance, but with all the modern advantages of a CSC.
The autofocus is very capable when it comes to locking onto the subject quickly and easily. Tracking focus is a little more limited, but, seeing as I've been using the CL with an 18mm lens, it'd perhaps be fairer to try it with something a little longer – safe to say though, sports and action photographers aren't generally going to be picking up a CL anyway.
Leica is aimed at stills photographers, very definitely, but there's video recording here too – and a little surprisingly, it offers 4K video resolution. Again, this isn't a camera that a budding filmmaker is going to pick up, but being able to create high quality videos spontaneously is always welcome.
The CL's viewfinder is very bright, clear and large – we're getting to the point where even the most die-hard optical enthusiasts are starting to come round to the idea of going electronic – and with cameras like this on the market it's very easy to see why.
Both a mechanical and electronic shutter is available to use with the CL. The electronic shutter facilitates two very handy features – silent shooting, for times when you want to be as quiet as possible, and super fast shutter speeds. Up to 1/25000 is available, which is great when you want to shoot with wide apertures in bright light and not end up overexposing your images. Make sure to switch back to the mechanical shutter if you want to use long shutter speeds though.
Wi-Fi connectivity is included, with an app available for both iOS and Android. With it, you can remotely control the camera, as well as transfer your shots for quick sharing online.
Remotely controlling the camera in this way is a method for getting round the fact that the screen is fixed, and therefore not hugely useful for composing from awkward angles.
Image quality: rich, vibrant colours with bags of detail
It comes as no surprise that image quality from the CL is very, very good indeed – you don't pay over £2k for the red dot alone.
There's a few different film settings, but the standard setting does a good job for the majority of ordinary scenes – if you need extra saturation, pop it into 'Vivid' mode.
Automatic white balance is very good on the whole, but there are times when overcast skies create a more orange-like tint than we'd like. Still, switching to a specific white balance setting soon sorts that problem out.
Detail is very well rendered by the CL's sensor, with the overall impression being excellent. When zooming in at 100%, you can see that very fine detail is resolved particularly well at lower ISOs.
You can confidently use the CL up to ISO 6400 and be sure of a decent print at A4, but ISO 12800 and ISO 25600 are best reserved for when you're desperate to get the shot.
Exposures are well balanced in a variety of different situations. Dialling in some exposure compensation is rarely needed for most ordinary scenes, while switching to spot metering can be beneficial if you're photographing a high contrast subject.
Leica CL verdict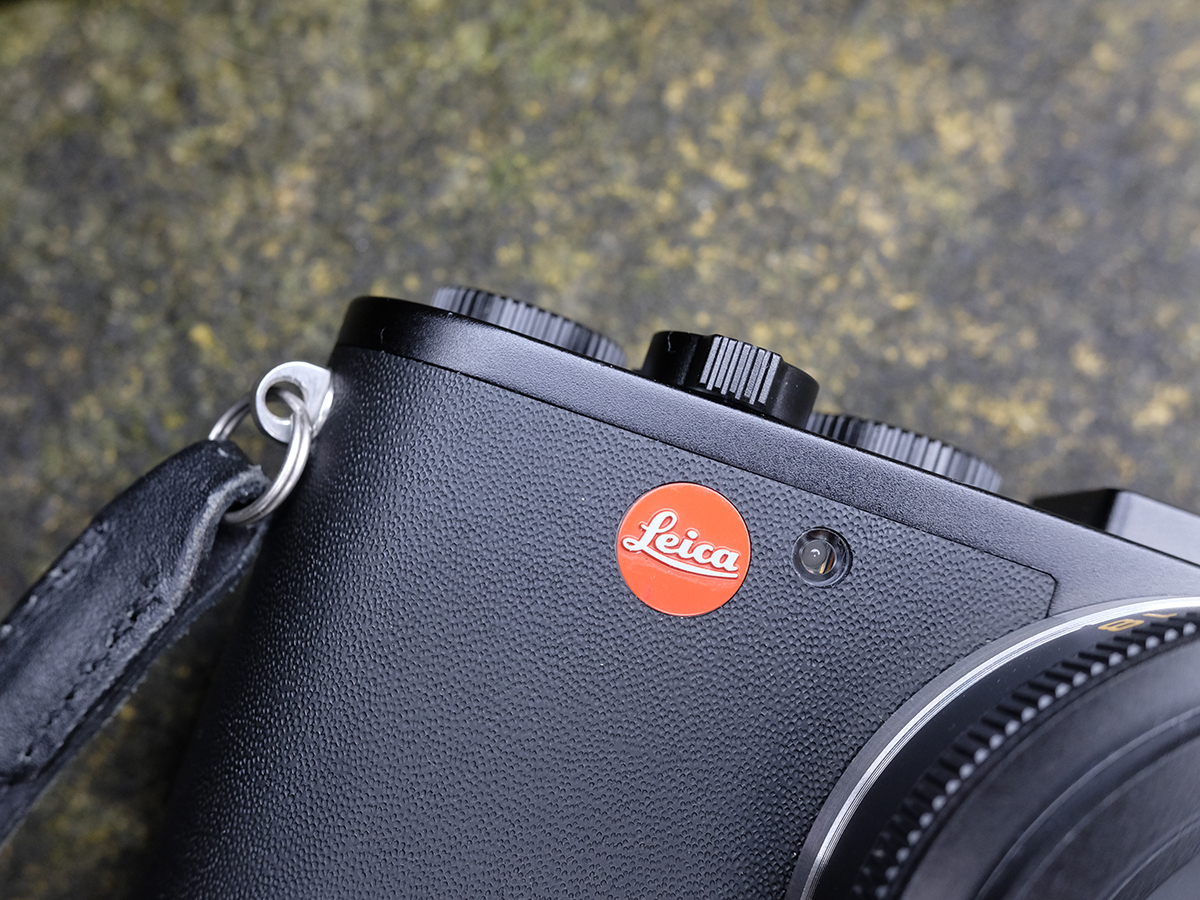 Buying a Leica has always, and probably always will be, more about just taking nice pictures.
That red dot is a status symbol and a connection to a strong heritage of photographers going back 100 years.
For that reason, photographers don't seem to mind paying what might generously be described as 'over the odds' for cameras from the iconic brand.
Whether or not the CL deserves it's very high asking price is questionable, but it's certainly a more affordable route into Leica ownership than plumping for the M10.
One of the best things about the CL is its ease of use. It's an intuitive handling system, with simple buttons and dials readily on hand to choose your key settings, without having to faff about with menus (quick or otherwise).
While image quality is excellent, there are plenty of other cameras out there which also provide great shots – but how you produce them is much more convoluted.
For this reason, the CL is a camera you want to get out there with and use – for some, that'll make it worth the extra investment alone.
That's not to say that the CL is without its drawbacks. A tilting screen would have been useful for composing street type shots even more discreetly, while being able to switch more easily between using the screen to set AF points and using the buttons is a problem that could potentially be fixed with a firmware issue.
You'll still be a reasonably early adopter if you go for a camera like this.
As it stands, there are just seven L mount lenses, but they give you a coverage of 11-135mm and you can also use plenty of other Leica lenses (including M, R and SL) with various mount adapters.
Still, the fact that Leica is continuing to invest in the system suggests it's definitely one that's sticking around.
Stuff Says…
The CL is a pricey street shooter, but that classic red dot means two things: superb image quality and intuitive handling
Good Stuff
Small size and weight
Simple handling
Excellent image quality
Bad Stuff
Painful price tag
Screen is fixed
Touchscreen handling niggles