Leica SL2-S review
What's not to Leica
It feels like a welcome bonus on a Huawei handset, but nobody buys a 'proper' Leica camera without some very careful consideration. Being incredibly well-built and engineered to the highest standards is a given, but you also get the impression each one has been crafted with the luxury of giving little to no thought about the cost.
The SL2-S is pitched as the sister option to Leica's higher resolution SL2 that launched towards the end of 2019. The key difference is a new 24MP BSI-CMOS sensor instead of the SL2's mammoth 47MP one, and with it comes a slightly more wallet-friendly price.
Whether it's an entry into L-mount lenses, or you simply don't want the headache of dealing with enormous file sizes, the SL2-2 is a tempting proposition, and with the latest firmware updates it gives the SL2 a run for itsmoney on video and light sensitivity too.
Bringing a new meaning to 'neighbourhood watch' we spent a week swinging this hunk around our neck on daily lockdown walks to see if it's worth the money.
Build and design: Dial back
Made in Germany, as it proudly states underneath the camera, and constructed out of a solid block of metal, it's seriously chunky and a weighty 931g. It feels like a pro DSLR as opposed to a full-frame mirrorless such as the Canon EOS RP. It's a pinch heavier than its larger-sensored sibling, the Lecia SL2 and has an IP54 waterproof rating so should survive a UK January.
It's angular and imposing in looks, with a straight-edged aesthetic and the Leica branding is engraved in black above the lens on the pentaprism, which distinguishes it from the SL2 which carries white branding. We prefer the more subtle branding, and there's still that eye-catching iconic red dot if anyone was under any assumption it was not a Leica.
The lovely textured grip means it would be almost possible to hold it one-handed were it not for the heavy L-mount lenses. That same mesh-like texture runs across the entire body of the camera which is incredibly handsome.
All three buttons on the camera are devoid of any markings or labelling which is a little intimidating, but adds to a stylish minimalism you wouldn't find from the likes of Canon or Panasonic. There's no mode dial, so you have to press the rear dial inwards to switch between modes. The shutter button makes a very pleasing sound when taking shots.
Once you get used to the mode dial, it's no problem and cameras like the Canon EOS R opt for a similar set-up. There's a joystick too which is a huge asset for any mirrorless camera, however it's abit of a stretch and smaller hands will struggle.
The dedicated menu systems for either video or stills is a boon as you can toggle between the two without having to tweak the settings, it's a huge time-saver. The LCD touchscreen is big, bright and easy to operate, but many will be disappointed that it's fixed to the camera, leaving you with very little flexibility.
You'll find a top plate too which displays useful camera settings and is visible at all viewing angles.The OLED electronic viewfinder is a real treat and the inviting circular rubber eyecup marks a friendly contrast to the front body. There's a diopter correction dial too whichis reasonably stiff so it's difficult to knock it out of whack by accident. With magnification of 0.78x and the 5.76 million-dot resolution, it's one of the best EVF we've used and tantamount to looking through an optical viewfinder.
Throw in a 3.5mm mic socket, HDMI port and USB type-C port for charging, plus twoSD card slots and that's a pretty well-specced, albeit massive mirrorless camera.
Performance: Time to focus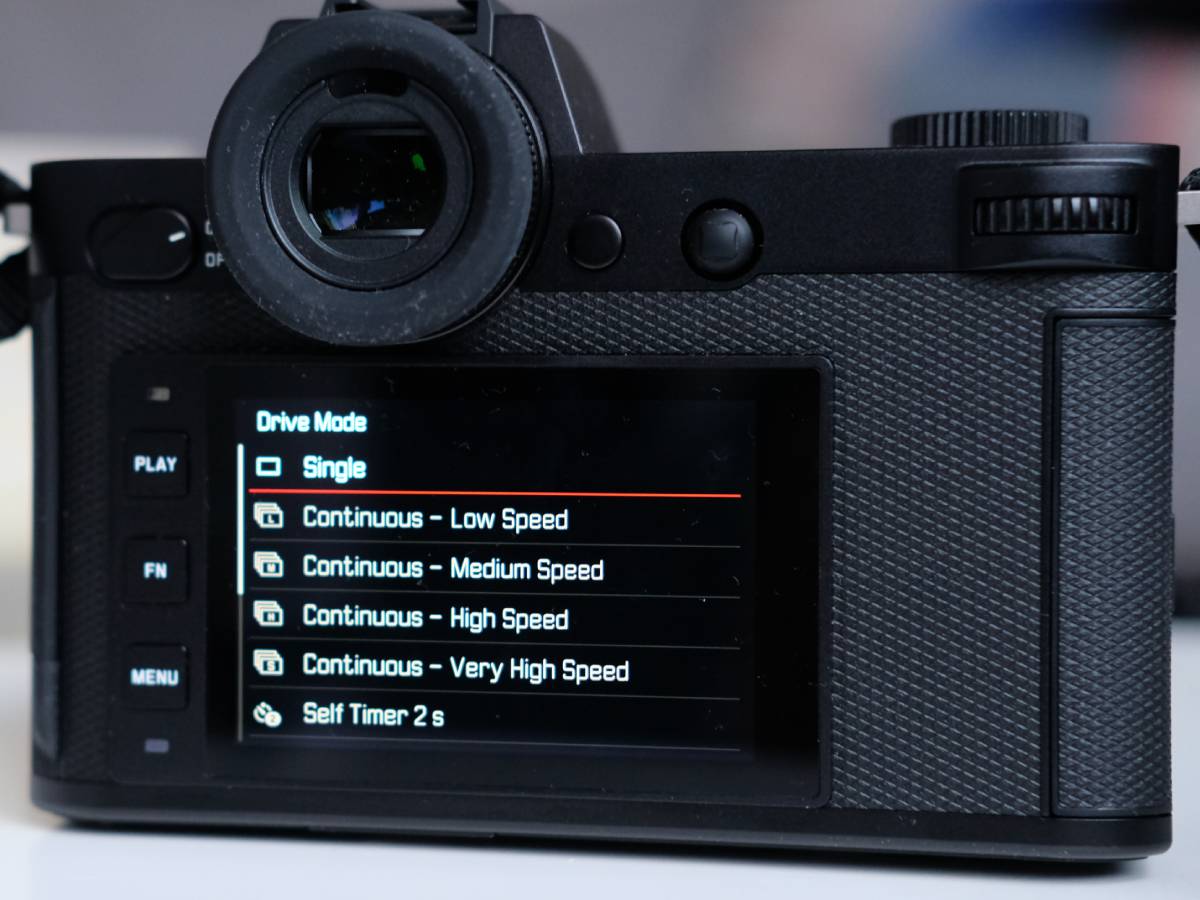 At the heart of this beast is a backside-illuminated 24MP sensor, as opposed to the 47.3MP sensor found in the SL2. This allows for more speed and we like speed.
Capture up to 25 frames per second with its electronic shutter and the newly-designed backside-illuminated sensor, which is a first for Leica, makes for improved low-light performance.
Shooting DNGs, the SL2-S features in-body stabilization up to 5.5 stops and if you're put off by the lesser resolution, in multi-shot mode it's able to capture 96MP stills.
General shooting was a joy at all times of day, with really natural colour reproduction,excellent detail and the viewfinder is exceptional. Dynamic range impresses too, but getting to grips with the blank dials was a learning curve and at times frustrating.
Focusing was a touch troublesome too, owing to the awkward Leica focusing system, which isn't as effective as the phase detection autofocus we know and love from companies like Fujifilm. It's fine for still images and locks onto the subject quickly, but things get trickier if the subject is moving. Drop down to 6fps to get continuous focus which is fine with a tripod and with the right light, but not so versatile.
Eye and face tracking see a big improvement with the latest firmware update. The Leica SL-2 is truly an all-rounder and offers impressive video specs. Capture 4K10-bit at 60p internally, full-frame capture is available if you reduce to 29.97p and you can keep on rolling until you've filled up both SD cards, since there's no recording limit for any Peter Jackson wannabees out there.
It supports V-Log and HLG, offers wind noise reduction, time code and basically anything an aspiring filmmaker might want. And it does all this without overheating – we don't mind it's chunky form so much now. Crucially it also manages in-body stabilisation which is game changing for video. Leica promises around 510 shots still from fully charged and we reckon that's accurate, despite not quite being able to wrack up enough shots to fully find out. And it'll take just over 2 hours to charge it to full.
Leica SL2-S verdict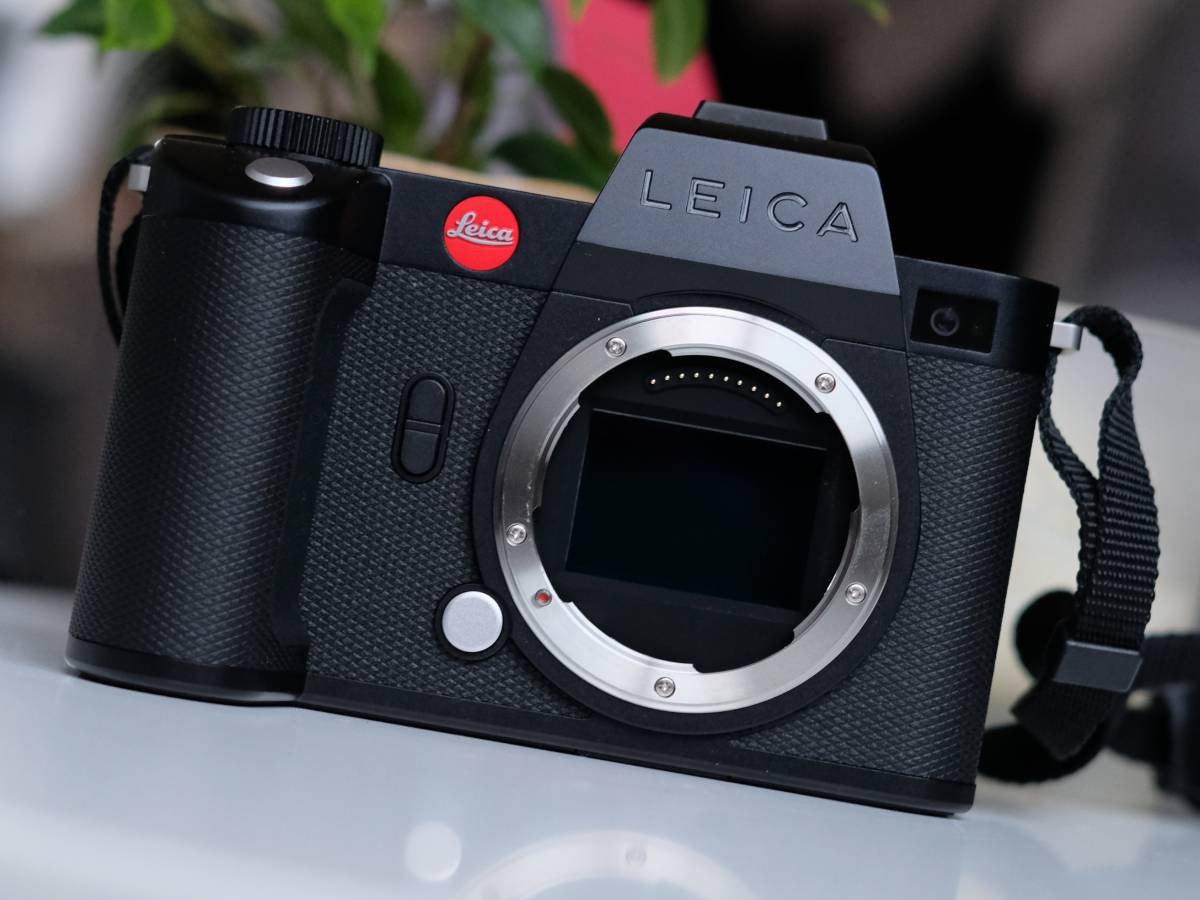 In some ways the Leica SL2-S beats its brother when it comes to video specs and speed and justifies that a more modest resolution can be an advantage. Unless you need to print billboard posters or need that swathes of detail, we'd opt for the SL2-S over the SL2 for £1325 cheaper.
But one thing is certain – those in the market for a Leica aren't penny-pinching as there are a plethora of cheaper models out there which offer just as much in terms ofimage quality and more flexibility – but only Leica offers that signature styling
Stuff Says…
A stunningly built camera, but with a few foibles we just can't look past
Good Stuff
Minimalist styling
Excellent image quality
Good for stills and video
Bad Stuff
Expensive
Heavy
Occasional issues focusing