Leica TL review
Does the all-metal mirrorless wonder perform as well as it looks?
Everybody and his uncle is making compact system cameras these days, but Leica – despite its traditionalist reputation – has embraced the idea more heartily than most.
The TL is already Leica's third foray into the CSC world, following on from the T (which the TL replaces) and the full-frame SL. And it's a radical departure from the dial-heavy rangefinder cameras with which Leica made its name, sporting a sleek body largely bereft of controls.
The TL also sports a price tag that puts it firmly in the same league as the Fujifilm X-T2, currently our top-rated CSC and the camera to beat in this category. So, does Leica's bold design gambit pay off? Read on and find out.
Polished in every sense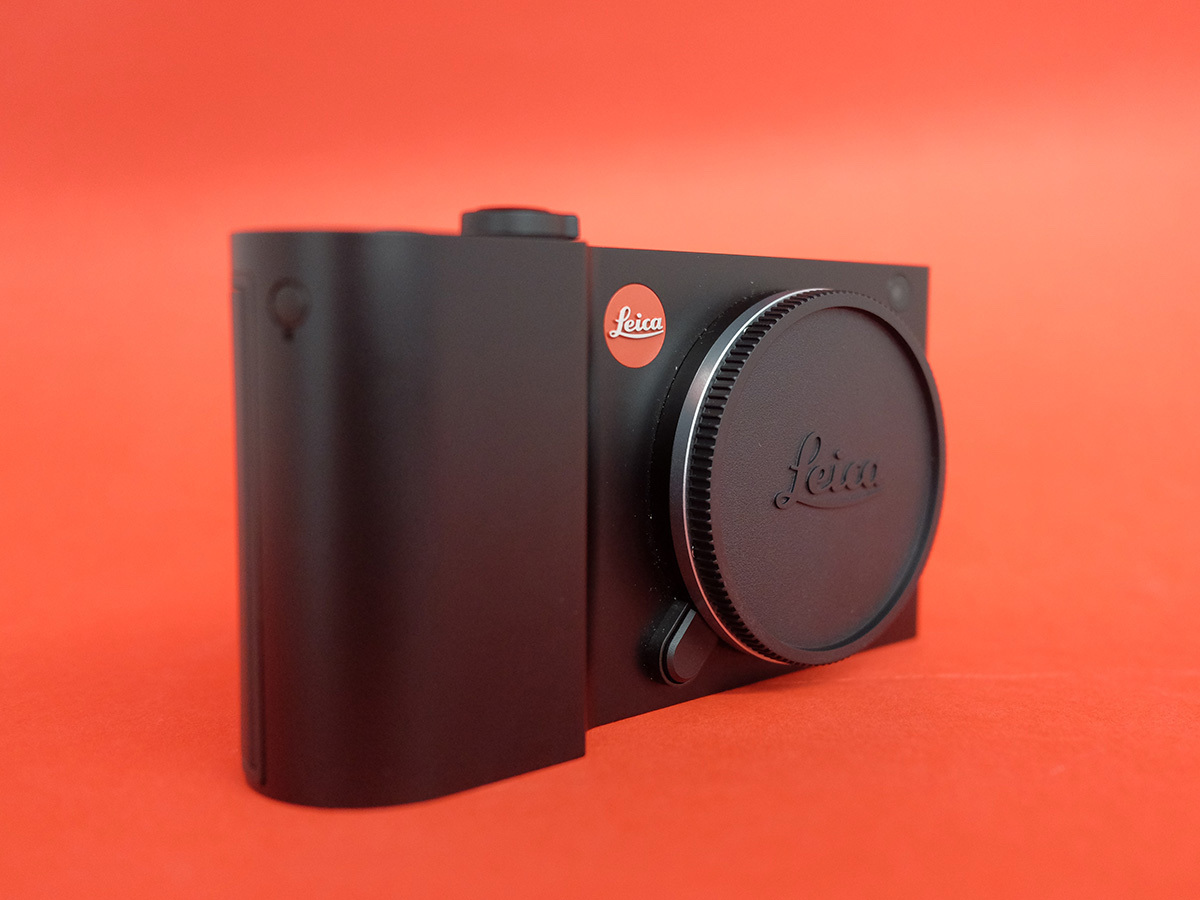 Milled from a single block of aluminium and polished for 45 minutes by a real live human being, the TL is a beautiful object that feels pleasingly weighty in your hand.
While there's a small bump on the right to aid grip, it's a sleek and slim body: thinner than many CSC rivals, but still a little too large to pocket with a lens attached.
There's no electronic viewfinder, which is a disappointment – EVFs help composition in situations where looking at the screen isn't easy or preferable. Leica does offer the Visoflex (Typ 020) EVF as an optional extra that slots into the hot shoe, but it'll set you back an extra £400. Oof.
Touch, don't twiddle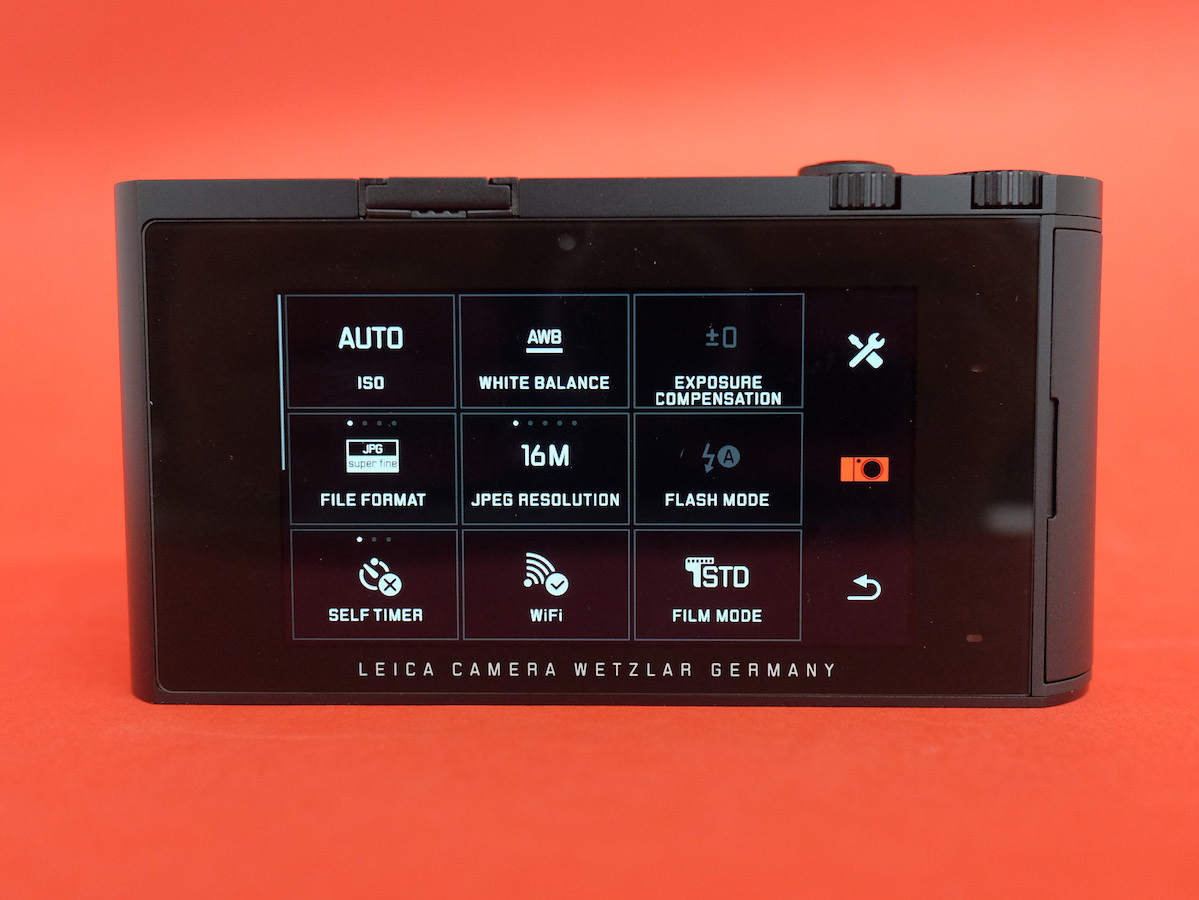 While the 3.7in screen doesn't tilt or flip, it's noteworthy for another reason: touch sensitivity. Leica has built the whole TL user experience around touch controls, with a tap of the screen's camera icon bringing up a customisable grid of settings.
Rather than press buttons or twist dials, you prod icons to tweak the exposure compensation, white balance or ISO – even to select whether you're shooting in aperture, program, shutter, scene or manual mode. It's a ballsy design move that sets the TL apart from many of its button-bristling CSC rivals, but I'm not convinced it really works: there's a lack of tactility compared to physical controls and it means you can't use the TL with gloves on. Unless they're those special gloves that work with touchscreens.
That said, I didn't have any major problems using the TL and making the odd on-screen adjustment while shooting in my favoured aperture priority mode. I suspect shooters who prefer to shoot fully manually might find the touch controls more frustrating, and would be much happier with the controls offered by similarly priced rivals like the Olympus OM-D EM1 Mk II, Sony A7 II or Fujifilm X-T2.
Another unusual (but welcome) design choice? There's 32GB of internal storage space, in addition to the usual SD card slot.
Not quite top of its class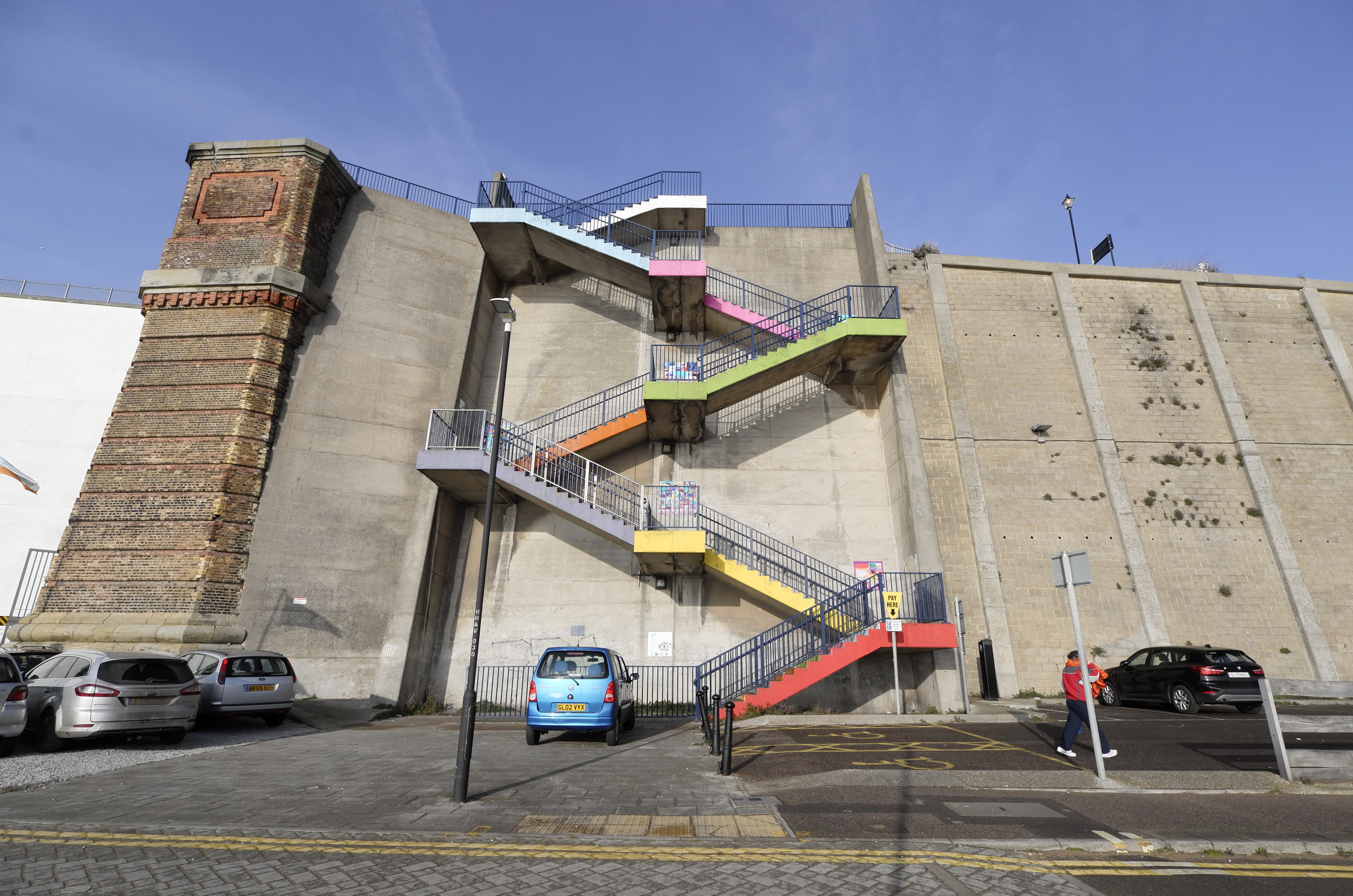 Photo quality lives up to Leica's lofty reputation, with the TL's stills looking gloriously rich and sharp in good lighting. The 16MP APS-C sensor produces beautiful images, particularly at low ISO settings, with the natural colours and punchy contrast that Leica's famous for – it's particularly adept at producing striking black and white images.
At higher ISOs (around 2500) noise starts to creep in, but the camera's electronic brain does a fine job of mitigating its effects by transforming it into fetching, almost film-like, grain. Of course, you can also shoot in RAW format, should you feel like you can do a better processing job yourself.
But while it's a fine performer, it's not the best of the recent crop of CSC releases, and imaging purists will be happier with the quality of the Fujifilm X-T2 or the full-frame Sony A7 range – especially if they're interested in low light work, or capturing great video as well as stills.
The TL doesn't jive with 4K footage at all – 1080p and 720p 30fps are the only video resolution choices, both limited to 30fps, and while the footage looks decent, it's clear from the limited options that Leica doesn't treat video very seriously; it's best viewed a bonus feature here, nothing more.
The TL's autofocus is also fairly sluggish compared to rivals, often hunting to find a lock – particularly in lower light situations.
What about the lenses?
The TL mount system is new, and currently features just six lenses: three zooms and three primes.
They're Leica lenses, so they're all excellent (and priced accordingly), but it's a small well to draw from compared with other CSC lens systems.
However, also SL lenses are fully compatible with the TL, and with adapters you can attach glass from Leica's legendary R and M series cameras, boosting the count by dozens – albeit while losing autofocus at the same time.
Leica TL verdict
The TL may be one of Leica's more affordable cameras, but it's competing with other manufacturers' models that offer a lot more for a lot less. If you're hunting for the best specs and performance for your dollar, you'd be much better off with a Fujifilm, Sony, Olympus or Panasonic mirrorless camera.
But if we put heart before head for a moment, it's hard to ignore the TL's stylishness – both the physical design and the touchscreen UI are decidedly high-concept, even if the latter doesn't quite hit the usability mark I'd like it to.
This is an appealing camera, and won't disappoint anyone who buys it as long as they do so with the understanding that it isn't the best all-round performer for its price.
Tech specs
| | |
| --- | --- |
| Lens system | Leice L bayonet |
| Sensor | 16MP APS-C CMOS |
| ISO range | 100-12500 |
| Max shooting speed | 5fps |
| Video modes | 1080p/720p at 30fps |
| Connectivity | Micro USB 2.0, Wi-Fi |
| Battery life | Approx 400 images |
| Dimensions | 134x69x33mm/384g |
Stuff Says…
Beautiful design and solid performance, but rivals offer better bang for your buck
Good Stuff
Eye-catching minimalist style
Solid build quality
Punchy photos
Bad Stuff
Too reliant on touchscreen control
Doesn't take video seriously
No viewfinder