Lenovo Moto G4 review
The king of budget smartphones returns, but can it still trump the cut-price competition?
We're bored of recommending the Moto G. It feels like we've been doing so for years because, well, we have. You don't come across as much of a phone expert when you blab on about the same phone to everyone, for ever.
The Moto G4 seemed like a good place for Motorola to jump the shark. Motorola has been bought by Lenovo, the phone's way bigger and the design substantially altered.
Don't wait for the drum roll, though, because the Moto G4 is still infuriatingly value-packed. It's a brilliant phone, and an easy pick for anyone looking to spend under £200. As long as you don't want a tiny mobile, anyway.
The big and beautiful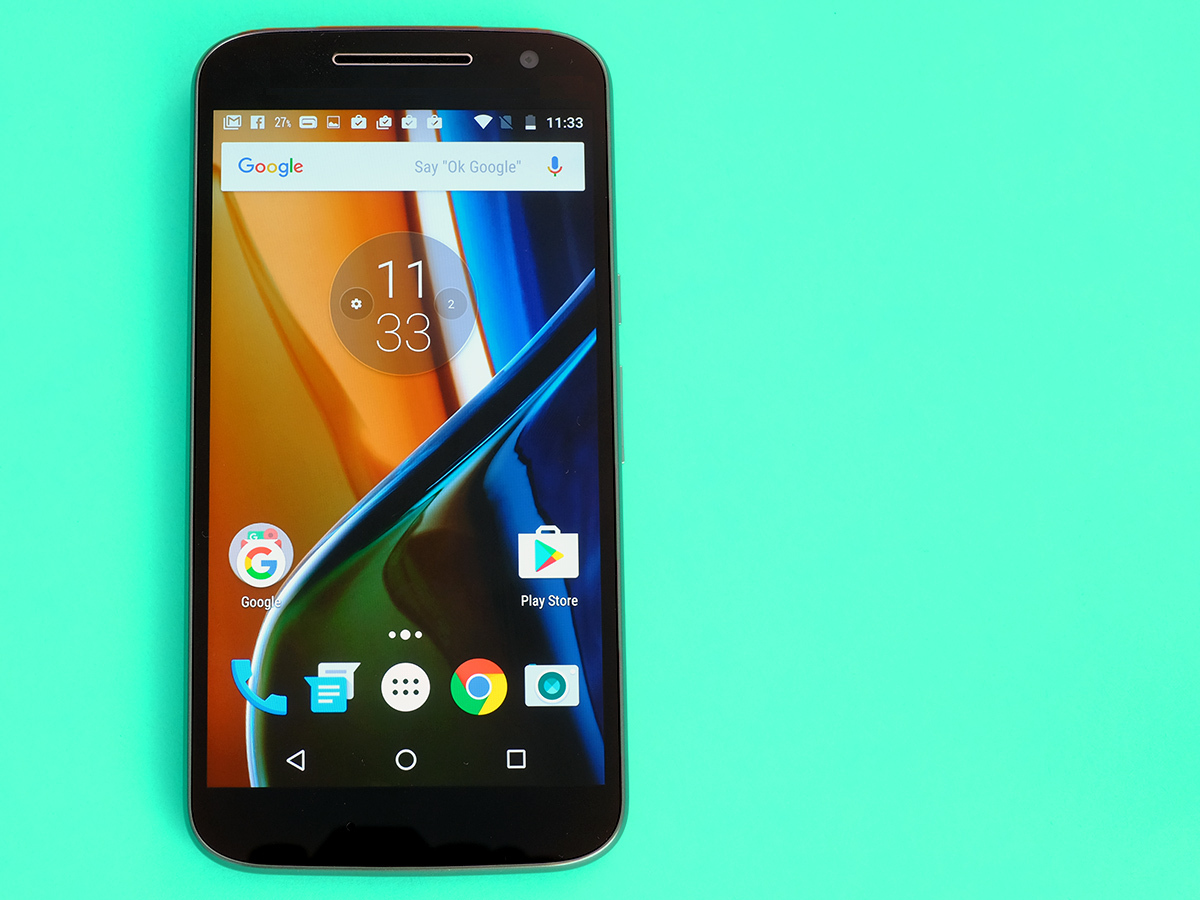 The Moto G phones' designs have always come across better in person than they do on paper. They're all pretty thick, chunky things, but their palm-hugging curves make that a non-issue.
Motorola couldn't afford to try the same trick here though. Thanks to its 5.5in screen the Moto G4 is a flat-out big phone. To compensate, the classic Moto curve on the rear has been flattened, making the phone 9.8mm thick rather than 11.6mm. It's no waif, but if it hadn't trimmed down it'd feel like holding a baby hippo. Sort of.
Design standards have been tweaked too. It's not made of aluminium and unicorn tears, but there's now a metal-effect trim around the camera and the style of the back cover has been switched from pretty plain plastic to a plastic with a cross-hatched rubberised texture. Like chocolate with salt in it, not everyone's going to like it from the off, but most will in the end.
That said, there's one bit I'm not 100 percent sure about: the fake bling. The 'metal' band around the sides of the G4 is actually plastic. In the old Moto G the plastic bits looked like plastic and the metal bits like metal. I liked that. But it does look a bit better.
Super-size your meal deal?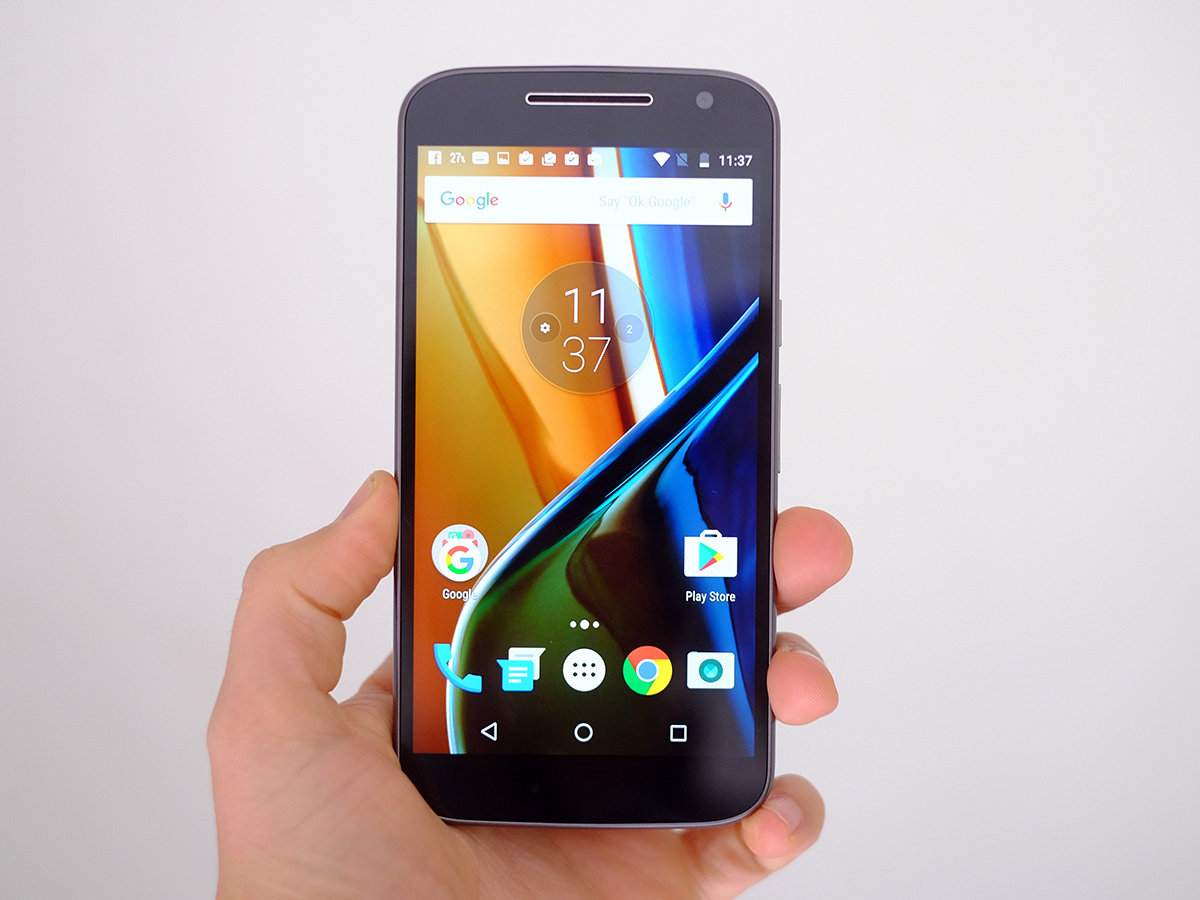 Spend an extra £60 and you can get a Plus version of the G4 with a bunch of extras including a fingerprint scanner. It's a terrific-value upgrade, but the scanner has all the grace of a diamante cufflink. The white version looks a bit better, but in person I prefer the clean and simple style of the normal Moto G4.
How much storage you get is up to you. The £169 edition has 16GB, which would do me just fine given there's also a microSD slot under the hood. Pay £30 extra and you can get the 32GB version. Like every Moto G to date, there's no NFC and therefore Android Pay isn't supported. When it lets the phone duck down to £169, I'm not complaining.
Aside from having much better colour customisation than any Moto G to date, this seems like a 'different' design rather than one that's flat-out better than the Moto Gs of old. It's more of a pocket and palm botherer, and its water resistance is worse.
The last Moto G was waterproof, this one is only splash-proof. There are no rubber seals on the back panel. It seems like a pretty normal phone design, but one with a microUSB port that won't make the lithium ion cell explode in a firework display of battery acid as soon as it touches water (yes, I know that wouldn't really happen even with a phone bought from a market stall).
If you prefer the older, smaller Moto design, watch out for Moto G (2015) shaped bargains. While Motorola also makes a new dinky brother, the 5in Moto G Play, its camera isn't as good as that of its daddy.
Half-inch hero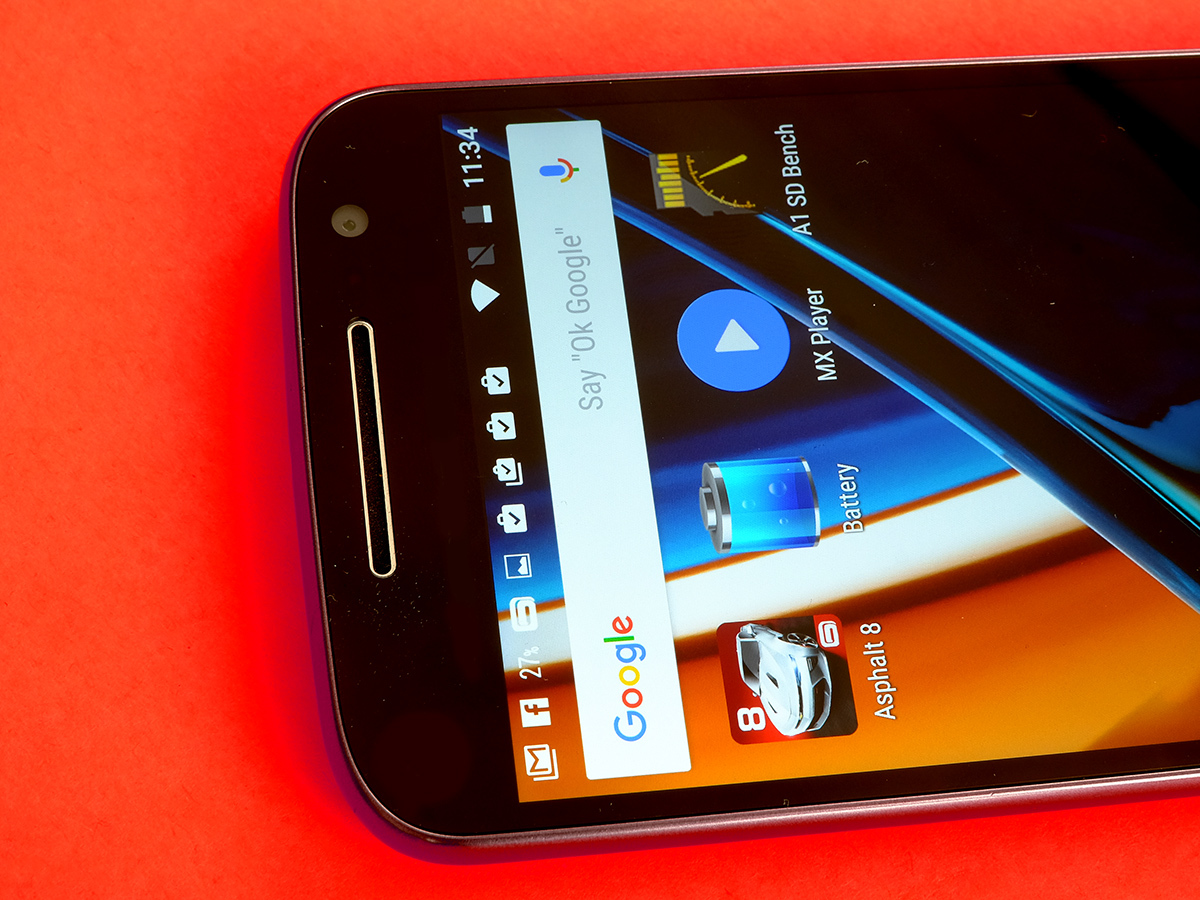 The change that really matters with the Moto G4 is the screen. This is the first Moto G to break the 5in barrier, using a giant 5.5in screen. Motorola isn't the first company to make a big phone this cheap, Vodafone did it last year with the solid-gold-bargain Smart Ultra. However, the Moto G4's screen is miles better. Sorry, Vodafone.
The important difference is colour. There's no sense this is a cheapo budget display, with well-saturated but natural-looking colours leaving you missing out on very little compared to the displays of £500-plus phones.
It has a 1080p panel rather than a show-off QHD one like the Note 5 or LG G5, but this is still a dead sharp screen of 401ppi. It's the same spec as the iPhone 6s Plus, remember. Viewing angles are great, and the black level is decent, netting you good contrast.
While I've been a fan of the Moto G series since it began, I didn't look too deeply into this phone's price until after it arrived, and was honestly surprised to see the Moto G4 sells for the same price as the Moto G (2015) after seeing this screen.
This is just about the perfect phone for gamers on a budget and people who like to watch Netflix or dodgily-downloaded videos on their phones. The screen's real big, and really quite good.
It also uses the Motorola ace card: Glance display. This makes the clock pop-up subtly when you pick up the phone in standby, and phases notifications in and out like a sort of mobile phone lighthouse when the phone's not in use. I find the clock function dead useful. And yes, if you think this sounds like the most annoying thing since Fred: The Movie, you can switch it off.
Attention: No peeing in the Android pool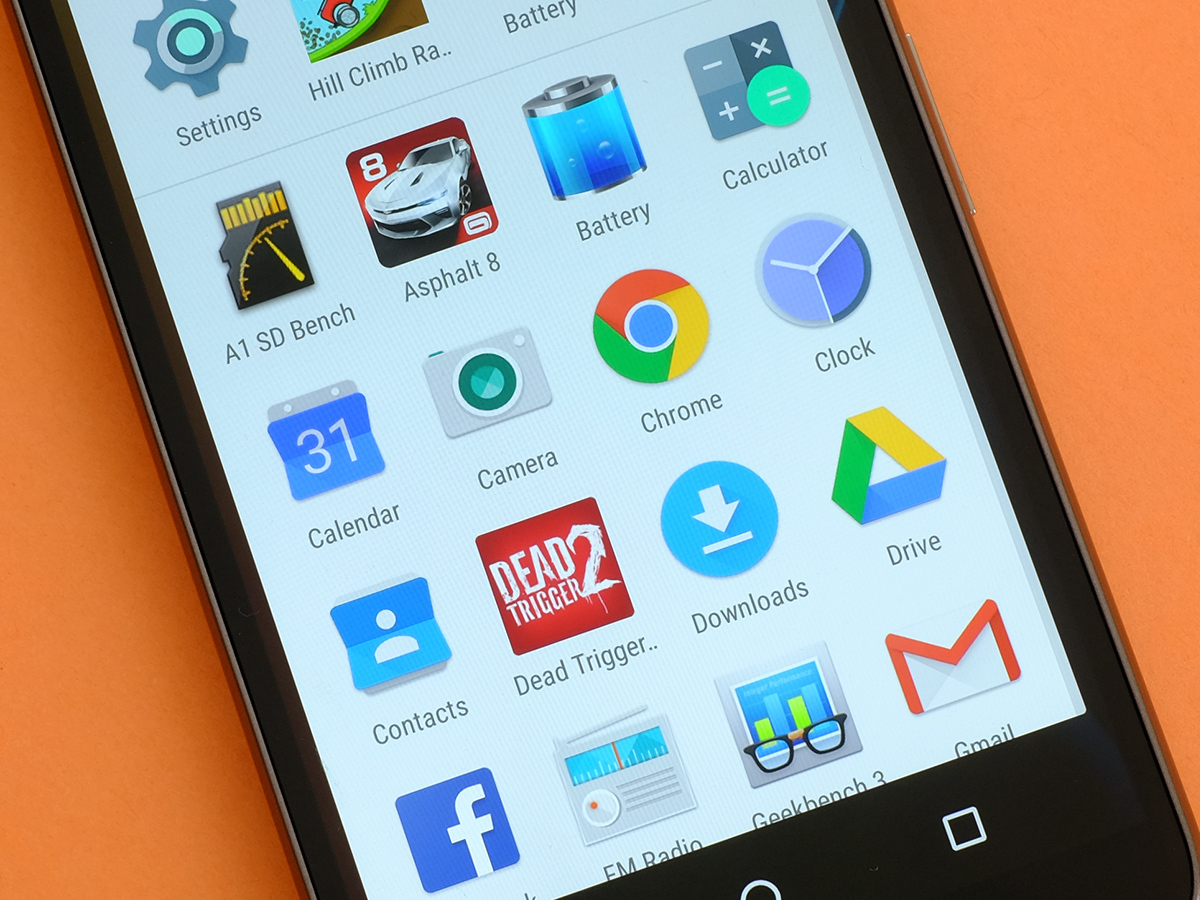 The much-loved Moto approach to Android hasn't changed either. You get Android 6.0.1 in the purest form you'll find it outside of a Nexus phone. The look and feel haven't been fiddled with. It's a delight.
Motorola has compressed its contributions down into a single app, called Moto. This lets you fiddle with the Glance screen feature and choose which gestures to use. You can give the phone a quick Mr Miagi double karate chop to turn on the torch, for example.
As with almost all Moto Gs to date, the G4's performance is slick and smooth. There was a brief dark period for Moto Gs where the 1GB models started performing like dogs thanks to Android 5.0 Lollipop, but we're back up to speed.
Using the phone side-by-side with the Samsung Galaxy S7, apps take a little longer to load, but it's a small sacrifice when you're saving £400 in the bargain. The Moto G4 uses the spec it needs for this sort of experience: no more, no less.
Speedy enough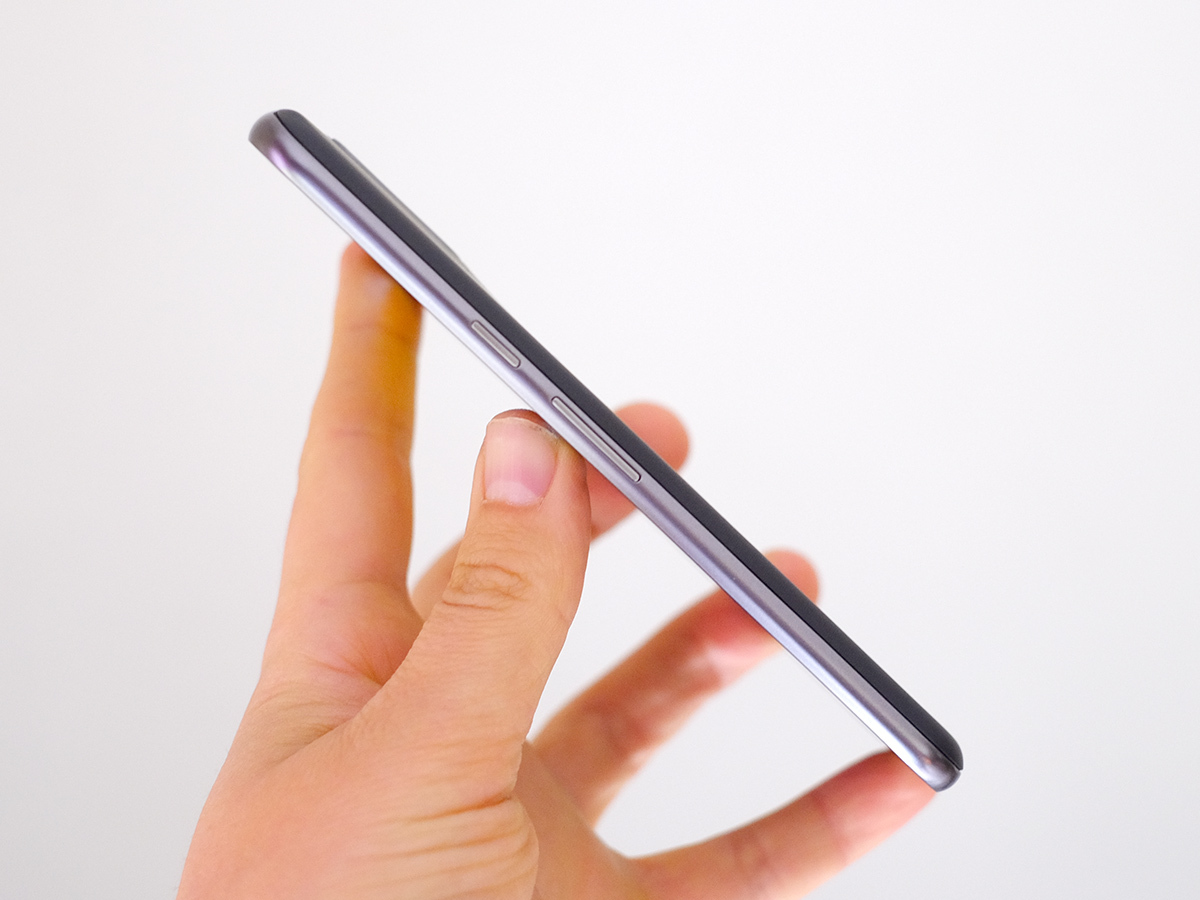 The phone has a Snapdragon 617 CPU, a lower-mid range octa-core processor that's not too far off two of the Moto G 2015's Snapdragon 410 CPUs sellotaped together. It has the extra juice needed to make a 1080p work like a dream, but doesn't have the graphics grunt of some other mid-range chipsets.