Lenovo Moto G5 review
Another bid for the budget smarthrone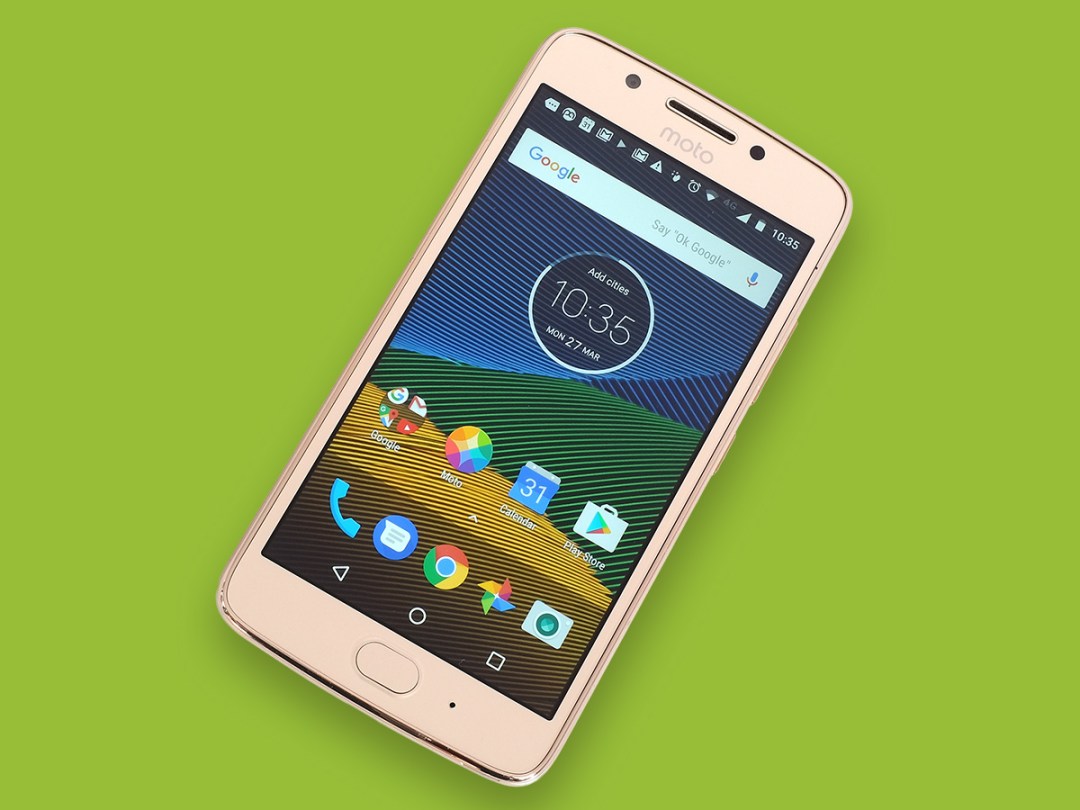 For four years, the Moto G has been the easiest-to-recommend phone for friends with little cash to splash. Good news: the Moto G5 is still pretty much a budget champ.
It's a great phone for the price, especially now mid-range heroes like the OnePlus 3T are so much pricier. Gotta love that terrible exchange rate.
The question isn't so much whether you should buy a Moto G5: that's an easy one. Sure. Whether it's better than the Moto G4, though? That's a bit trickier.
Moto G5 Design: Fifth verse, different from the first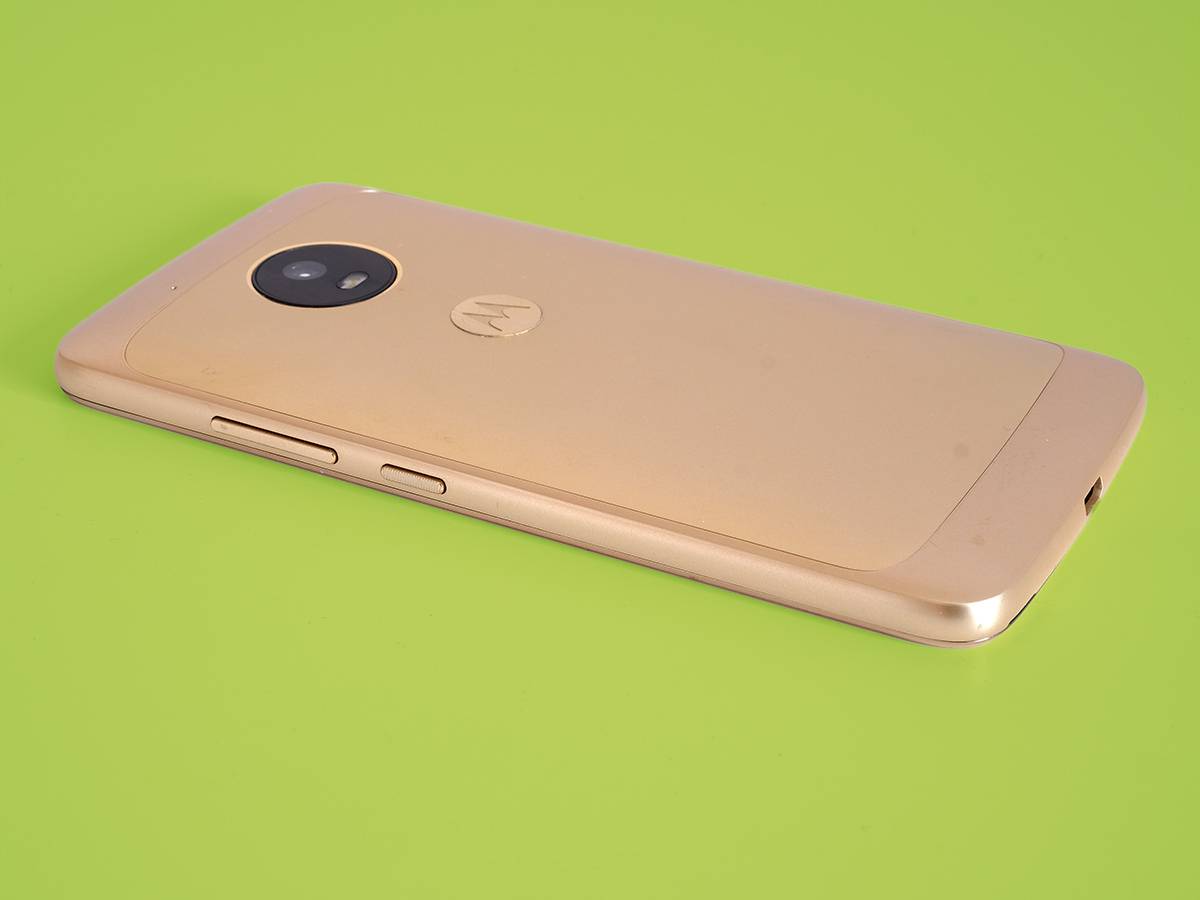 Ever since the early days of the Moto G, the series was perhaps a bit plain, but never had the embarrassing quirky bits of some other budget phones.
This time around, Lenovo has tried to amp up the design of the Moto G5 a bit.
The Moto G4 had metal at its sides with a plastic plate on its back, the Moto G5 inverts this. It's really mostly plastic, but tricks you into thinking it's mostly-metal by slipping a thin sheet of aluminium into the rear. You can pull the whole back off to see what's really going on. It's a plastic coat with a metal panel.
In one very superficial way, the Moto G5 sells the series out, by 'faking it'. I've been using the gold version and the shiny edging around the screen wants to be metal, but isn't. This phone is desperate to seem more expensive than the Moto G4, but some of its tactics are cheap. It's like an old Samsung. But, to be fair, it's a style Samsung used to use in its old flagships.
The look is bezel-heavy too, meaning the G5 is 3mm wider than the Galaxy S7 even though it has a slightly smaller screen.
Moto G5: Any side orders?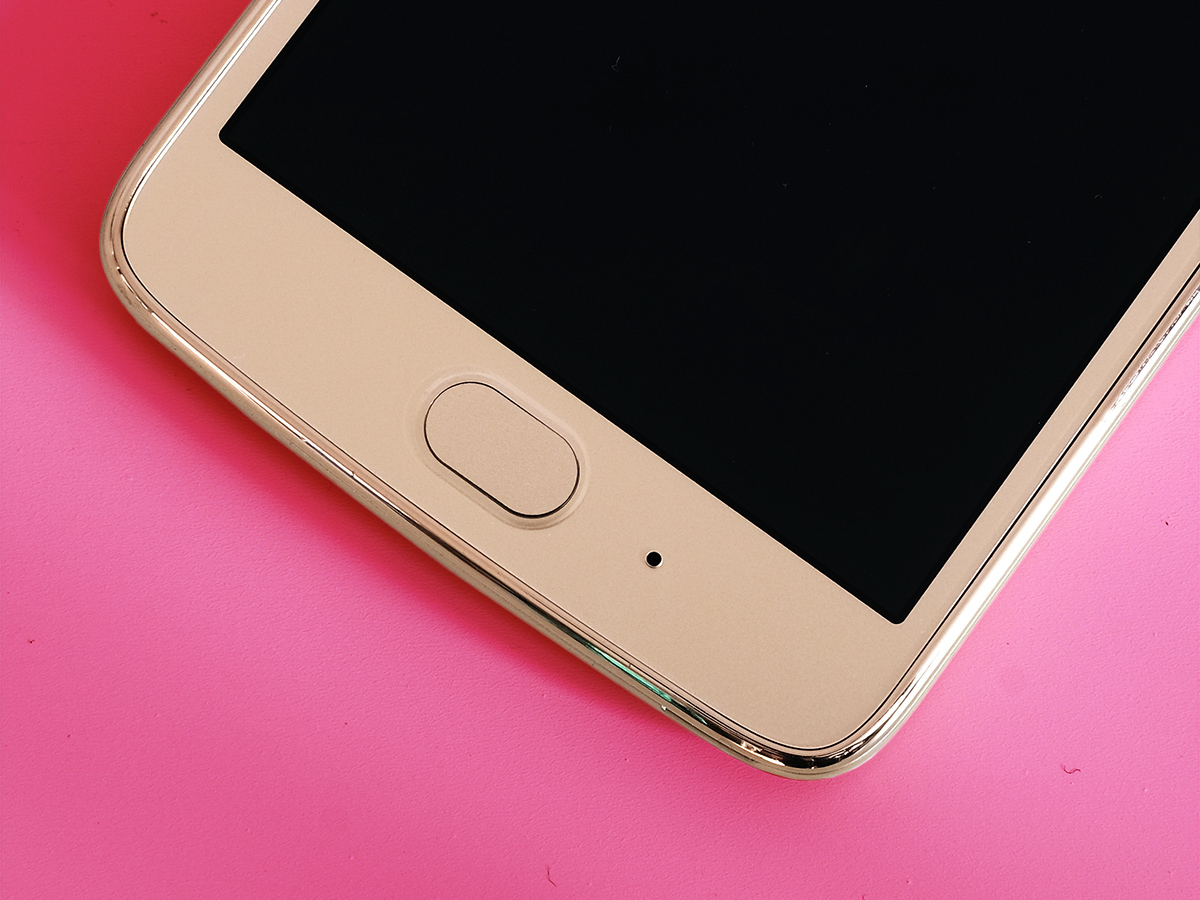 All you really need to take from all this Moto G5-bashing is that it doesn't look quite like a £500 phone. And it isn't an all-metal phone either, despite what the person in the phone shop might tell you.
There are some nice elements, though. The lines between the metal and plastic on the back, and the big black glass circle holding the camera, look more deliberate than most 'fashion choices' bunged into a Moto G to date.
The Moto G5's finger scanner is also far prettier than the Moto G4 Plus's. It's not a clicky button, just a pad, and just takes the phone in and out of standby rather than acting as a Home button. That's left for the on-screen soft keys.
Lenovo's Moto G5 Plus uses the pad for navigation, but the G5 doesn't.
There's no NFC, but you get solid set of features for £170, and the Moto G5 is splash-proof too. You'd never guess given you see the prongs of the SIM and microSD slots when you take off the non-rubber-sealed back, but it's nano-coated, which is a bit like putting an ultra-thin layer of cling-film over the thing.
Moto G5 display: Small screens are in
So far I've criticised the Moto G5 for being a bit tacky in parts and a bit bigger than you might hope, but it's still way smaller than the Moto G4. It has a much smaller screen, after all.
The Moto G5's is 5in across, whereas the Moto G4 has a 5.5in screen. They're in completely different categories.
As ever in this series, display quality is great for the price. You get a 1080p screen, which delivers fantastic sharpness.
Colour and contrast aren't quite at the level of the Samsung Galaxy A5, but when the Moto G5 is less than half the price, we'll take it. Colours do look fairly natural, reasonably well-saturated, and there's a toggle in the Settings menu that lets you flick between a normal and slightly more saturated look. The vivid mode looks fairly close to the display of a much more expensive phone.
The Moto G5 is a reminder that, in a world where no Android you'd see advertised on a bus seems to have a screen as small as this, a 5in display is enough for anything. Even console-style games or film-watching feel comfy.
There's just one speaker on the Moto G5, by the earpiece on the front. Like the Moto G4's it's not a standard-setter for sound quality and does struggle with ambient noise — I had to put to closer to my ear to carry on listening to a podcast while making a brew. But the sound quality isn't grating, or distorted at top volume. Once again: pretty much like the Moto G4.
Moto G5 software: Don't mess with Android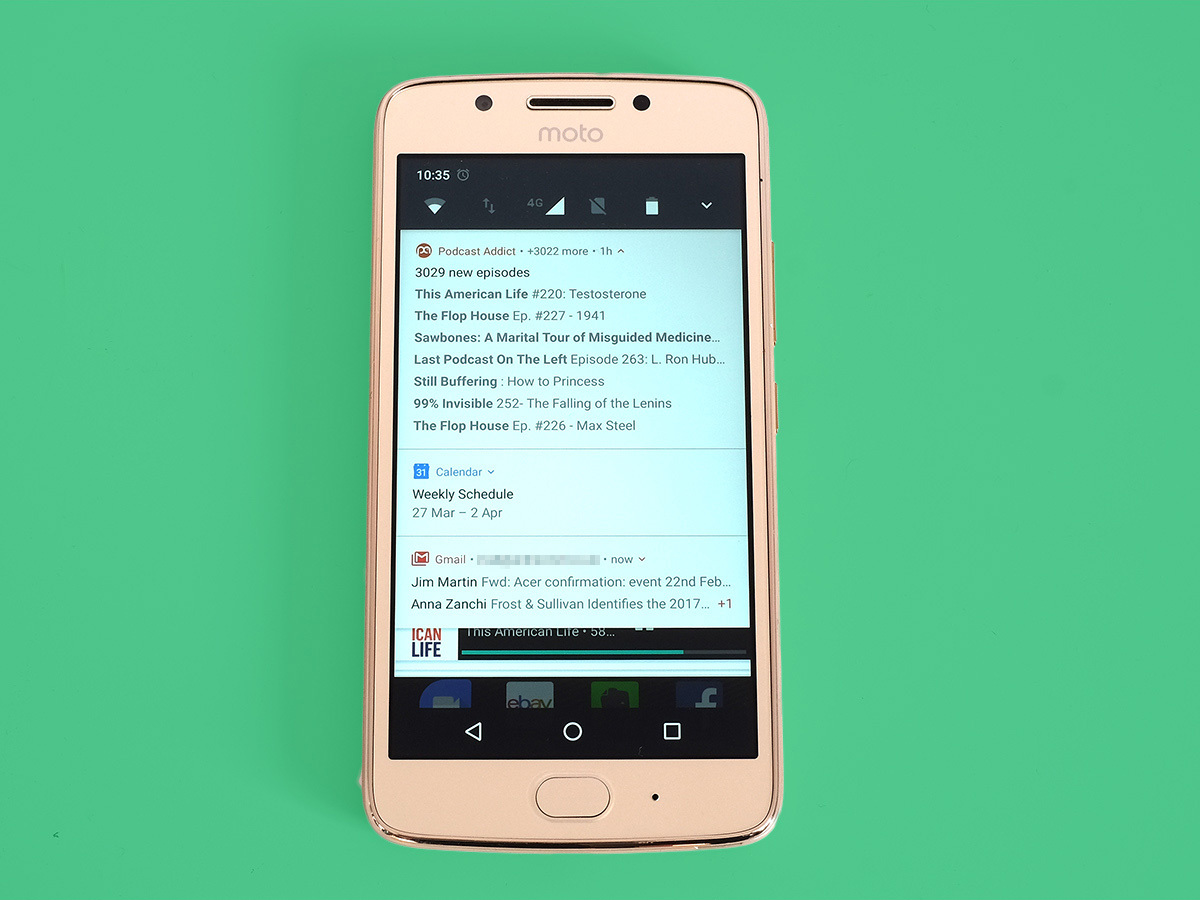 Lenovo hasn't messed with the software style either. The Moto G5 runs more-or-less pure Android, with just a few Moto tweaks.
There's the active display, which shows you the time, battery life and any notifications icons when you pick up the phone in standby. The idea is you can see what's up without actually waking it up fully. It'll also phase in and out when a message comes in.
There are some Moto-staple gestures too. A couple of quick karate chop flicks toggle the torch, and a sharp turn of the phone in your hand zaps right to the camera from standby. As usual, you can toggle all of these features in the Moto app.
Turn these off and the Moto G5 feels almost like a completely vanilla Android phone. It runs Android 7.0, so you get the new notifications system and apps menu.
How are they different? You can now see loads more information from the notifications drop-down and you get to the apps menu just by flicking upwards on a homescreen. In Android 6.0 you press a button to do the same thing. Gestures like this can complicate the feel of a system, but this one doesn't.
Moto G5 performance: Humble Dragon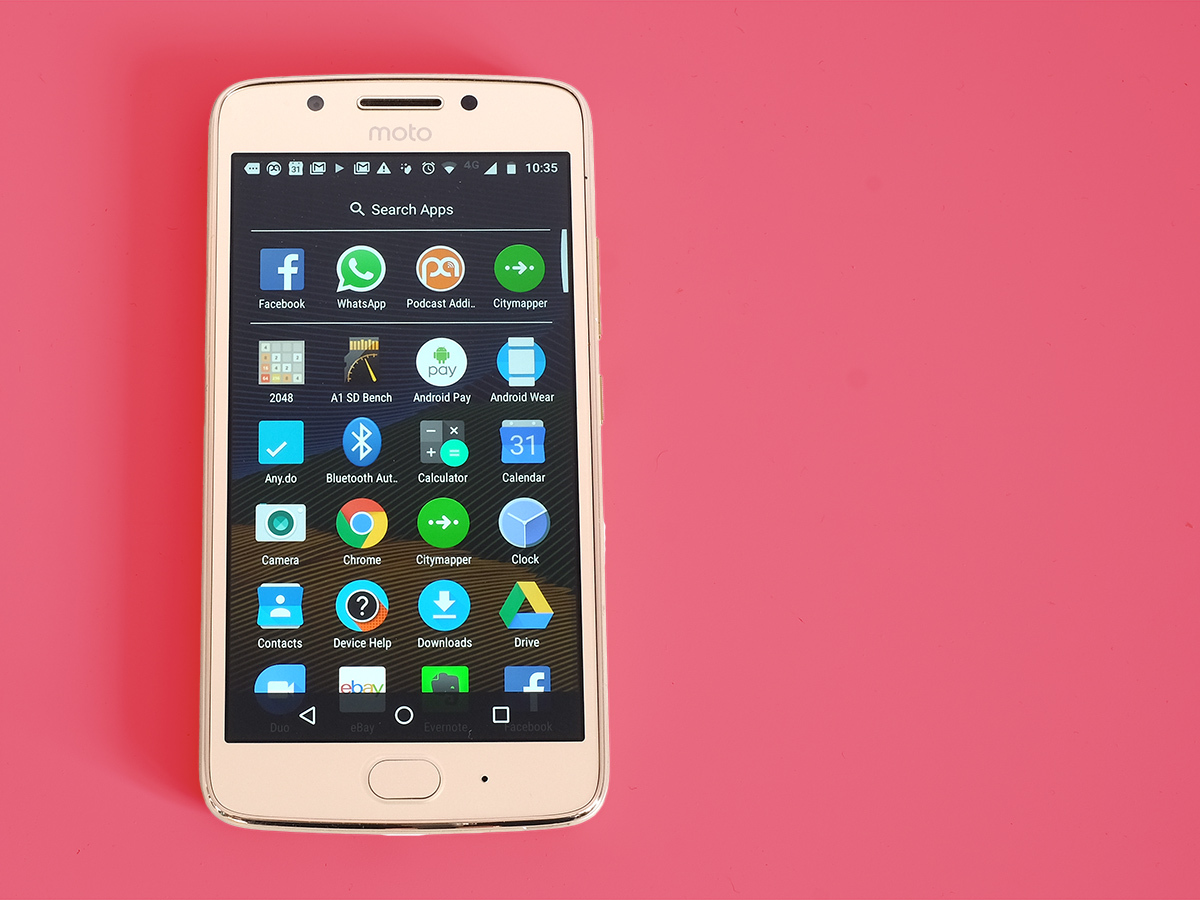 Performance is great for a phone this affordable, with no major issues or slow-downs.
In the past, Moto G models have become slower over time as their RAM struggled to keep up with the demands of Android, but with 3GB of the stuff here, we should be good for a while, even if it is slower DDR3 RAM rather than super-fast DDR4.
Strangely enough, the Moto G5's CPU isn't really an upgrade over the Moto G4's. It's actually a lower-end model, the Snapdragon 430 instead of the older phone's Snapdragon 617.
The Moto G4 has better CPU speed, but the gaming performance is just about the same, as the Snapdragon 430 has a newer GPU. Even though the two processors came out at the same time. Yep, the mind boggles. But the result is there's nothing much to complain about. Even top-end games like Asphalt 8 run very well.
With anything less the Moto G5 would be in trouble, and it scores just 2344 points in Geekbench 4, but it delivers the goods. If you're worried about the phone keeping up in the future, take a look at the Moto G5 Plus too. It has a significantly more powerful Snapdragon 625 CPU.
Moto G5 Camera: Photographic water-treading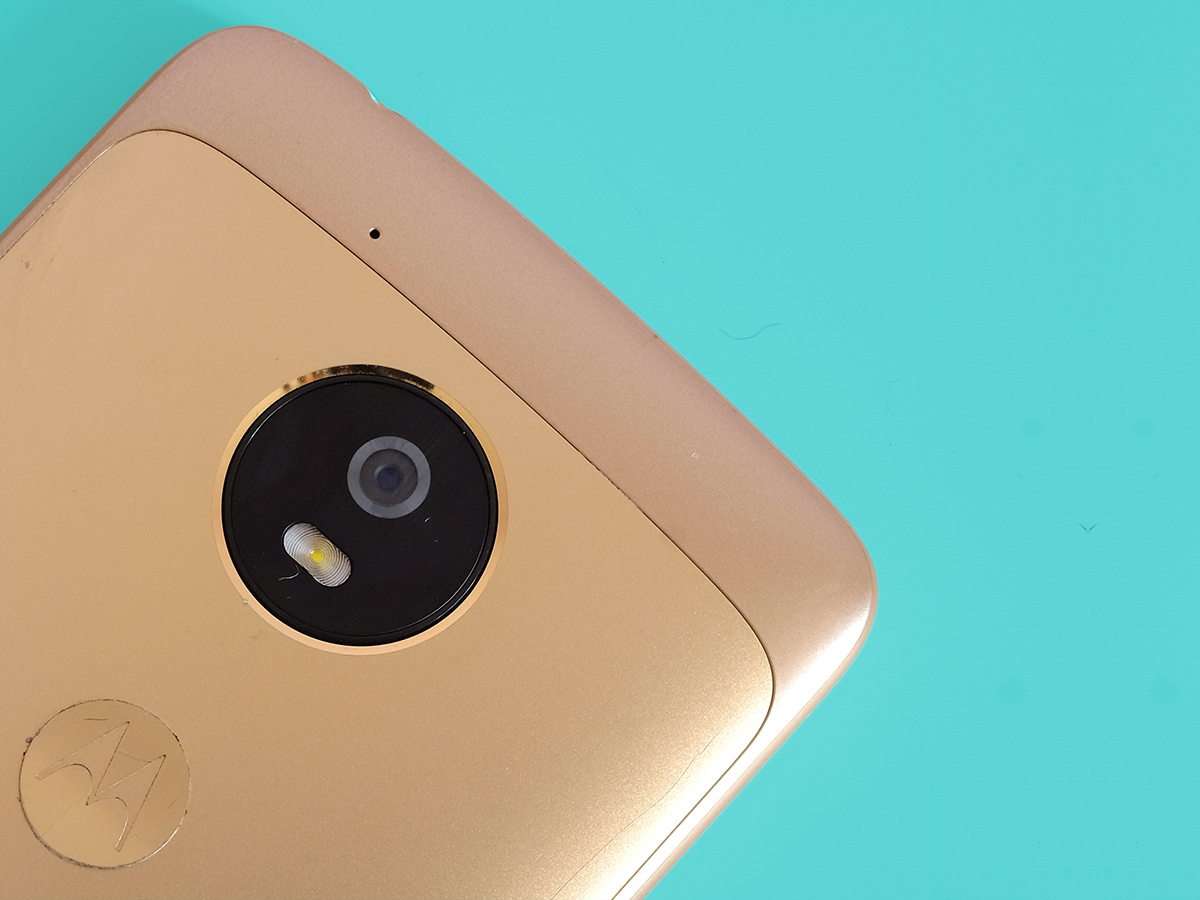 The camera too isn't much of an upgrade over the Moto G4. It's still a 13MP rear sensor, but this time with an f/2 lens. As ever, it uses Moto's own camera app rather than a standard Google one.
Its aim is to get you to leave almost everything to the software – aside from exposure. When you tap on the display to choose your focus point, you'll see an exposure control to let you choose how bright the photo is.
You need to be on this wheel a lot, as the Moto G5 is otherwise prone to overexposure with certain scenes, where bright areas become entire blocks of white. A lot of this is solved when the phone switches over to HDR shooting, but it's not all good news.
This camera has a seriously powerful high dynamic range software mode – just take a look at my shot of the classic Chevrolet to see what it can come up with. However, unlike a true top-end phone, the HDR effect doesn't seem to be gradual. Looking at the performance between the modes, I can see why, though. HDR shots are slower to take, with a bit of a delay until you can take the next pic.
As the camera doesn't have OIS, night photos are just OK too. They become quite soft, and are also slower to take.
The Moto G5's camera quality actually doesn't seem to have improved radically since the days of the Moto G3. However, you can still take some great shots if you learn to work with the thing's limitations. And if you really do need a kick up to the next level, check out the Moto G5 Plus. It has the same sensor as the Galaxy S7.
There are no special features for video or selfies either. Capture tops out at 1080p and the front 5MP camera is nowhere near the best out there. It's basic, but fine for the cash.
Moto G5 BATTERY LIFE: last of the old guard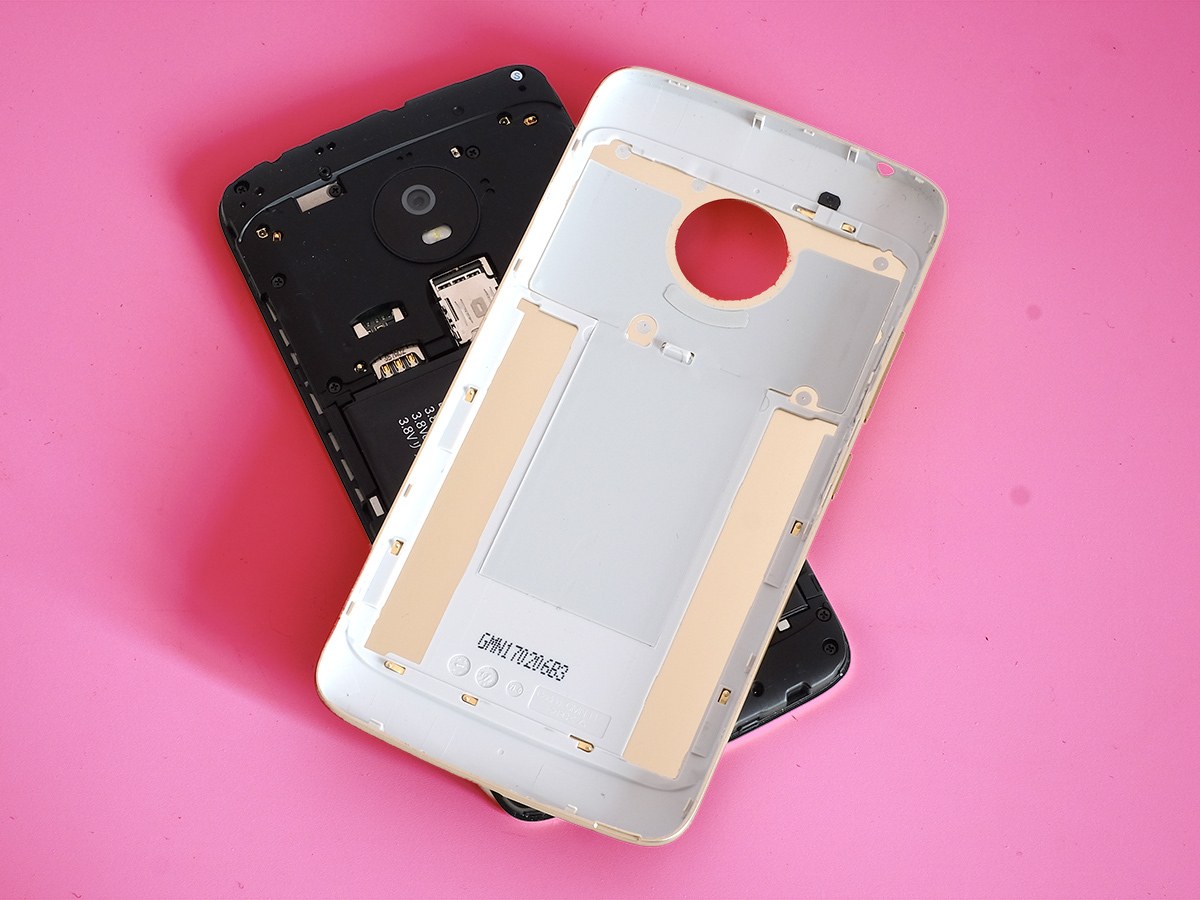 What's left? Battery life. The Moto G5 has a 2800mAh battery and, unlike most new mobiles, doesn't use USB-C but the older microUSB type. Of course, if you're buying a new budget phone right now it's likely your old phone was a microUSB one anyway.
Stamina is decent, if not likely to blow you away. On days when I haven't OD'd on podcasts, it lasted a full day without trying, but the Snapdragon 430 system-on-chip doesn't seem to be too hot at dealing with constant drip-feeds of mobile data. Nothing too odd there, though, and the mAh count is on the money given the screen size.
You can also remove the battery, which is a real rarity these days. However, we tend to suggest getting hold of an external unit rather than keeping a charged-up spare in your bag, especially when you can get a decent one for peanuts.
Moto G5 verdict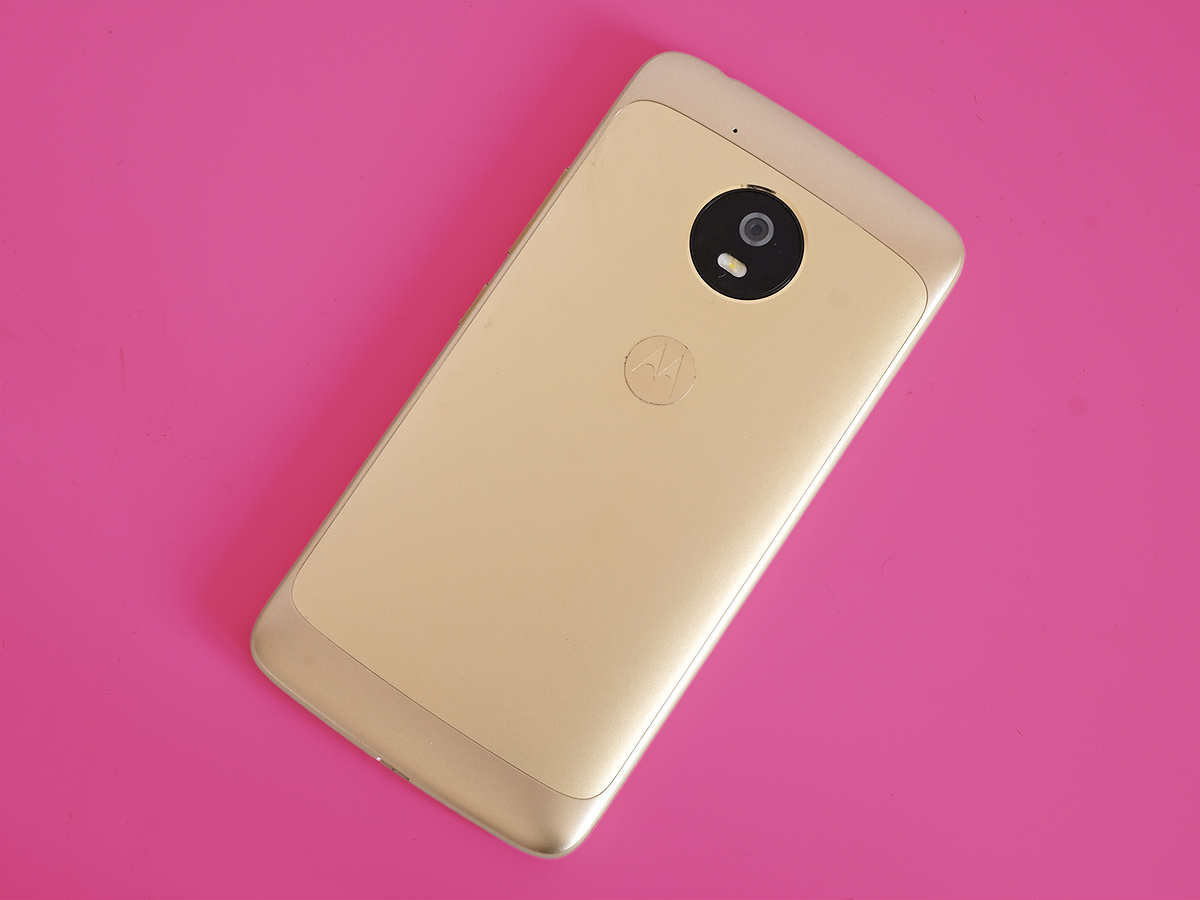 The Moto G5 might not be a great step forward for the series aside from its new design style, but at a time when phones seems to be getting more expensive, it is great to see the G5 stay affordable without sacrificing any of the basics.
Sure, plenty of you might want to look at the slightly more expensive Moto G5 Plus, with its bigger screen, more powerful CPU and a better camera. But we'll carry on recommending the Moto G series to friends out to free themselves from expensive contracts without spending a fortune on a SIM-free phone.
Pre-order the Lenovo Moto G5 SIM free here from Amazon
Tech specs
| | |
| --- | --- |
| SCREEN | 5in, 1920×1080 LCD |
| CPU | Qualcomm Snapdragon 430 |
| MEMORY | 3GB RAM |
| CAMERA | 13 MP, f/2.0 rear w/ phase detection autofocus & LED flash, 5MP, f/2.2 front |
| STORAGE | 32GB onboard, microSD expansion |
| OPERATING SYSTEM | Android 7.0 Nougat |
| BATTERY | 2800mAh removable |
| DIMENSIONS | 144x73x9.5mm, 145g |
Stuff Says…
A great phone for those who want to ditch the shackles of an expensive contract
Good Stuff
Brilliant value
Sharp screen for the cash
General performance is nippy
Bad Stuff
Not as metallic as it initially seems
Barely any camera progress