LG OLED Flex LX3 hands-on review: customise your curve
Bend me, shape me, any way you want me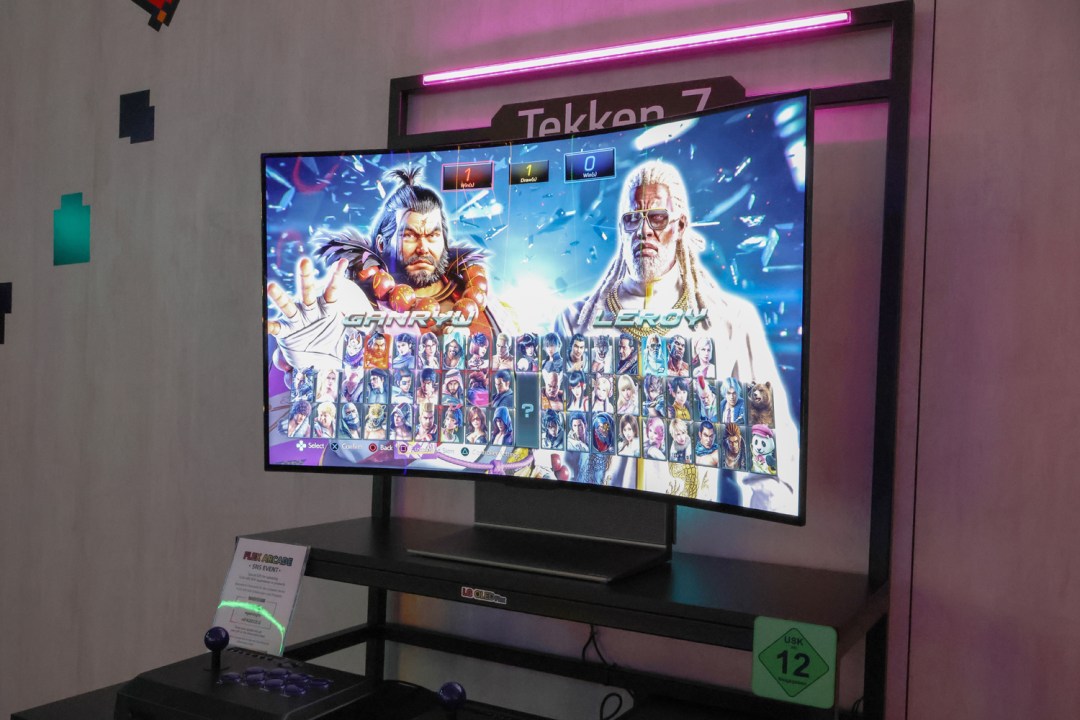 After the TV buying public rejected rounded screens a few years back, you might be forgiven for thinking it was dead tech – but PC gamers loved it, and now curves are making a comeback on a larger scale thanks to bendable OLED panels. The LG OLED Flex LX3 wants to be your bedroom telly in flat mode, but get its curve on when you're sat at a desk for a more immersive view – and can manage everything in between as well.
The LX3 is essentially a motorised, more mainstream alternative to the Corsair Xeneon Flex. That monitor has stowaway handles for bending the screen forward and back, but here LG has gone with a smooth-moving automatic system that bends at the press of a button. You can pick between a full 900R curve, completely flat, and a 50% bend, or customise the curve amount using an onscreen menu in 5% intervals.
At 42in, the curved mode fills a good chunk of your vision when sat directly in front of it. LG has used the same panel tech as its regular OLED TVs and the same Alpha 9 Gen 5 image processor, meaning there are no surprises when it comes to image quality: phenomenal contrast and the deepest inky blacks, along with vibrant colours. Brightness was a bit harder to judge on the dimly lit IFA show floor, so we'll have to withhold judgment until we've seen how well it holds up in brighter conditions.
The 4K, 120Hz panel plays nicely with Dolby Vision HDR and has all the usual gamer-friendly features, including HDMI 2.1 with variable refresh rate and auto low latency mode for console gamers, plus Nvidia G-Sync and AMD FreeSync for PC players.
This being a 16:9 screen, it'll be more at home with games consoles than the ultrawide Corsair, but LG has thrown a few goodies in for PC gamers as well. A scaling mode can shrink the visuals down to 27in or 32in, which should apeal to esports fans that insist smaller screens make them more accurate in-game. There's no aspect ratio control, though: it's 16:9 all the way. Samsung's rotating Odyssey Ark is a bit more configurable on that front.
As is the rule for any gamer-friendly hardware, the stand has built-in RGB backlighting. The whole thing is slightly monolithic from the back, but pretty subtle from the front with a compact desk footprint. It's height- and tilt-adjustable, too.
LG has added a bunch of shortcuts to apps like Twitch and YouTube to its built-in game app, which also has a handful of screensavers to help keep that panel free from burn-in.
We didn't get the chance to try out Multi View mode, which lets you squeeze two separate inputs onscreen at once. That could come in handy for console streamers, or simply following along to a YouTube guide for whatever you're playing.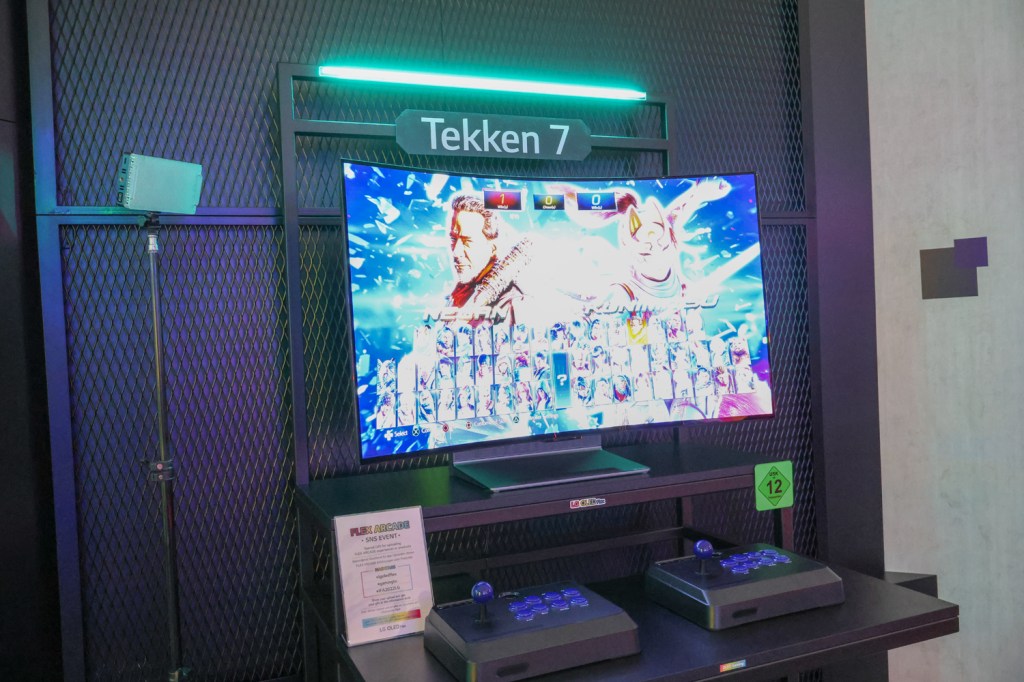 LG hasn't said when the OLED Flex LX3 will be going on sale – or more importantly, how much it'll cost. Company reps are hoping it'll be in shops in time for the Qatar World Cup, and we're betting one will set you back more than the excellent, but altogether less bendy 42in C1 OLED.
We can absolutely see the appeal as a dorm room or office TV/monitor hybrid, where you spend equal amounts watching telly from a distance or get your game on from a foot or two away. If you aren't a curved convert already, but fancy dipping a toe, this could be a great way to do it.