LG Tone Free HBS-FN7 review
Are these the AirPod alternatives you've been waiting for?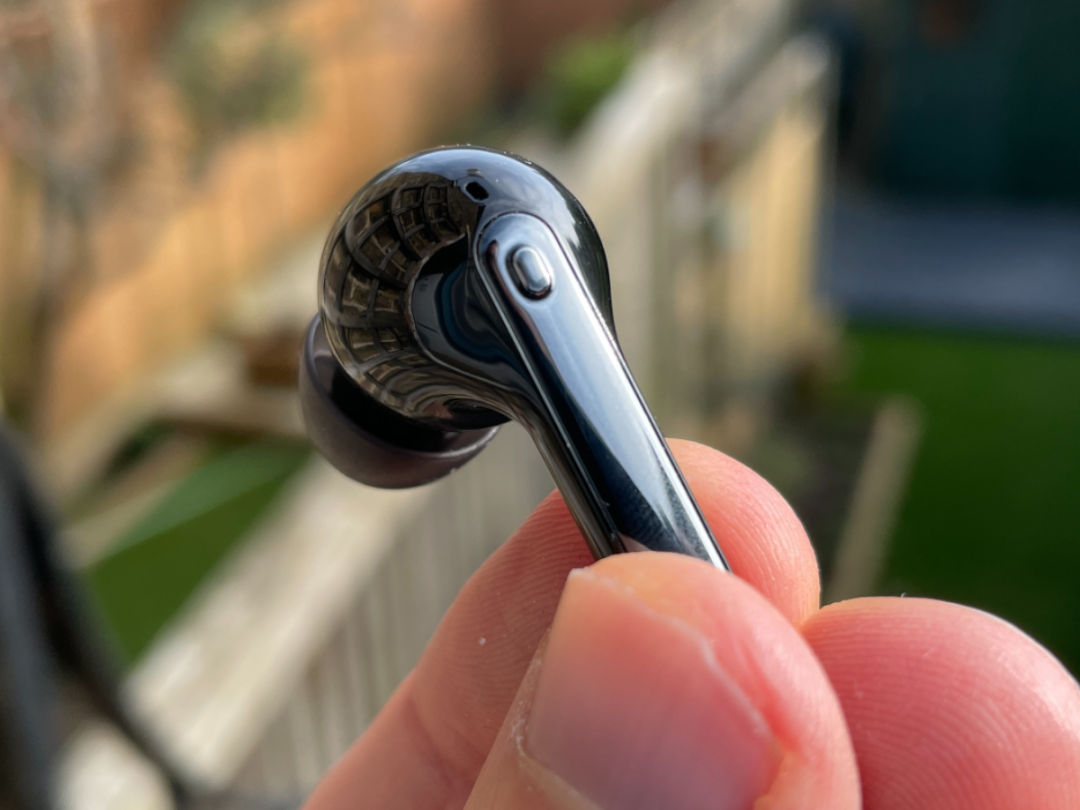 Not everybody wants a pair of AirPods.
Indeed, if you're an Android user, that's the last thing you want to be sticking in your ears, so it's a good job that there are so many alternatives if you're in the market for a pair of true wireless headphones.
Latest to make a play for your pounds is LG's Tone Free HBS-FN7 – an upgrade to last year's FN6 that add one major new feature: active noise-cancelling.
Design: Blending in
In-ear headphones aren't the kind of things you want to catch the eye too much – even Apple's AirPods took quite a while to overcome the toothbrush jibes – but it's hard to describe the HBS-FN7 as anything other than a bit on the bland side.
For most people that's probably a plus and the shiny black plastic certainly means they're pretty incognito, but it is prone to picking up superficial marks, specks of dust and fingerprints, although these are probably less noticeable on the white ones.
LG has added a tiny bump to the top of each stem to indicate where the touch-sensitive controls are. It might seem like a small thing (quite literally) but it makes all the difference when pausing or skipping tracks, although taking either bud out of your ear will also stop the music playing (and resume when you put them back). Our only real beef with the button is how easy it is to touch accidentally when you're just making sure they're nice and snug.
Once again, the charging case is a tiny marvel – a superbly pocketable puck which has one light that changes colour to indicate approximately how much battery is left inside, plus another to show you when its UV cleaning shenanigans are underway.
At just 5.6g each the buds are lightweight and comfortable. You have to wear them for a very long time to get any hint of lug fatigue and even then it fades very quickly. They fit snugly too, and while you get IPX4 water and sweat resistance, you will have to be careful when wearing them to pound out your weekly 10K. A pair with hooks or fins always offers that little bit more peace of mind.
Features: Until the quiet comes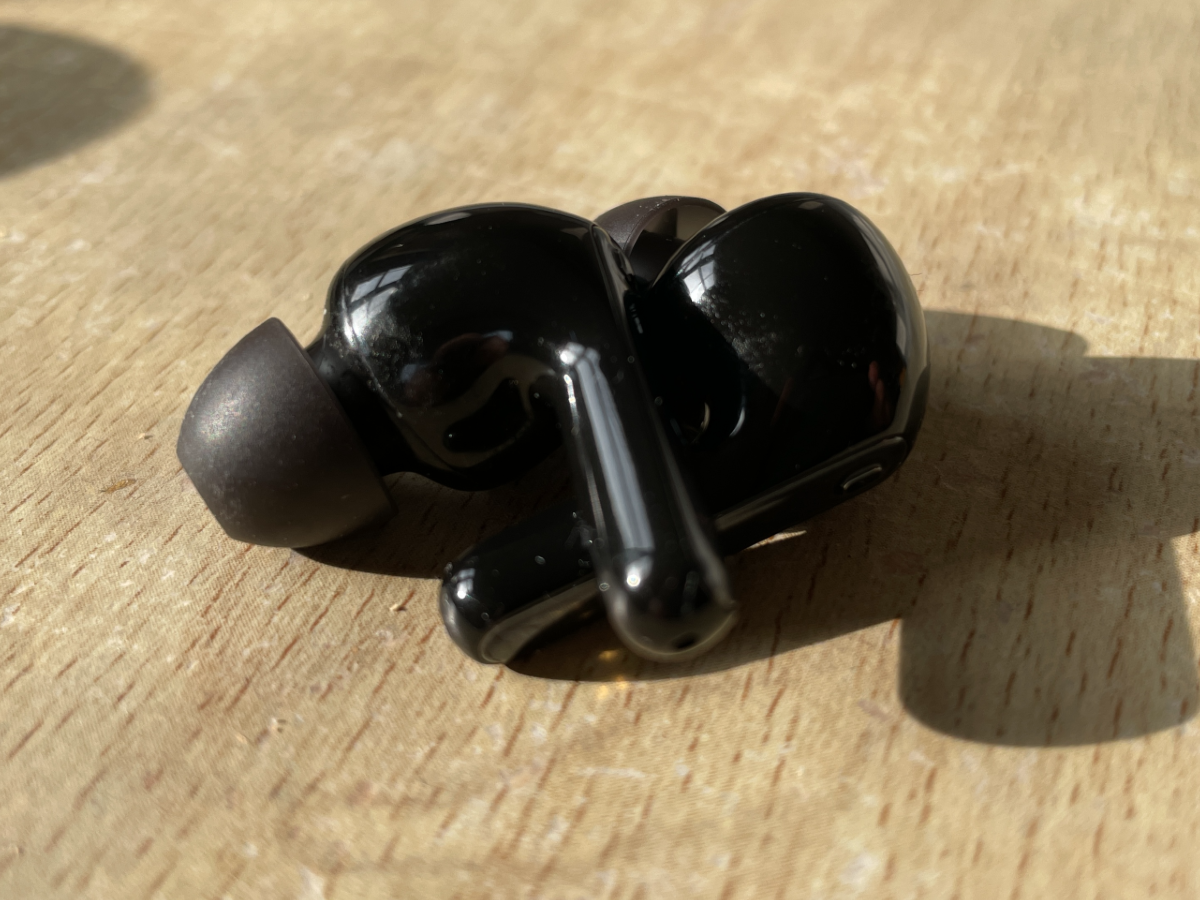 So far there's little to tell the FN7 apart from the cheaper FN6, but stick them in your ears and the quiet that descends will give the most significant new addition away: active noise-cancelling.
It's not the most effective ANC we've ever encountered, better suited to minimising mild background hubbub than making you oblivious to the troop of howler monkeys arguing over an airhorn in your front garden, and you can switch it on and off via LG's Tone Free app, which is available for both iOS and Android.
There's also an Ambient Sound mode, which lets a little of the outside world in, although that often includes some unwanted wind noise. Turning it on also makes the low-end feel a little less rounded and adds a just-perceptible hissing noise that underlies whatever you're listening to, so you're probably better off not using it.
Elsewhere in the app you can check the remaining battery life, customise the controls, trigger an SOS in case you lose either (or both if you're particularly careless), and fiddle with a Meridian-tuned equaliser. Bass Boost over egged things a little for our tastes, but the Immersive setting adds an extra sense of space that we found worked well. The app also gives you the option to create two of your own custom EQ settings, although you'll need to know your way around individual frequency bands to make the most of that.
Germophobes will be glad to hear the UV cleaning is still onboard, which LG claims can kill up to 99.9% of bacteria that could have hitched a ride on your buds. In practice, it only comes into play when you plug the case in to charge and without taking them to a lab we can't tell how effective it is, but in this age of heightened hygiene it can't do any harm.
Performance: With a little help from my friends
LG's expertise is in OLED TVs and washing machines, so British hi-fi bods Meridian have again been enlisted to get the FN7 sounding good – and it's largely mission accomplished.
In general the performance is clear and detailed, with natural-sounding vocals, a richness to midrange tones and a solid platform of bass. They're not the loudest and are perhaps a little lacking in pizzazz when playing more energetic tunes, but for day-to-day listening there's very little to complain about here.
Bluetooth performance is faultless, with no sign of any signal dropouts, and while callers mentioned some odd background noise they had no problem hearing voices loud and clear, even when chatting next to a relatively busy road.
LG claims the buds can go for up to seven hours between charges, but we found an hour of listening with the ANC turned on would knock about 20% off the battery, so you're looking at closer to five hours under normal circumstances. That's quite a lot less than some of the competition, but in real-world use shouldn't be short enough to cause any real problems.
LG Tone Free HBS-FN7 verdict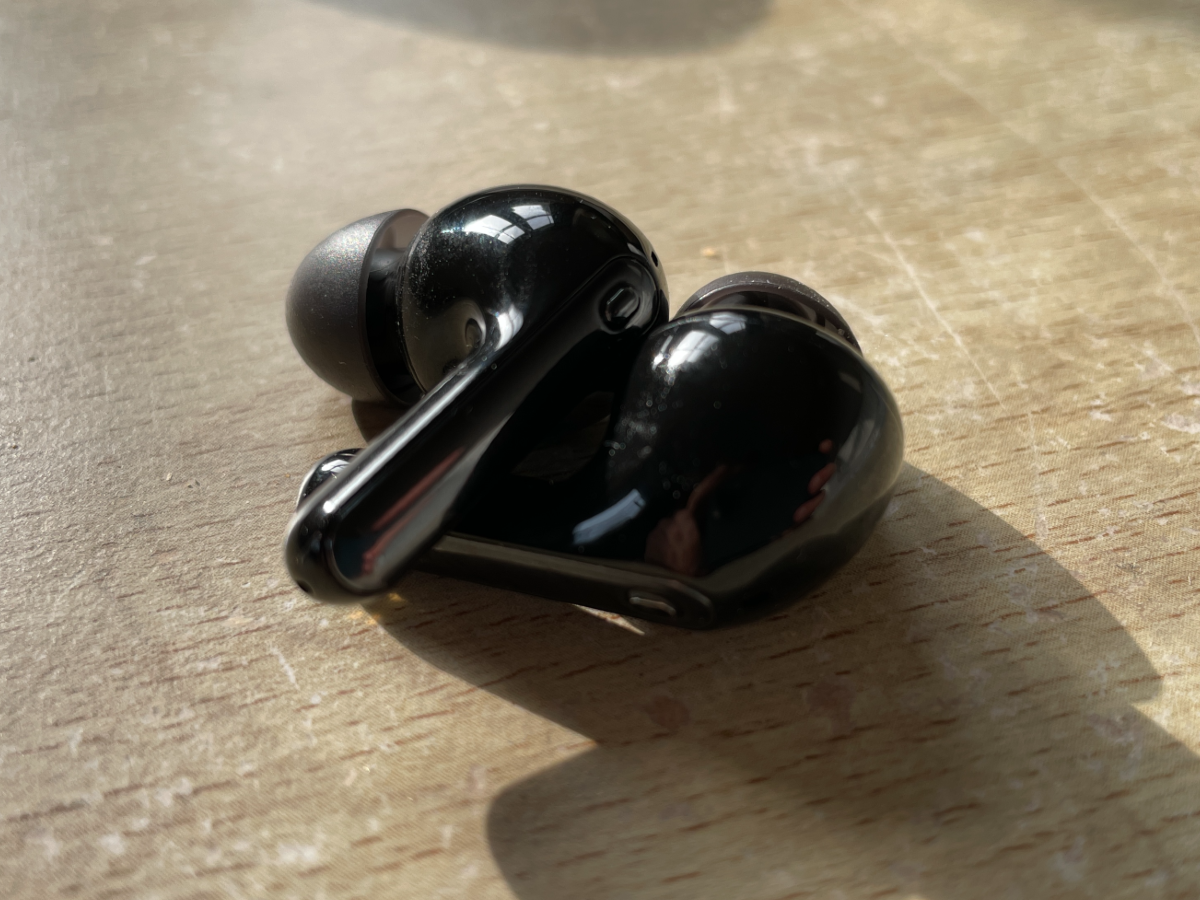 Judged in isolation the FN7 do a lot of things right: they sound decent, there's ANC onboard, and they come in one of the most pocketable cases going. That's enough to look past the uninspiring design and below par battery life.
The problem is they sit in a bit of a no man's land when it comes to pricing. Spend a bit more and you'll get more effective noise-cancelling, but for less you can get a pair without it that sound just as good, if not better.
Stick a pair in your ears, then, and you won't be disappointed. But make sure you do your research before reaching for the credit card.
Stuff Says…
Decent all-rounders that struggle to stand out
Good Stuff
Good, balanced sound
Unshakeable Bluetooth
Compact case
Bad Stuff
ANC not that effective
Bland design
Battery life could be better