LG Watch Sport hands-on review
Is this the greatest Android Wear watch of them all?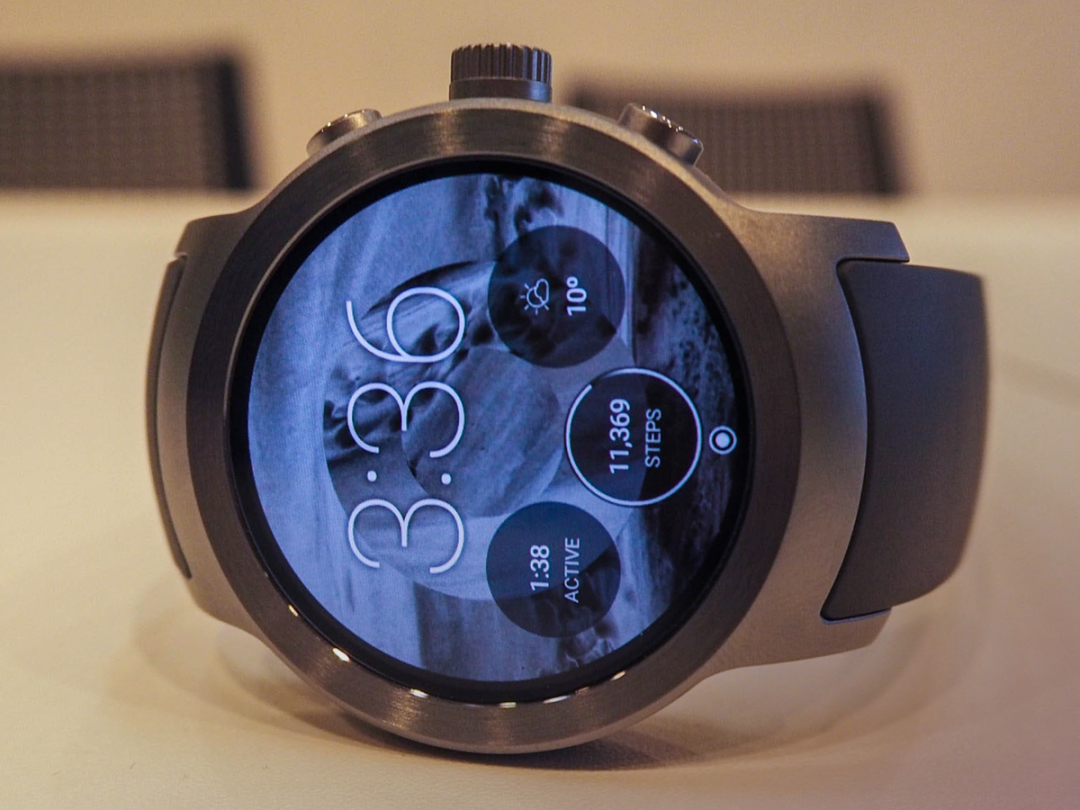 It's fair to say that Android Wear is at a bit of a crossroads.
With Samsung forging a separate path marked 'Tizen' and Apple thundering ahead with the Watch Series 2, it needs to get moving or risk being left behind eating crisps in a motorway layby.
The good news is that it's finally ready to hit the accelerator with the Watch Sport, a flagship that's been co-designed by Google and LG to showcase Android Wear 2.0's many talents.
Is this the gleaming superwatch that will finally make you believe in Android Wear? We've had a play with it, and our early impressions are that it just might do the trick.
Think 'smart-casual' rather than 'gym bunny'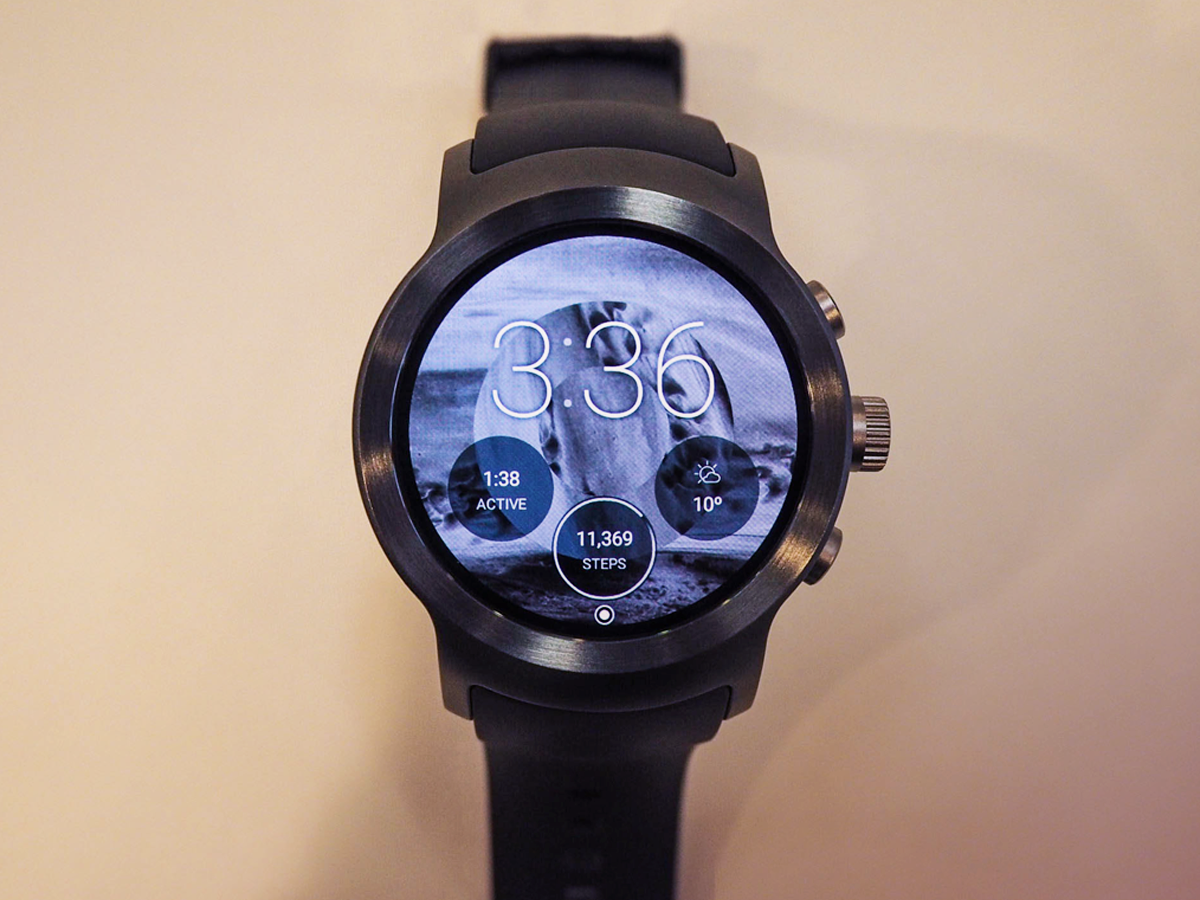 The name says 'Watch Sport', so this is a heavyweight challenger to Garmin's Vivoactives and Nixon's Mission, right?
Not exactly. On the outside and in, the LG Watch Sport actually has more in common with the Samsung Gear S3 Classic and Apple Watch S2. It's a smart, stainless-steel looker that's been designed to be worn all day, rather than just when getting a sweat on.
On the flipside, the watch's hefty 14.2mm thickness and lack of waterproofing (an IP68 rating makes it OK for showers, not swims) give a sense that this is a Sports watch with a slight identity crisis.
A showcase for Android Wear 2.0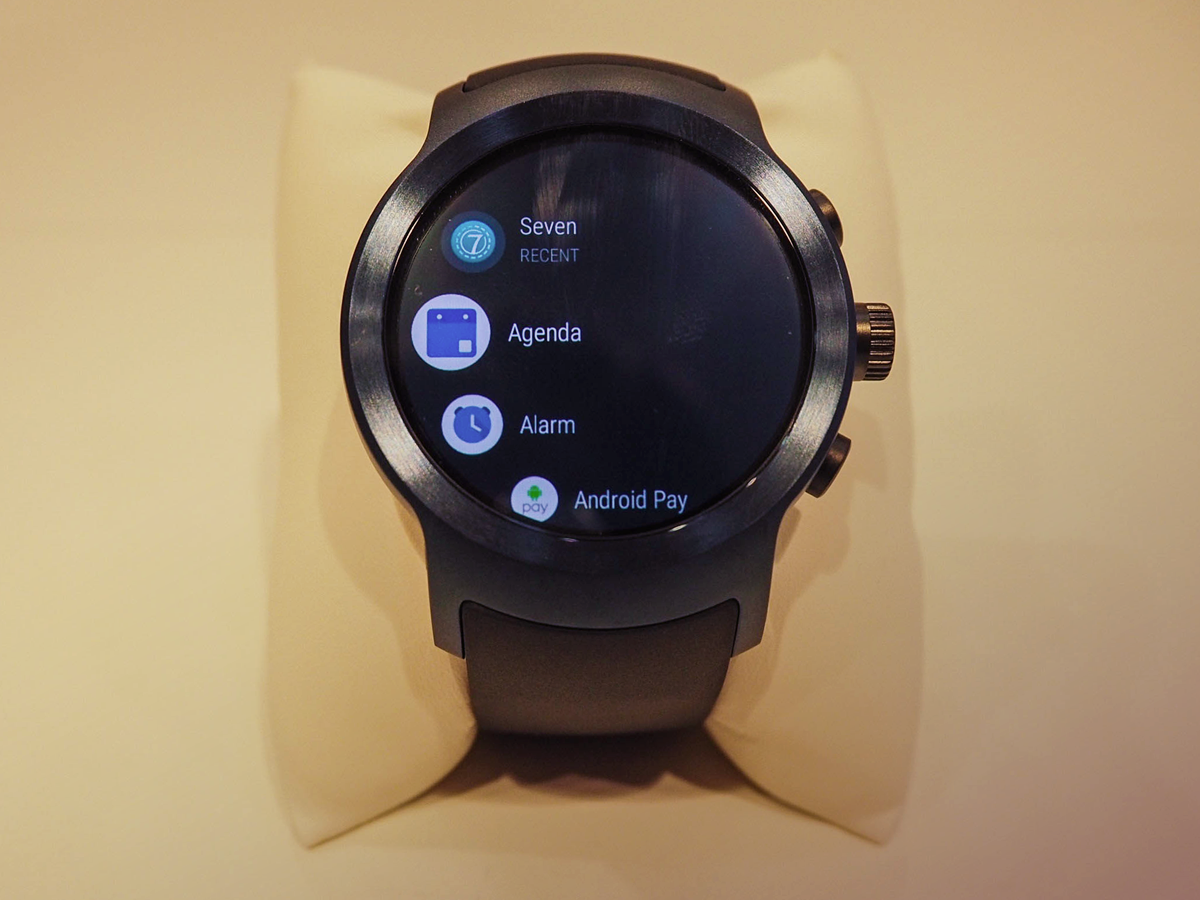 So if it's not designed to out-Garmin Garmin, what is the Watch Sport here to do? In short, show off Android Wear 2.0: the reason Google got involved rather than just let LG make its own watch was to get the hardware and OS working with Apple-like slickness.
In a few ways, it very much succeeds. The most obvious is the watch's spinning crown which, while not exactly sticking it to Apple, takes advantage of Android Wear's new support for rotational input.
What's that mean? Spin it up or down and you'll whizz through your list of apps, which now nicely move along with the curve of the screen. In our play with the Watch Sport, this was snappy and fun, no doubt helped by the Snapdragon Wear CPU and generous RAM (768MB, fact fans).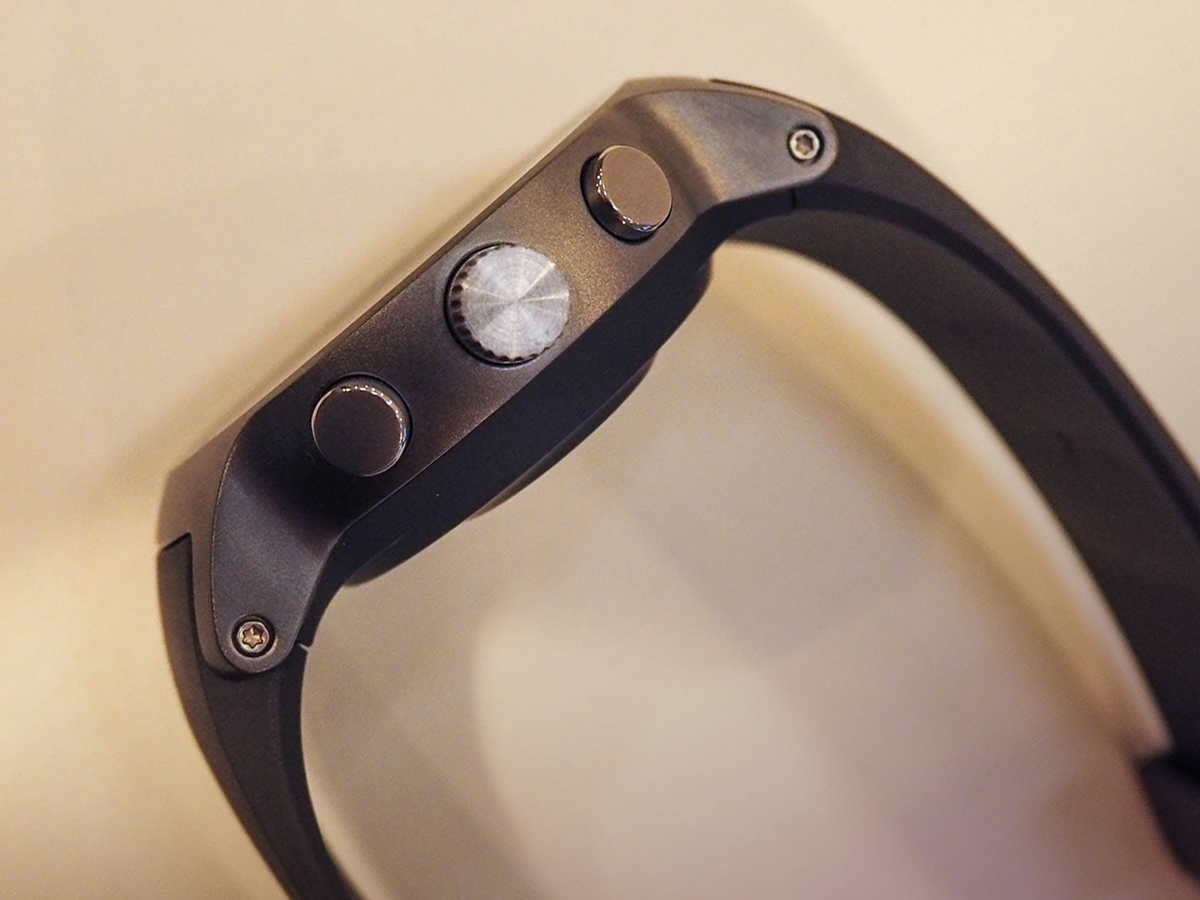 Two other new Android Wear features are deemed worthy of button support. Press the lower button and you'll get quick access to Android Pay; once pressed, you choose your card, touch the watch on the reader, then walk away smugly.
Give the crown a long press, meanwhile, and you'll also get to bend the ear of the same Google Assistant found on the Pixel phones. That means simple questions such as "do I need an umbrella tomorrow?" and "start a timer for five minutes" no longer even require fishing around for your phone.
Anyone order a 2-way wrist radio?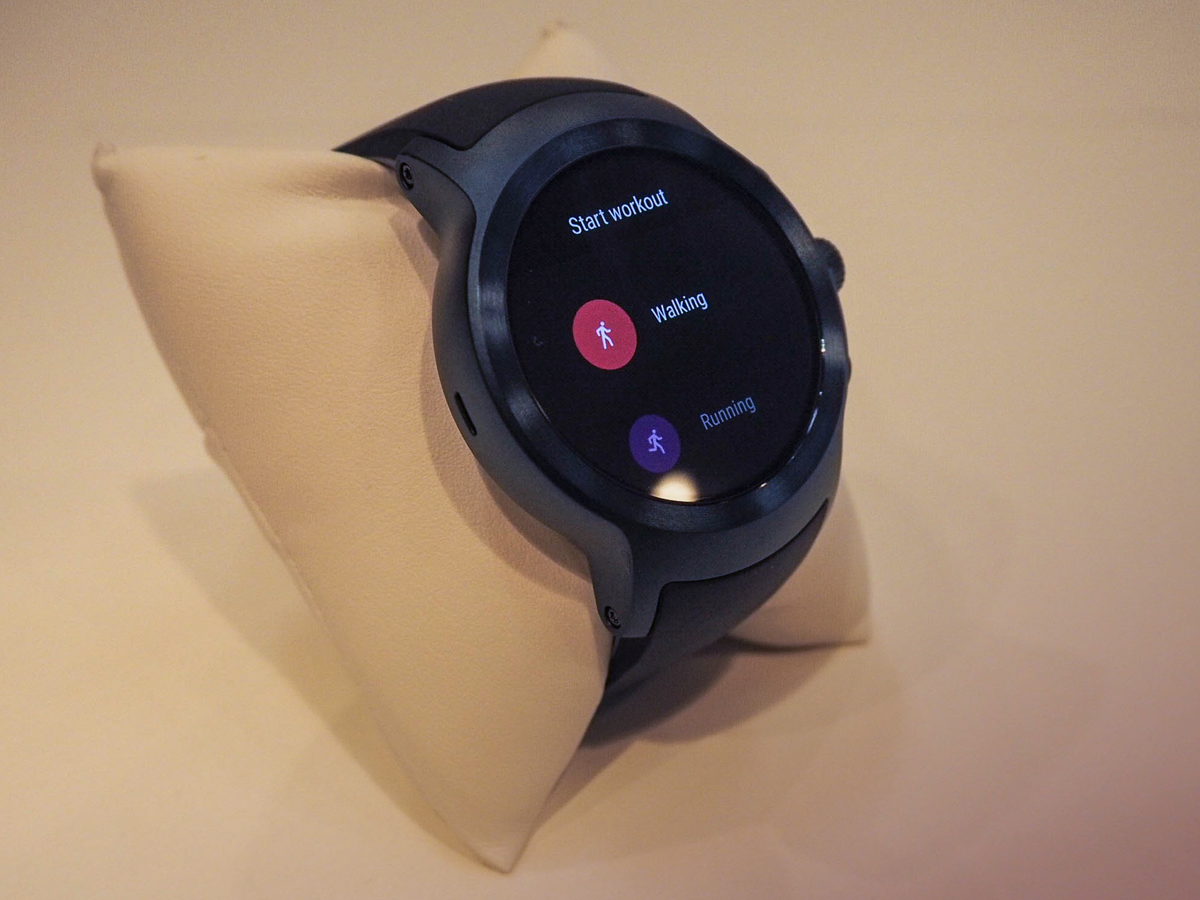 Which brings us to what is the Watch Sport's most curious feature – a nano SIM card slot for potentially giving it full Dick Tracy-style phone-watch powers.
We say potentially, because, while in the US it's going to be sold through AT&T, there's no news on any UK networks offering a similar deal, whereby the nano SIM is an add-on to your existing plan and shares the same number as your phone.
With Android Wear 2.0 supporting standalone apps that are downloaded from the Play Store, rather than relying on a companion smartphone app, it's at least a sign that smartwatches are evolving into proper gadgets rather than glorified phone remotes. And we certainly like the idea of going out for a run without our phone and still being able to stream Spotify.
It's carrying a bit of extra weight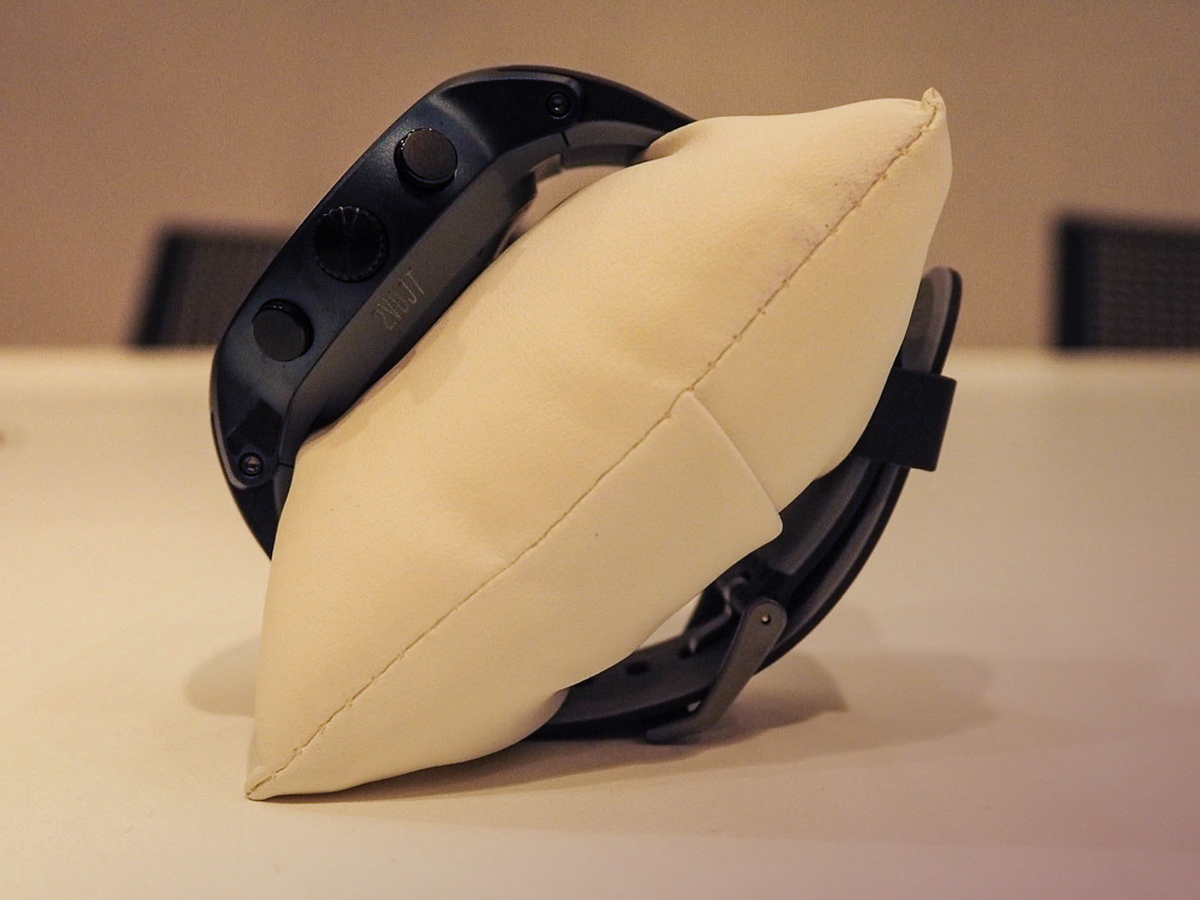 The downside? Combining the space for a SIM card with NFC and a slightly protruding heart-rate sensor gives the Watch Sport a considerable girth.
We're actually happy to see that bulge for the optical HRM – it's the only real way to get accurate heart-rate readings for the newly revamped Google Fit and our favourite fitness apps. It's just a shame that combining it with cellular radio has pushed its profile back towards a GPS watch circa 2011.
Not that you'll care when looking directly at it. The Watch Sport's OLED screen, with a 480×480 resolution and a pixel density that beats even the Apple Watch S2, is a thing of beauty and makes it perfect for using out in the sunshine that we may or may not be blessed with come Spring.
LG Watch Sport early verdict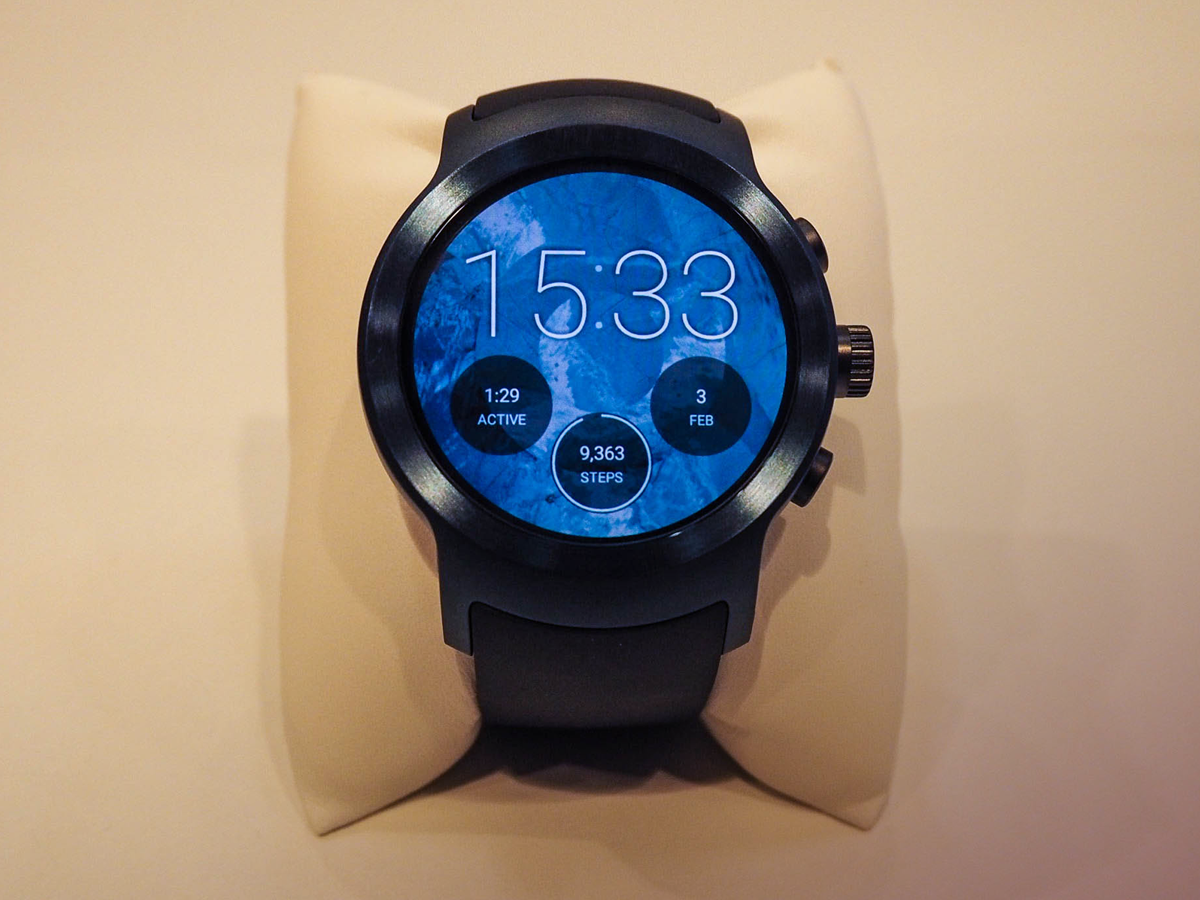 Our short time with the Watch Sport has left us a bit torn. In many ways, it's one of the best smartwatches we've seen. It's got a fantastic display, perhaps the best on any Android Wear watch, and a collection of features that would have blown our gadget minds just a few years ago. Of course, that's reflected in the US$349 price.
And yet it feels a bit 'nearly'. It's not water-resistant enough for swimming, feels a bit chubby as a result of that cellular radio and SIM card slot, and many of its best features can be credited to Android Wear 2.0. With that in mind, we'll be tempted to wait and see if manufacturers such as Huawei and ZTE can tap the platform's new powers and hit the golden spot between the LG Watch Sport and Watch Style.