LG Wing review
Playing swivels advocate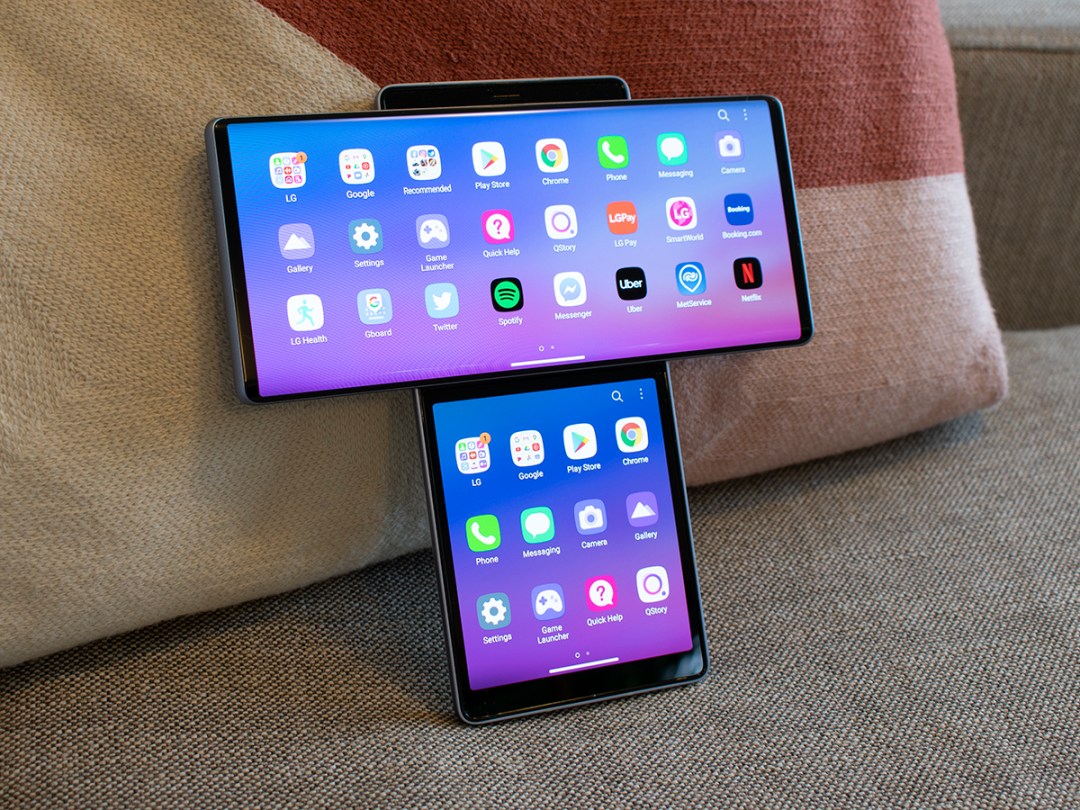 Make no bones about it, the LG Wing is a weird phone. You might think it's a stupid device now, and you might still think that by the end of this review, but that doesn't stop us admiring the cajones LG has to try making a T-shape phone with two screens actually work and not be a total gimmick.
The Wing is the first phone in LG's new Explorer Project, and it looks like it'll be one in a line of unique handsets. We used the Wing extensively to get to grips with its so-called swivel mode, activated with a flick of a right thumb to reveal an almost-square display behind the main one. Shown to the majority of people, it'll result in derision.
But LG knows that, and it's owning it. Unfortunately like all recent LG phones, it's unlikely to officially launch in the UK, making it a tougher sell.
Design and build: Swivel or drivel?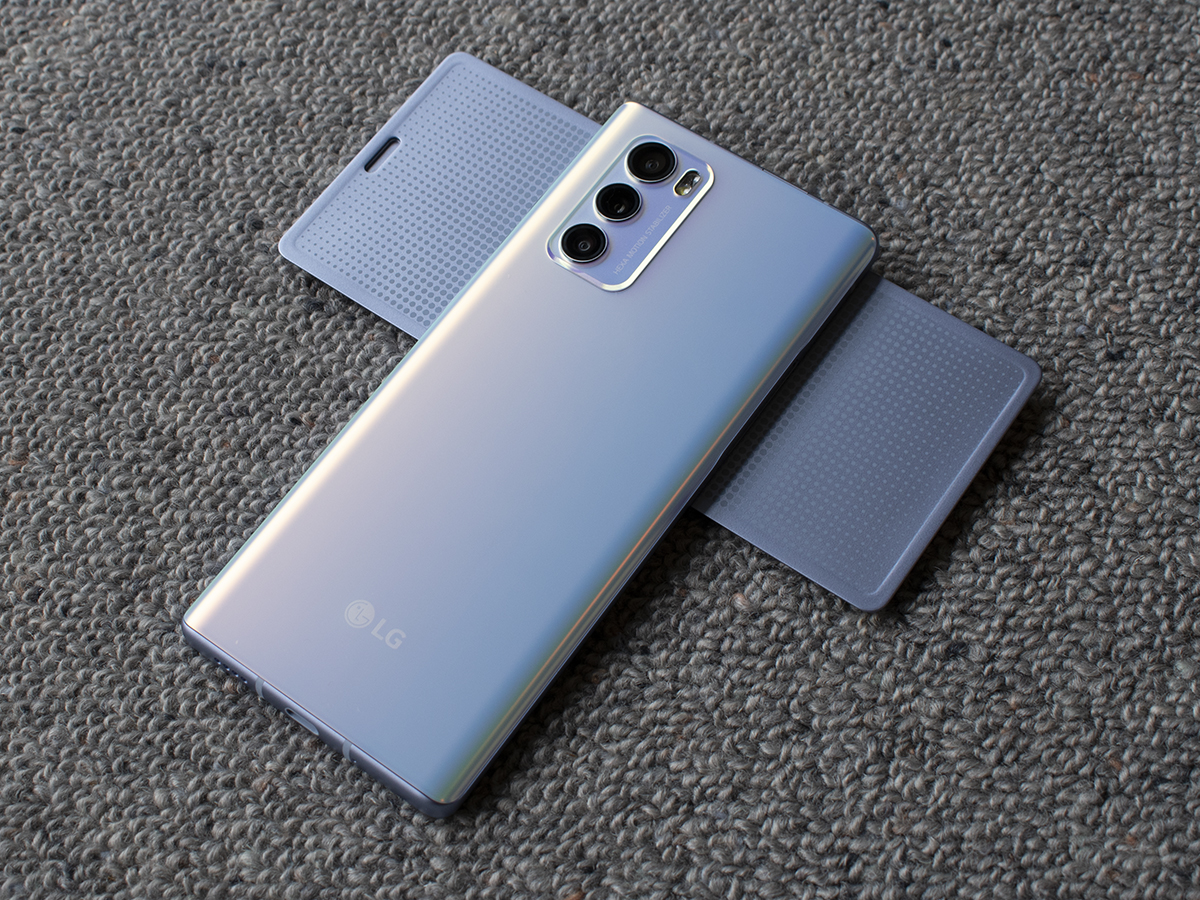 The Wing can act like a regular phone if you want it to. The 6.8in FHD+ OLED screen looks great with excellent brightness and colour, though it's stuck at 60Hz where other phones like the Galaxy S20 and Oppo Find X2 Pro have moved on to a smoother looking 120Hz. But no matter, because the Wing is all about its party trick.
Hold it in your right hand and push the bottom right half to the left and the entire display swivels up to land with a satisfying thunk in a T-shape in landscape, revealing a 1.15:1 3.9in OLED underneath.
LG calls it swivel mode. This trick means that the phone is necessarily thick at 10.9mm. With its large dimensions, this is a phone that stuck out of the top of every jeans pocket I shoved it in.
The Illusion Sky colour we received for review has a lovely matte finish that looks and feels great, avoiding fingerprints. It's the best-looking LG phone yet by some distance and feels more premium than LG's other 2020 phones the V60 and Velvet. Tiny bezels at the top and bottom of the screen are thanks to the use of a pop-up camera, which looks truly bizarre when it's up and the phone is in swivel mode.
Screens: T-junction
There are several ways to take advantage of that extra screen, but the problem with the Wing is that while they are all quite fun, not one is a truly excellent use case.
The second screen is ultimately there as a curious experiment and try as I might, I spent most of my time wishing the phone was normal. Un-swivelled, you can watch video on the top screen and browse another app on the screen below. This works if you want to watch a show and tweet about it, or message friends while watching the footy. But the second screen is so small that it's hard to see much, let alone bring up a full keyboard on it.
A better use is when the second screen displays controls for the app above, which only works with some apps such as YouTube or LG's partner apps like Tubi, Rave and Ficto. Controls let you scrub to different places in a video or adjust the brightness and volume of the screens. Using the bottom section as a physical grip even without the screen's use is good when handling a big slippy phone, too.
Few games support the second screen, but pre-installed mobile favourite Asphalt 9 lets you play with the second screen up top displaying a map. It's not very useful. There are some nutty ways to make the phone bend to your command. The LG software keyboard supports two-handed mode, so you can flip the phone upside down and type with two thumbs on a huge landscape keyboard and view the text on the small screen above.
You can even swipe down on the second screen when there's an app in landscape and select a trackpad mode that brings up a cursor like a laptop. It could prove a decent accessibility feature. You can also split that large display into two and use three apps at once in a T-shape but like most of the Wing's use cases we found Android's way of displaying these apps rather limiting. We're all for trying something new and enjoyed using the Wing's two screens, but most of their unique functions are not game changers. It's a steep learning curve to get dual apps running on the Wing, and you'll have to manually set up dual app icons on the home screen for the combos you use most frequently. It's also really annoying that apps only show up on the second screen's home screen if you manually toggle them on in a hidden sub menu.
Photography: Camera obscura
Flipping the screen up with the camera on activates a gimbal mode that lets you control the camera in video mode with extra thumb controls and the aid of electronic stabilisation. You can move the camera's angle with a virtual joystick, zoom, and activate pan follow, first person, and follow modes that help to stabilise different types of video. Pan follow mode is the best, cleverly keeping the action steady if you are recording while moving. Using this gimbal mode is when I felt the least self-conscious using the Wing un-swivelled, and it also is the most realised way of using of the two screens together.
That said, we wouldn't recommend someone buy the Wing just for this feature. Luckily the cameras themselves are excellent. The 12Mp ultrawide 'big pixel' camera is only available in swivel mode, but the 64Mp main sensor has OIS and produces excellent shots. Clarity is good, colours and dynamic range pop, and the night mode is genuinely superb. The Wing wipes the floor with the less than impressive shots the LG Velvet is capable of, partly justifying its higher price. A 13Mp ultrawide is also present. Let's not forget LG helped pioneer the use of ultrawide lenses on phones in the first place back with the LG G5 in 2016 – it knows what it's doing with them.
The 32Mp front facing pop up camera is more than adequate for video calls but I found it less than impressive for selfies, displaying softening and iffy colour reproduction.
Software: Phoning it in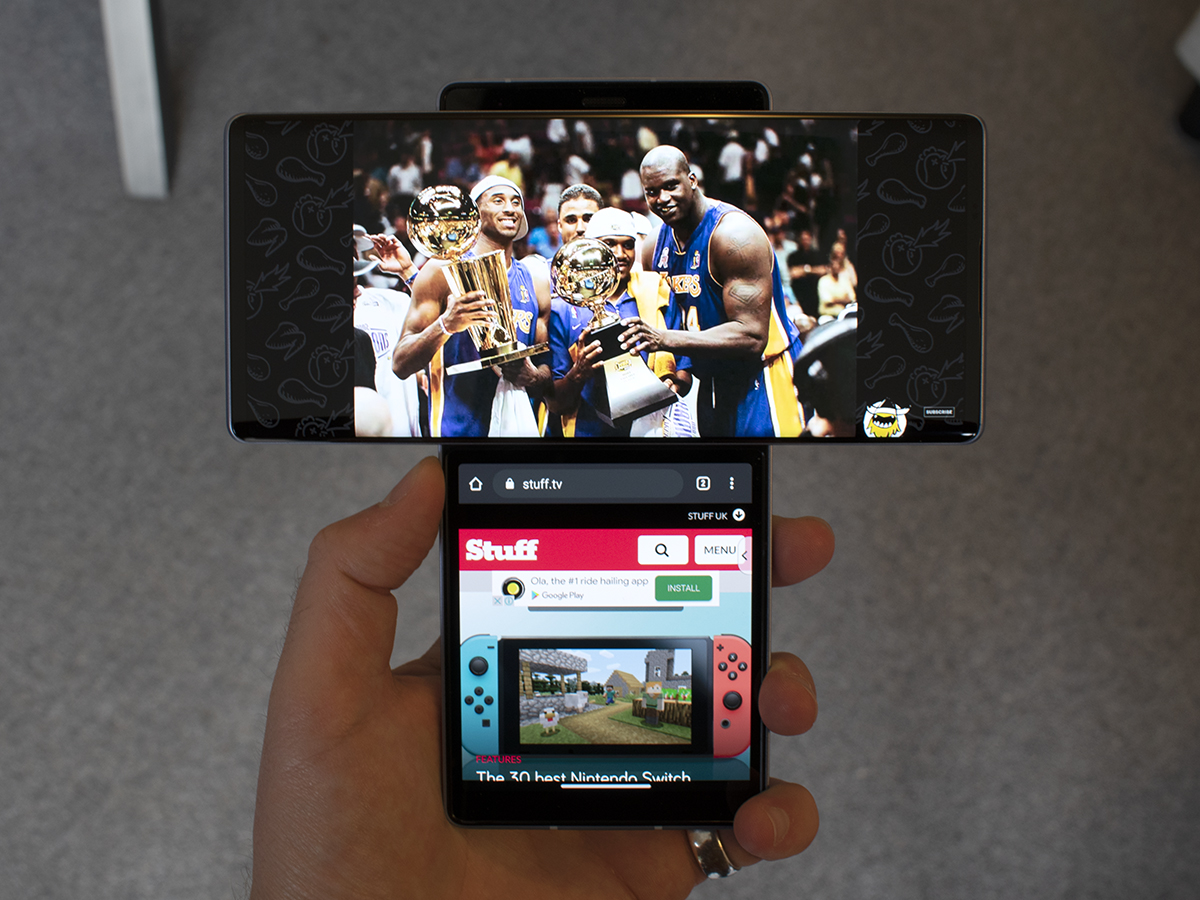 After all the madness, there are normal phone things to point out. The device can, after all, function in its 'basic' mode like a regular candy bar device.
LG's Android 10 skin, despite its lag, is a pretty version that doesn't get in the way of day to day use. It uses a Snapdragon 765G chip which is not the high-end Snapdragon 865 found in phones like the LG V60 or Oppo Find X2 Pro, but it's more than capable enough and supports 5G.
We didn't notice any performance dip in high-end games. LG has likely picked the chip to keep the phone a dollar under $1,000 at launch. The chip is ably backed by 8GB RAM and 256GB expandable storage, but LG's software is a little buggy. It doesn't feel like processor lag but opening the camera and some of the transitions when changing apps, particularly in swivel mode, suffer from choppiness and pauses in animation.
Biometrics are handled with an in-screen fingerprint sensor on the main display, which is reliable but a tad slow, and we had to retrain our prints twice. Annoyingly, there's no face unlock option. Qi wireless charging makes the cut as does a MIL-STD 810G durability rating, though I wouldn't want to drop this 260g glass slab in a hurry.
The swivel action means there's only IP54 splash resistance, but LG says it has tested the movement and guarantees it for up to 200,000 swivels. That's over five years of flicking if you do it 100 times a day.
A 4,000mAh battery easily keeps the phone chugging along for a day even when joyously flicking between two screens. There's even USB-C headphones in the box (RIP headphone jack) and a case, though this is adhesive, not clip on, so that you can still swivel.
LG Wing verdict
The Wing is a tough sell thanks to its new form factor, which is only made more difficult with no official UK availability and a $999 US price tag.
It'll likely go down in price substantially in the coming months but you're really going to have to want the extra functionality to make this your next main phone and be happy with the decision. We could use the Wing as our only phone no problem – it is zippy enough, looks lovely and takes better than expected photos.
But it's impossible for its unique swivel feature to hide, even when using the phone normally, thanks to the phone's heavy weight and thickness. Its quirkiness is an acquired taste, and only enthusiasts or the curious should buy one.
Stuff Says…
The Wing will please you if you like the unique design, gimbal camera control, and using two apps at once, but you sacrifice portability to get it
Good Stuff
Lovely design
Superb displays
Solid cameras
Bad Stuff
Structurally fragile
Necessarily thick
No waterproof rating