Marshall Stanmore II Voice review
Big statement, big sound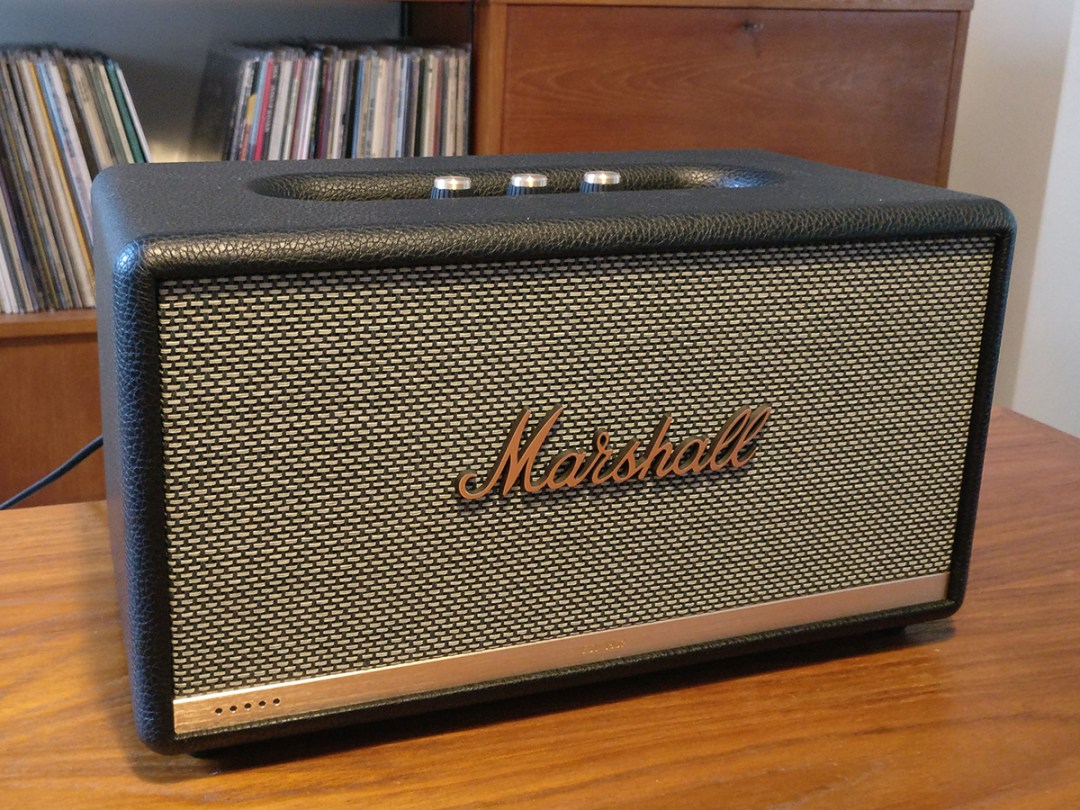 You're spoiled for choice if you've got £350 or so to spend on a smart speaker – all shapes, sizes, colours and levels of performance are available to you.
So then what if your new smart speaker has to speak to your inner guitar hero? What if you want your new smart speaker to invoke images of Pete Townshend writing off another night's profits as he trashes his equipment? Of Lemmy standing impassively in front of a wall of roaring amplification? Of Kurt Cobain lighting up yet another on-stage cigarette?
Well, what you want is the new Marshall Stanmore II Voice. It's got the wireless convenience you crave and an Alexa interface that makes it as smart as the smartest speakers around. Plus it looks so much like a little Marshall guitar amp you'll be tempted to rush to the edge of your (imaginary) stage and throw the Devil's horns hand-shapes at your (imaginary) audience.
Design and build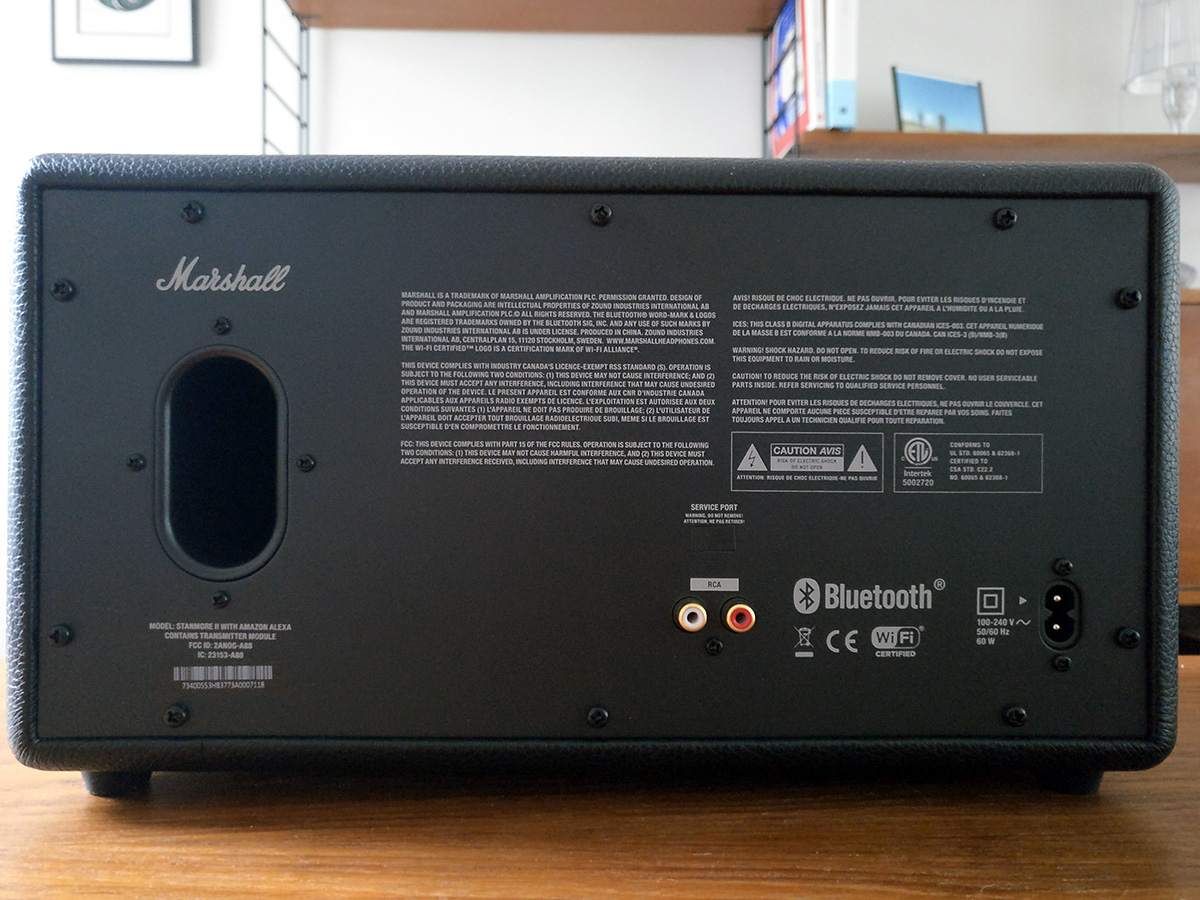 Marshall hasn't been busy building itself a world-wide reputation for the past 6 decades just to throw its design aesthetic away now.
So the Stanmore II Voice looks exactly like you'd expect a Marshall speaker to look: big (35 x 20 x 19cm), wrapped in textured vinyl, with rotary controls on the top panel and salt-and-pepper acoustic cloth across the front. Plus, of course, that iconic logo.
The brass top plate and brass strip across the fascia (the latter bearing the legend 'EST 1962′, just in case you were in any doubt about Marshall's credentials) are nice touches.
Everything is put together smoothly and sturdily – and the 4.75kg wood-framed cabinet feels strong enough to withstand your putting your foot on it if you're really rocking out.
Features
As well as nicely weighted volume, bass and treble dials (they only go up to 10, but we guess you can't have everything) with LED indicators, the brass top plate also includes a 3.5mm auxiliary analogue input, a source selector button, play/pause and mic mute/unmute button.
Around the back there are a pair of RCA analogue inputs offering even more physical connectivity options, and a bass reflex port. Wireless connectivity extends as far as Bluetooth, wifi and Spotify Connect.
Further options will come in the near future, most notably the ability to form an Alexa-controlled multi-room system.
Under the skin, the Stanmore II Voice features a couple of 19mm tweeters flanking a 13cm mid/bass driver. The tweeters get 15 watts of Class D amplification each, while the woofer is powered by 50 Class D-derived watts. Which proves enough power to drive the Marshall to quite antisocial volume levels.
Interface
Well, you could use the physical controls we've already mentioned. But that's a bit retrograde when you could use the Marshall Voice app.
The app itself is clean, legible, stable and useful – everything an app should be, in other words. Using it means it only takes a moment to set up the Stanmore II Voice, and it also features a number of EQ presets in order to fine-tune the sound to your preference. Additionally, it will let you adjust the intensity of the LEDs on the top plate and mute/unmute sounds to indicate Alexa is engaged.
With sound alerts muted, your only indication Alexa is listening is a row of blue lights at the bottom left of the fascia. Thanks to a pair of far-field microphones, Alexa can hear you even when the Stanmore II Voice is really kicking it out.
Alexa does seem a little more cloth-eared here than in some other applications, though. Enunciating slowly and deliberately seems the only way to get Alexa to admit she does know who Glenn Branca or Loyle Carner are – the 'casual chat' option Alexa seems happy with in some other smart speaks won't get you far here.
Performance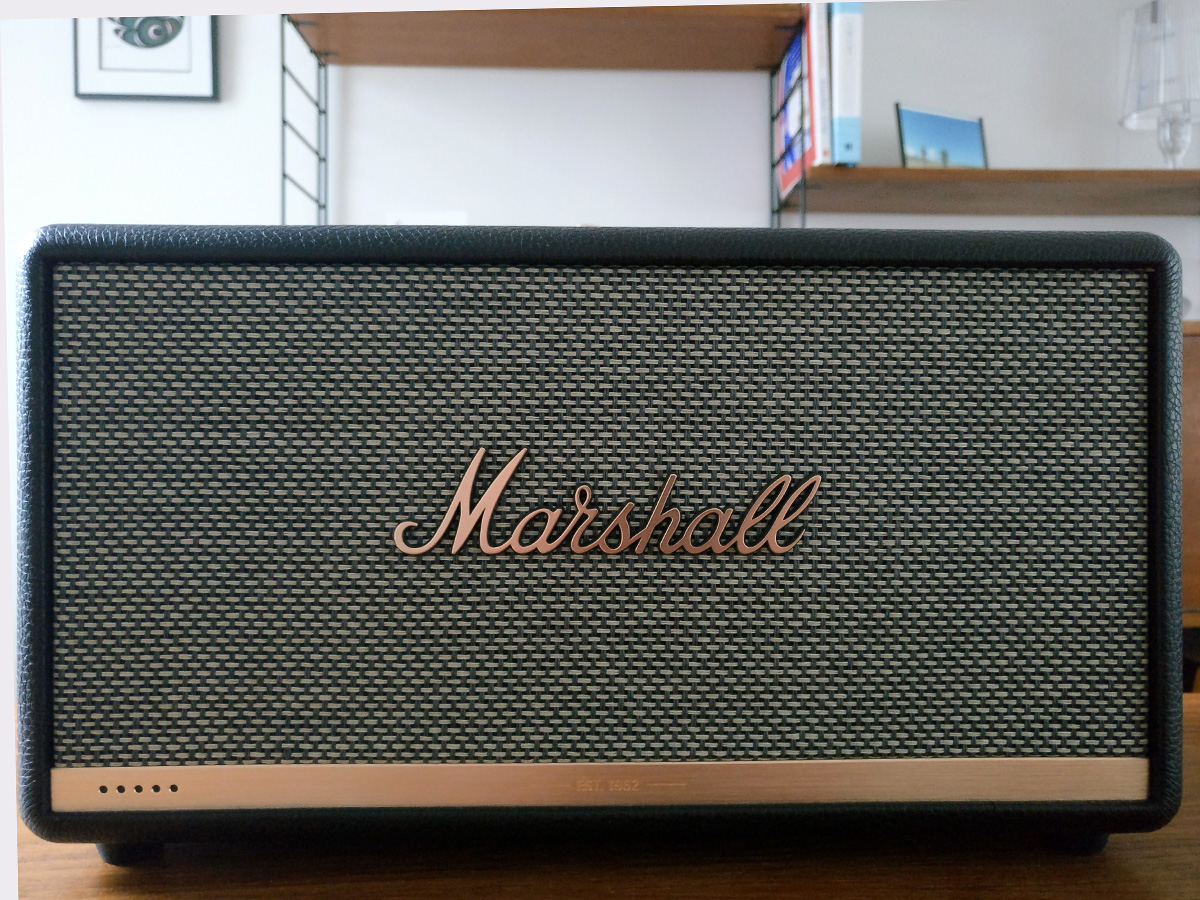 Despite its appearance and its provenance, the Stanmore II Voice proves to have plenty of finesse to accompany its unarguable grunt.
Start it off with something delicate, quiet and spacious (Tomasz Stanko Septet's Sleep Safe and Warm is as delicate as the come) and the Marshall has absolutely no trouble describing the wide-open spaces around instrumental strands. Its soundstage is open and explicit, and differing instruments occupy their own space even as they interact with each other.
Up the ante somewhat with Jon Hopkins' Neon Pattern Drum and the Stanmore II Voice digs in and hits hard. Low frequency response is not the blunt instrument the Marshall's looks might suggest – instead it's textured and loaded with detail.
And despite all the shove on offer, it's well controlled too: bass notes are snappy and straight-edged where some lesser speakers let them overstay their welcome.
But, of course, it's with wild and shirtless rock'n'roll that Marshall is properly in its comfort zone. Fire up Thee Oh Sees' The Master's Bedroom (is Worth Spending a Night In) and the speaker musters all the attack and dynamism the tune demands.
There's punch and drive to spare, but it's not at the expense of balance or control – the Marshall never sounds in danger of letting the song run away with itself.
No matter what you choose to listen to, the Stanmore II Voice can handle it. It times properly, letting each strand of a recording interact and respond with others in a pleasingly natural way.
It's nicely balanced throughout the frequency range, not giving undue emphasis to any particular area. And it has sufficient powers of retrieval to load any instrument with detail without becoming over-analytical. And most of all, it's fun to listen to.
Verdict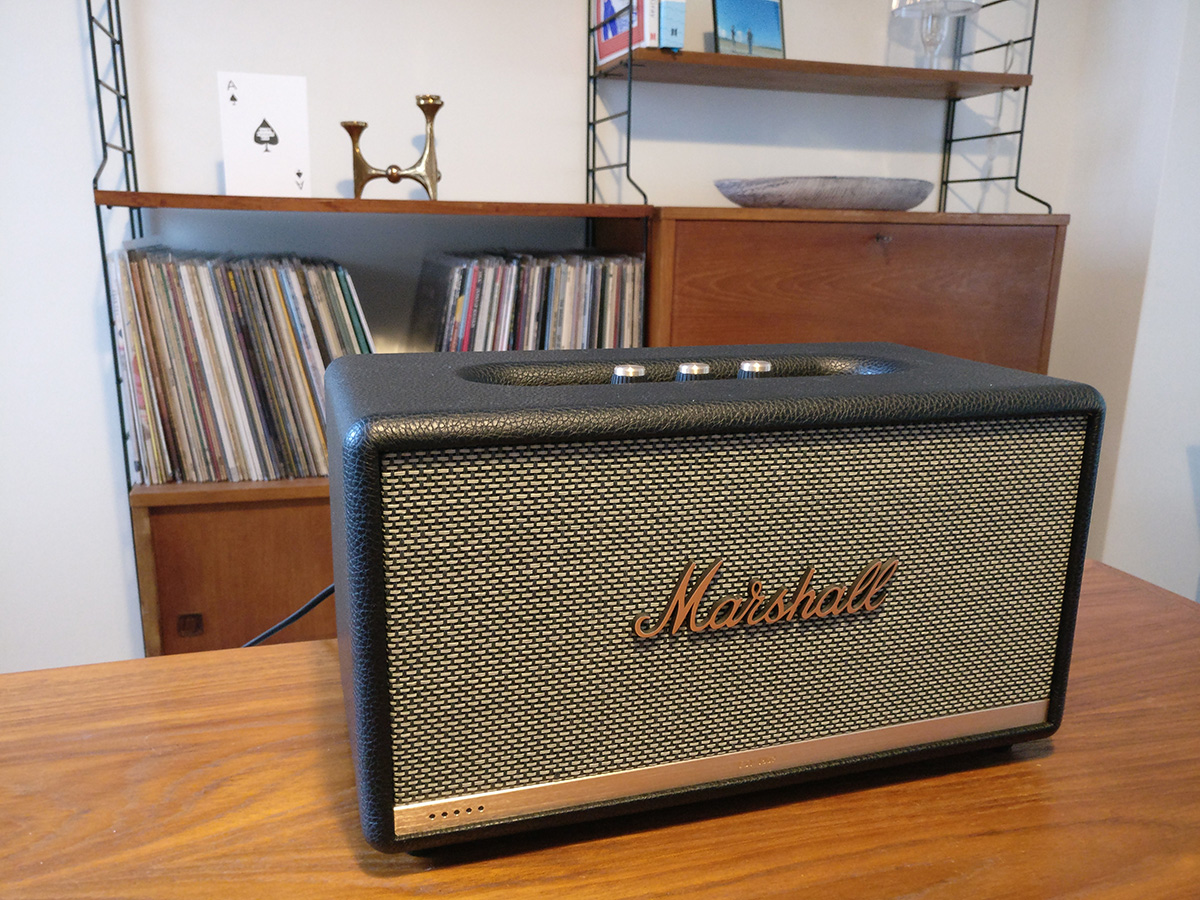 As long as you can make yourself understood when interacting with Alexa, this is a smart speaker worth a place on anyone's shortlist. As long as it's not too bulky, of course, and not too all-out rock'n'roll for your decor.
Stuff Says…
Small for a Marshall, big by anyone else's standards – but the Stanmore II Voice is an even bigger listen.
Good Stuff
Rock 'n' roll looks
Great app interface
Great detail (sound)
Snappy bass notes
Bad Stuff
That aesthetic might not be for everyone