Mercedes-Benz GLC 300 e review: fully loaded PHEV
Plug-in hybrid blends family-friendly practicality with ease of use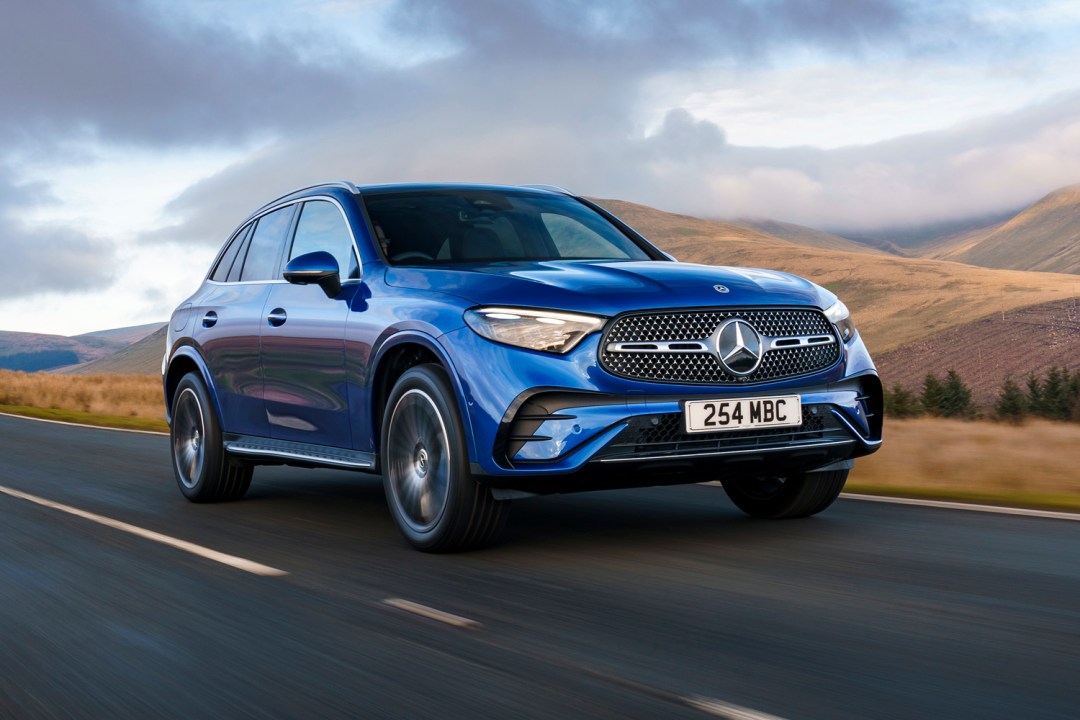 Electric converts have been rather spoilt by Mercedes-Benz recently. The glorious EQS, the just-as-refined but slightly cheaper EQE, and practical EQB family SUV have delivered high-end, fully-electric motoring, while keeping the firm's signature interior opulence intact. The same goes for the Mercedes Benz GLC 300 e.
This 'best of both worlds' model, tested here in AMG Line Premium Plus guise, lets you to call on a petrol engine as well as a battery/electric motor combo. Yup, it's a plug-in, or PHEV. Ideal for anyone who splits their time between pootling around town and hitting the highway on longer runs. And seeing how the UK's public charging network is still a crapshoot, this is definitely a good thing.
The styling
The third-generation GLC isn't radically different from previous iterations, but Merc's delivery an execution is hugely impressive. High-performance LED headlamps are new, as are the seductive curves. Buyers can choose AMG Line, AMG Line Premium and AMG Line Premium Plus equipment levels; ours was one of the latter, with 20in AMG alloys that not only looked the part but provide a decent ride when you're out on the road.
Some flurries of relatively low-key chrome, including the neat steps on each of the sills and at the rear around the twin exhausts, work nicely against the Spectral Blue metallic paint of our test example. There are plenty of other goodies as standard, including a panoramic sunroof and automatic tailgate. You'll find 64-colour ambient lighting inside, which has yet to get old with us.
The drive
The Mercedes-Benz GLC 300 e is an easy car to drive, with minimal effort required to bundle it on down the road, thanks in part to its 9-speed automatic transmission. The wheel and tyre combination really does a lot to help with the ride quality, which is comfortable but confident. Some SUVs have the tendency to barrel their way around less sensible roads, especially if you're out in the sticks where we took the car. Not so the GLC 300 e, which responds well to unpredictable surfaces and the undulating nature of countryside driving.
It's good fun too, with enough power to provide the occasional buzz of excitement when you get a clear stretch of road. What makes the GLC 300 e similarly appealing is the transition from petrol engine to EV and back again, with a seamless delivery of the power making it hard to spot when you're using one or the other.
The 2.0-litre petrol engine has decent grunt on its lonesome, but is boosted by the electric motor's 136 horsepower. It's still a heavy car, so doesn't feel astonishingly fast when pushed, but there's torque on tap when you need to nip out of a junction or get across a roundabout sharpish. Motorway miles, meanwhile, are fuss free, quick and wonderfully quiet.
The technology
If you like comfort, the GLC 300 e will not disappoint, with excellent fully-automatic seats. However, there's plenty of tech to enjoy from the central touchscreen, which dominates the middle of the cabin. At 11.9in it's large, but not overpowering and provides you with a neat balance of fingertip tech options along with a crisp and clear delivery. The screens in the current crop of Mercedes-Benz models are some of the best money can buy.
The overall user experience is great too. Even if you consider yourself less than enamoured by the proliferation of touchscreen controls in cars, the GLC 300 e has a dependable selection of options, without getting into the annoying zone. You also get a 12.3in digital instrument cluster, is just as pleasing to the eyes and can be customised to suit your personal preferences.
Even the 'Hey Mercedes' voice control works with impressive efficiency, rather than being a dud. It gets better the more you use it and is undeniably handy when you're flustered by disruptive offspring in the back. The augmented-reality assistance for navigation is another boon if you're picking your way around unfamiliar territory in foggy or frosty conditions.
Mercedes Benz GLC 300 e verdict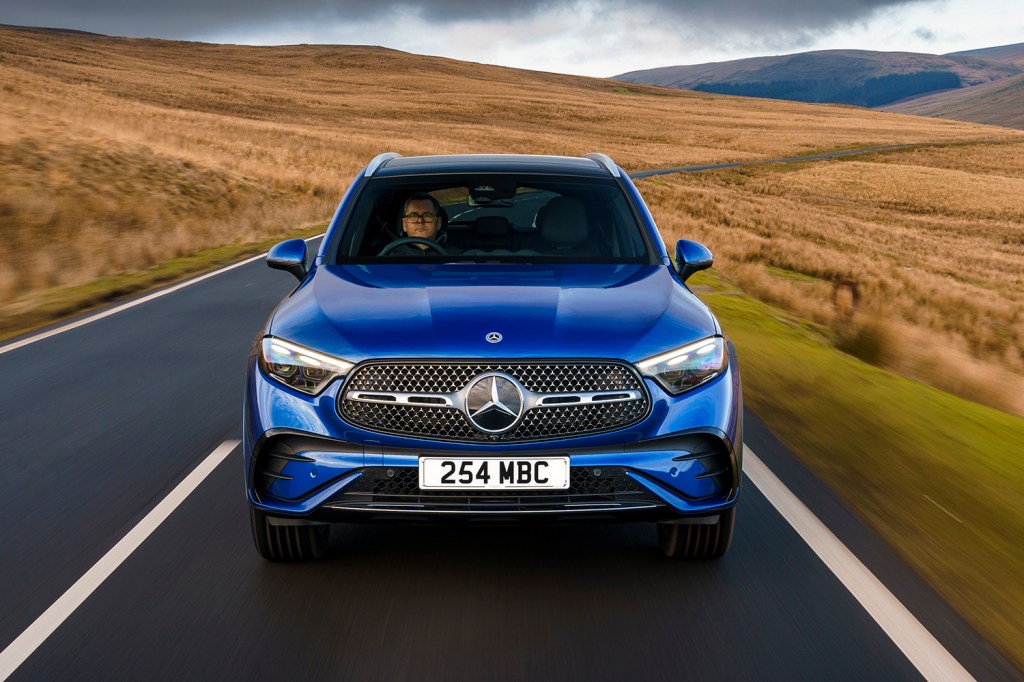 An on-the-road price of £72,210 is a sizeable lump of cash. You do, however, get a lot for your money, and a big part of the fun of a decent Merc is driving one with all the toys. Of which you'll find plenty within AMG Line Premium Plus variant.
The look of this car isn't too ostentatious either. It just rolls on down the road without the need to shout about anything. Thanks to the electric propulsion around town, chances are nobody will even notice you glide past. That might not be quite enough for some Mercedes-Benz lovers, who want to be seen. Nothing wrong with that, of course, but if you're after sensible motoring, which is matched with comfort and a practical edge that makes it ideally suited to family life, the Mercedes Benz GLC 300 e is great.

Having that plug-in hybrid convenience makes life much simpler too and, if you've got a wall charger, you can plug in when you get home in the evening and that's it. And until charging is as painless as a trip to the petrol pump, the ICE aspect continues to appeal when you're lugging your offspring to a far-flung destination.
Stuff Says…
An excellent PHEV if you want to enjoy cheap and silent around town running, plus the added convenience of petrol power for those longer runs.
Mercedes-Benz GLC 300e technical specifiations
| | |
| --- | --- |
| Engine | 2.0-litre petrol, plus electric motor |
| Battery | 31.2kWh |
| Power | 308bhp |
| Torque | 406lb ft |
| 0-62mph | 6.7sec |
| Top speed | 135mph |
| Range | 80 miles (electric) 565 miles (combined) |
| Cargo volume | 400/1497 litres (seats up/down) |