Misfit Vapor review
Misfit pulls out all the stops for its first full touchscreen smartwatch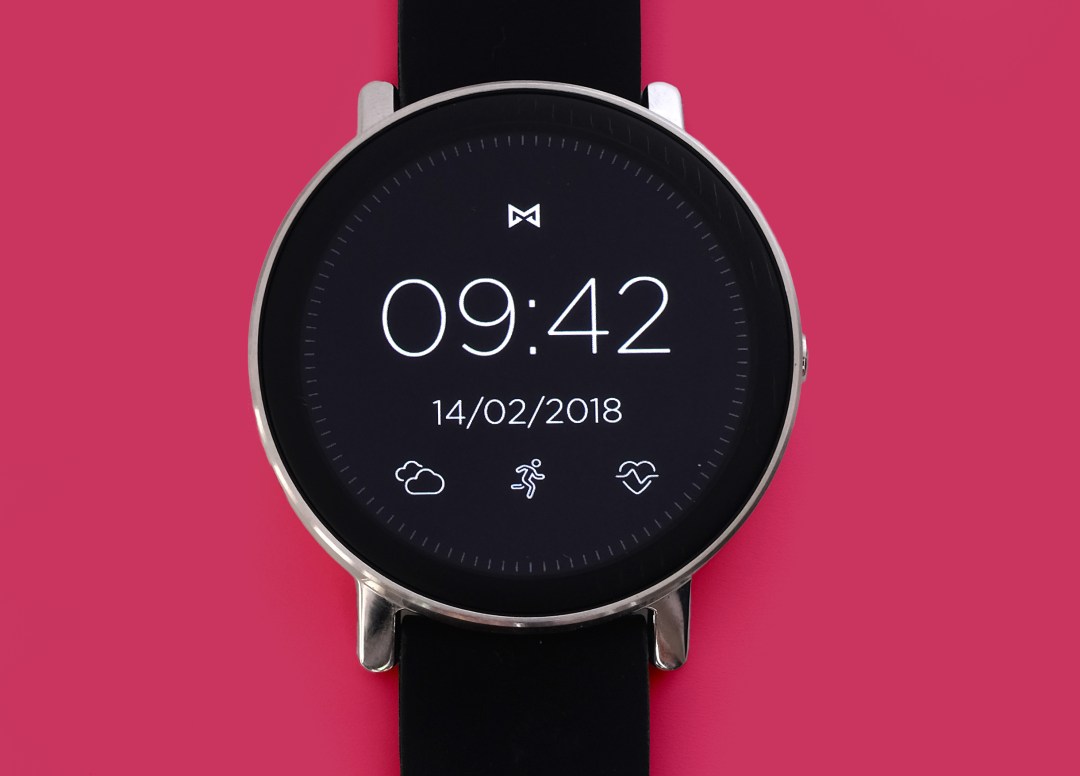 Once upon a time, Misfit was an interesting little wearable company, content to pump out trackers that looked a bit like jewellery. And not in a "buy it now for only $17.99 plus $9.99 shipping on QVC" kinda way.
Misfit has just about outgrown its name, though, because now it makes wearables that look quite a lot like those of the big players. It offers analogue smartwatches like the Command, and now the Vapor, an Android Wear watch.
Like every Android Wear watch under the sun, it seems oddly familiar, with no standard-setting fitness skills, a regulation one-day battery life, and only one design USP. Honestly, we were struggling to get all that excited – but then it does cost significantly less than some rivals.
Looking to try Android Wear 2.0 for under £200? You'll want to read on.
Misfit Vapor Bezel controls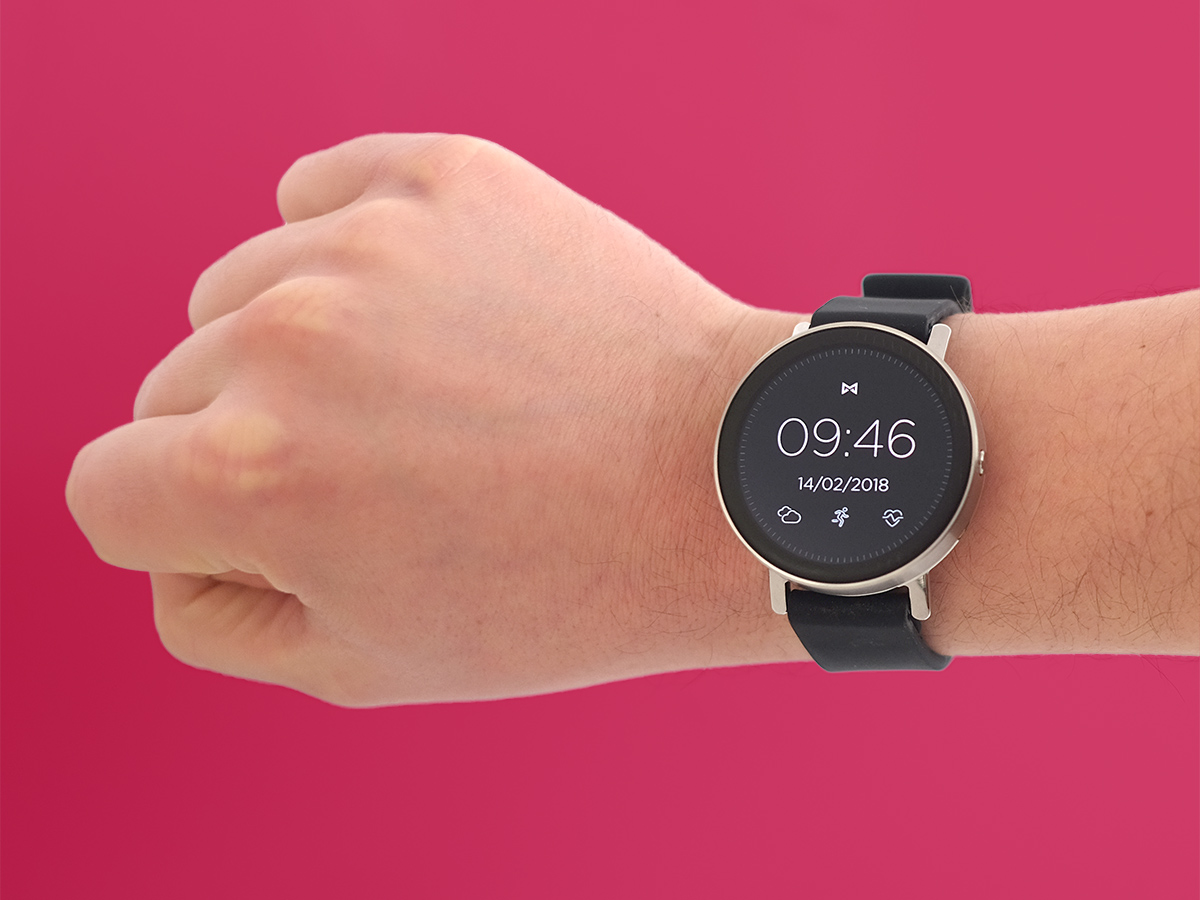 After that shower of non-praise, let's start with the Misfit Vapor's most unusual part. It has a touchscreen, but the outer part actually acts as a touch ring.
Run a finger around it and you can scroll through notifications, messages or the apps menu. It's neat. But few apps seem to have added support for bezel control so far, and there's nothing like the satisfying clicky-clunk of a Samsung Gear S3 bezel. Nothing moves at all here.
Putting an analytical cap on for a second, it's not even the black part around the Vapor's screen that is touch sensitive. Touch it without grazing the edge of the touchscreen and nothing happens. There's no cool new hardware here, just a smarter implementation of the usual stuff.
Misfit Vapor Design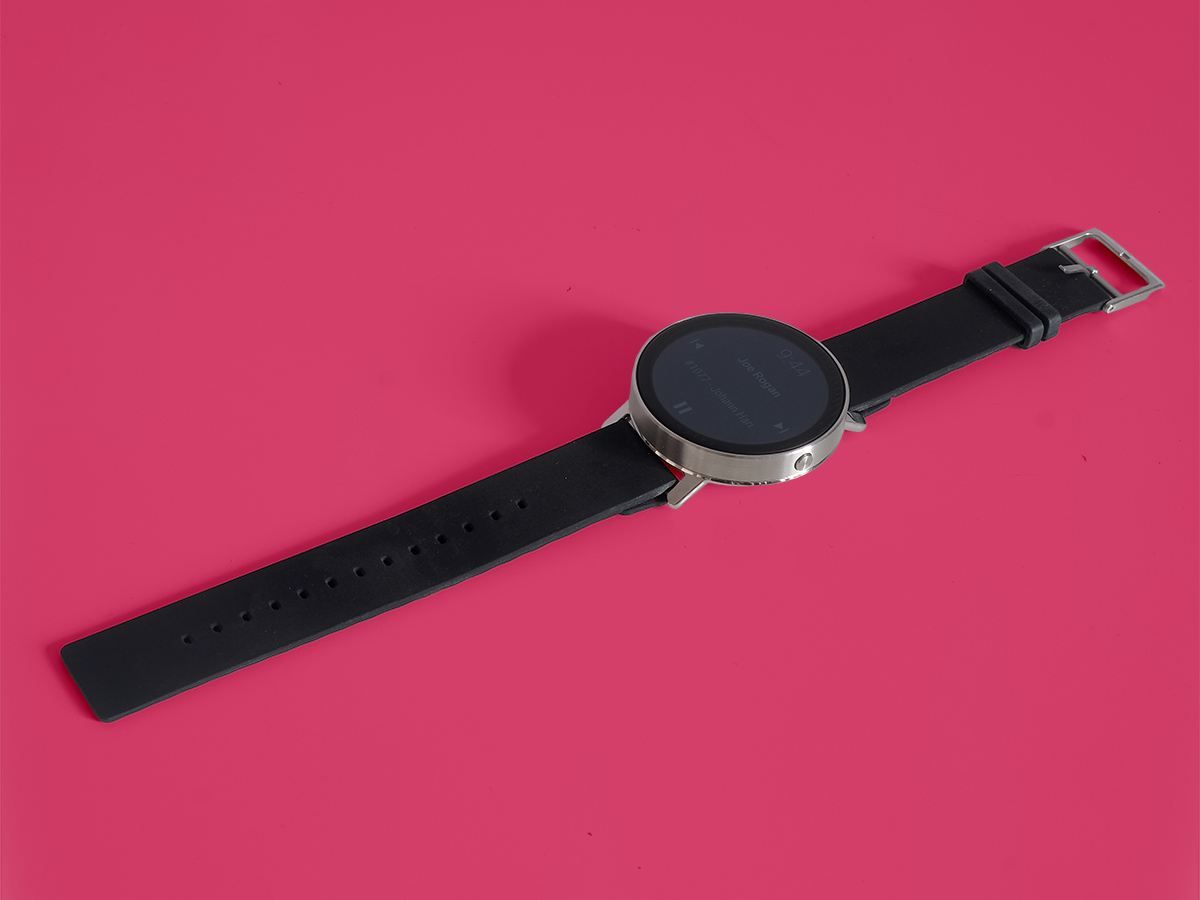 Front-on, the Misfit Vapor looks good. A thin band of steel and a display surround of just a few millimetres borders the fully circular screen. It's sides are shiny, with a brushed effect, to make the most of all that steel.
The Vapor is chunkier than it initially appears, though. Under the main steel casing, more metal blooms out to make this one of the thicker Android Wear watches. We're used to Misfit making quite light and dainty wearables – but the Vapor is neither.
Despite this, the Vapor is fairly comfortable for a large, heavy-ish watch. It's also 5ATM water resistant, so you can take it swimming, and like many Wear watches, there's just the one "home" button on the side.
Misfit Vapor Screen and software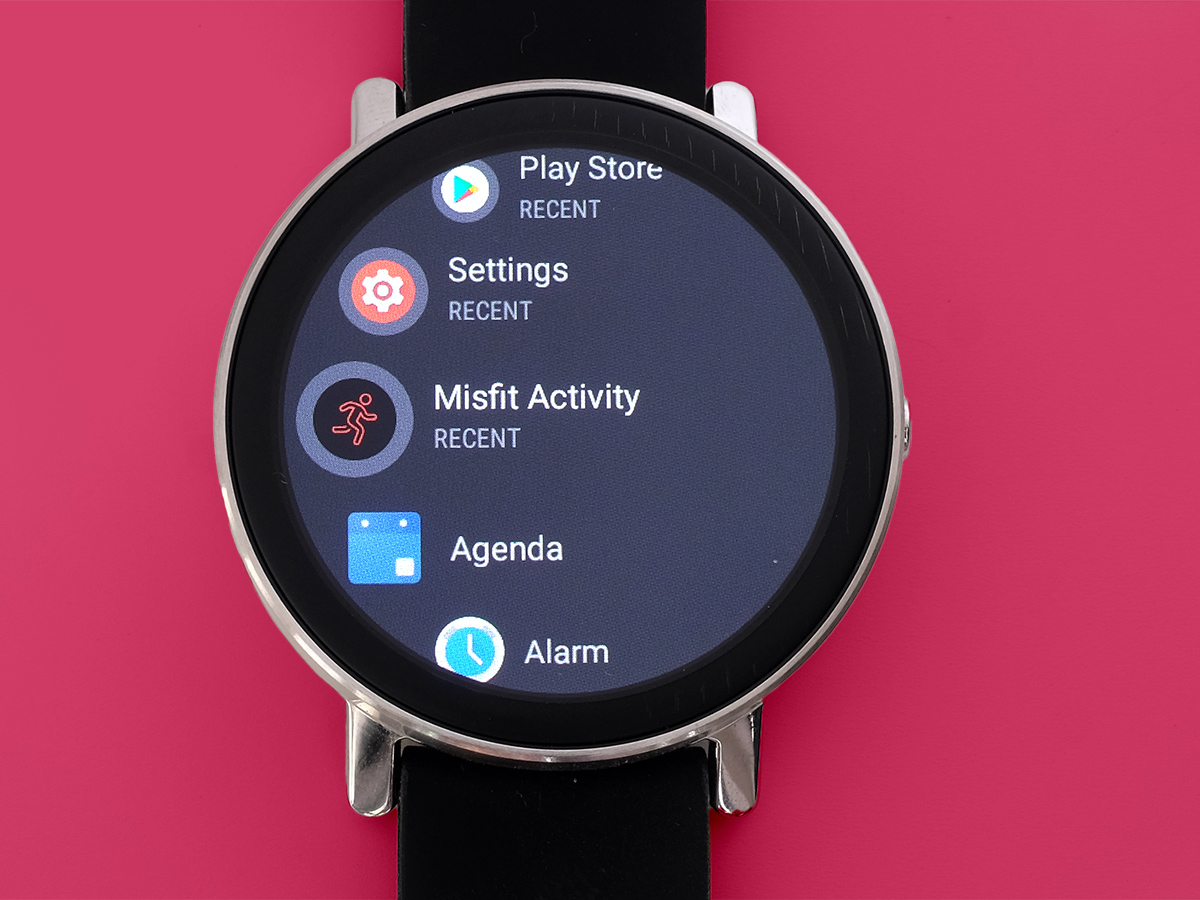 The 1.3in AMOLED screen doesn't give any cause for complaint. It's sharp enough at 326ppi, colourful, and its brightness automatically changes to suit ambient light. The Vapor also responds well to wrist flicks; you don't need to press the side button every time you want to brighten up the clock display.
There's no "flat tire" effect like the old Moto 360 smartwatches, either. Phew.
Under the screen glass you'll see the now-familiar sight of Android Wear 2.0. Misfit has not gone overboard with custom watch faces – there's only a handful, but most have the attractive minimalist look Misfit has aimed for in the past.
The default one, Vapor Digital, makes good use of Wear's clock face complications, which let devs cram-in more interactivity. You can fire-up the heart rate reader, start a run or check the weather after just a tap on one of the face's little icons.
Misfit Vapor Fitness Tracking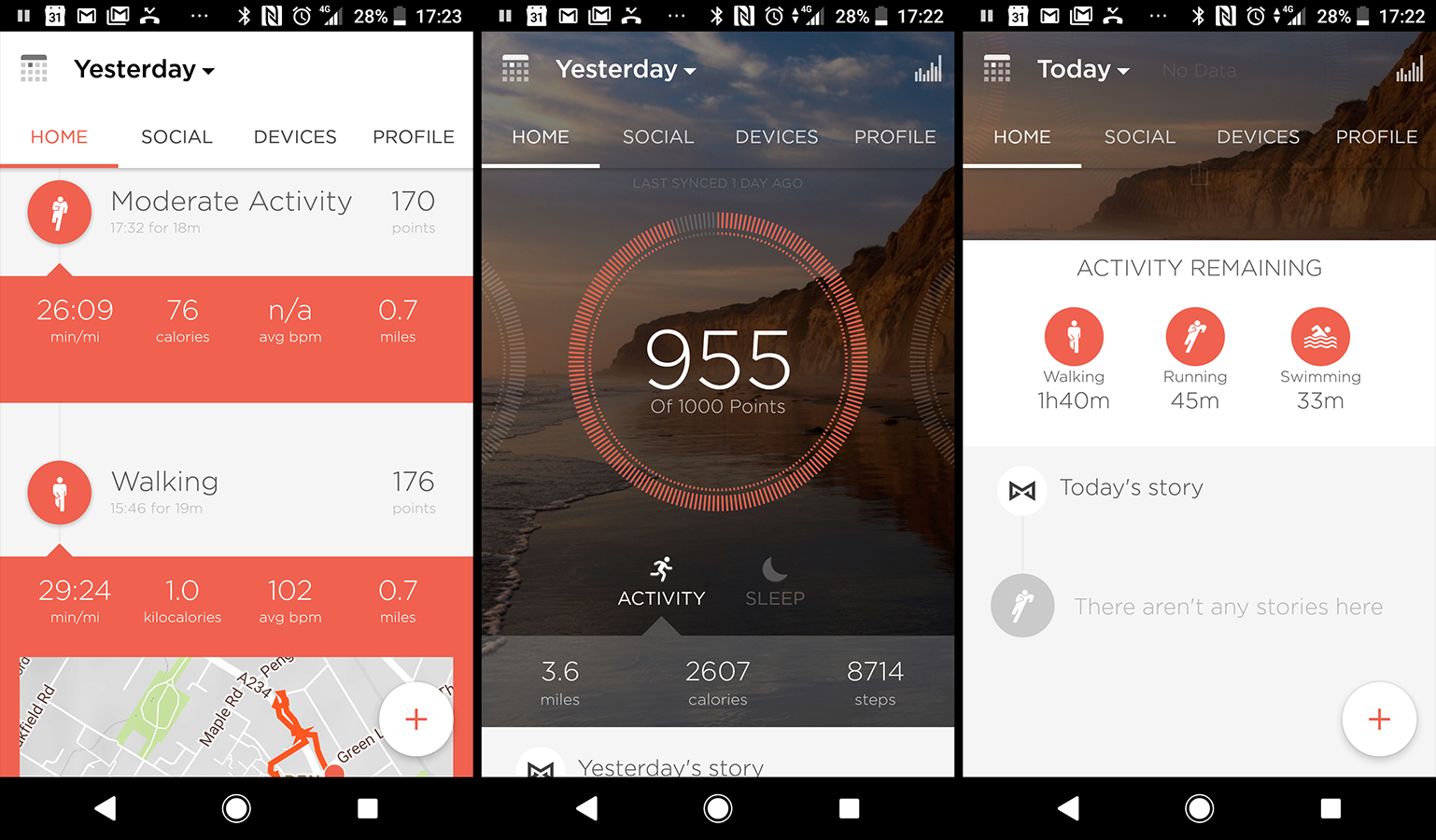 The other important extra is the Misfit Activity app. This adds a fitness angle to an otherwise pretty conventional smartwatch. You choose you activity: run, walk, hike, cycle, swim, or just pick a goal and head off freestyle.
It's a neat little app, letting you use the bezel action to control music, and even see a little map of your location when using the walk or run modes. Location gumpf reveals one of the Vapor's surprise weaknesses, though.
This watch has Connected GPS, but not "real" GPS. This means while the Vapor can track your routes, and do so pretty accurately, it's actually just leeching off your phone's GPS chip. If it loses connection, or you want to go for a 20-minute run without your social media face hugger in your pocket, you're out of luck.
It's a shame, especially when the true-GPS Huawei Watch 2 Sport is now only a mite more expensive. That Huawei watch isn't much of a looker, but might still be the best Android Wear all-rounder in other respects.
The Misfit Vapor is also not the greatest heart rate tracker going. For readings as you sit watching TV, clocking your resting heart rate, it's bang on. However, take it out for a run and it'll struggle with high-intensity readings when there's a lot of movement. The Vapor doesn't 24/7 track your heart rate either, so you don't end up with a neat heart rate graph of activity all through the day.
This is a decent sport tracker, but not a great one.
Misfit Vapor Battery Life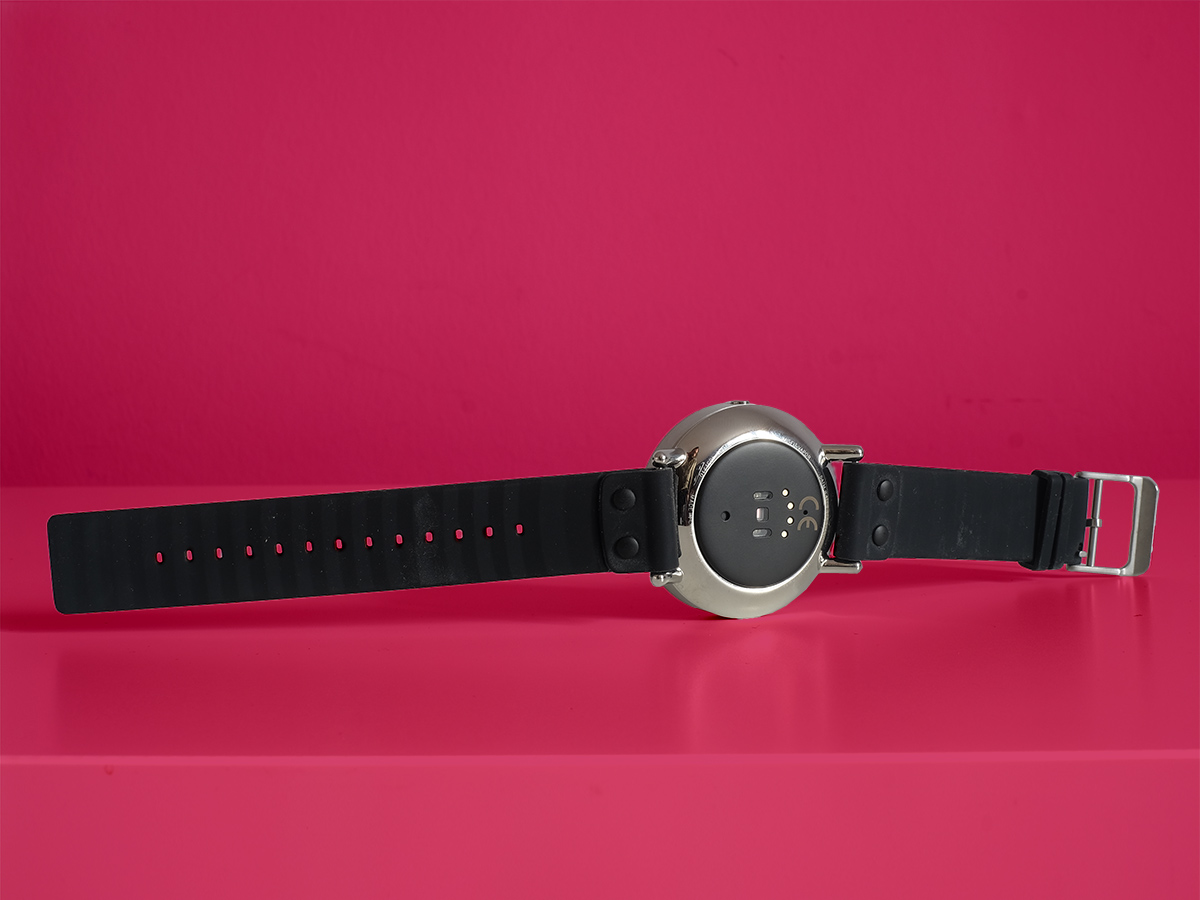 Battery life is the patience-testing norm of the average, uninspiring smartwatch. You're looking at 24 hours, without any marathon tracking involved. It's a reminder why the Samsung Gear smartwatches still have an appeal, even if they barely have any apps worth downloading. They last a lot longer.
Misfit has made the situation worse with a fiddy charge system. It uses a magnetised pad, but not wireless charging, so the little metal contacts rely largely on the magnet to keep them in place. At one point we spend 30 minutes just trying to get the Vapor to charge after it ran flat: the system is far from perfect.
The Vapor also lacks NFC. You can't use the watch for wireless payments, one of the more interesting jobs for an Android Wear watch. There's just a spritz of Misfit special sauce in the Vapor, far less than the Shine 2 or Ray. But at least it's not as expensive as some alternatives.
Misfit Vapor Verdict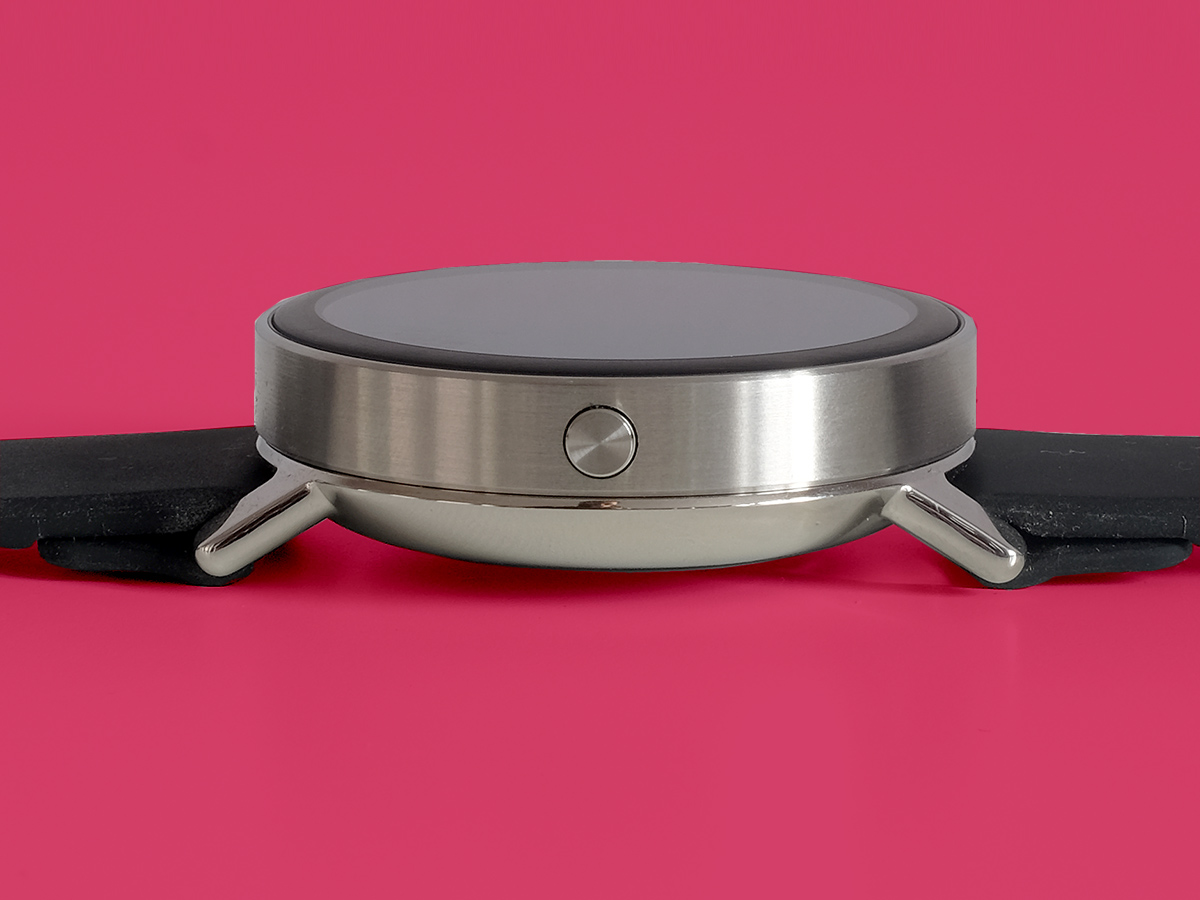 The Misfit Vapor doesn't add much to the world of Android Wear watches. It has classic one-day battery life, its sport features don't quite lead the pack, and it's chunkier than it looks in some photos.
Misfit's software additions are great, though, as are its custom apps and watch faces. And the price is lower than that of the competition with full-on GPS, undercutting both the Samsung Gear S3 or Fossil Q Gen 3.
But if the appeal of Android Wear on its own isn't enough to keep you satisfied, the Vapor doesn't have all that much to keep you enthralled. Even with a virtual rotating bezel thingamy.
Stuff Says…
It doesn't have a killer design, amazing sport features or top battery life, but the Misfit Vapor is one of the more affordable Wear watches.
Good Stuff
Smart stainless steel casing
Fully round OLED screen
Stylish watch faces
Decent price
Bad Stuff
One-day battery life and awful charger design
Doesn't have "real" GPS
Bigger and chunkier than rivals