Momentum Transend E+ review: comfy commuter
An e-bike that majors on simplicity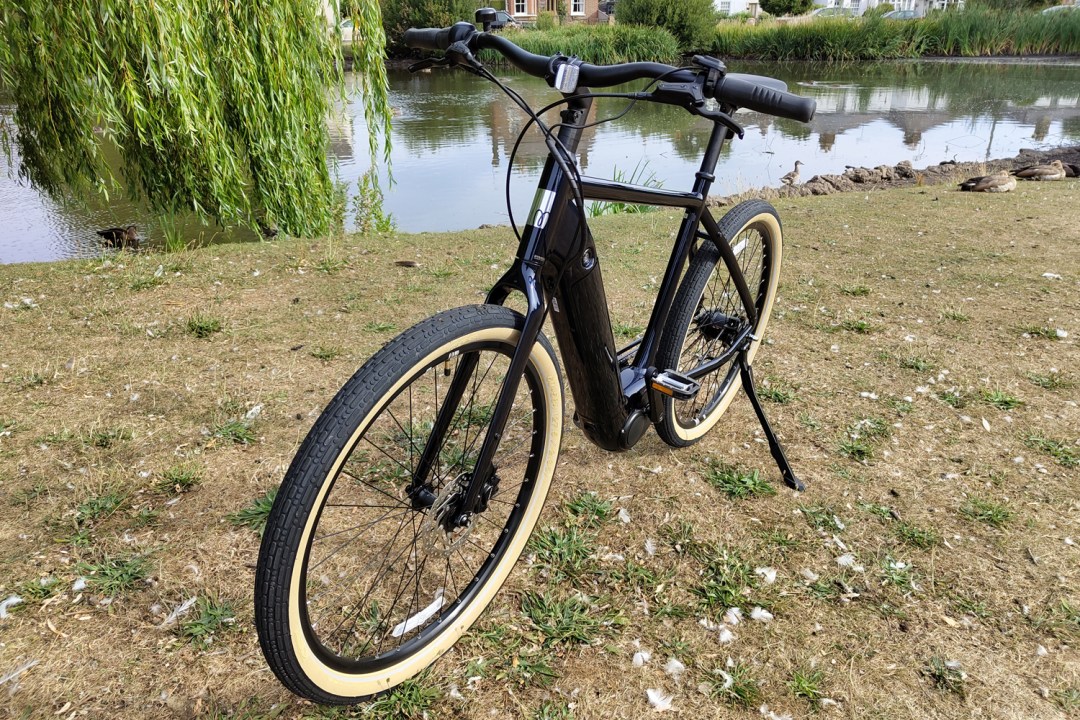 If a morning cup of coffee isn't enough of a boost to get you cycling to the office, maybe a 500Wh battery will do the trick. That's what powers the Momentum Transend E+, an electric bike purpose-built for commuters.
The sub-brand of appropriately-named cycling powerhouse Giant is a bit more style-conscious, offering a range of colours that blend in perfectly with the East London fixie crowd, and a choice of conventional and mid-step frames.
It also understands not everyone knows the difference between derailleurs and disc brakes. So while it'll happily assist your pedalling for up to 100 miles, you won't need to be a bike mechanic to road-worthy. But is simplicity always the best approach, when rivals offer more features for similar (or less) cash? We've been finding out.
Design & build: in the frame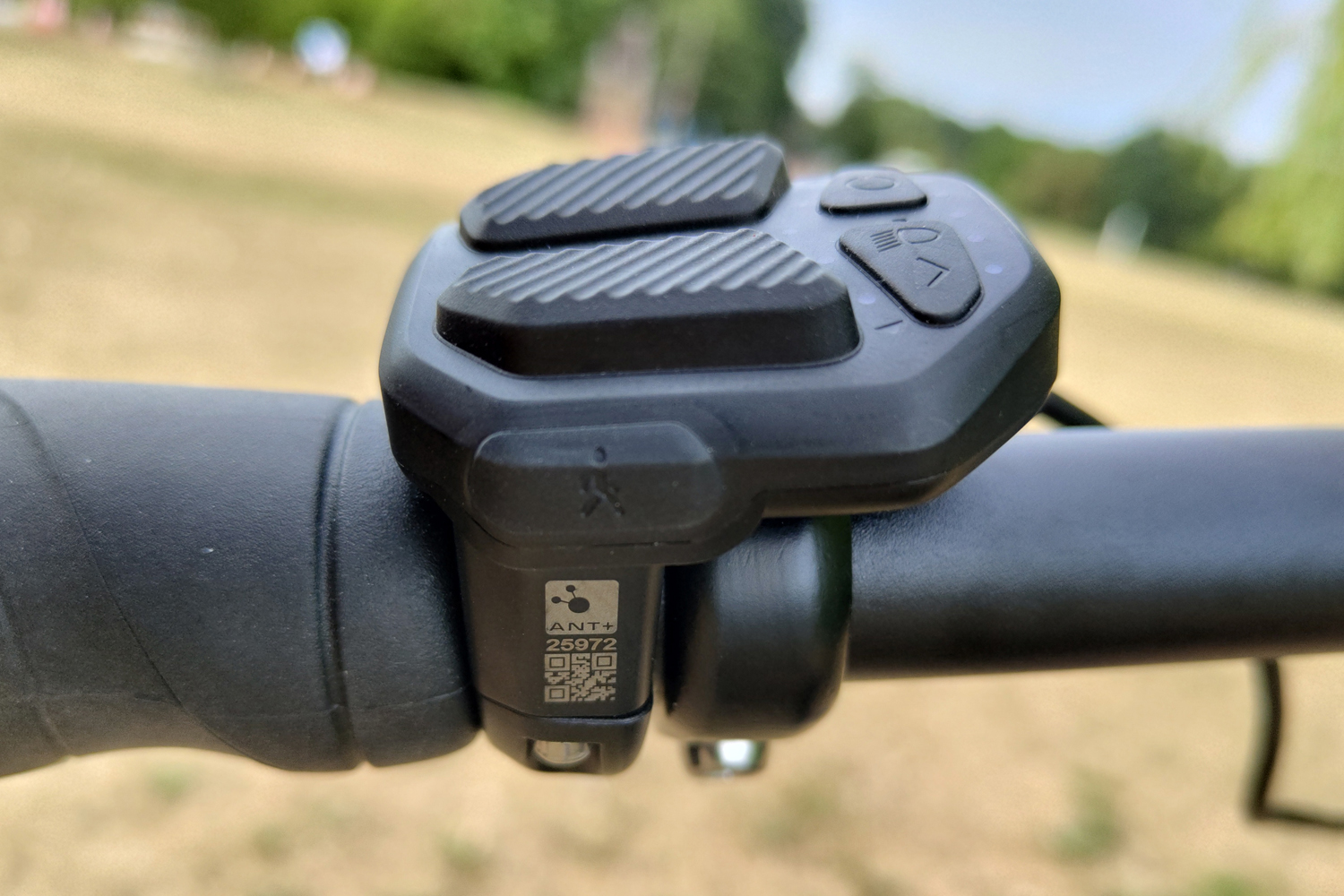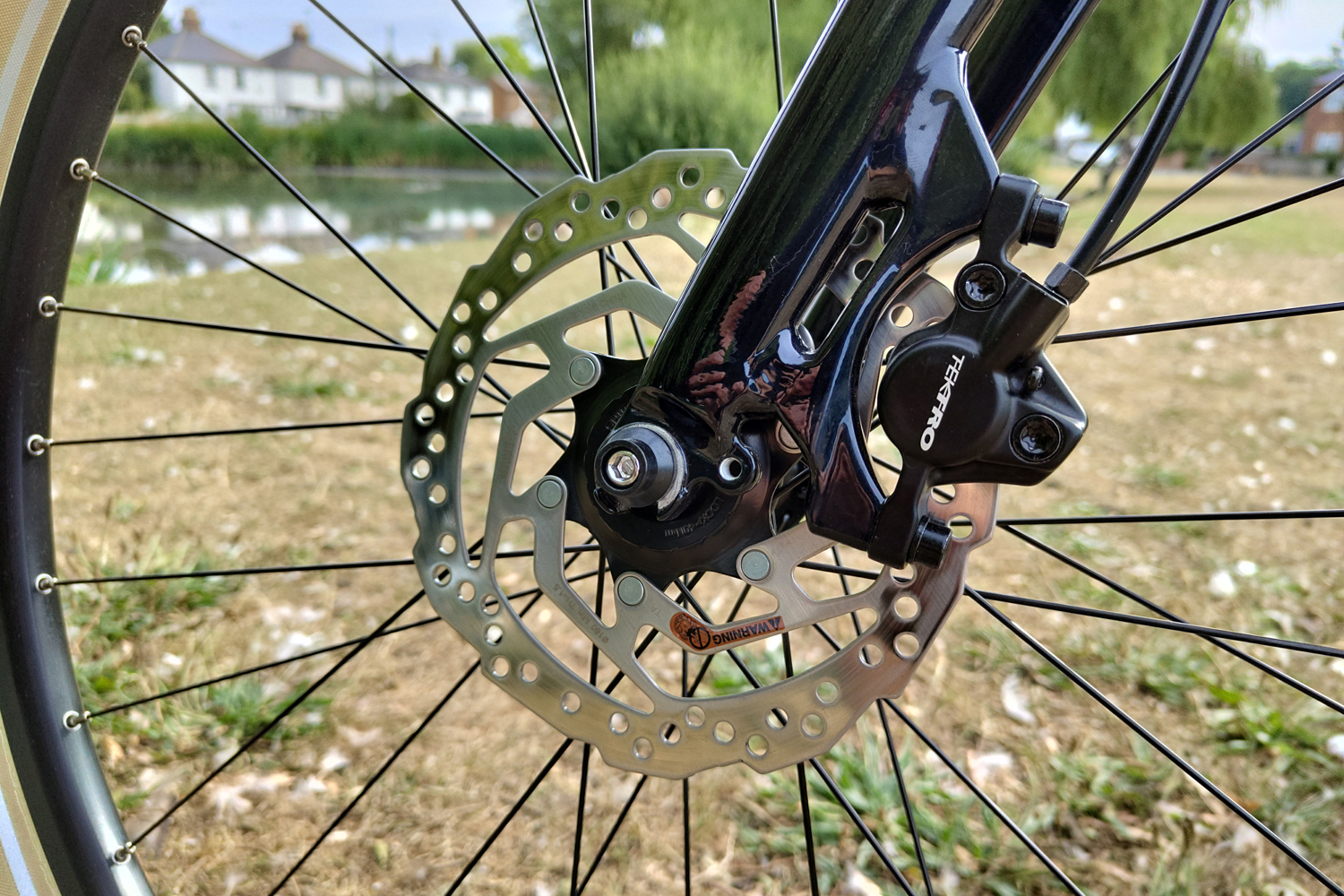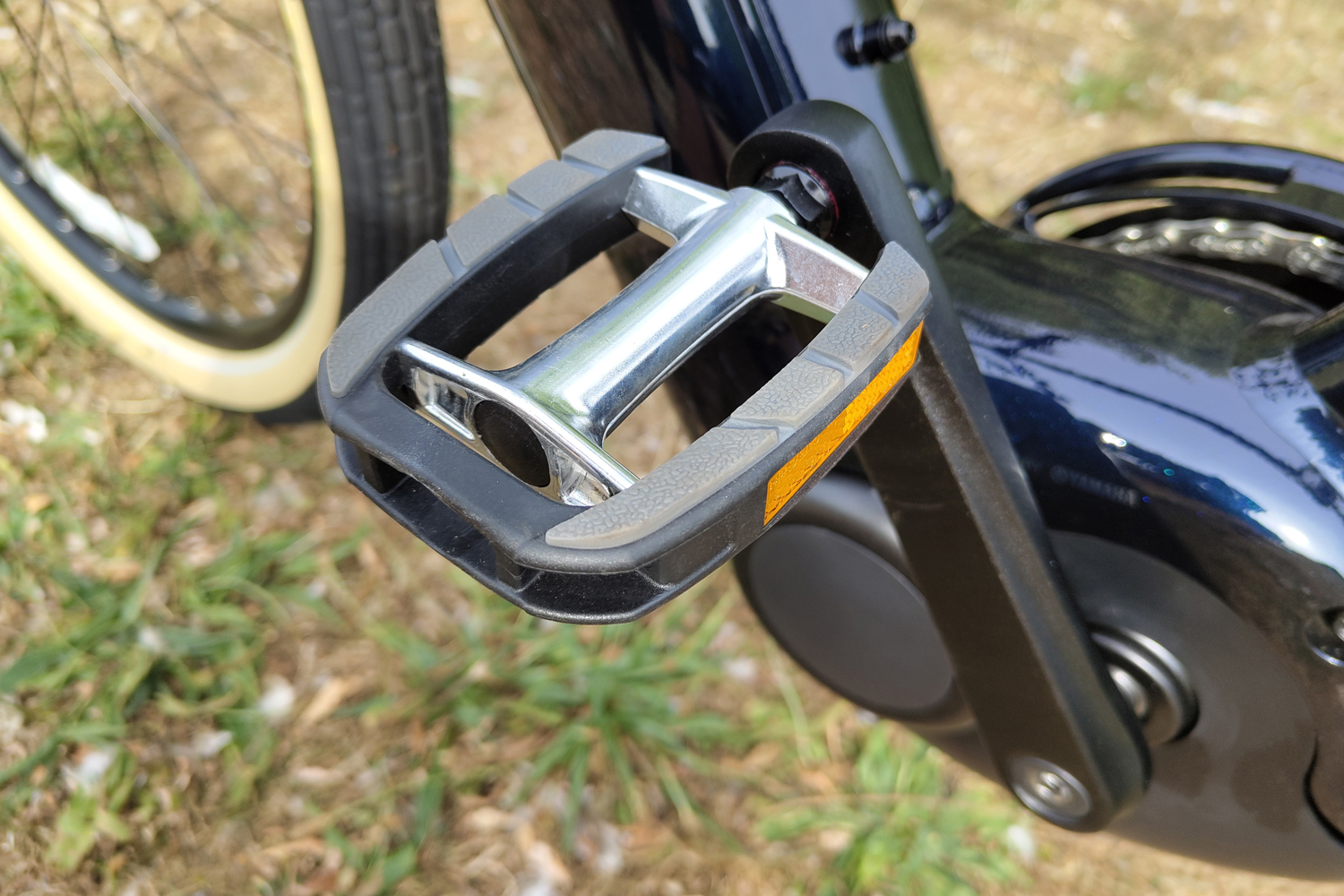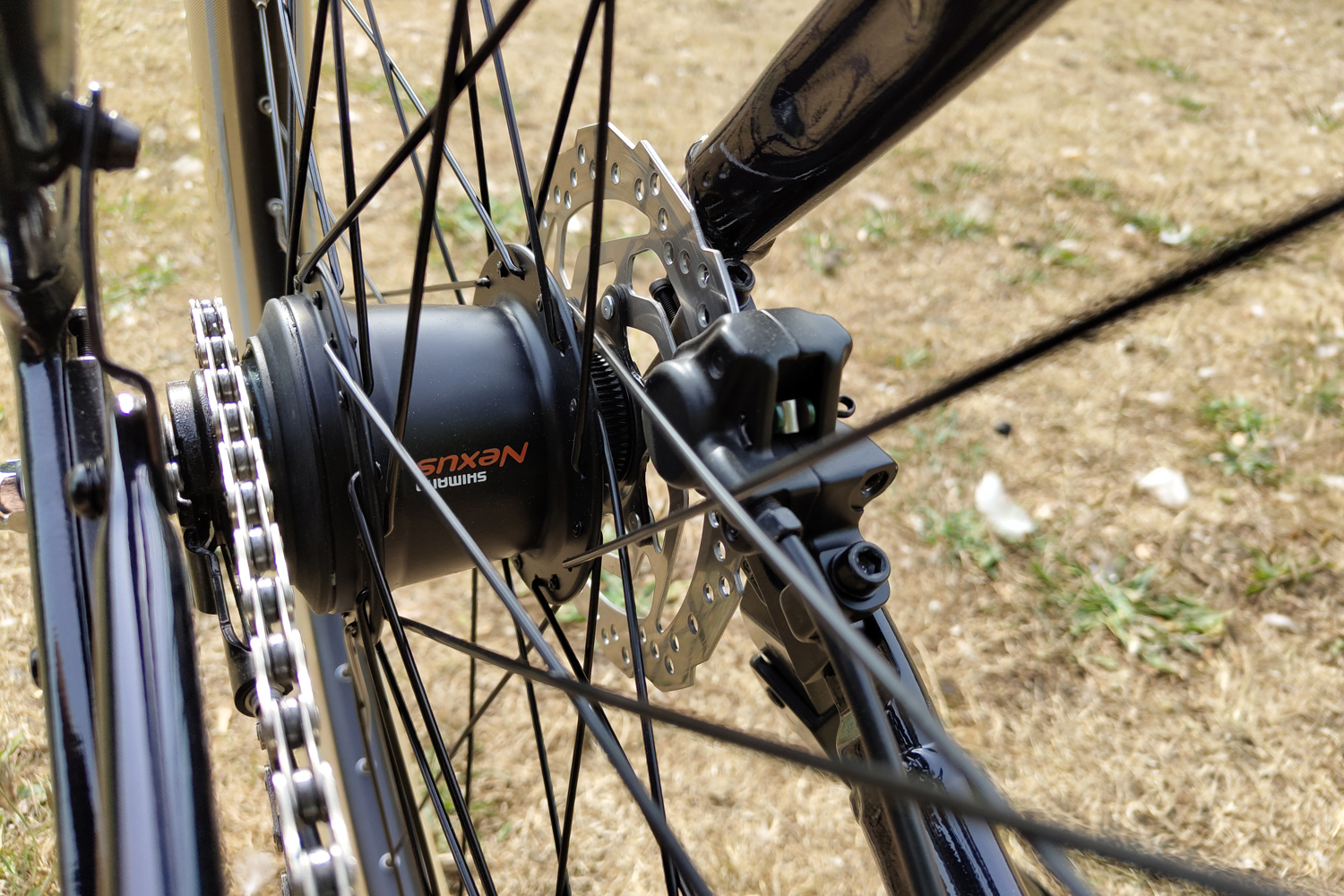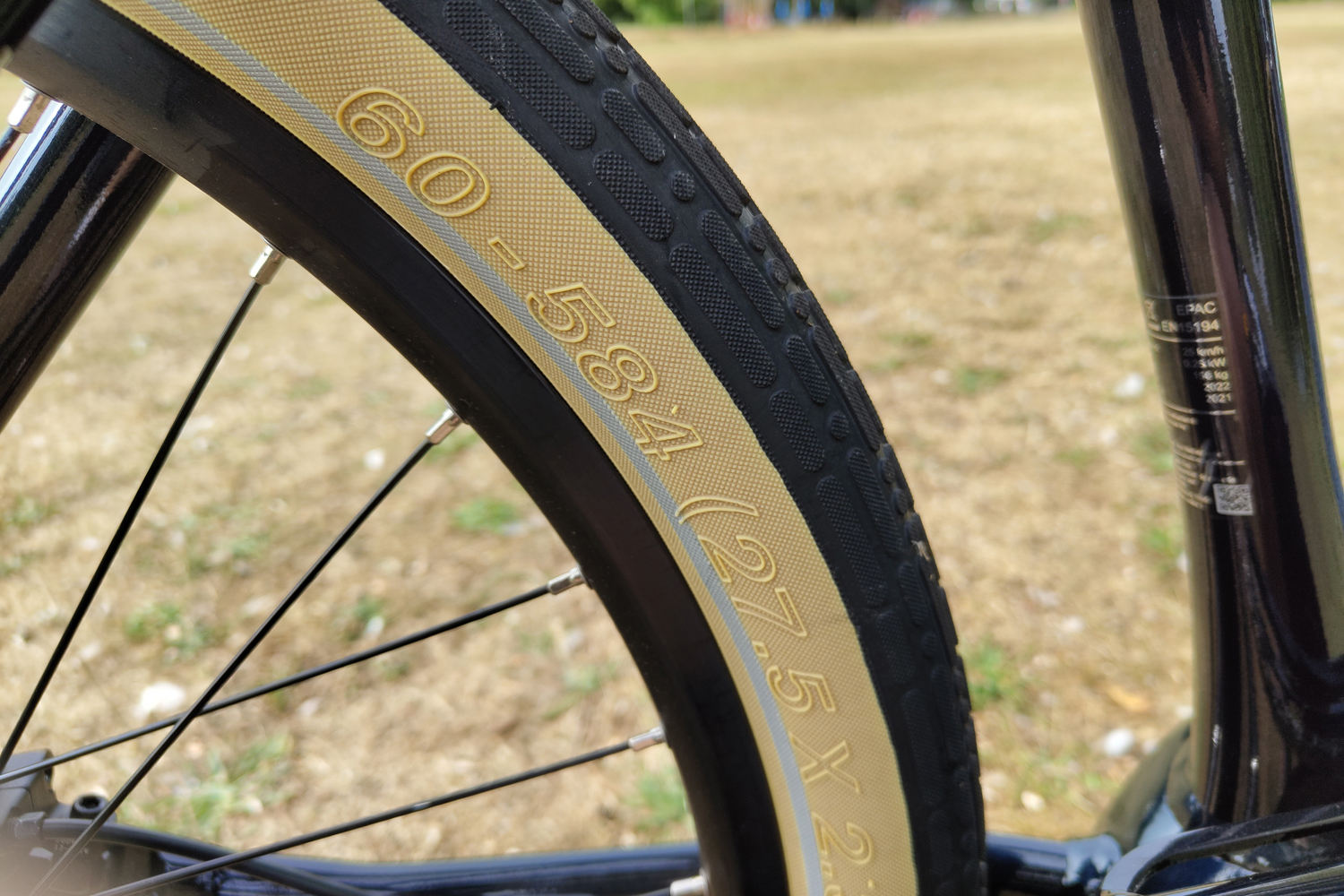 With its battery integrated into a chunky mid-frame, it's immediately obvious the Transend E+ is an electric bike. The straight handlebars are clearly aimed at leisure riders rather than serious tourers, too. It's not as subtle as say, a VanMoof S3, with partly-exposed gear and brake cables and a visible chain, albeit with a guard to keep it away from your shins.
The hidden gear hub, hydraulic disc brakes and mid-drive motor make for an overall clean look, as do the lack of mudflaps or rear rack – things we'd expect for a dedicated commuter bike. That makes this something of a fair weather ride, unless you're going to splash out on aftermarket kit.
A built-in kickstand is a welcome touch, being sturdy enough to keep the bike upright on soft ground and against moderate wind gusts. The chunky tyres are made for road riding, with a tread pattern that should help it cope in all conditions. Not that we had the chance to test the theory, what with the UK going through a particularly dry summer.
Simple doesn't have to mean basic. Sure, there's no suspension here, and the gearset has a mere seven speeds, but that's really all you need for a commuter bike.
Features & battery: plug and play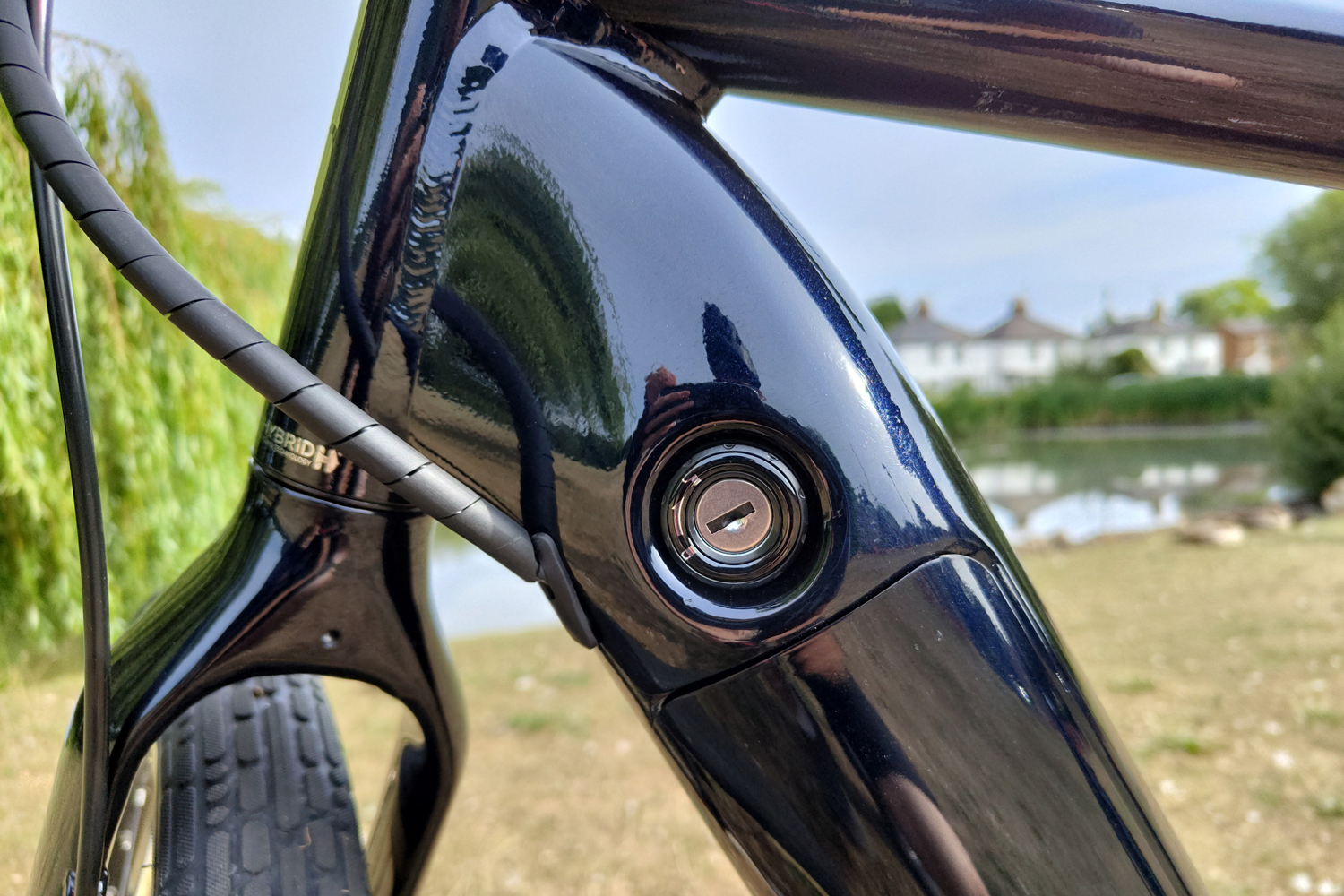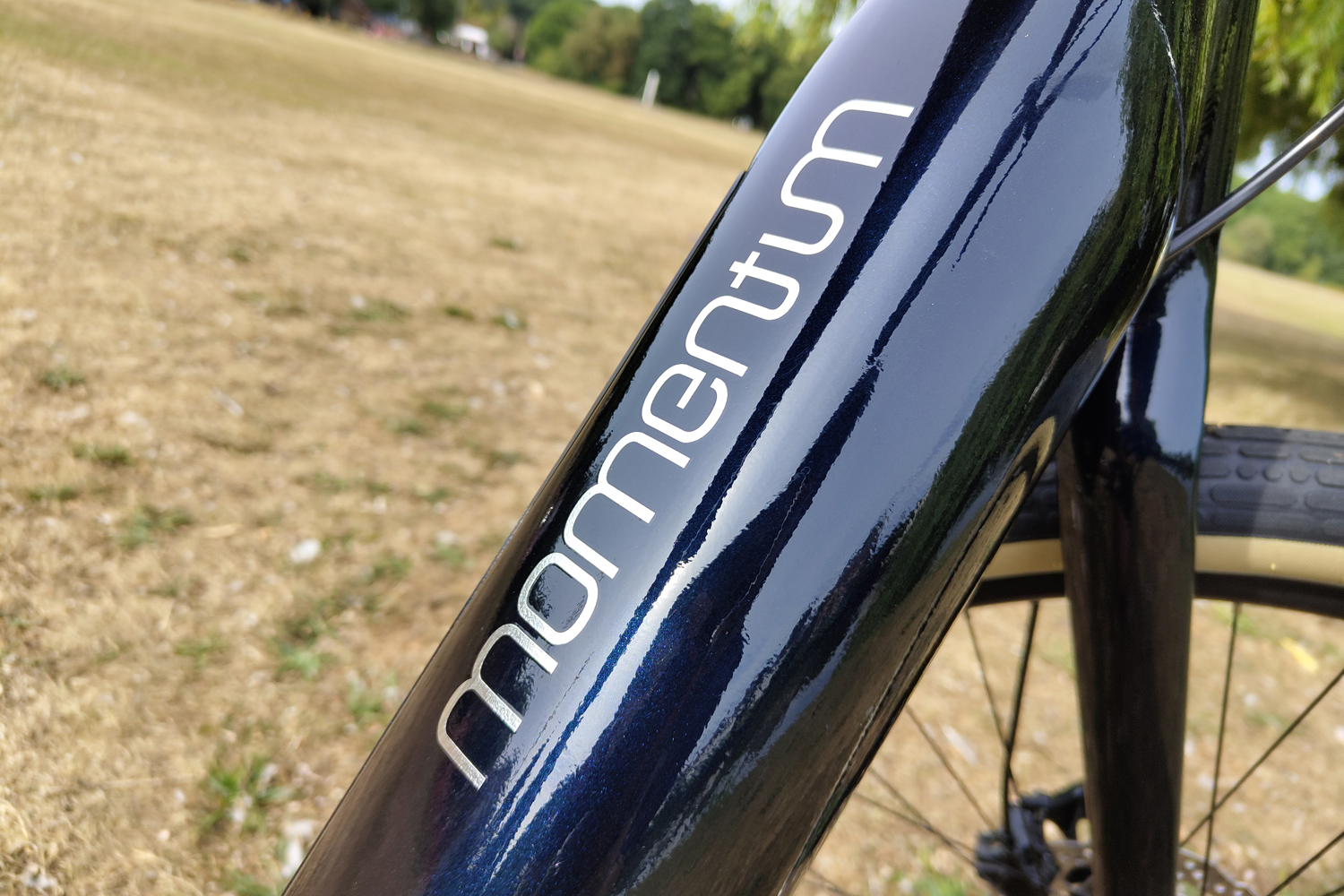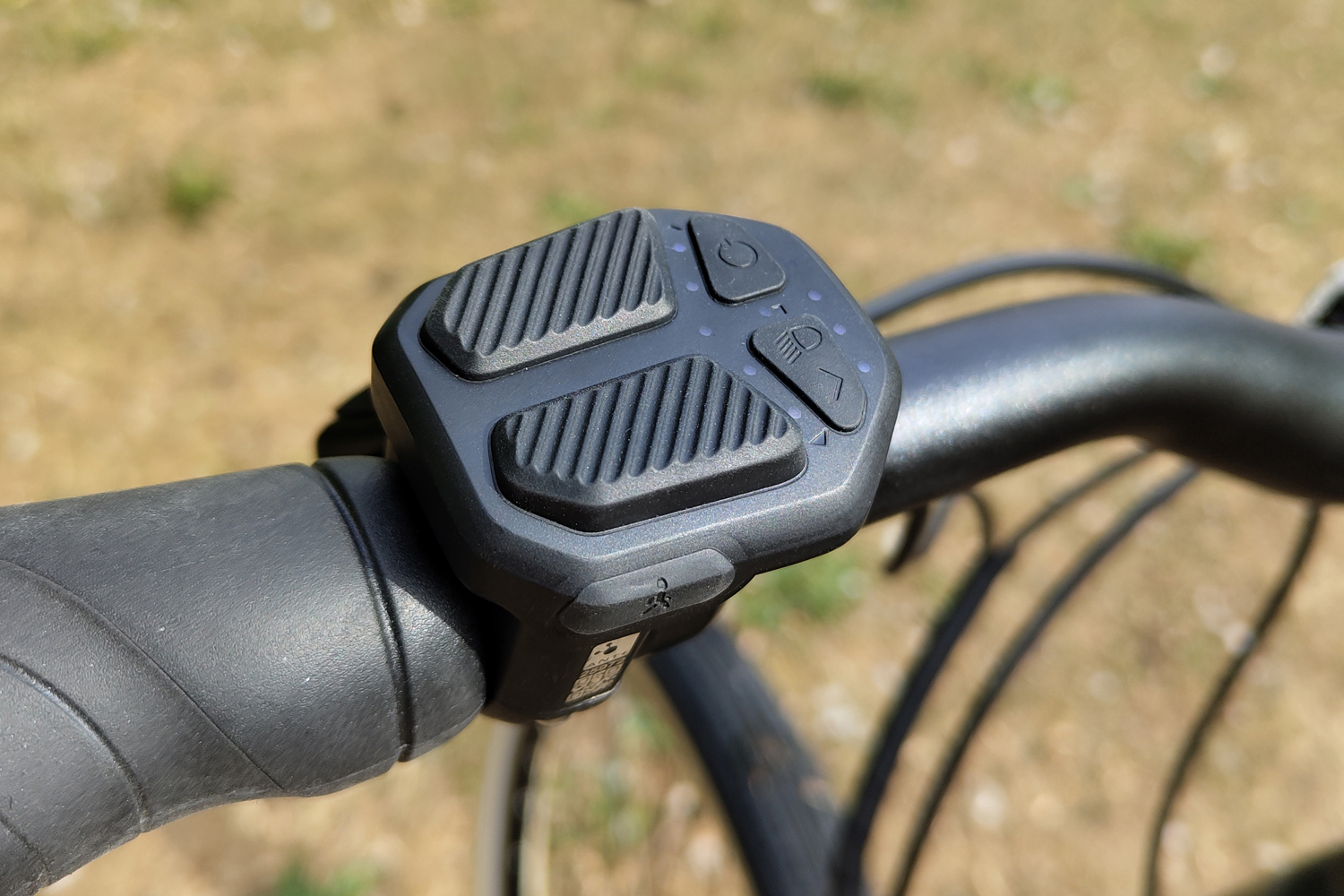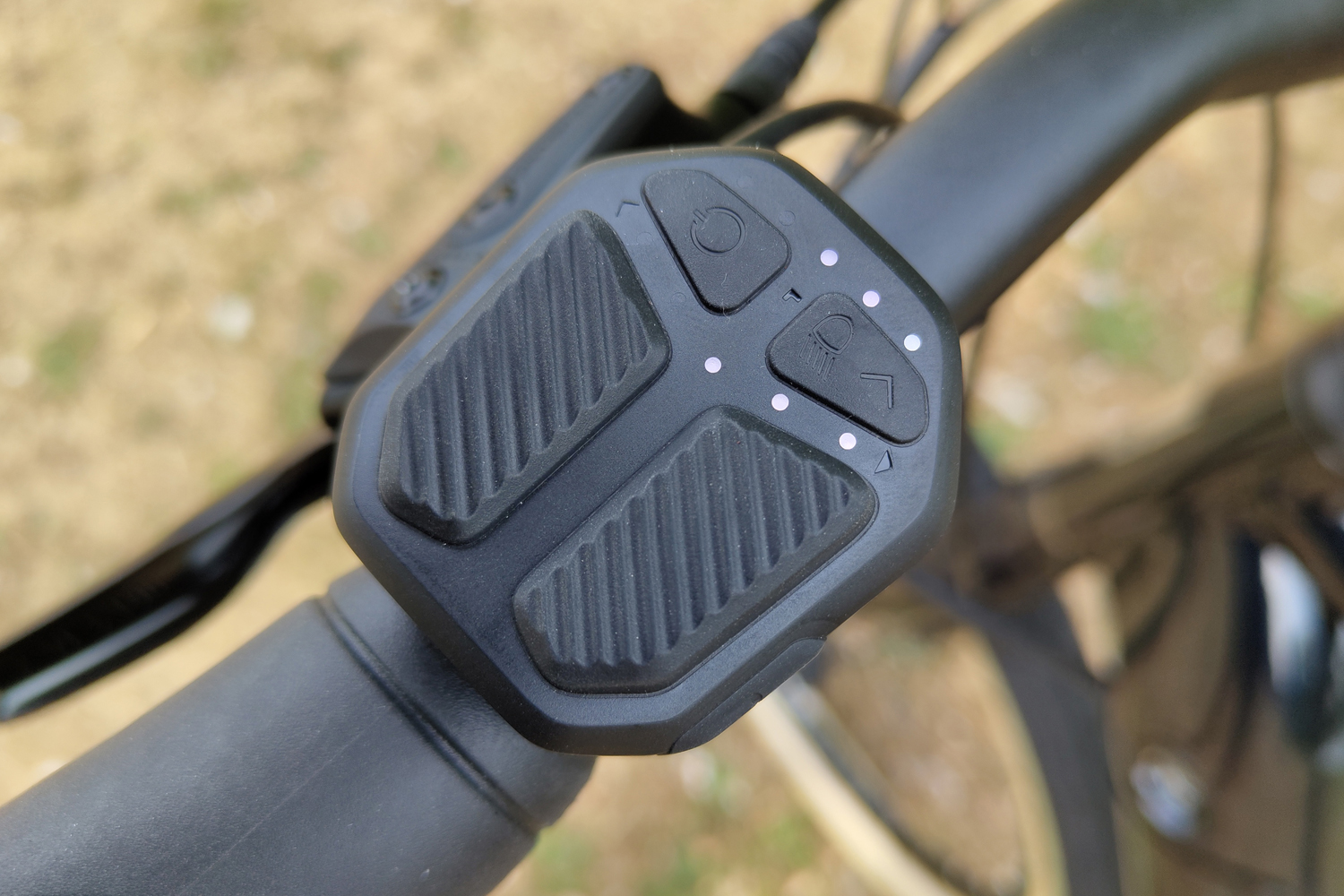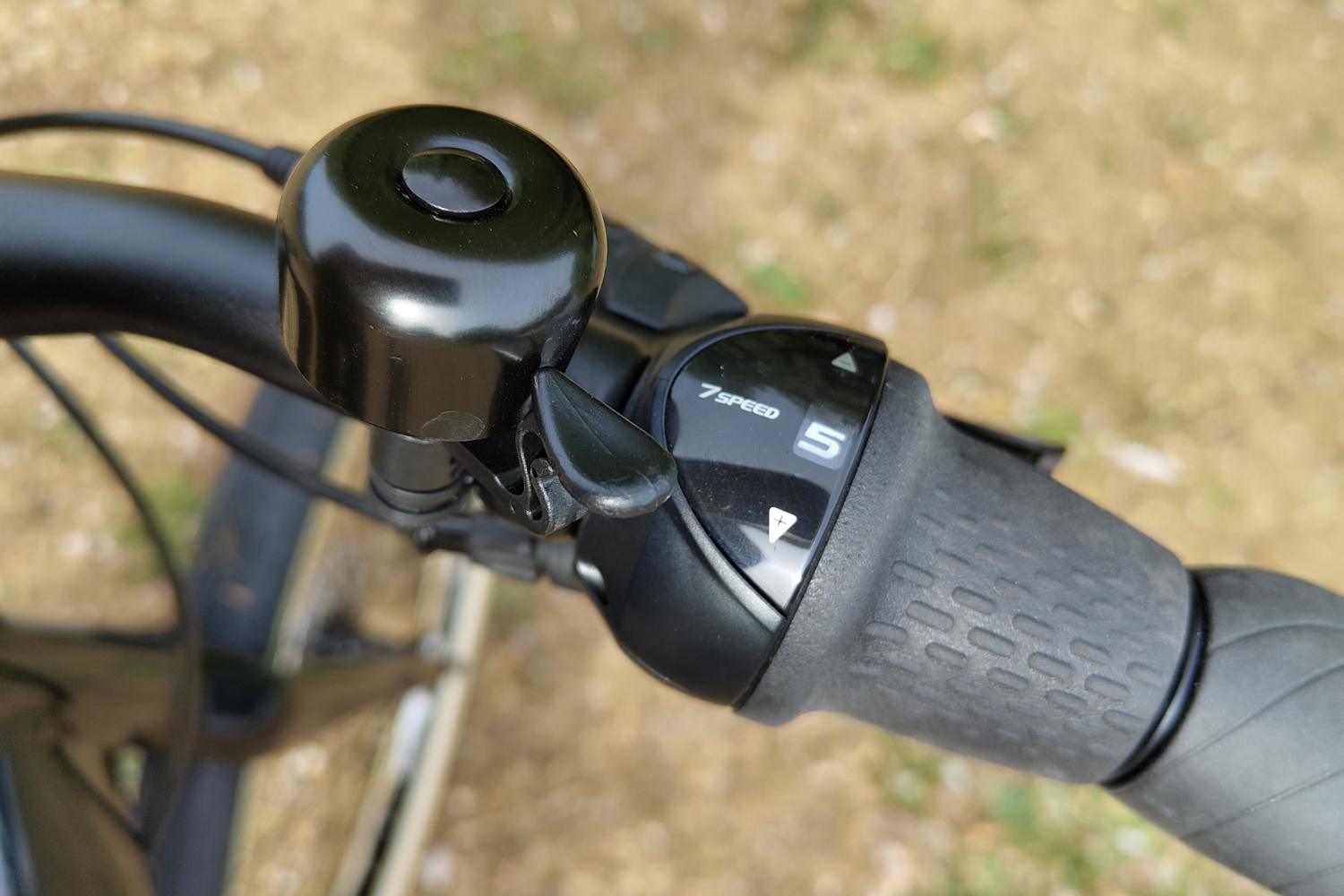 Another indicator this isn't the bike for people who genuinely care about split times and personal bests is the lack of LCD screen. The only sign you're pushing harder than the electric motor is its lack of pace once you breach 15mph.
Momentum has instead gone for a more basic control unit, with a handful of buttons and scattering of LEDs that indicate remaining battery life and the strength of the assistance being dished out. Assisted walk mode is a useful inclusion, given this isn't an especially light bike: turn it on and the bike rolls forward with minimal effort on your part.
There's also a button just for turning the lights on and off – but the Transend E+ doesn't have any fitted. There are apparently cables pre-wired inside for adding an OEM kit later.
The unit has ANT+ support baked-in, which pairs to Momentum's smartphone companion app for more in-depth battery stats, route planning, and firmware updates. It'll recognise external LCDs if you want to fit a bike computer, and even has Strava support, so you can ping your rides straight to social media without any extra kit. GPS accuracy depends on your phone, but is still a very useful inclusion.
You need a key to release the battery, so no-one can pinch it while the bike is chained up, and so you don't need to lug the whole bike inside just to charge it. An 80% top-up takes roughly two hours using the bundled power brick, which is about as hefty as one you'd use to keep a gaming laptop juiced up. Expect four hours for a complete recharge.
Assistance range varies depending on terrain and how much help you're after. At the highest level, we saw between 40 and 50 miles per charge, which is about half that of Momentum's claimed maximum – but still plenty to cope with the average two-way commute.
Ride & performance: take it to the limit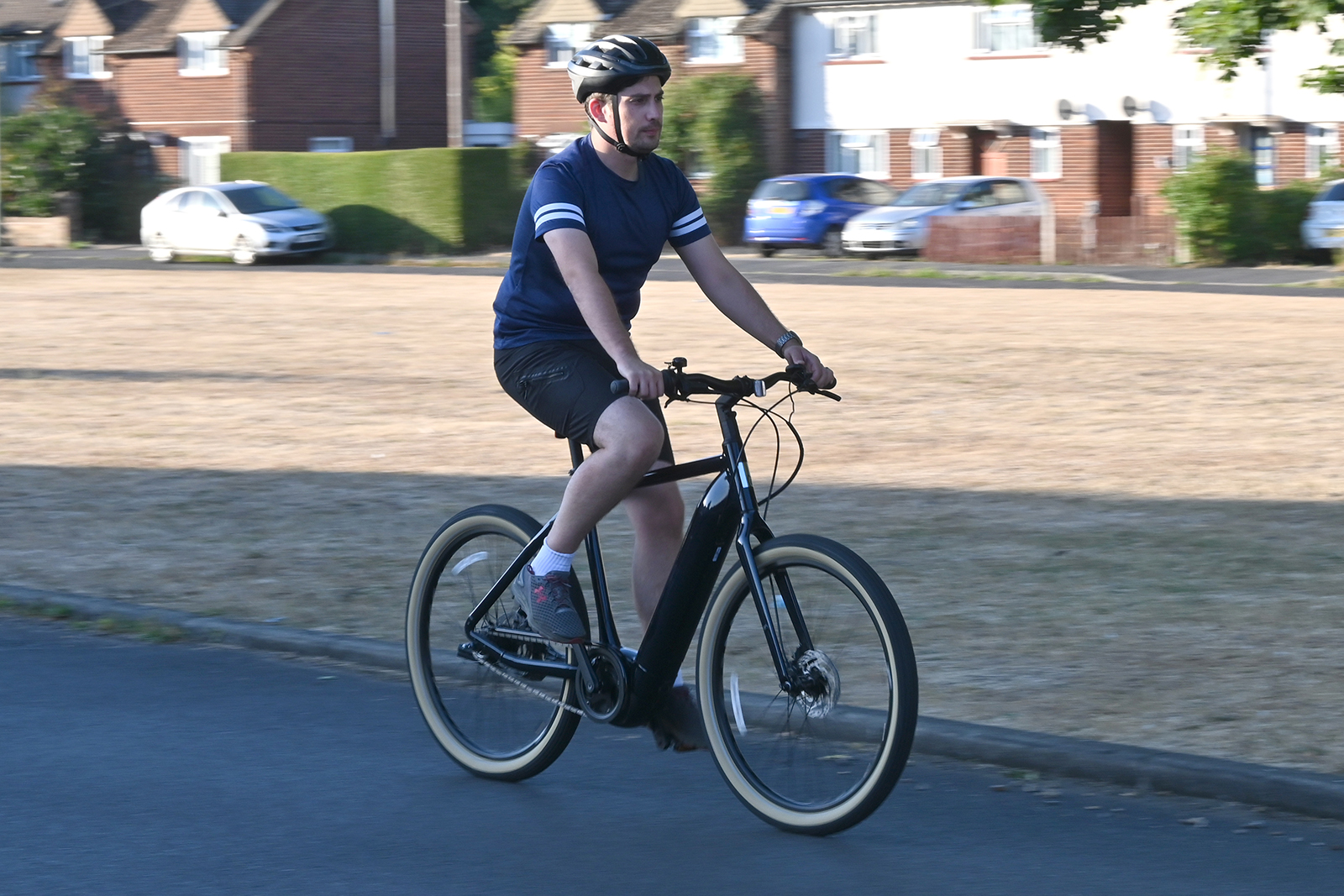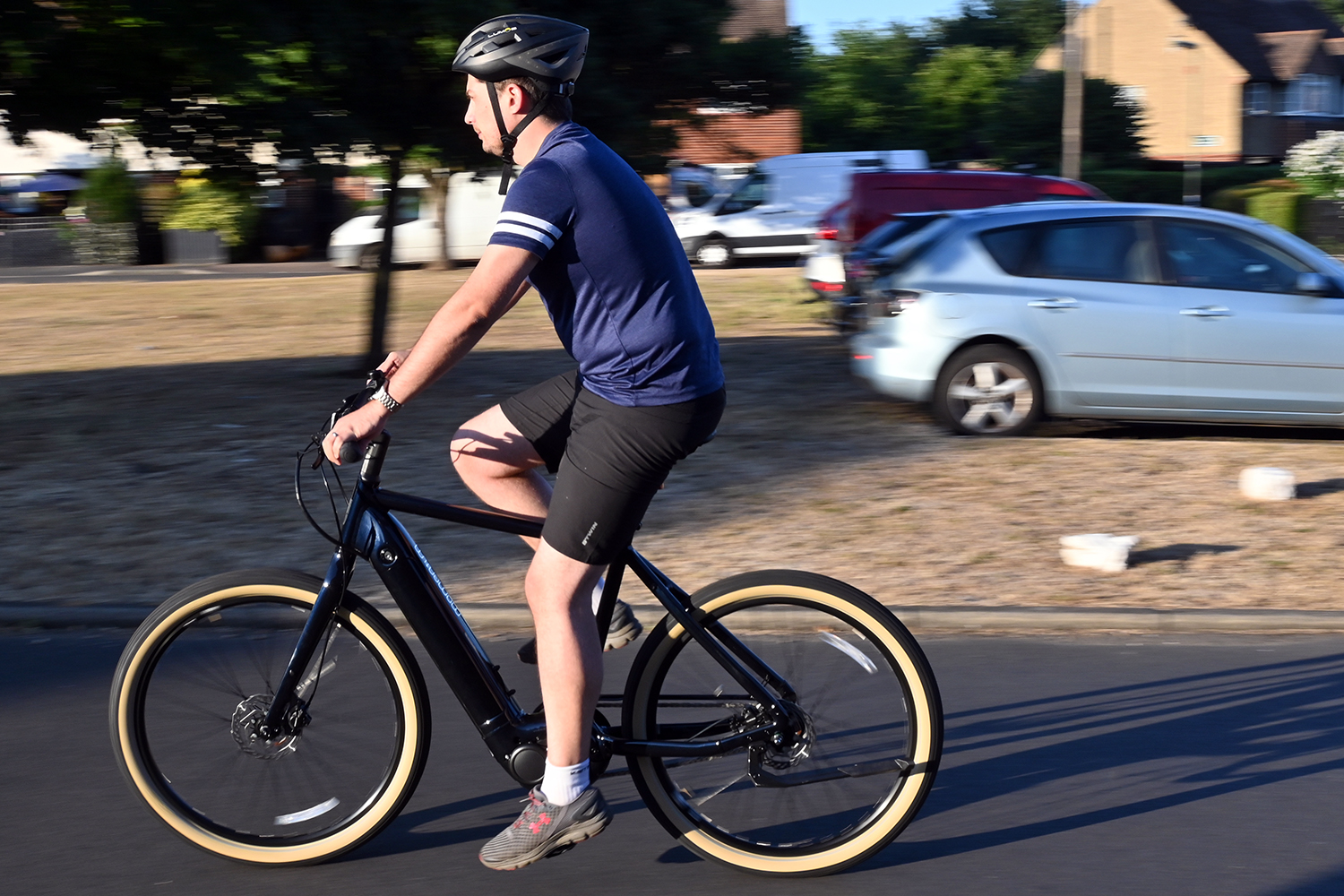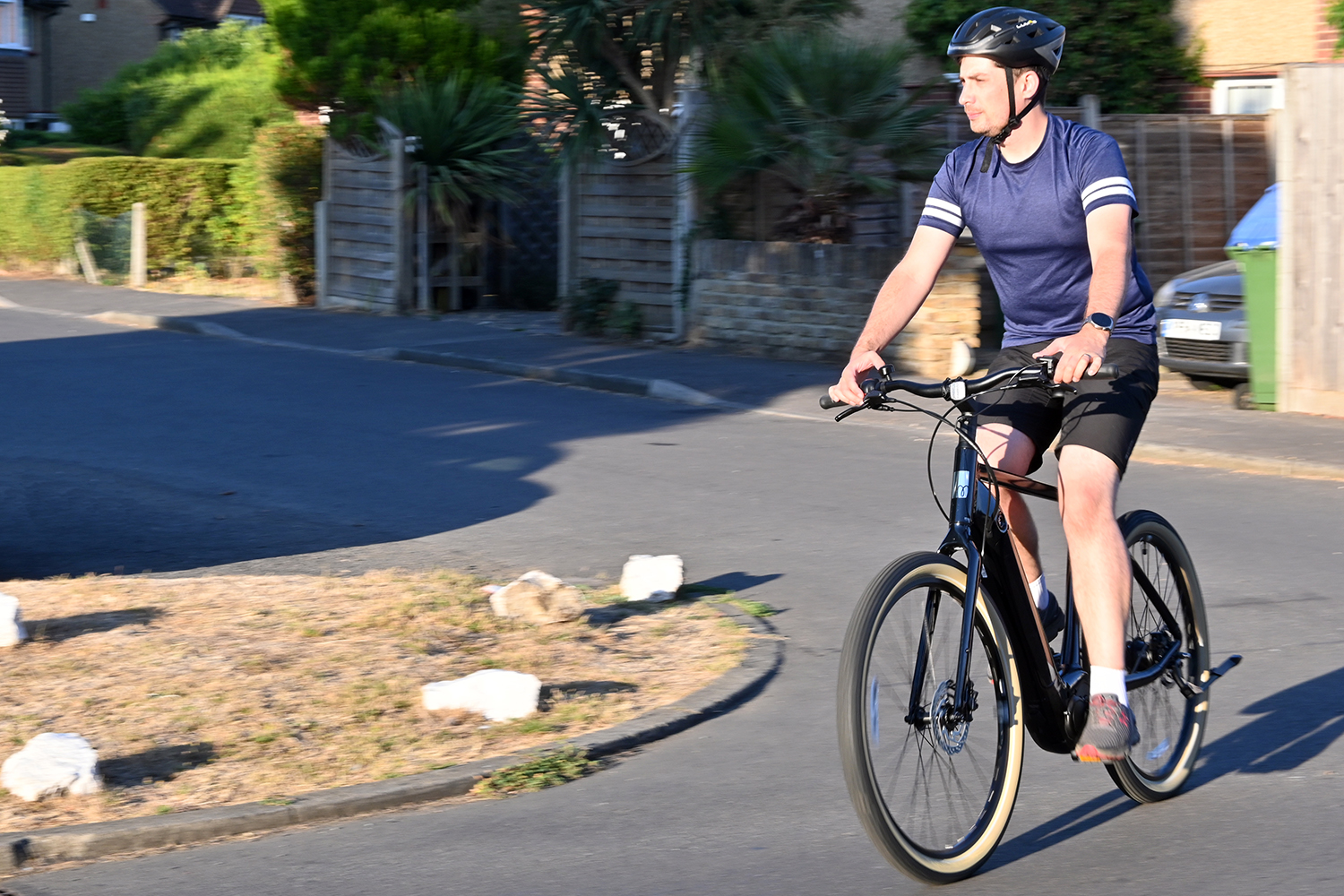 As soon as you set off you'll be impressed with the Transend's silence. An internal hub means no chain noise or derailleur rattle as you pedal, and the road noise from the wide tyres is enough to cover up what little hum comes from the electric motor.
When the power kicks in, a half-rotation or so after you start pedalling, there's the slightest of lurches. It's difficult to notice at all on the lower power settings, and you don't get full beans until you're a little more up to speed. The top power level demands very little effort, even when tackling steeper inclines, but you can dial it back if you still want to give your legs a bit of a workout.
Changing gears using the twist shifters isn't instant, and can make the pedals go slack or freewheel for a second. It came as a surprise the first few times, but we quickly leaned to ease off on the pedals, shift and then resume for a smoother ride.
The tyres are especially grippy, and help absorb bumps and rougher surfaces than the road bike we were riding previously. The saddle takes some breaking in, though, feeling more than a little firm for the first couple of rides.
Momentum Transend E+ verdict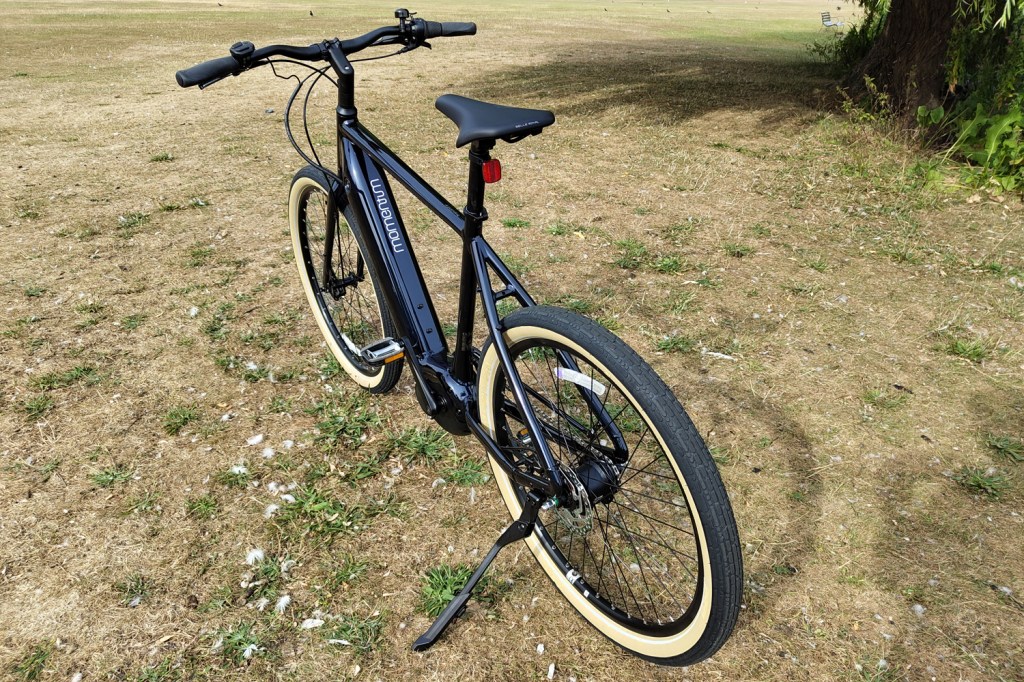 You don't need to be a bike expert to appreciate the Transend E+. It's deliberately simple, sticking to the essentials to help you get from A to B in comfort – and with minimal effort when you aren't feeling a sweaty commute.
That also means it's not the most comprehensive package around, with no LCD, no built-in lights, and no mudguards as standard. All-weather cyclists might ask a little more from a bike costing nearly £3000.
For a more leisurely ride, though, the chunky tyres, smooth gearset and effective electric motor all deliver.
Stuff Says…
A capable commuter bike that doesn't overwhelm with features. It has everything you need and nothing you don't, at a price that won't make you wince. At least not too much.
Good Stuff
Strong motor with multiple assistance levels
Built with minimal maintenance in mind
ANT+ built-in for smartphone ride tracking
Bad Stuff
Maximum assistance drains battery rather quickly
Gearshifts not the quickest or smoothest
No mudguards as standard
Momentum Transend E+ technical specifications
| | |
| --- | --- |
| Motor | 250Watt Mid Drive |
| Battery | 500Wh |
| Top speed (assisted) | 15mph |
| Range (assisted) | 105 miles |
| Charge time | 4 hours |
| Frame | Aluminium |
| Shifters | Shimano Nexus 7 Speed RevoShift |
| Brakes | 160mm Tektro HD-M275 hydraulic discs |
| | |