Motorola Moto G7 Power review
Here's to a long life and a merry one
Asking someone what they take from the word "power" is like a Rorschach test. Perhaps you see a red-faced Tory MP spouting off on TV, someone so attractive hearts of all genders race in a 15m radius, or Paul Pogba's agent at the negotiating table. 
In the phone world you might assume it means a super-powered CPU or a gigantic screen. Staying power is the Moto G7 Power's main interest, though.
A 5000mAh battery means it really does last through two full days of normal use. Not "two day use" written on a website that translates to just about one in the real world.
For many the Moto G7 Power is not just the best option from the Moto G7 range, but the best affordable phone, full stop.
Design: Plastic fantastic
The Moto G7 Power is one of four Moto G7 series phones. They're all good value, they all look pretty similar. So which should you pick?
The Power is all about battery stamina. But it's also just as large as the Moto G7 Plus, which costs almost twice the price.
You get the sense this phone should fit pretty well in the pocket of someone who'd consider themselves a serious phone user, but doesn't have £900 going spare to prove the point. Build is one reason for phone enthusiasts who are also snobs to turn away from the Moto G7 Power, though.
This phone has a plastic back. The two more expensive members of this family, the G7 and G7 Plus, use glass. You can tell. It doesn't get cold quite like glass, and doesn't feel as hard. However, just like last year's Moto G6 Play, this phone styles out the design remarkably well.
It looks like glass, and as Motorola uses a fairly hard plastic, the differences in feel and how it reacts to reflections aren't massive. All Moto G7 phones also come with a plastic back cover in the box. Put one on and you can't really tell what's underneath anyway.
The whole plastic versus glass debate only really matters if you're weighing the Moto G7 Power against its siblings, or a top cheap glass phone like the Xiaomi Mi 8 Lite. There is a difference, but it's not world-changing.
Size is what really impresses here. The Moto G7 Power has an unusually large battery, one 65% bigger than the norm. However, it doesn't come across a super-chunky or heavy phone.
Ever since day one the Moto G has the "black suit" of phone designs. A curved back can subtly hide a career of doughnut eating. The stats speak the truth: the Moto G7 power is 9.3mm thick, a leviathan by today's standards. But it just doesn't seem like that in person.
However, you do miss out on the funky light-reactive style of last year's Moto G6 Play. This generation, perhaps to save a few pennies, has a much plainer finish. In its place you get a choice of colours from day one. There's black, "iced" violet and marine blue. You may find some places only stock the black version, though.
There are other consolations for those who'll miss that extra hit of shininess too. The Moto G7 Power has a USB-C charge socket. Last year the cheap models had microUSB. And you get a mammoth 64GB as standard. Who needs a microSD card now? Yes, you can still add one if you must.
Like the other G7 members, the Power is also splash-proof, with a water repellent coating around its sensitive electrical bits.
Screen: A modest proposal
Motorola's done more behind-the-scenes calibrating of the tech here than you might expect. But you can't miss the big design change.
The Motorola Moto G7 Power has a notch. And it's arguably the least distracting notch in the Moto G7 range. The higher-end models have a teardrop notch, but it digs far deeper into the display. They are more noticeable, narrower as they may be.
Resolution is the other big trade-off for the Moto G7 Power's relatively low price. The phone has a 1520 x 720 pixel display, far less sharp than the Full HD screens of the higher-price Moto G phones.
Just like last year, though, quite how good this screen looks surprises. Colour is rich, contrast strong and the Moto G7 Power display goes bright enough to tackle sunny days.
After a day, most of you will stop noticing the pixellation, which is most clear when you look closer at app icons and text. There's a pixelly scraggliness you won't see in the Moto G7.
Software: No fix for social media addicts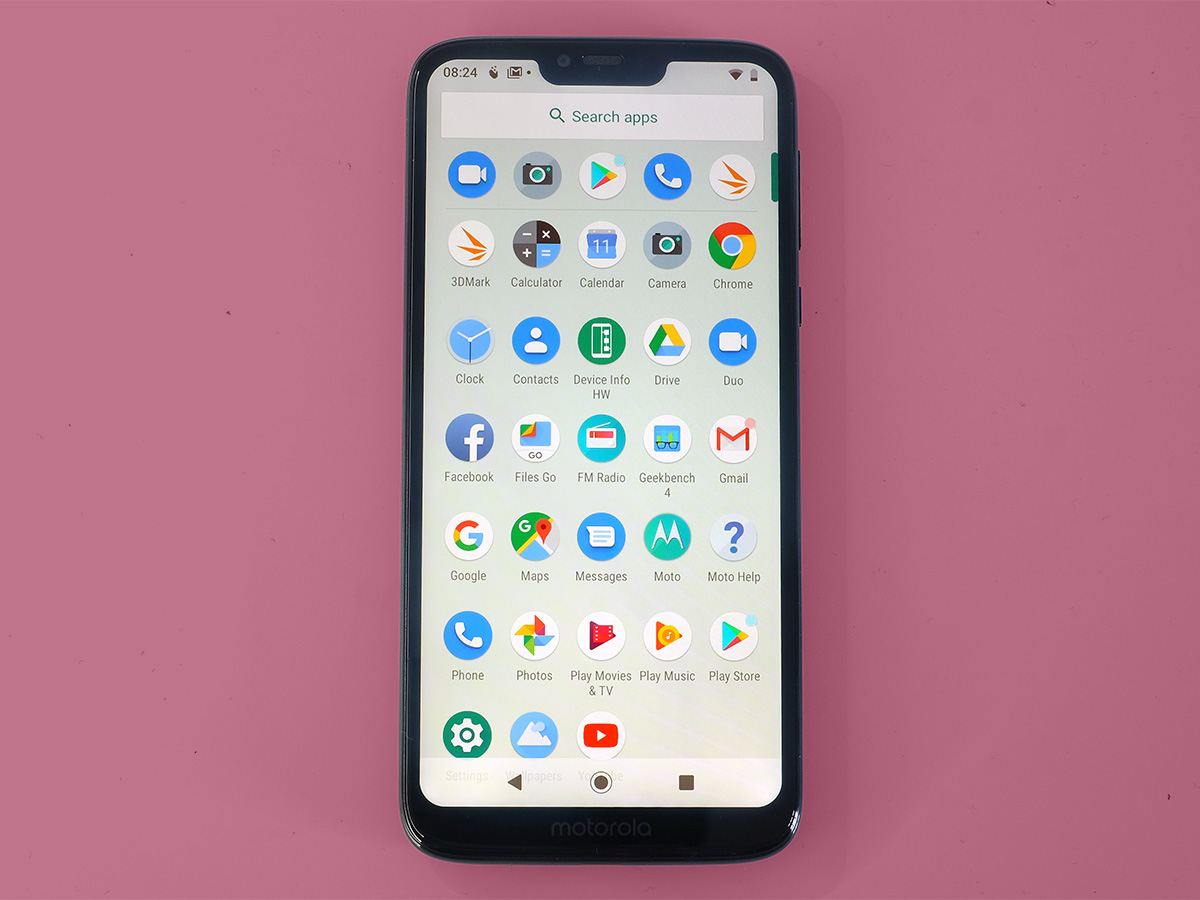 The Moto G approach to software hasn't changed since last year. It has barely changed since 2013. You get Android 9.0 and a custom interface, but this skin is designed to seem so close to stock Android, those who don't spend all day poring over phones won't necessarily notice the difference.
There's one disappointment. Motorola hasn't yet added support for one of the most important parts of Android 9.0. There are no digital wellness features. Android 9.0 added app timers that act like conscientious bar staff, who tell you "you've had enough, it's time to go to bed" when you overdo Instagram or Twitter. These bits are missing from the G7 Power.
The Motorola additions are those we've seen in other Moto phones. You get Active Display, a slick-looking standby screen that shows the time, your charge level and any notification icons whenever you pick up the phone. It's handy.
Moto Actions are gestures that let you, for example, turn on the torch with a wrist flick or silence the phone by turning it screen-down. These are advanced-level lifestyle hacks you can turn on and off individually, as you might otherwise find yourself firing off a whole bunch of functions accidentally.
In these app-addicted times, it'd be good to see Motorola add the missing Digital Wellness pieces, but the Moto G7 Power's software is otherwise spot on.
Performance: Best of the B team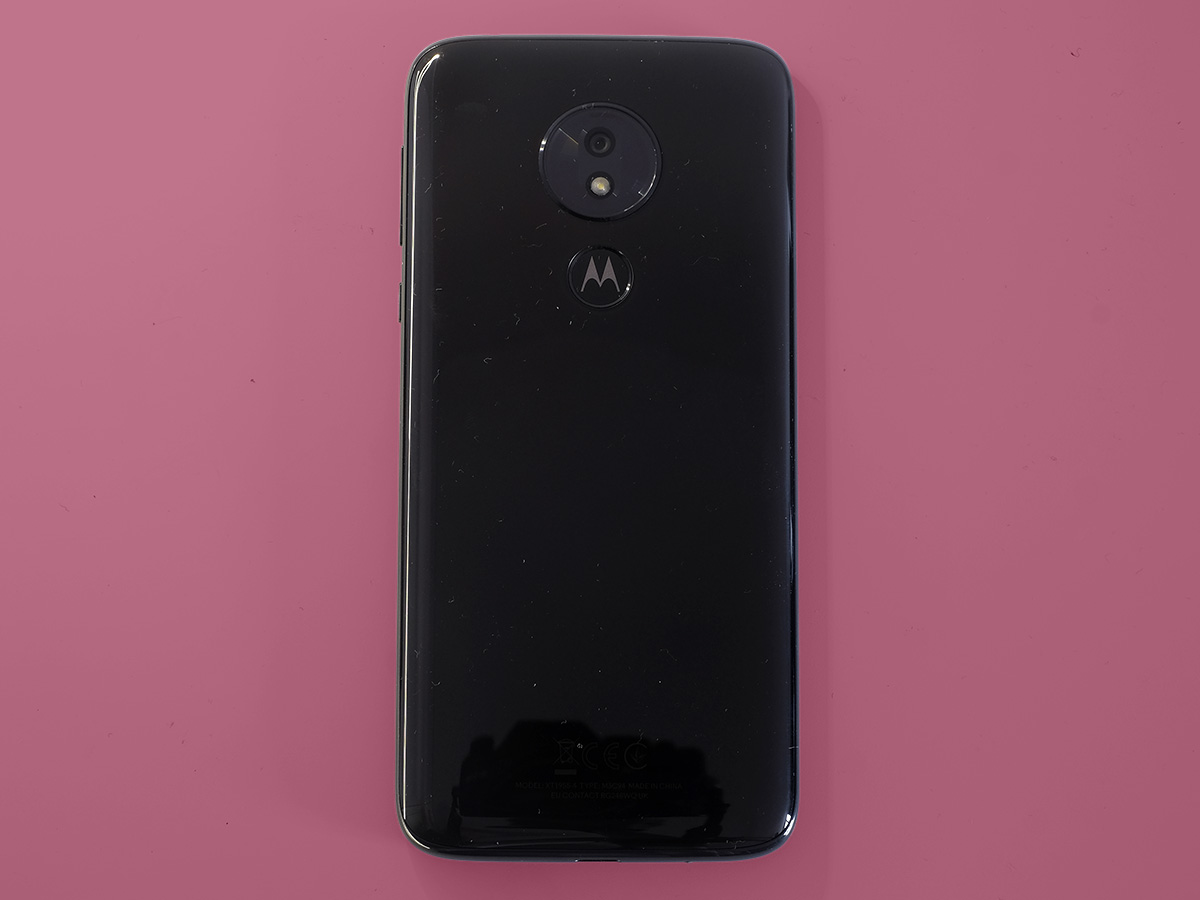 The phone also runs remarkably well, and seems to load apps a little faster than last year's Moto G6 Play. This makes sense.
It has the same processor as the pricier Moto G7, a Snapdragon 632. It has Kryo cores rather than the Cortex-A53 kind used in most affordable phones until now. 4GB RAM is also a full 1GB upgrade over the G6 Play.
Geekbench 4 gives you an idea of the raw performance difference. The Moto G7 Power scores 4511, the Moto G6 Play around 2300. We're in a whole different CPU league.
Don't expect quite as big a leap for gaming, though. The Snapdragon 632 has an Adreno 506 graphics chipset, the same used in the Moto G6 and Moto G6 Play. Try a game like Ark: Survival Evolved and you'll have to seriously reduce the graphical fidelity and resolution to get it to run smoothly. PUBG only runs at "Low" graphics.
Grab an Honor Play while it's still around if you want to max-out gaming performance for the price. However, the G7 Power is still a great gaming phone if you ask us. A good screen, huge battery, loads of storage, and a processor that can still hack the latest games earn it a pass.
Battery Life: Forever and always
The main event of the Moto G7 Power is battery life. It has a 5000mAh battery, bigger than those of the Huawei Mate 20 Pro, the Galaxy Note 9 or last year's long-lasting Moto G6 Play.
After a full day of use, clocking in 24 hours after taking the Moto G7 Power off charge, this trooper still had 59% of its juice left. Granted, we didn't use it as an in-car GPS for three hours or play games throughout a long train journey.
However, a few hours of podcast streaming, a few snaps here and there and a good deal of WhatsApp made it a pretty good representation of a normal day of use.
The Moto G7 Power is one of just a few phones that can deliver real two-day stamina. Motorola's own claim is 60 hours, or two and a half days. But no-one wants to leave their phone running on fumes. A charge after the second day is a must.
It outlasts the Moto G7, the Honor 10 Lite and the Xiaomi Mi 8 Lite, and just about every flagship phone with normal mid-level use.
You get a 18W Turbopower charger with the G7 Power, but this does show how some fast chargers are better than others these days. No surprise, this hulk of a battery does still take a while to recharge, at around two hours.
Camera: Purple rain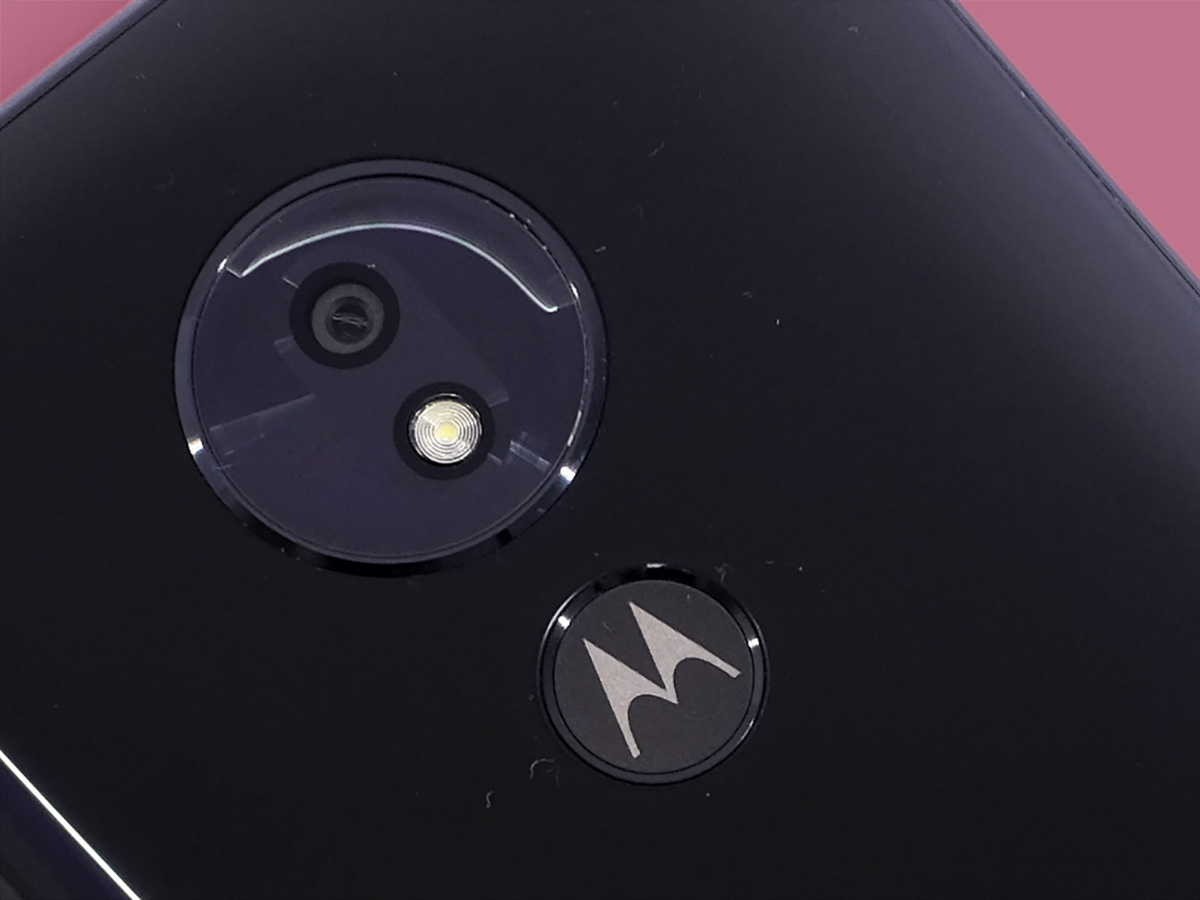 The Moto G7 Power camera has the same basic building blocks as the pricier Moto G7. You get a 12-megapixel camera on the back, which uses an Omnivision sensor, and an 8-megapixel Samsung camera up front.
You don't get the depth sensor of the G7 or the optical image stabilisation of the G7 Plus. However, the part that really separates this phone from the model up is lens quality.
Don't get us wrong, the Moto G7 Power can take great photos. There's loads of detail in daylight, dynamic range enhancement is fab at this budget level and colour is punchy. Motorola has also hugely sped-up the camera since last year. In daylight this camera is very responsive.
However, in certain scenes you'll see a lot of purple fringing. This is where the edges of objects look at if someone has gone over them with a purple marker.
Night image quality is also rubbish, slightly disappointing when the main sensor has reasonably large 1.25 micron sensor pixels. Certain parts of the Moto G7 Power are decent, others are superb. The camera is one of these "decent enough" parts.
After the water-treading of the rear camera, the front camera comes off surprisingly well. It can render plenty of detail in good light, and retains a lot more than older budget phones in dim rooms. However, there's a lot of competition in this area, as Honor and Xiaomi are obsessed with selfie cameras. The Xiaomi Mi 8 Lite has a better selfie camera.
Want video? The G7 Power goes beyond the standard 30fps, 1080p with both 30fps 4K and 60fps Full HD modes. However, you trade away any kind of stabilisation with these higher-spec rates. You footage may actually end up looking better if you stick to normal 1080p.
Motorola Moto G7 Power verdict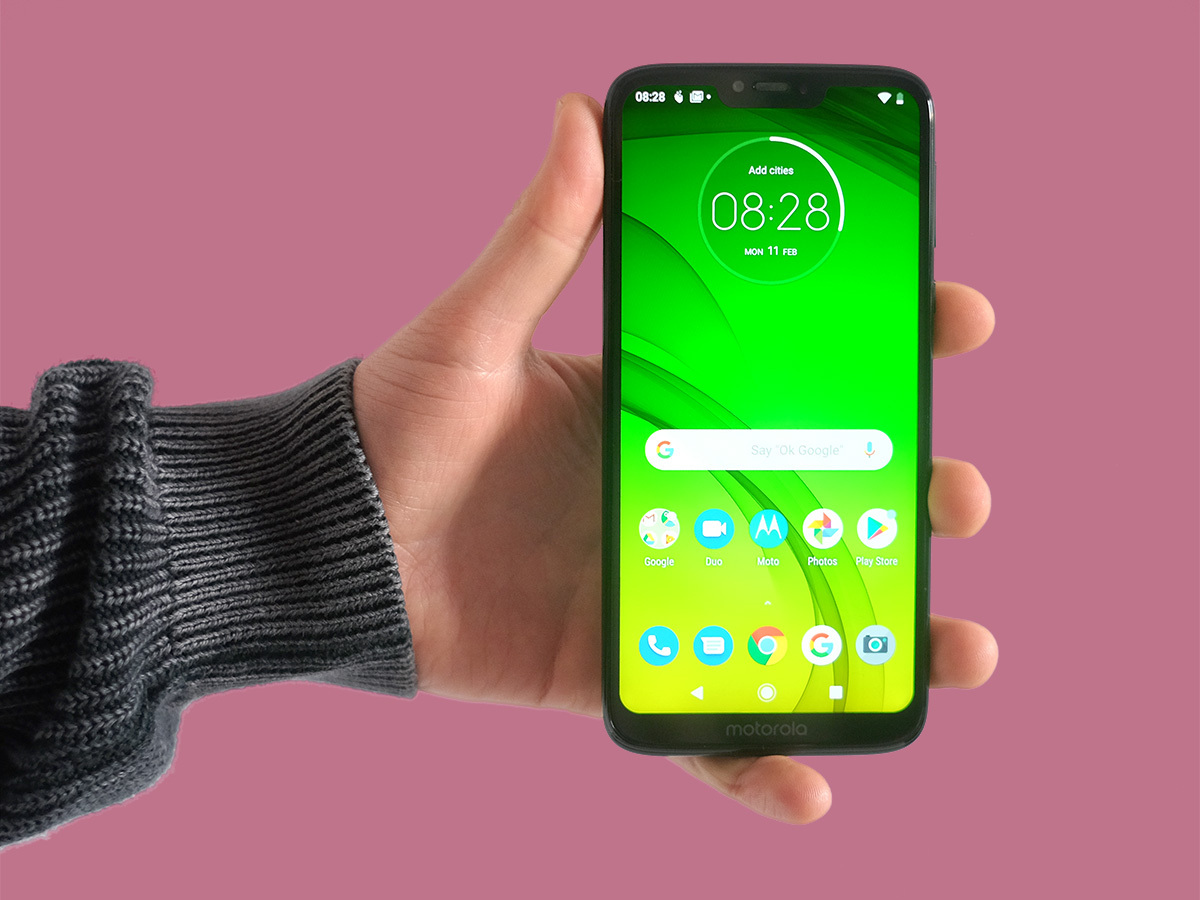 You can poke holes in the Moto G7 Power. For all that "power" bragging, it struggles a little with a few top-end games. The camera loves purple more than Prince and the screen is not the sharpest you'll find at the price.
This phone is simply a dream to live with, though. The battery lasts a real two days, not two days in a testing lab. And this year we get a big CPU upgrade, if not one that truly levels-up the phone's gaming performance.
If you're tired of phones that barely last a day, and don't want to put up with app fluff or software quirks, buy a Moto G7 Power.
Stuff Says…
The perfect solution for those tired of phones that empty their batteries, and your bank account, too quickly
Good Stuff
Superb battery life
Decent selfie camera
Surprisingly eye-charming screen
Has a headphone jack
Loads of storage
Good value
Bad Stuff
Camera limits are clear at night, photos aren't
Some alternatives have sharper screens