MSI Prestige 14 Evo A12M review: cut-price contender
A laptop for home and office thanks to a powerful processor and sleek design - say hello to the MSI Prestige 14 Evo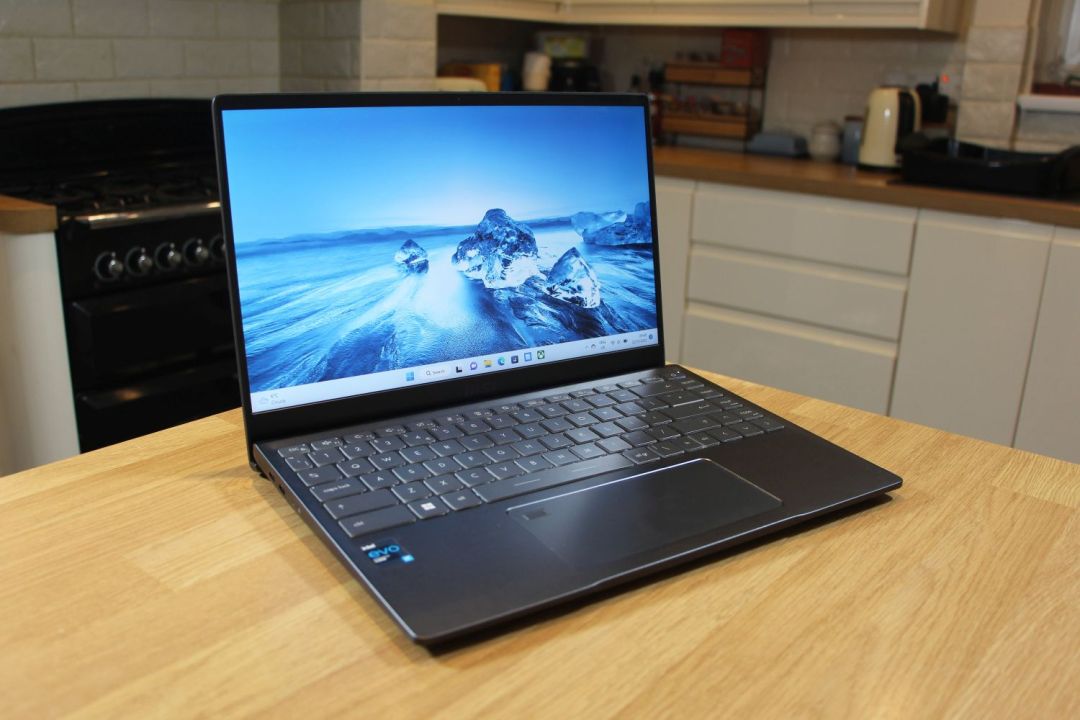 Loads of people now divide their working life between their homes and office, so it's no surprise that machines like the MSI Prestige 14 Evo try to offer the best of both worlds.

Indeed, MSI's notebook claims to deliver office-beating performance inside a slick, stylish chassis – no surprise when the laptop's "the essence of elite" tagline sits proudly on the machine's product page.
That's a confident start, and it's all the more impressive when you notice the MSI's £799 price. If the Prestige can succeed, that's a sensational price for a slim, light do-it-all laptop.
The Prestige is hardly the only small laptop to provide quality without breaking the bank, though, and competitors like the £849 Dell XPS 13 and £999 Apple MacBook Air M1 offer strong competition.
Design & build: all that glitters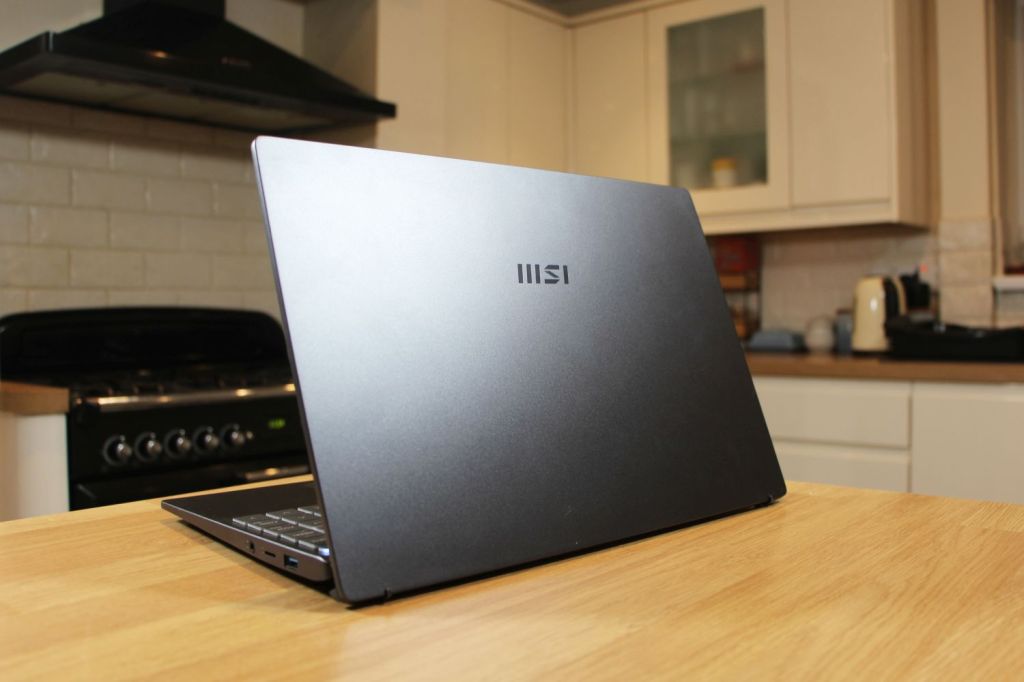 The Prestige is subtle, smart and good-looking. It's built from aluminium and magnesium alloy that has a subtle shimmery coating, and it's available in good-looking grey and glacier blue tones.
The display's bezels are slim, the chassis has a clean profile, and opening the laptop activates a dropped hinge that angles the keyboard upwards – a move improves cooling and the typing angle.
MSI matches its sleek and minimal design with good practicality. The left-hand edge houses two Thunderbolt 4 ports and the right-hand side has an audio jack, microSD card reader and full-size USB port. The latter two connectors are never guaranteed on slim, small laptops – including the Dell and Apple machines – so we're happy they're included here.
Elsewhere, the Prestige has a 720p webcam with Windows Hello support, and there's a fingerprint reader too.
It's an impressive amount of hardware to fit inside a 1.29kg notebook, and the 15.9mm body is pleasingly slim. The MacBook Air is no smaller, and the Dell barely undercuts the MSI.
The MSI's biggest design issue comes when you get hands-on with this rig. The Prestige adheres to military testing, so it's guaranteed to withstand drops, impacts, water splashes and temperature changes, but the screen and keyboard deck still feel flimsy compared to other notebooks.
We have total confidence in this machine surviving home and office life. Still, the Apple and Dell notebooks feel more robust.
Screen: not great, not terrible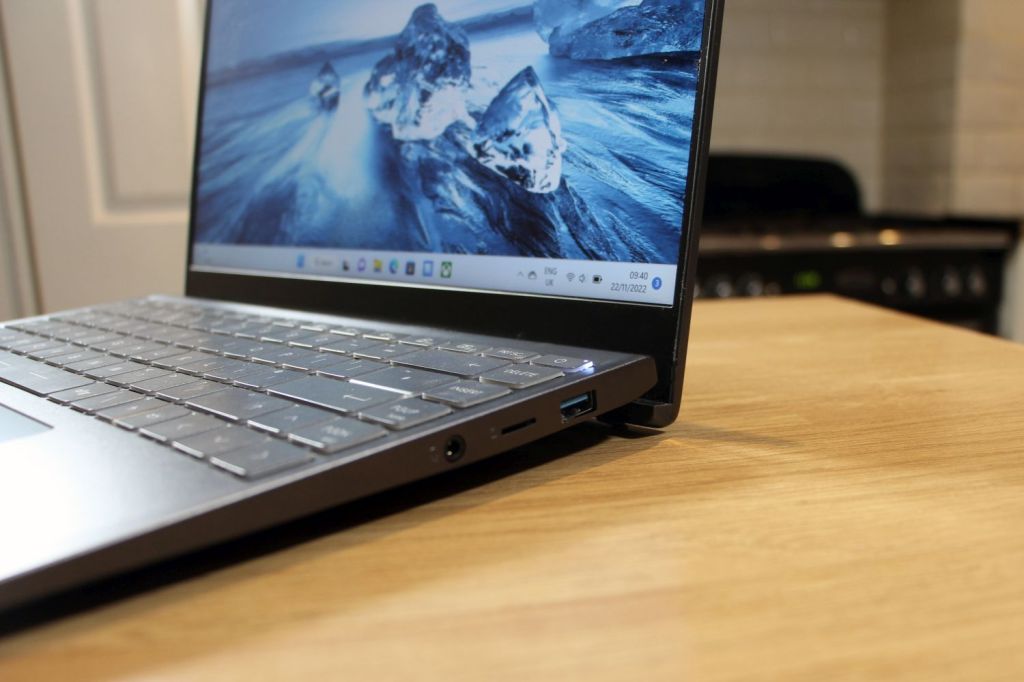 MSI's rig has a 14in display with a 1920×1080 resolution, which is exactly what we'd expect from a relatively affordable, small notebook.
Quality levels are unsurprising, too. The contrast ratio of 1881:1 is fantastic, and means that the display produces bold and vibrant imagery. Colours are accurate, and this panel churns out every shade you'll need in mainstream media and work applications.
That's solid, but the Prestige's panel quickly hits its limits. It's no good with the trickier Adobe RGB or DCI-P3 colour spaces, so high-end workloads and HDR media are ruled out. And the screen's peak brightness of 301 nits means it's only really suitable for indoor use.
You'll find more quality elsewhere. Dell's default display tops out at 500 nits, and the Apple display is brighter, with a wider colour gamut and higher resolution.
We've got to talk about aspect ratios, too. The Prestige has a 16:9 display while the Dell and Apple rigs use 16:10 designs. That means they've got extra vertical space, which makes working and web browsing easier.
We're not saying the MSI's screen is bad. It's vibrant and has great mainstream colour. But the Dell and Apple machines are more accommodating, with better brightness and broader colour gamuts.
Those machines have improved audio, too. The MSI's speakers produce tinny top-end audio with mediocre mid-range detail, and there's hardly any bass. For background music they're fine, but that's it.
Performance: pocket rocket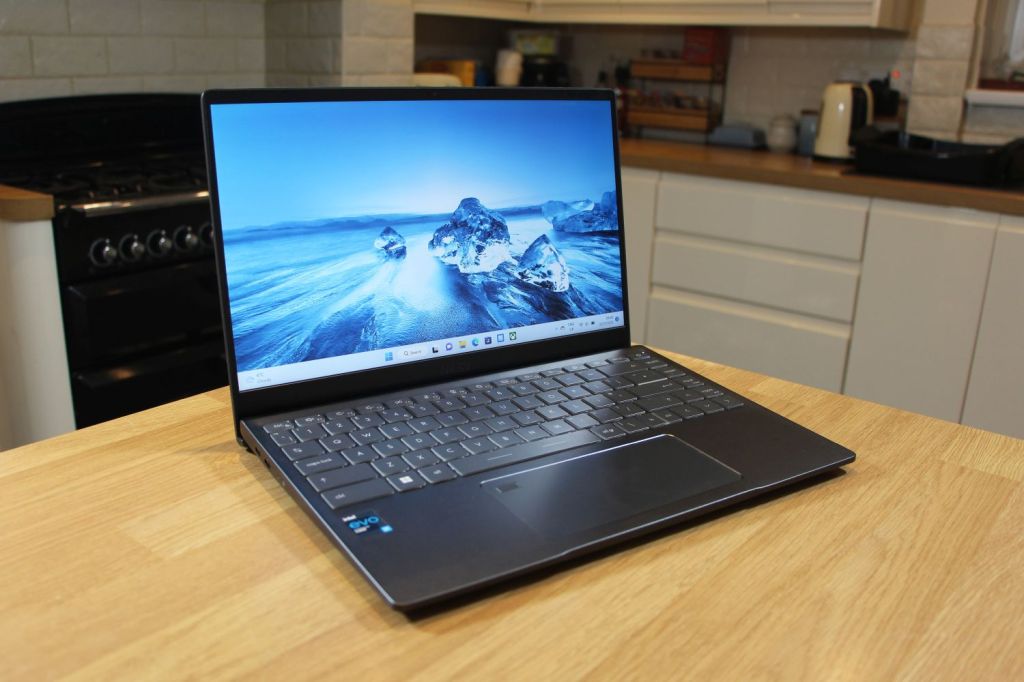 MSI builds the Prestige 14 Evo alongside the standard Prestige 14, and the Evo model deploys better components than its conventional stablemate.
Intel's Core i7-1280P takes centre stage. Its P designation means it's designed for thin and light laptops, it's the beefiest low-power CPU that Intel builds – so you get six dedicated Performance cores and a 4.8GHz top speed. The normal Prestige only has weaker Core i5 processors.
The Prestige 14 Evo includes 16GB of dual-channel memory – twice as much as the standard Prestige 14 – and there's a 512GB SSD.
In Geekbench 5 the MSI returned benchmark results of 1,604 and 10,595. Those results are about as good as it gets for the i7-1280P, and it means you've got ample power for office tasks, browsing the web, doing light photo-editing and handling other creative workloads.
That's better performance than the Dell XPS 13, which includes slower Intel U-Series CPUs. If you want Core i7 silicon inside a Dell you'll need the Dell XPS 13 Plus, but with that processor it starts at a whopping £1299.
The Apple M1 and M2 processors inside the MacBook Air are a little faster than the i7-1280P in single-threaded tasks, but the difference in daily use is negligible – and the Intel chip is quicker in multi-threaded benchmarks. That makes the Intel CPU better for multi-tasking and creative workloads.
The MSI's raised base improves airflow and means that this rig is rarely hot or loud – you'll only notice the fans making more noise if you switch over to Performance mode and really flex the processor.
The battery will also deliver a full day of use in many scenarios. In a conventional work benchmark the MSI lasted for eleven hours, although expect that figure to hit eight if you push the hardware. Out of its rivals, only the MacBook Air is significantly better.
There's only one area where the MSI doesn't stack up: graphics. Intel's Iris Xe chip is fine for media playback and older, casual games, but that's it. That matches the Dell, but it's a bit disappointing when the standard Prestige 14 includes an Nvidia GeForce RTX 3050.
Keyboard & touchpad: tap dancing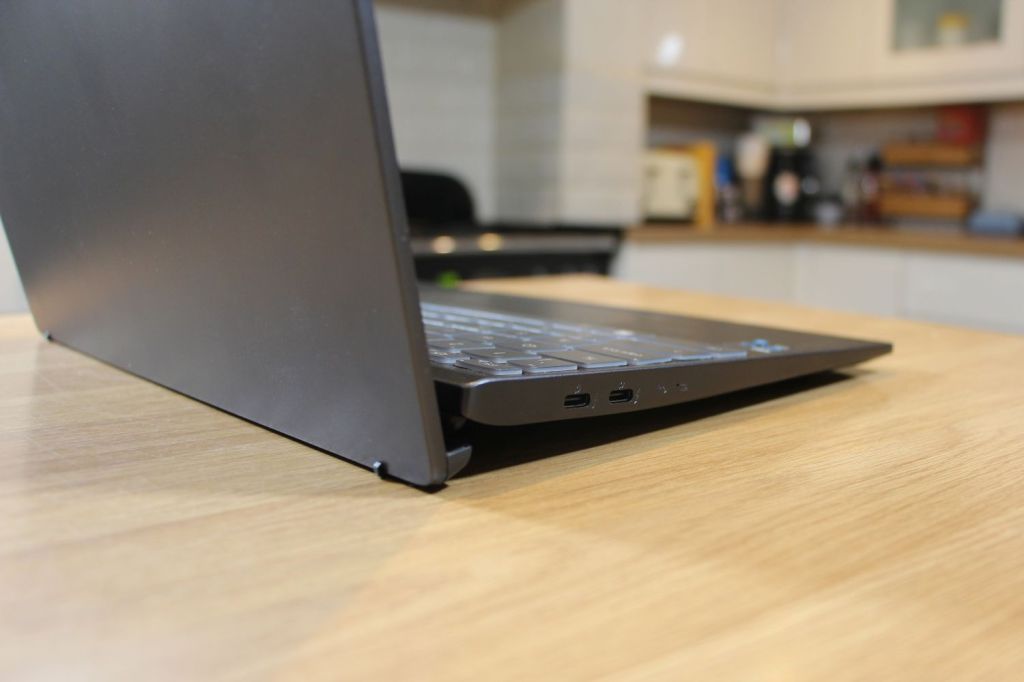 The Prestige is technically a business laptop, so a good keyboard is vital – and the Prestige delivers.
Its buttons are large, crisp and responsive – and they've got a consistent typing action with a surprising amount of travel. They're comfortable and ideal for whole days of typing. The buttons feel a bit light, but that's only a minor quibble.
You don't get a numberpad – no surprise – but most of the layout is fine. You get big cursor keys and a three-stage backlight, but the power button is irritatingly installed on the keyboard.
Still, the MSI isn't the only laptop that commits that crime, and this keyboard can easily compete with the shallow typing hardware on the Dell and Apple notebooks.
The trackpad is extremely wide but very average. Its mechanical clicking hardware is inconsistent, so you've got to use different levels of force depending on where you click – and the whole pad sounds a bit rattly and hollow. It's acceptable, but that's it.
MSI Prestige 14 Evo verdict
The MSI Prestige 14 Evo is built and sold as a business laptop, but looking at this machine in that frame of mind does it a bit of a disservice.
Its rapid-fire CPU and great keyboard are ideal for work, of course, but they motor through most other tasks – and the Evo delivers solid battery life, connectivity and dimensions inside a good-looking design.
Of course, spending a bit more will get you a sturdier and better-looking Dell or Apple notebook with a better screen. You can also save cash on the standard Prestige 14 and sacrifice CPU power for a discrete graphics core.
Despite its imperfections, though, there's plenty to like about the MSI Prestige 14 Evo. It's fast, slim, light and affordable, so it gets the job done at work and beyond.
Stuff Says…
The MSI delivers lashings of CPU power inside a well-equipped chassis – and it's cheaper than the competition. You'll find better screens and batteries on other notebooks, but this is a decent all-rounder.
Good Stuff
Very fast Core i7 CPU
Satisfying keyboard
Slim, light chassis with good connectivity
Decent battery life
Bad Stuff
No discrete GPU
Mid-range screen
Better battery from Apple's machines
Other notebooks look better
MSI Prestige 14 Evo tech specs
| | |
| --- | --- |
| Screen | 14in 1920×1080 IPS |
| CPU | Intel Core i7-1280P hexa-core, 1.8GHz |
| RAM | 16GB |
| GPU | Intel Iris Xe |
| Storage | 512GB |
| OS | Windows 11 Home |
| Battery life | Up to 11 hours |
| Connectivity and ports | 802.11ax Wi-Fi 6E, Bluetooth 5.2, 3.5mm headphone, 2 x Thunderbolt 4, 1 x USB 3.2 Gen 1, 1 x microSD |
| Dimensions | 319x219x15.9mm |
| Weight | 1.29kg |