Naim Mu-so 2 review
"Bigger, louder, more expensive - it just doesn't look it"
"This new one looks exactly like the old one! Brilliant!" said no one, ever. And no one ever added, "it's quite a lot more expensive than the old one too! Brilliant!" either.
Five years ago Naim single-handedly invented a whole new category in the home entertainment market: the premium, £1k-ish wireless speaker by a properly significant hi-fi brand. The original Mu-so was a runaway success, becoming interior decor shorthand for 'discerning' and inspiring any number of rival brands to treat the wireless speaker market a bit more seriously. Naim shifted the original Mu-so as quickly as it could build it, winning profile, cachet and profits as it did so.
And now Naim is back with the Mu-so 2 (or Mu-so 2nd Generation, to use its full title – perhaps it thinks it's a Star Trek film). The company says this new model is 95% different to the one it replaces, with greater processing power, more oomph and greater functionality. It's also a fair bit more expensive. But at a glance, none of this is obvious.
Design and build: If you don't know me by now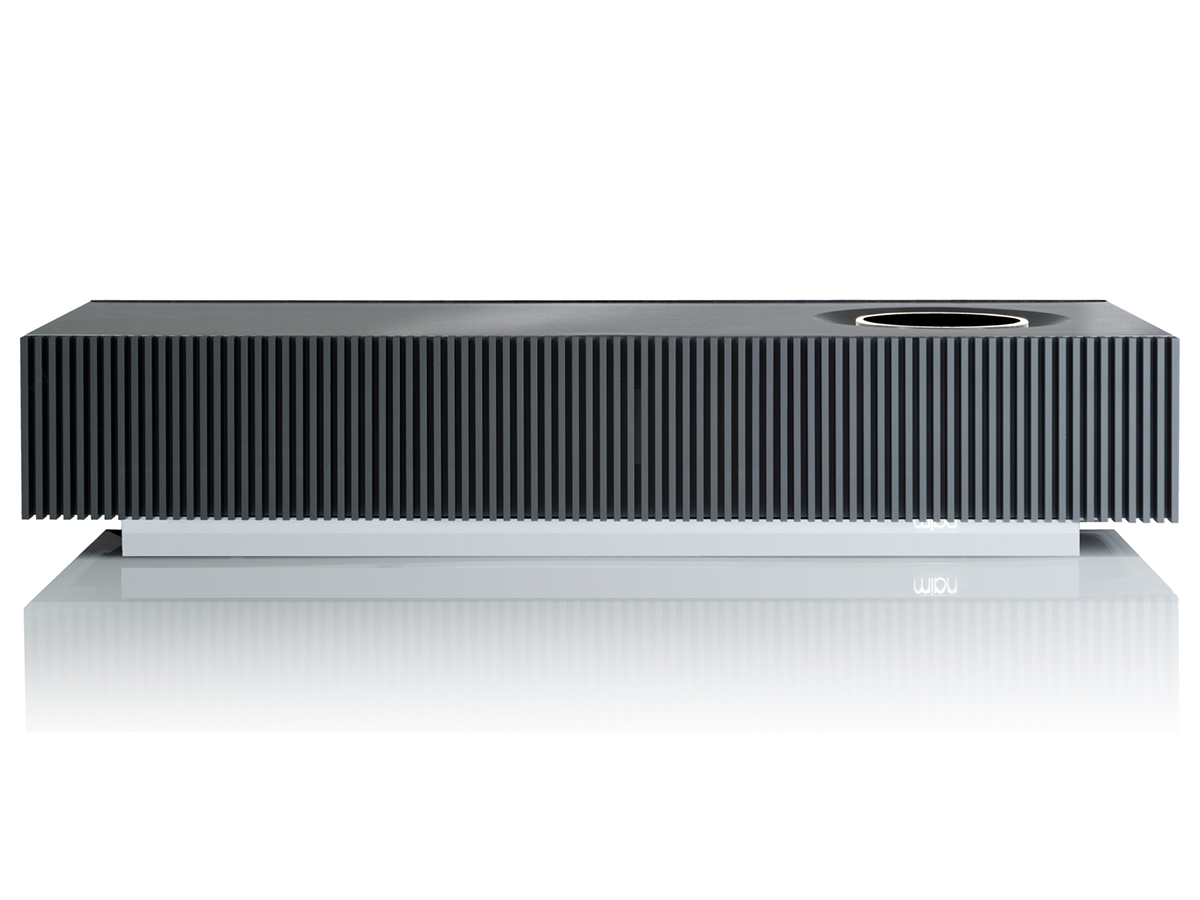 Everyone understands "if it ain't broke, don't fix it". And there's no doubt the way the original Mu-so looked, and felt to use, contributed to its success almost as much as the sound it made.
But if you're going to invest the time and effort and money into improving an already-celebrated product, wouldn't you be tempted to freshen up its looks a little? Perhaps Naim thinks it hit on a piece of unimprovable industrial design five years ago, in the manner that Porsche seems to think its 911 can never be improved on.
(Of course, everyone loves the 911 – even if customers think the design team at Porsche is a bit lazy and complacent, it doesn't stop them buying the car.)
Naturally, if you park an original Mu-so next to this one, it's easy to see they're just very very very similar rather than actually identical. The celebrated control dial has changed, for instance – it now features a proximity sensor to wake it, 15 touch-sensitive buttons and some very assertive illumination around the edge. The anodised aluminium wrapped around the side and top of the cabinet is a little smokier, and the cabinet itself has 13% greater volume than the old model. At almost 63cm wide (just as the old model was), the Naim looks imposing.
The swoopy, curvy speaker grille is redesigned too, though only those as observant as a crime-scene investigator will notice – the fabric covering is, apparently, the result of 18 months of research into acoustic cloth. It's good to report there are a number of alternative grille finishes (olive, peacock and terracotta) available if you don't fancy the standard grey/black, and it's galling to report each is a £50 cost option. If I was spending £1299 on a wireless speaker, I'd expect my choice from the range of grille colours without having to fork out for it.
In terms of build quality, it's hard to lay a glove on the Mu-so 2. It feels substantial, everything fits perfectly and the finish is flawless.
Features: You make me feel brand new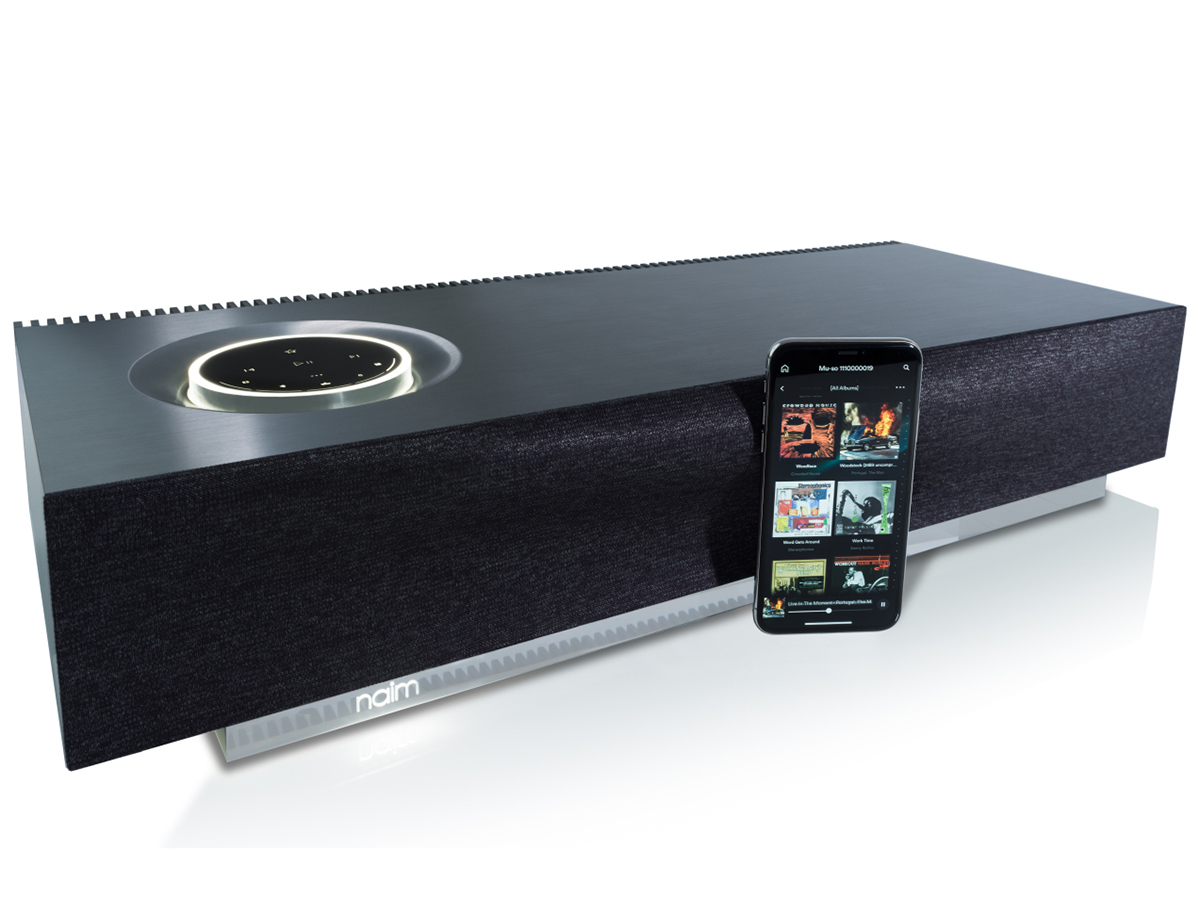 Naim has gone to town in this department. There are plenty of ways of getting audio into Mu-so 2, and the way that information is processed, amplified and delivered back to you is uncompromising.
In terms of music streaming, you really should be able to find something here to suit you. Apple AirPlay 2, Chromecast Built-in, Spotify Connect, Tidal, Bluetooth 4.2, UPnP and vTuner internet radio are all available, and the Mu-so 2 is Roon Ready too.
And you're not short of physical connections, either – there's a USB socket on the side of the Mu-so 2, and nicely recessed into the base of the chassis there are a 3.5mm analogue input, an Ethernet socket, a digital optical input, and an HDMI ARC socket. This last is a significant addition – it means Mu-so 2 can serve as a stereo soundbar in addition to its more usual audio duties.
Multi-room audio is available in a number of ways. The Mu-so 2 can combine with other networked Naim products (including the first Mu-so) via the Naim app; it can combine with other AirPlay 2-compatible products via the Apple Home app; it can combine with other Chromecast devices via the Google Home app. No matter the methodology you choose, it's a reasonably straightforward and painless experience to get some multi-room audio happening.
Overall, it seems obvious Naim has been harder at work on the inside of the Mu-so 2 than perhaps it's been on the outside. The cabinet bracing and baffle moulding have been redesigned to improve rigidity, and there's a brand new digital signal processor doing a lot of the heavy lifting. It's capable of processing 2000 million instructions per second, which compares very favourably with the original Mu-so's trifling 150 million per second.
Power is rated at 75 watts for each of the Mu-so 2's six channels – and a total of 450 Class D watts is not to be dismissed lightly. Those six channel comprise two soft-dome tweeters, two midrange drivers and a couple of racetrack mid/bass drivers – these have evolved from the original Mu-so's driver array, thanks to some input from Naim's sister company Focal, and are augmented by a reflex port that vents at the bottom of the cabinet.
Naim has decided to embed all the crucial digital-to-analogue conversion processing into the amplification circuitry. The Naim's native DAC resolution is 24bit/88.2kHz, which is probably just about hi-res enough (though there are some who will argue 24bit/96kHz is where proper hi-res audio quality begins).
Via network and UPnP the Mu-so 2 can handle files up to 24bit/384kHz resolution, and via the optical input it can cope with 24bit/96kHz – though obviously anything you feed in over 24bit/88.2kHz will be downsampled. It can't deal with MQA, though, which is a pity – that Tidal Masters file you're paying a hefty subscription for is rendered at a lowly* 16bit/44.1kHz.
(*'lowly' is probably a bit harsh – 16bit/44.1kHz is CD standard, after all.)
Interface: Come to my aid
You've three distinct ways of interacting with your Mu-so 2. Firstly, there's an old-school remote control handset in the box. It's small, square-edged and feels a little bit cheap to be accompanying as lavish a loudspeaker as this, but it has all the controls you need – including a button to dim or defeat the Naim's lighting.
Then there's the control wheel. For all that the look of Mu-so 2 is too safe, too close to that of the Mu-so, Naim's policy of barely discernible evolution works well here. This control feels lovely, and expensive, and rotates with weighty smoothness. The touch-sensitive controls on top are comprehensive and responsive, and the light-ring around the edge is gratifying in the extreme.
Chances are, though, you'll do the bulk of your interacting with your Mu-so 2 via the Naim control app (iOS and Android). It's pretty clean-looking and logical to use, about as stable as these things ever are (during several days of quite intensive use, I was invited to submit a crash report twice). If you insist on protracted swiping and input-switching it's possible to confuse it, but in general the app is as reliable as these ever get when they're not supplied by a global electronics superpower with limitless development funds.
Performance: You've got it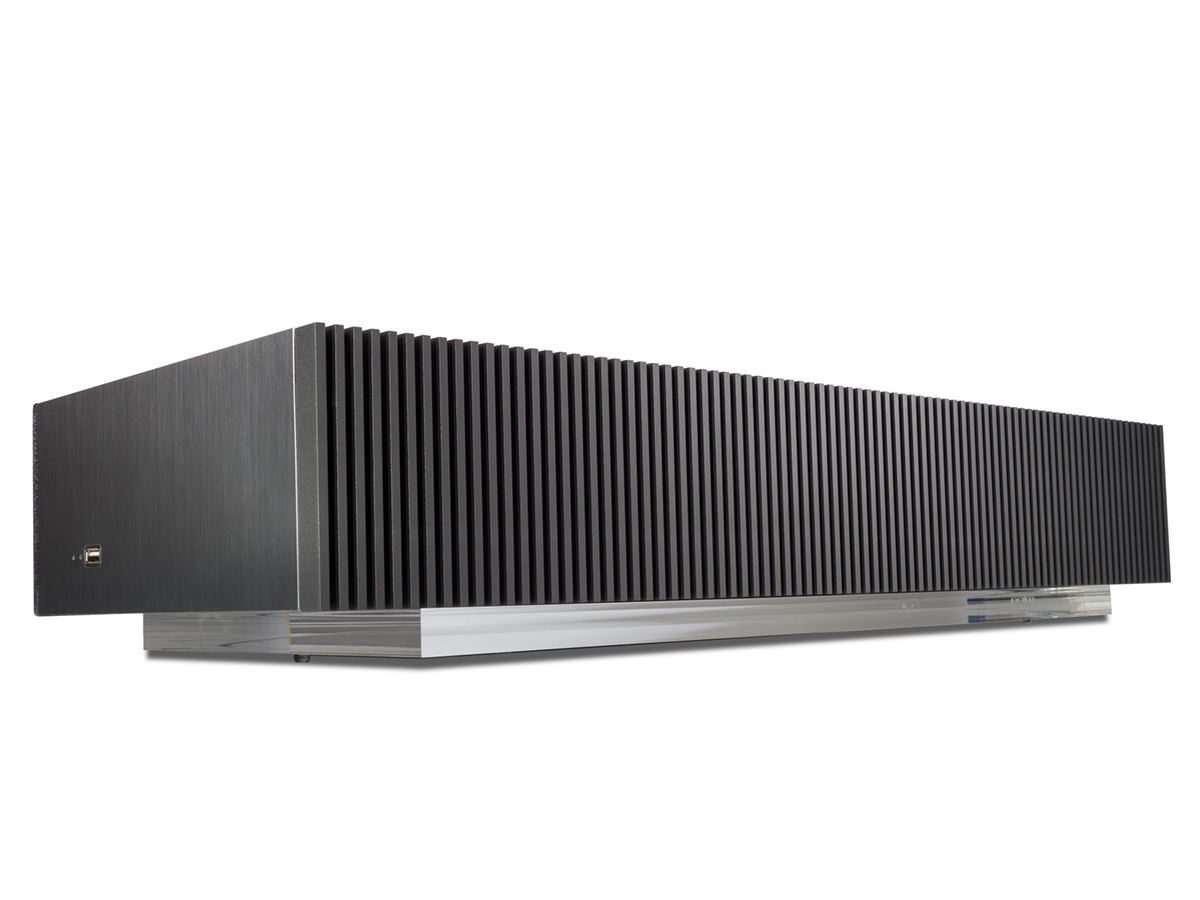 In some ways, the way the Mu-so 2 performs is as unsurprising as the way it looks. In this respect, though, that's an entirely positive thing.
For instance, it serves up an impressively broad spread of sound from its single enclosure. There's not the width of soundstage as a stereo pair of speakers will provide, of course, but nevertheless it's a wide and focused listen. There's none of the crowding you might expect from a speaker with so many drivers so close together – The Stranglers' Nice n' Sleazy is given plenty of elbow-room, the separation making each musical strand as easy follow. There's no corresponding remoteness, though – the Naim knits everything together into a nicely unified whole.
There's plenty of momentum during Oh Sees' careering C and more than enough low-frequency presence and control throughout Kendrick Lamar's DAMN. The whole frequency range, in fact, is very astutely judged to provide smooth integration from the very bottom to the very top. The highest frequencies of Lamar's DNA are, in absolute terms, slightly rolled off – but that's a sensible choice if the alternative is the sort of hard-edged graininess less capable alternatives serve up.
There's less outright dynamism in a 24bit/48Hz file of Bjork's Vespertine than a rival like Devialet's bonkers Phantom Reactor 900 can provide, but then the Naim is only half of powerful. And if you prefer out-and-out volume to class-leading dynamics, well, the Mu-so 2 has you covered.
This Naim is capable of simply prodigious volume. It can play at merciless levels without any meaningful change in its tonal character – it simply gets louder, and then louder still. If you want a demonstration of engineering prowess and control, listen to the Mu-so 2 with its foot to the floor – it's remarkable.
Admittedly that nicely defined soundstage loses some of its focus at antisocial volumes – the three-dimensionality of its sound disappears as every every element of a tune seems to rush to the front of the stage. But that doesn't alter the fact that a product as self-consciously sophisticated and up-market as Mu-so 2 is capable of behaving like a music festival crowd all by itself.
Happily, the Naim isn't at all picky about lower-quality digital files. Spotify's standard 320kbps sounds full-figured and healthy, and even stepping down to the 192kbps stream of France's divine FIP internet radio station isn't enough to provoke the Mu-so 2. It remains a detailed, spacious and invigorating listen.
Naim Mu-So 2 verdict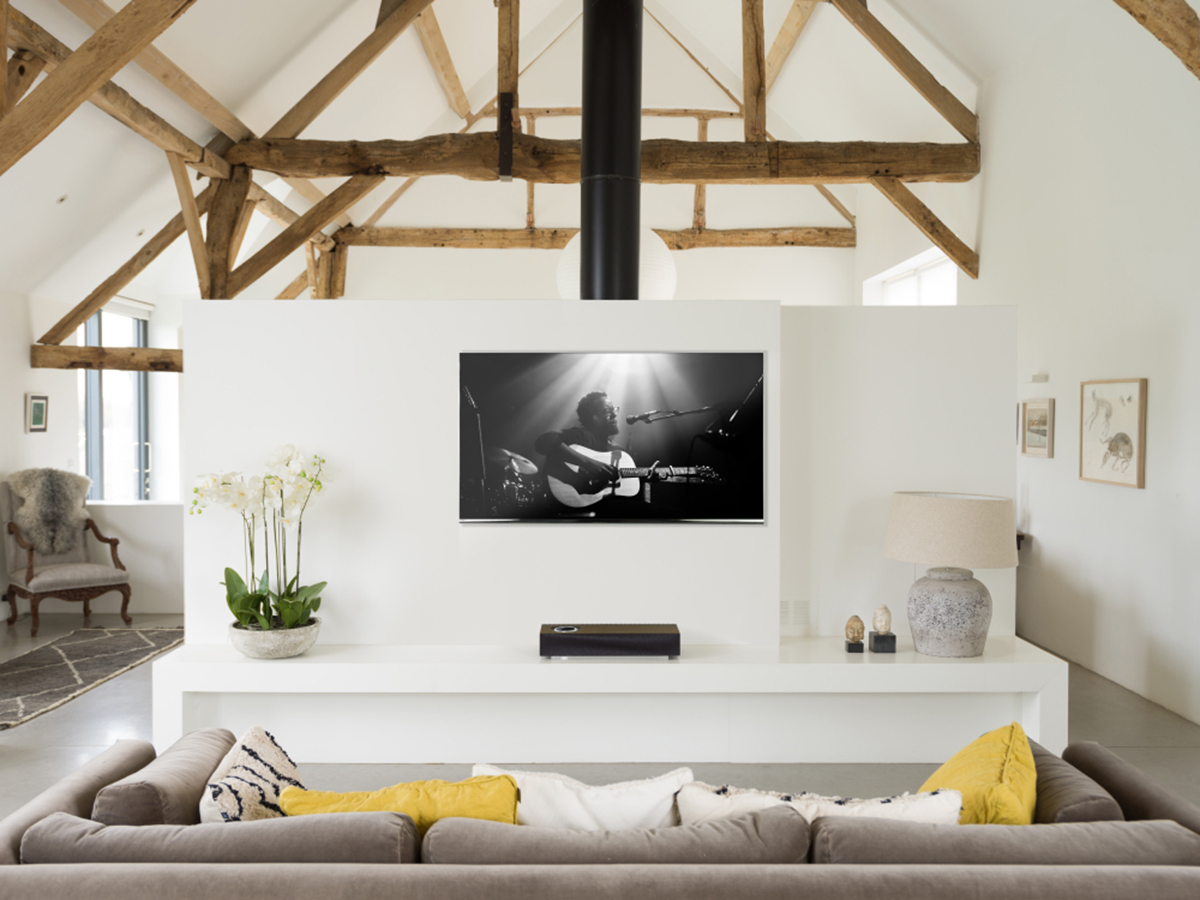 On the face of it, Naim has gone to an awful lot of trouble to deliver a product that only differs from the one it replaces in how much more expensive it is. But, as should be obvious, that's not really fair. Mu-so 2 is a fuller, richer, more detailed and louder (let's not forget 'louder') listen than the model it replaces, and it's every bit as handsome and decorative. It has more rivals to face than the Mu-so ever did – but those B&W, Devialet and B&O alternatives (to name but three) only exist because of the new ground broken by Mu-so. And Mu-so 2 seems more than capable of maintaining its predecessor's position at the front of the pack.
Stuff Says…
Meet the new boss – not as similar to the old boss as it might look
Good Stuff
Sounds the full 450 watts-worth
Beautifully engineered, built and finished
Decent control app
Loads of functionality
Bad Stuff
Same-again design seems a missed opportunity
Big price hike over Mu-so