Need for Speed Unbound review: victory lap
A nitrous-injected return to form for the long-running series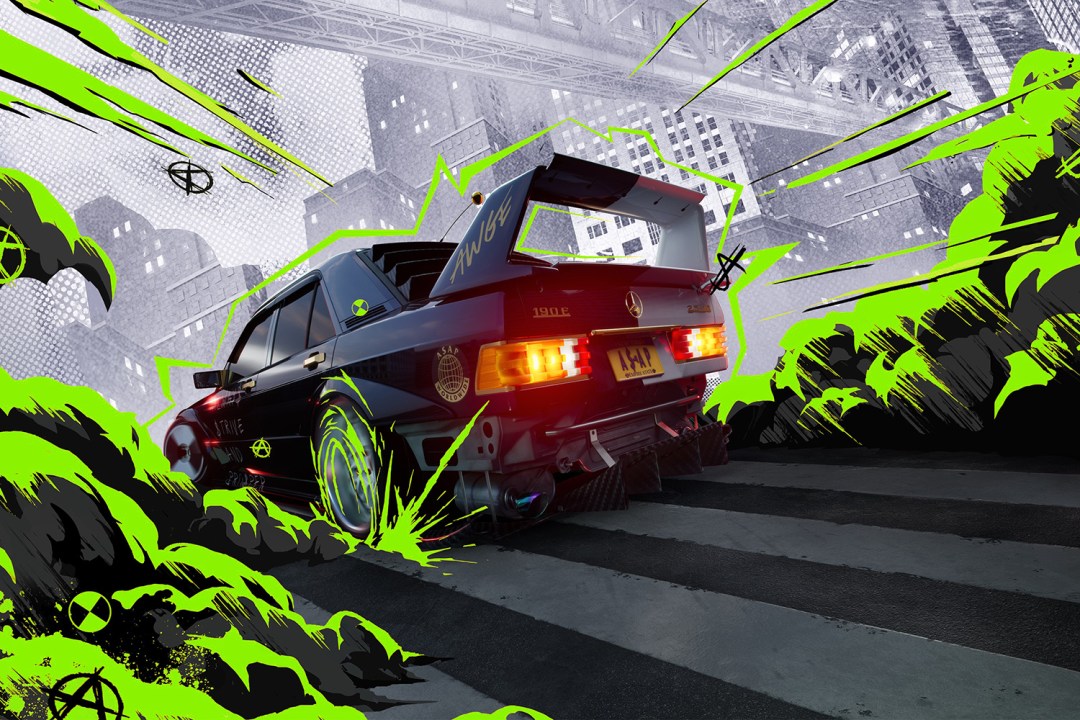 The Need for Speed series has been spinning its wheels for a while now – and not in the cool, tyre-shredding way. We've had multiple overhauls and at least one major reboot, but none have moved the needle like open-world rival Forza's Horizon games have. Need for Speed Unbound comes close to upsetting that balance for the first time in years.
Development duties have returned to Criterion (best known for the stellar Burnout franchise) for the first time since 2012's Most Wanted – easily the previous series high point. There's a unique new art style. And not since Lil' Jon and his East Side Boyz demanded we "Get Low" has the emphasis on car customisation been so strong.
Back in the driving seat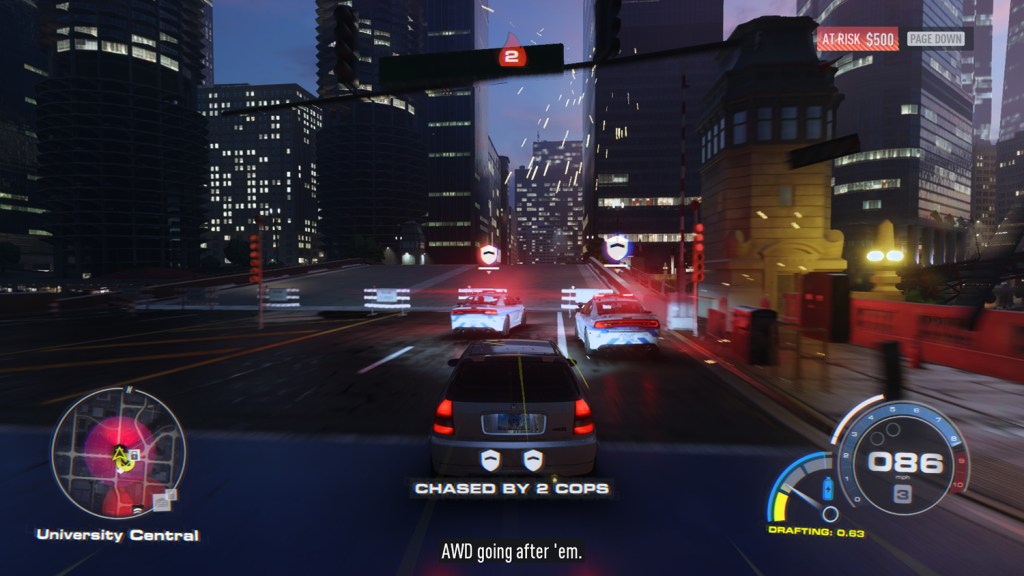 Series fans should know the drill by now. Need for Speed Unbound lets you loose in a fictional open world filled with exotic rides, a bustling street race scene, and a police force laser-focused on dangerous drivers. The story ticks all the usual boxes (a rags-to-riches climb through the ranks, with a splash or two of betrayal along the way) and the "trying a little too hard to be cool" dialogue is typically corny.
Lakeshore City is inspired by an inclement Chicago, where regular rain showers ensure both your ride and the roads are always glistening. There's a day/night divide, just like 2019's Need for Speed Heat, where you earn chump change (and police notoriety) during waking hours, then compete for higher stakes under cover of darkness. Only that's where the cops step up their patrols, and try harder to take you down.
Get busted before reaching your safehouse and that day's winnings are confiscated. It's easy enough to outrun the po-po at lower heat levels, but they break out the big guns if you refuse to go to ground. Off-road trucks, pursuit cars and helicopters will be out for blood eventually.
Work of art
Unbound's blend of cell-shaded characters and anime-inspired special effects with photorealistic cars and locations is certainly unique. Scenery flies past at 60fps (a result of not releasing on previous-gen consoles) and light glints realistically off car bodywork, while comic book-like smoke billows from your rear tyres with every drift.
Think Enter the Spider-Verse and you're half-way there. The style is very "of the moment", as is the soundtrack – a mix of multicultural hip-hop and EDM – which absolutely slaps. The combo helps give the game its own distinct character, and as the visual flourishes largely fall into the background outside of the story cut-scenes, even anime haters shouldn't be put off.
The cars are still the stars, with extensive visual upgrades being back on the table. You can live out those Max Power fantasies on a range of 90s JDM imports (even if Toyota is entirely absent) or focus on earning enough to swap into altogether more modern machinery. We still miss Need for Speed: Carbon's freeform autosculpt system, and the days of Underground 2's sound system upgrades are long gone, but there's still plenty to pay with. Performance mods are just as plentiful, with engine swaps as well as ECU upgrades on the table.
Burn rubber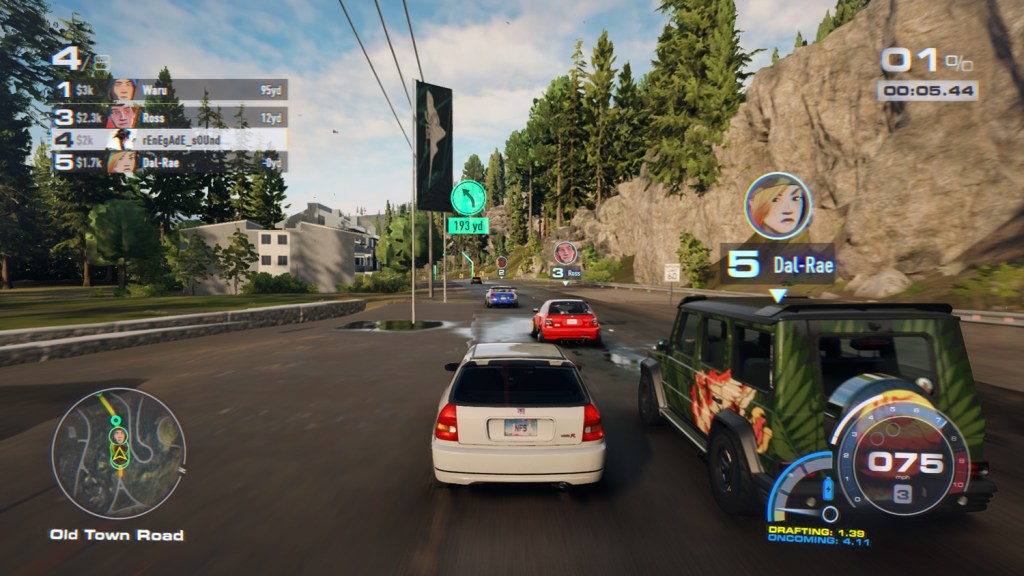 Unbound nails the arcade racer feel, with snappy turning and debris-spewing crashes when things go wrong, but it isn't afraid to challenge the player. You'll be regularly shown the tailpipes of rival racers and finish mid-pack for the first few hours. That continued even after stuffing our Honda Civic Type R's engine bay with a bunch of early-game upgrades, and there's no rewind button, so a single crash can torpedo any chance of a podium finish.
Rubber banding remains in full effect, with AI rivals able to recover ground at astonishing rates, but you at least get the option of a few race retries before having to kiss your bank balance goodbye for that particular event.
Unlike Forza Horizon, unlocking new parts is done at a drip-feed pace, and earning new cars takes even longer. You'll likely still be behind the wheel of your starter car after a dozen hours – which can be a pain if you opted for a front-drive hatchback, once drift events start making an appearance. Even with a rear-drive muscle car, it'll take practice before you're chaining powerslides and earning big points.
At least you can feel the difference with every performance upgrade, not just in raw speed but in how much grip you have through each corner, and how easily you can instigate (and recover from) drifts.
Need for Speed Unbound verdict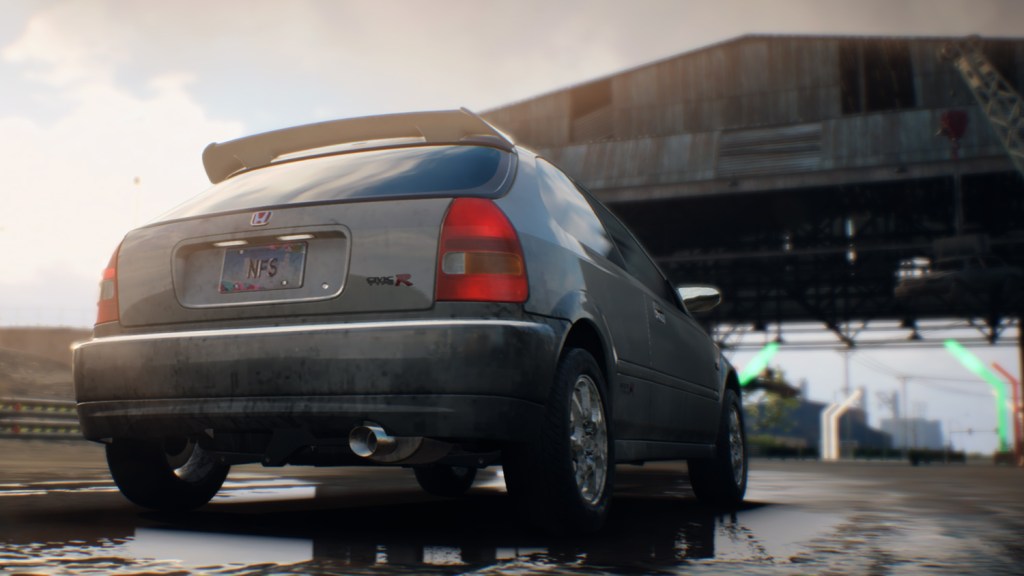 The racing is hectic, the customisation extensive, and the campaign challenging. It looks gorgeous at speed, and the storyline is a whole bunch more relatable than Forza Horizon's outlandish travelling car festival. Quite why publisher EA hasn't been shouting about Need for Speed Unbound from the rooftops is a mystery.
There are a few misfires, but only minor ones. Look past the cheesy dialogue and divisive character styling and it's as engaging as any Need for Speed game has been for years.
Newcomers will love its blend of racing action, open-world exploration, car modifying and police chases just as much as the series faithful.
Stuff Says…
An intense, engaging open-world arcade racer that makes you work for your wins. Not quite the series at its best, but easily the most enjoyable Need for Speed in years.
Good Stuff
Extensive campaign encourages upgrades over new rides
Visually pleasing blend of art styles
More car customisation than you can shake a spoiler at
Bad Stuff
Don't expect to win every race
Drifting demands a lot of skill for an arcade racer
Police AI a bit inconsistent