Nikon Z6 review
The Z6 will awaken your photographic urges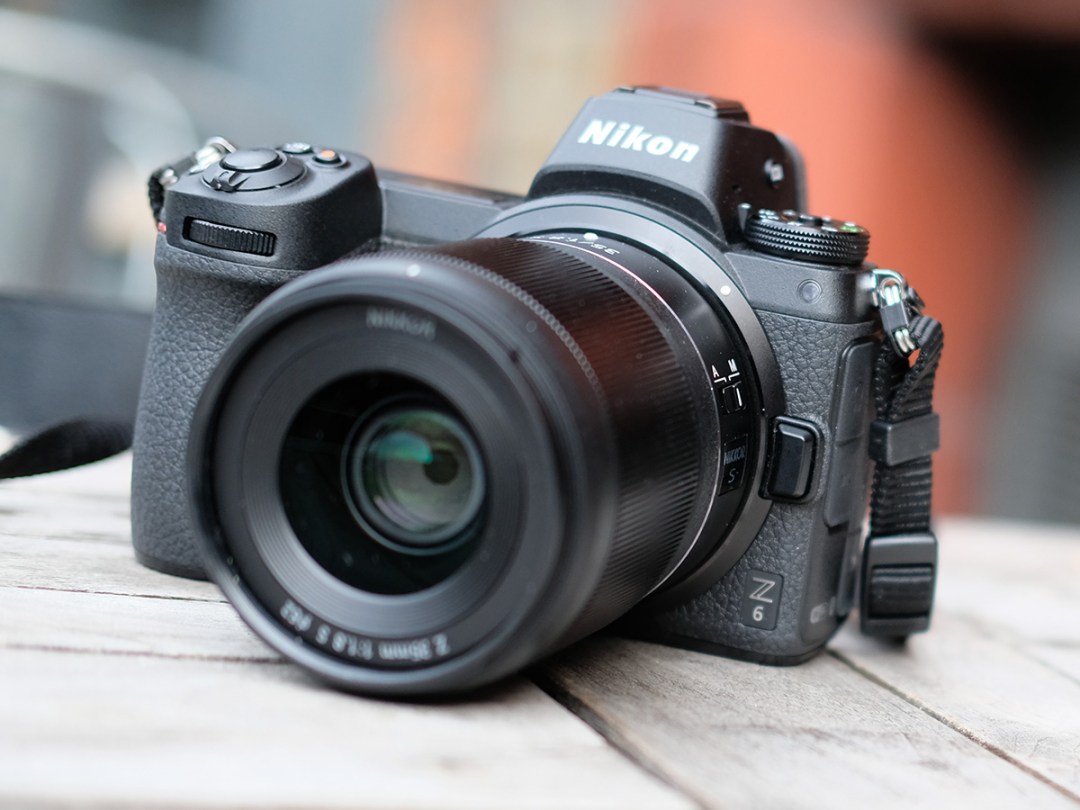 Despite the Z7 and Z6 being announced together, the Nikon Z6 was held back from launching whilst the Z7 enjoyed the limelight with its monstrous 45.7MP. Maybe Nikon was saving the best to last.
Not the best per-se, more the all-rounded one – and the one we're convinced is every bit worth your time and money.
With 24.5MP, that's almost half the Z7 which could make it less appealing to those who are high res hungry, but this means it's better at a few other tricks – like low light photography.
And for those ravenous for sporting action, the Z6 pips the 7, offering 12fps, compared to 9fps. The Z7 offers 493-point AF system, rather than the Z6's 273-points. Having used both cameras, I can hardly say that I was ever peeved for lack of focal points. But then again, I'm shooting street scenes, architecture and my lunch, and not the Ice Hockey championship.
Until now, Sony A7III was the best all-rounder enthusiast full frame mirrorless on the market. At a very similar price point (around £2000), it looks like there's serious competition.
In addition, Nikon just announced this week it's integrating eye-tracking autofocus too. Looks like Nikon might be king again.
Design and build: Solid as a…DSLR
There's a large handgrip around the front which has been a staple for Nikon, stalwarts of making ergonomically minded and excellent DSLRs.
In fact, the Z6 feels just like a shrunken Nikon D850. And the overall design feels tangential, as opposed to anything ground-breaking. It's also sturdy as a mountain goat with the same level of weather-sealing as the D850.
Boring? Maybe a bit, but it's a smart move from Nikon as it'll be incredible familiar to existing DSLR users who know the layout and controls, so using the Z6 will be as natural as securing the Velcro on their sandals.
The Z6 is smothered in textured rubber around the front and backplate, so there are no fears of it slipping out your grasp.
The on/off switch is around the shutter release, then there's dedicated movie recording, ISO, and exposure compensation situation in that corner too. To adjust the ISO or exposure compensation, simply select button and then use the rear top dial to hitch settings up or down.
One thing I loved about the Z7 is here too; the little LCD plate at the top of the camera which displays settings. Another favourite is the 'waffle' button, which puts the joy in joy stick. This sub-selector is a photographers' best friend when you want to shift focus quickly and select AF area, whether you're using single focus or a wider focal point.
Taking up the majority of the space on the back is a gorgeous screen where you can access the full menus which runs along the left-hand side of the display, just like all previous DSLR models. The physical 'i' button is another blessing for speedily accessing things like 'image quality', 'release mode', and focus area. This saves a lot of time and negates having to delve into the menus, which is as comforting as a bowl of soup when it's only 3 degrees outside and you feel as if your fingers might fall off.
There's a protruding textured door housing the XQD card. There's only one slot, as there was with the Z7. Some will find this a tad annoying, but it's no big deal. Having an XQD card instead of the standard SD card, made me initially sceptical, but when you've damaged as many of those as I have, I'm glad to have something a bit more robust containing my treasured memories.
You wouldn't carry your camera in a cotton sock, would you?
Features: What a beautiful View…finder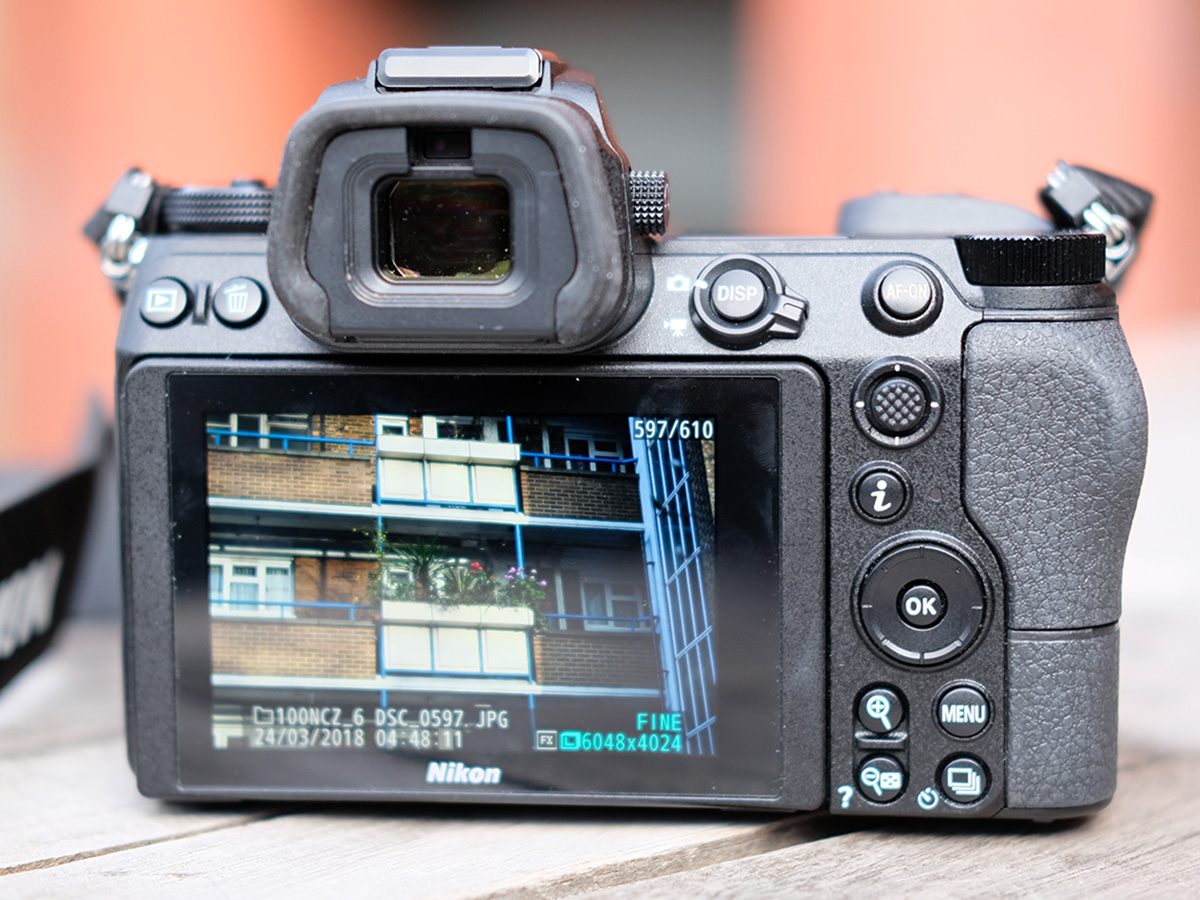 You are already a Nikon DSLR user, so what about your existing lenses? I hear you cry. Enter the FTZ mount adapter, compatible with almost all Nikkor lenses. We've tried it out, and it's a doddle to use and works seamlessly.
When talking to anyone who's scared to make the jump to mirrorless, it usually comes down to one thing. The viewfinder. The 3.6 million dot viewfinder is one of the best on any mirrorless camera. The whole area is bright, even right into the corners.
It's also possible to preview settings before taking the shot and then it also displays a preview before your very eye. That 2.1 million dot touchscreen tilts 90° up and then 45° down. It would be great to see a fully articulated screen, especially for the videographers.
The touchscreen is super responsive. Touch screen to set focal point, tap it to fire the shutter, use it to navigate through settings as you would your smartphone. Pinch and zoom in Display and, double tap to see image at 100% – this proved mega handy when shooting portraits to check eyes were the focal point and everything was crisp.
When testing on continuous AF mode the Z6 was speedy as expected and the additional dynamic AF is designed for tracking making it ideal for sports. There's also 12fps burst option, but you'll need to select 12-bit NEF settings if shooting with RAW files.
There are times, where silence is in order and the silent shooting mode is most useful for intimate events or if, say you were chronicling a photo diary of the best UK libraries.
Image quality and lenses: Kitty got…lenses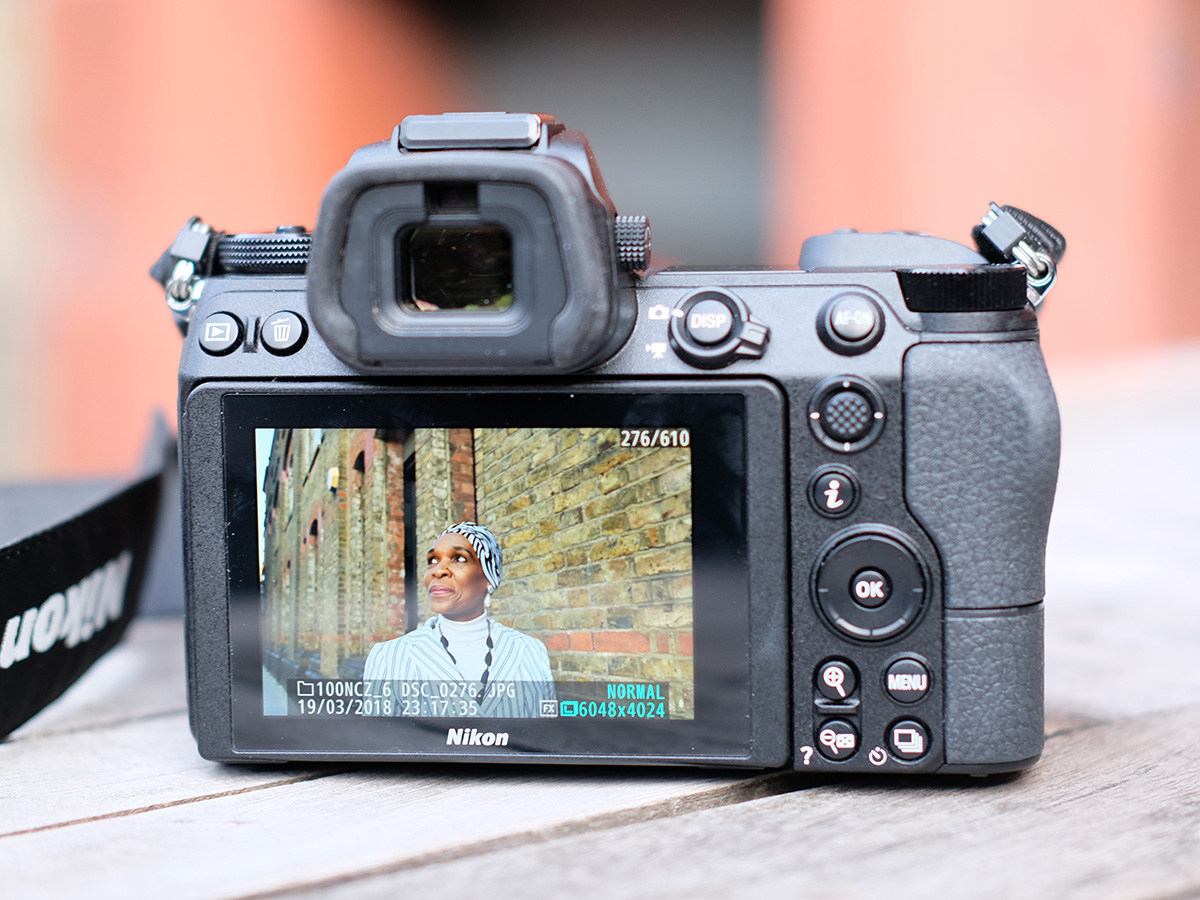 The strength of the wolf is the pack, and by that, I mean lenses.
The kit lens is the Nikkor Z 24-70mm f/4, which might not initially fill you with excitement. But it's more than capable in most scenarios, particularly street scenes with lots going on that larger mount design (52mm), which, by the way is huge, means completely new lenses, beautiful ones too.
It was the Nikkor Z 35mm f/1.8 S prime lens that really stole my heart, and later this year probably all my savings. There's also the 58mm f/0.95 coming out soon with a gaspingly wide aperture photographers only dream of.
The 35mm lens is a lot to pay for a lens (£850), but Nikon claim that's the cost of superior optics, and having used the thing, I'll take that.
In dim conditions, images were still crisp with good colour saturation, even at ISOs as 12,800. Images were rich in detail and sharp from edge to edge.
The Z6's in-body image stabilisation system is excellent, allowing me to shoot sharp images at much slower speeds than would be usually possible using the camera hand-held.
I found the auto white balance to cope well in all light, but there's always the option in the settings to select 'shade' or 'Direct sunlight', if you're not comfortable configuring white balance manually.
Here's the bit about video… Don't worry, it's good news. You get full frame uncropped 4K video. Plus, the Nikkor Z lenses come equipped with silent AF. You can also capture 10-bit video with N-log for when you need to sort out colour grading when editing.
I'm not videographer, but despite the great wobble free hand-held images, the same doesn't apply for this medium, so tripods and rigs at the ready.
Video recording will chomp through battery like a squirrel who's been without nuts for a week.
Battery life is often the drawback with mirrorless cameras, and Nikon claim you'll only get a measly 310 shots. That seems overly cautious, and in our tests, we managed near to double that. But then there are many factors to think about, like image format, how long it takes to configure a photo. But regardless of that, it's more than 310 shots and it lasted me a full day of shooting.
If you're still not convinced – a £69 spare battery will placate any fears. Plus, you can charge it via USB-C.
Nikon Z6 verdict
Well over £1,000 cheaper than the Z7, the Z6 is the full-frame mirrorless camera to buy. Unless you need those high-resolutions for landscape photography and very large printing.
The stunning new mount has opened up a load of opportunities for astounding optics and uncompromised image quality, and Nikon have announced a whole new range of Nikkor Z lenses, so there's no signs of slowing down.
The Z6 was a joy to use and managed to do exactly what was required for the desired shot, and based on that, there's really nothing to complain about.
Stuff Says…
Finally, a top-notch and reasonably sized mirrorless camera from indisputable optical experts – Nikon
Good Stuff
Excellent handling
Speedy AF
Bad Stuff
Battery life could be improved