Nintendo Classic Mini: SNES review
Nintendo's greatest ever console is reborn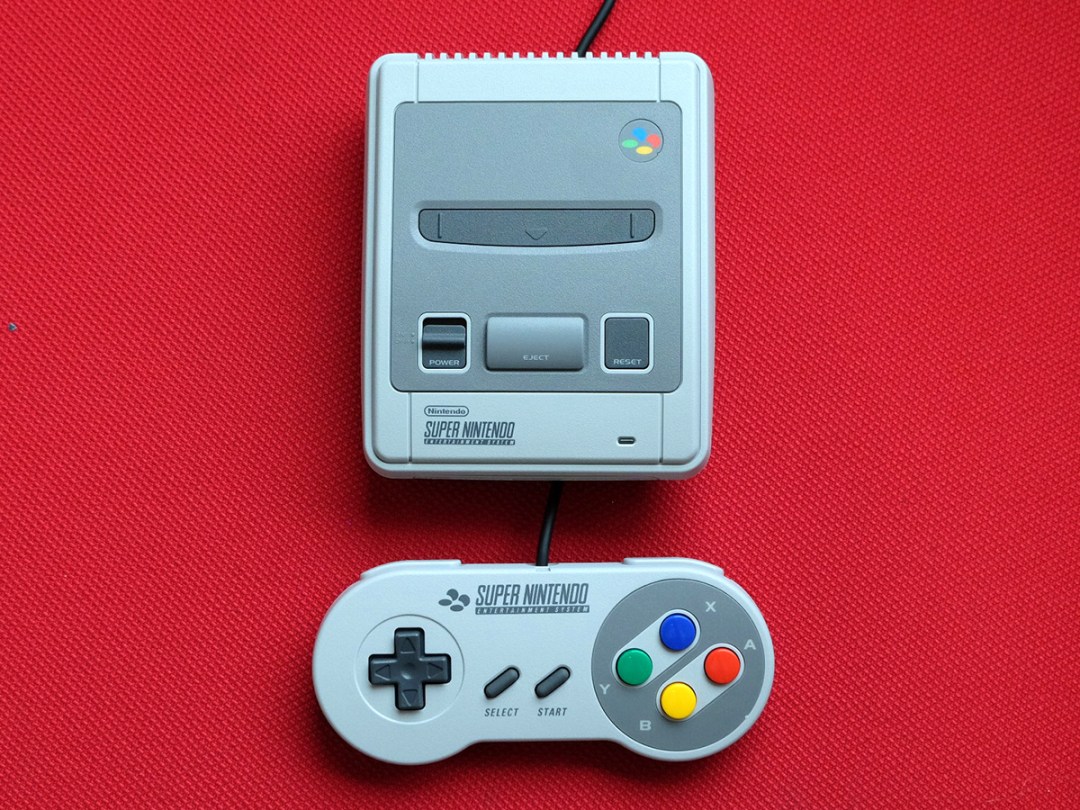 When was the last time you touched your NES Classic Mini? For most people, the answer is 'never' because they couldn't find the damned thing in stock. For a lucky few, it's 'sometime around Boxing Day'. That won't be the case with this year's most wanted Christmas present.
Nintendo's Classic Mini: SNES mini may be an old console reincarnated in miniscule form, but the 21 games it's stuffed with are still chuffing brilliant. From Super Mario World to Secret of Mana and everything inbetween, these titles rank among the best ever to feature on a Nintendo-made machine. And now you can get them all in an adorable plastic box with two controllers for seventy quid. That adds up to a total bargain in our books, even with a few minor niggles chucked into the mix.
Better yet, Nintendo is promising you'll be to get ahold of a SNES Classic Mini in time for Santa's grand arrival. That'd be just grand, wouldn't it?
SNES Classic Mini design: small but mighty
Just like the NES Classic Mini, this year's SNES Classic Mini is a tiny recreation of its original form. You can't slot a cartridge into the thing, but there's still a power button you can toggle on and off, and a reset button to slam down in rage when everything goes to hell on your final lap down Rainbow Road. All in all it's an adorable little machine that's so easy to setup even Luigi couldn't make a mess of it.
Just plug in the boxed HDMI and micro USB cables into the SNES and your TV respectable (or use a spare phone charger plug), and that's it. Either stow the thing away on top of your PS4 or plonk it in pride of place, it's diddy enough to fit wherever you please. The one downer? You'll still have to shuffle up close to your telly to play this thing. Although you get two SNES controllers boxed in with the console, their 4.5 foot leads aren't especially long. Thought your days of playing Super Metroid cross-legged on the floor were over? Alas, that is not the case.
In every other respect, these SNES pads are almost exactly as you remember them. Both in their size and the way your thumbs get sore after too much time spent rolling around their D-pad. Anyone who wants to play this console for more than three hours straight is gonna need some serious callouses.
SNES Classic Mini interface: back to the future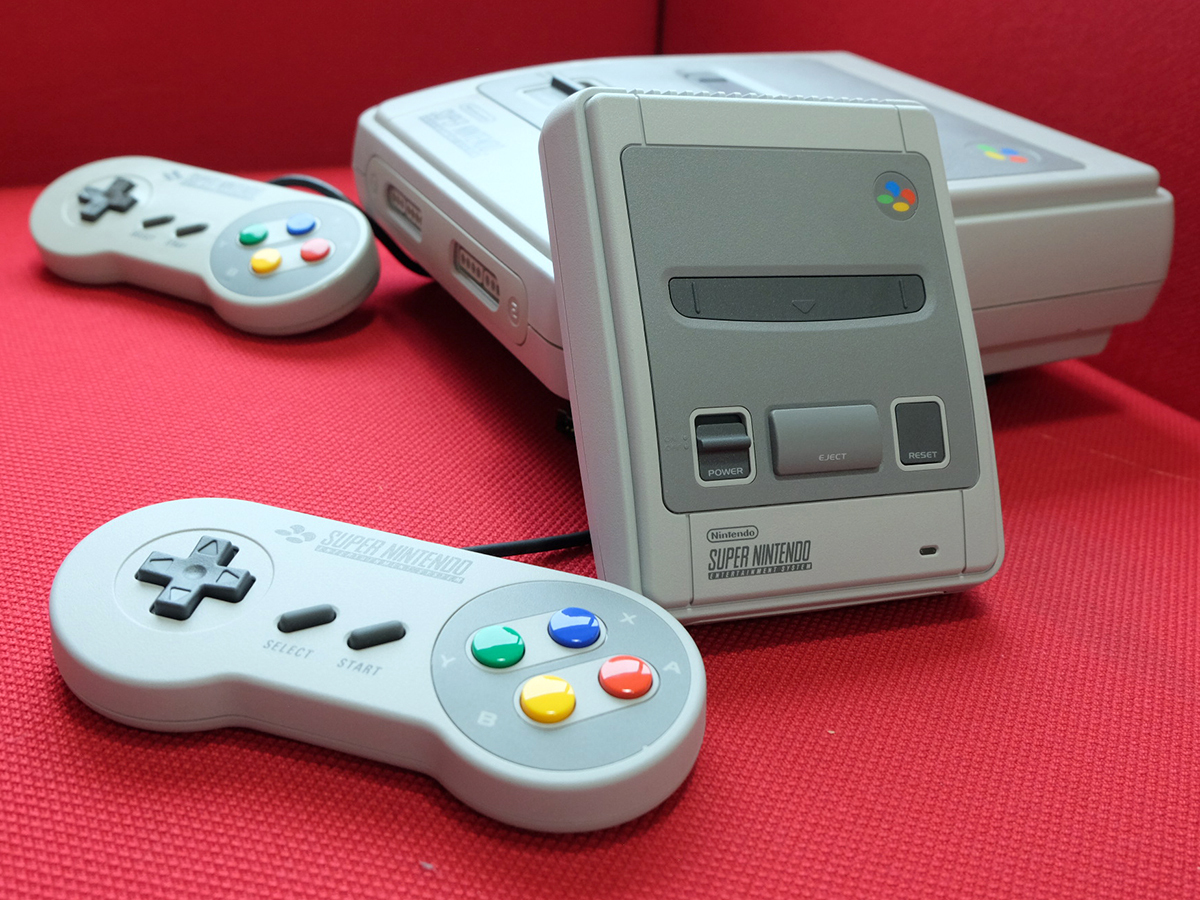 It might look a little smaller than what you remember, but the Classic feels exactly the same as the SNES and that's what's important. There's even an in-console menu where you can change how its games are outputted to your TV. Be that in a Pixel Perfect form, 4:3 or an ultra-nostalgic CRT filter that wipes annoying, fake shading lines over your screen.
The SNES Classic Mini isn't always a slave to the past though. Since games were genuinely harder back in the day, this console you four save slots per title and the chance to rewind up to five minutes in time to atone for your mistakes. Now almost 27 years after he ruined your childhood, you can finally show Bowser what for.
In other words, Nintendo's added in an easy mode for every game on the SNES Classic Mini. It's not for me, but I like the idea and I'm sure it'll help some people finish these games that wouldn't have otherwise done so.
SNES Classic Mini games: simply the best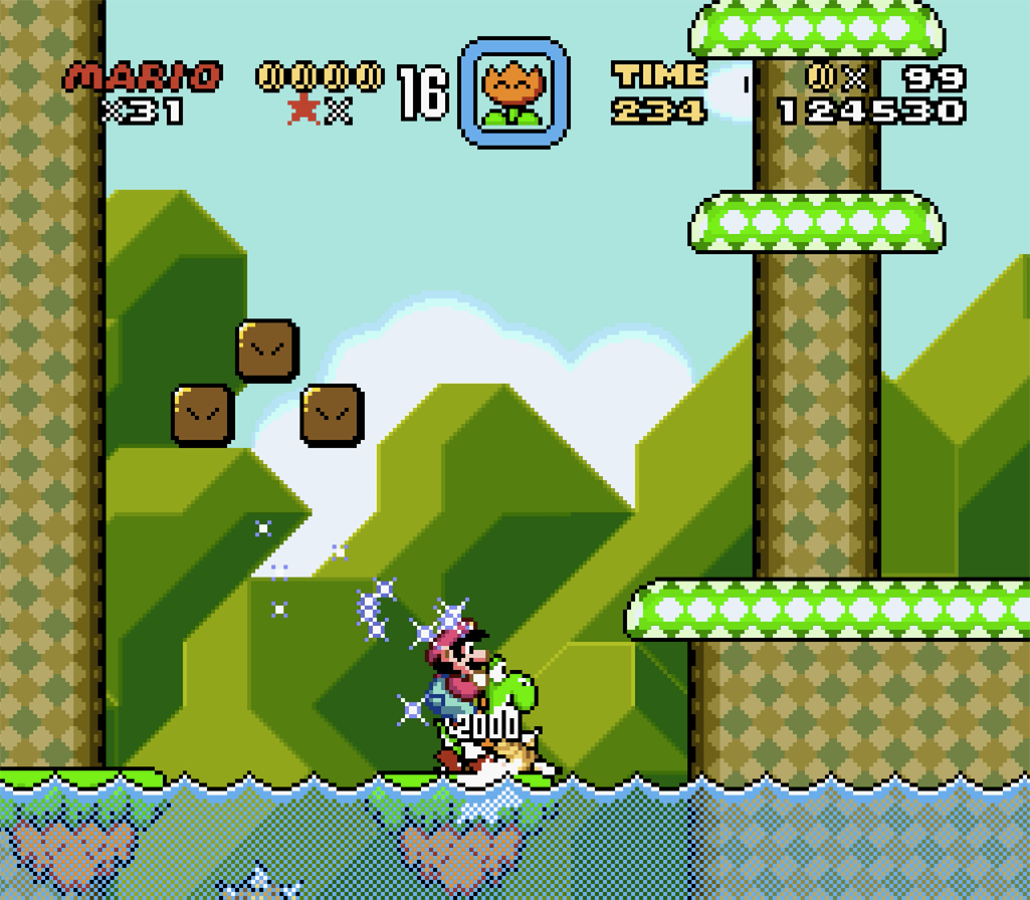 OK, so this is the really important bit. The SNES Classic Mini is jam-packed with 21 stonking games including most of the ones you'd expect, and one you certainly wouldn't have. Yep, 22 years after its release was first planned Star Fox 2 has finally seen the light of day. Having played a fair bit of the game so far, it probably doesn't stand up to Yoshi's Island or Donkey Kong Country. But that's mainly because Star Fox games tend to date quite heavily compared Nintendo's 2D platformer fare. Still, it's an entertaining enough space-battler and a fun curio to behold from Nintendo's storied past.
Even if you're not fussed about Star Fox 2, the other games here are more than good enough to make up the difference. And since Nintendo's Switch still doesn't have backwards compatibility via the Virtual Console, this is your best way to get ahold of the likes of F-Zero, Super Castlevania IV and Secret of Mana. Rather than bang on yet again about the excellence of the many games on offer let's just say that the SNES Classic Mini arguably plays host to the best Mario, Zelda and Metroid titles in their much-storied series. Better yet, almost every one of your old favourites is included on the console.
Yes, we could have done with Chrono Trigger, Super Star Wars and Teenage Mutant Ninja Turtles: Turtles In Time, but you can't have 'em all. Since the SNES Classic Mini doesn't connect to the internet, you won't be able add 'em at a later date either. Nevertheless, there truly is loads to be getting on with here.
Even in a 4K age of Uncharted: The Lost Legacy and Destiny 2, these 16-bit affairs are utterly charming to behold. Unlike the NES Classic Mini, you'll actually want to stick with loads of these games beyond the first half hour you spend with them. And that's before you get your mates involved for a spot of two-player Street Fighter II Turbo, Mario Kart or Contra III.
Nintendo Classic Mini: SNES verdict
The SNES Classic Miniworks like a charm, has a phenomenal roster of games and costs a quarter of the price of a Nintendo Switch. What more could you want? Oh right, to find one you can actually buy.
So long as Nintendo sorts out its manufacturing for these collectable consoles, you really shouldn't think twice before getting a SNES Classic Mini.
Stuff Says…
Now that's what I call a console resurrection
Good Stuff
Amazing roster of games
Faithful design
Neat new save feature
Bad Stuff
Controller leads are too short