Nissan Leaf (2018) hands-on review
Eyes-on with Nissan's would-be Tesla-killer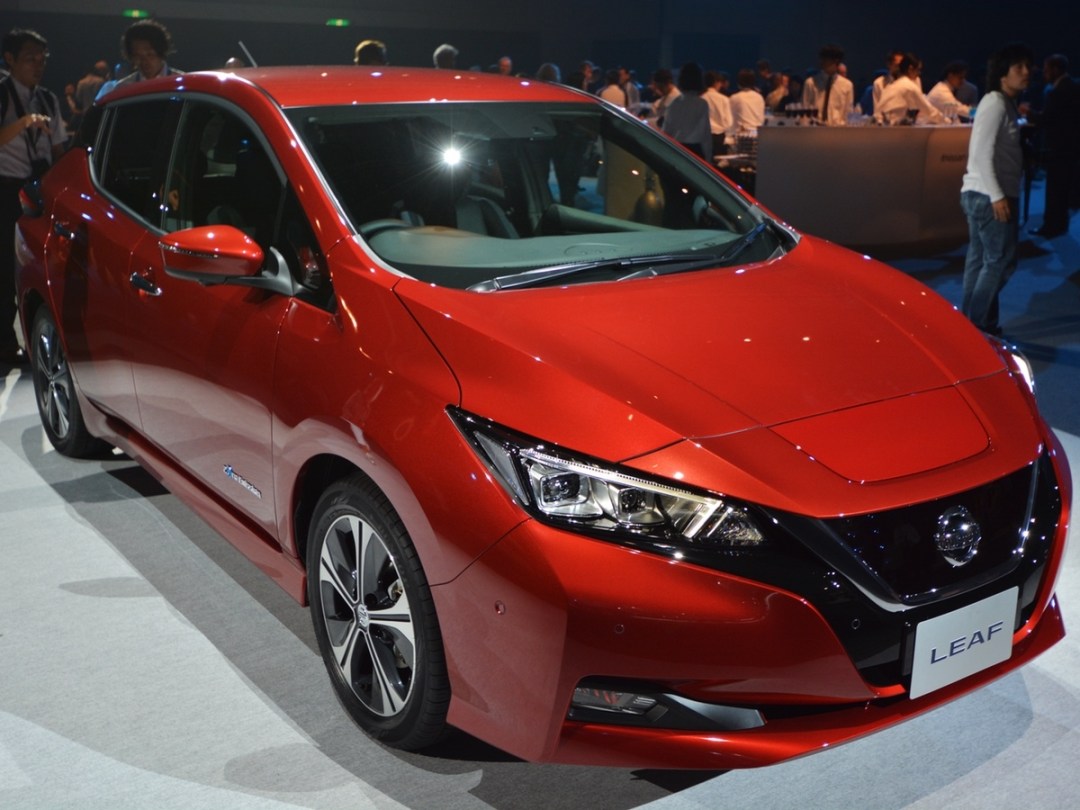 Tokyo, it turns out, is quite a long way from London. Roughly 12 hours by plane, in fact. Tokyo is also a long way to go just to see the launch of a new hatchback. Especially as I could find plenty down the local supermarket car park.
Good thing, then, that this hatchback is no ordinary urban runaround. No, this is the new Nissan Leaf – and it might just be your next car.
Don't believe me? Here are some headline stats: 148bhp all-electric drivetrain. 235-mile range. 430l boot.
All sounds very reasonable and real-world, doesn't it? And I haven't even mentioned the reams of tech that Nissan's managed to bundle inside its new eco baby.
Sadly, there's another fact about Tokyo that should be shared: it's not the best place in the world to go on a test drive. So much so, that I only got to drive the new Leaf around a tiny testing area.
I did, though, spend a good long time ogling the thing, clambering around in its seats, and generally prodding all of its buttons. And I sat behind the wheel as it parked itself. Twice.
All of which means that I'm just about qualified to give you a run down of first impressions and future expectations from this next-gen electric vehicle.
Nissan Leaf (2018) design: Same same but different
In the hard flesh, it's clear just how different this second-gen Leaf is compared to its predecessor. Very much a five-door hatchback, it's all angular lines, low bonnet and aero shaping.
In fact, it's somewhere between a Civic, a Micra and a Honda CRV. Borrowing elements you'll recognise from a host of other Nissan vehicles, it's at once familiar and, regrettably, a little generic.
Yes, that's because Nissan wants it to be a car for everyone, and believes it shouldn't be seen as any different to a normal runaround – it's the everyday future, after all. But it also takes away a bit of the electric sexiness that you find in the likes of the BMW i3, for example.
It's unlikely to stand out in the supermarket car park, which might be good or bad depending on your perspective – though to call the 2018 Leaf bland would be to do it a disservice. It's got enough design highlights to give it a bit of flair and character, with relatively aggressive headlights and a contrast upper body that belies its true 1.5m height.
From some angles the proportions do look a bit off, mind, with a slight boxy Prius look to the side but a more noticeably 'Nissan' look to the front. I don't mind the front end or most of the lines, but I can't escape feeling that it's too long for its height.
As for the build, what you get will really depend on what trim level you opt for; that said, every model I sat in (of the several at the launch) was very much middle-range, rather than luxury.
While the displays inside easily capture the eye, the rest of the cabin – though sturdy enough – does little to inspire with its basic lines and plain shaping. More family runaround than exhilarating e-machine, then.
Nissan Leaf (2018) performance: goes for miles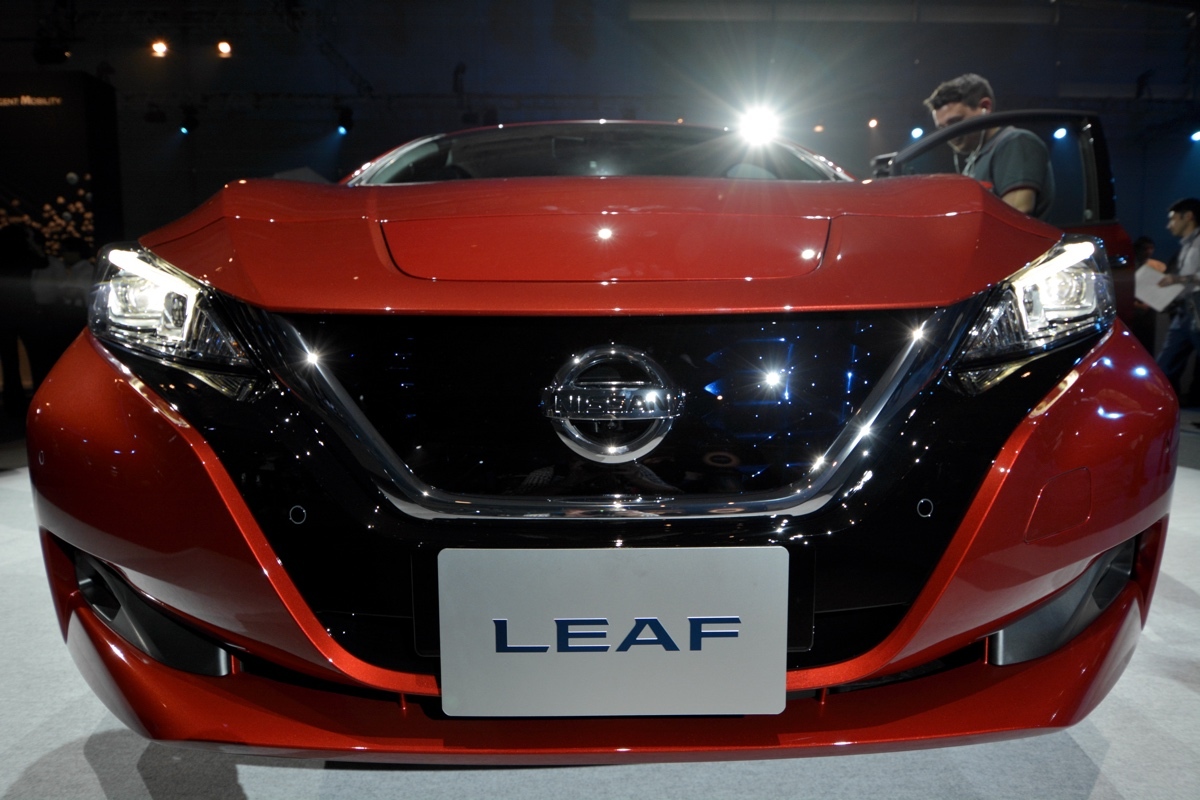 Still, at least it's nippy. Admittedly, I only had a tiny space to drive it in (a mock-up car park used to test the ProPilot mode, more of which later) – but press the pedal and you'll move pretty rapidly indeed.
It's the standard electric vehicle setup of 100% torque on tap, and with no gears to work through there's a real sense that the 110kw electric drivetrain (equivalent to 148bhp) could get you moving. Perhaps not for Ford Focus RS levels of hooning, but enough to have some fun.
Without being able to test it further, it's impossible to say how the new Leaf will handle at pace, or indeed whether it will live up to its promised 235-mile maximum range (though there's a good chance that that figure is optimistic).
I can say, though, that, even with just 10 minutes behind the wheel, I quickly felt a surprising connectivity between myself and the car, even despite the lack of an engine beneath the bonnet. The steering is light but responsive, power ready to go and driving position good.
Nissan Leaf (2018) e-pedal: sole saviour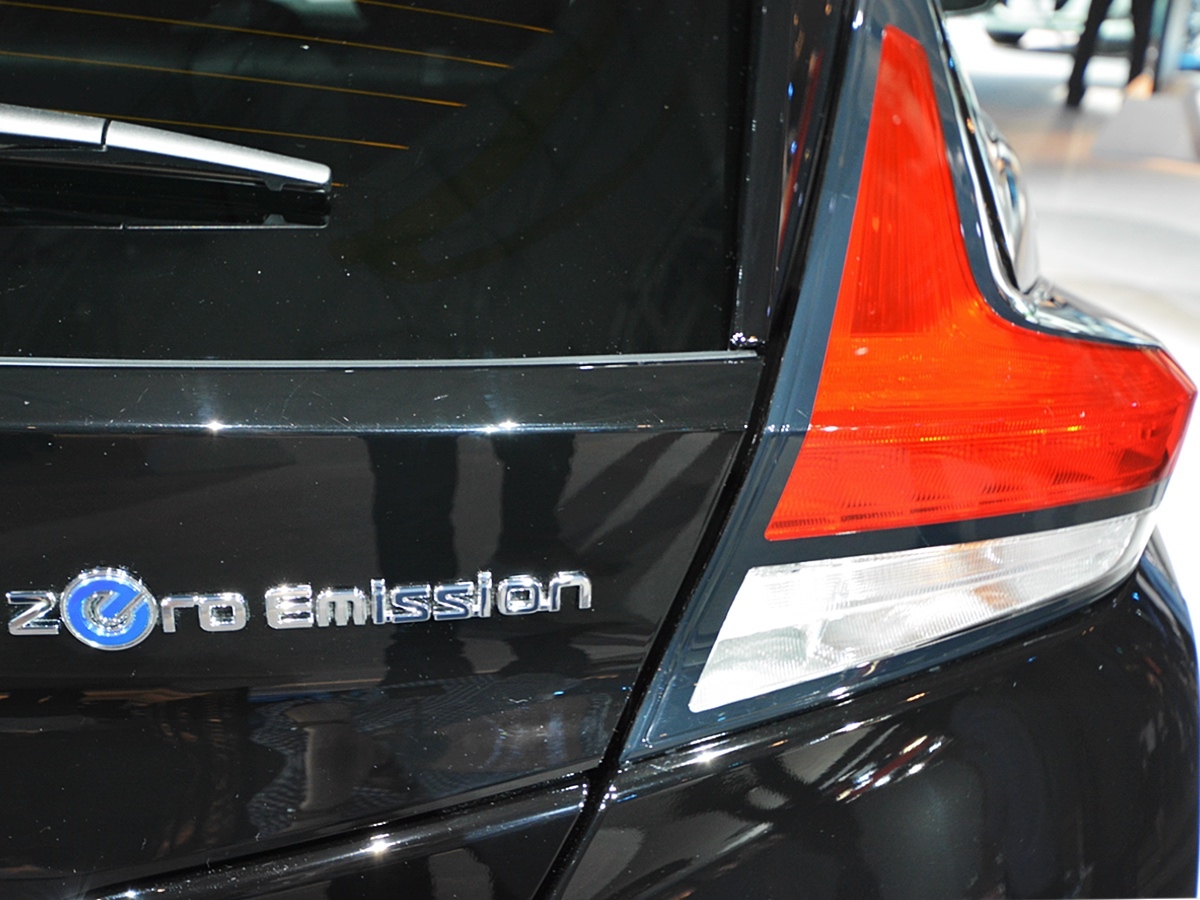 A big part of that feeling of connection is the new e-Pedal. A standard accelerator in appearance, this is actually Nissan's biggest innovation with the 2018 Leaf: a single pedal that can control acceleration, braking and stopping – all thanks to the power of regenerative energy tech.
Though my use was limited, it's astounding just how quickly the e-Pedal stops feeling surreal and starts feeling like a logical, game-changing development. Yes, my foot initially reached for the brake but, once you've developed the trust that the car will slow itself down when you lift off, there's a real sense of freedom in just having to think about one pedal.
Get over that surreality and you've got a system that saves you effort and delivers more energy back to the car – even if you'll spend a while reaching for the handbrake when you stop. Hint: you don't need to. The Leaf automatically applies the friction brakes when you stop, so even on a hill it'll hold you. Driving essentially becomes push to go, ease off to slow down, lift off altogether to stop.
How that liberating single-pedal sensation translates with the reactive demands of real world roads remains to be seen (and whether it's possible to un-learn years of switching your foot to the brake, though that's not catastrophic as the Leaf naturally still has a brake pedal), but I can see this being a pretty big deal – and one more advantage that this e-car has over its petrol competitors.
Alongside a gear-free experience, the e-Pedal makes driving (at least in the low-speed environment I experienced) even more effortless, leaving you free to concentrate on the outside world.
Nissan Leaf (2018) ProPilot: parallel success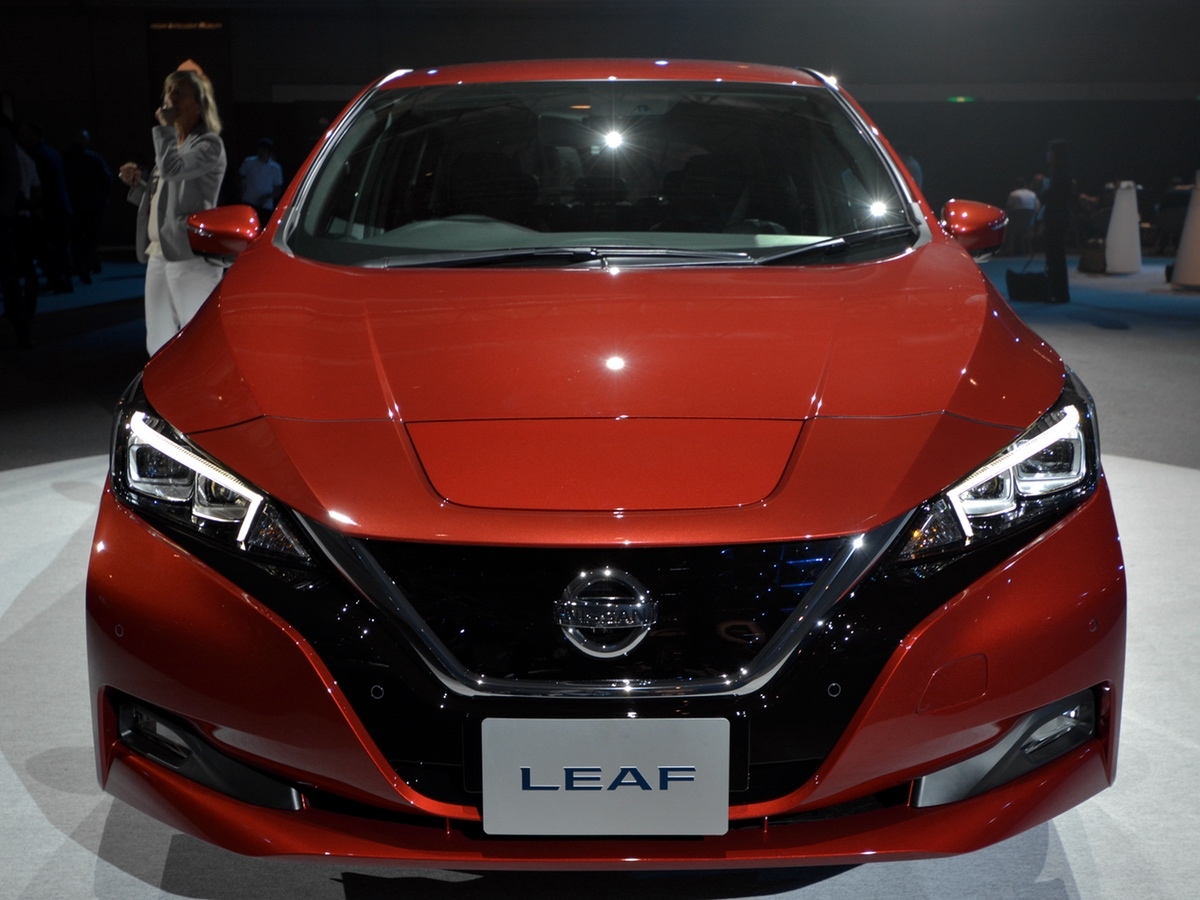 And you'll have further time to consider that world while the Leaf is busy parking itself. ProPilot is a system Nissan has been rolling out for a little while, but it finds its most advanced form to date in the new Leaf.
Roll past a space (bay, parallel, field) and, with the parking mode enabled, the Leaf will detect it with its suite of cameras and radar sensors. Then it's as simple as tapping the icon over the space you want and holding down the park button. The Leaf then proceeds to spookily park itself, handling braking, speed and steering. Provided it can detect the space, it works a charm.
Only once did it not manage to locate the test bay we were trying to park in – apparently because of the bright lights and shiny surface at the launch location; according to Nissan this was a situation very unlikely to be recreated in any real environment, however reflective the surface.
Obviously, only an actual outside test will reveal its true effectiveness, but the parking process itself was certainly painless and relatively quick, with the tap-to-choose system working a treat, and the hold-to-action control input keeping you connected even as the car goes autonomous (with the option always under your fingertip to release the button and stop the car).
Nissan Leaf (2018) initial verdict
As ever, then, there's a lot that needs to be tested in a full review situation before the Leaf's true capabilities become clear. On first impression, though, there's enough in the new Nissan Leaf to make it an EV game-changer.
Yes, it's perhaps not the most stylish – but there's equally nothing wrong with Nissan choosing to focus on practicality, from the spacious boot to the five-door setup. It's also got enough power to make it more than an urban-only option.
It's no Tesla, then, but, unlike the Model 3 (it's closest comparison), the new Leaf will be available from January and, while pricing isn't confirmed, it's likely to cost somewhere around £25,000 – making it a very viable option as a family hatchback.
Throw in a host of tech that makes a genuine difference to the driving experience – from ProPilot to that arguably revolutionary e-Pedal – and Nissan could have a properly appealing future-facing car for the masses.
Provided that true range can indeed top 200 miles on a single charge and performance matches the stats, the Leaf might well be the EV of 2018.