Nokia 7.1 hands-on review
Another notch in Nokia's belt
Prepare for the notch. If your phone doesn't have one now, your next handset probably will.
Phones like the Nokia 7.1 prove notches are no longer the metropolitan elite, people who buy designer jumpers for their pampered pooches and consider taking the bus torture.
This phone costs £299, but doesn't really look all that different from an iPhone XS. But does it really stack up? Let's have a quick look ahead of our full review.
Design: Keeping up with the joneses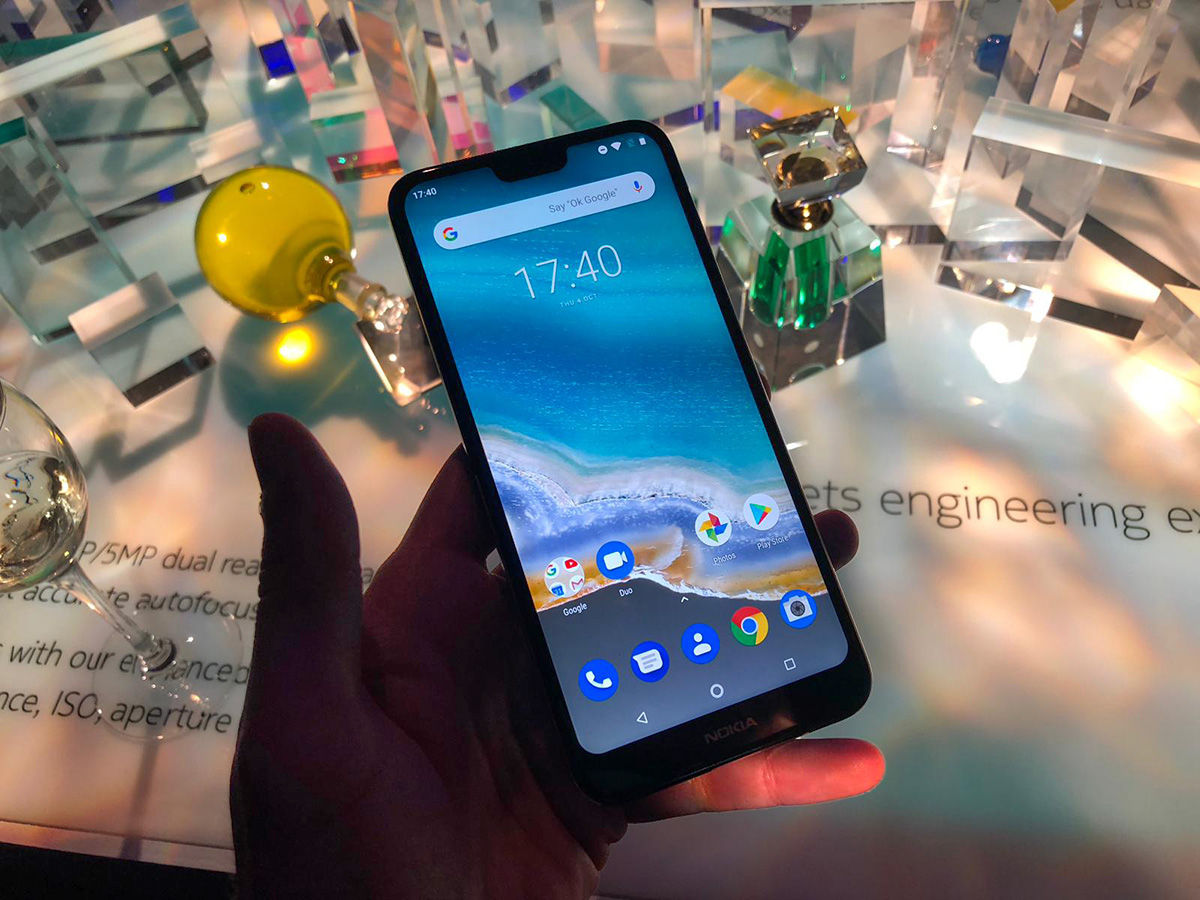 In pure design terms the Nokia 7.1 seems hold up pretty well against mobiles three times the price. It's glass on the front, metal on the sides. And these parts aren't just cobbled together to make an expensive-looking bullet point list down at Carphone Warehouse either.
The back and front use 2.5D glass, curved at the edges for extra hand-hugging feel. Those metal sides are nicely chamfered too, which has become a signature Nokia move. Nokia's 7.1 is far from the only new affordable phone to offer a design like this.
The Moto One is similar, almost perilously so. That means you get a notch, which radically ramps-up how much of the front is taken up by screen. More screen inch per phone inch is the key to looking like a super-expensive phone in the late 2018 game of mid-range dress-up.
However, after a little while you do start to think: what are the meaningful design differences between this phone and one much more expensive? The Nokia 7.1 looks good, feels good, uses USB-C charging. Nothing screams "affordable". A finger scanner sits on the back too.
There are, of course, a few little blips when you dig deep. 32GB storage at the price is what we expect from Samsung, not Nokia. And there's no mention of Nokia 7.1 water resistance. It'll survive rain, you can probably give its back a rinse without it soaking up the water, sponge-like. But you wouldn't want to drop the phone in the bath.
You'll also find, in three months' time when affordable notches phones like this are nothing special, that the Nokia 7.1 does look fairly plain. There's not reactive finish or dynamic glass curving. But we can work with plain.
Screen: Notch for life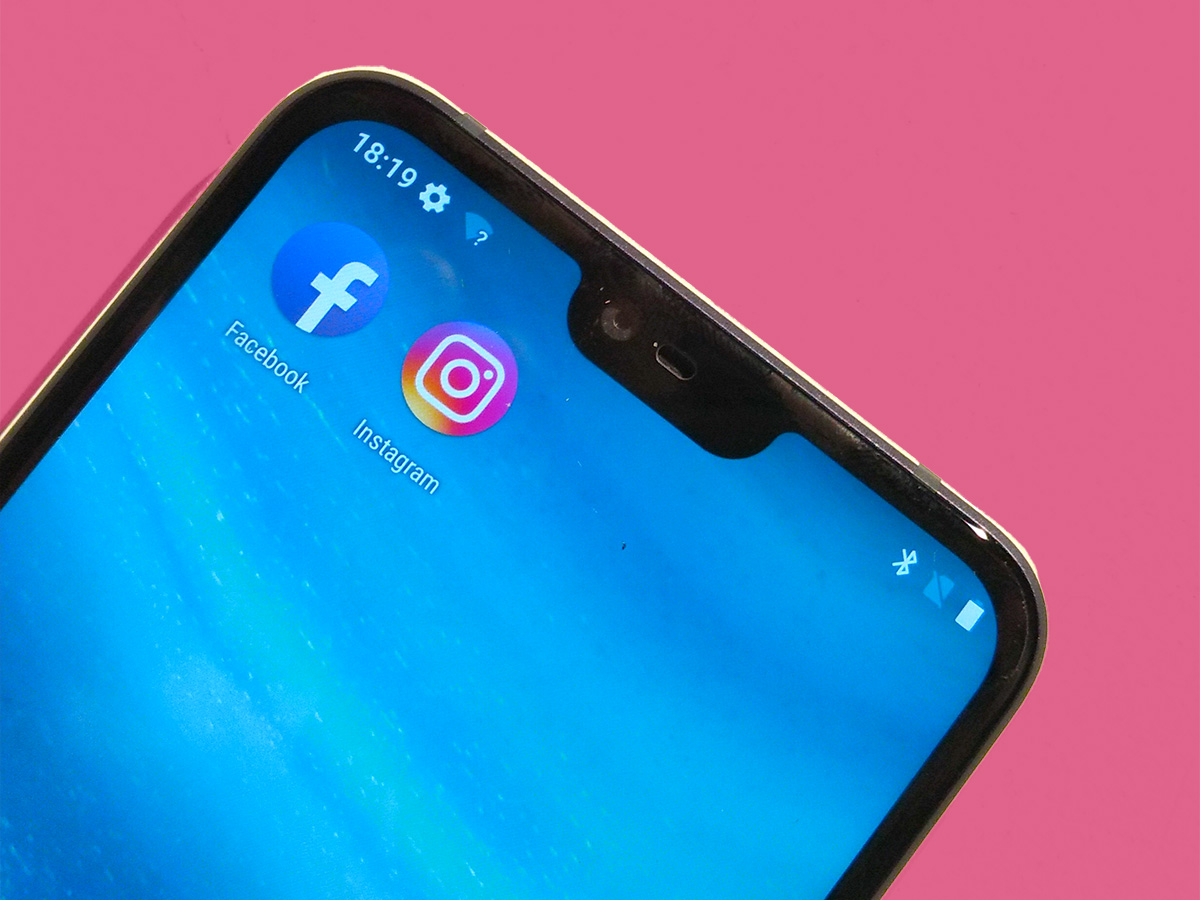 Screen The Nokia 7.1 has a 5.84-inch 19:9 screen with the extra-long equivalent of a Full HD display. Nokia calls it PureDisplay. It's a very similar size to the Moto One, but is actually a lot sharper. Motorola only offers 1520 x 720 pixels. We're surprised at how good that phone looks in person, but there's no arguing this one: the Nokia 7.1 is a cut above with 2240 x 1080 pixels.
Right out of the box, the colours run a little hot, but most people like a little extra punch anyway. It has HDR 10 support too, and this is one of the cheapest phones we've seen to offer this. The Nokia 7.1 can even "upscale" video to HDR, although we've not tried this first-hand yet.
There's just one problem with the screen, and it's not actually Nokia's fault. LG lets you hide notches if you don't like how they make a phone screen look. So do Huawei, Honor and, well, just about everyone who makes notched mobiles. You can't hide the Nokia 7.1's notch, though. It's right there, being all notchy right up in your face, and there's nothing you can do about it.
Software: ready player 7.1
This isn't Nokia's fault because the Nokia 7.1 is an Android One phone. That means no core modifications, no custom interfaces, are allowed. It's Android as the creator intended. No bloat, no quirky extras, no dodgy pre-loaded themes. And no notch blockers.
You could almost think of the Nokia 7.1 as the budget Pixel phones we'll almost certainly not see in the next year or so. This should also mean the phone performs quick. That certainly seems to be the case from a brief test drive.
To be honest, if it didn't something would be gravely wrong because the Nokia 7.1 has solid specs. There's 4GB RAM, and the Snapdragon 636 CPU. This has eight Kryo cores and the Adreno 509 graphics chipset.
That is, yet again, a step above what you get in the Motorola Moto One, which has the older Snapdragon 625 and Cortex-A53 cores. Nokia is playing hardball with the 7.1. Game on.
Camera: manual marvels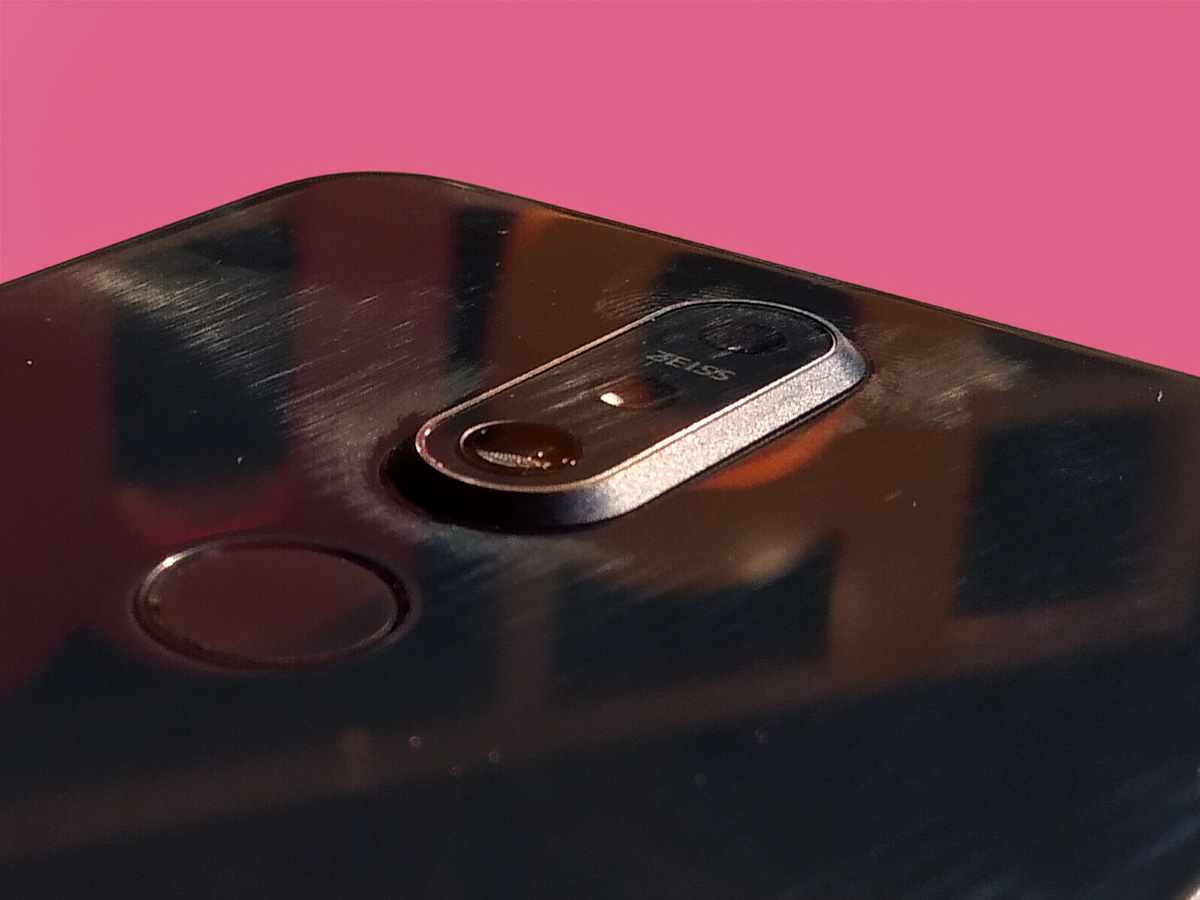 This trend continues with the cameras. The Moto One has a 13-megapixel camera on the back with a low-end 2-megapixel depth sensor.
A Nokia 7.1 gets you a higher-end 12-megapixel main sensor and a better 5-megapixel depth sensor. Oh, and a Zeiss lens if you're big on branded tie-ins. We'll leave conclusions for our full review.
But from early impressions the Nokia 7.1 does seem to take better pictures, particularly at night. The telltale splotchiness of a budget sensor struggling with low light just isn't there. £300 isn't a cheap phone, but a lot at the price still can't take sharp low-light images. The Nokia 7.1 won't worry the stabilised OnePlus 6.
However, it's another reason to consider the £20 upgrade over the Moto. You also get neat features like Nokia's famous manual Pro mode, and some silly fun with augmented reality virtual face masks. The front camera has an 8-megapixel sensor, and you can take Bothies with the Nokia 7.1. Haven't Bothied? You haven't lived. Just kidding, it simply takes a photo merging the shots of the front and rear cameras.
Battery life: speedy charging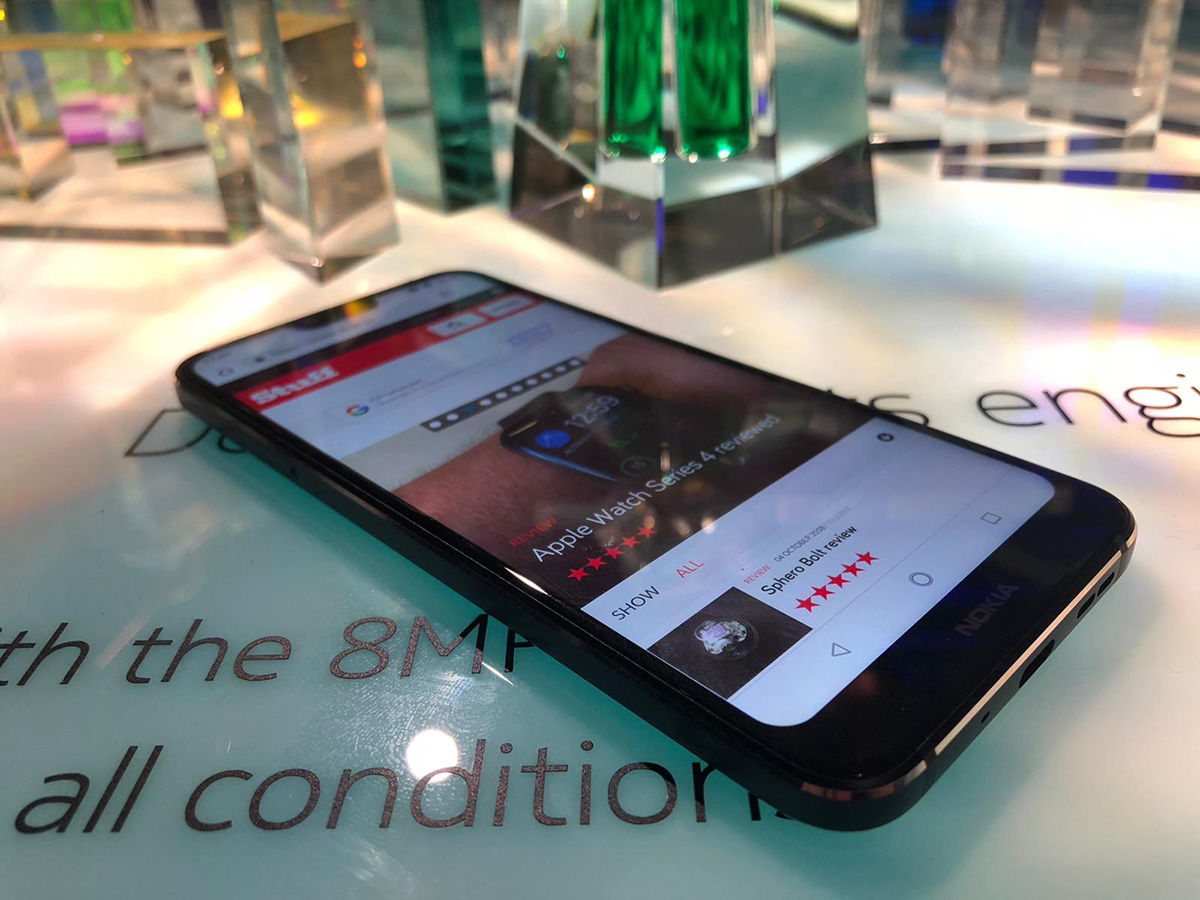 Is Nokia going to come in with a home run smash of a battery and seal the deal on the Moto vs Nokia face-off? Not quite.
This phone has a 3060mAh battery, just a smidge larger than the Moto One's 3000mAh. As the Nokia also has many more screen pixels, it may not actually last as long too. Fingers crossed it'll take a full day of abuse. The jury's out.
You do get fast charging, though. Nokia promises 50 per cent charge in half an hour, from flat.
Nokia 7.1 verdict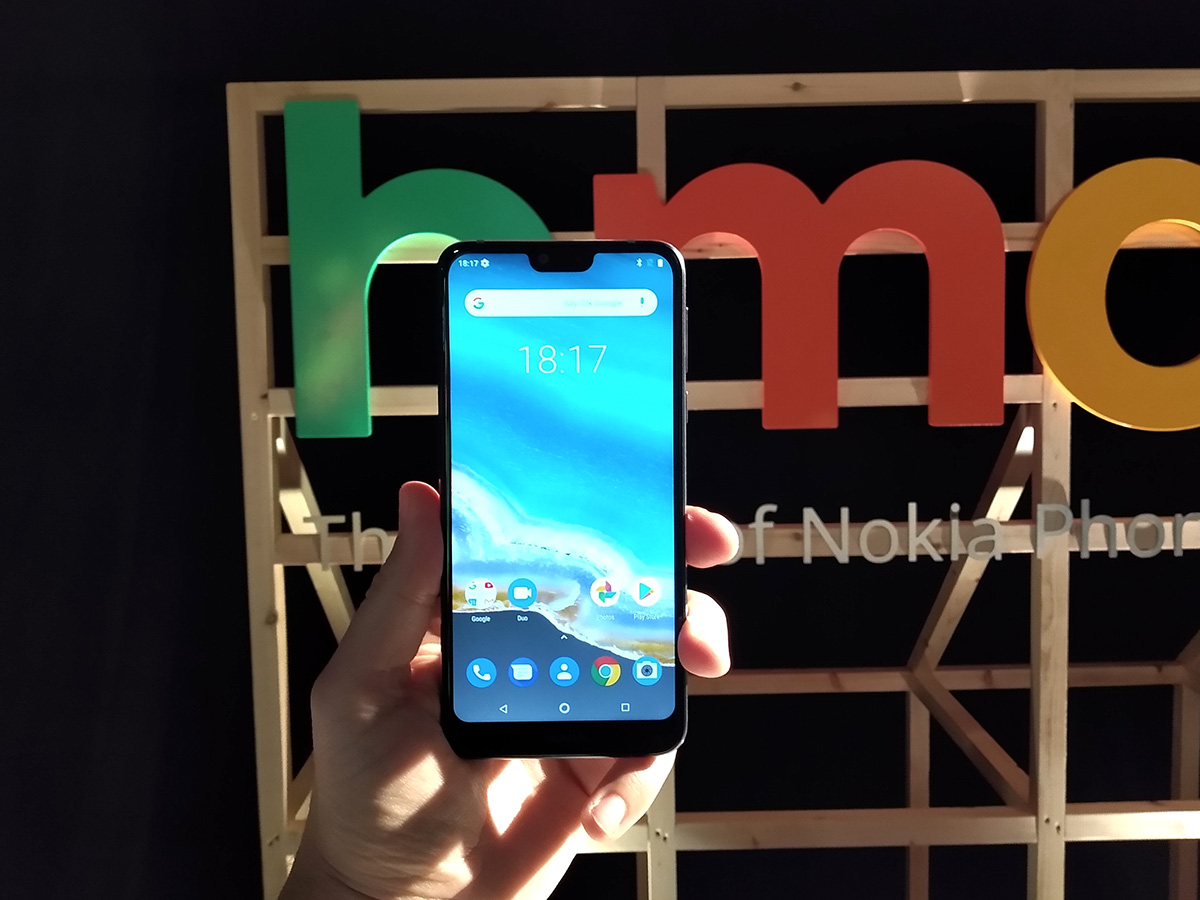 First we saw the wave of ultra-expensive phones with notches. Now we get the backlash: notchy phones many more of us can afford. That has to be good news, right?
The even better news, for Nokia at least, is that the Nokia 7.1 seems to outdo the sure-to-be-popular Motorola Moto One in several respects and only costs £30 extra. It has a sharper screen, what seem like better cameras and more power on tap thanks to a newer CPU.
More competition is sure to arrive soon, but this seems a good way to get a notched phone with fairly slim screen surrounds without paying an absolute packet.
Full review coming soon…