Nokia 8 review
A grand comeback falls flat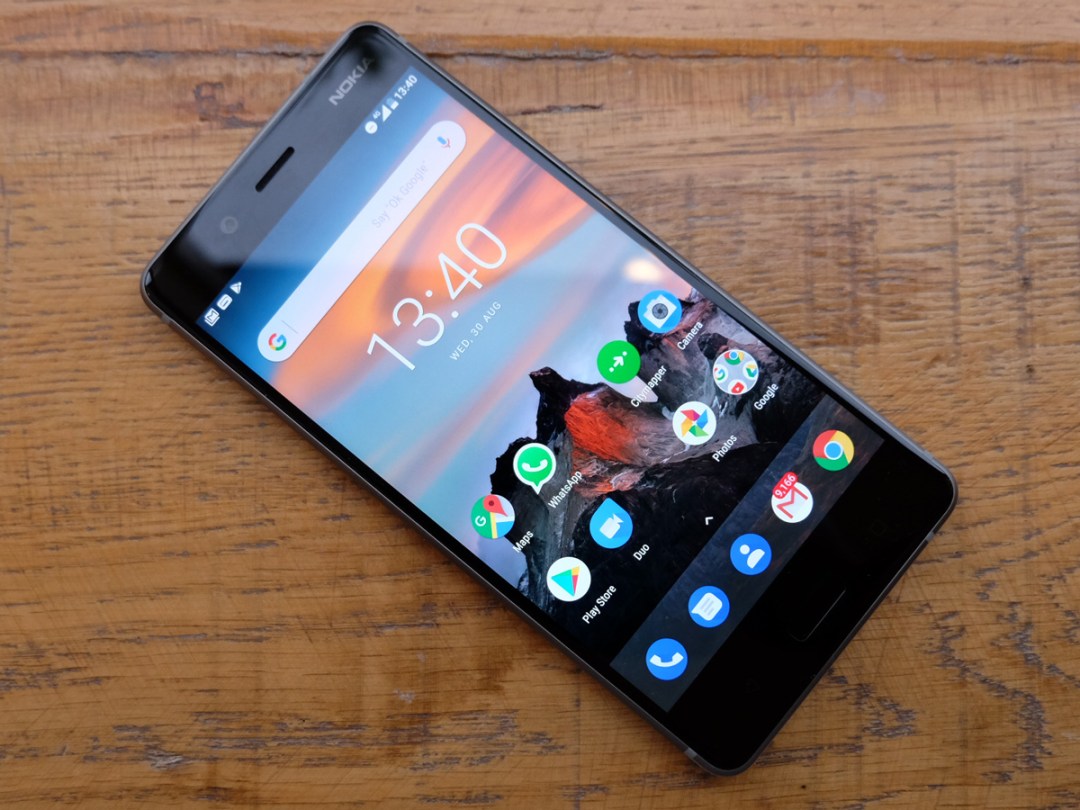 Nokia's 3310 is its most celebrated handset for a reason: it has never made a great smartphone.
Guess what? The Nokia 8 does nothing to change that.
The 8 isn't a bad phone. But it's certainly not a great one, either. It's just bang average, and that isn't good enough. Especially when it's meant to herald Nokia's grand comeback, after being bought out and ground out of existence by Microsoft.
For what's supposed to be a top tier Android device, you can do a lot, lot better: just get a Samsung Galaxy S8 for slightly more money, or a OnePlus 5 for slightly less.
Aside from a misplaced sense of nostalgia, I can't come up with a convincing reason for you to buy a Nokia 8.
Nokia 8 design: seen it all before
As much as pre-comeback Nokia struggled to make a smash hit successor to the 3310, it tried really hard to cook up something brilliant. There was the Lumia 1020, with wireless charging and a 41-megapixel camera, the keyboard toting E71 that out-BlackBerry-ed BlackBerry, and the GameBoy-meets-PDA charm of the N-Gage.
What united these weird and wonderful creations? They were all bold, chunky and colourful. The Nokia 8 looks like so much like an iPhone that my girlfriend mistook it for one.
Don't get me wrong, it's an ergonomically accomplished mesh of glass and aluminium. It feels lightweight in your hands at 160g, and at 7.9mm it's an impressively thin accomplishment, with a steeply curved back that means the phone tucks neatly between your fingers. Nevertheless, the Nokia 8 is like an egg and cress sandwich: sorely lacking in personality.
Should Nokia should go back to its old Lumia schtick of brightly-coloured polycarbonate shells? Not necessarily. It just needs to try a bit harder. If you're really after an Android-running iPhone-alike then get Huawei's P10 instead.
Nokia 8 cameras: Twice as nice?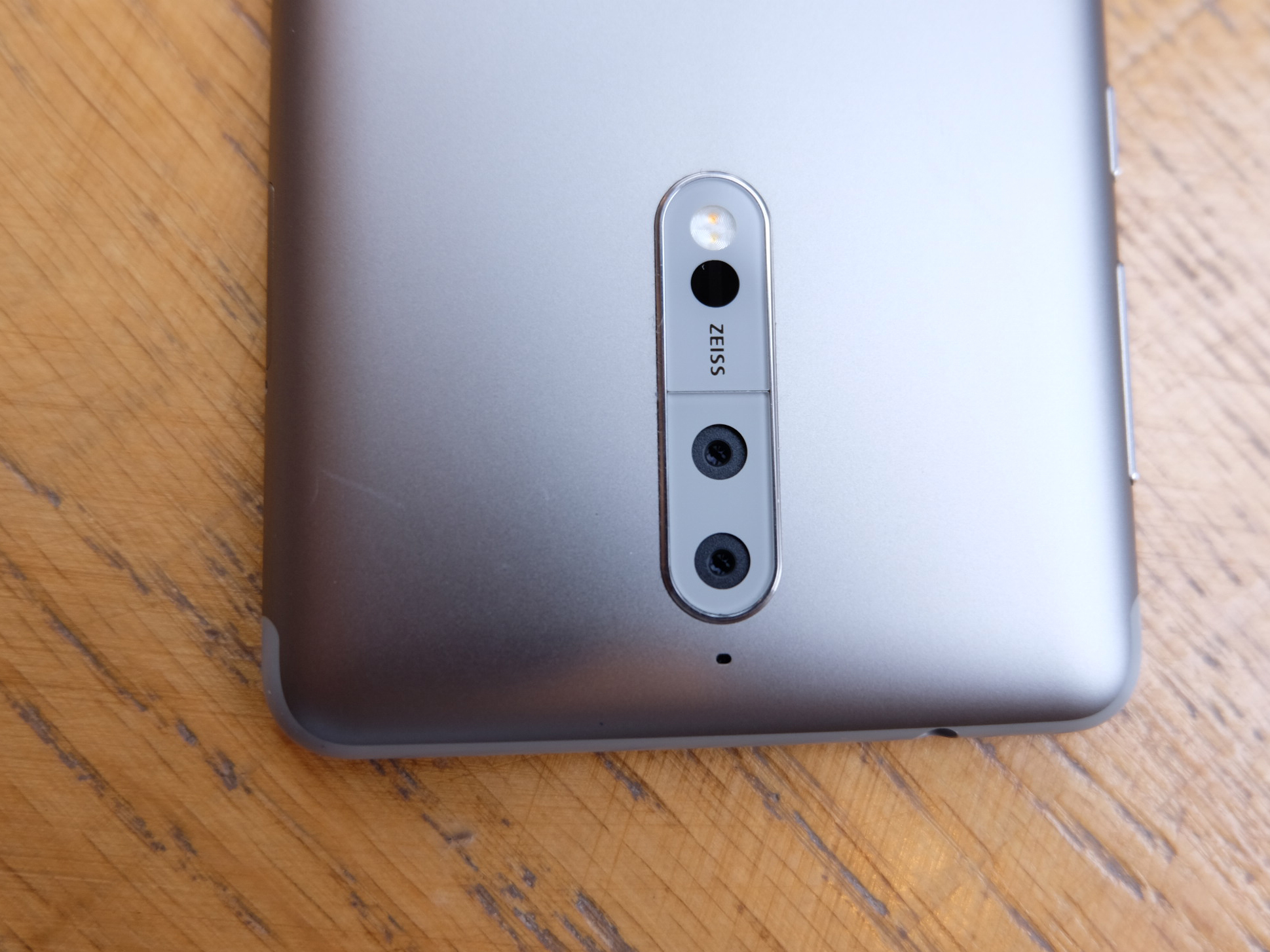 While the Nokia 8 has a mostly familiar makeup, it does at least have one reasonably new trick up its sleeve: a dual lens camera. Just like the one that you'll find on Samsung's Galaxy Note 8 and the iPhone 7s Plus.
If you're counting its selfie camera, this phone has three 13MP sensors to be getting on with. Add to this phase-detect AF, an IR range-finder and f/2.0 apertures, and you'd be right expect to great photos from this phone.
Alas, this isn't really the case. Why? The Nokia 8 struggles to get its exposure levels right, meaning your photos often look either bright or too dark.
I'm also not especially convinced by its focusing, with a lot of snaps seeming too soft and lacking in the kind of detail you'd expect from a phone this costly. When tested side-by-side with the iPhone 7 Plus, the difference is night and day. Yes, the iPhone is a pricier device, but there's little point in having a dual camera if the results aren't going to come close to the gold standard. As such, pitting the two together is like taking a knife to a gunfight.
In this phone's defence, it does do a serviceable job of outdoor photos when there's a reasonable amount of light around, and Nokia still has time to push out a software update to patch up the rest of its camera troubles. Given broadly the same issues affect the Nokia 8's dual lens and selfie cameras, this does seem very much like a software issue. That said, I'm sceptical about as to how much this stuff can be fixed.
Also, the Nokia 8's convoluted camera app isn't about to be tweaked anytime soon. How confusing is it? Initially, you can't press one button to take a selfie. Instead you have to choose between using its main, front and dual setups. 'Dual' being the ability to take a #bothie with all the phone's cameras at once.
There is a way around this setup, but I got confused and lost it. And that anecdote pretty much sums up my time with the Nokia 8's camera.
Nokia SCREEN & SOUND: a QHD corker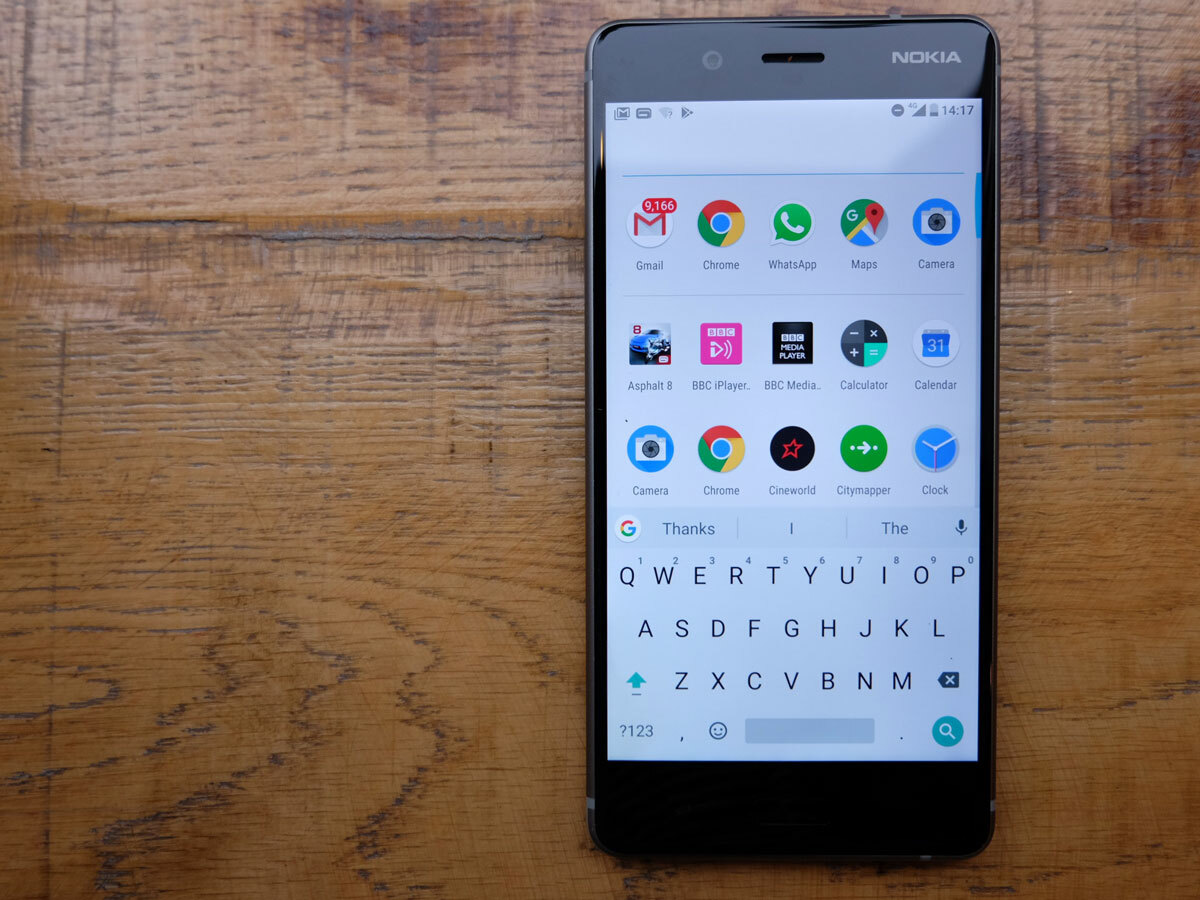 This all makes the Nokia 8 sound like a bad phone, but it isn't. It's just not good enough in the areas that really matter. Otherwise, there's not all that much to complain about.
Sure, it doesn't share the same ultra-thin bezels as Samsung's Galaxy S8 and the LG G6, but that's to be expected at this price point. Plus, the 5.3in LCD screen you do actually get is more than good enough.
Sharp, punchy and all the things you'd expect from a top end QHD display, that 1440 x 2560 pixel resolution and up to 700 nits brightness combine to handsome effect, whether you're catching up with Marvel's The Defenders on your commute to work, or carving out world domination via Clash of Clans.
My only slight quibble? An AMOLED display – such as the one on Google's Pixel – would serve up even better contrast levels. Again, that kind of top tier tech is probably a little out of the reach of the Nokia 8's price point, without also dropping the resolution back to 1080p.
As for sound… this phone only has a single speaker instead of a stereo setup, and that's telling when you try and spin a few tunes through it at a reasonably high volume. For the odd spot of Premier League commentary or episode of Kermode and Mayo's Film Review, this kind of tininess doesn't get in the way of things too much.
If it's really troubling you, the Nokia 8 also packs in a 3.5mm headphone jack, so you don't have to worry about living the dongle life just yet.
Nokia 8 power & battery life: top tier oomph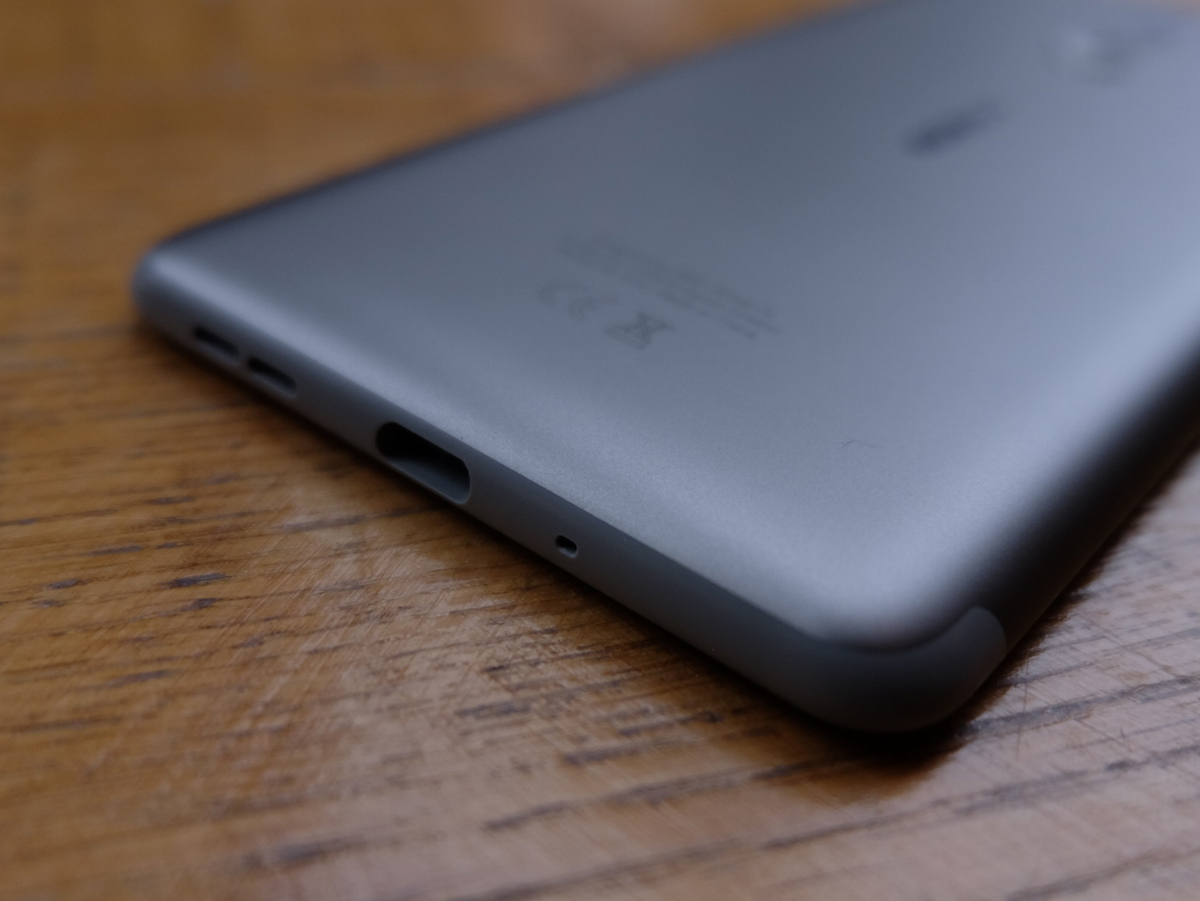 Just as the Nokia 8's display is genuinely good, the quality of its Snapdragon 835 processor and 4GB RAM combo cannot be disputed.
It's the same setup that you get with the Samsung Galaxy S8 in the US, and similar to what the HTC U11 is offering – only with slightly less RAM. Either way, it means flitting between the likes of WhatsApp, Google Maps and Gmail is a breeze.
As for more supercharged gaming apps like Asphalt 8? The Nokia 8 chomps through them with nary a hint of slowdown. That means you can throw pretty much exactly what you want at this phone and it'll power on regardless, like a monster truck riding over a pothole.
It might get a little on the toasty side though. Despite its liquid cooling system, I noticed the Nokia 8 start to heat up after running through about half an hour's worth of YouTube. Not so much that it was uncomfortable to hold, but it was very much noticeable.
Elsewhere, the Nokia 8's ample 64GB gives you loads of space for all the apps, music and movies that you can handle. And you can boost that total with a microSD card too.
It's battery life is also fine. Ideally, I'd be looking for about a day and a half's worth of usage out a phone like this. In my experience, the Nokia 8's 3090mah capacity will last you more like a working day, so you'll probably want to put it on charge before heading to sleep.
Thanks to USB-C QuickCharge 3.0 support, you can at least get a speedy top up sorted given a spare half hour.
Nokia 8 os & software: primed for Oreo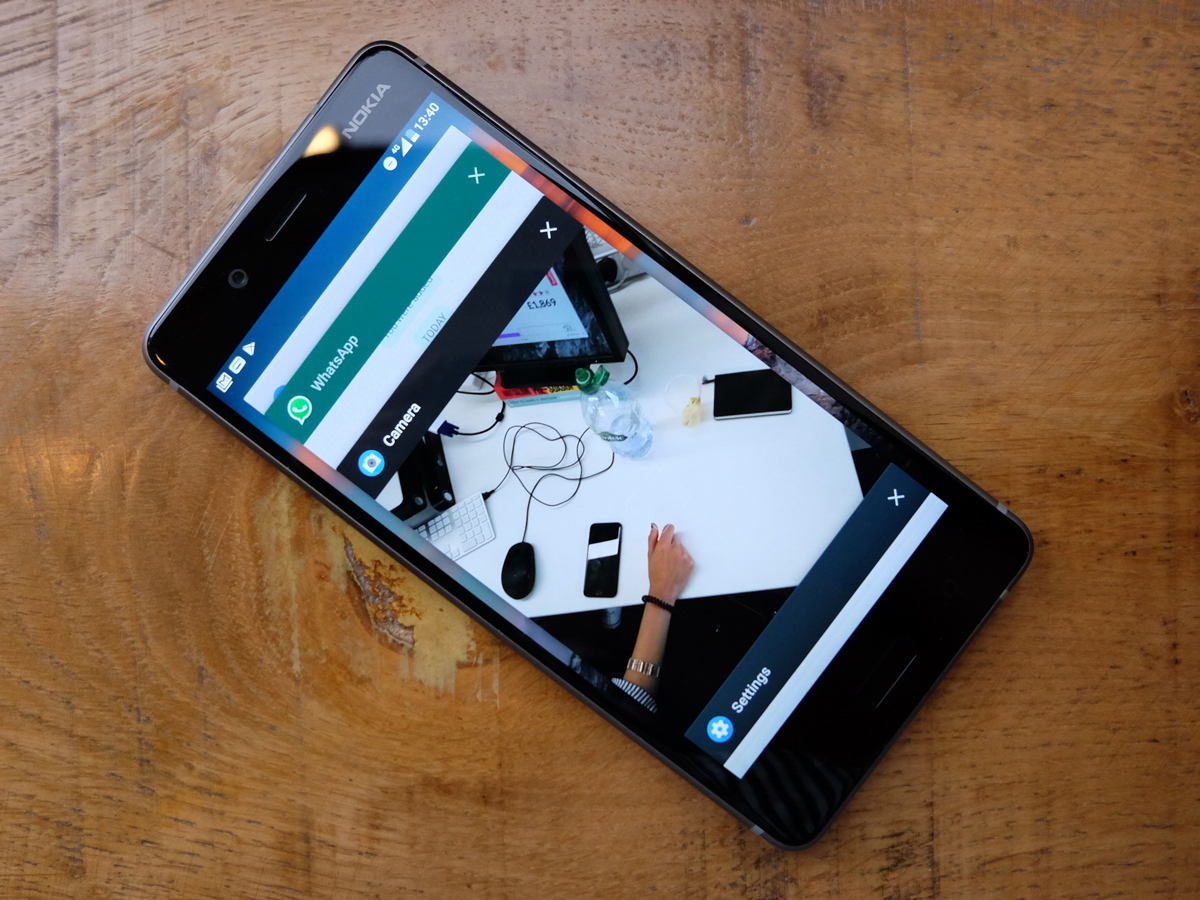 As with most flagship Android phones these days, the Nokia takes a thoroughly clean cut approach to Google's smartphone operating system. Running Android 7.1.1 Nougat, it's a smart, customisable setup that's reminiscent of Google's Pixel, which can only be a good thing.
Sure, you don't get any added extras such as Samsung's Bixby voice assistant, but you're not missing out much here.
Better yet, this should all make the Nokia 8 easier to upgrade to Oreo when it arrives later this year. With any luck, you'll be using the latest iteration of Android before the year is out.
NOKIA 8 VERDICT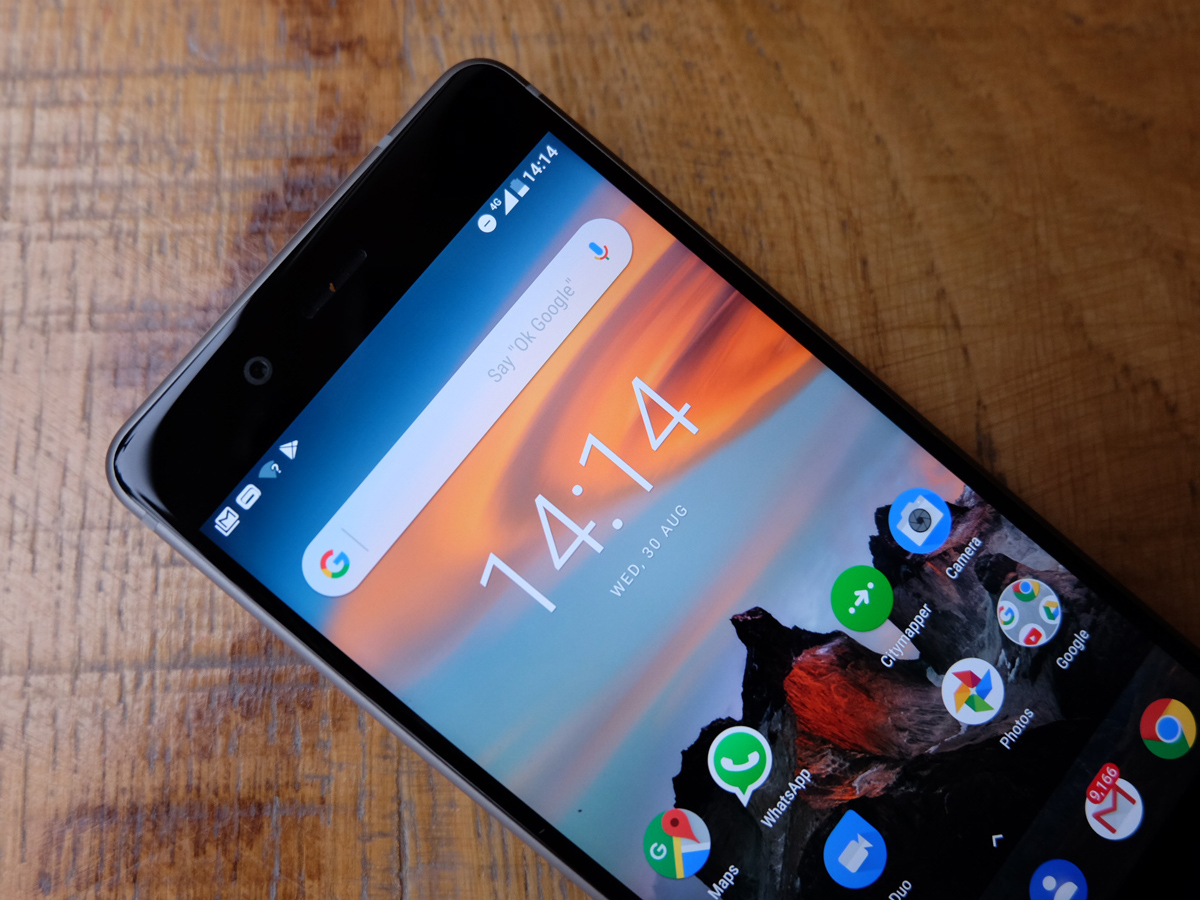 I can't shake the feeling that the Nokia 8 is a disappointment. It just doesn't deliver on the stuff it claims it can do and lacks the ambition to truly establish itself as a flagship contender. In other words, it is the Arsenal of smartphones.
While I can just about forgive the Nokia 8's all-too-familiar design and so-so battery life, its camera is a real problem. I struggled to take a really great photo with it, and that's not a something you should be contending with when it comes to a premium smartphone.
When the OnePlus 5 does the same (or better) for around £100 less cash, it's tricky to see what you're getting here. Bothies alone do not sell a smartphone.
So despite its mighty screen, speedy innards and pared back take on Android, this is still a tough phone to recommend.
Tech specs
| | |
| --- | --- |
| SCREEN | 5.3in, 2560×1440 LCD |
| CPU | Qualcomm Snapdragon 835 octa-core |
| MEMORY | 4GB RAM |
| CAMERA | 2x13MP rear w/ OIS, dual-LED flash. 13MP front |
| STORAGE | 64GB on-board, microSD expansion |
| OPERATING SYSTEM | Android 7.1.1 |
| BATTERY | 3050mAh non-removable |
| DIMENSIONS | 151.5 x 73.7 x 7.9 mm |
Stuff Says…
Nokia's newbie isn't the great flagship phone it needs to be
Good Stuff
Vibrant screen
Powerful specs
Slick take on Android
Bad Stuff
Tricksy camera
iPhone 'inspired' design
Average battery life